oregoncoastweddingdjs

Oregon Coast Wedding DJ Rich Ellis had the opportunity to perform at Haley and Trevin's Surfsand Resort wedding and reception on Saturday, February 11, 2023 in Cannon Beach, Oregon.

The weather was beautiful with lots of sunshine and the couple had decided to have the ceremony on the beach. However, the threat of sneaker waves prevented that from happening and vows were exchanged in the main ballroom in front of the fireplace.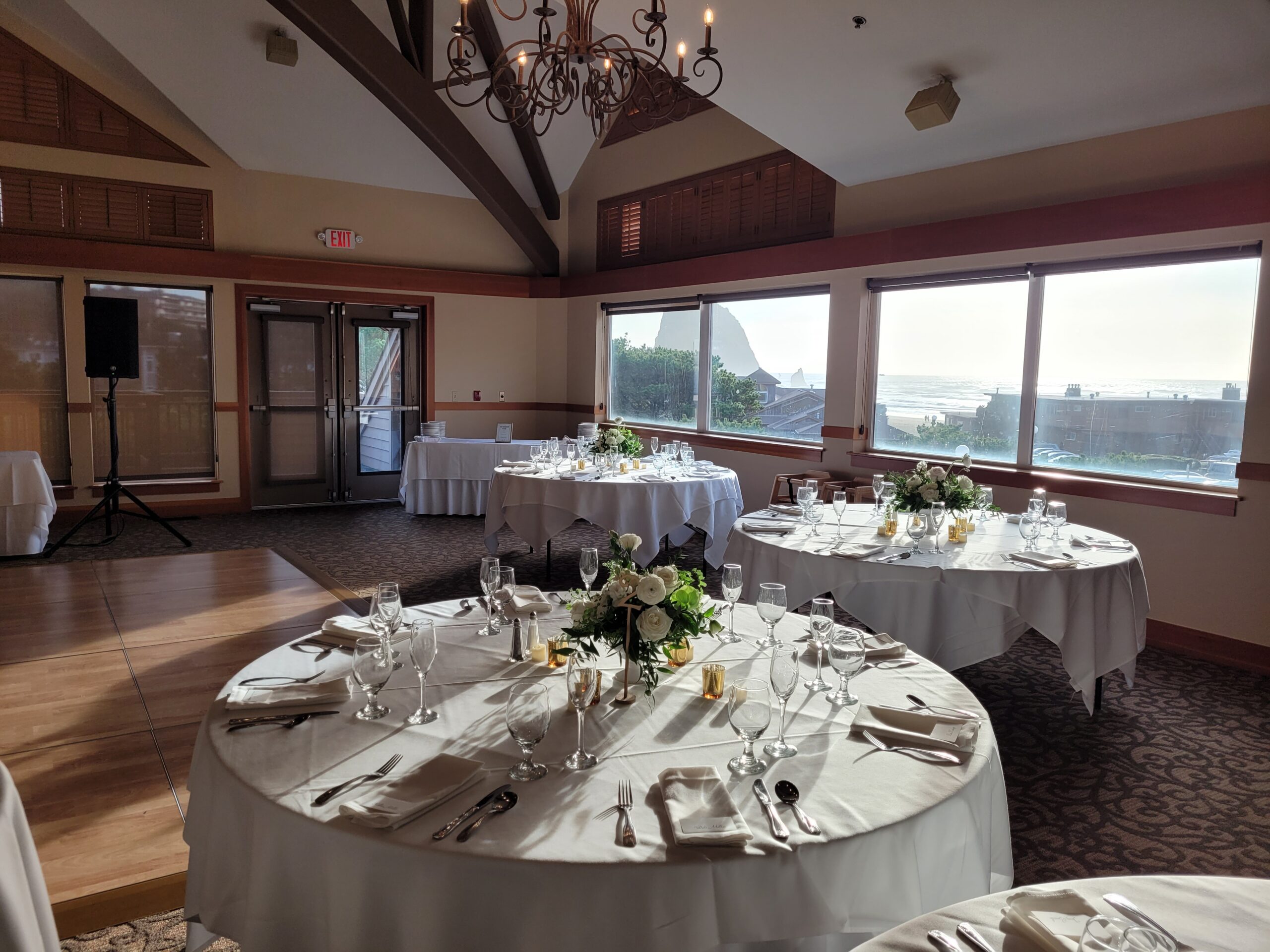 Surfsand Resort Wedding Ceremony Highlights:
Prelude/Wedding Party Entrance: Classical Selections
Bride Entrance: Vivaldi – The Four Seasons: Concerto No. 4 in F Minor, Op. 8,4 "winter"
Bride/Groom Exit: Black Pumas – Know You Better
The reception followed right away and background music was a variety of rock, easy listening and pop selections as requested by the bride and groom. Photos were taken outside on the back deck before one large group photo on the dance floor. The dinner buffet opened around 6pm.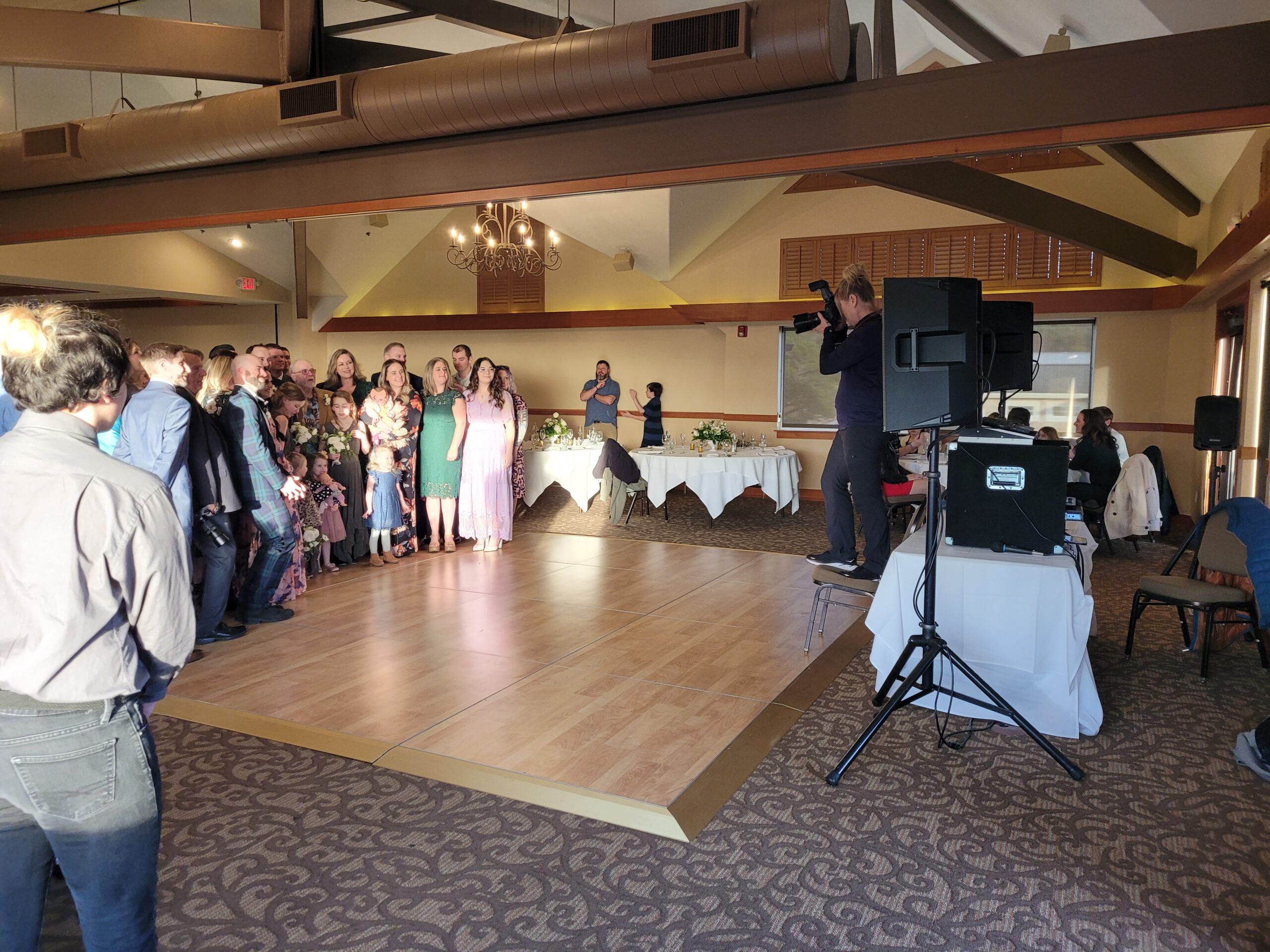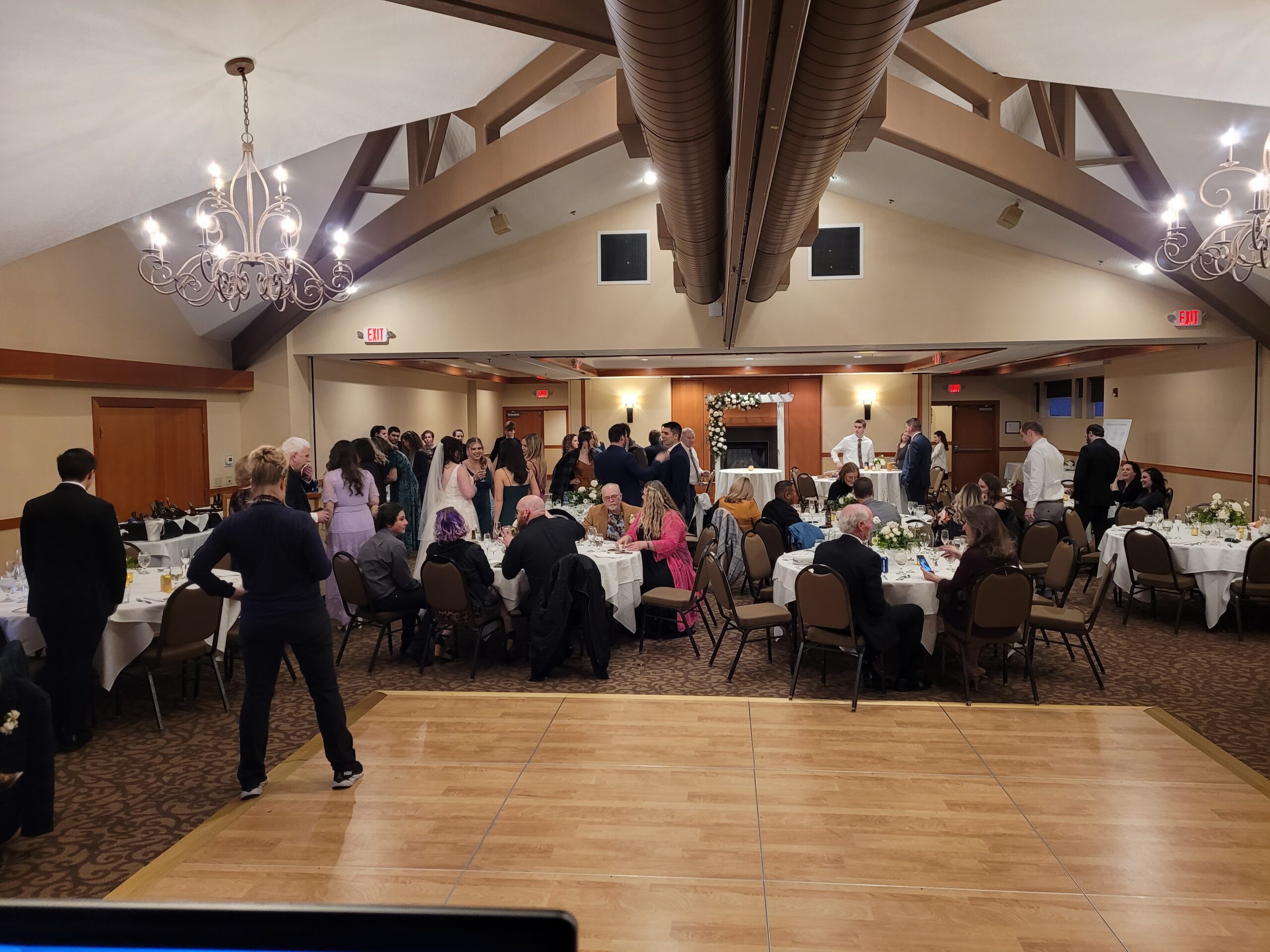 Surfsand Resort Wedding Reception Highlights:
Grand Entrance: Ray LaMontagne – You Are the Best Thing
First Dance: Ray LaMontagne – Shelter
Bride/Father and Groom/Mother Dance: Sia – Helium
Last Dance: Ben Harper – Forever
The dance floor opened to the 75 guests around 7:40pm and several joined in right away before the energy gradually picked up as I played a variety of classic and recent hits, including selections from The Beatles, Bee Gees, Usher, Rihanna and more.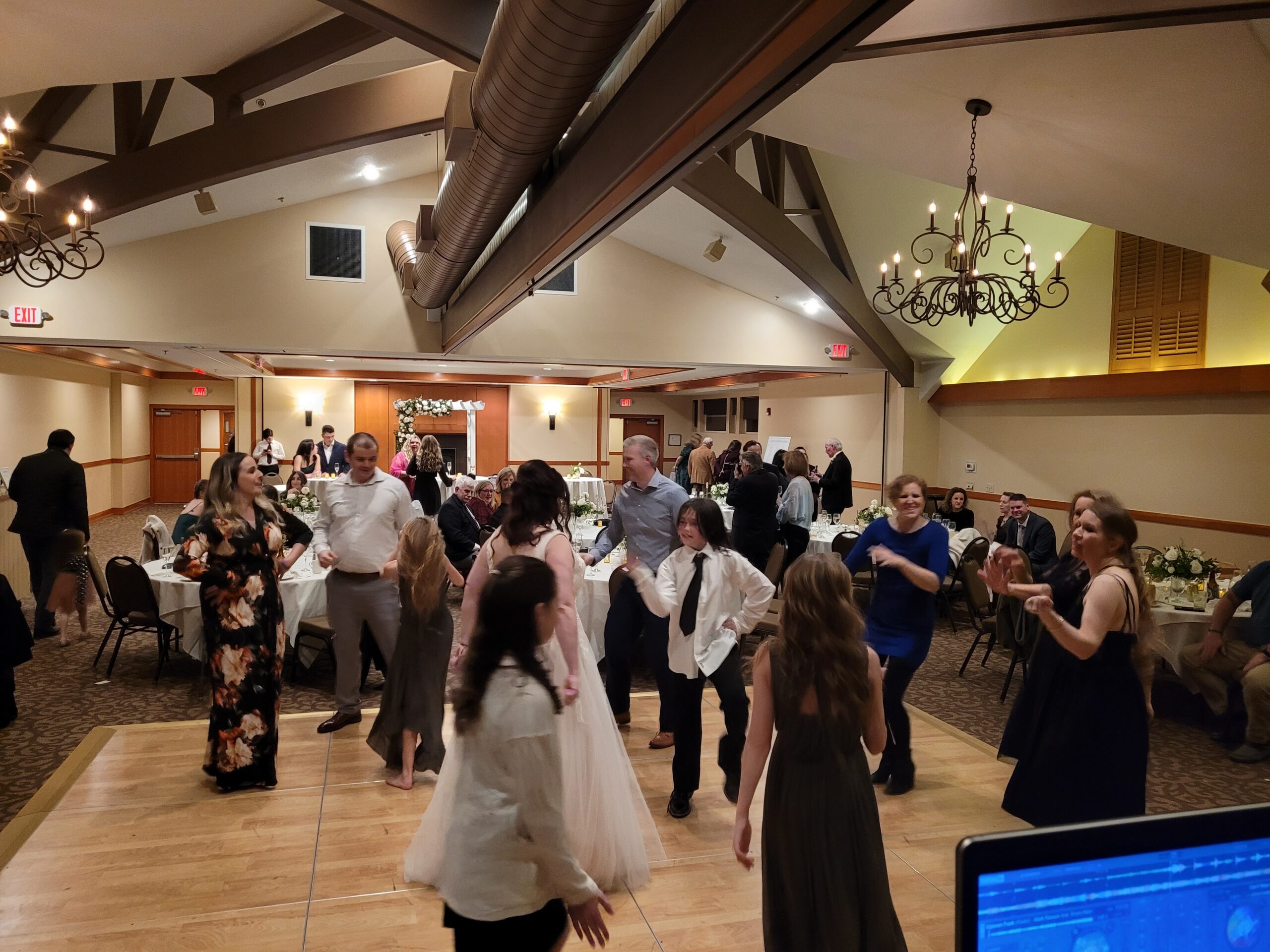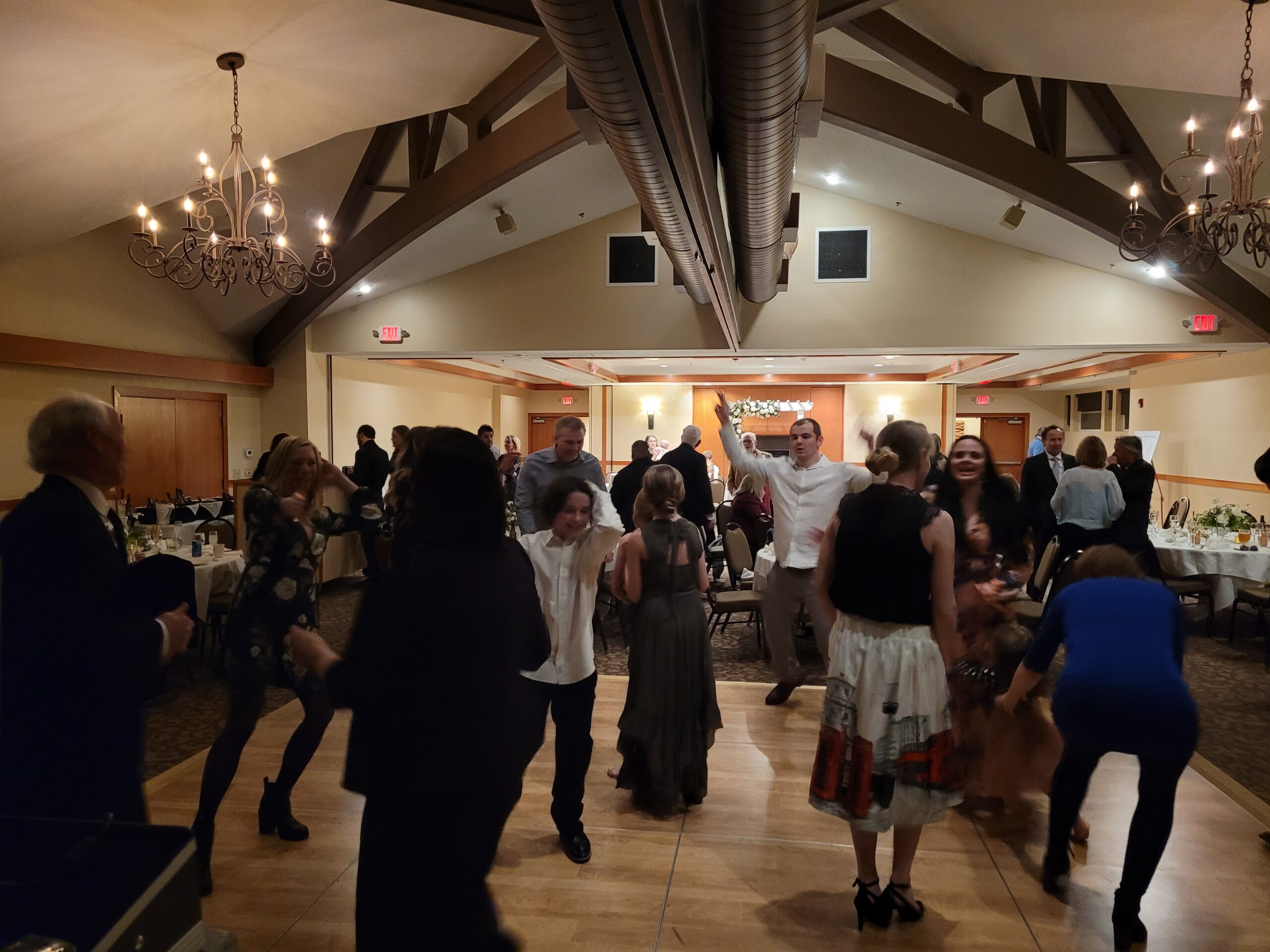 Congratulations Haley and Trevin and thank you for choosing PRO DJs.


Rachel and Pete's McMenamins Sand Trap wedding was held on Saturday, October 22, 2022 in Gearhart on the Oregon Coast.

The couple decided to have a private ceremony on the beach so I was just there for the reception in the downstairs ballroom located just off the golf course.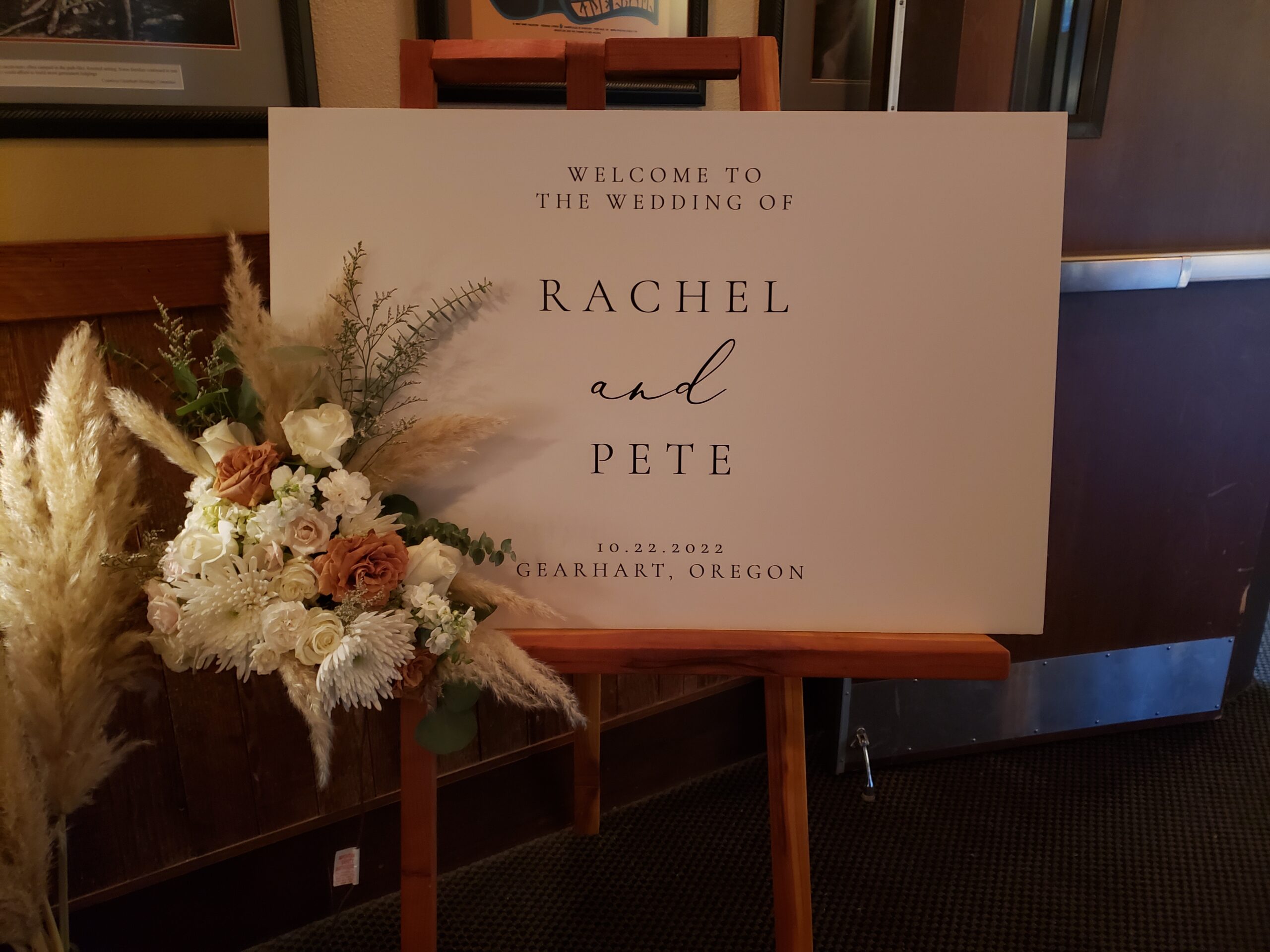 Background music was a variety of familiar selections including Country favorites as requested by the bride and groom.

McMenamins Sand Trap Wedding Reception Highlights:
Grand Entrance: AC/DC – Let Me Put My Love Into You
Cake Cutting: James Taylor – How Sweet It Is (To Be Loved By You)
First Dance: Tyler Childers – Lady May
Bride and Father Dance: Josh Turner, I'll Be There
Groom and Mother Dance: Kenny Chesney – Don't Blink
Anniversary Dance: Dean Martin – Heaven Can Wait
The dance floor opened to everyone around 7:45pm and guests didn't waste any time getting down to classic hits like "Stayin' Alive" and "Shout" plus the newlyweds favorites from Michael Jackson, AC/DC and more.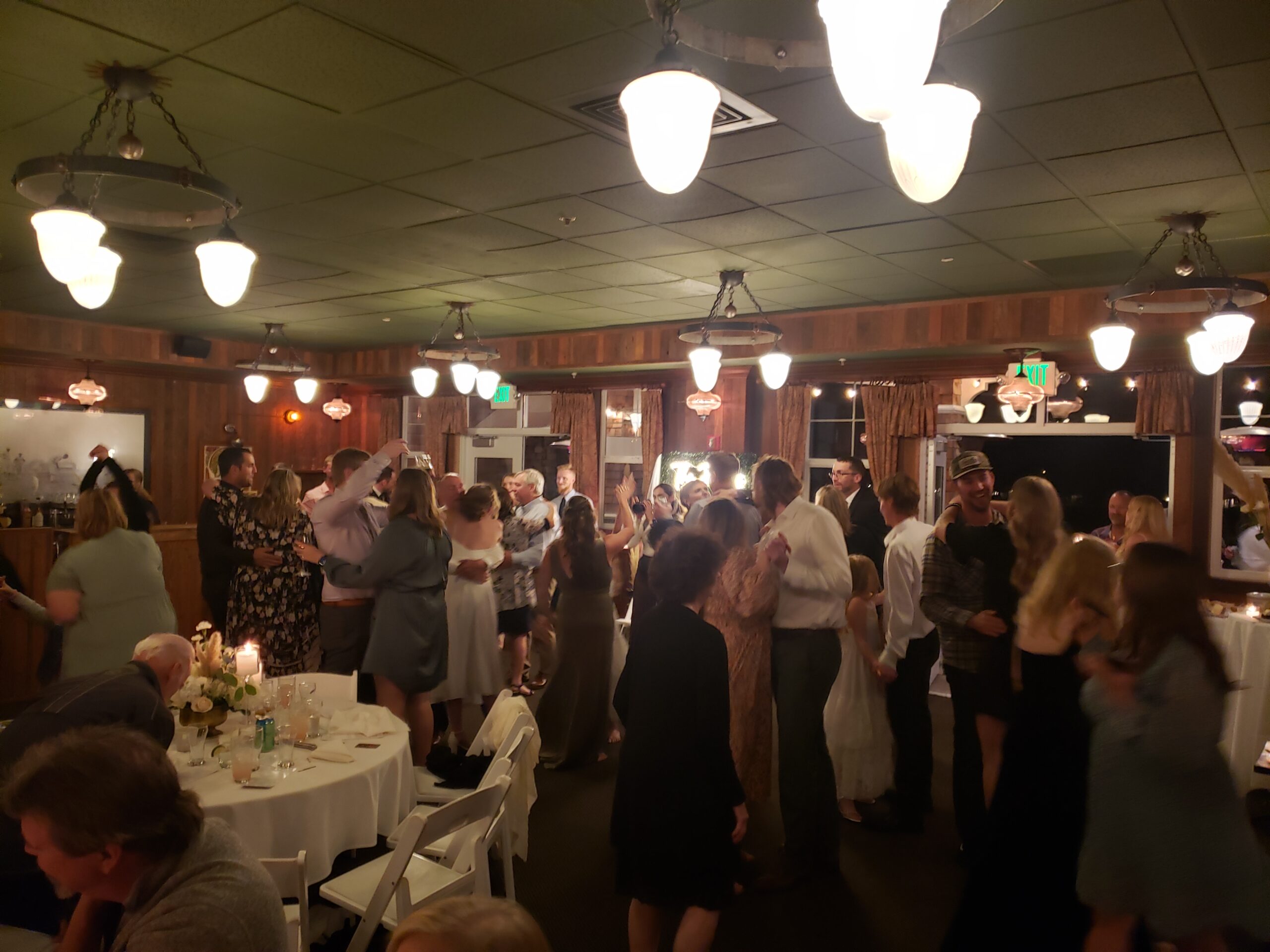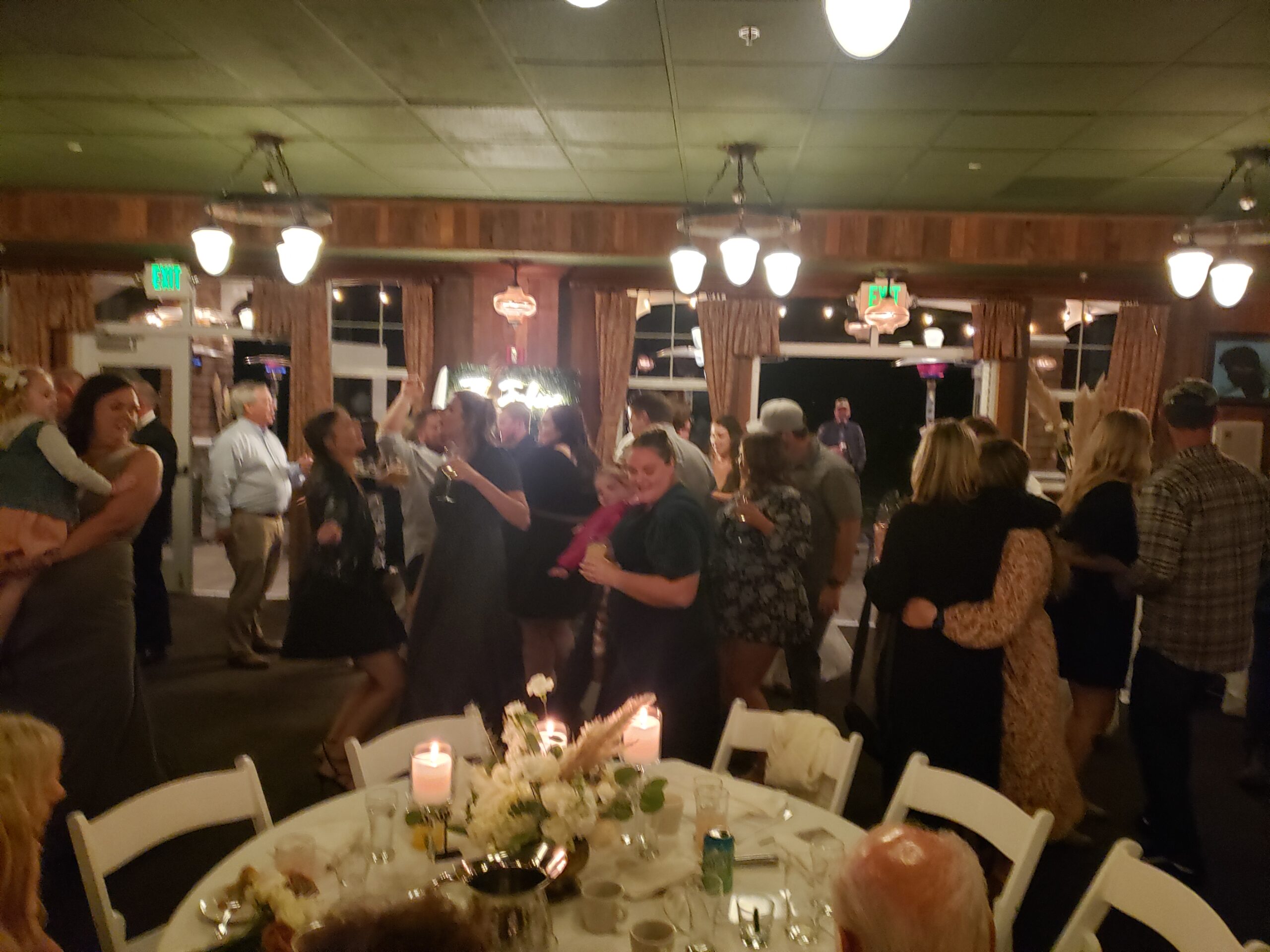 The lights were on the entire evening, but that was no deterrent for this group.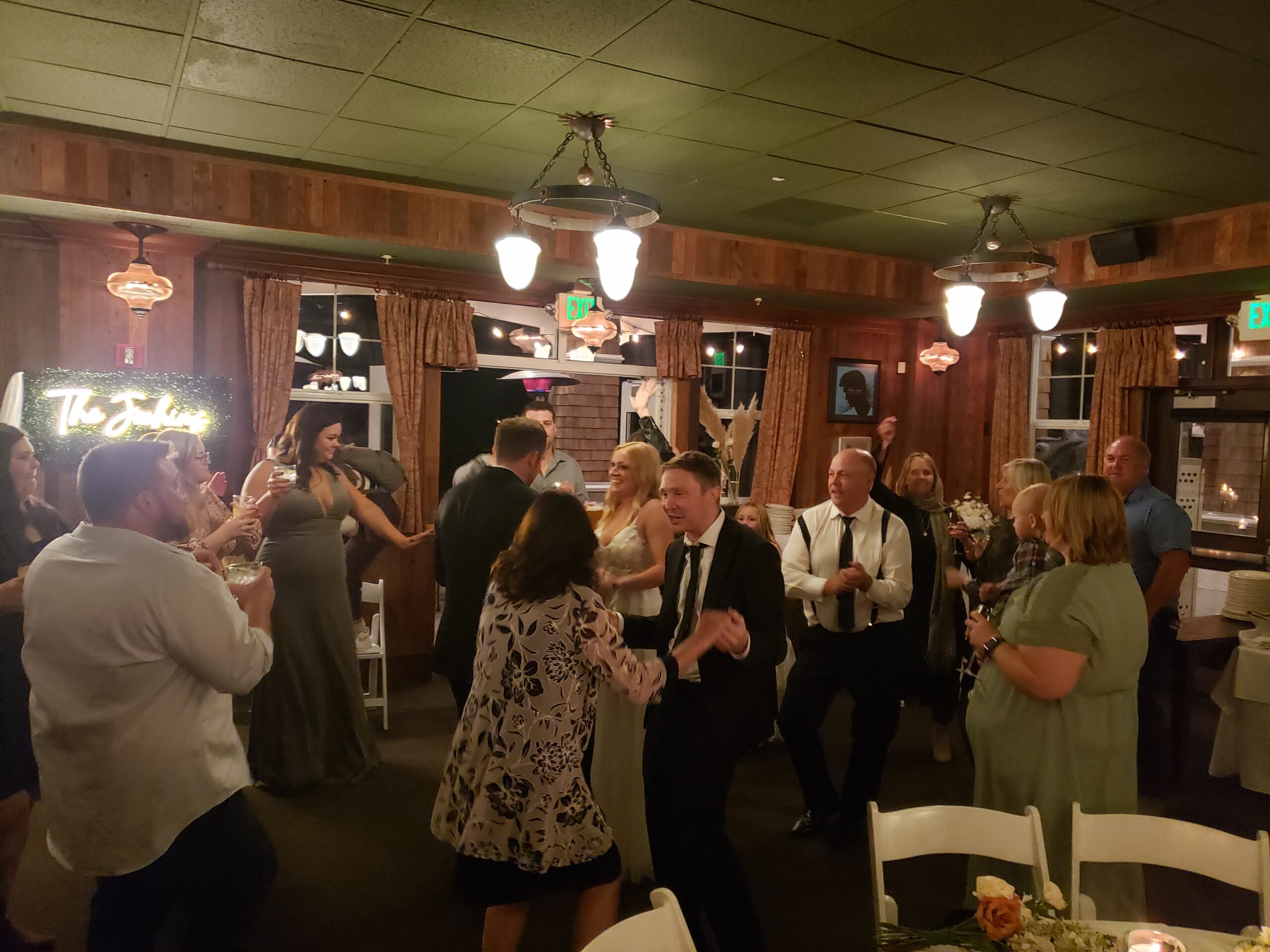 Congratulations Rachel and Pete and thank you for choosing PRO DJs.

Post Event Satisfaction Survey:

"Rich did such and amazing job at our wedding! Highly recommend! We would hire him all over again!!" -Rachel Christensen & Pete Jochim
Event Date: Saturday, October 22, 2022
Event Type: Wedding Reception
Event Location: McMenamins Sand Trap Bar & Grill in Gearhart
Event Staff: Rich Ellis
Quality of Customer Service via Telephone: Excellent
Quality of Customer Service via Internet: Excellent
Quality of Customer Service at Event: Excellent
Friendliness of your Entertainer: Excellent
Promptness of your Entertainer: Excellent
Professionalism of your Entertainer: Excellent
Entertainer's Performance: Excellent
Entertainer's Appearance: Excellent
System Appearance: Excellent
Sound Quality: Excellent
Overall Volume Levels: Excellent
Music Selection: Excellent
Incorporation of Your Requests: Excellent
Lighting Effects: Excellent
Equipment Appearance: Excellent
Overall Customer Service: Excellent
Planning Assistance: Excellent
Entertainer's Cooperation with Other Vendors: Excellent
Overall Performance Rating: Excellent
Would you recommend this service to others? Yes