Bar Mitzvah

Rich Ellis had the honor of being the DJ at two separate Bar Mitzvah and Bat Mitvah parites on Saturday, June 24, 2023, starting with Rose, Max and Jonah's B'nai Mitzvah celebration held in Community Hall at the Southeast Campus of Portland Community College in Portland, Oregon.

Guests were already seated for the ceremony in the same room as I quietly setup the equipment. As soon as it concluded, lunch was ready and the background music began, featuring classical selections as requested by the family.

The kids went through the buffet first and after eating were ready for some games that included name that tune, a scavenger hunt and Coke & Pepsi. They also did the limbo before all guests were invited to the dance floor for "The Hora" and chair raising. Most everyone joined in, lifting and celebrating the kids and their family.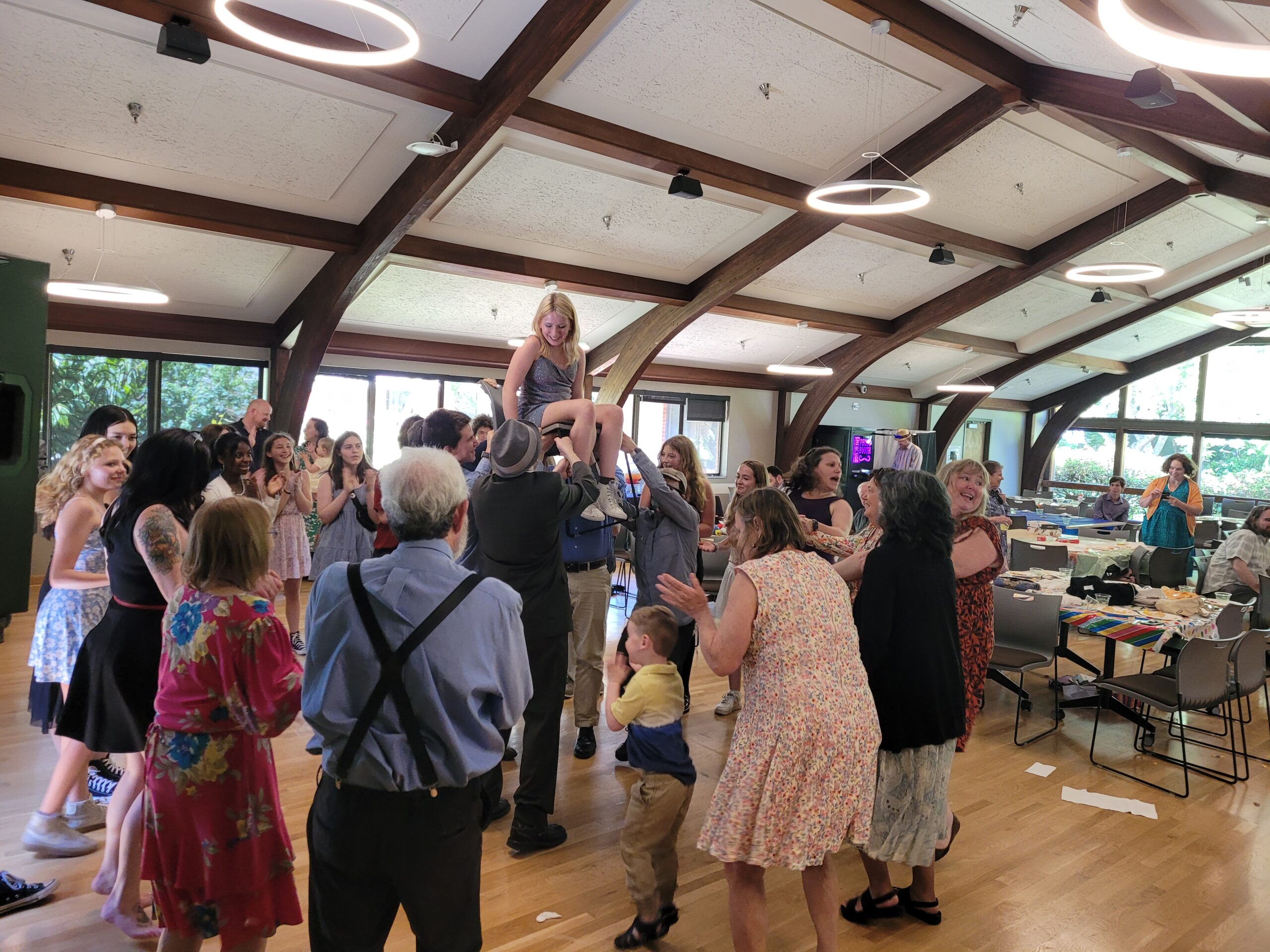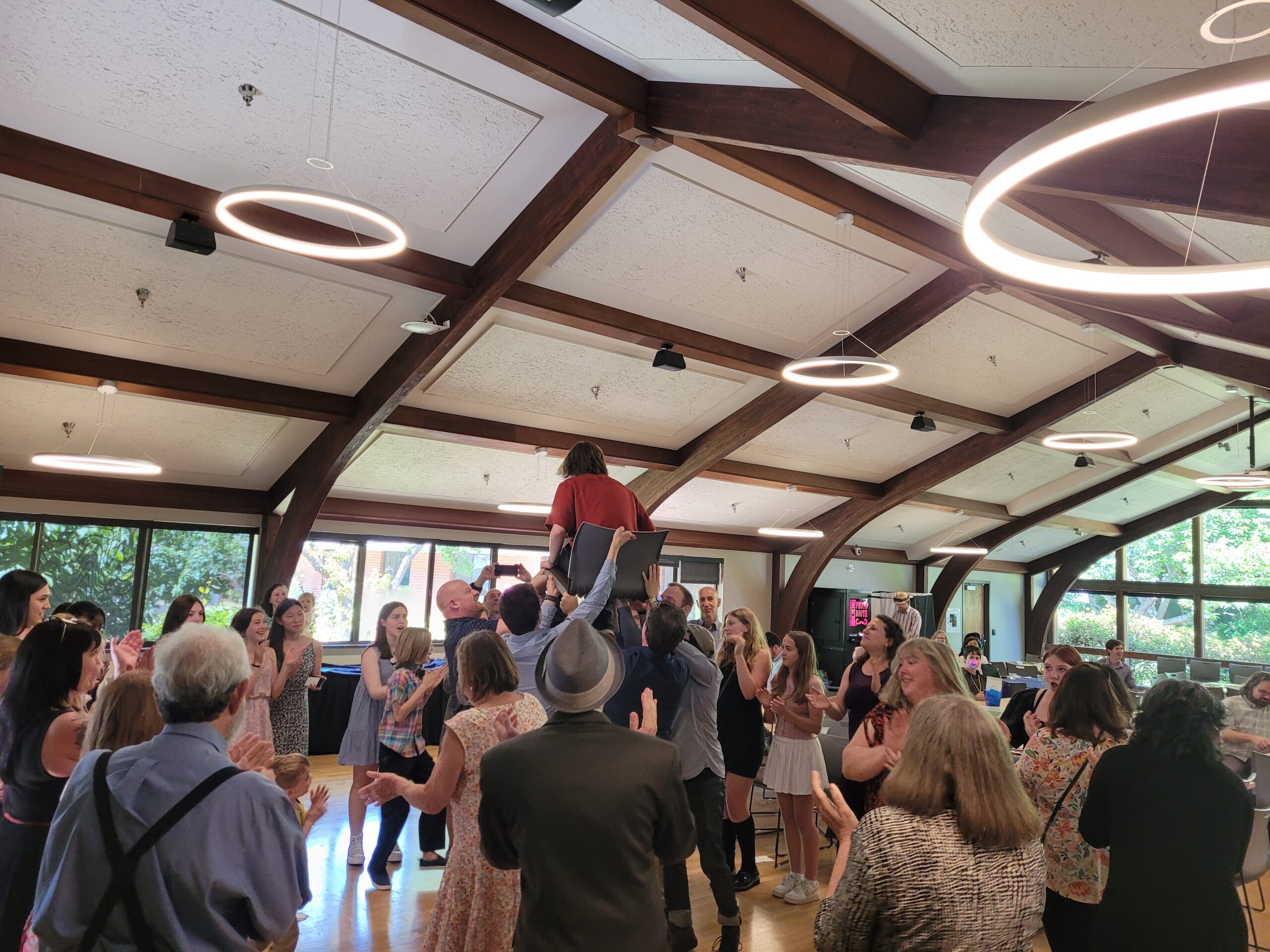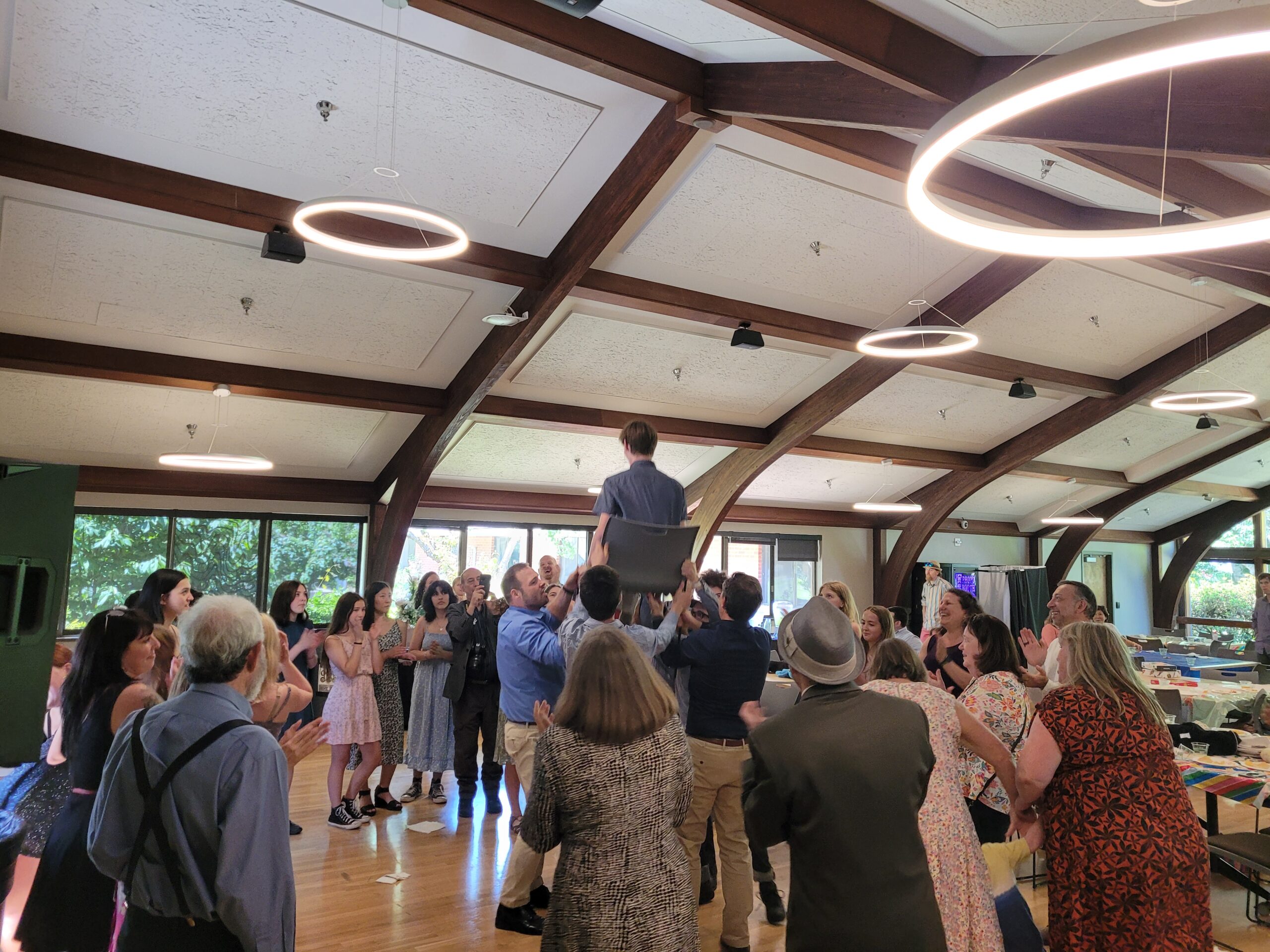 There were requests for everything from "Dancing Queen" to "Boot Scootin' Boogie", "I Will Survive" and even "The Charleston".


Two hours later, I traveled to Sherwood for Tyce's Bar Mitzvah party at Heart of Rock Farm.

There were about 60 guests in attendance with ample space inside and out to gather. I learned later that many of the kids were cousins who only see each other every four years or so and they spent a lot of time outside catching up with each other. Still, we managed a scavenger hunt after dinner before all guests came together on the dance floor for "The Hora" and chair raising.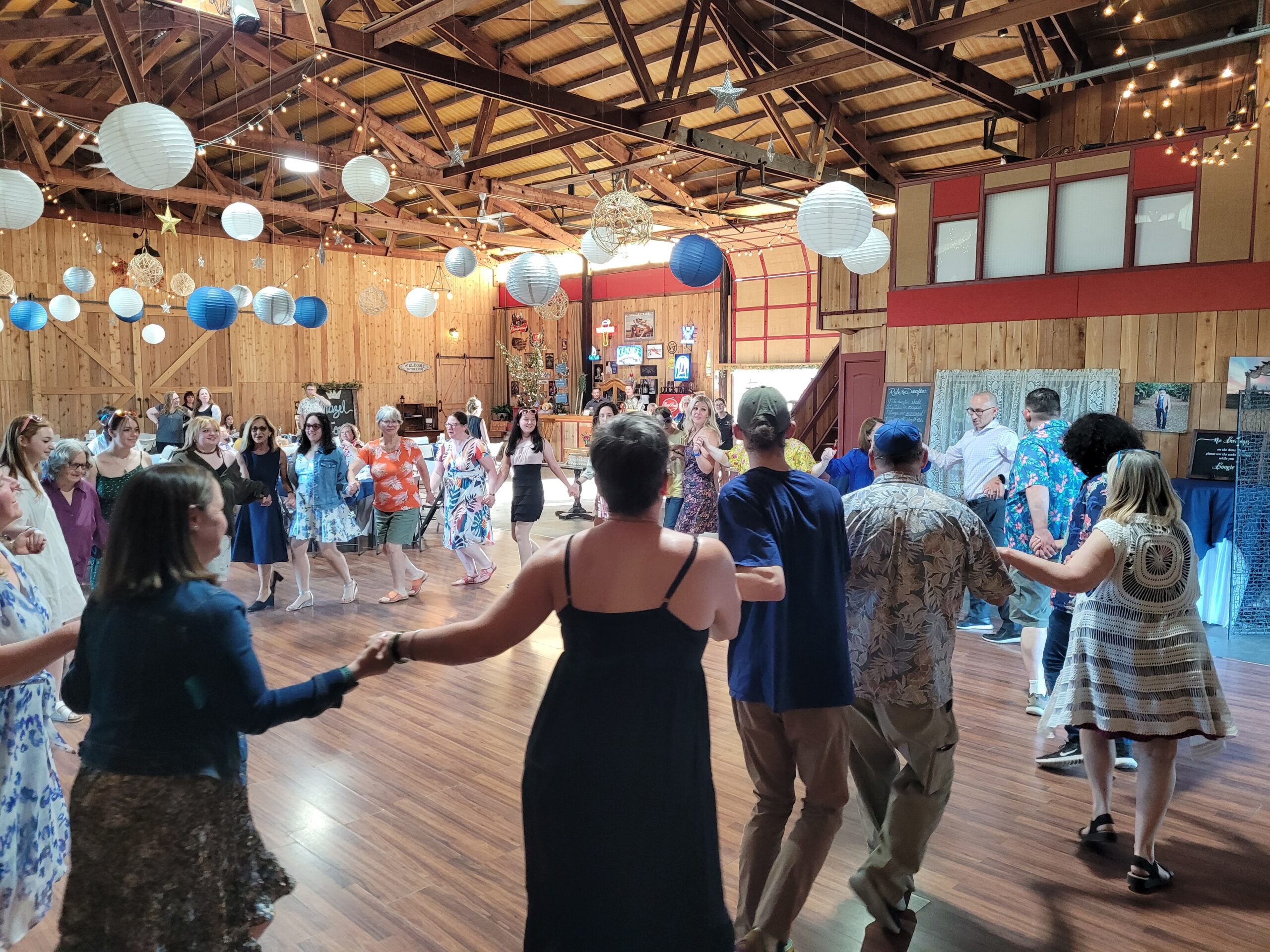 Mazel Tov Rose, Max, Jonah and Tyce and thank you to Rose's mom Davida and Tyce's mom Kim for choosing PRO DJs.

Post Event Feedback:

"Rich was amazing with the kids. He had fun games to keep them entertained. Everyone had so much fun! Thank you for making our son's Bar Mitzvah extra special. We appreciate how easy you made it." -Kim & Ed (Tyce's Bar Mitzvah)

"Thank you, Rich. We had a great time." -Davida (Rose's Bat Mitzvah)


Bat Mitzvah DJ Steve Marker performed at Natalie's Bat Mitzvah celebration on Saturday, September 17, 2022, at Downtown Embassy Suites Portland, Oregon.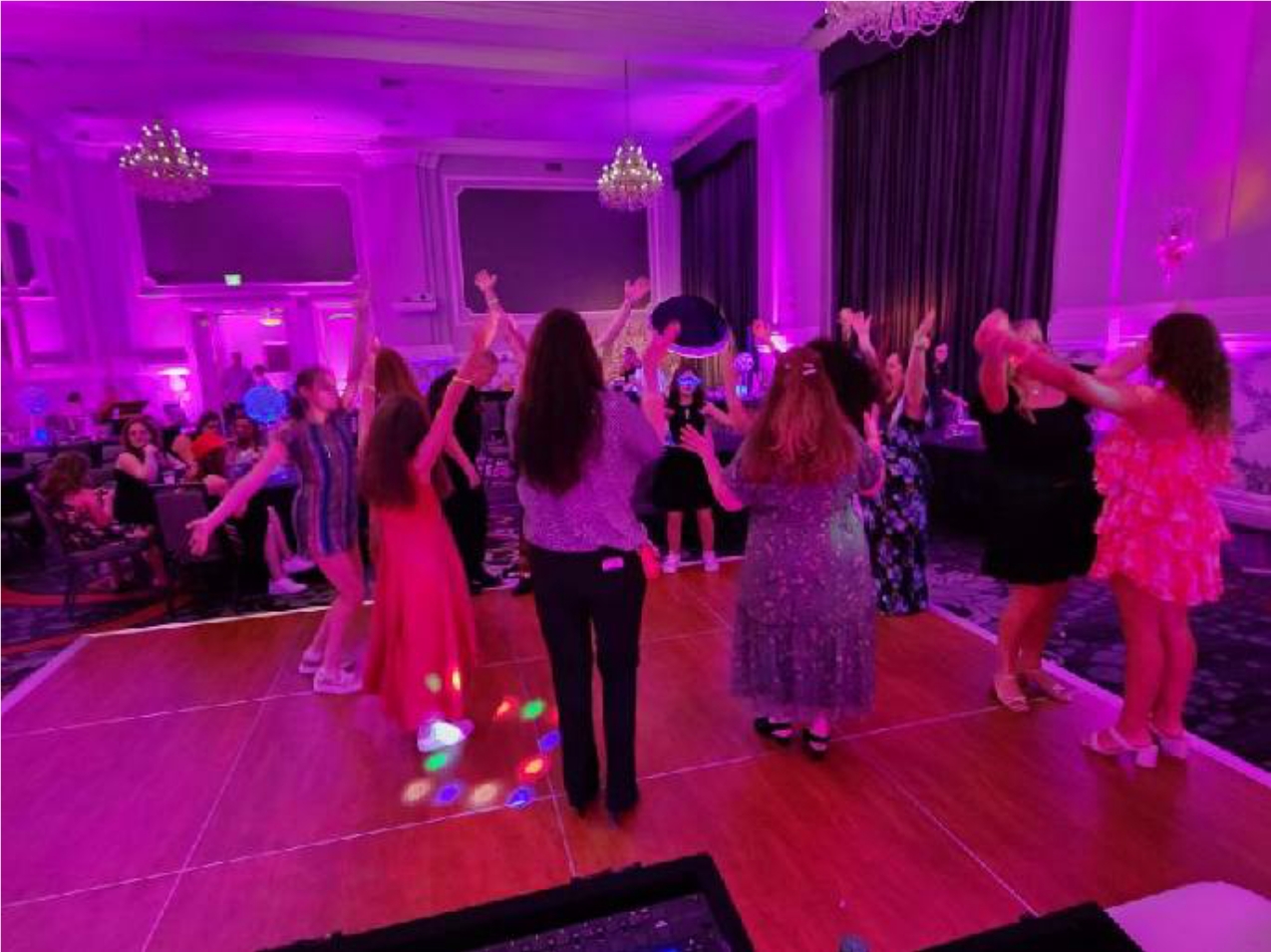 Post Event Satisfaction Survey:

"Steve did an awesome job!!! So fun! Everyone had a great time!"
-Stephanie Hollander (Natalie's Bat Mitzvah) – Camas, WA
Event Date: Saturday, September 17, 2022
Event Type: Bat Mitzvah
Event Location: Embassy Suites Portland
Event Staff: Steve Marker
Quality of Customer Service via Telephone: Excellent
Quality of Customer Service via Internet: Excellent
Quality of Customer Service at Event: Excellent
Friendliness of your Entertainer: Excellent
Promptness of your Entertainer: Excellent
Professionalism of your Entertainer: Excellent
Entertainer's Performance: Excellent
Entertainer's Appearance: Excellent
System Appearance: Excellent
Sound Quality: Excellent
Overall Volume Levels: Excellent
Music Selection: Excellent
Incorporation of Your Requests: Excellent
Lighting Effects: Excellent
Equipment Appearance: Excellent
Overall Customer Service: Excellent
Planning Assistance: Excellent
Entertainer's Cooperation with Other Vendors: Excellent
Overall Performance Rating: Excellent
Would you recommend this service to others? Yes

Asher was ready to have a good time at his Portland Bar Mitzvah Columbia Edgewater Country Club held on Saturday, June 4, 2022 with most of his friends having arrived before the 6pm start time. This event was originally scheduled for October 2021, but delayed because of Covid.

There were many things planned including gaming tables (blackjack and poker), as well as games with the DJ (me) before dinner. Asher's favorite sports are basketball and football, perfect for the ice breaker basketball vs. football pass. The kids had a great time with that and the scavenger that followed, as well Blazers vs. Eagles (a variation of the soda drink game) and a limbo that ended right before everyone gathered for Havdalah and several speeches by the family.

After dinner, Asher's dad Scott sung and played guitar on two original songs he had written, including one called "Runnin' from Covid-19". Guests enjoyed singing along and right after he was finished, Scott asked me to play the electric version of the song recorded in a studio. That led nicely into me inviting everyone out for dancing to "The Hora" and chair raising.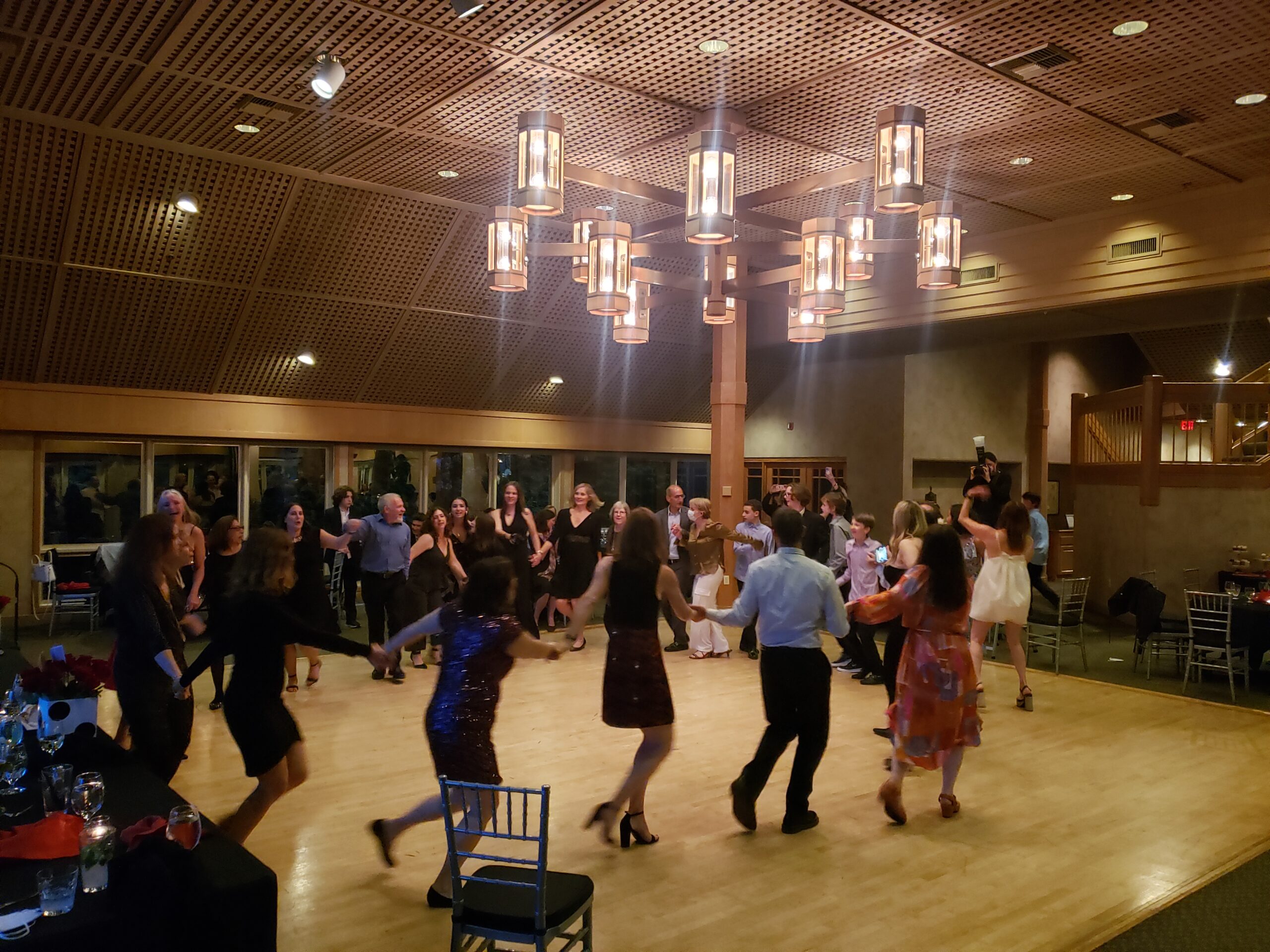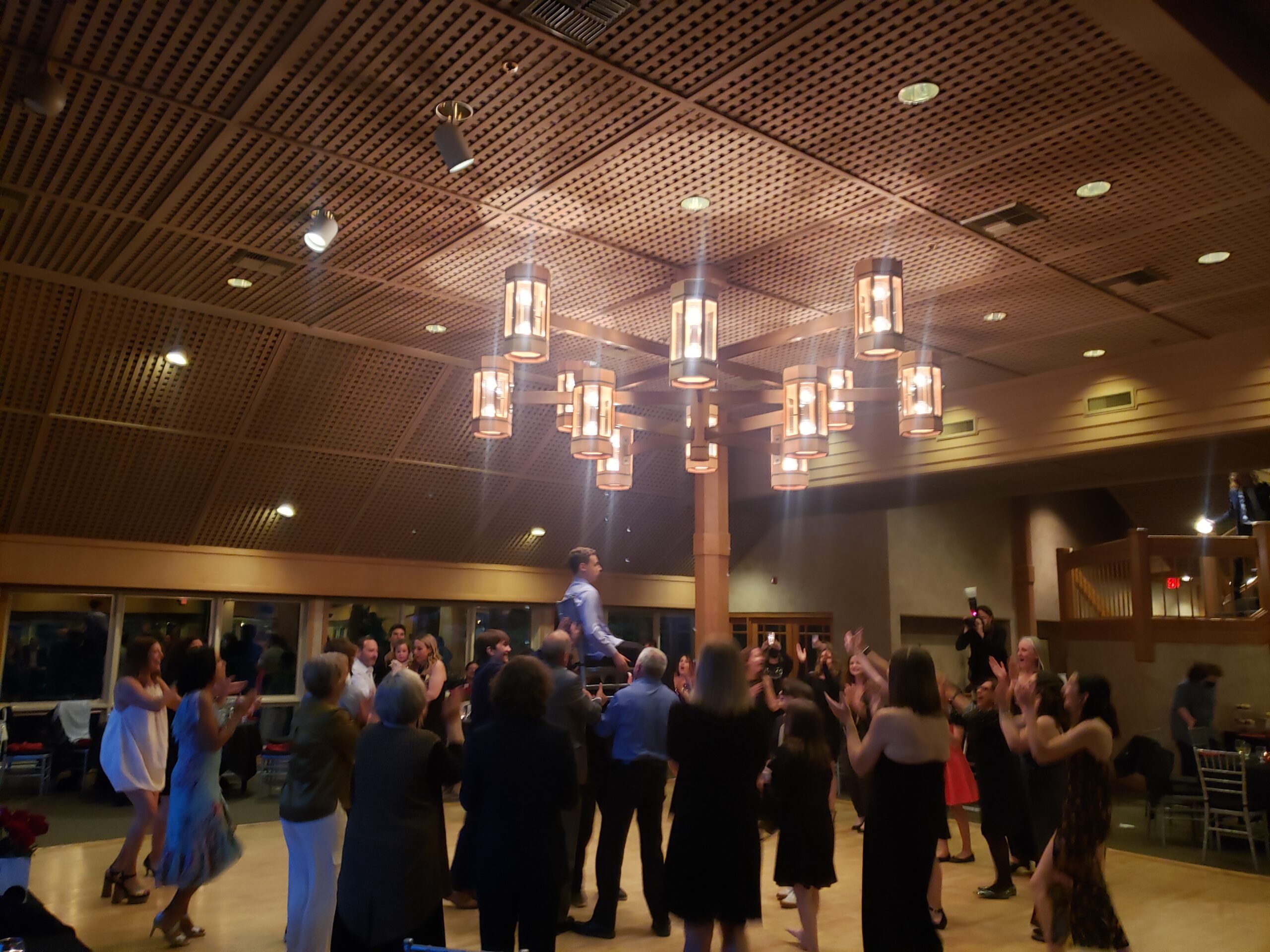 From there, adults and kids danced for almost two hours to fun hit songs like I Gotta Feeling" and "Shut Up and Dance", along with family favorites "September" by Earth, Wind and Fire, "Super Freak" by Rick James and more.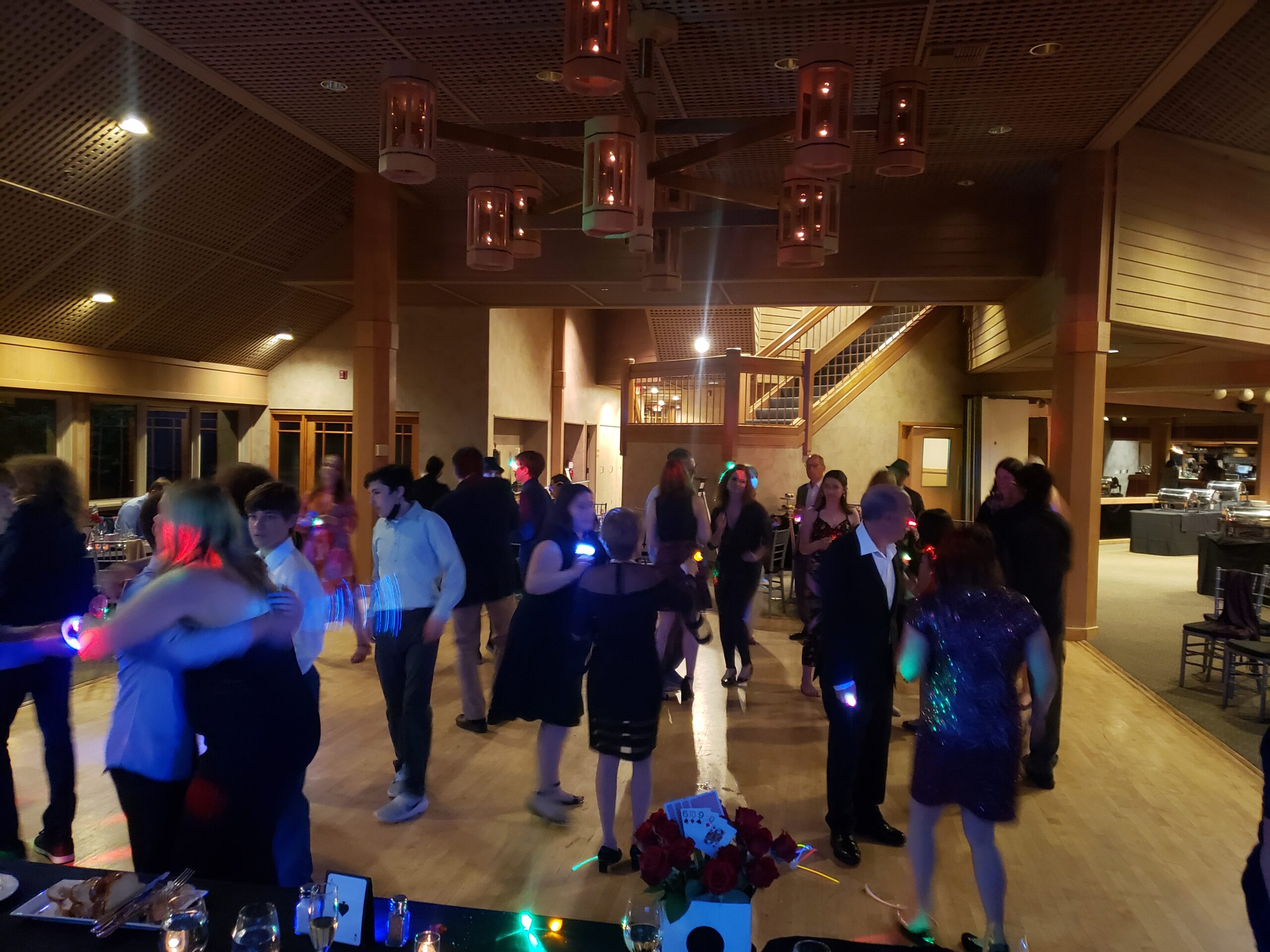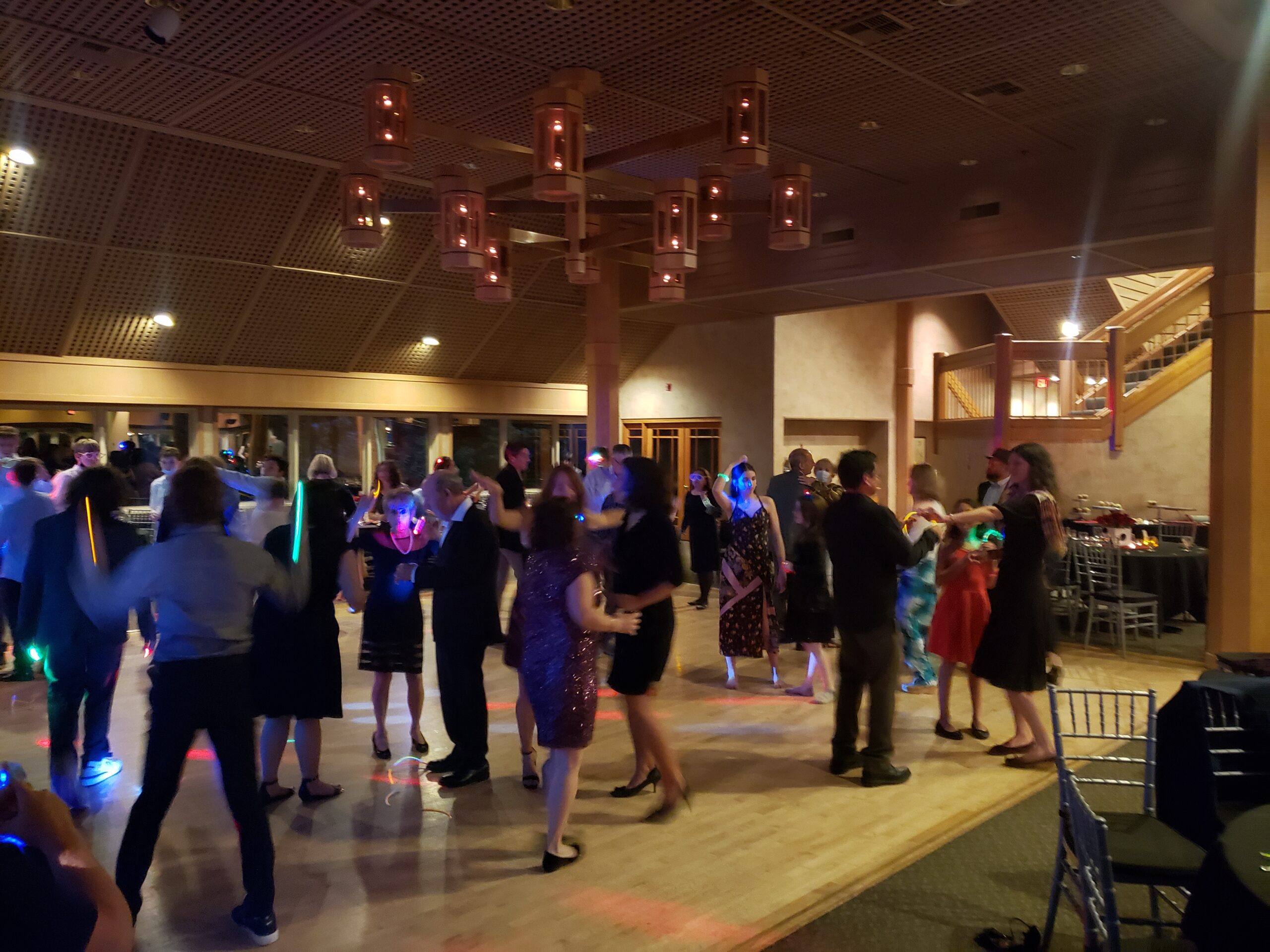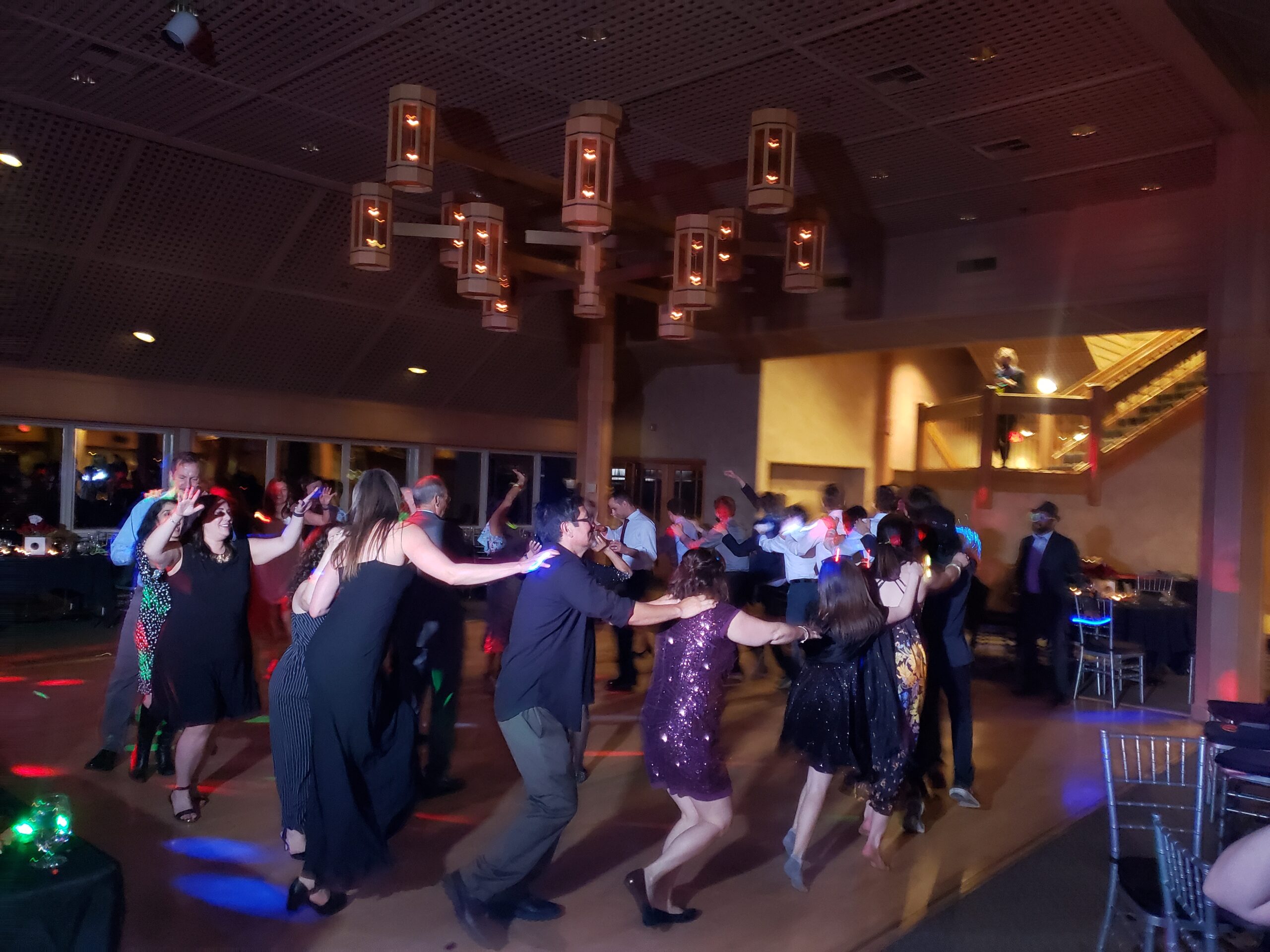 Mazel Tov Asher and thank you mom Joni for choosing PRO DJs.


The last event I performed before the Covid shutdown was Noah's Bar Mitzvah on March 7, 2020. Almost two years later, it was his brother Ari's turn for his MJCC Bar Mitzvah Celebration held at Mittleman Jewish Community Center on Saturday, December 18, 2021.

The entire venue was open for guests for this event that began at 6pm, including the gym where the kids played basketball and the foyer where air hockey and cornhole games were set-up.

Around 6:45, everyone gathered in the main ballroom for Havdalah, which was led by family friend Joel, who also played acoustic guitar. We then picked up the energy with "The Hora" and chair raising of Ari and his family, followed by some additional pre-dinner dancing.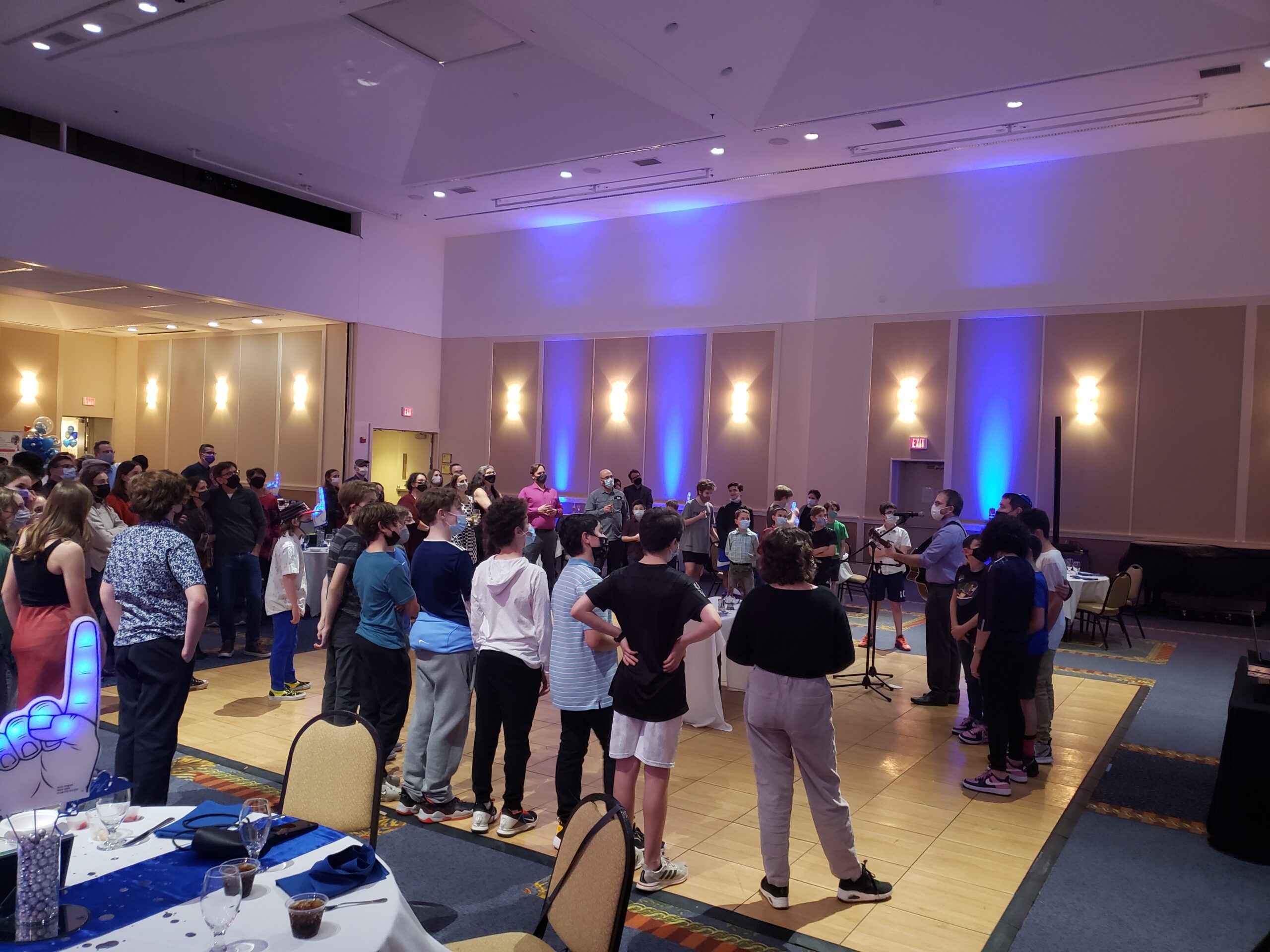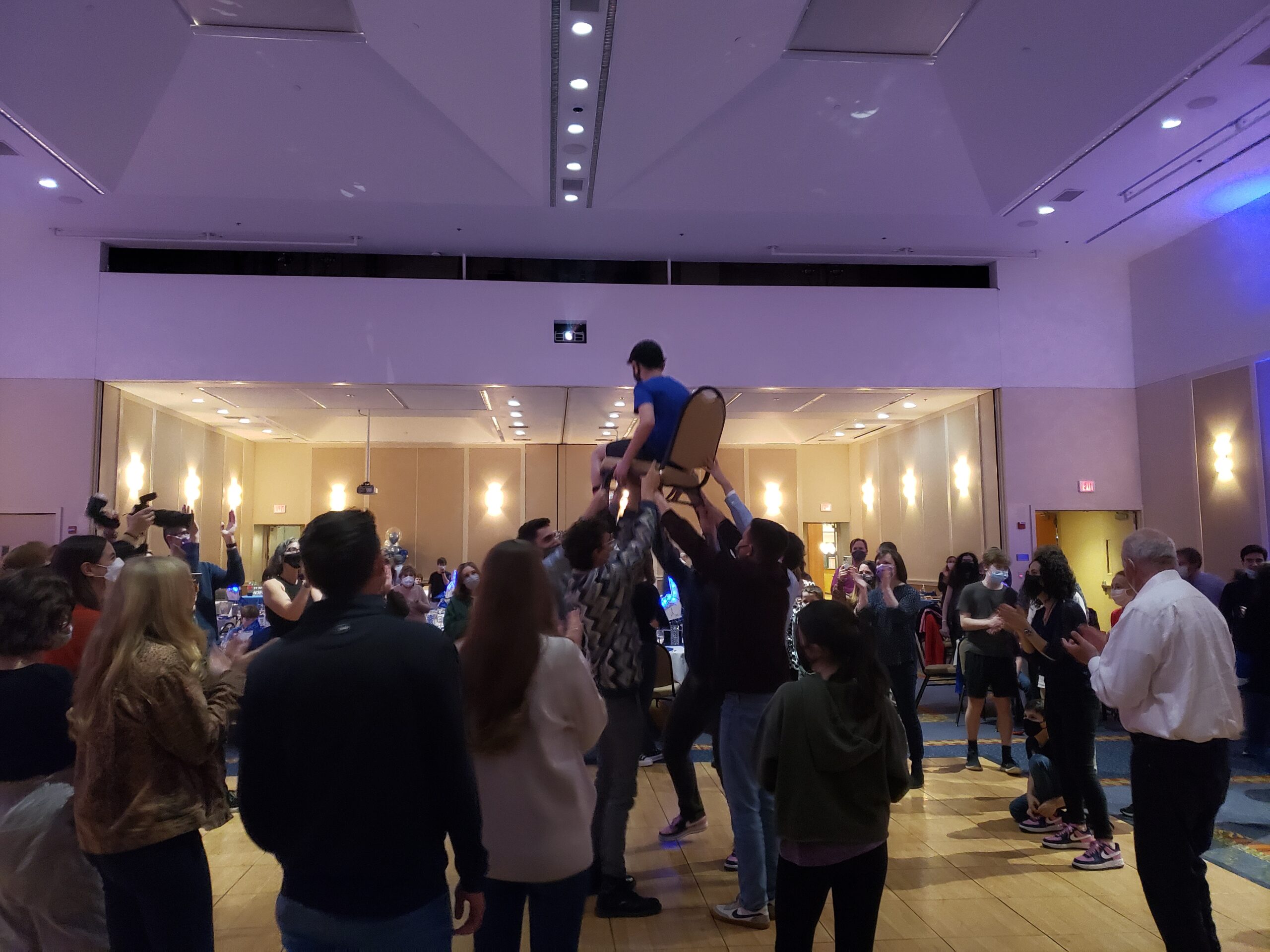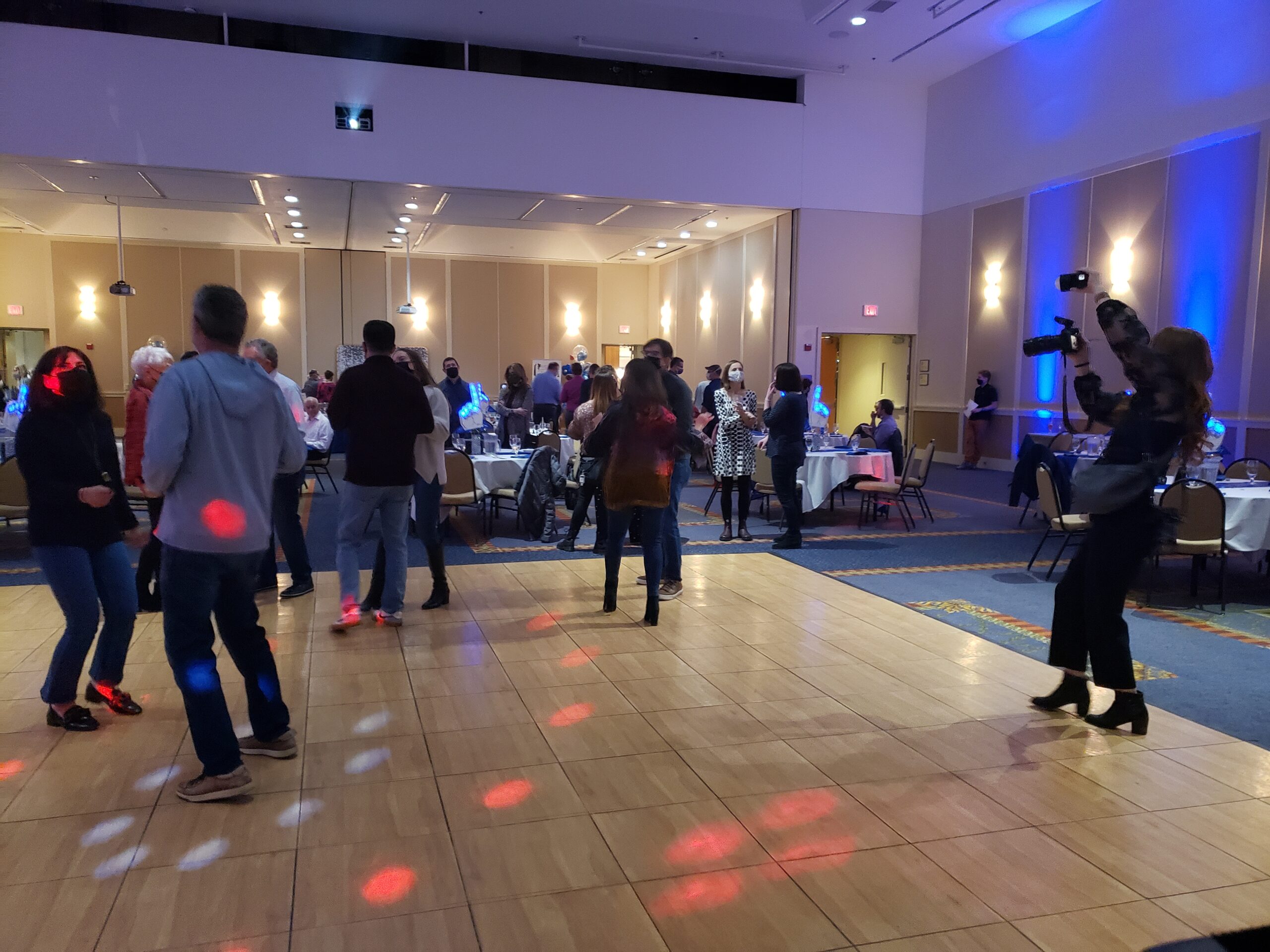 A slideshow ran thoughout the night on the big screen, but it was also showcased with music near the end of dinner. I then invited all the kids to the dance floor for some games that included a scavenger hunt, limbo and Blazers vs. Timbers (new name for Coke & Pepsi).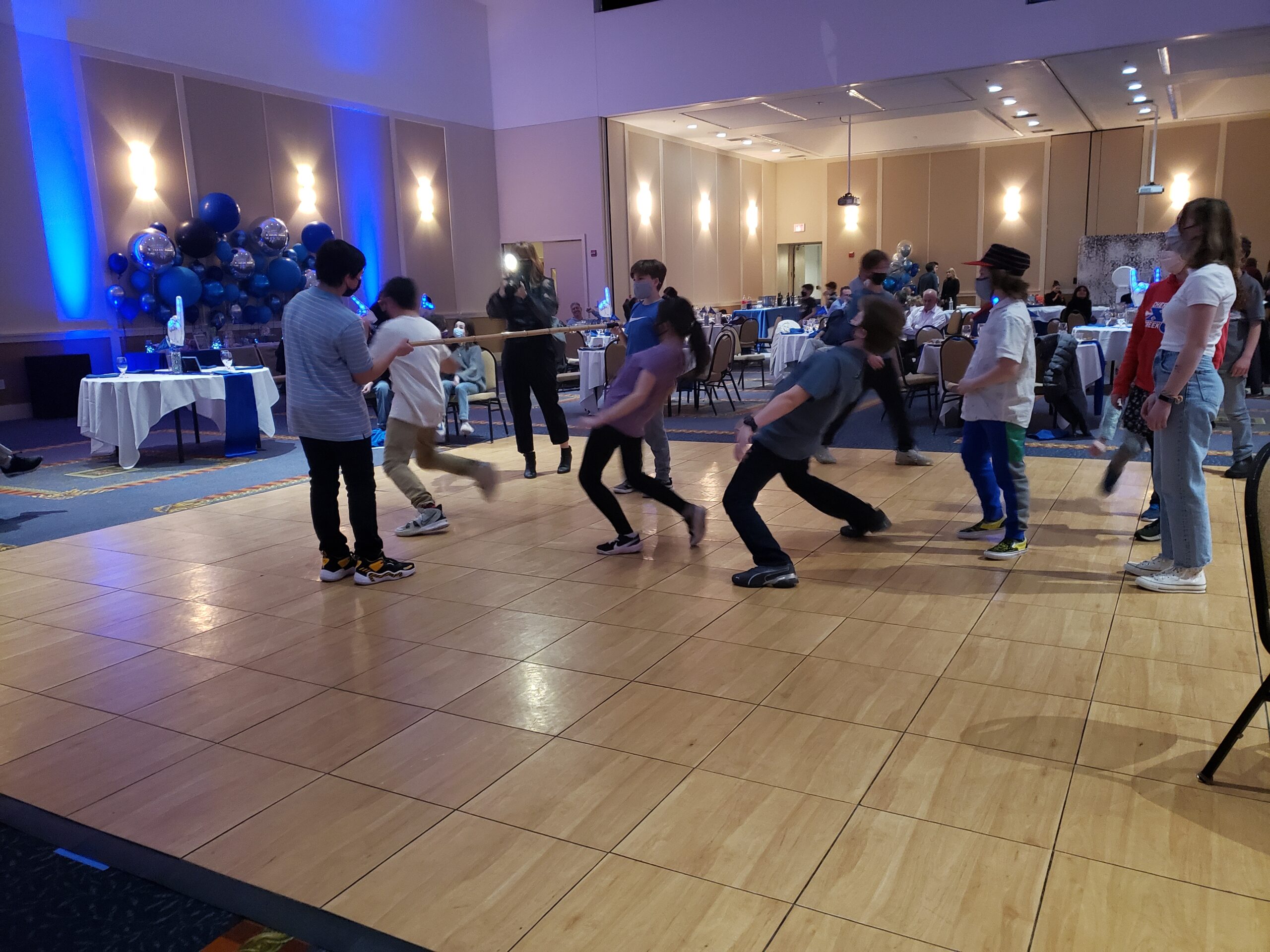 For the last hour, everyone had a great time dancing to fun hit music… everything from "Uptown Funk" and "Levitating" to "Cupid Shuffle" and Ari's mom's request for "Party In The USA."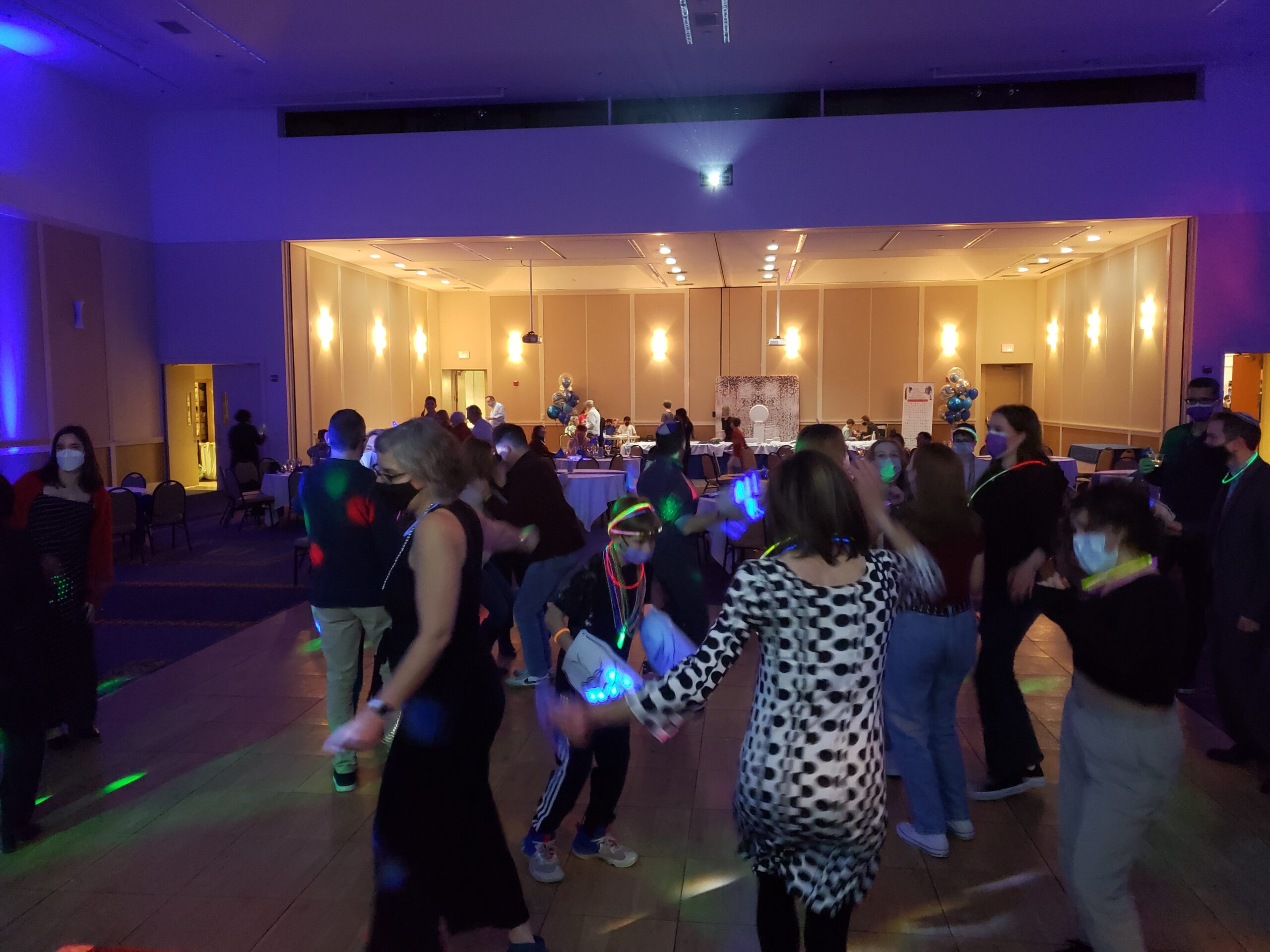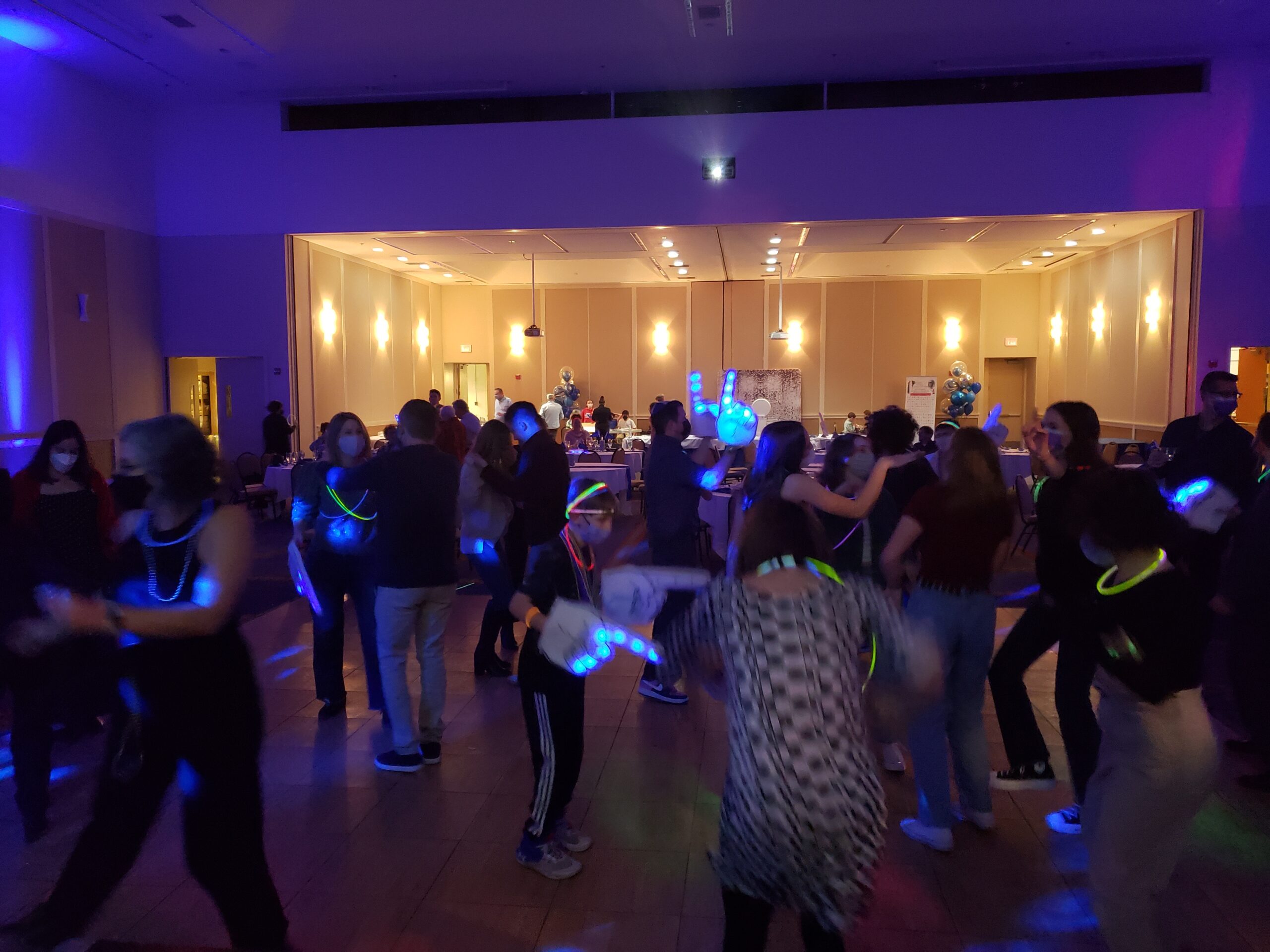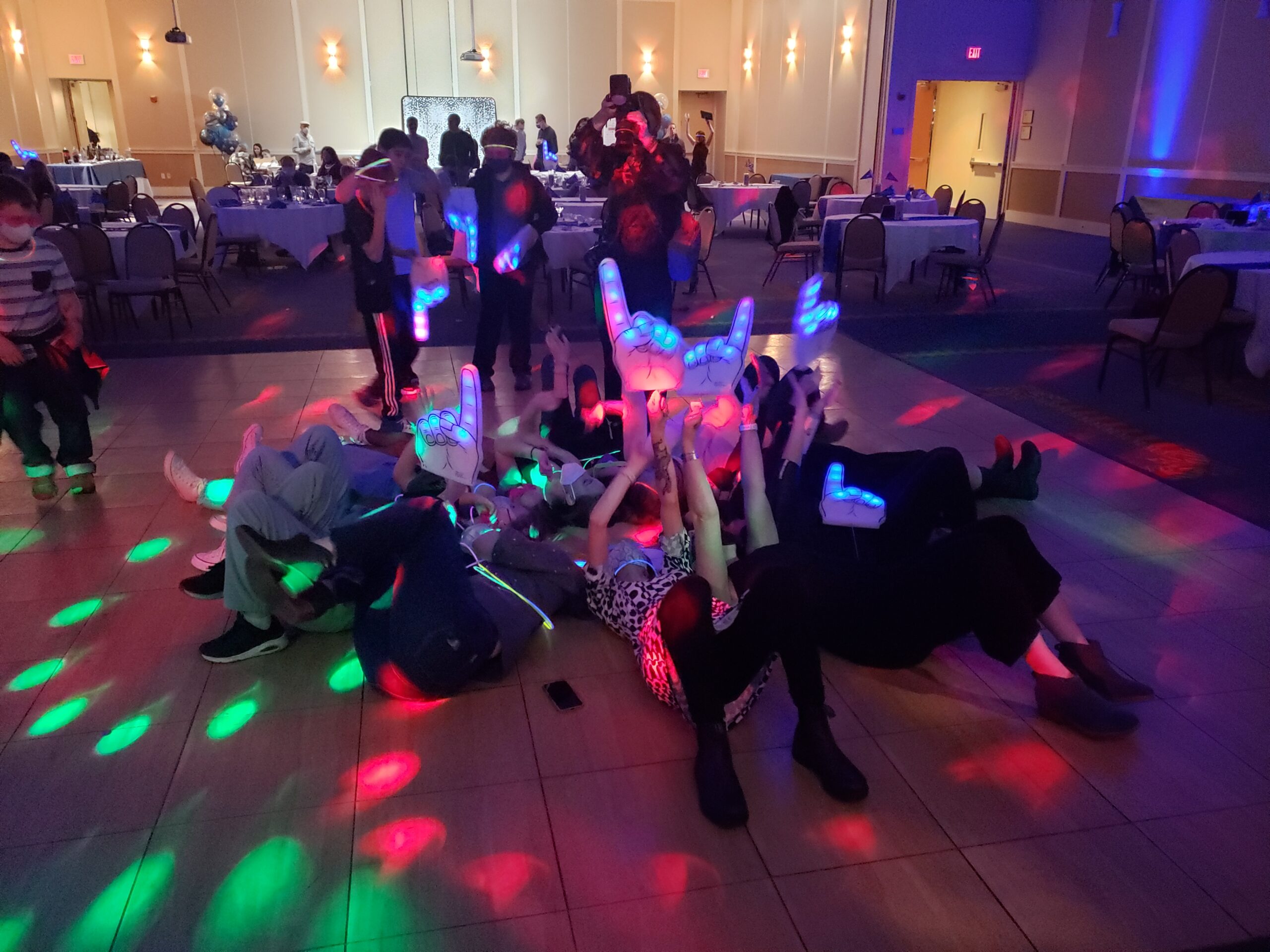 Mazel Tov Ari and thank you parents Mindy and Mark for again choosing PRO DJs!


Marley's Portland Bar Mitzvah was held inside the Imbrea Meadow Tent at McMenamins Cornelius Pass Roadhouse in Hillsboro, Oregon on Saturday, October 23, 2021.

This event was originally scheduled for May 23, 2020 and it was a Bar Mitzvah for Marley's brother Avi. However, with the pandemic postponing or cancelling nearly every event at that time, it was rescheduled for October 2020, then rescheduled again for May 2021 before finally settling on this night and with the passage of time, it would now be Marley's celebration 🙂

For this Bar Mitzvah I also provided sound for the service that began at 4:20. Afterwards, most guests walked to the nearby Historic House for appetizers and a photo booth while the tent was turned by McMenamins staff for dinner. The kids returned about 20 minutes later for some games including Marley's choice of musical chairs and a limbo.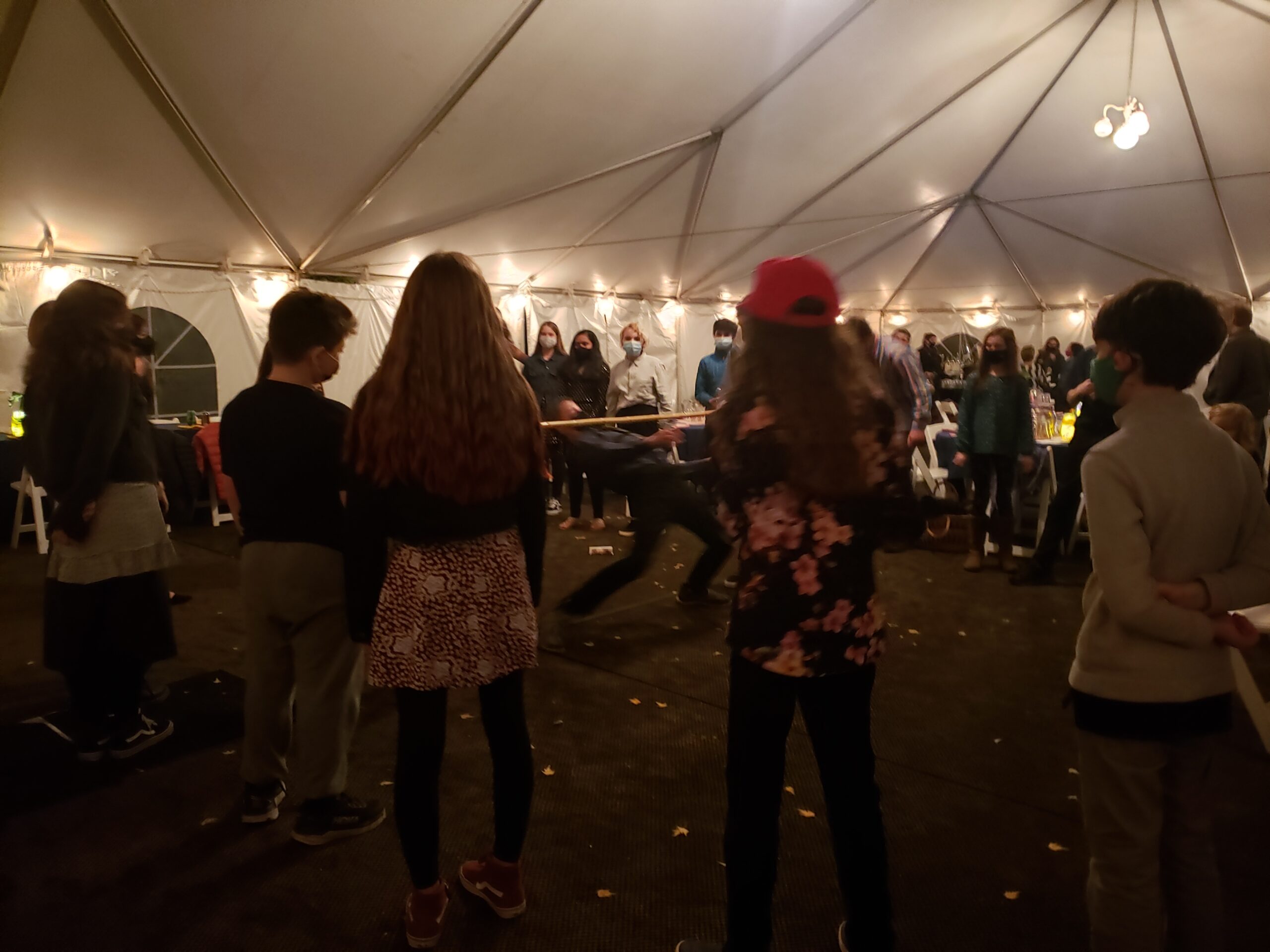 A short time later, the adults returned for a toast and slideshow. I then invited everyone out to dance to "The Hora" and celebrate Marley with the chair raising. Since his brother didn't get the opportunity last year, it was good to see him also lifted up high in the chair.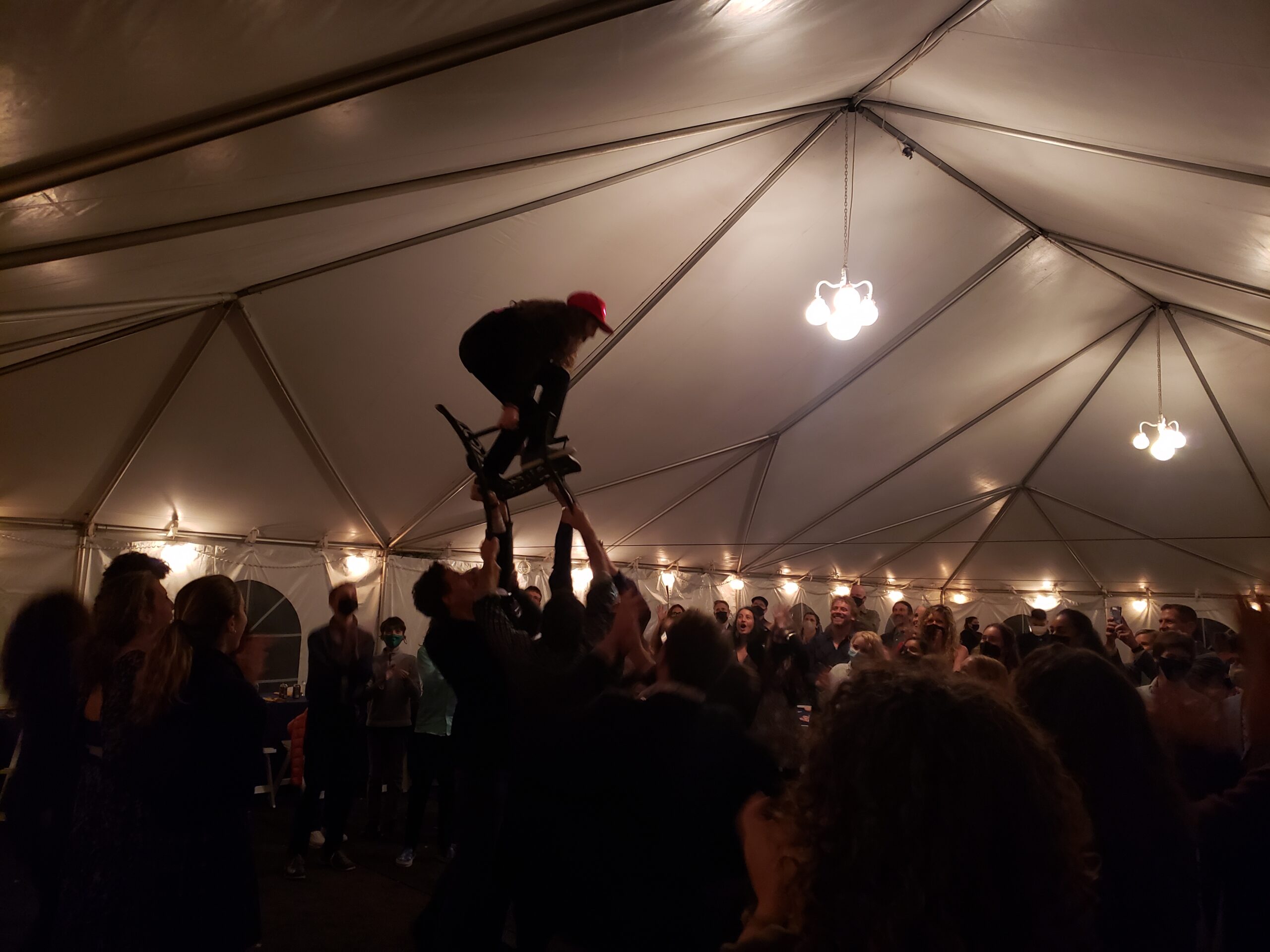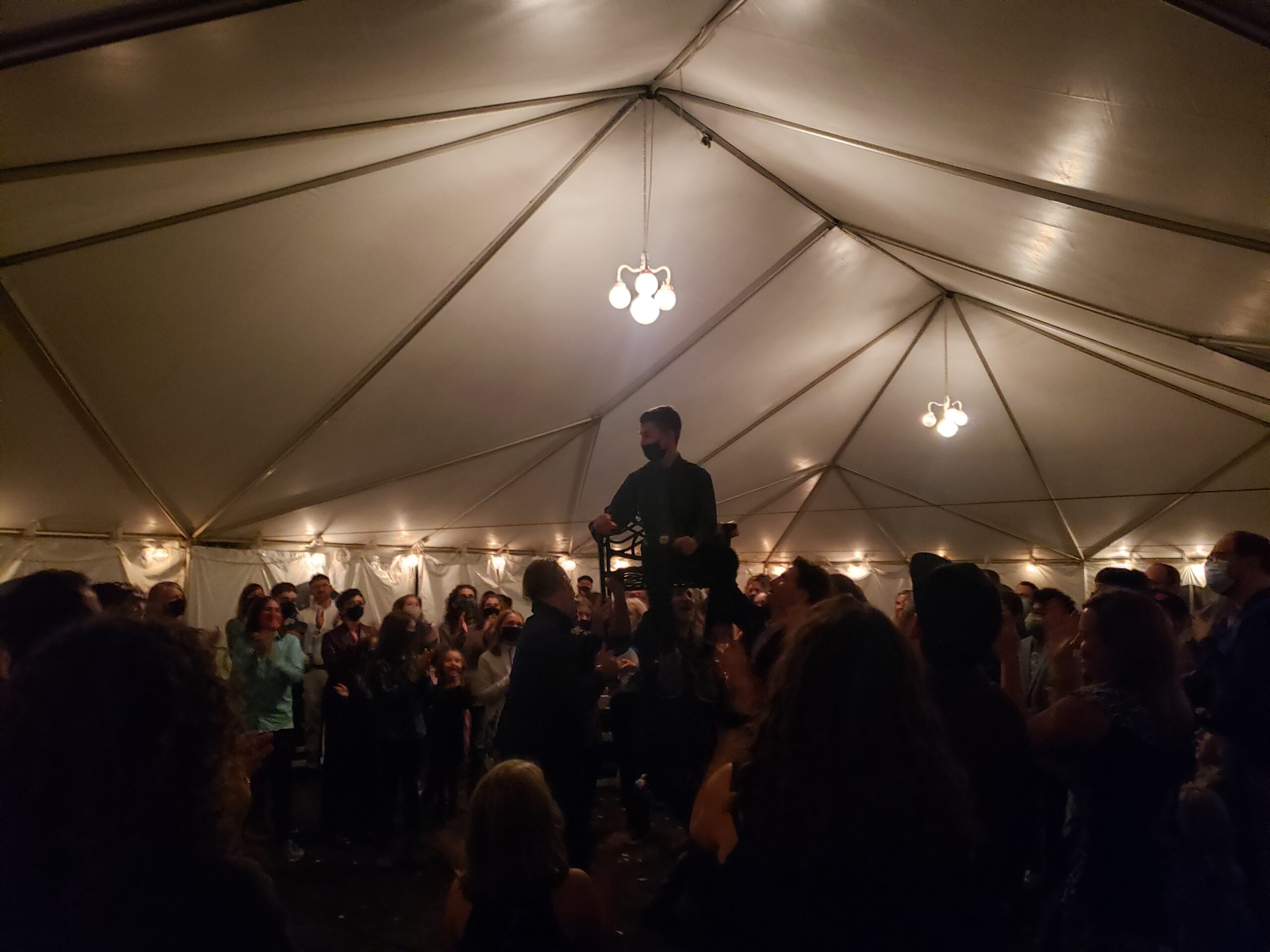 At this point, it was after 8pm and the buffet was just opening for dinner, but guests had a hard time leaving the dance floor, enjoying everything from "Staying Alive" to "Can't Stop The Feeling" plus the family's requests for "Uptown Funk," "Hey Ya," "I Gotta Feeling" and more.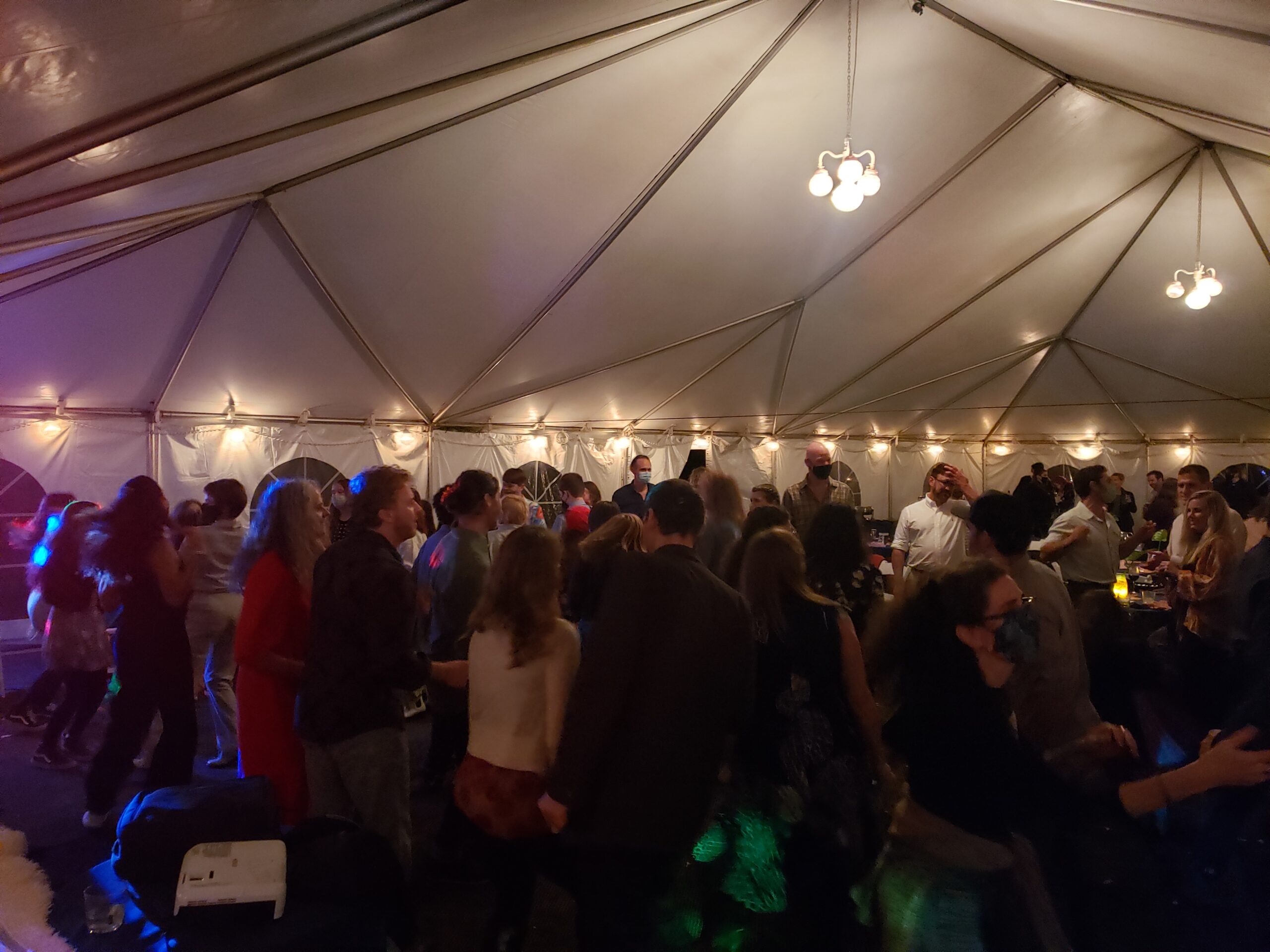 ]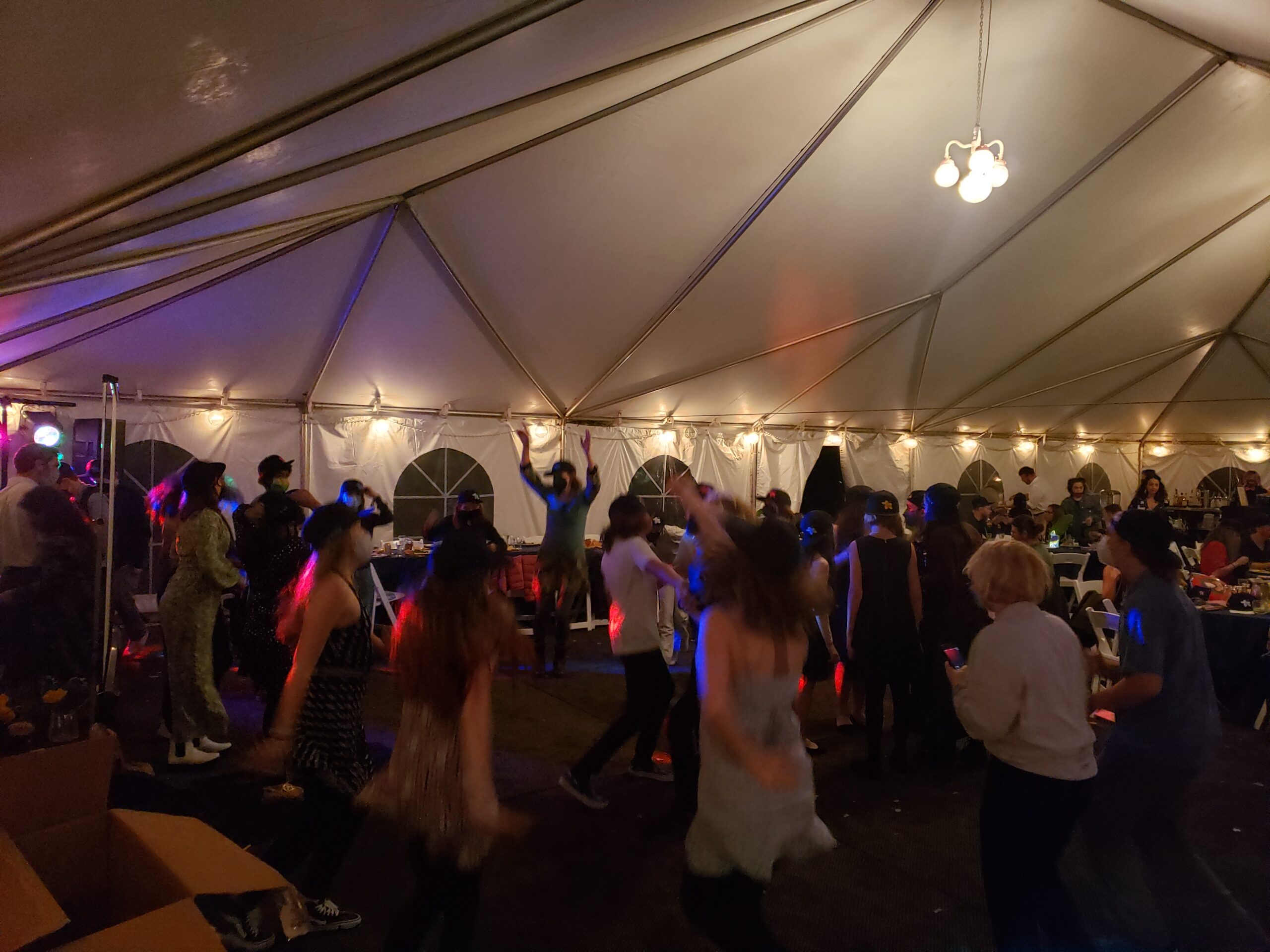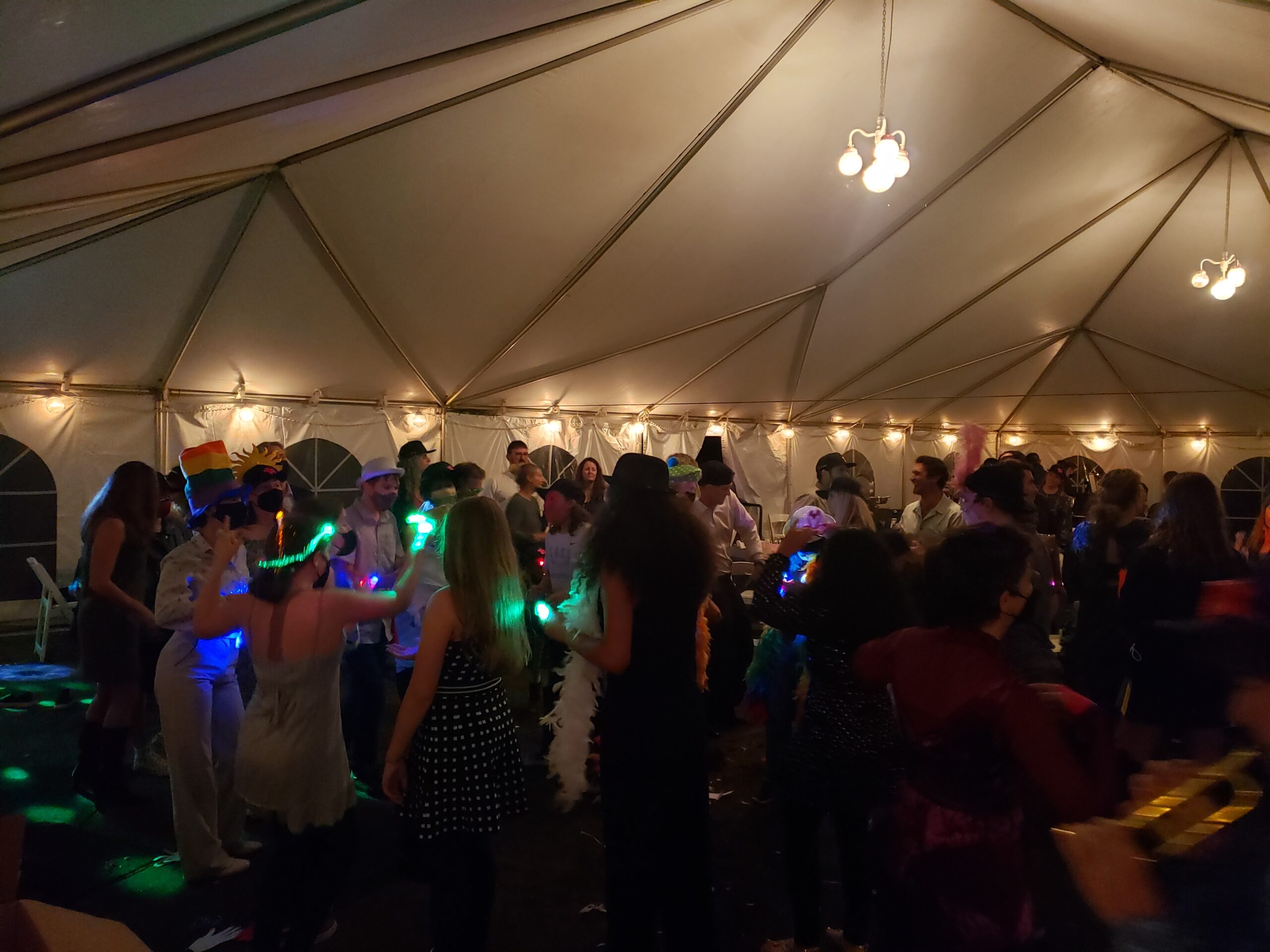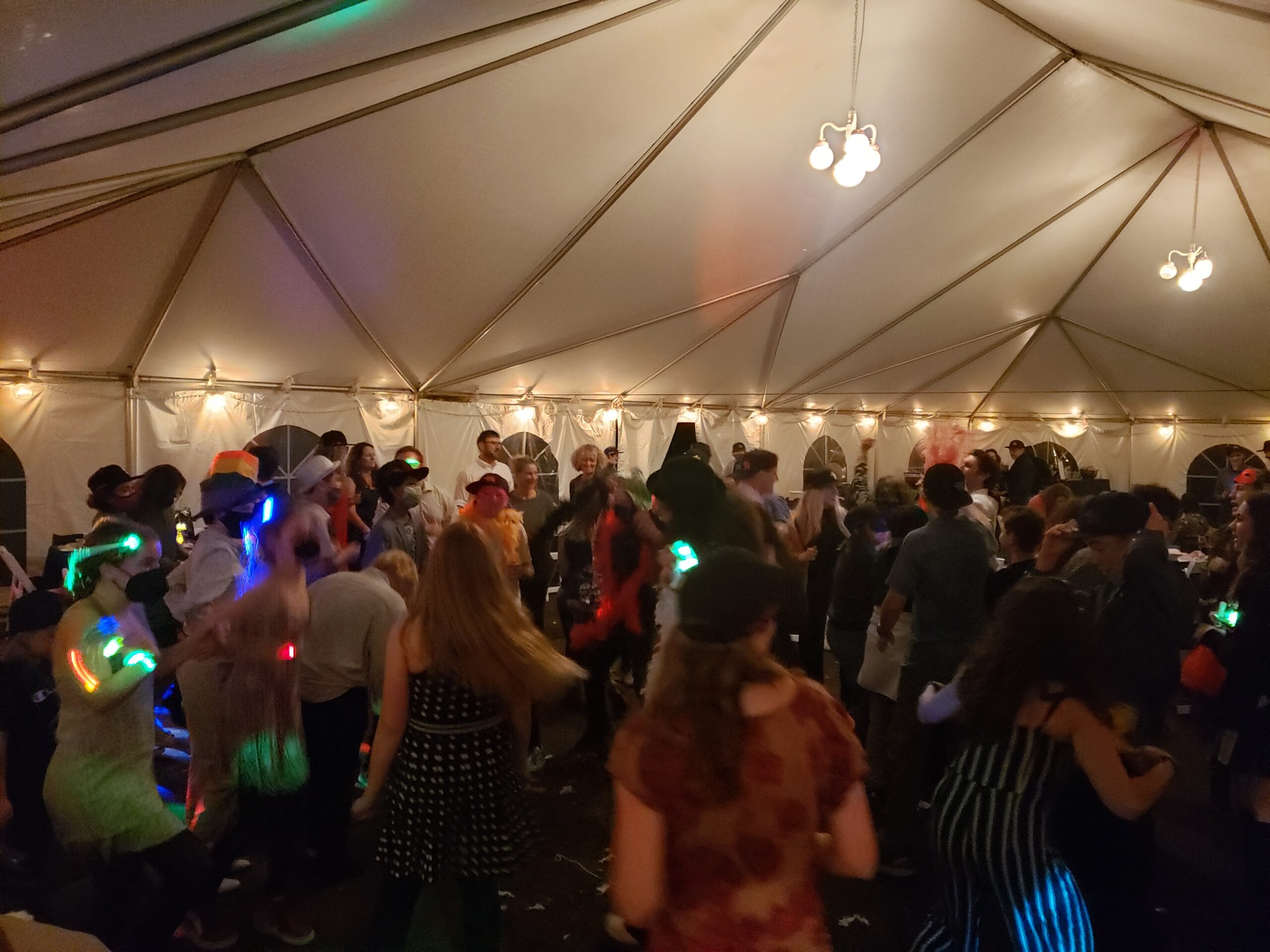 Mazel Tov Marley and thank you mom Erika for choosing PRO DJs.

Post Event Satisfaction Survey:

"Rich was excellent to work with and understood the flow of the party. Everyone loved having him!" -Erika Siegel (Marley's Bar Mitzvah)
Event Date: Saturday, October 23, 2021
Event Type: Bar Mitzvah
Event Location: McMenamins Cornelius Pass Roadhouse
Event Staff: Rich Ellis
Quality of Customer Service via Telephone: Excellent
Quality of Customer Service via Internet: Excellent
Quality of Customer Service at Event: Excellent
Friendliness of your Entertainer: Excellent
Promptness of your Entertainer: Excellent
Professionalism of your Entertainer: Excellent
Entertainer's Performance: Excellent
Entertainer's Appearance: Excellent
System Appearance: Excellent
Sound Quality: Excellent
Overall Volume Levels: Excellent
Music Selection: Excellent
Incorporation of Your Requests: Excellent
Lighting Effects: Excellent
Equipment Appearance: Excellent
Overall Customer Service: Excellent
Planning Assistance: Excellent
Entertainer's Cooperation with Other Vendors: Excellent
Overall Performance Rating: Excellent
Would you recommend this service to others? Yes