Bar Mitzvah

All 25,000 square feet of Rose City Futsal West was devoted to Noah's Tigard Bar Mitzvah celebration on Saturday, March 7, 2020.

The left court featured arcade games such as Foosball, Pop A Shot, Cornhole and Ping Pong. The right court was for pickup soccer games and center court was reserved for dancing. There was also a photo booth and dinner and dessert were served in the upstairs restaurant and bar.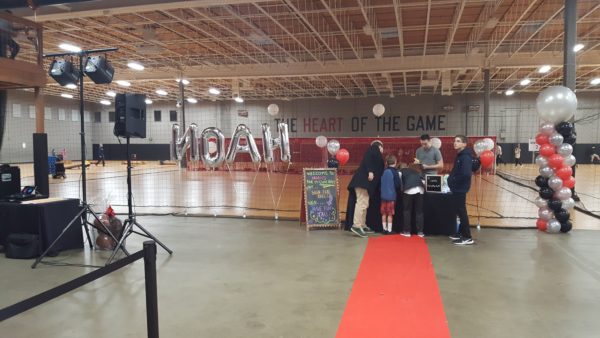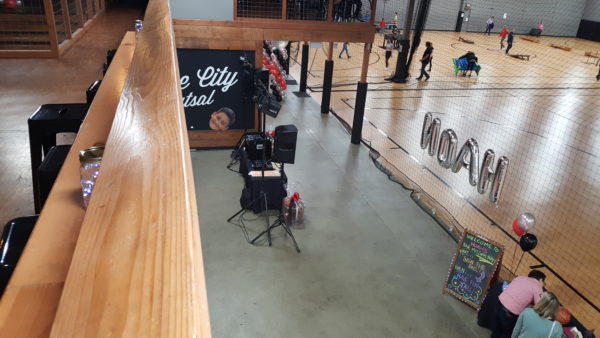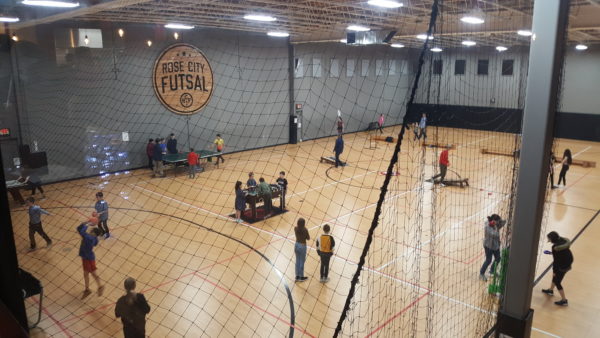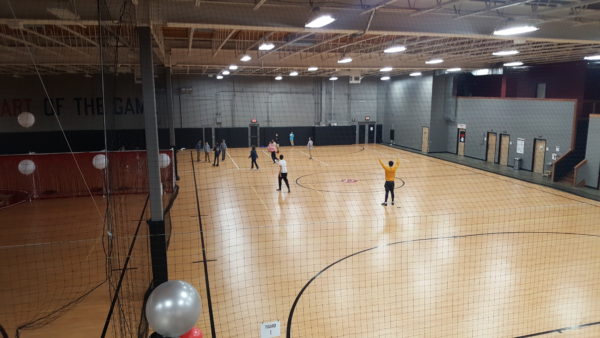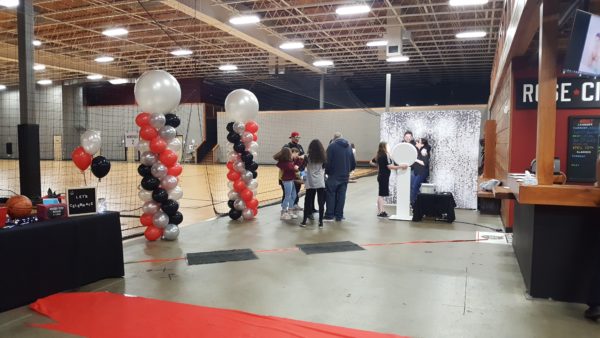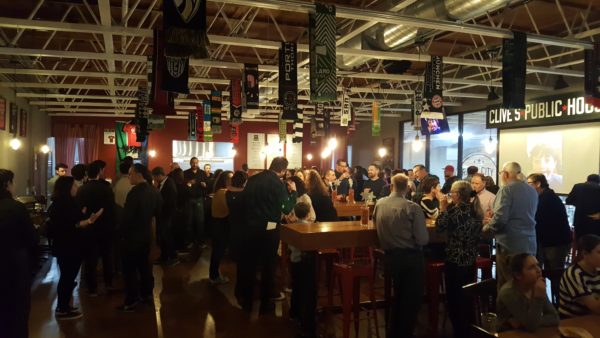 Before dinner, all 180 guests came together on the center court for Havdalah which was led by family friend Joel, who also played acoustic guitar.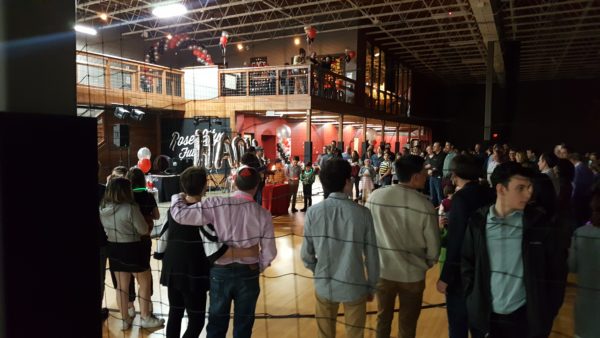 Next, everyone went upstairs for dinner. Shortly after, I went upstairs myself to lead some of the kids in a scavenger hunt before the toast and slideshow. We then ushered all guests back downstairs to center court for 'The Hora' and chair raising of Noah and his family.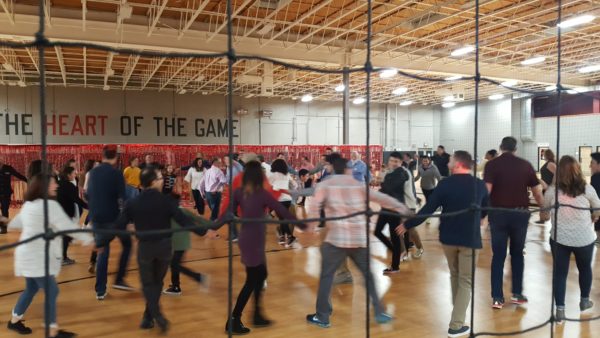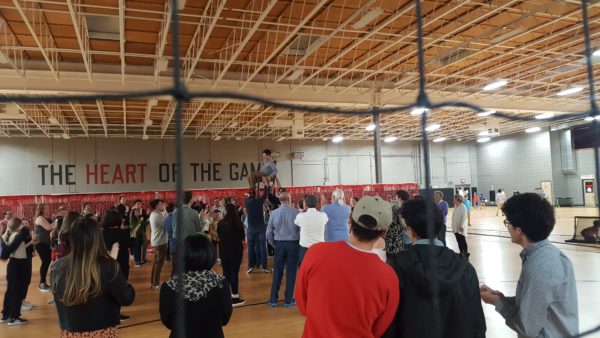 A variety of fun hit music followed, everything from "Happy" and "Uptown Funk" to "Party Rock Anthem" and 'Cha Cha Slide", it was a fun time on the dance floor, while most of the kids were glued to the arcade games or playing soccer.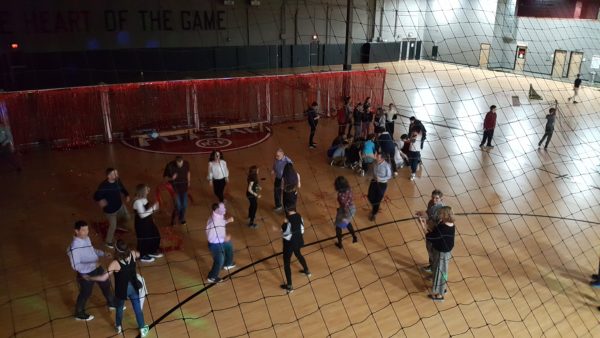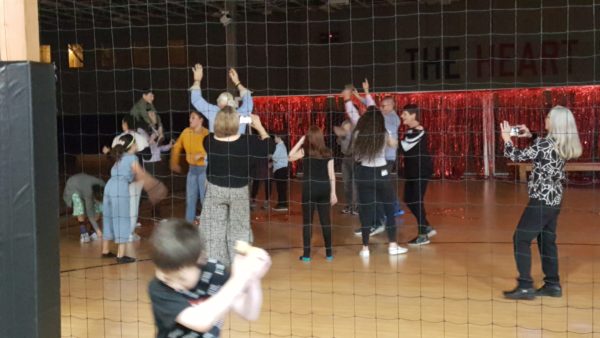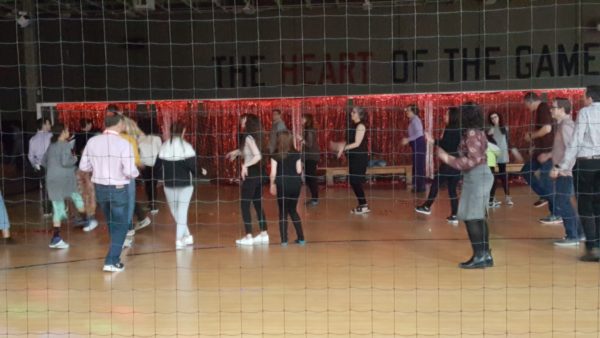 Mazel Tov Noah and thank you parents Mindy and Mark for choosing PRO DJs!


Adena and her friends and family had a great time at her Bat Mitzvah celebration held at Tualatin Country Club in Tualatin, Oregon on Saturday, January 11, 2020.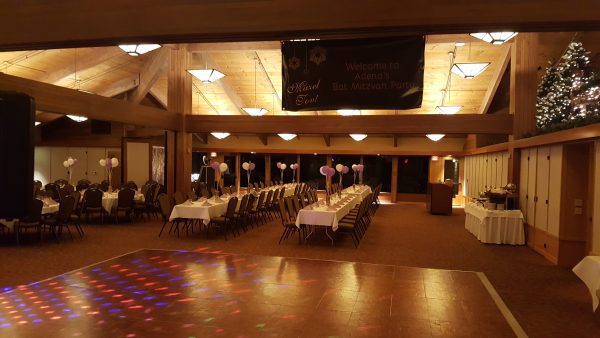 As the adults engaged in conversation during dinner, DJ Rich kept the kids occupied with many games, including Name That Tune, Would You Rather?, and a massive Scavenger Hunt with 20+ kids participating. Games and contests are always a hit at Bat Mitzvahs and Bar Mitzvahs and several $25 Target and Starbucks gift cards as prize giveaways made it extra fun.

The dance floor opened to everyone just after 8pm with 'The Hora' and chair raising that never fails to get a party to lively start. Guests then enjoyed dancing the night away to the latest hit music, along with a few party classics.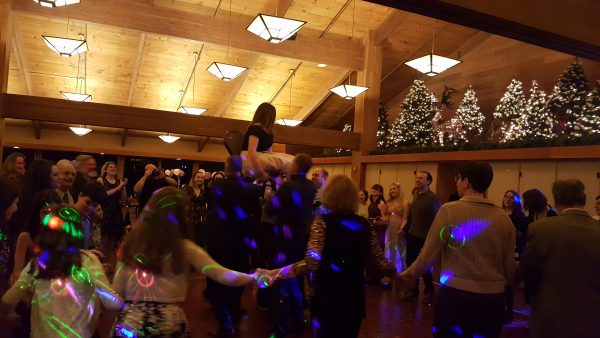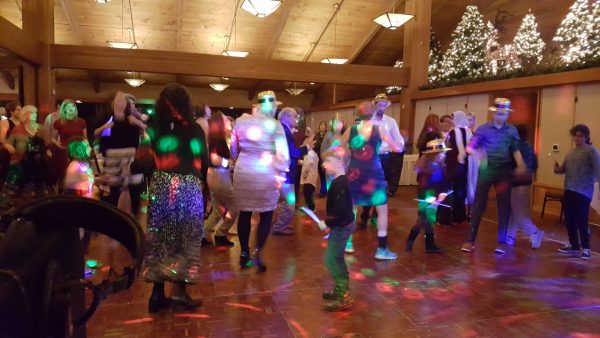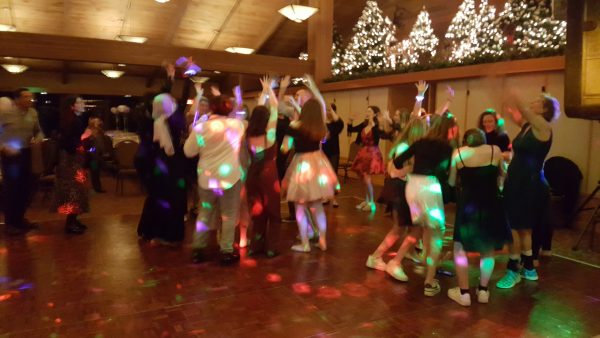 Mazel Tov Adena and thank you parents Allison and Jason for again choosing PRO DJs. We had the opportunity to be the DJ at sister Eliana's Bat Mitzvah in 2013.


It was a Chanukah-themed Bar Mitzvah for Blaze's celebration on Saturday, December 28, 2019 at Congregation Neveh Shalom Portland, Oregon.

The candles on the Menorah ice sculpture lit up the room as guests packed the dance floor for Israeli dance favorites and Top 40 hits.

Mazel Tov Blaze!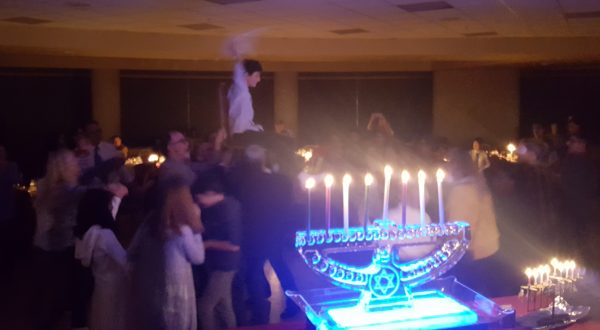 Happy Holidays from PRO DJs.

The first weekend of December featured several Hillsboro Portland Vancouver corporate holiday party events, as well as a Bar Mitzvah celebration and high school winter formal dance.

December 6, 2019
Great Western Malting Company
Heathman Lodge – Vancouver, WA (Fort Vancouver Ballroom)
DJ Rich Ellis

After dinner, the casino opened in the foyer. This is always tough competition for any DJ, but we managed to pull away a few early… not many can resist the "Cupid Shuffle" 🙂 By the final hour, I looked out to see nearly all the gaming tables empty and an active dance floor.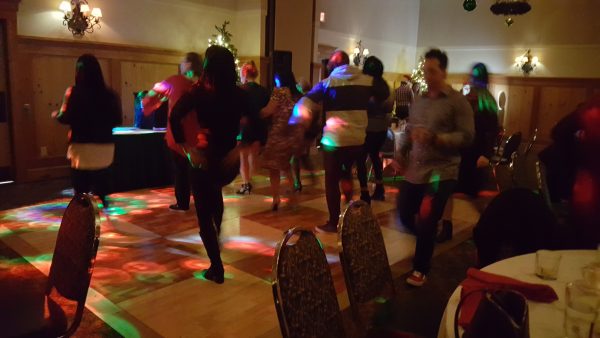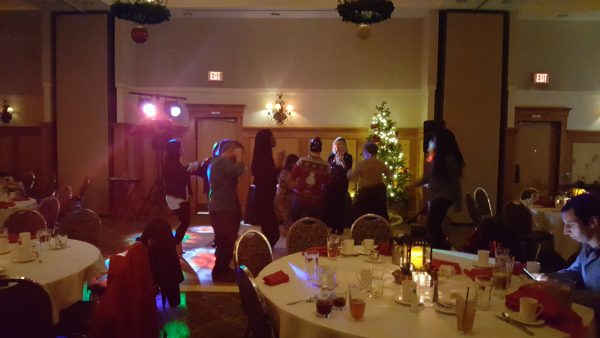 Post Event Satisfaction Survey:

"Thanks again for your service, had lots of good feedback. Happy Holidays :)"
-Haleigh Ryneski, Great Western Malting – Vancouver, WA
Event Date: Friday, December 6, 2019
Event Type: Holiday Party
Event Location: Heathman Lodge
Event Staff: Rich Ellis
Quality of Customer Service via Telephone: Excellent
Quality of Customer Service via Internet: Excellent
Quality of Customer Service at Event: Excellent
Friendliness of your Entertainer: Excellent
Promptness of your Entertainer: Excellent
Professionalism of your Entertainer: Excellent
Entertainer's Performance: Excellent
Entertainer's Appearance: Excellent
System Appearance: Excellent
Sound Quality: Excellent
Overall Volume Levels: Excellent
Music Selection: Excellent
Incorporation of Your Requests: Excellent
Lighting Effects: Excellent
Equipment Appearance: Excellent
Overall Customer Service: Excellent
Planning Assistance: Excellent
Entertainer's Cooperation with Other Vendors: Excellent
Overall Performance Rating: Excellent
Would you recommend this service to others? Yes

December 7, 2019
Garner Electric
NW Events – Hillsboro, OR
DJ Rich Ellis

This was our first time performing at this venue and it's a terrific place to hold any event. PRO DJs patched into the $110,000 sound system and couldn't sound any better. Big thanks to sound engineer Zane for his help with setup and coordination.

The snow began to fall inside around 7pm and then Santa made his grand entrance. The kids couldn't wait to visit with St. Nick.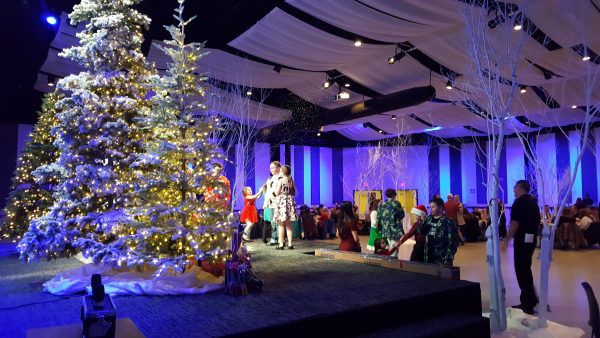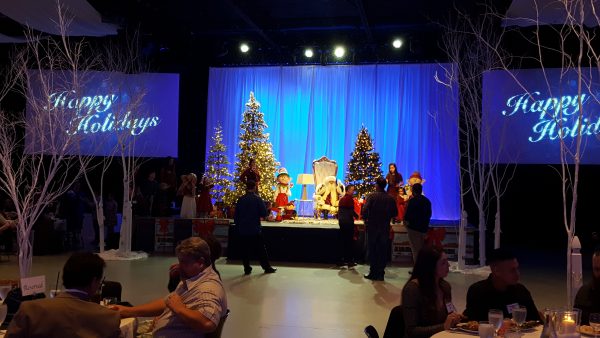 I was warned by the owner before this one started that electricians are boring and probably won't dance much LOL. Fortunately, that wasn't the case with this group and they had a great time getting down to recent hit songs and a few classics.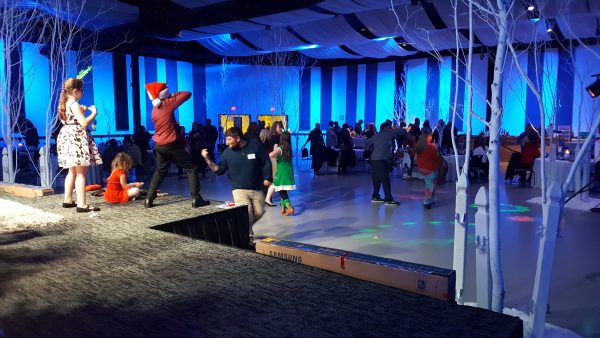 December 7, 2019
Jordyn's Bat Mitzvah
The Foundry at Oswego Pointe – Lake Oswego, OR

DJ Steve Marker had the opportunity to perform at Jordyn's Paris-themed Bat Mitzvah celebration.

CUSTOMER FEEDBACK: "I just wanted to say thank you for an amazing Bat Mitzvah party! It was a truly magical night, and I have had many people asking me for all of your information so they can contact you about their upcoming Bar & Bat Mitzvah events!" -Tanya Morrow Jordyn's Bat Mitzvah – Beaverton, OR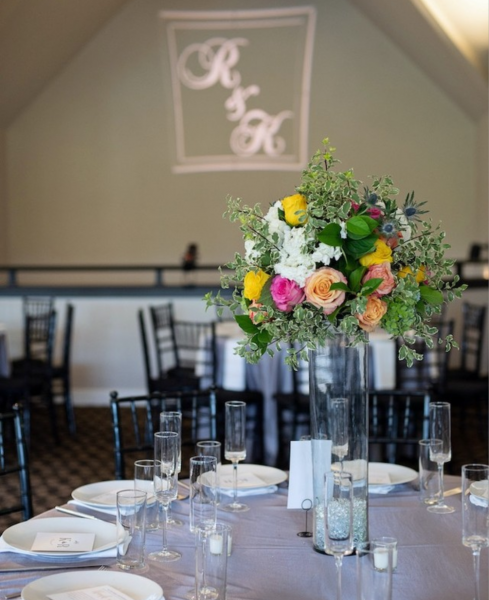 December 7, 2019
Vancouver School of Arts & Academics Winter Formal
Discovery Middle School – Vancouver, WA

DJ Rod Krause had 'em movin' the dance floor once again at the VSAA Winter Formal.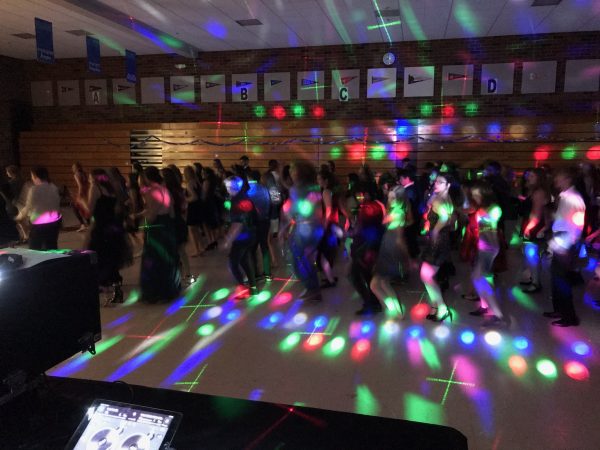 Bennett's Bar Mitzvah party took place on Saturday, October 26, 2019 at West End Ballroom in Dowtown Portland, Oregon.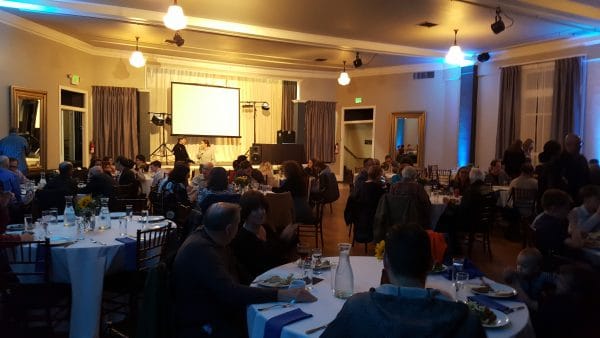 Just over 100 guests came together to celebrate the occasion. As they arrived around 6:30pm, I played a variety of upbeat background music. Although most of the adults hung out in the adjacent bar area while many of Bennett's friends engaged in the "Pop-A-Shot" basketball game setup just outside the ballroom. There were a few remaining kids who could not get in on the basketball game, so I led them in a scavenger hunt.

After dinner was a short video and then I revved up the energy by encourging everyone to gather on the dance floor for 'The Hora' and chair raising.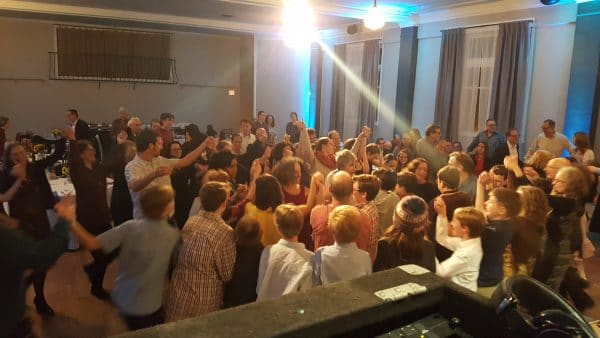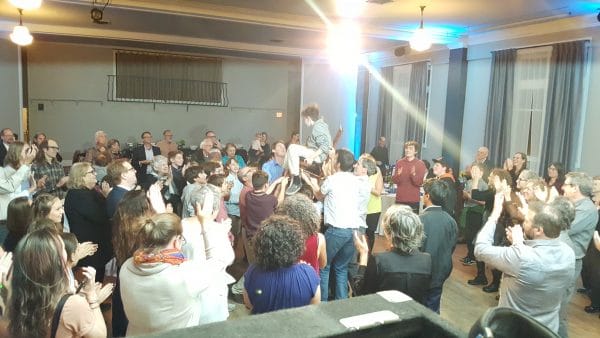 A few other traditional Israeli dances followed before I began spinning the latest hits along with a few classics.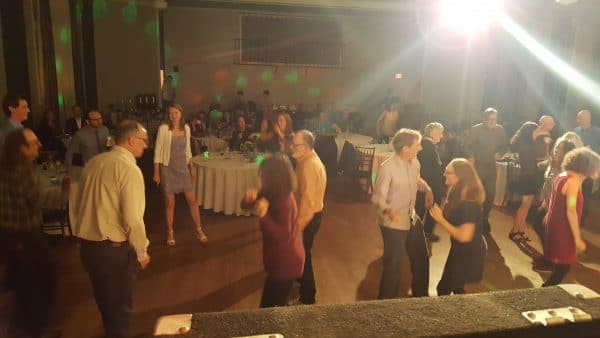 Mazel Tov Bennett! And thank you dad, Doug for choosing PRO DJs.

Post Event Satisfaction Survey:

Submitted By: Doug Miller
Event Date: Saturday, October 26, 2019
Event Type: Bar Mitzvah
Event Location: West End Ballroom
Event Staff: Rich Ellis
Quality of Customer Service via Telephone: Excellent
Quality of Customer Service via Internet: Excellent
Quality of Customer Service at Event: Excellent
Friendliness of your Entertainer: Excellent
Promptness of your Entertainer: Excellent
Professionalism of your Entertainer: Excellent
Entertainer's Performance: Excellent
Entertainer's Appearance: Excellent
System Appearance: Excellent
Sound Quality: Excellent
Overall Volume Levels: Excellent
Music Selection: Excellent
Incorporation of Your Requests: Excellent
Lighting Effects: Excellent
Equipment Appearance: Excellent
Overall Customer Service: Excellent
Planning Assistance: Excellent
Entertainer's Cooperation with Other Vendors: Excellent
Overall Performance Rating: Excellent
Would you recommend this service to others? Yes