Private Party

PRO DJs once again had the priviledge of spinning the hits at the Oregon Zoo "Zoo Brew" with two DJs both nights on Friday, June 9th and Saturday, June 10th, 2023.

DJ Rich Ellis had the entry plaza Friday night and DJ Rod Krause on Saturday night. DJ Steve Marker performed both nights in Polar Plaza.

As attendees were making their way out near the end of Zoo Brew, many stopped where they were to dance… sometimes there's no escaping a good beat.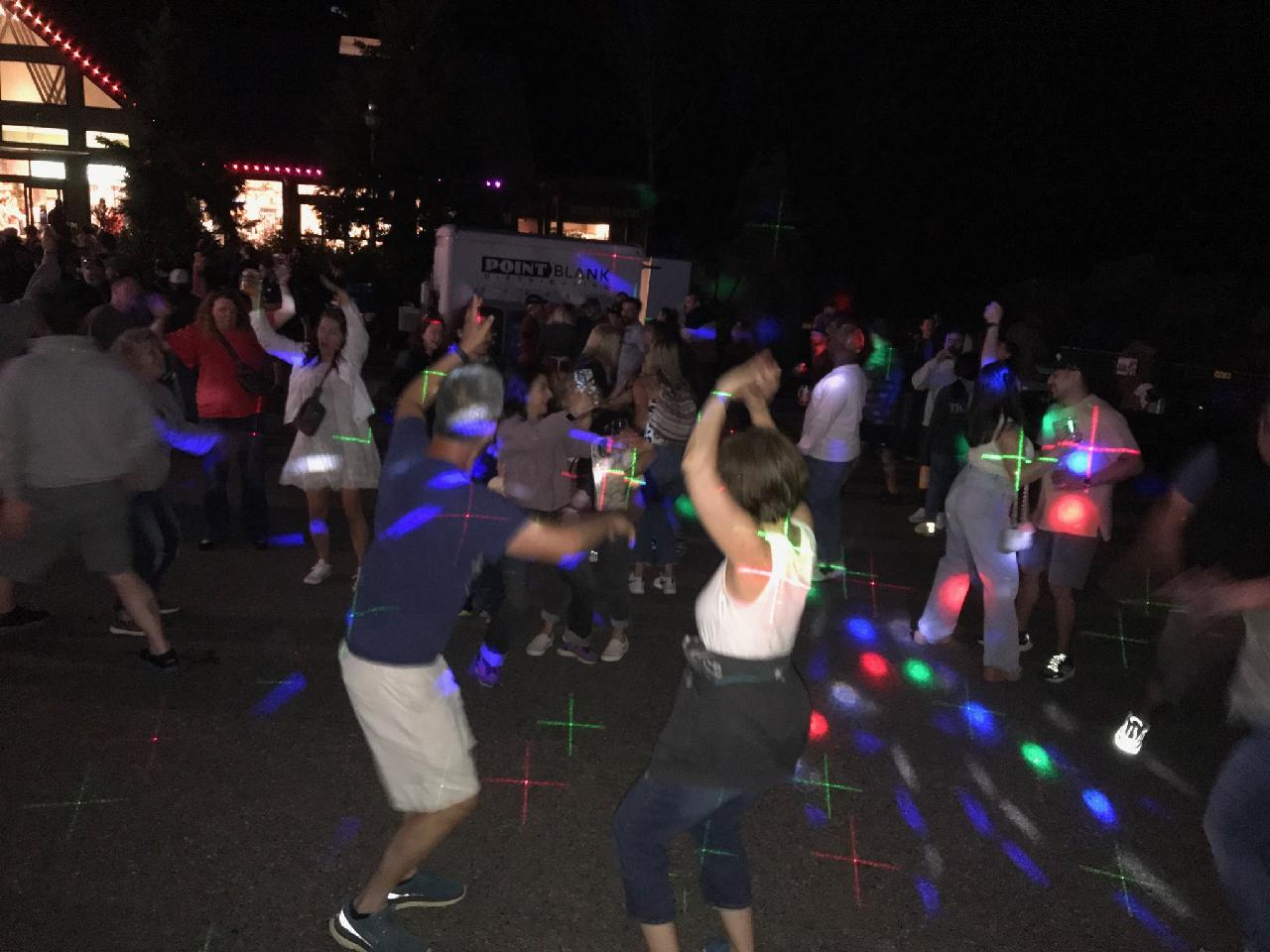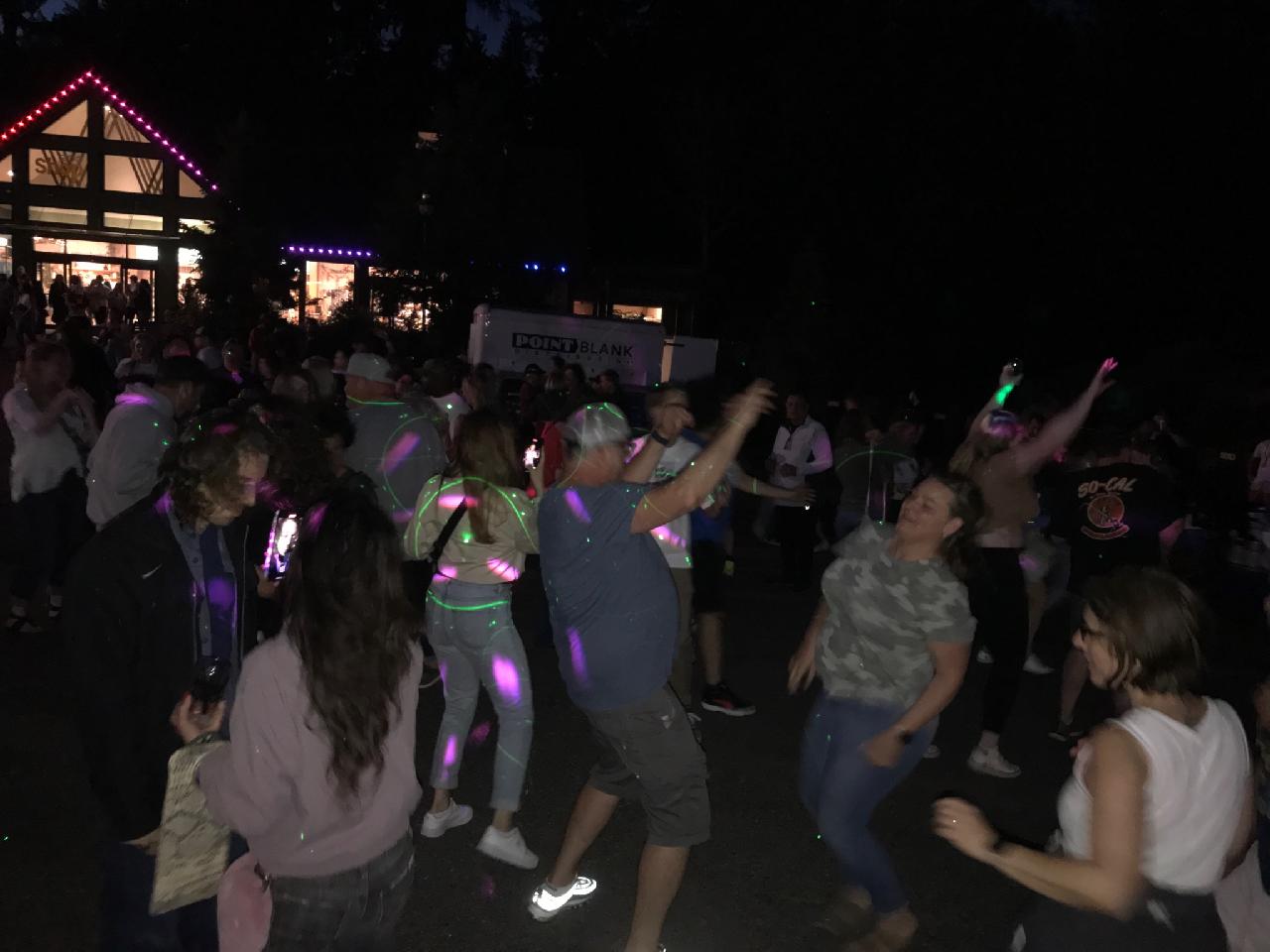 It was a fun weekend with a great crowd.


Hope and Sally celebrated their anniversary by renewing their vows at Ainsworth House & Gardens in Oregon City, Oregon on Thursday, July 29, 2021.

The ceremony was held outside and the celebration followed inside where I played music for dinner (selections from Vitamin String Quartet as requested by Sally) and dancing. During the ceremony, the couple offered five tips for a successful relationship. Later before their first dance, they provided a sixth tip – "there is always time to dance."

Vow Renewal Anniversary Celebration Highlights:
First Dance: Haley Reinhart – Can't Help Falling In Love
Last Dance: Wind & The Wave – Chasing Cars
The couple invited their guests to join them about half way through their first dance. Many then stuck around for uptempo music from the 80's until now, including "Shut Up and Dance," "I Wanna Dance with Somebody (Who Loves Me)," "Shake It Off" and more.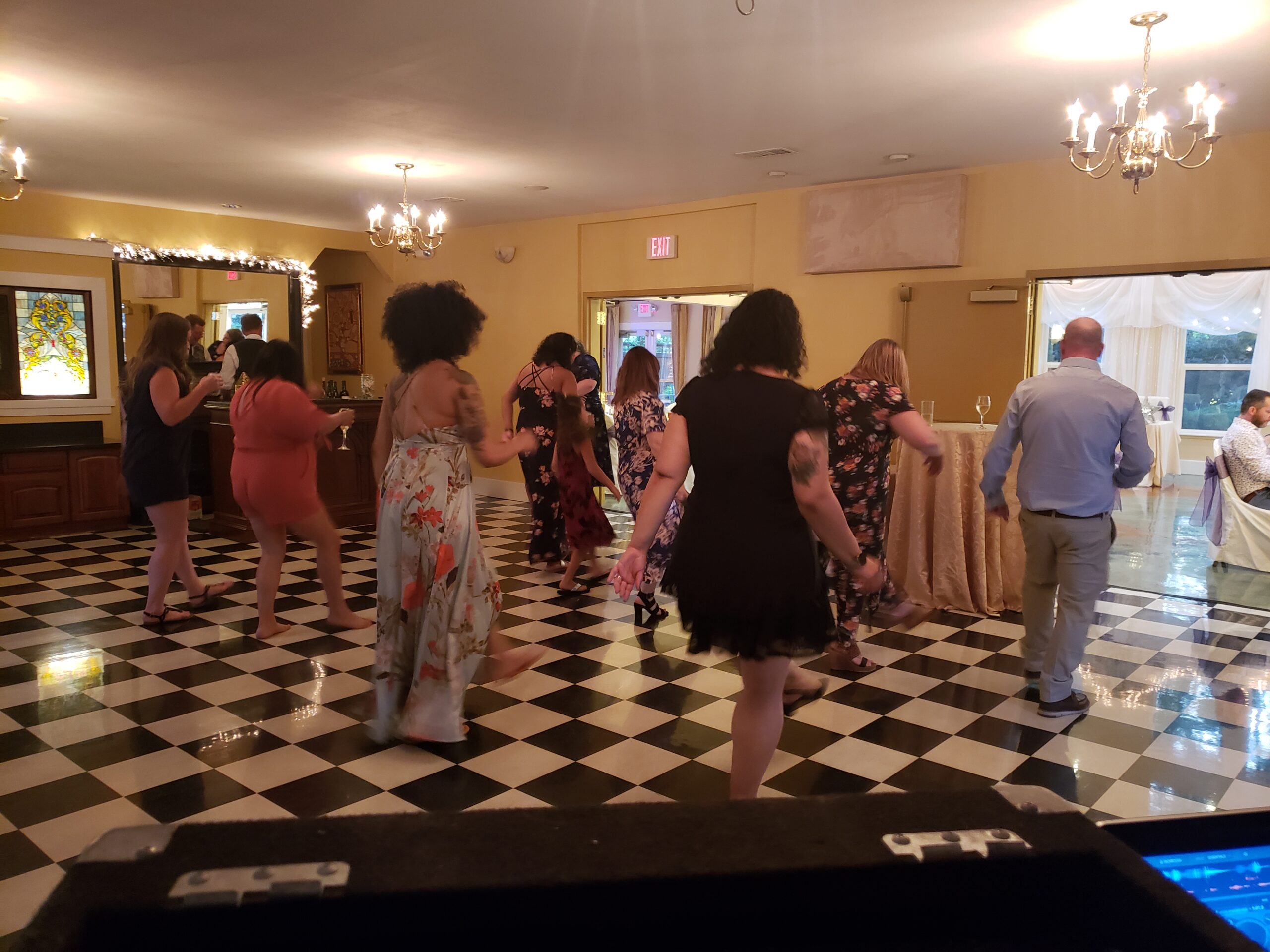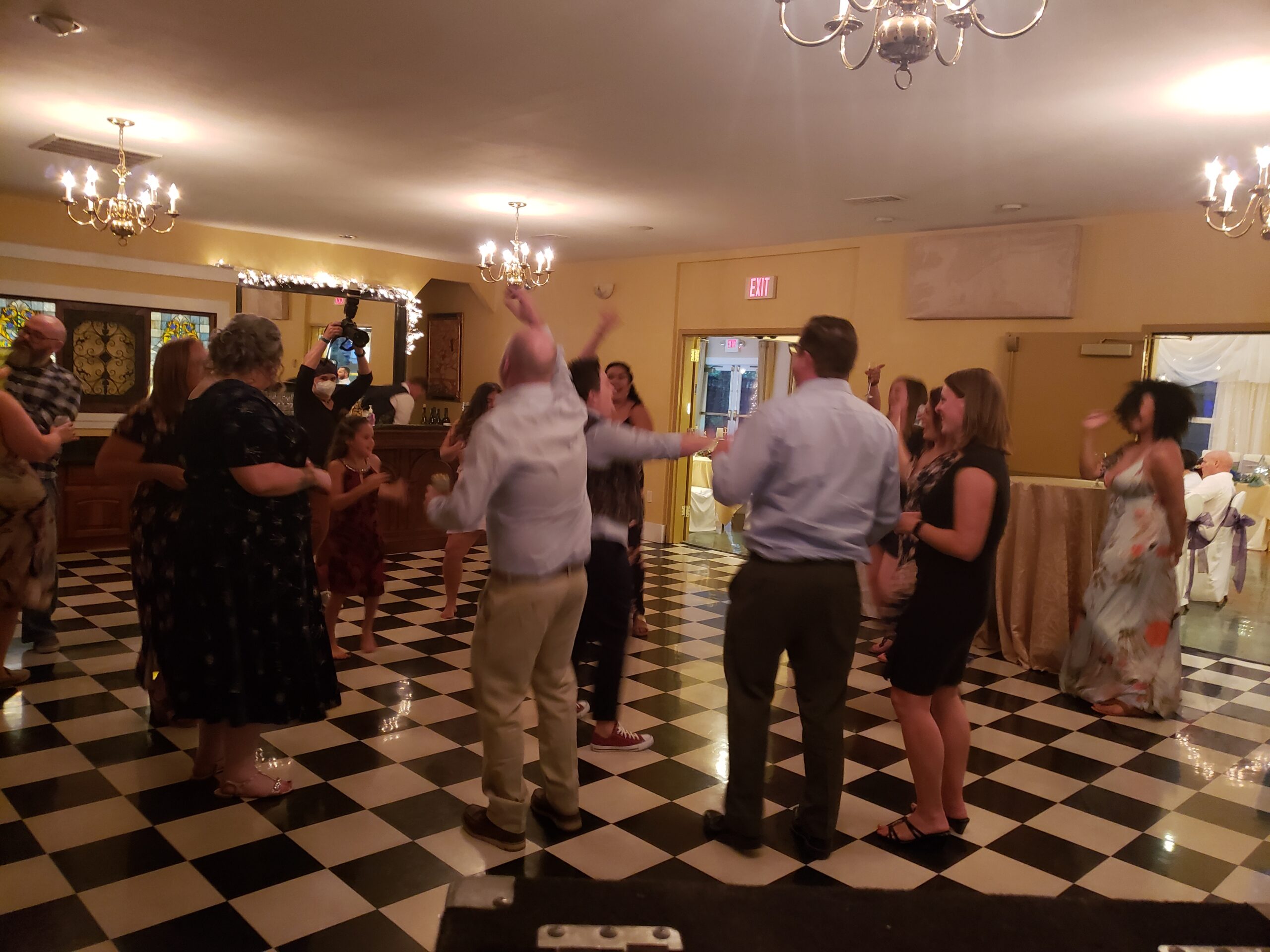 Happy Anniversary Hope and Sally and thank you for choosing PRO DJs.

Post Event Satisfaction Survey:

"Thank you so much for your help in making our ceremony such a success. We really appreciate it." -Hope and Sally McKinnis
Event Date: Thursday, July 29, 2021
Event Type: Anniversary Celebration
Event Location: Ainsworth House and Gardens
Event Staff: Rich Ellis
Quality of Customer Service via Telephone: Excellent
Quality of Customer Service via Internet: Excellent
Quality of Customer Service at Event: Excellent
Friendliness of your Entertainer: Excellent
Promptness of your Entertainer: Excellent
Professionalism of your Entertainer: Excellent
Entertainer's Performance: Excellent
Entertainer's Appearance: Excellent
System Appearance: Excellent
Sound Quality: Excellent
Overall Volume Levels: Excellent
Music Selection: Excellent
Incorporation of Your Requests: Excellent
Lighting Effects: Excellent
Equipment Appearance: Excellent
Overall Customer Service: Excellent
Planning Assistance: Excellent
Entertainer's Cooperation with Other Vendors: Excellent
Overall Performance Rating: Excellent
Would you recommend this service to others? Yes
It was a beautiful summer day for a tropical pool party for the residents of a Vancouver apartment community in Vancouver, Washington on Friday, July 9th, 2021. PRO DJs had a chance to provide the soundtrack for this event that brought everyone together for the first time since the start of the pandemic.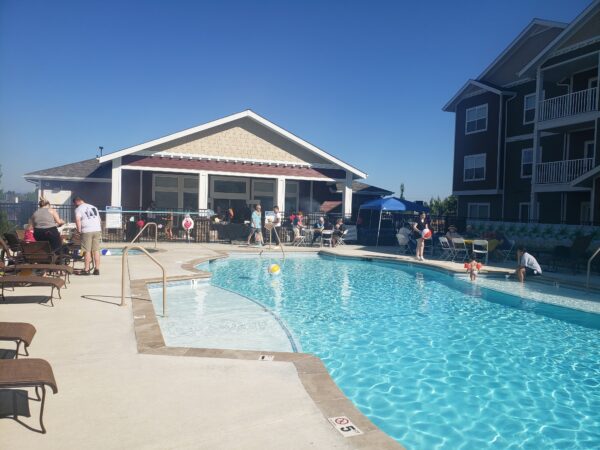 PRO DJs had the opportunity to DJ the "Out of this World Fun-Raiser Dance" to benefit NWDSA's Kindergarten Inclusion Cohort on Saturday, February 29, 2020 at AWPPW Local 5 Union Hall in Camas, Washington.

This event raised money through a number of raffle prizes and featured two local high school students performing karaoke versions of popular songs, along with plenty of dancing.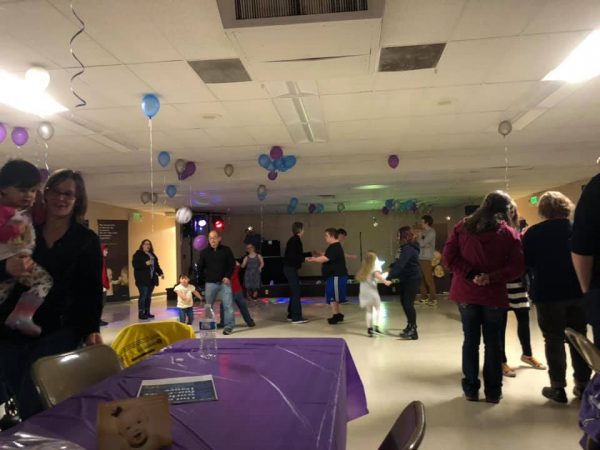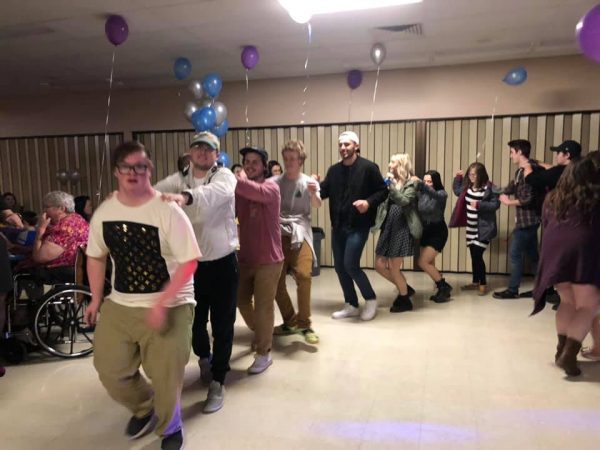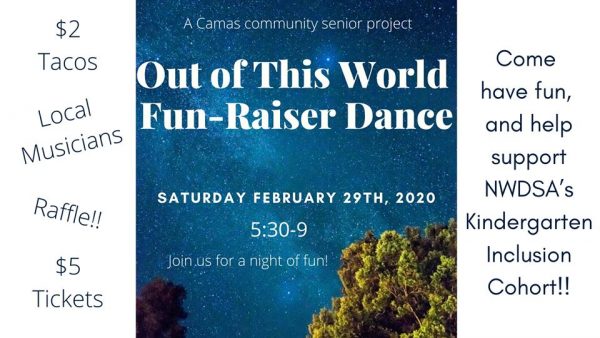 PRO DJs had the opportunity to DJ an annual Portland area Yacht Club Commodore's Ball on Saturday, January 25, 2020 at Embassy Suites by Hilton Portland Washington Square in Tigard, Oregon.

Following a social hour, dinner and a ceremony to recognize a new commodore and first mate, all past commodore's and their first mates were invited to open the dance floor.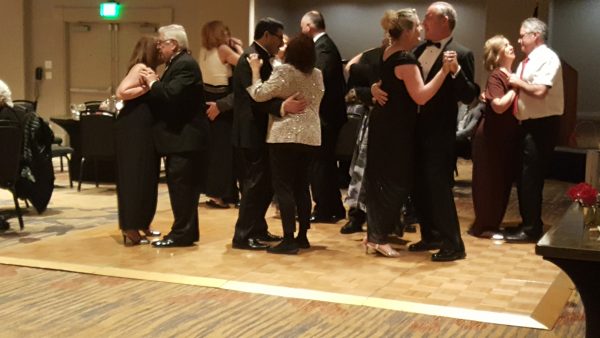 This was a small group of about 50 guests gathered in the Metolious Ballroom, but they loved to dance to everything from classic songs such as "Brown Eyed Girl" and "Stayin' Alive" to recent hits "Happy" and "Hey Ya," along with requests for "Hot In Heere" and "Wobble."