Rich Ellis

All 25,000 square feet of Rose City Futsal West was devoted to Noah's Tigard Bar Mitzvah celebration on Saturday, March 7, 2020.

The left court featured arcade games such as Foosball, Pop A Shot, Cornhole and Ping Pong. The right court was for pickup soccer games and center court was reserved for dancing. There was also a photo booth and dinner and dessert were served in the upstairs restaurant and bar.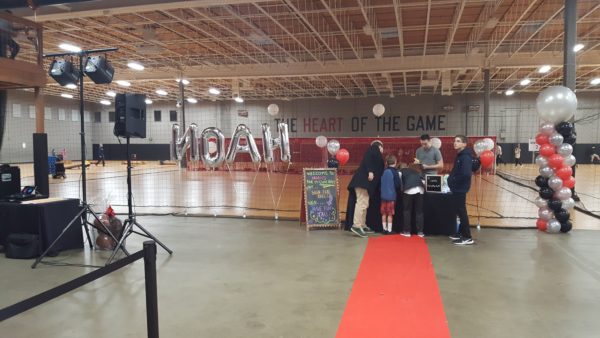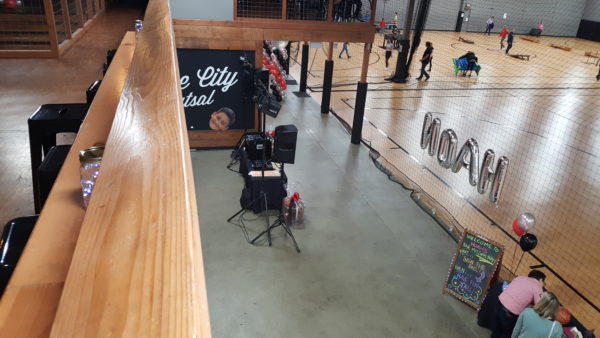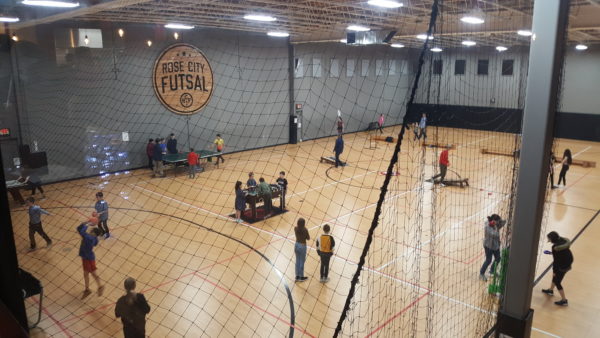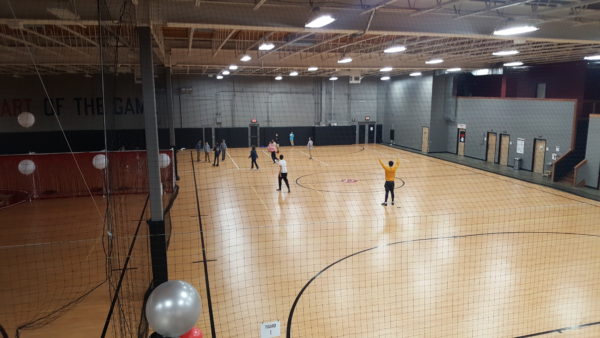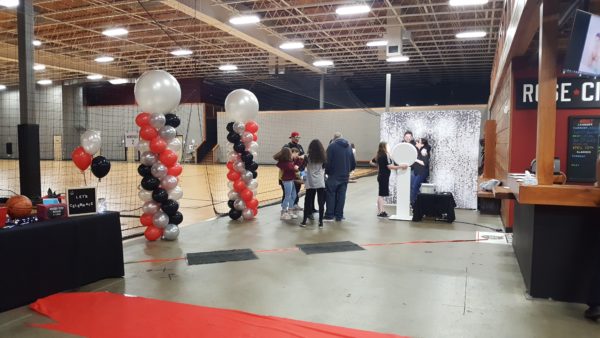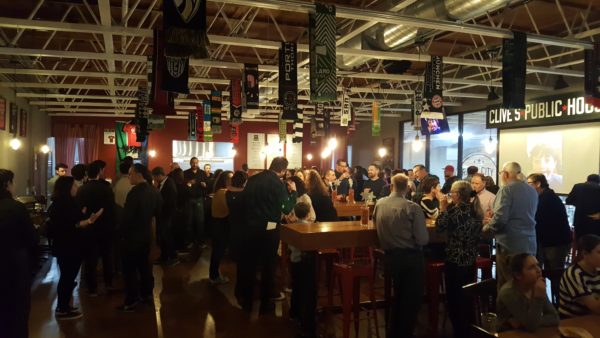 Before dinner, all 180 guests came together on the center court for Havdalah which was led by family friend Joel, who also played acoustic guitar.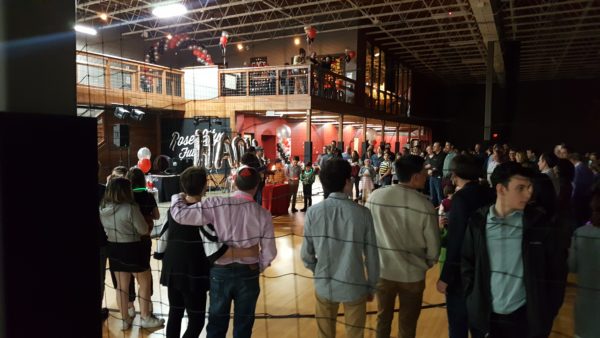 Next, everyone went upstairs for dinner. Shortly after, I went upstairs myself to lead some of the kids in a scavenger hunt before the toast and slideshow. We then ushered all guests back downstairs to center court for 'The Hora' and chair raising of Noah and his family.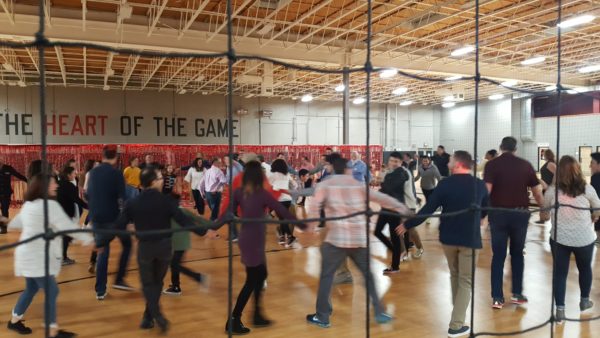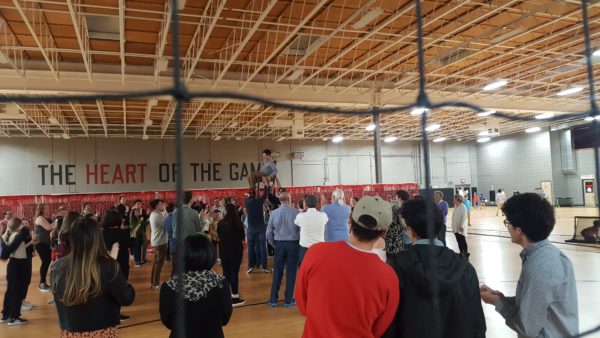 A variety of fun hit music followed, everything from "Happy" and "Uptown Funk" to "Party Rock Anthem" and 'Cha Cha Slide", it was a fun time on the dance floor, while most of the kids were glued to the arcade games or playing soccer.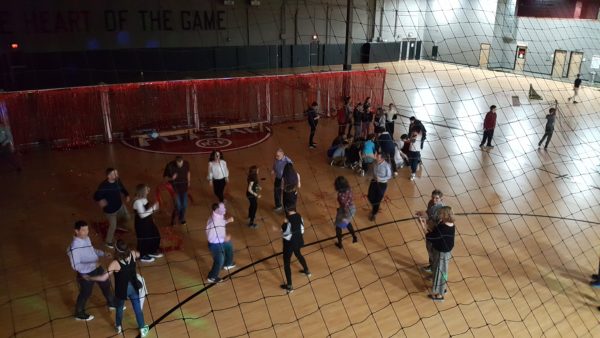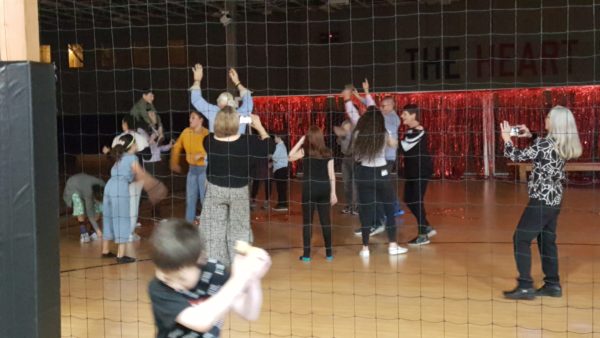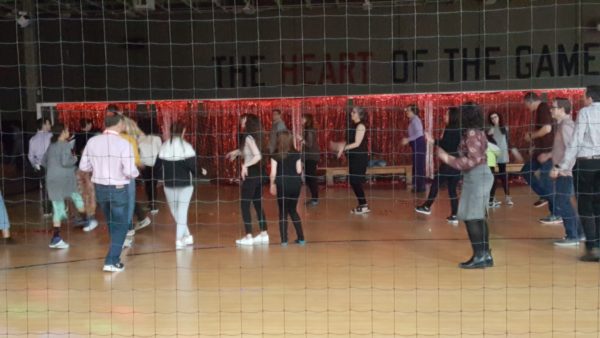 Mazel Tov Noah and thank you parents Mindy and Mark for choosing PRO DJs!


PRO DJs had the opportunity to DJ the "Out of this World Fun-Raiser Dance" to benefit NWDSA's Kindergarten Inclusion Cohort on Saturday, February 29, 2020 at AWPPW Local 5 Union Hall in Camas, Washington.

This event raised money through a number of raffle prizes and featured two local high school students performing karaoke versions of popular songs, along with plenty of dancing.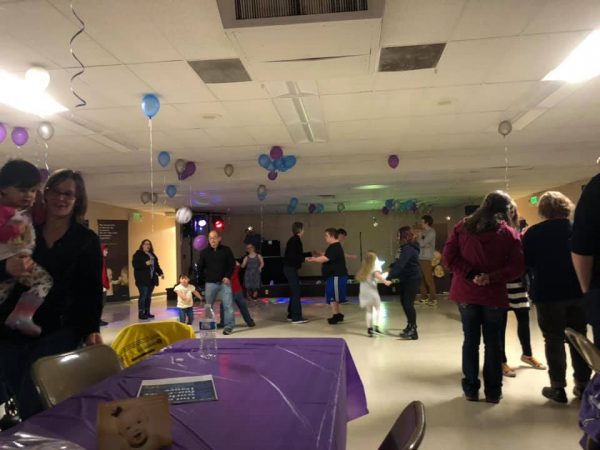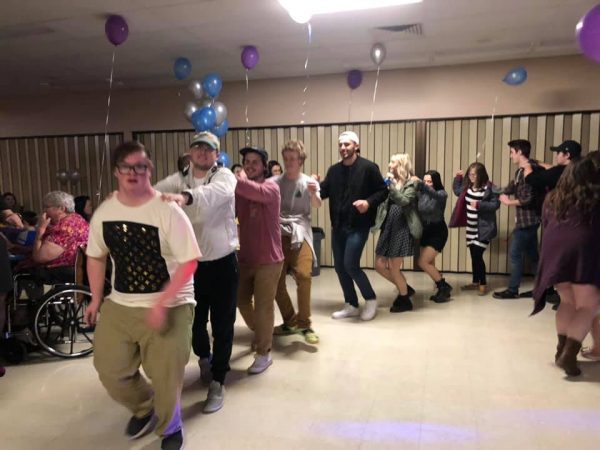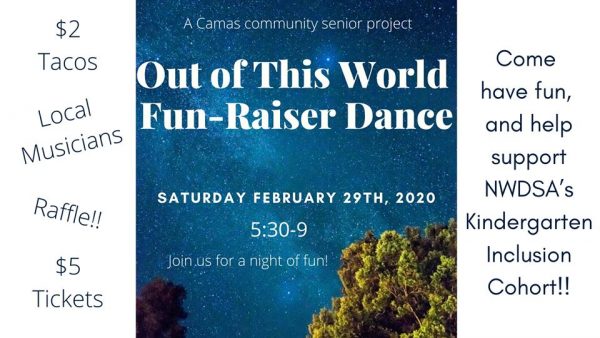 Portland Wedding DJ Rich Ellis had the opportunity to perform at Becca and Jon's wedding and reception on Saturday, February 22, 2020 at The Loft at 8th Avenue in Portland, Oregon. This was my first time at this venue. The ceremony began at 4:30pm in the Annex.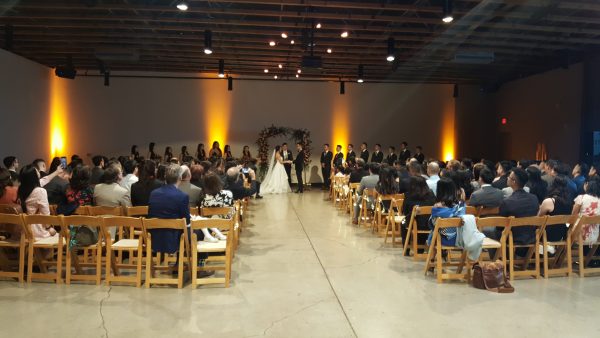 The Loft at 8th Avenue Wedding Ceremony Highlights:
Wedding Party Entrance: Shania Twain – From This Moment On
Bride Entrance: Keith Urban – Parallel Line
Bride/Groom Exit: Gryffin & Slander f/Calle Lehmann – All You Need To Know
Following the ceremony, all 250 guests moved to the Warehouse for cocktails and appetizers so the Annex could be turned for dinner and dancing. This allowed me time to also move my sound system to a more optimal spot. A live cellist provided background music during the cocktail hour.

Guests returned for dinner about an hour later. Once everyone was seated, the grand entrance began and I introduced the parents, wedding party and bride and groom. Background music for dinner was a mix of Tropical House and Chill EDM from artists such as Gryffin, Kygo and Illenium, as requested by the newlyweds.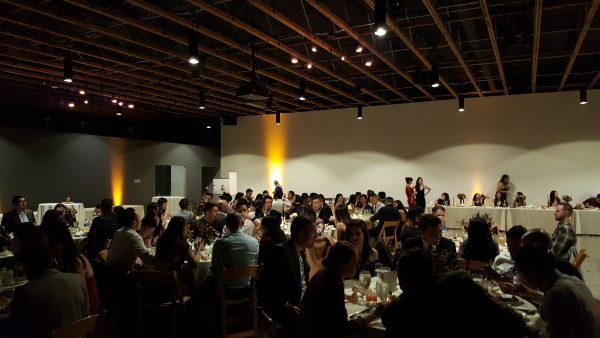 The Loft at 8th Avenue Wedding Reception Highlights:
Grand Entrance: Gryffin & Illenium f/Daya – Feel Good
Cake Cutting: Thomas Rhett – Unforgettable
First Dance: Cinderella – Wendy's Story
Groom and Mother Dance: The Band Perry – Mother Like Mine
Bride and Father Dance: Beatles – Blackbird
Boquet Toss: Shania Twain – Man! I Feel Like A Woman
Last Dance: Aerosmith – I Don't Wanna Miss A Thing
For their first dance, Becca and Jon performed a flawless Viennese Waltz that was fun to watch and well-received.

I opened the dance floor to all guests with a slow dance and that had the desired effect of getting a large majority on their feet. However, that would be the last slow song for the next two hours as this mostly younger group packed the floor to mostly recent hits from the last decade.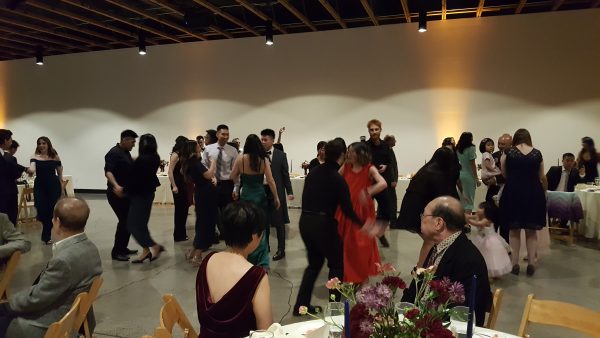 Everyone appeared to have a lot of fun dancing to staples "Uptown Funk" and "Cha Cha Slide," along with requests from the bride and groom for "Party In The USA," "Wobble," "Despacito," "Yeah" and more.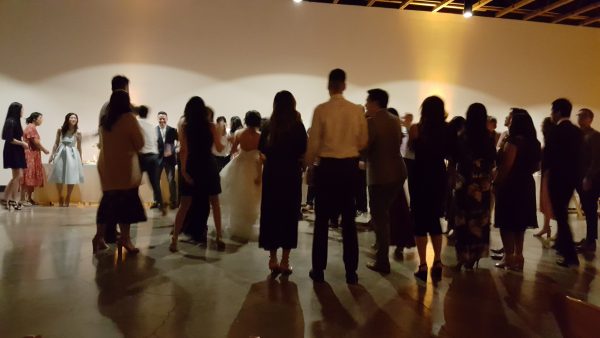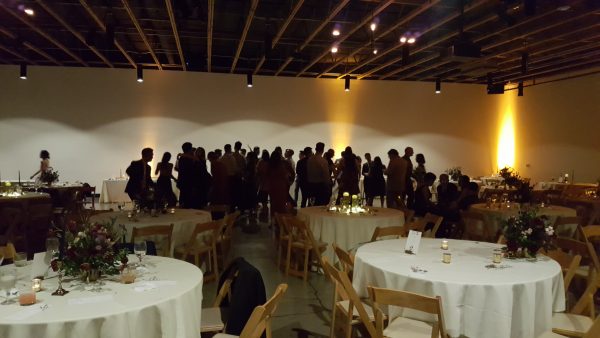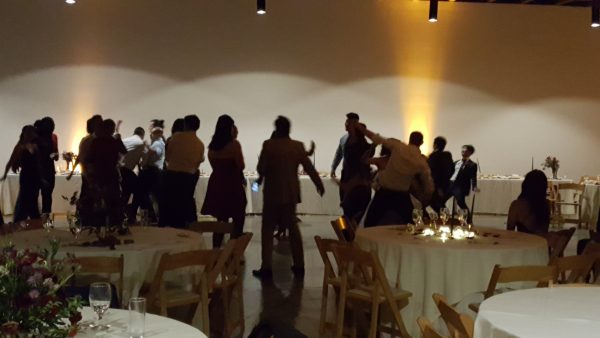 Becca and Jon let me know aftewards they had a great time. The bride said "you killed it" 🙂 Best wishes to you both and thank you for choosing PRO DJs.

Post Event Satisfaction Survey:

Submitted By: Rebecca Chang

"Everything was absolutely amazing. We are so happy with Rich. He was incredibly professional over email, extremely thorough on our call and went above and beyond the day of. The flow of the events all night long was just spot on and he coordinated with all the right people to make sure everything went smoothly. I would hire him again for another event any day!"  
Event Date: Saturday, February 22, 2020
Event Type: Wedding
Event Location: The Loft at 8th Avenue
Event Staff: Rich Ellis
Quality of Customer Service via Telephone: Excellent
Quality of Customer Service via Internet: Excellent
Quality of Customer Service at Event: Excellent
Friendliness of your Entertainer: Excellent
Promptness of your Entertainer: Excellent
Professionalism of your Entertainer: Excellent
Entertainer's Performance: Excellent
Entertainer's Appearance: Excellent
System Appearance: Excellent
Sound Quality: Excellent
Overall Volume Levels: Excellent
Music Selection: Excellent
Incorporation of Your Requests: Excellent
Lighting Effects: Excellent
Equipment Appearance: Excellent
Overall Customer Service: Excellent
Planning Assistance: Excellent
Entertainer's Cooperation with Other Vendors: Excellent
Overall Performance Rating: Excellent
Would you recommend this service to others? Yes

Throwing it way back to 1994. That's me in the background cueing up a song.




In the early days of PRO DJs, the company was known as DeeJay Entertainment.

I began working on-air at Z100/Portland in 1991 and eight years later, merged DeeJay Entertainment with Z100 Instant Parties, which I ran until 2003.

The current version of PRO DJs Portland was formed in 2005.