The day after Thanksgiving, PRO DJs brought the karaoke for Dave's 40th birthday party held at McMenamins Edgefield in Troutdale, Oregon on November 24, 2023.

The birthday boy led the night singing Billy Idol's "Rebel Yell" and he would be back for five more selections, including two duets with his wife. Guests sang everything from Wilson Phillips "Hold On" to Justin Timberlake's "Senorita".

The night ended with everyone joining in for Neil Diamond's "Sweet Caroline".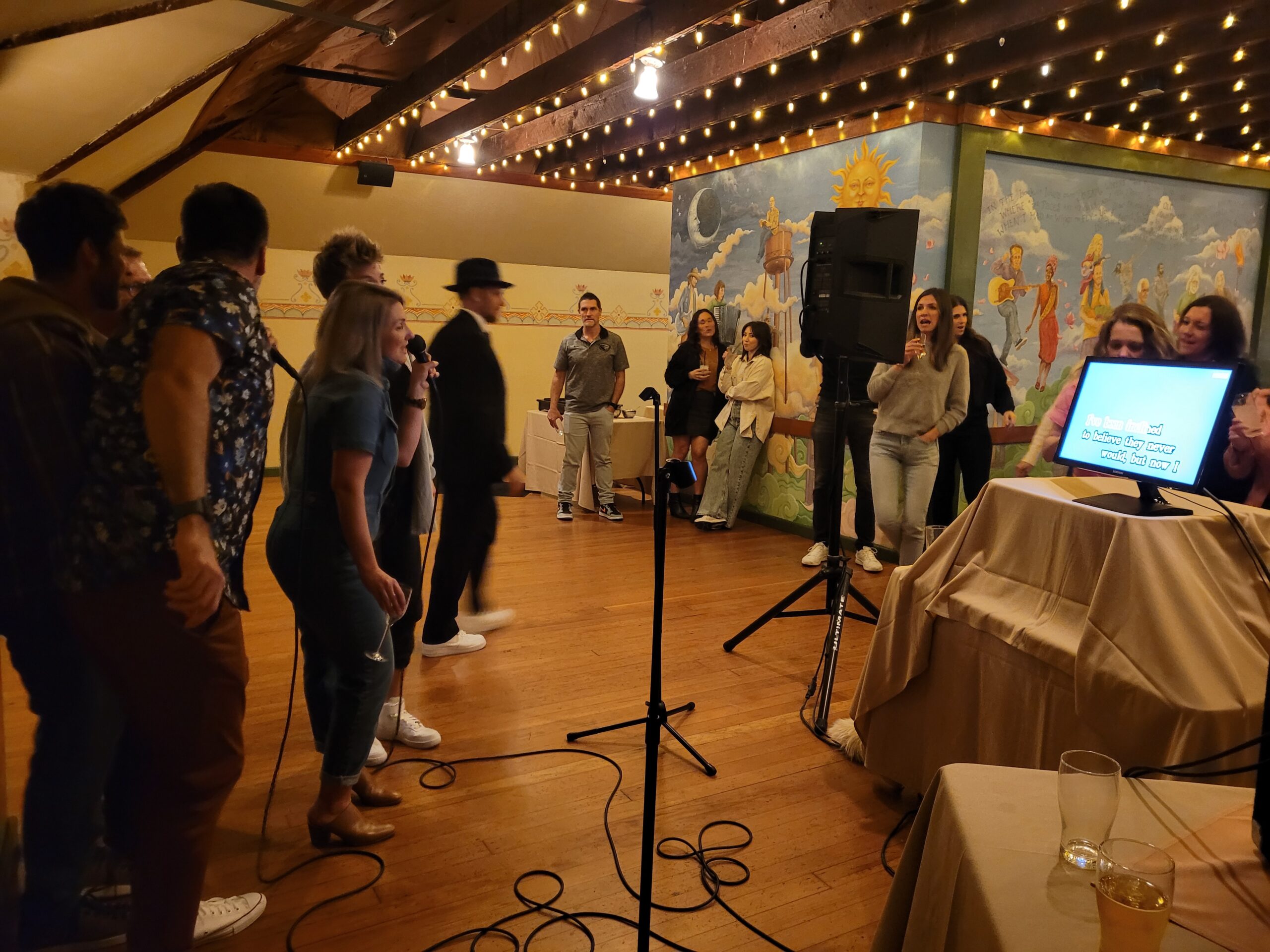 Post Event Satisfaction Survey:

Submitted By: Erin Worth
Event Date: Friday, November 24, 2023
Event Type: Birthday Party (Karaoke)
Event Location: Edgefield
Event Staff: Rich Ellis

Customer Service: Excellent
Event Planning Process: Excellent
Quality of Service: Excellent
Responsiveness: Excellent
Professionalism: Excellent
Appearance: Excellent
Flexibility: Excellent
Value: Excellent

Would you recommend this service to others? Yes