With her friends and family, Shira celebrated her Bat Mitzvah at Mittleman Jewish Community Center in Portland, Oregon on Saturday, November 25, 2023.

Guests entered the ballroom bathed in black light around 6pm as I played a variety of background music selections. With most of the kids there from the start and dinner scheduled for 6:45, we went right to the games that included "Name That Tune" and a Scavenger Hunt.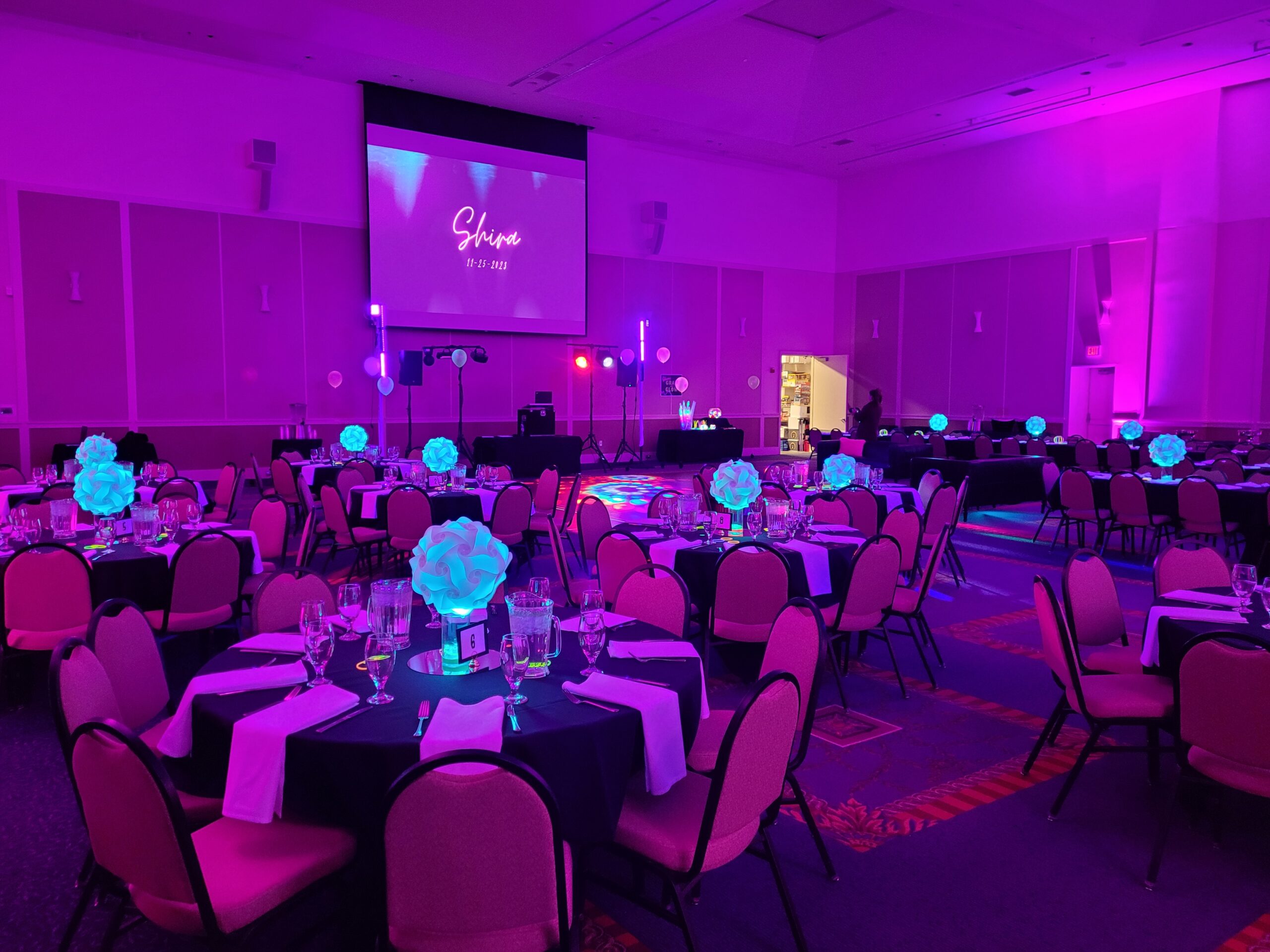 Following dinner was a slideshow and then I invited all guests to the dance floor for the traditional "The Hora" with chair raising of Shira and her siblings.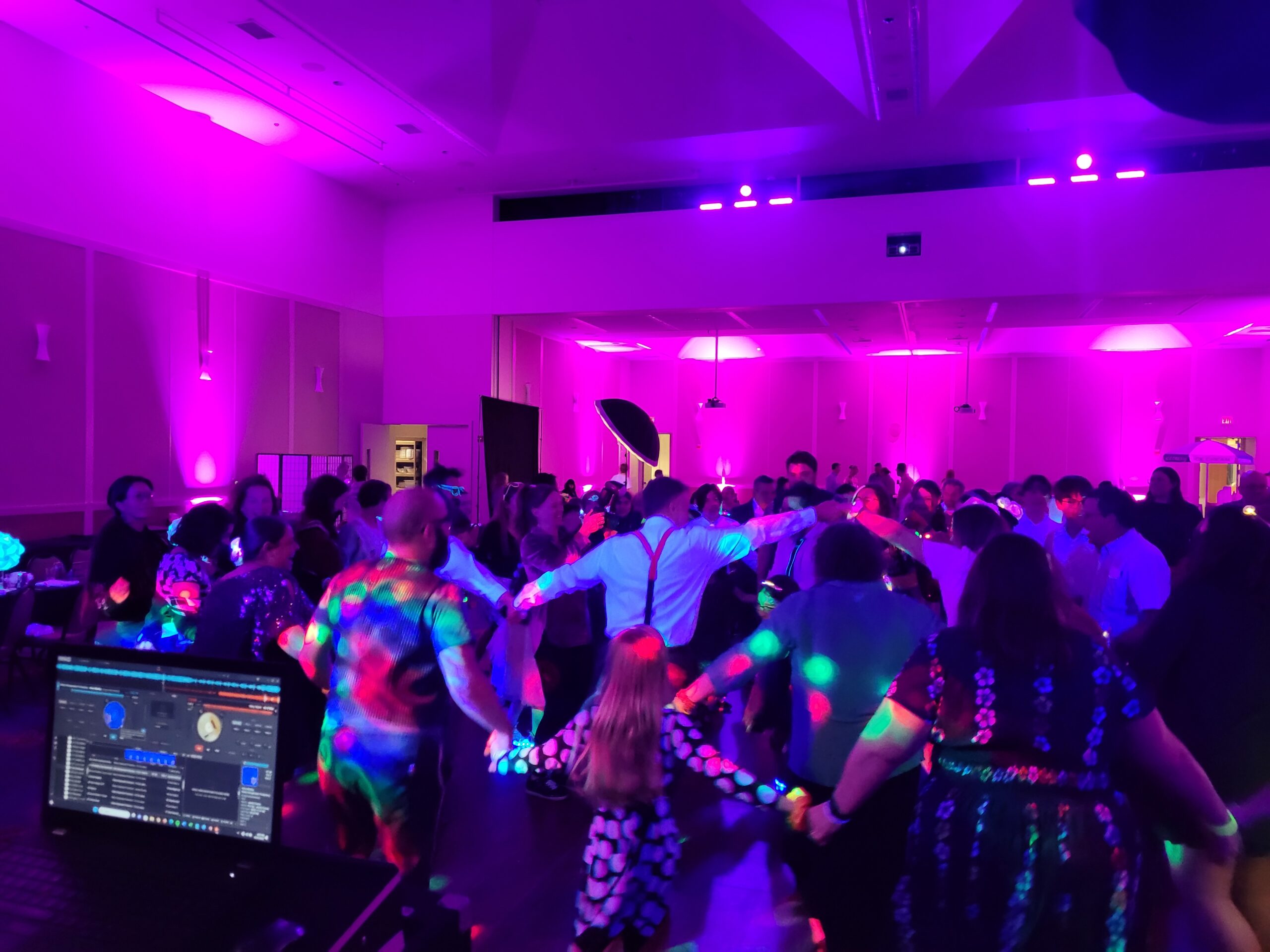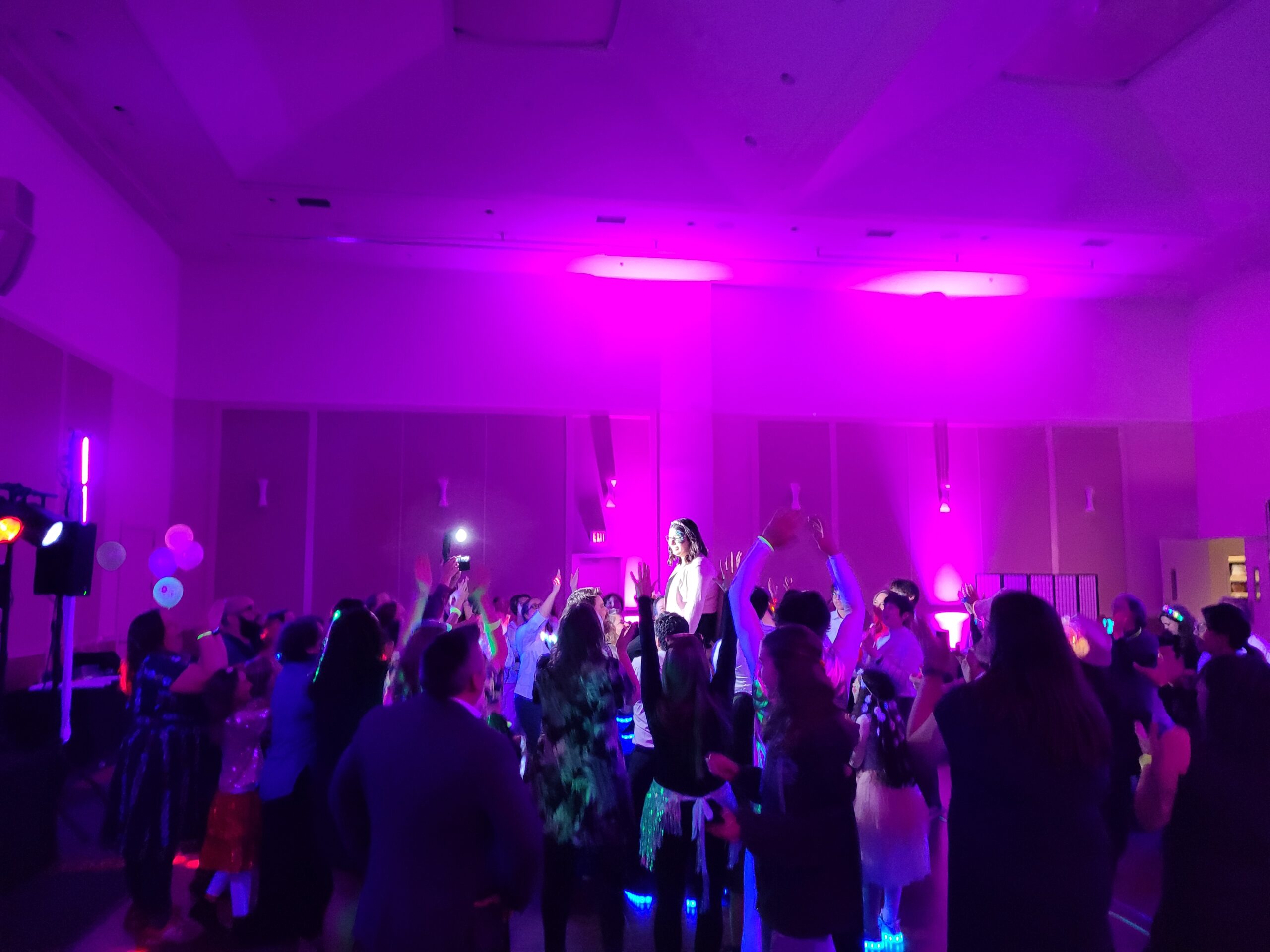 The club atmosphere kept most everyone dancing until the end… From "I Gotta Feeling" and "Uptown Funk" to "Footloose" and "Billie Jean", they seemed to love it all.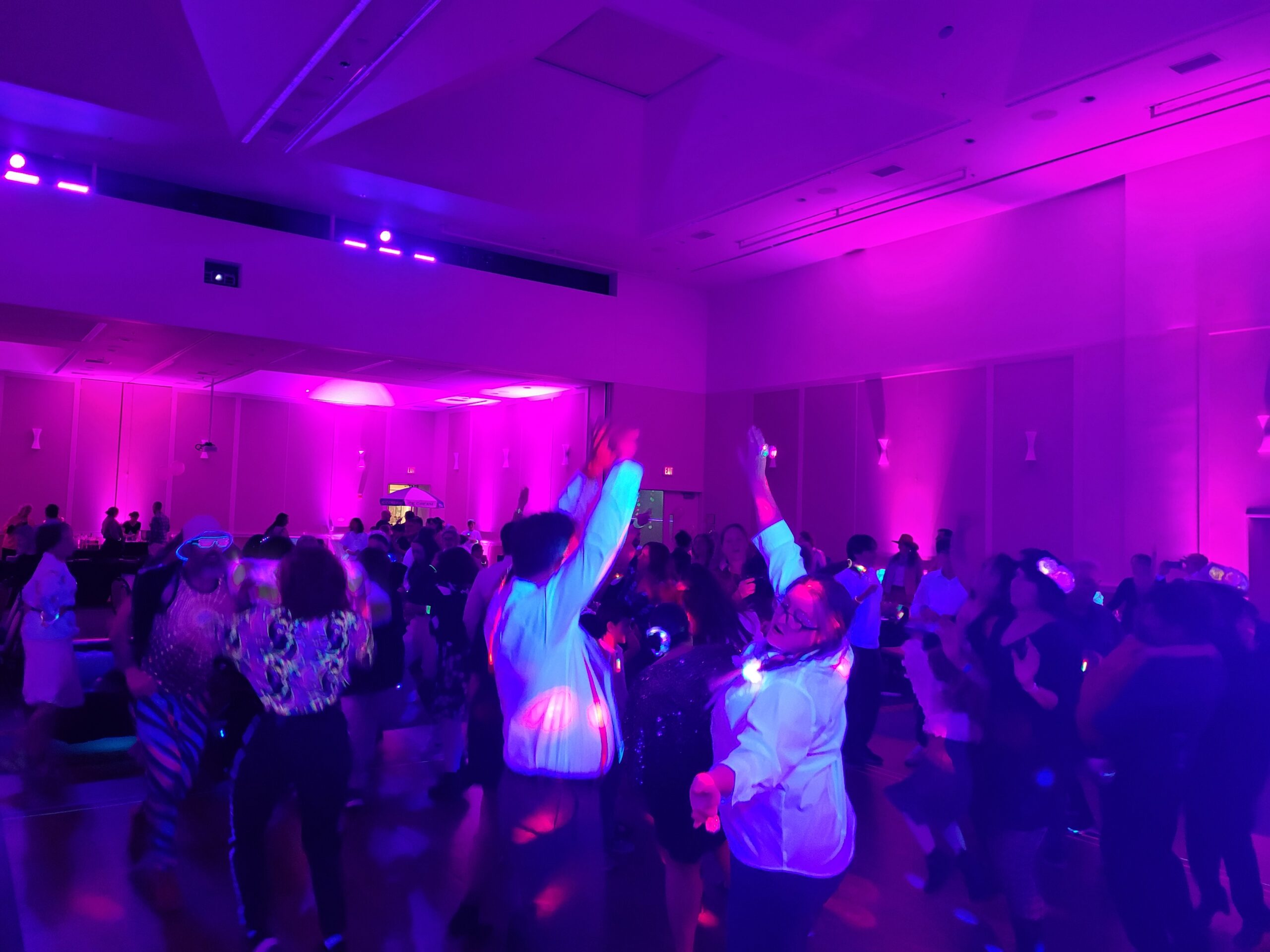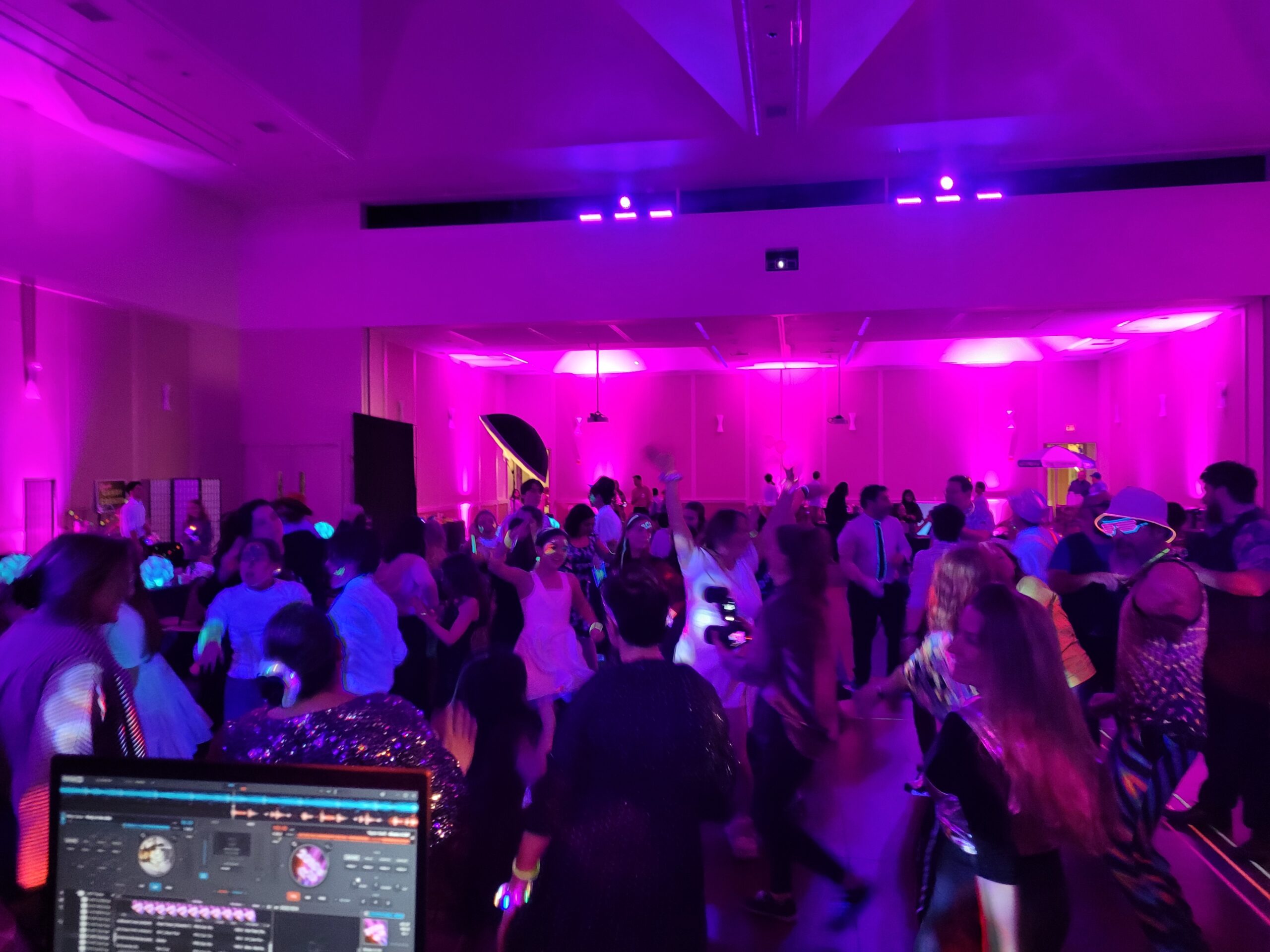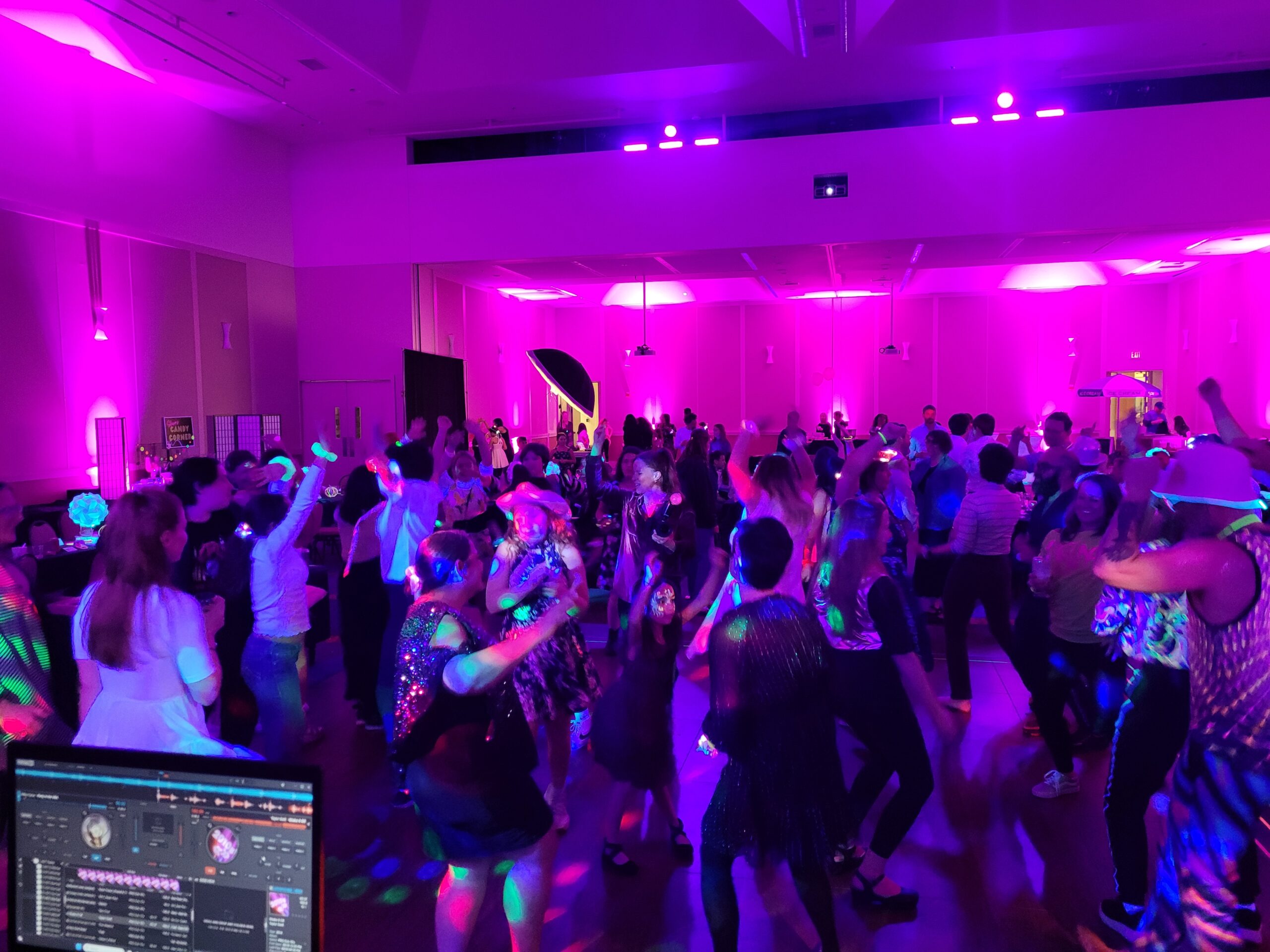 Mazel Tov Shira and thank you parents Leior and Maya for choosing PRO DJs!


The day after Thanksgiving, PRO DJs brought the karaoke for Dave's 40th birthday party held at McMenamins Edgefield in Troutdale, Oregon on November 24, 2023.

The birthday boy led the night singing Billy Idol's "Rebel Yell" and he would be back for five more selections, including two duets with his wife. Guests sang everything from Wilson Phillips "Hold On" to Justin Timberlake's "Senorita".

The night ended with everyone joining in for Neil Diamond's "Sweet Caroline".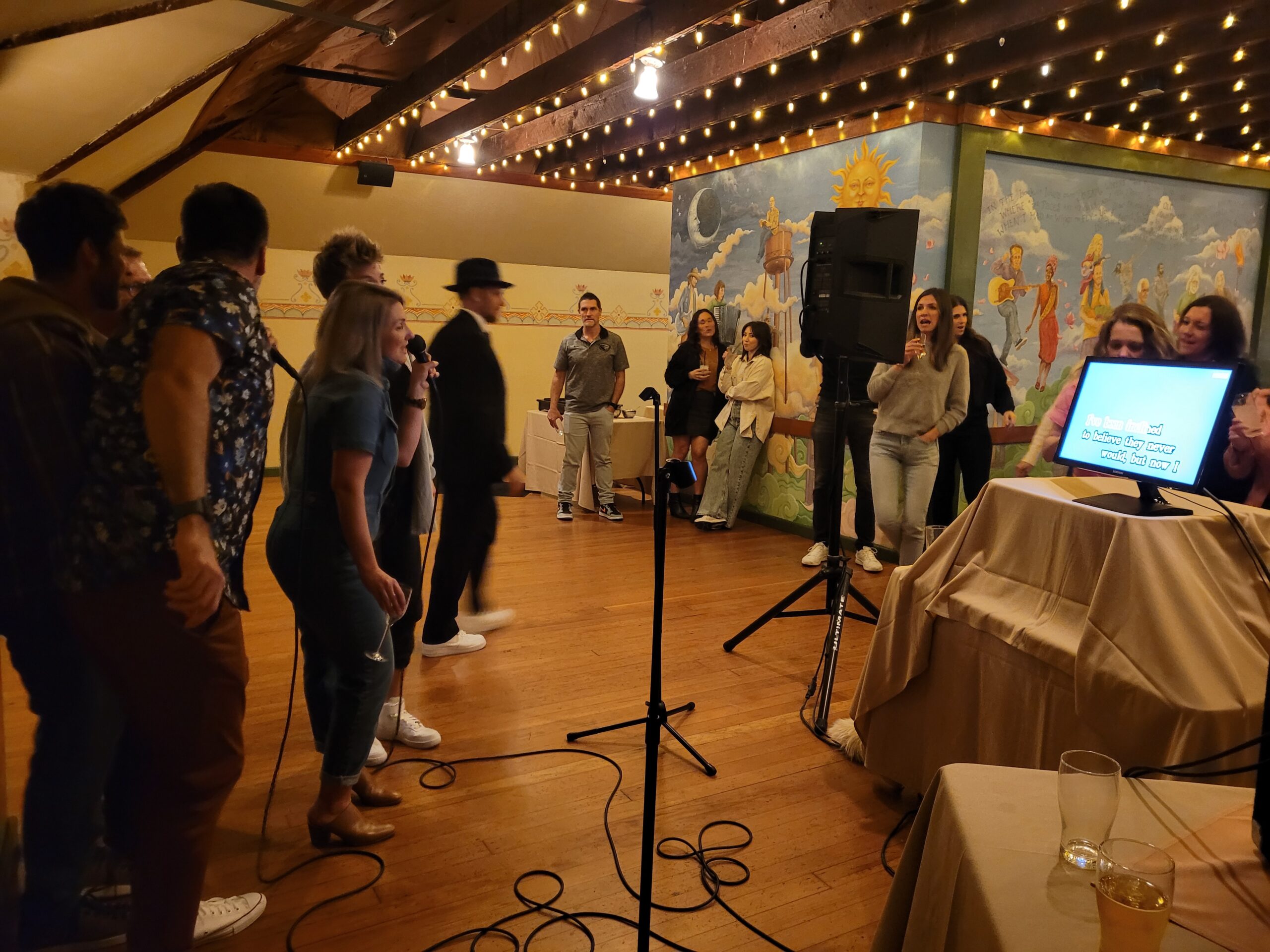 Post Event Satisfaction Survey:

Submitted By: Erin Worth
Event Date: Friday, November 24, 2023
Event Type: Birthday Party (Karaoke)
Event Location: Edgefield
Event Staff: Rich Ellis

Customer Service: Excellent
Event Planning Process: Excellent
Quality of Service: Excellent
Responsiveness: Excellent
Professionalism: Excellent
Appearance: Excellent
Flexibility: Excellent
Value: Excellent

Would you recommend this service to others? Yes

PRO DJs once again had the opportunity to play music at Oregon Zoo BrewLights on Friday, November 17th and Saturday, November 18th.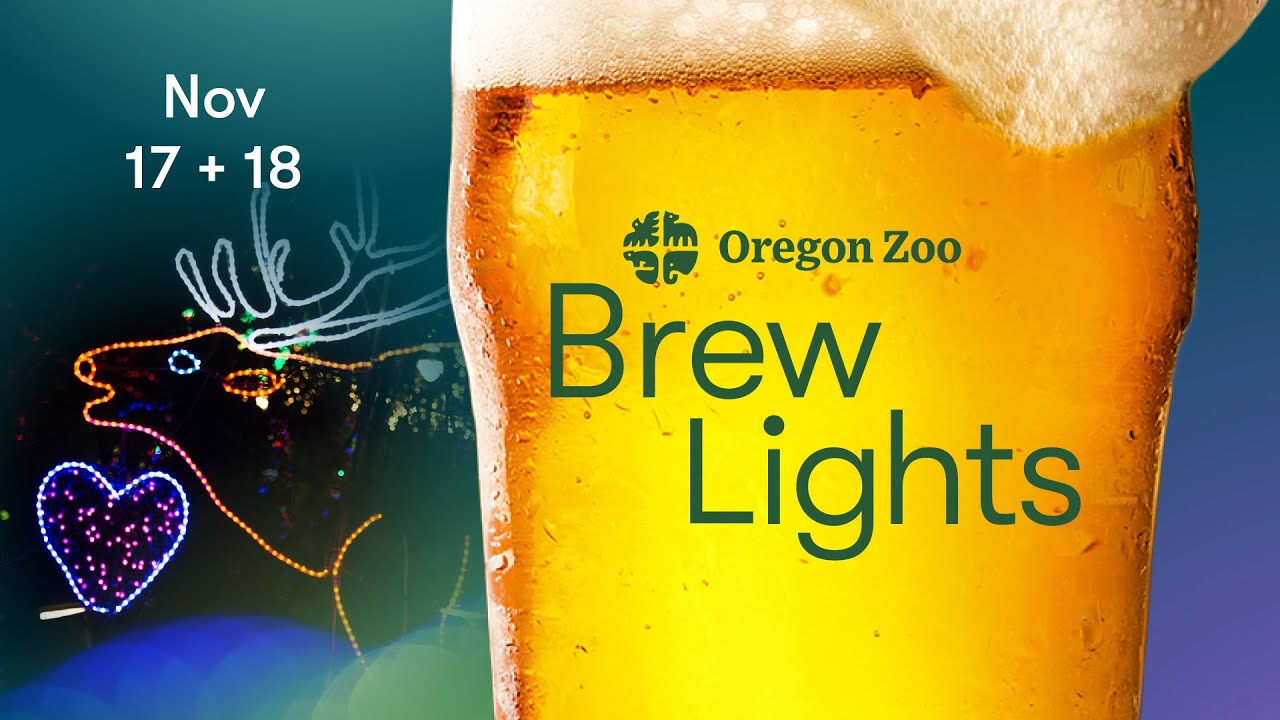 DJ Steve Marker was setup near Elephant Plaza at the far end of the zoo and had 'em dancing until 9:30pm, while DJ Rich Ellis worked the entry way that saw a number of people dancing in the entry plaza until 10pm, especially in the final hour.

It was cold both nights, but it stayed dry on Friday.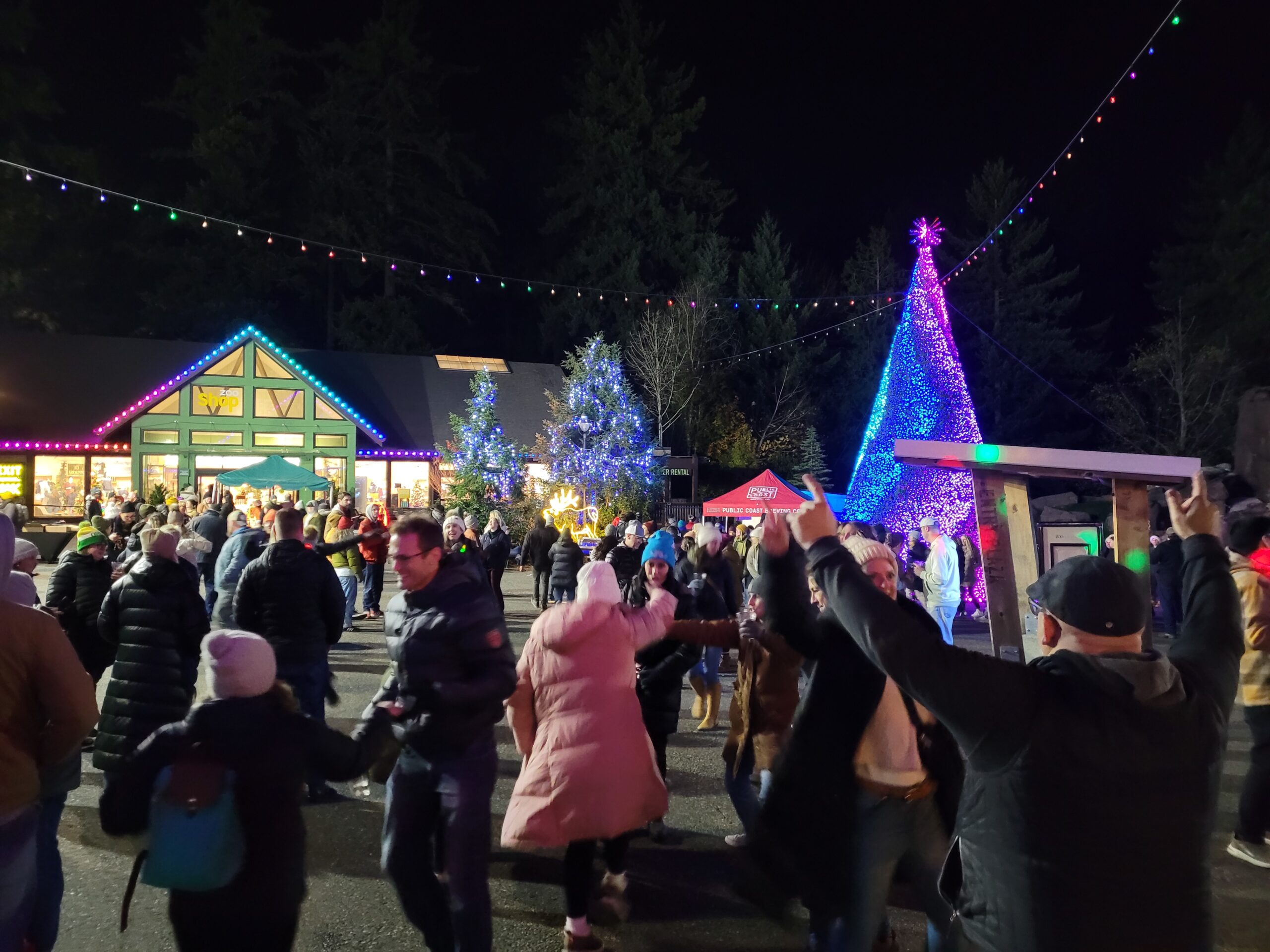 Even with the rain Saturday night, hearts were warm on the dance floor.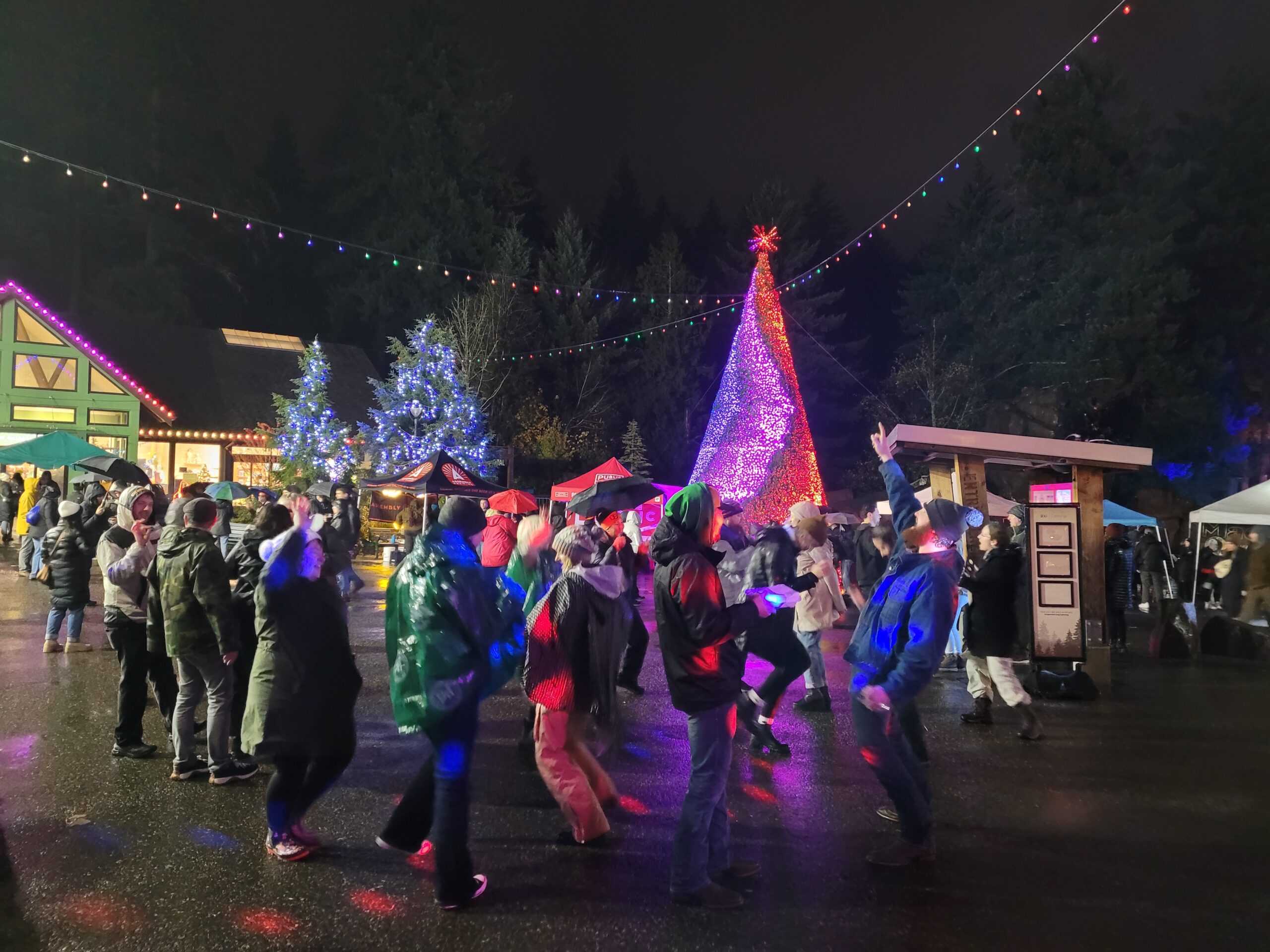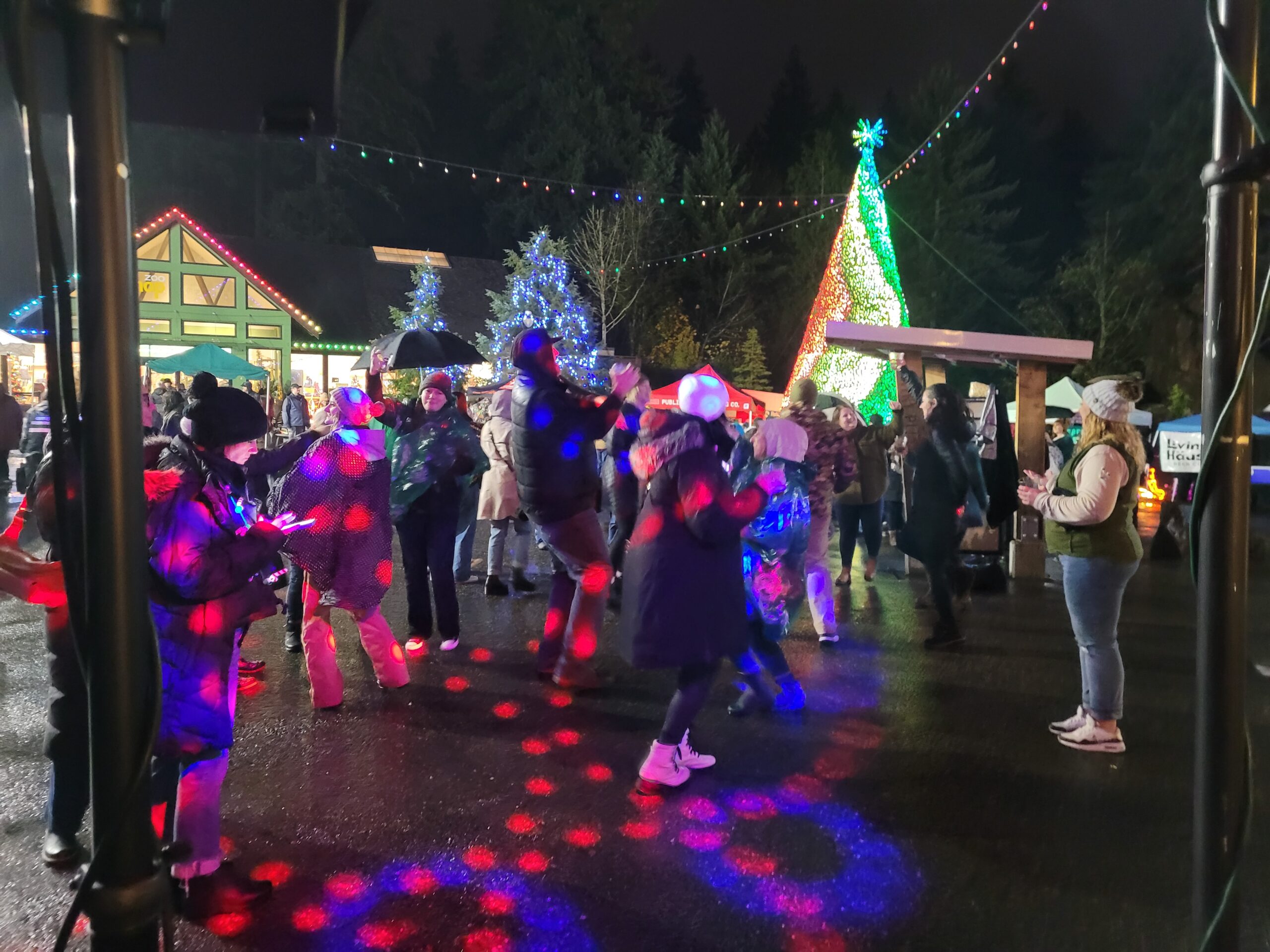 As I was setting up a small sound system on the Promenade overlooking the Willamette River at The Foundry at Oswego Pointe about an hour before Jennie and Brandon's wedding ceremony on Friday, October 13, 2023, it was cloudy but comfortable outside, really nice, but that changed about 15 minutes before and good thing there were plenty of umbrella's for the guests.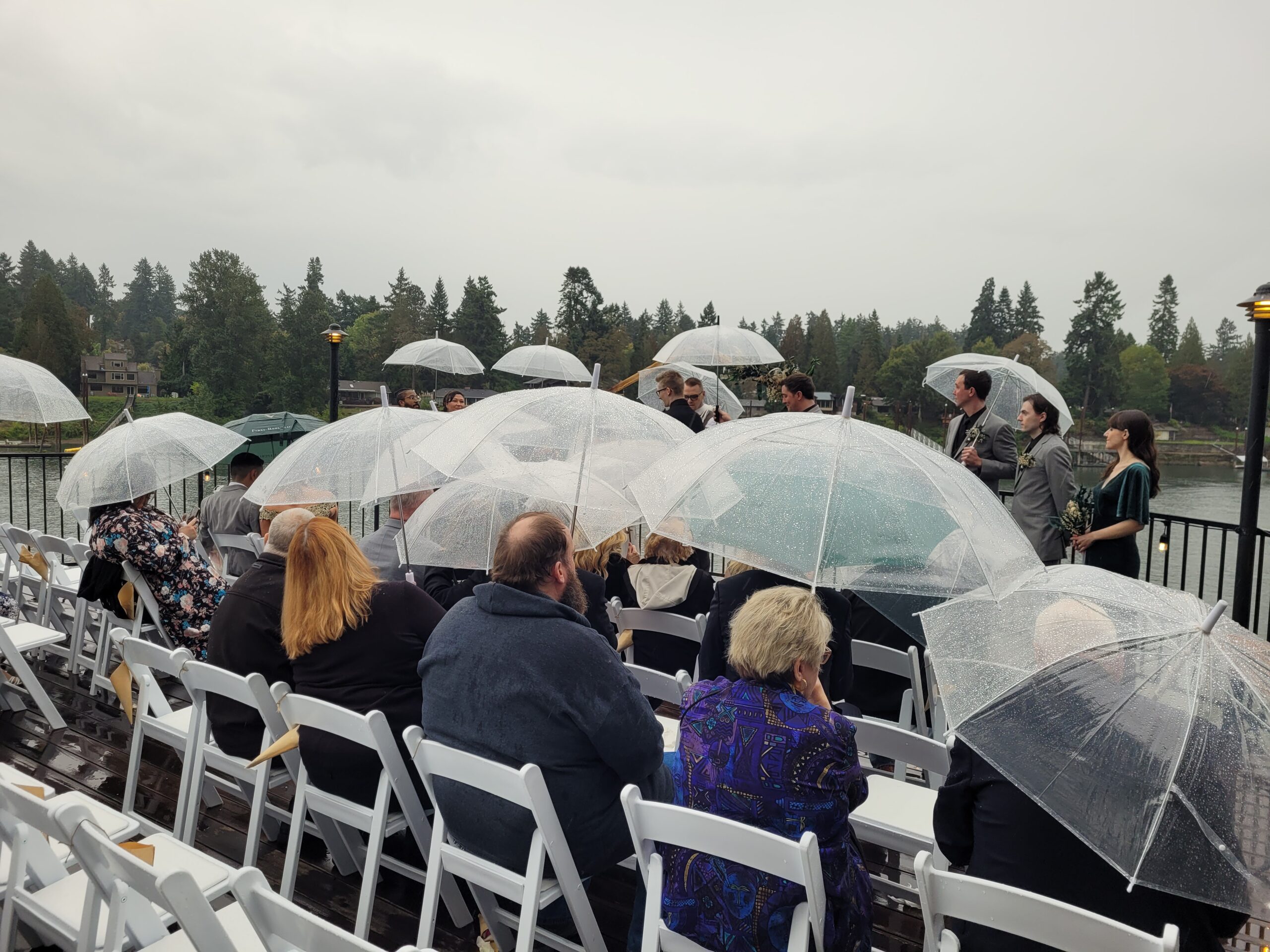 The Foundry at Oswego Pointe Wedding Ceremony Highlights:
Wedding Party & Bride Entrance: TTNG – Elk
Bride/Groom Exit: Panic! At The Disco – High Hopes
For the reception, guests gathered for cocktails and dinner inside the Great Hall. The venue has a built-in sound system with speakers directly over the dance floor in the center. With guest tables directly in front of my speakers, I did connect my sound system to the house system for background music and dancing, but used my complete sound system for the karaoke that followed.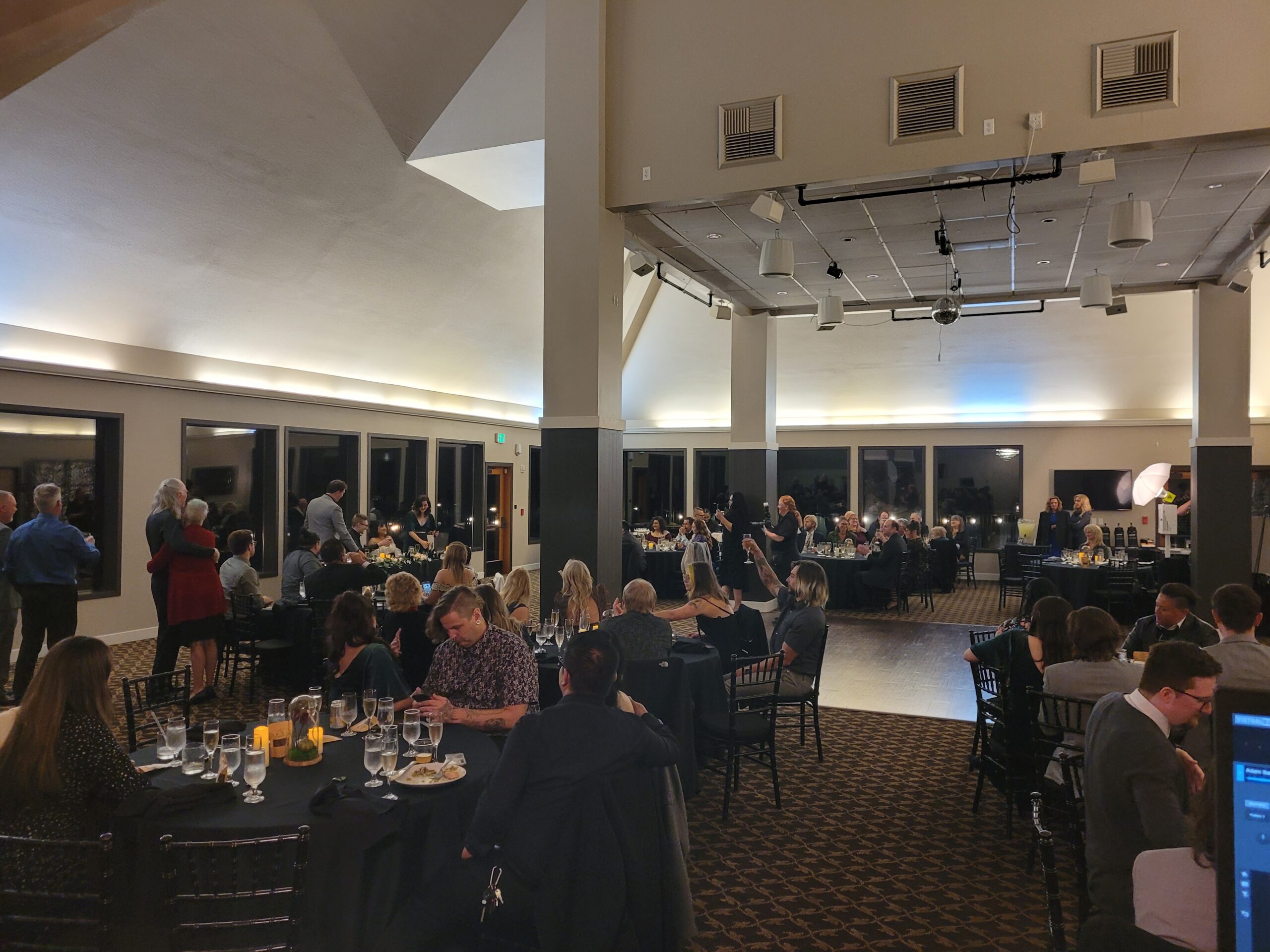 The Foundry at Oswego Pointe Wedding Reception Highlights:
Grand Entrance: Selena – Bidi Bidi Bom Bom
Cake Cutting: Adam Sandler – Grow Old With You
First Dance: Ritchie Valens – We Belong Together
It was around 7:30pm when the dancing began, so there was some ebb and flow the first 30 minutes or so, but eventually the dance floor began to define a little more and filled for the fun fast songs that included classic hits along with more recent songs, plus Jennie's requests for Elvis Crespo's "Suavemente", Marc Anthony, Lizzo and more.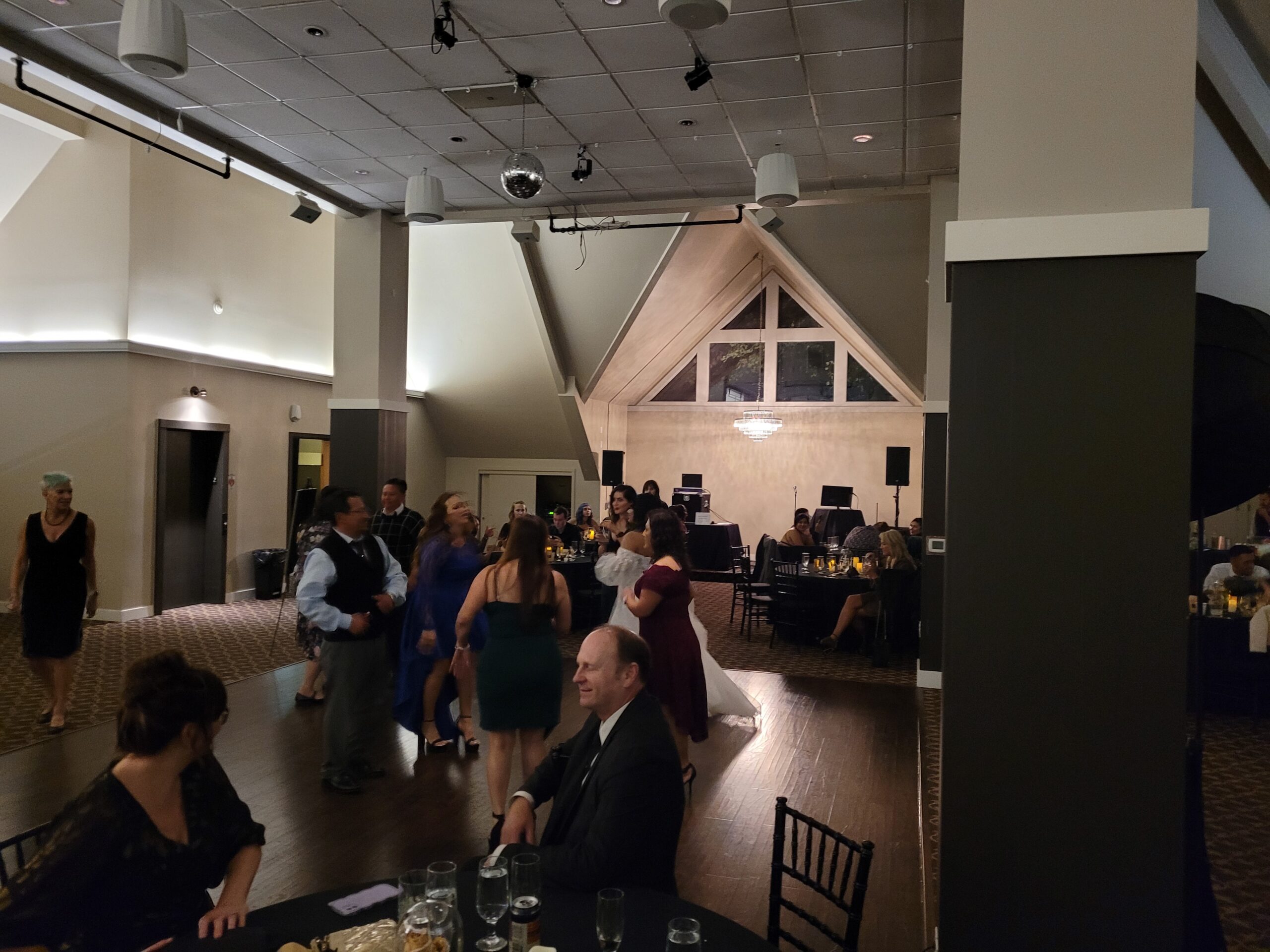 At 9pm we switched to karaoke and the bride singing Paramore's "Still Into You" for her new husband. The maid of honor went next and many other guests followed, bringing an energy that made that part of the night feel like an after party. The groom joined for the last song… Blink 182's "I Miss You".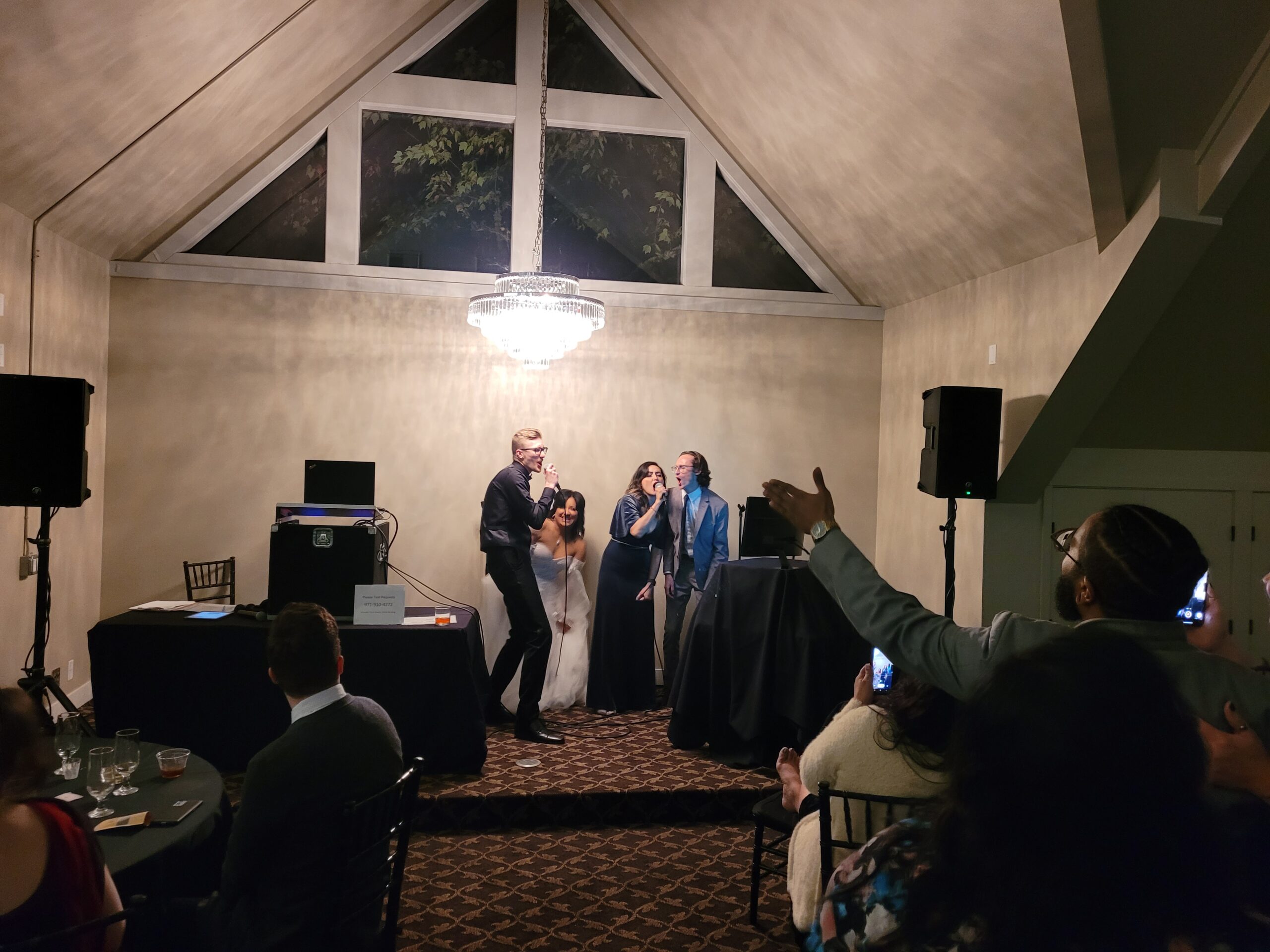 Congratulations Jennie and Brandon and thank you for choosing PRO DJs.


After a week of rain, it was an absolutely perfect early Fall day for Makenna and Kadin's wedding and reception on Saturday, September 30, 2023 in West Linn, Oregon.

The ceremony was held outside a Queen Anne Victorian home under a tall tree that provided shade for most everyone. I setup a second sound system to provide music and microphone for the officiant, as well as music during dinner at this same area of the property.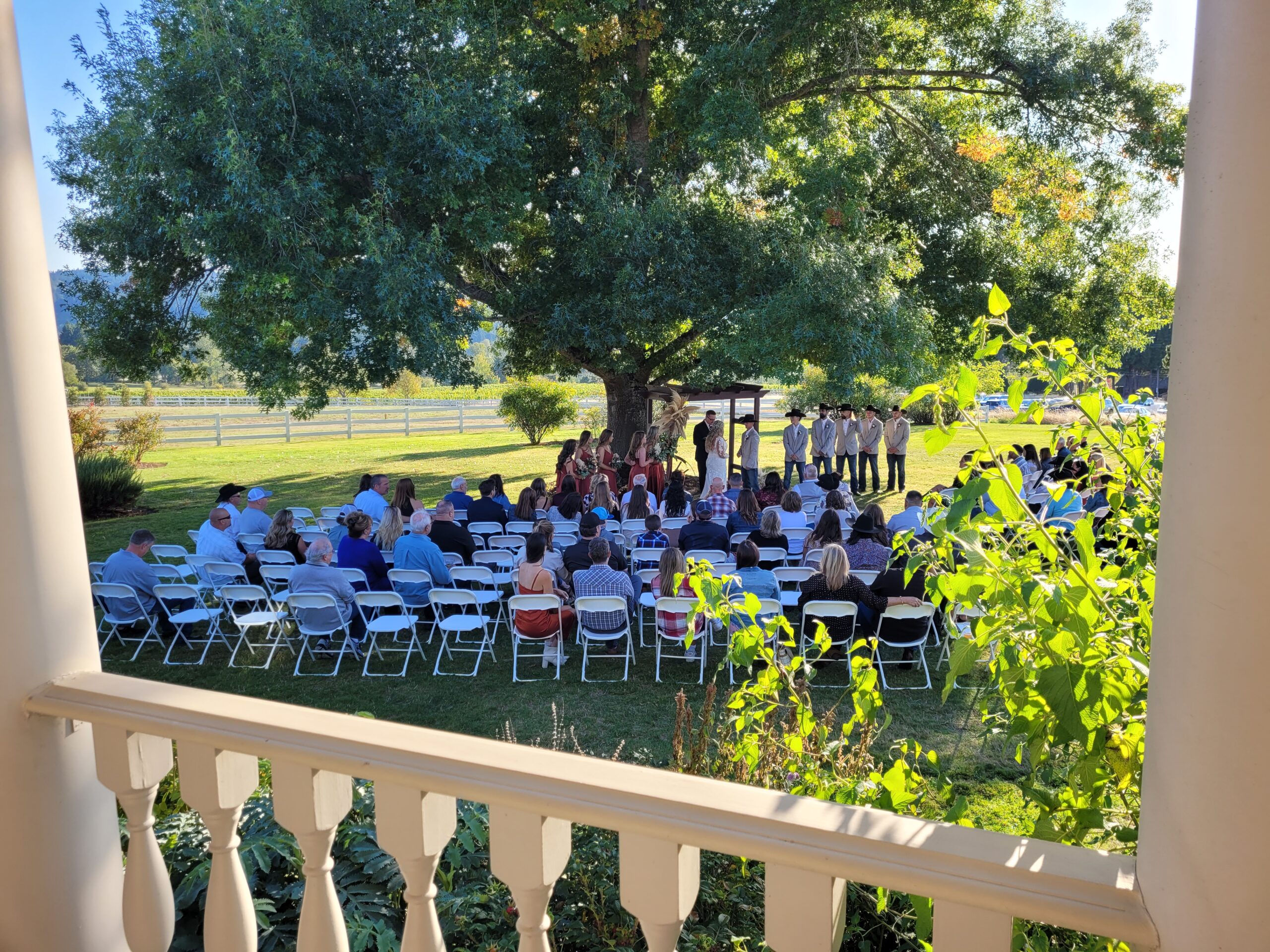 West Linn Oregon Wedding Ceremony Highlights:
Wedding Party Entrance: Ain't Nothin' to It – Cody Johnson
Bride Entrance: Hey Pretty Girl – Kip Moore
Bride/Groom Exit: All your'n – Tyler Childers
Following dinner and the toast, guests were asked to walk to the barn for the cake cutting and bride and groom's first dance.

West Linn Oregon Reception Highlights:
Grand Entrance: She's All Mine – Cody Jinks
Cake Cutting: Honey Bee – Blake Shelton
First Dance: Promise To Love Her – Blane Howard
Bride and Father Dance: There Goes My Life – Kenny Chesney
Groom and Mother Dance: A Mother's Song – T. Carter
Money Dance: Friends In Low Places – Garth Brooks
Bouquet Toss: Man! I Feel Like A Woman – Shania Twain
The newlyweds requested mostly Country music for the dance floor and guests had a great time dancing to favorites from "Chatahoochie" and "Boot Scootin' Boogie" to "Cupid Shuffle" and "Dancing In The Country".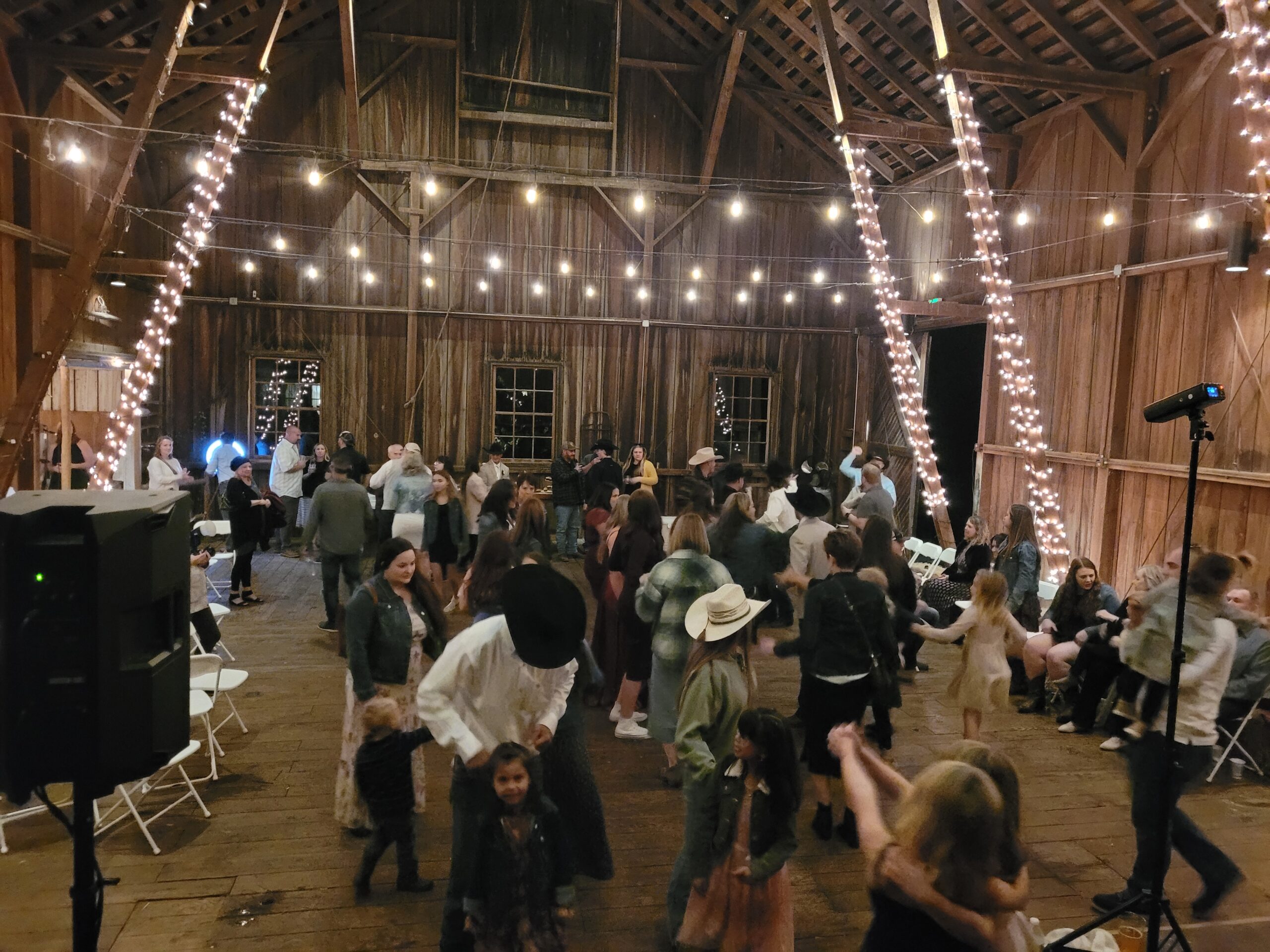 Congratulations Makenna and Kadin and thank you for choosing PRO DJs.