Gearhart Wedding McMenamins Sand Trap

Jeanell and Rob's Gearhart wedding was held on Sunday, June 18, 2023 at McMenamins Sand Trap in Gearhart on the Oregon Coast.

The ceremony was planned for outside just off the Livingstone Room patio overlooking the golf course, but Mother Nature had other plans, so a tent was setup just off the patio, but still connected to the building.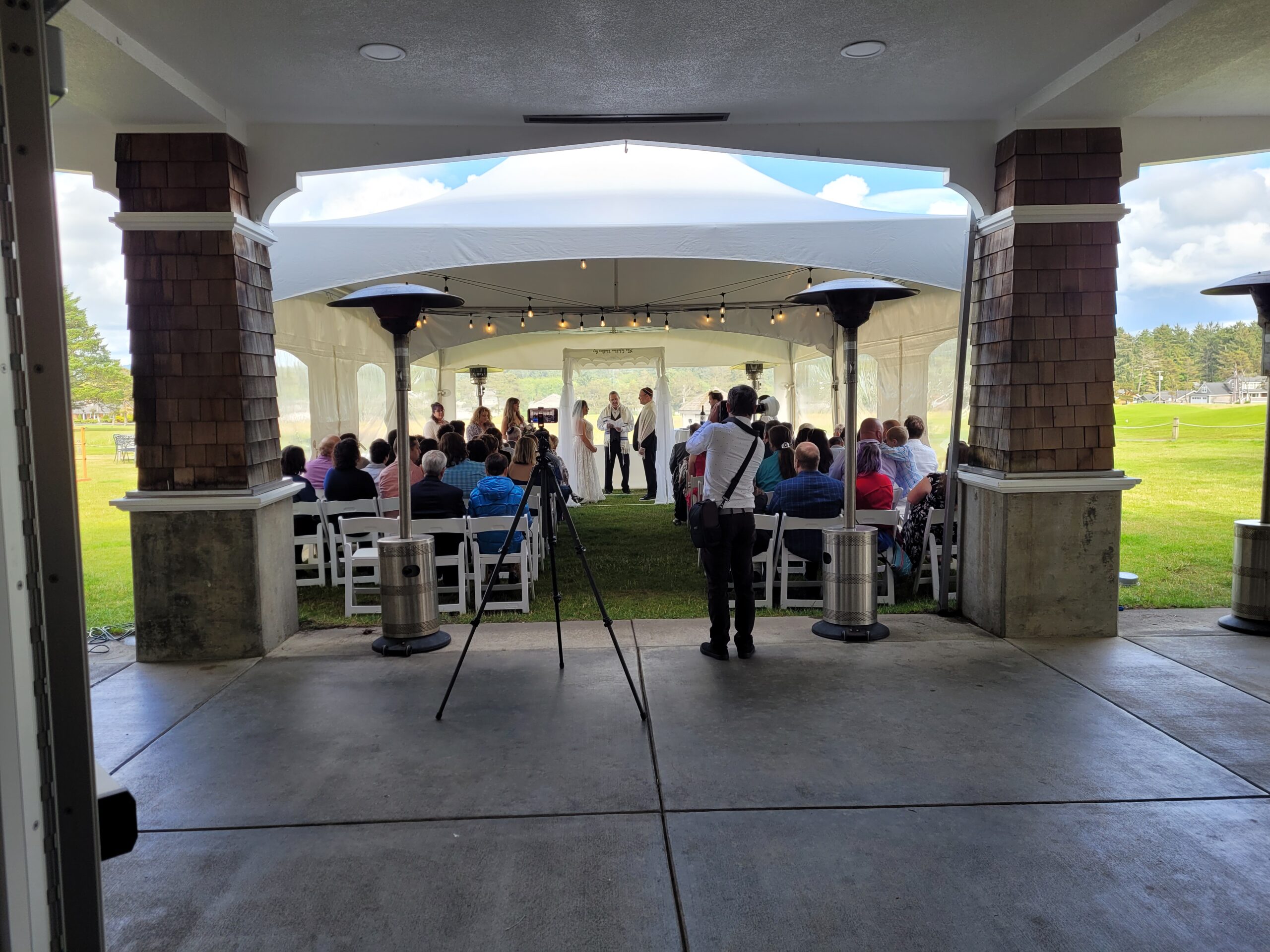 Gearhart Wedding Ceremony Highlights:
Wedding Party & Bride Entrance: Jerry Garcia Band – Shining Star [Live]
Bride/Groom Exit: Grateful Dead – They Love Each Other
It was a little cool outside and most guests opted to be inside Livingstone Room for most of the reception. Background music was a variety of genres and artists including modern selections from Jack Johnson and Jason Mraz, along with some Country and reggae favorites from Bob Marley as requested by the bride and groom.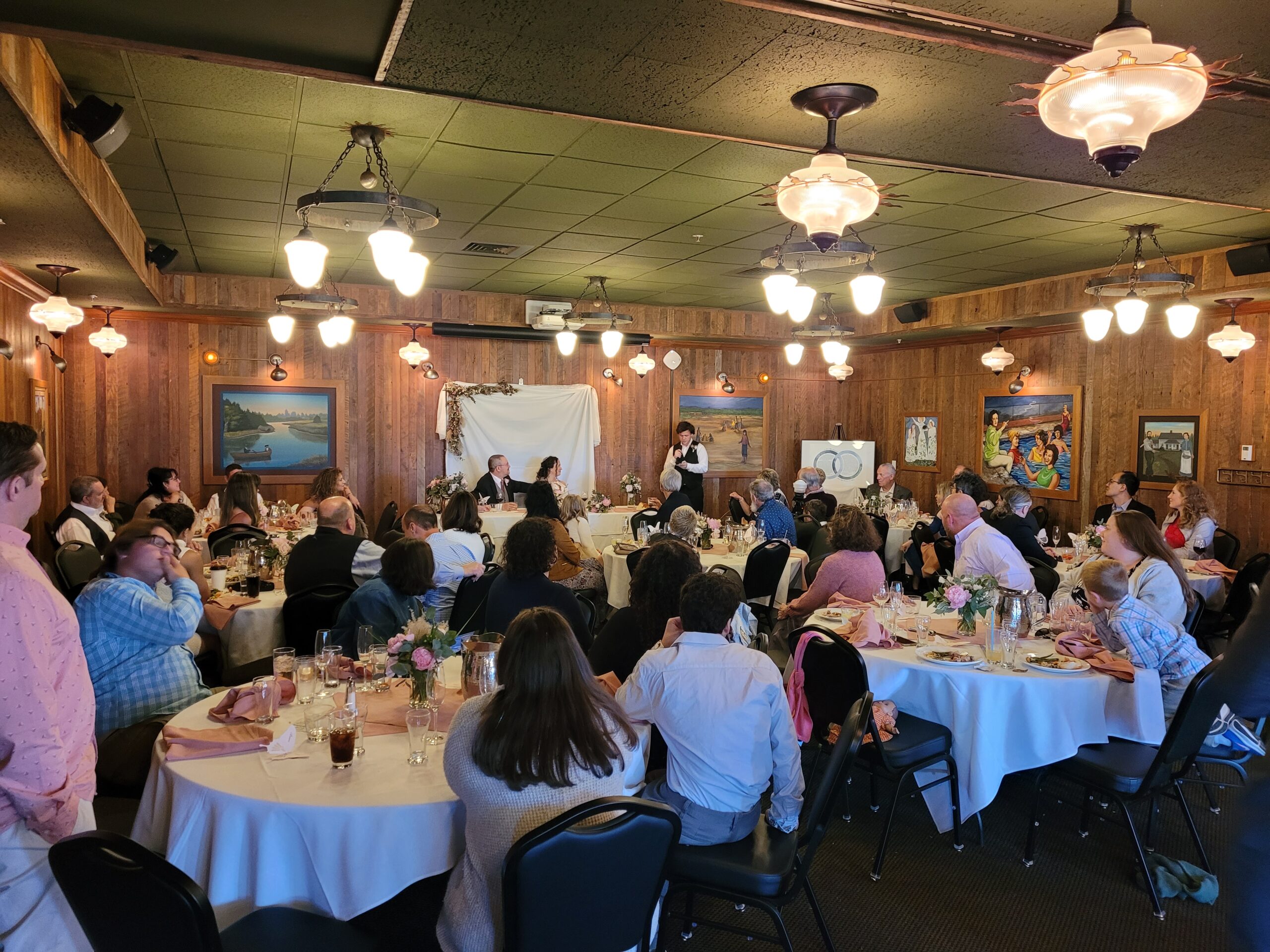 Gearhart Wedding Reception Highlights:
Grand Entrance: Barry Louis Polisar – All I Want Is You
Cake Cutting: James Taylor – How Sweet It Is (To Be Loved By You)
First Dance: Xavier Rudd – We Deserve To Dream
The dance floor opened to everyone around 7:45pm and after the opening slow number, the 67 guests didn't waste any time getting down to classic hits like "September" and "Stayin' Alive" plus the newlyweds favorites for disco from Kool & The Gang, Chic and more.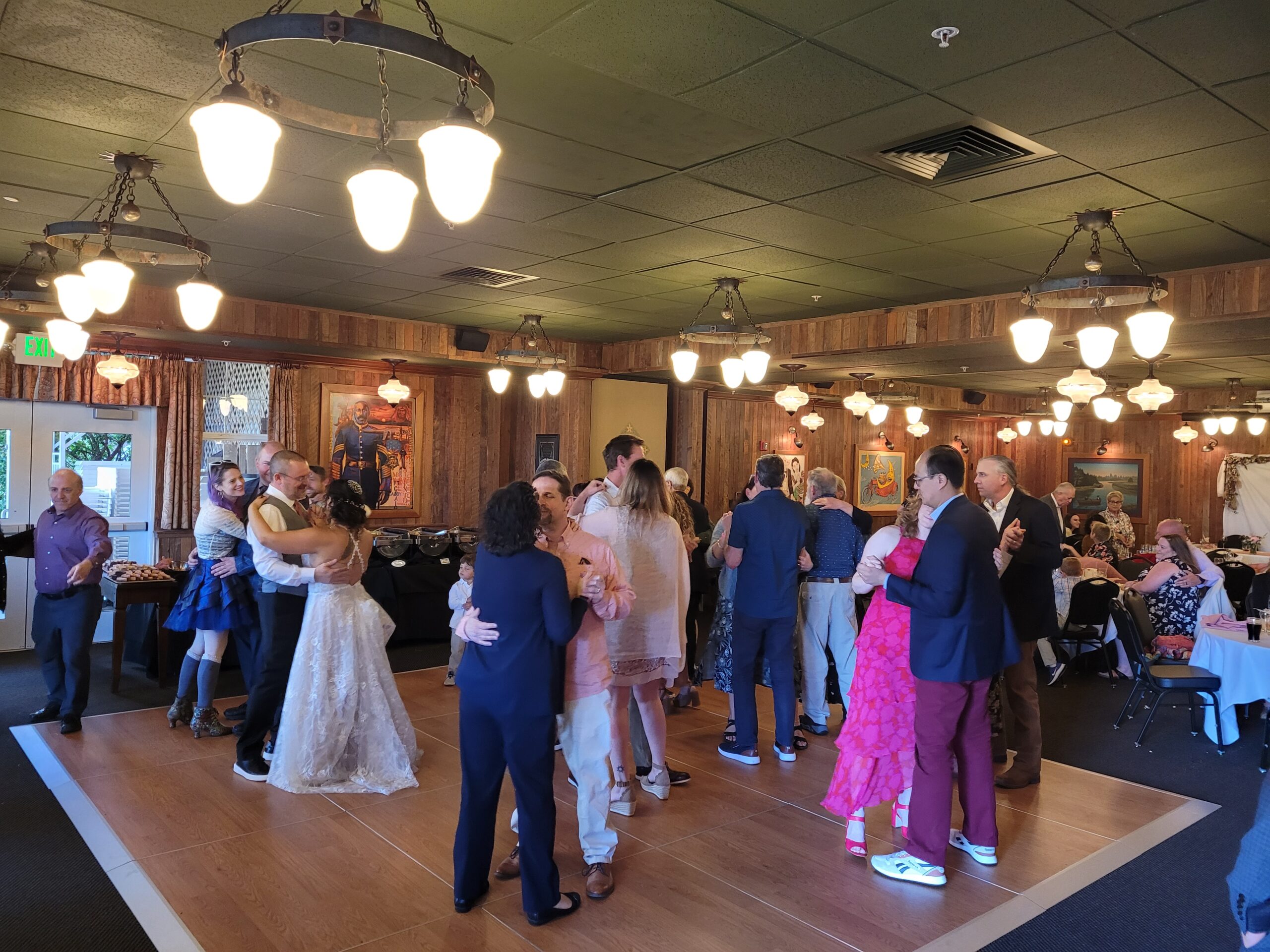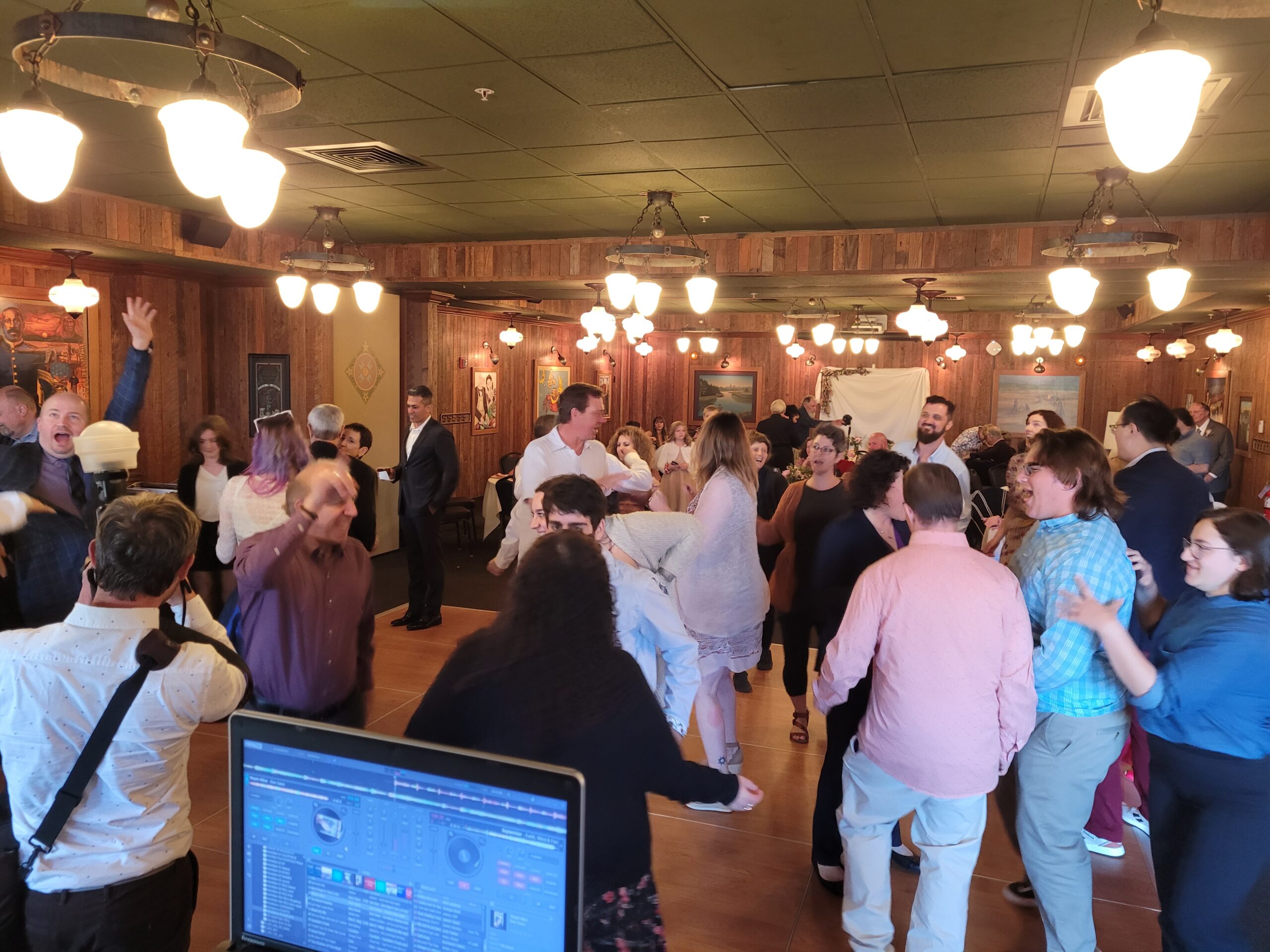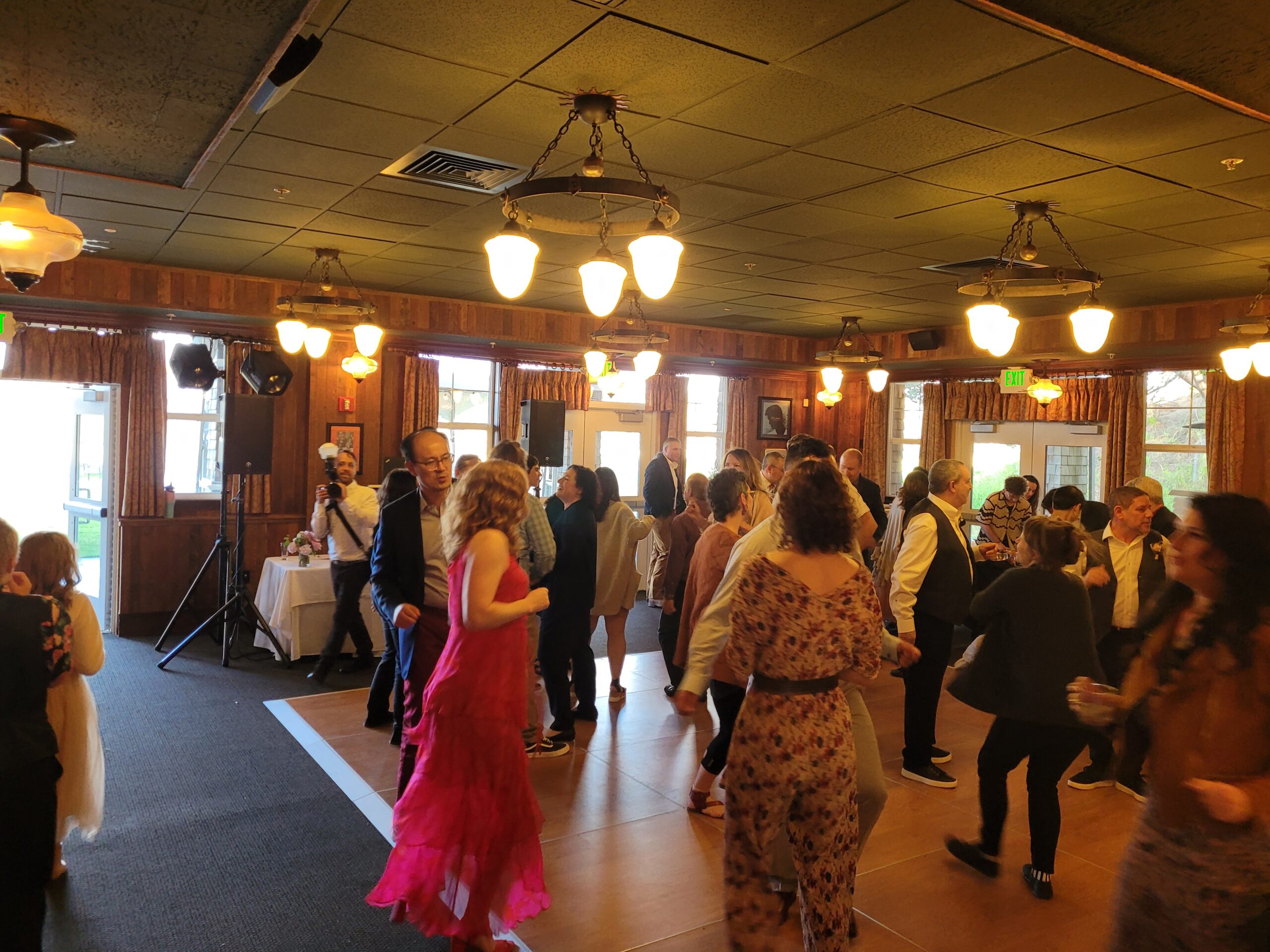 The energy was pretty high already, but "The Hora" took it to another level.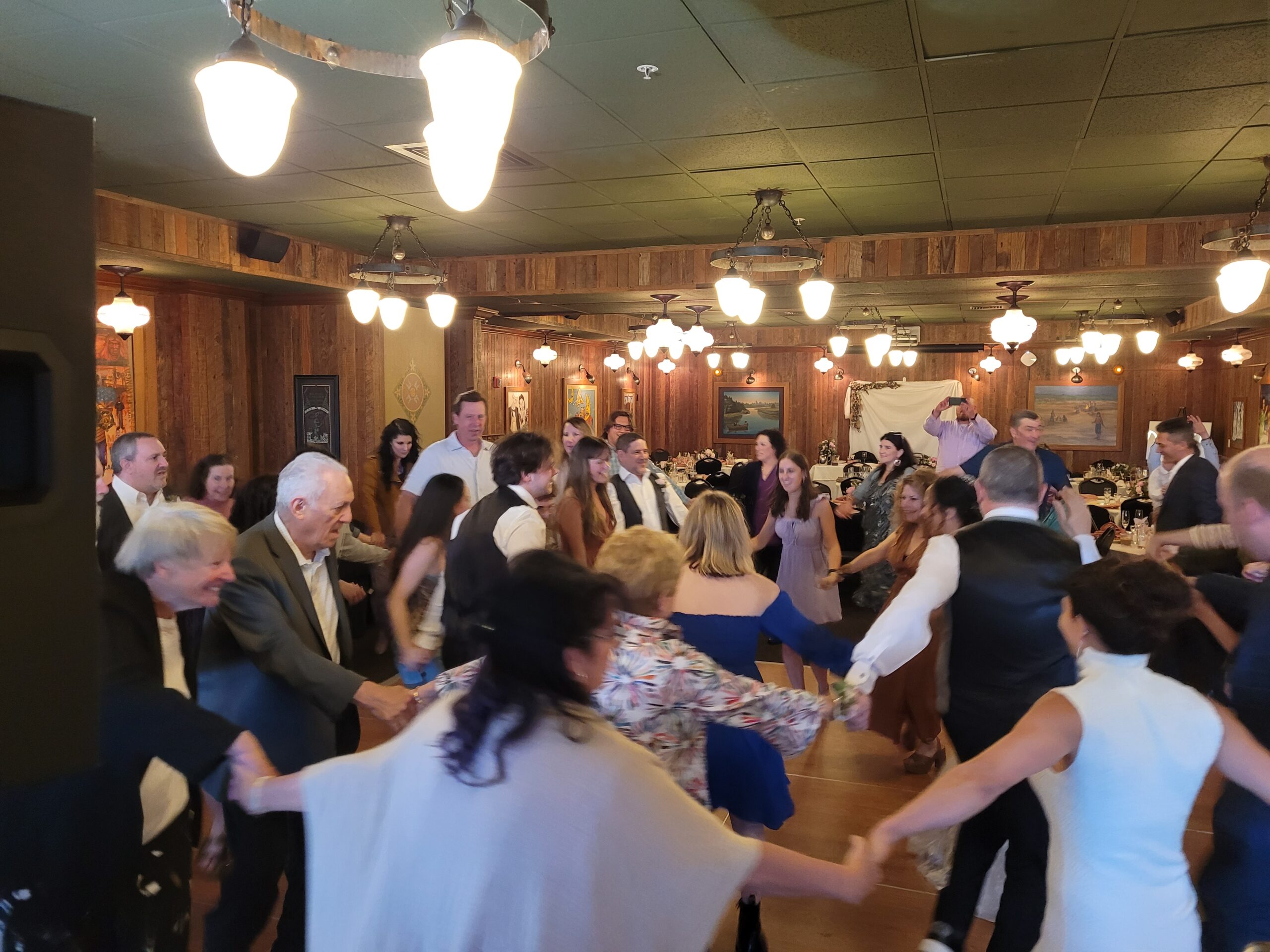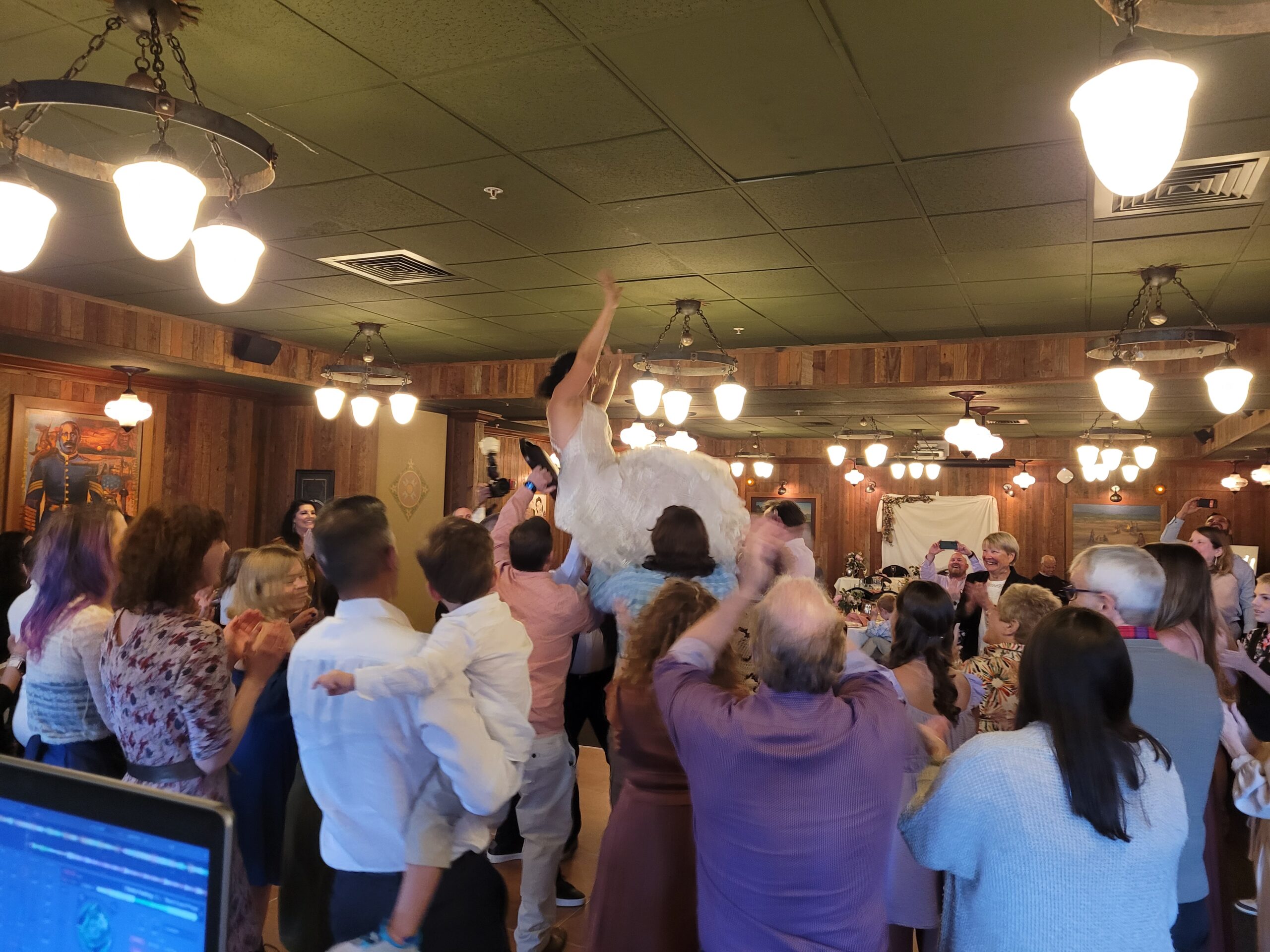 Congratulations Jeanell and Rob and thank you for choosing PRO DJs.