surfsandresortcannonbeach

Oregon Coast Wedding DJ Rich Ellis had the opportunity to perform at Haley and Trevin's Surfsand Resort wedding and reception on Saturday, February 11, 2023 in Cannon Beach, Oregon.

The weather was beautiful with lots of sunshine and the couple had decided to have the ceremony on the beach. However, the threat of sneaker waves prevented that from happening and vows were exchanged in the main ballroom in front of the fireplace.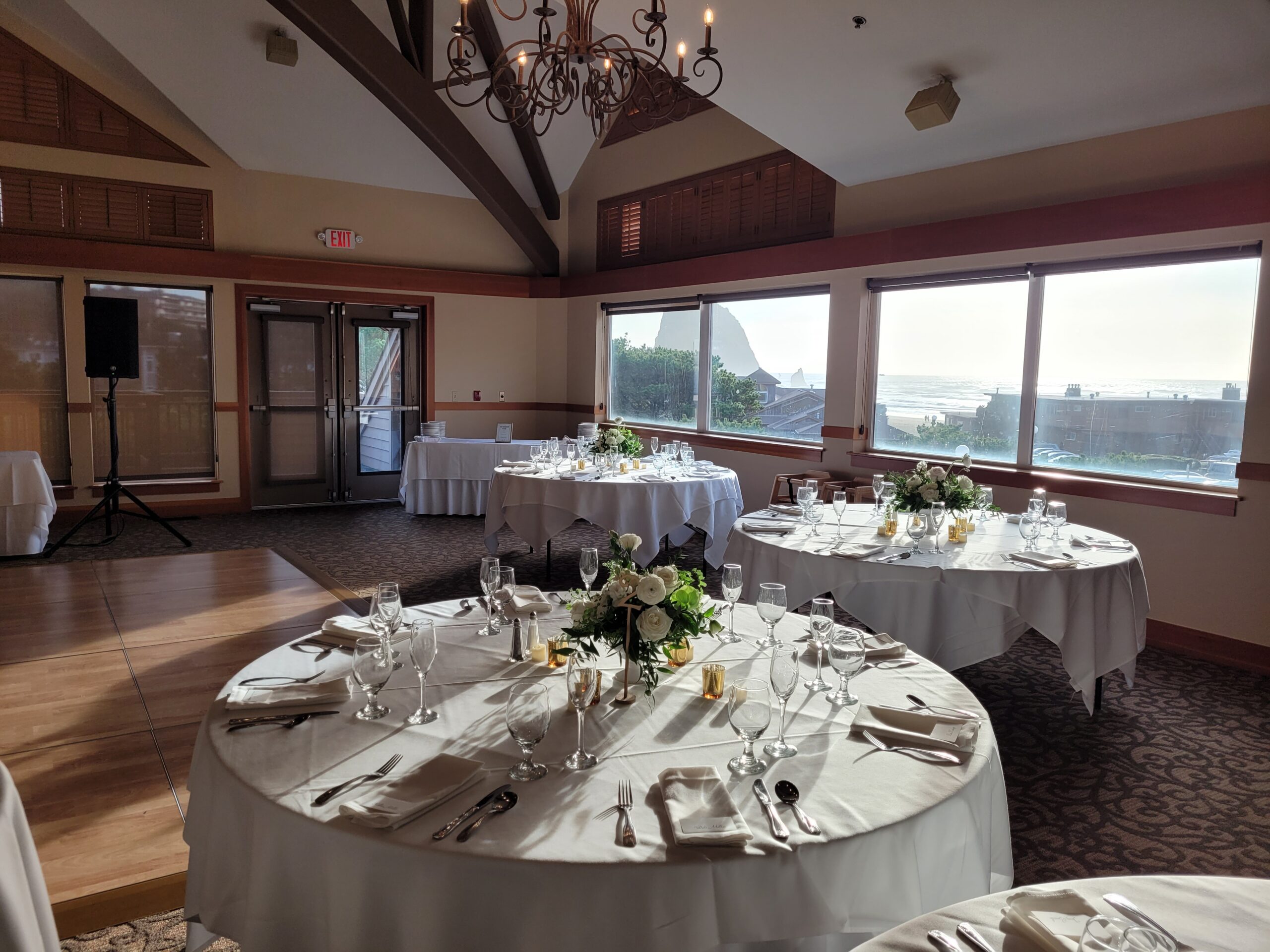 Surfsand Resort Wedding Ceremony Highlights:
Prelude/Wedding Party Entrance: Classical Selections
Bride Entrance: Vivaldi – The Four Seasons: Concerto No. 4 in F Minor, Op. 8,4 "winter"
Bride/Groom Exit: Black Pumas – Know You Better
The reception followed right away and background music was a variety of rock, easy listening and pop selections as requested by the bride and groom. Photos were taken outside on the back deck before one large group photo on the dance floor. The dinner buffet opened around 6pm.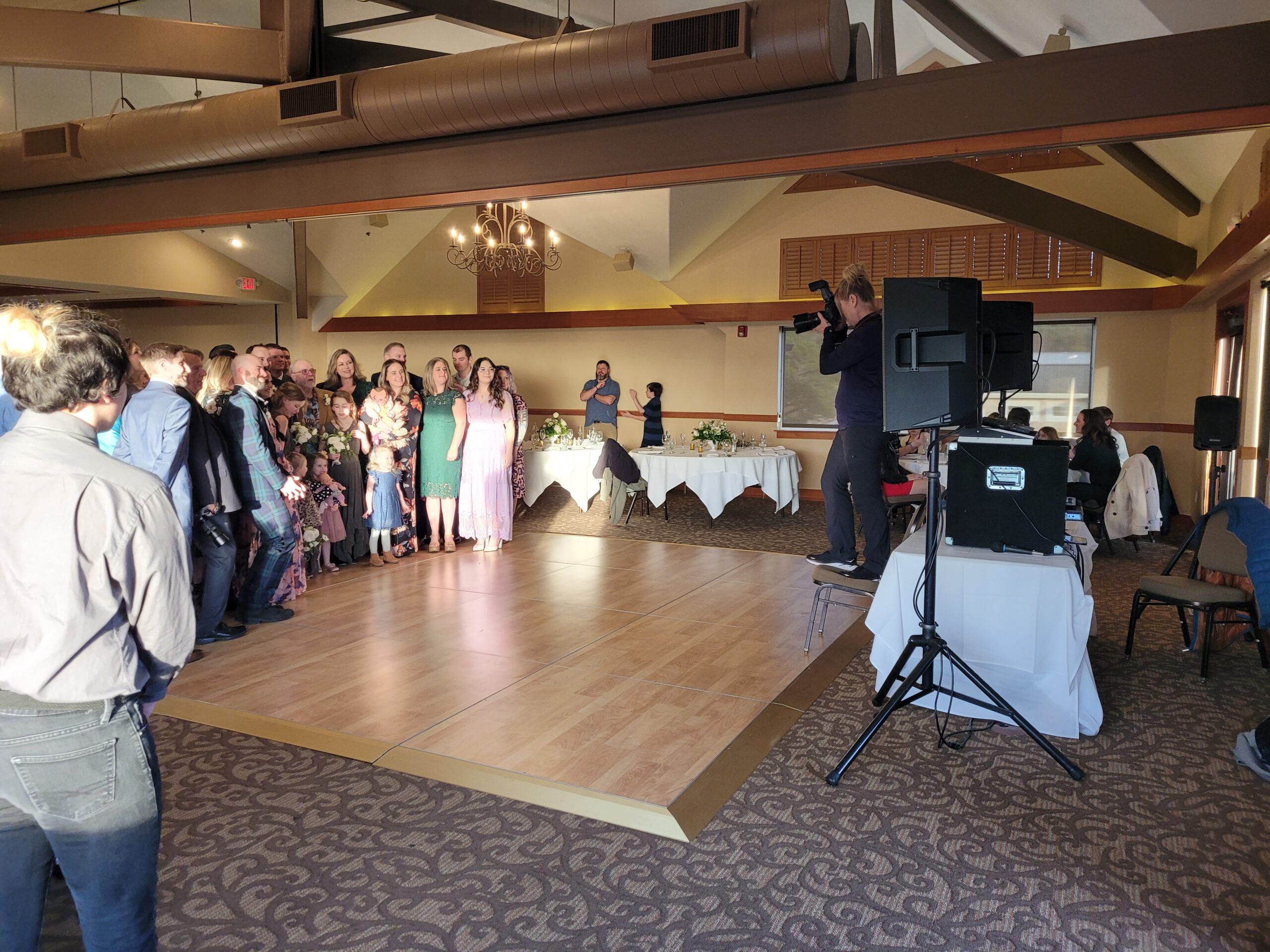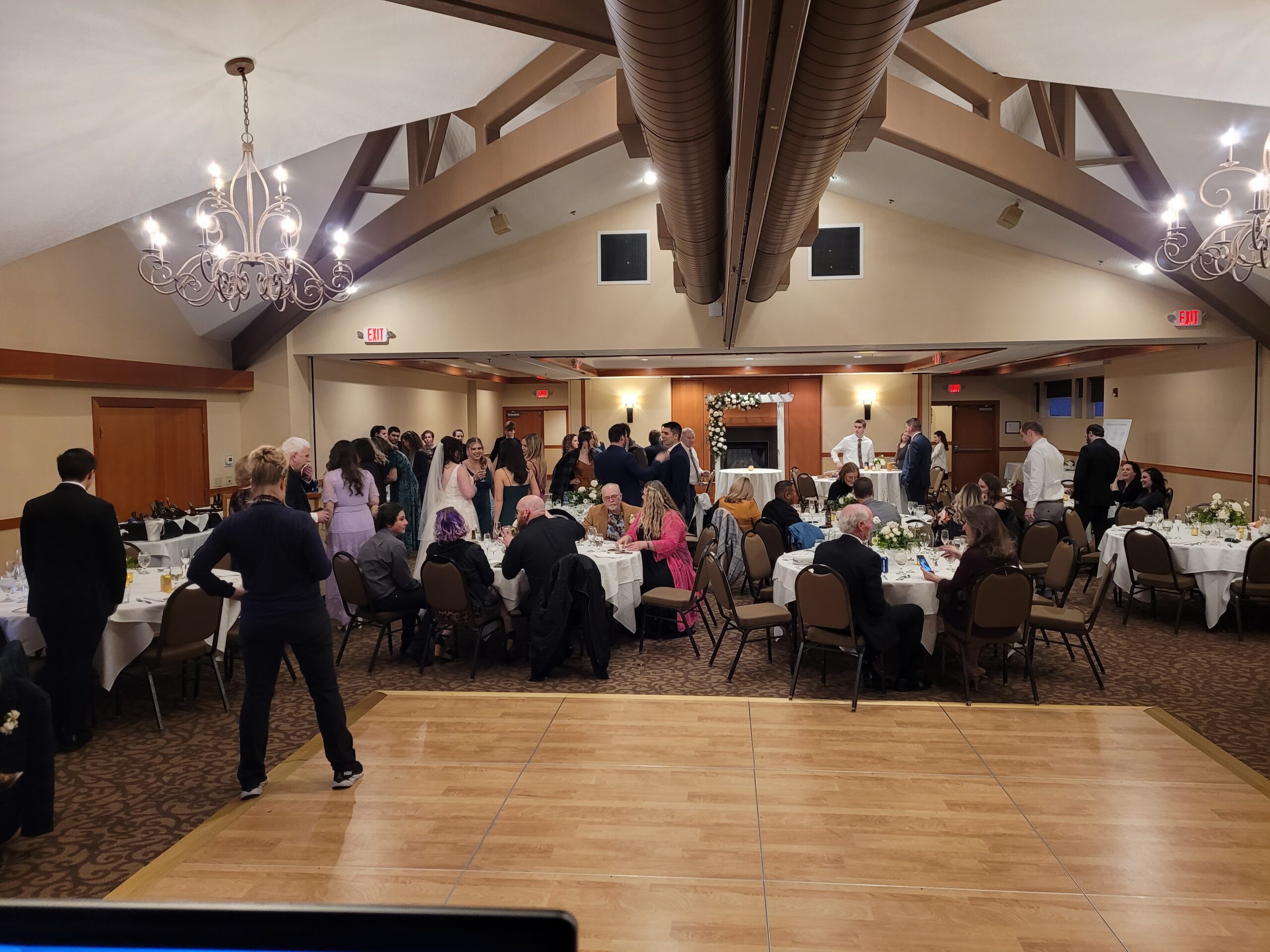 Surfsand Resort Wedding Reception Highlights:
Grand Entrance: Ray LaMontagne – You Are the Best Thing
First Dance: Ray LaMontagne – Shelter
Bride/Father and Groom/Mother Dance: Sia – Helium
Last Dance: Ben Harper – Forever
The dance floor opened to the 75 guests around 7:40pm and several joined in right away before the energy gradually picked up as I played a variety of classic and recent hits, including selections from The Beatles, Bee Gees, Usher, Rihanna and more.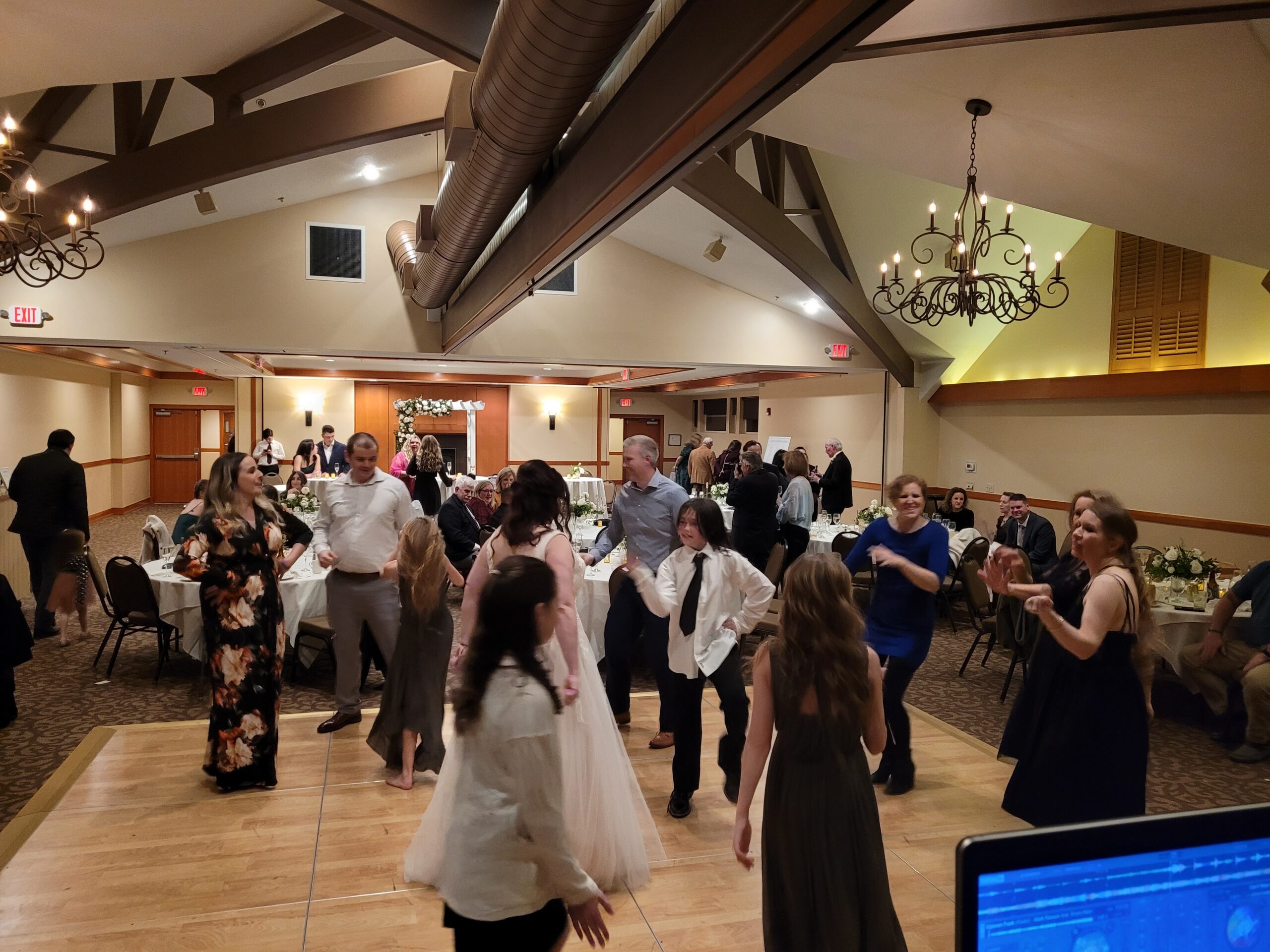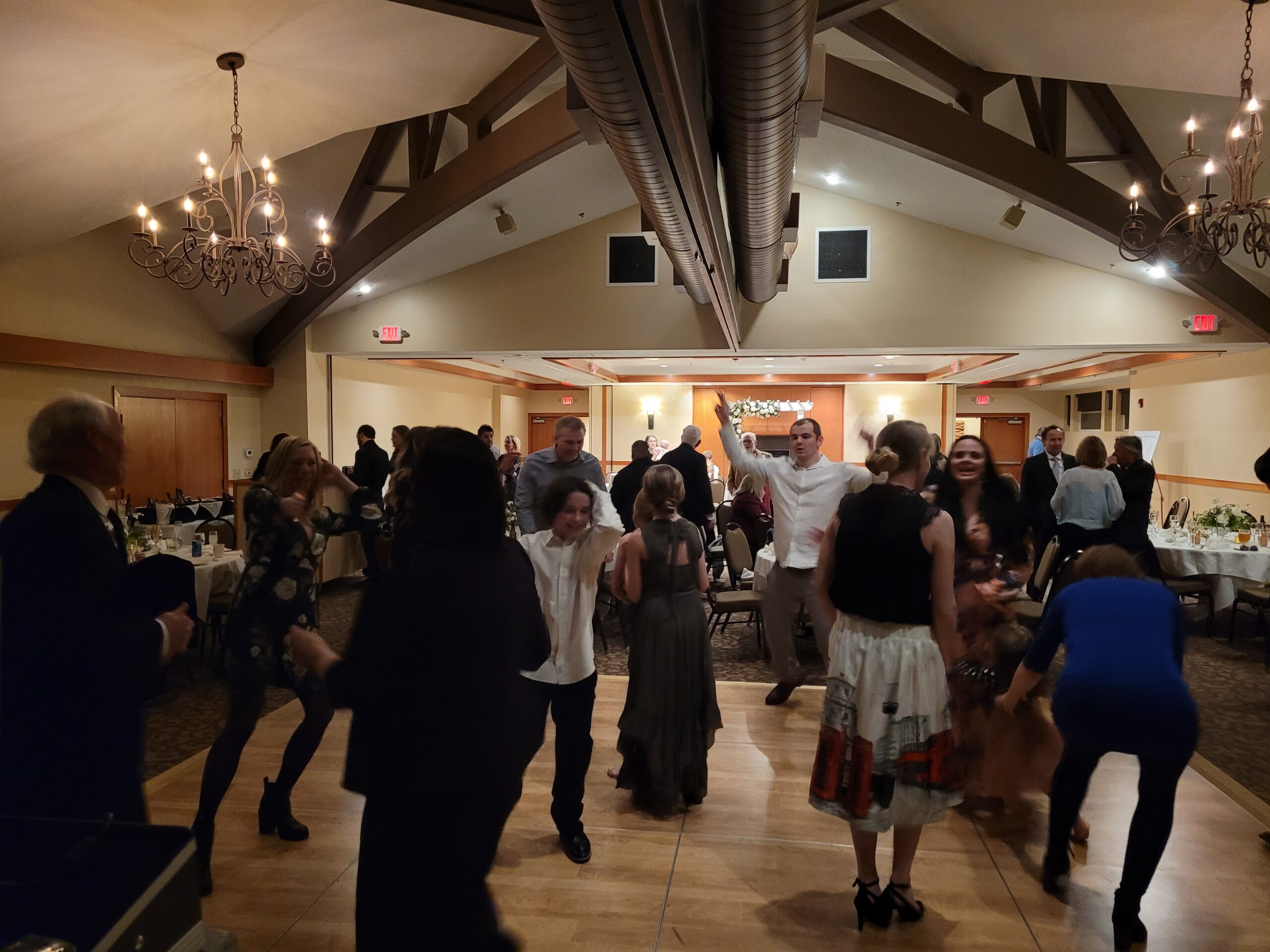 Congratulations Haley and Trevin and thank you for choosing PRO DJs.