Wedding And Reception In St. Helens Oregon

Sidney and Tanner's Wedding and Reception in St. Helens Oregon was held at a private residence near the top of Columbia Heights on Saturday, July 16, 2022

The gentleman who owns the property said you can normally see Mt. Hood, Mt. St. Helens and Mt. Adams on a clear day. There was cloud cover for this one (photographers love that), but the temperature was perfect in the mid-70's and no rain.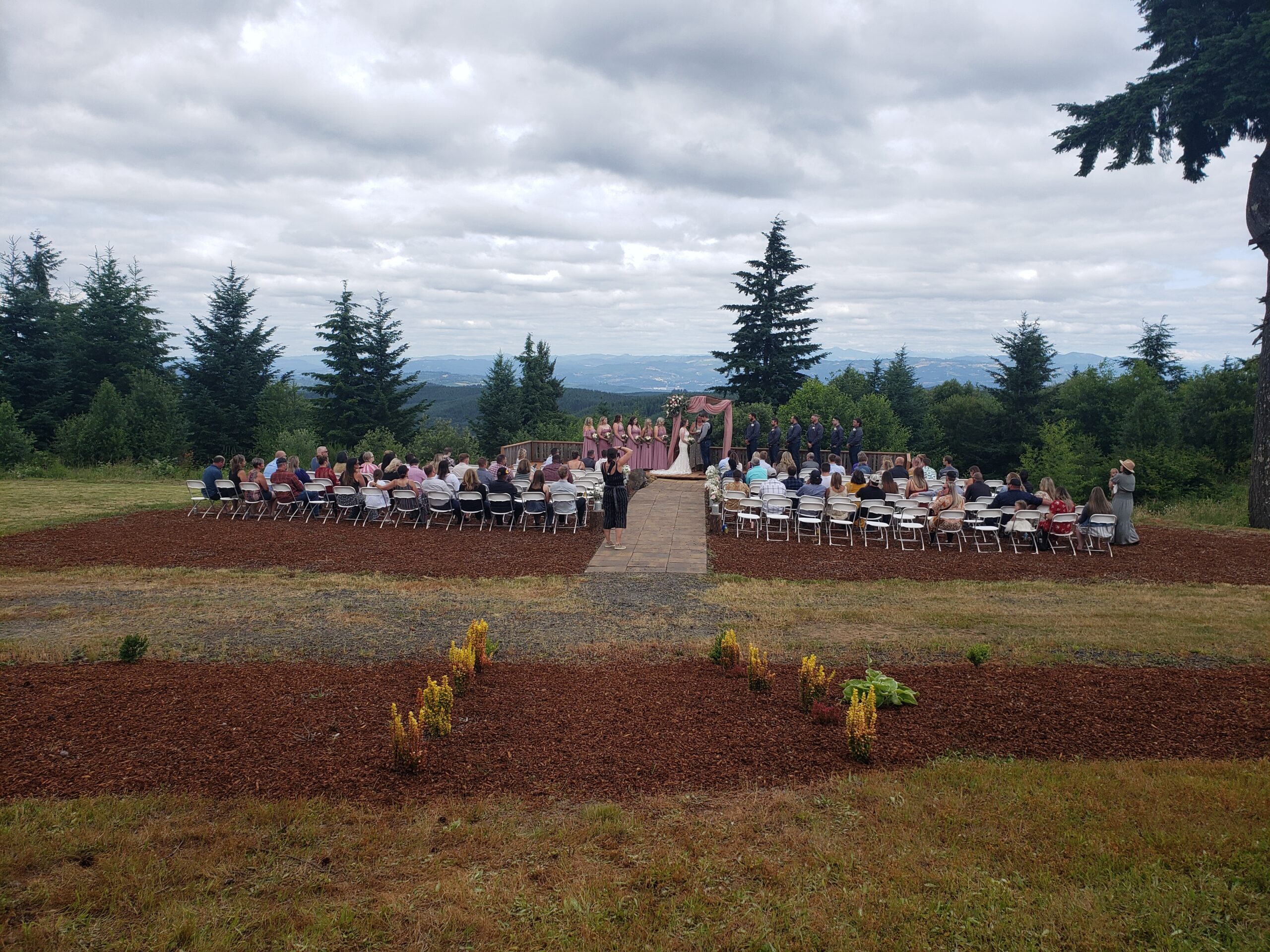 St. Helens Oregon Wedding Ceremony Highlights:
Groom Entrance: Europe – The Final Countdown
Wedding Party Entrance: Justin Timberlake – Can't Stop The Feeling
Bride Entrance: Beatles – Here Comes The Sun
Bride/Groom Exit: James Taylor – How Sweet It Is (To Be Loved By You)
Following the wedding ceremony, all guests gathered for one large group photo before moving to the dining area above and relaxing with a beverage on the lawn. I played a mix of background music that included a variety of medium tempo hits, along with some Country favorites as requested by the bride and groom.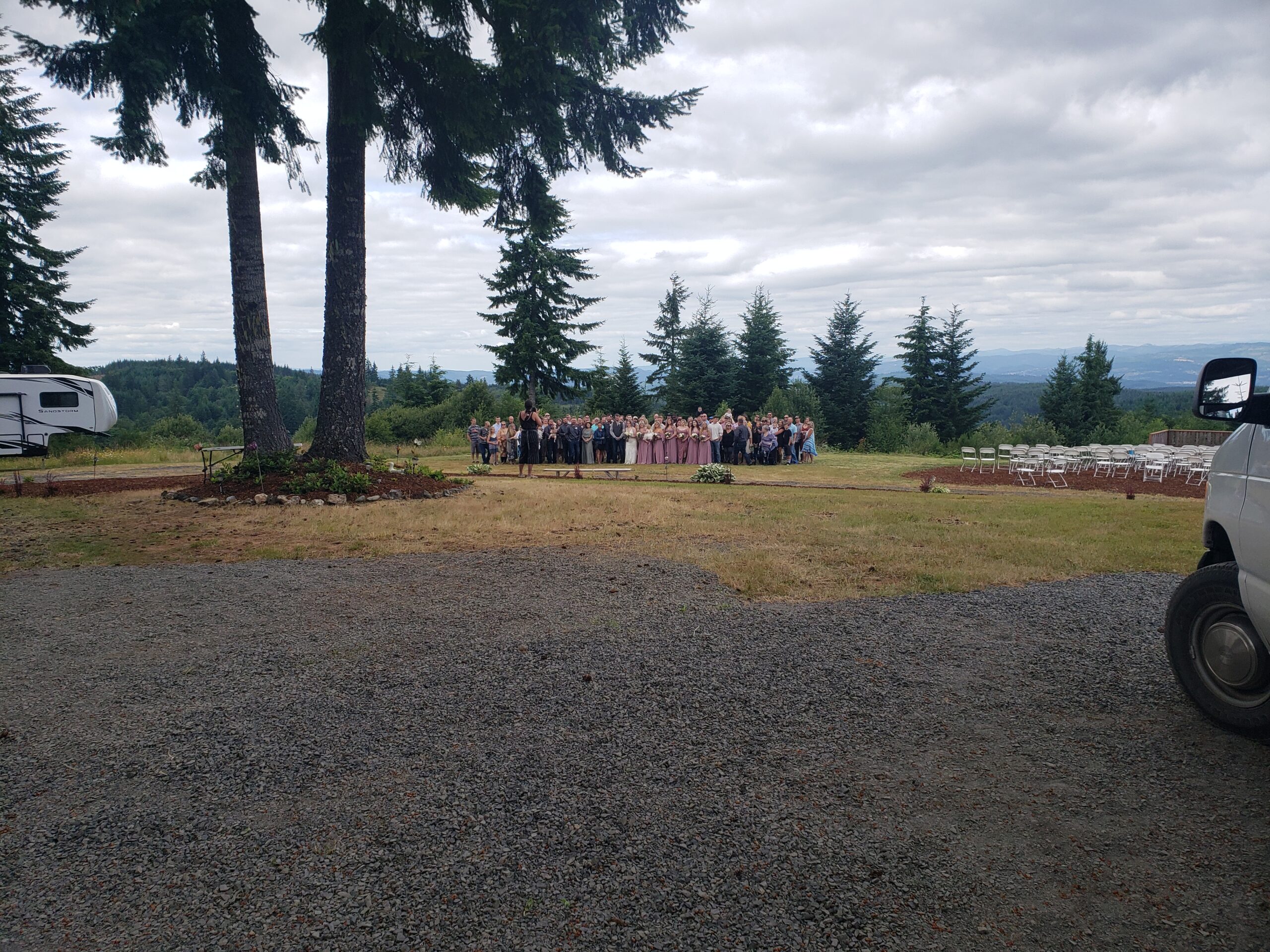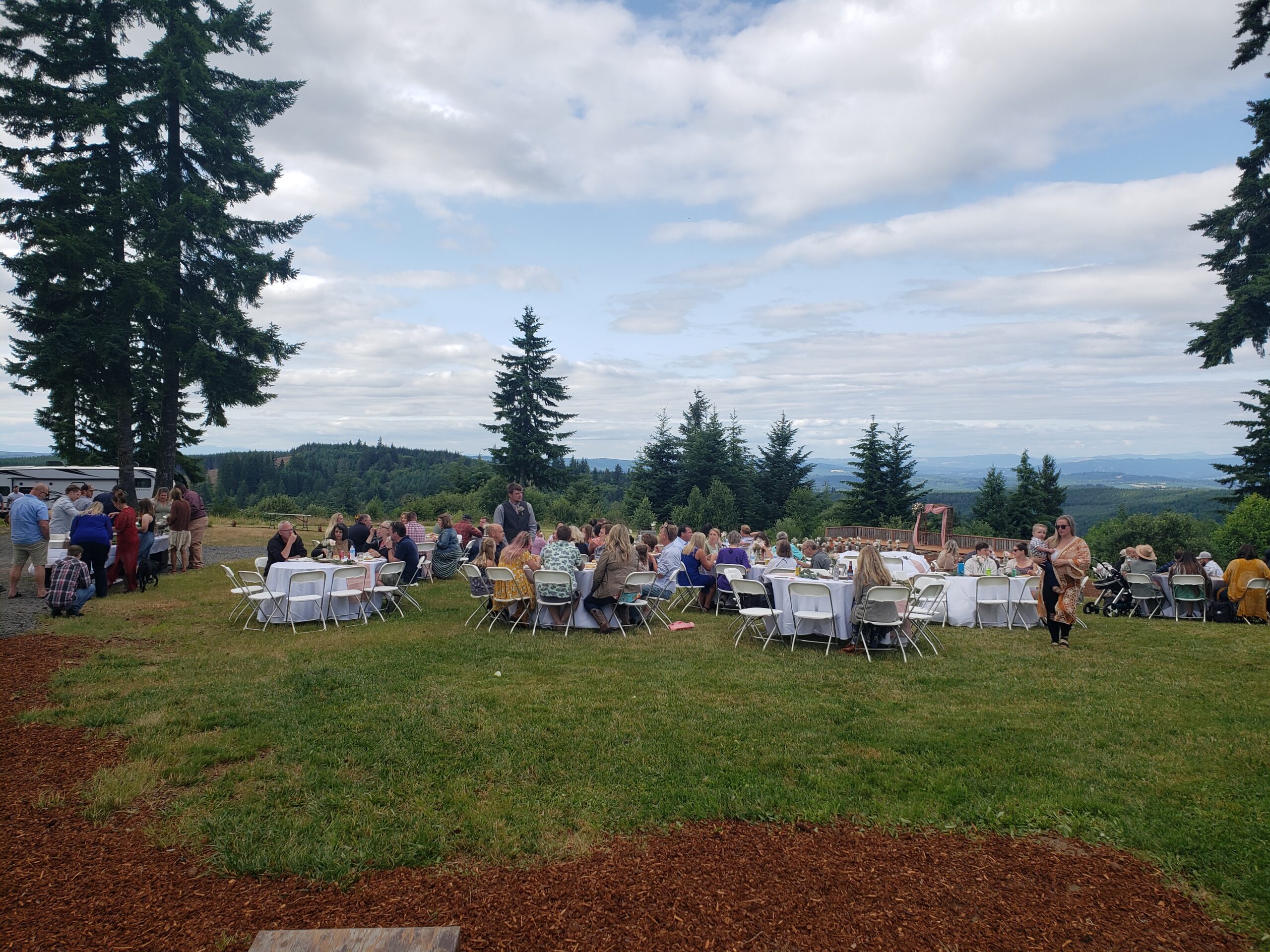 St. Helens Oregon Reception Highlights:
Grand Entrance: Pink – Raise Your Glass
Cake Cutting: Archies – Sugar, Sugar
First Dance: Tim McGraw – My Best Friend
Bride and Father Dance: Scott Thomas – This Dance
Groom and Mother Dance: Tim McGraw – Humble and Kind
Anniversary Dance: Shania Twain – You're Still The One
Bouquet Toss: Beyonce – Single Ladies (Put A Ring On It)
Garter Toss: Nelly – Hot In Herre
Last Dance: AC/DC – You Shook Me All Night Long
For the Father/Daughter and Mother/Son dances, Sidney and Tanner requested that all fathers and daughters and mothers and sons joined them about halfway through each dance. We had a great turnout for both and after the bouquet and garter toss, turned up the energy that kept the dance floor hot for the next two hours.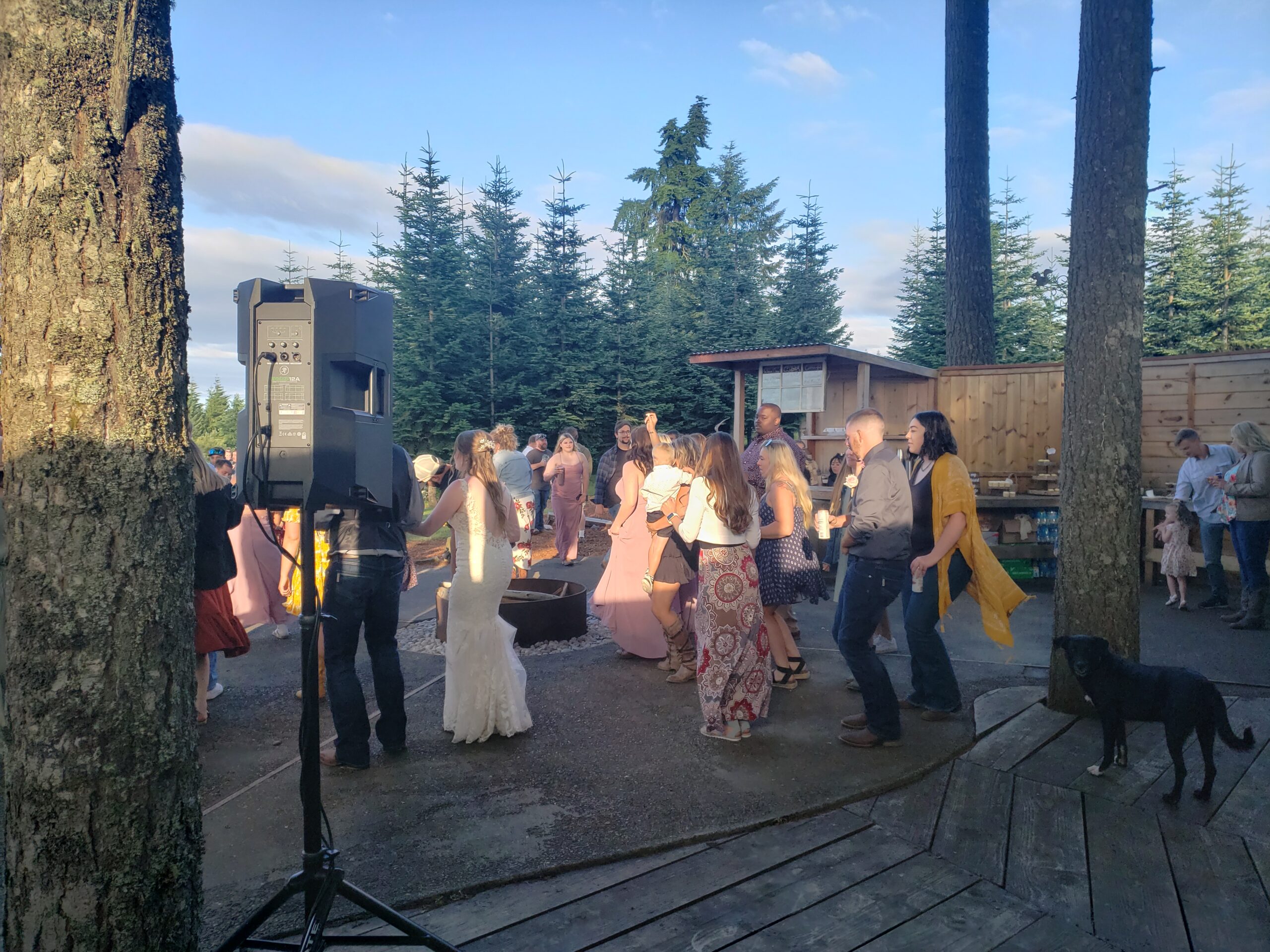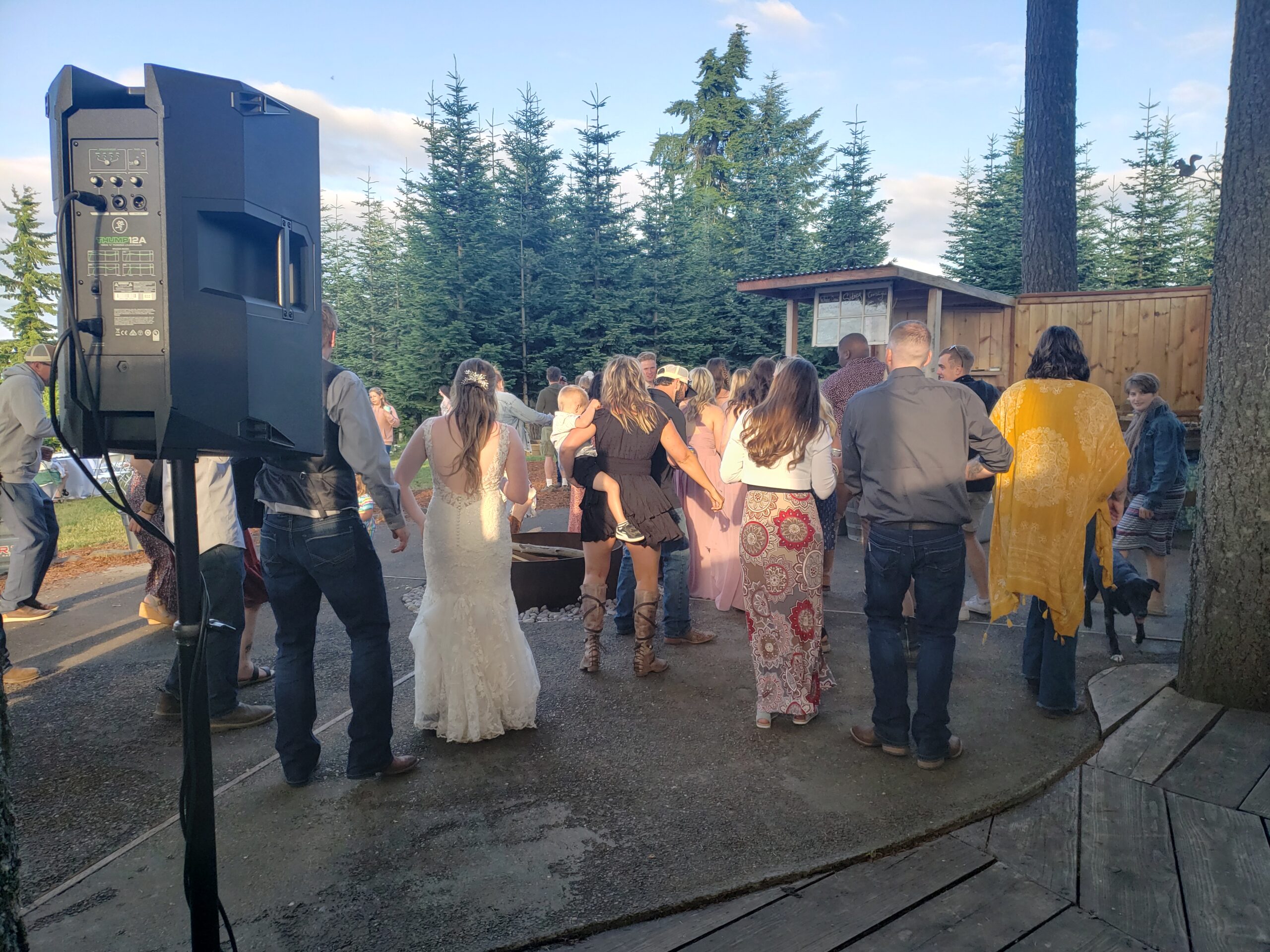 The rest of the night everyone enjoyed getting down a variety of classics and recent hits, including "Uptown Funk", "Footloose", Country favorites and more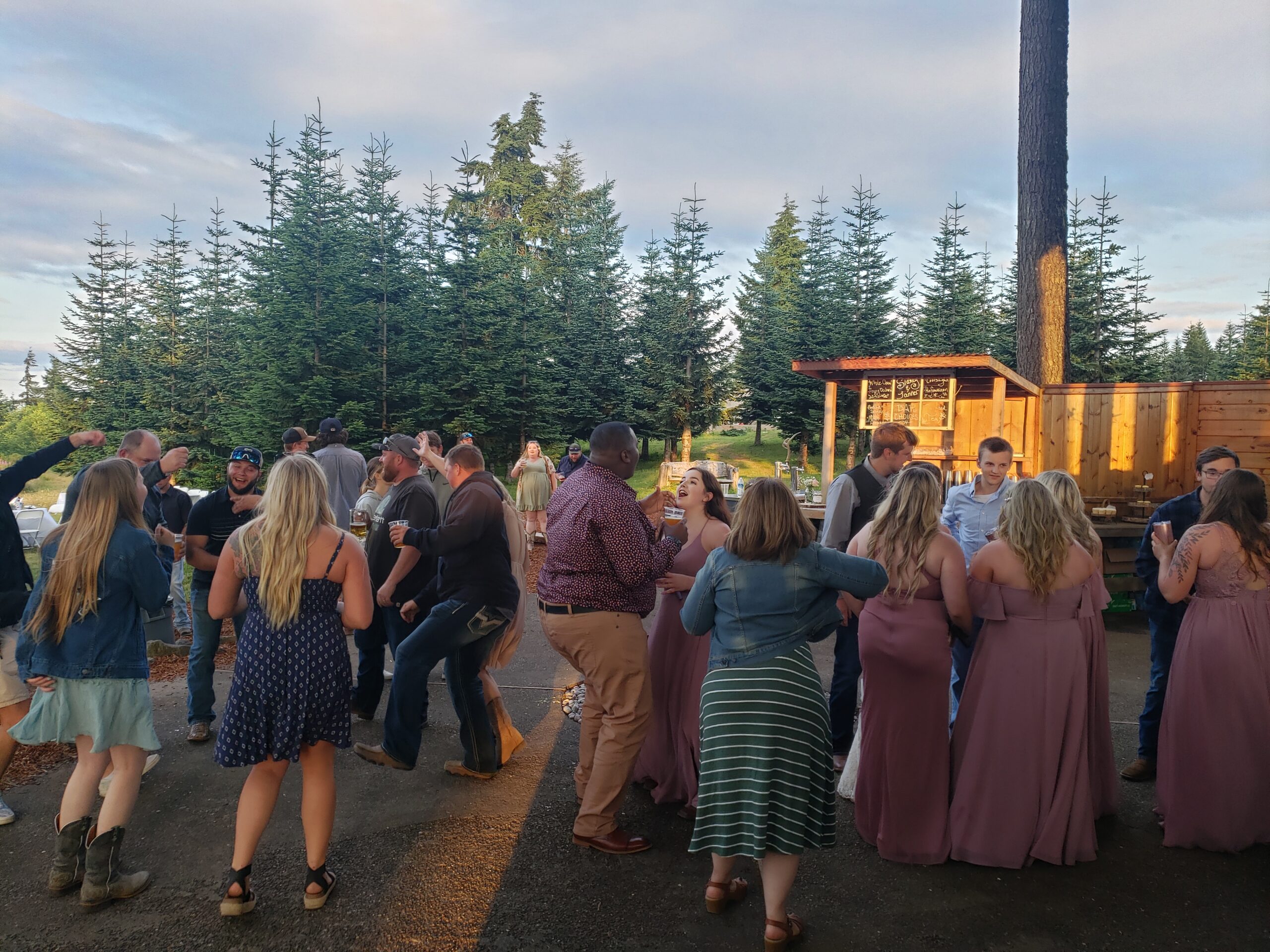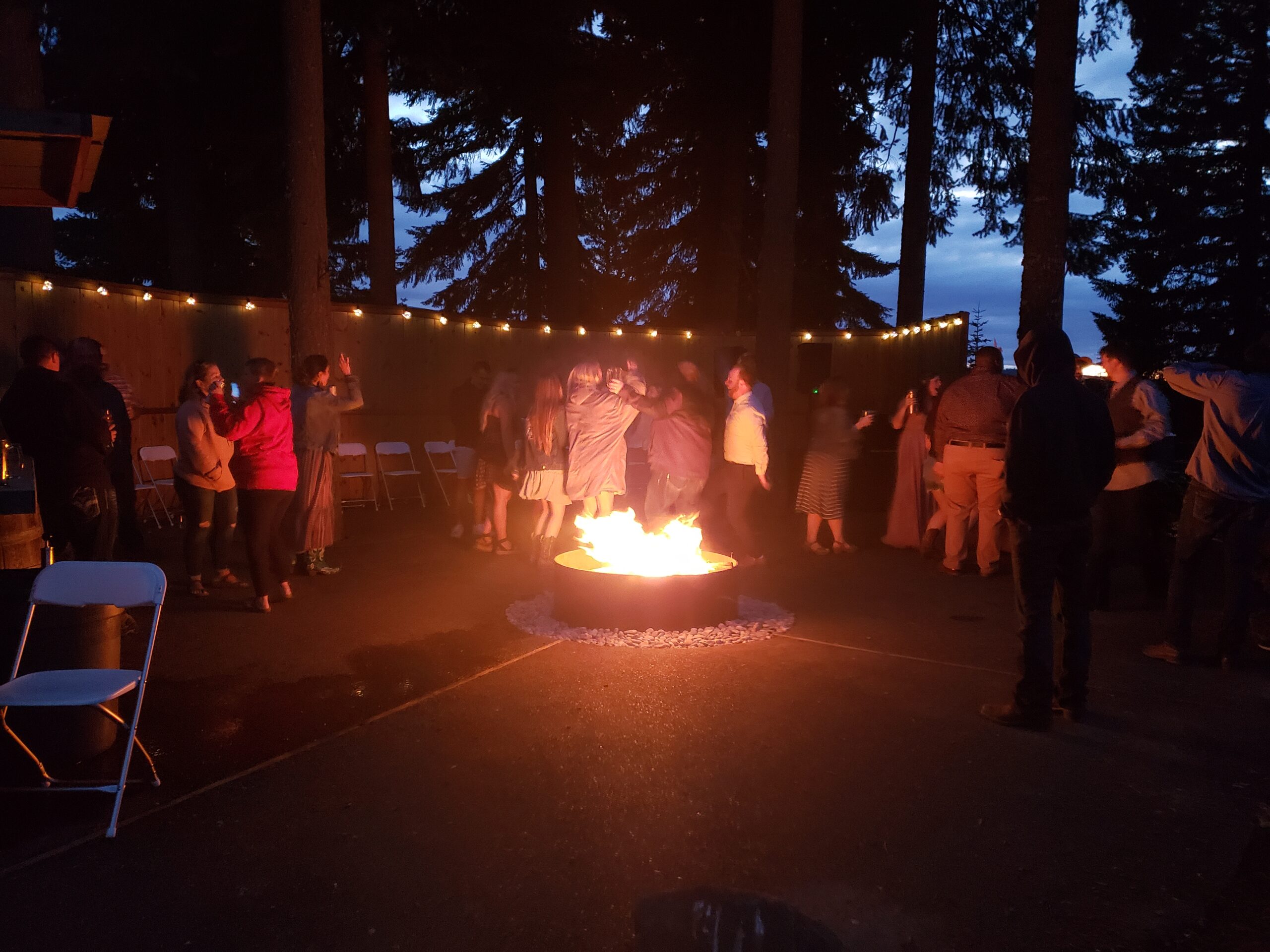 Best wishes Sidney and Tanner and thank you for choosing PRO DJs.