Riverview Waterfall Estates Wedding Troutdale

Tonia and Aaron were married on Saturday, July 23, 2022 at Riverview Waterfall Estates in Troutdale, Oregon on what was a perfect 79 degree summer day. The ceremony was held behind the bridal cottage.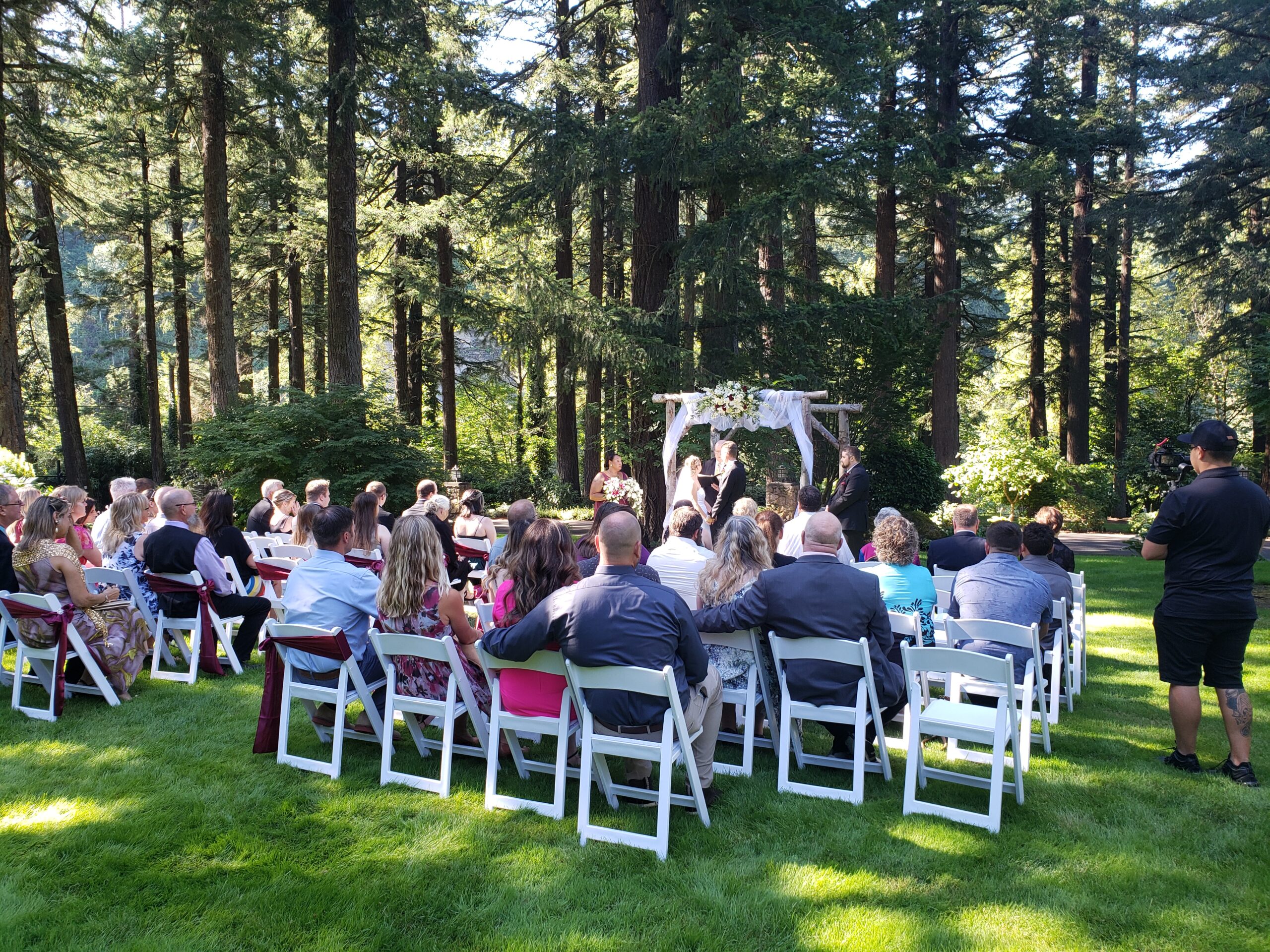 Riverview Waterfall Estates Wedding Ceremony Highlights:
Family & Bridal Party Entrance: Keith Urban – Only You Can Love Me This Way (Instrumental)
Bride Entrance: Piano Guys – A Thousand Years
Bride/Groom Exit: Justin Timberlake – Can't Stop The Feeling
Following the wedding, guests walked the short distance to the Grotto for the reception where I had setup my main sound system. For background music, the newlyweds requested instrumental music… I played a mix of classic jazz from Miles Davis, Joe Pass, Diana Krall, Piano de Bossa and more.

Riverview Waterfall Estates Wedding Reception Highlights:
Grand Entrance: Kool & The Gang – Celebration
First Dance: Shania Twain f/Bryan White – From This Moment On
Cake Cutting: Lonestar – Amazed
Bridal Party Dance: John Legend – All Of Me
Last Party Dance: Enrique Iglesias – Hero
From the opening slow dance to the fast songs that followed, we had a great turnout. Guests danced to everything from the Beatles to Justin Timberlake, the Cupid Shuffle and the couple's request for the Chicken Dance.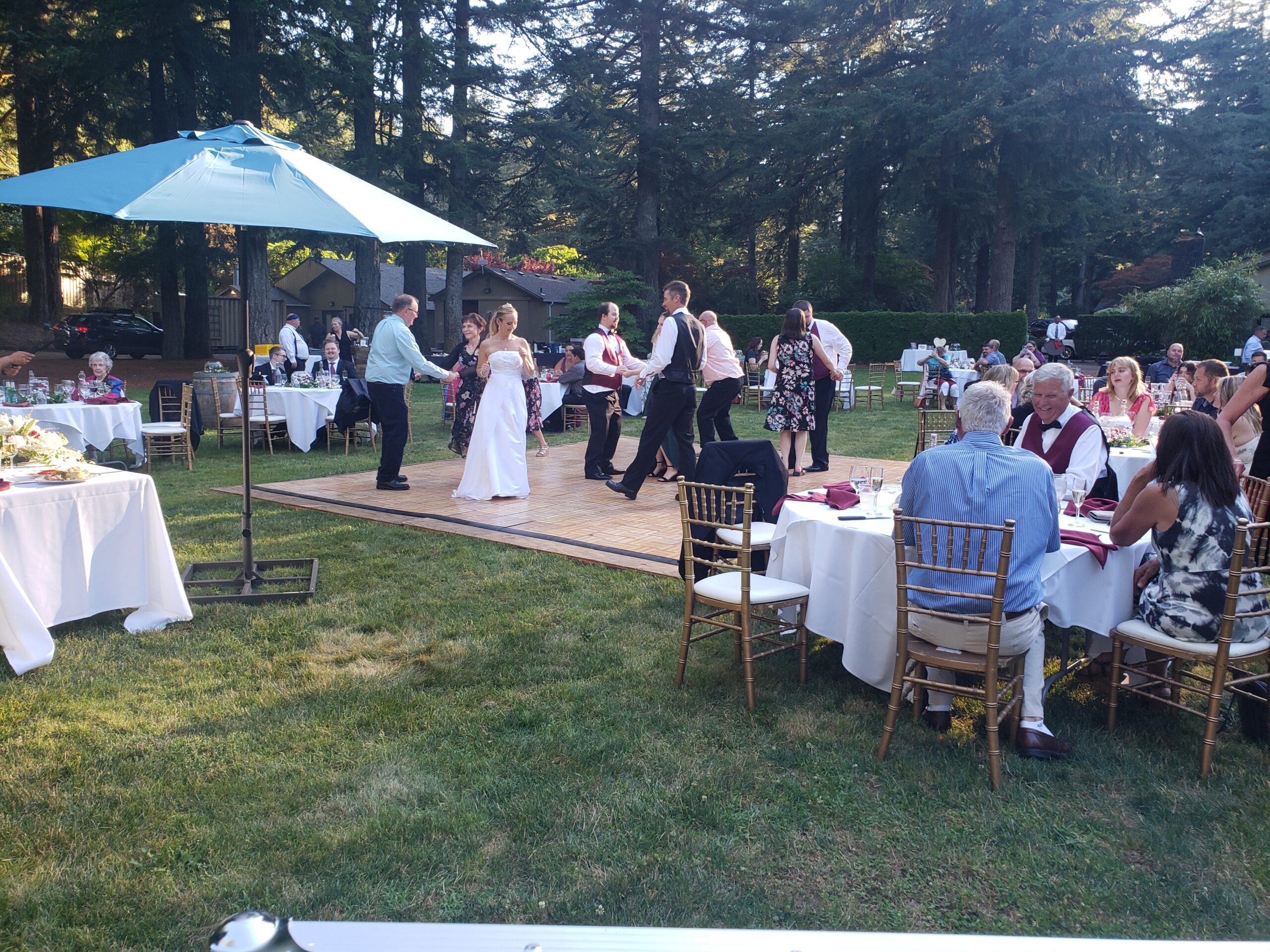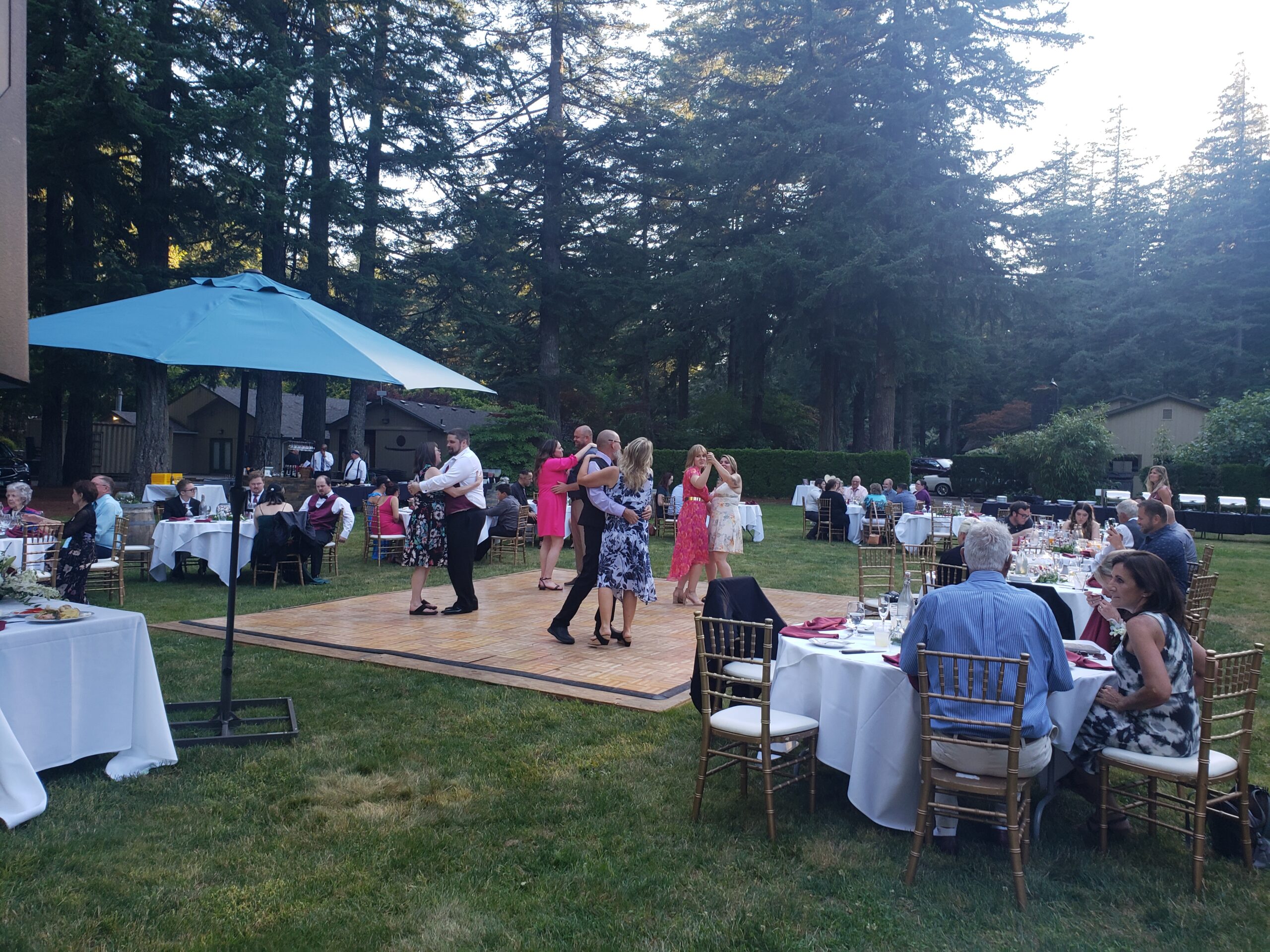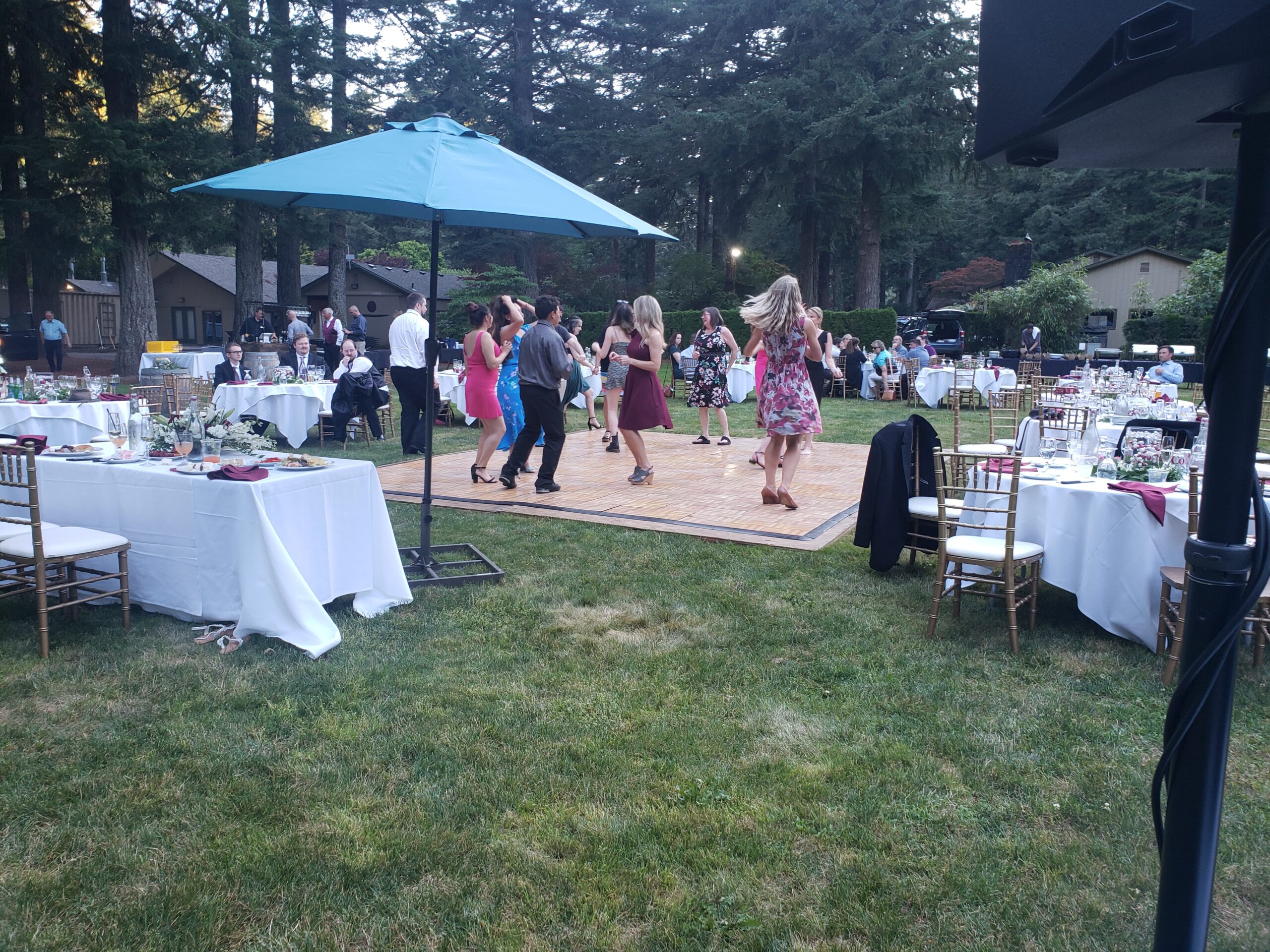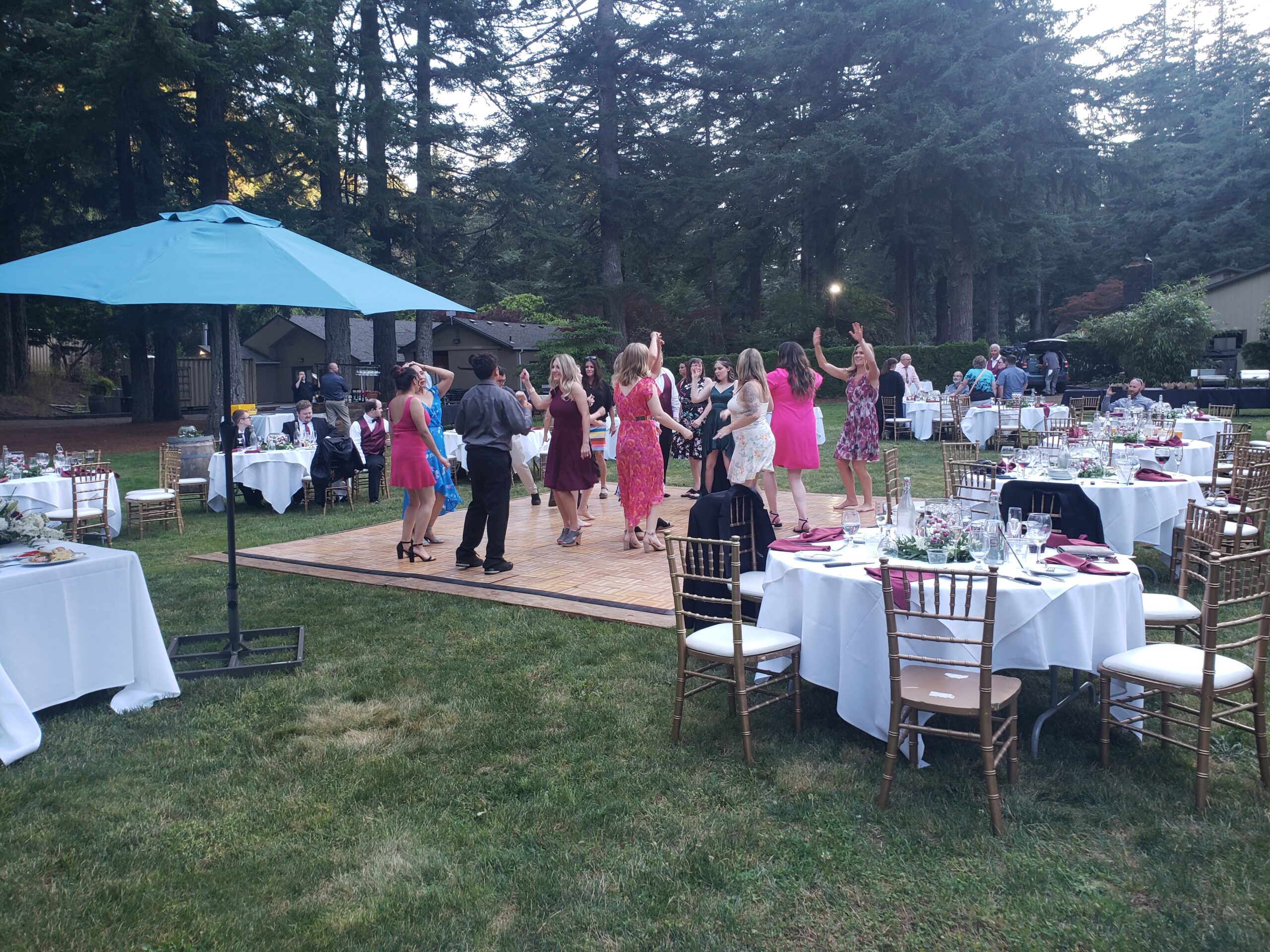 Congratualtions Tonia and Aaron and thank you for choosing PRO DJs.