The Breathe Building Portland Bat Mitzvah

Charlotte's Bat Mitzvah celebration was held on Saturday, July 30, 2022 at The Breathe Building in Southeast Portland. It was a hot one outside with the temperature near 100 degrees, but fortunately the party was mostly inside the air conditioned room.

I played about 30 minutes of background music before entertaining the kids with games, including a scavenger hunt, musical chairs, Coke and Pepsi and a limbo competiton.

The dining tables were setup outside, but that area was starting to receive some shade by dinner time. Afterwards, everyone came back inside for a toast from the guest of honor's parents before I opened the dance floor with "Hava Nagila". The traditional chair raising of Charlotte and her parents followed.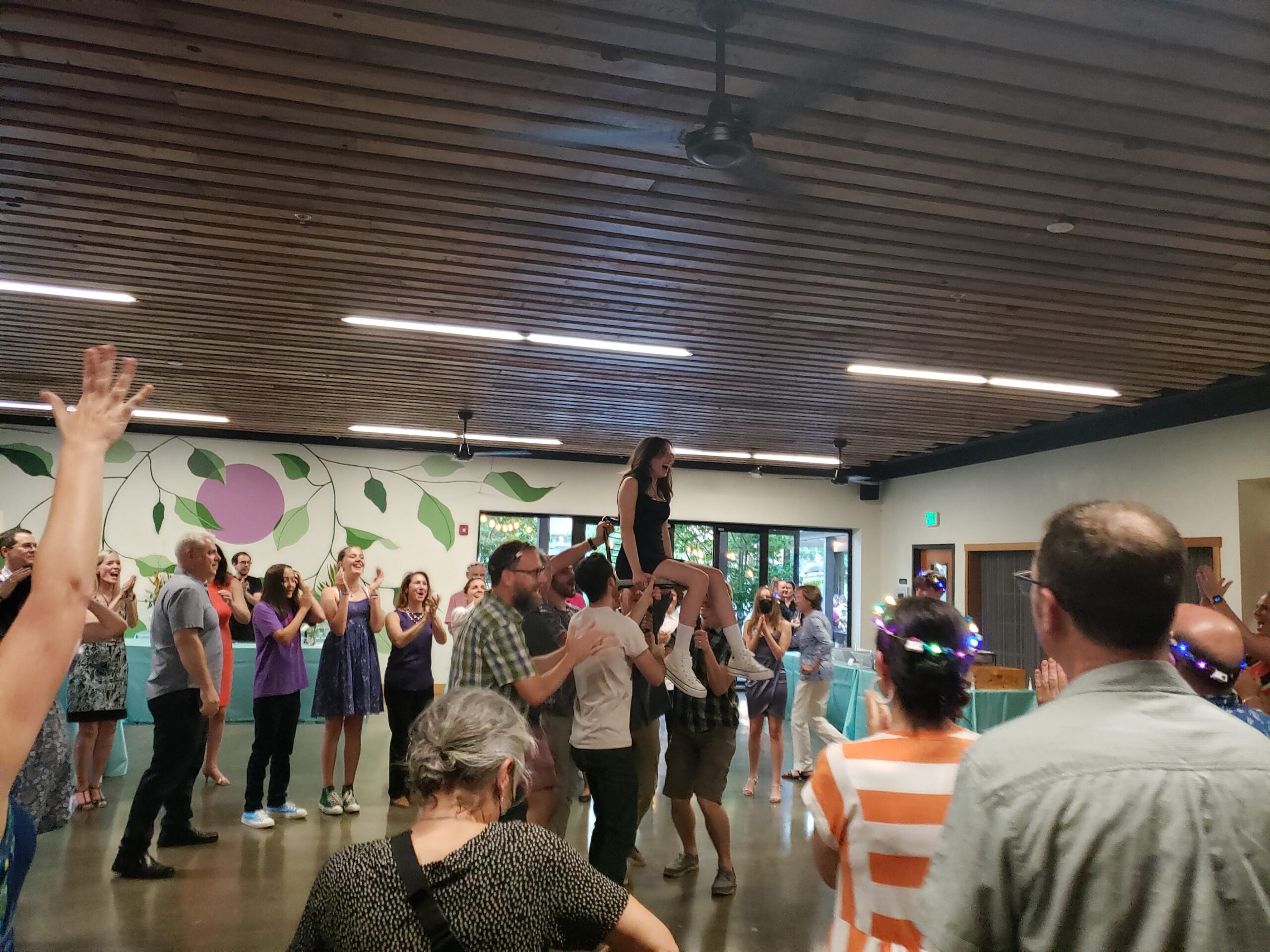 From there, parents and kids had a great time dancing to hit songs such as "Uptown Funk" and "Dynamite", plus the family's requests for classics "YMCA" and "Dancing Queen".




Mazel Tov Charlotte and thank you mom, Deborah for choosing PRO DJs.

Post Event Satisfaction Survey:

"Rich kept the party going and read the crowd well–he facilitated an amazing time!"
-Deborah Wise (Charlotte's Bat Mitzvah)
Event Date: Saturday, July 30, 2022
Event Type: Bat Mitzvah
Event Location: Breathe Building
Event Staff: Rich Ellis
Quality of Customer Service via Telephone: Excellent
Quality of Customer Service via Internet: Excellent
Quality of Customer Service at Event: Excellent
Friendliness of your Entertainer: Excellent
Promptness of your Entertainer: Excellent
Professionalism of your Entertainer: Excellent
Entertainer's Performance: Excellent
Entertainer's Appearance: Excellent
System Appearance: Excellent
Sound Quality: Excellent
Overall Volume Levels: Excellent
Music Selection: Excellent
Incorporation of Your Requests: Excellent
Lighting Effects: Excellent
Equipment Appearance: Excellent
Overall Customer Service: Excellent
Planning Assistance: Excellent
Entertainer's Cooperation with Other Vendors: Excellent
Overall Performance Rating: Excellent
Would you recommend this service to others? Yes