Crag Rat Hut Wedding Hood River Oregon

Perched on a hill overlooking the surrounding valley with an incredible view of Mt. Hood, Alex and Josh's wedding and reception was held at Crag Rat Hut in Hood River, Oregon on Saturday, August 6, 2022. The ceremony and dancing later were held outside on the large wraparound deck.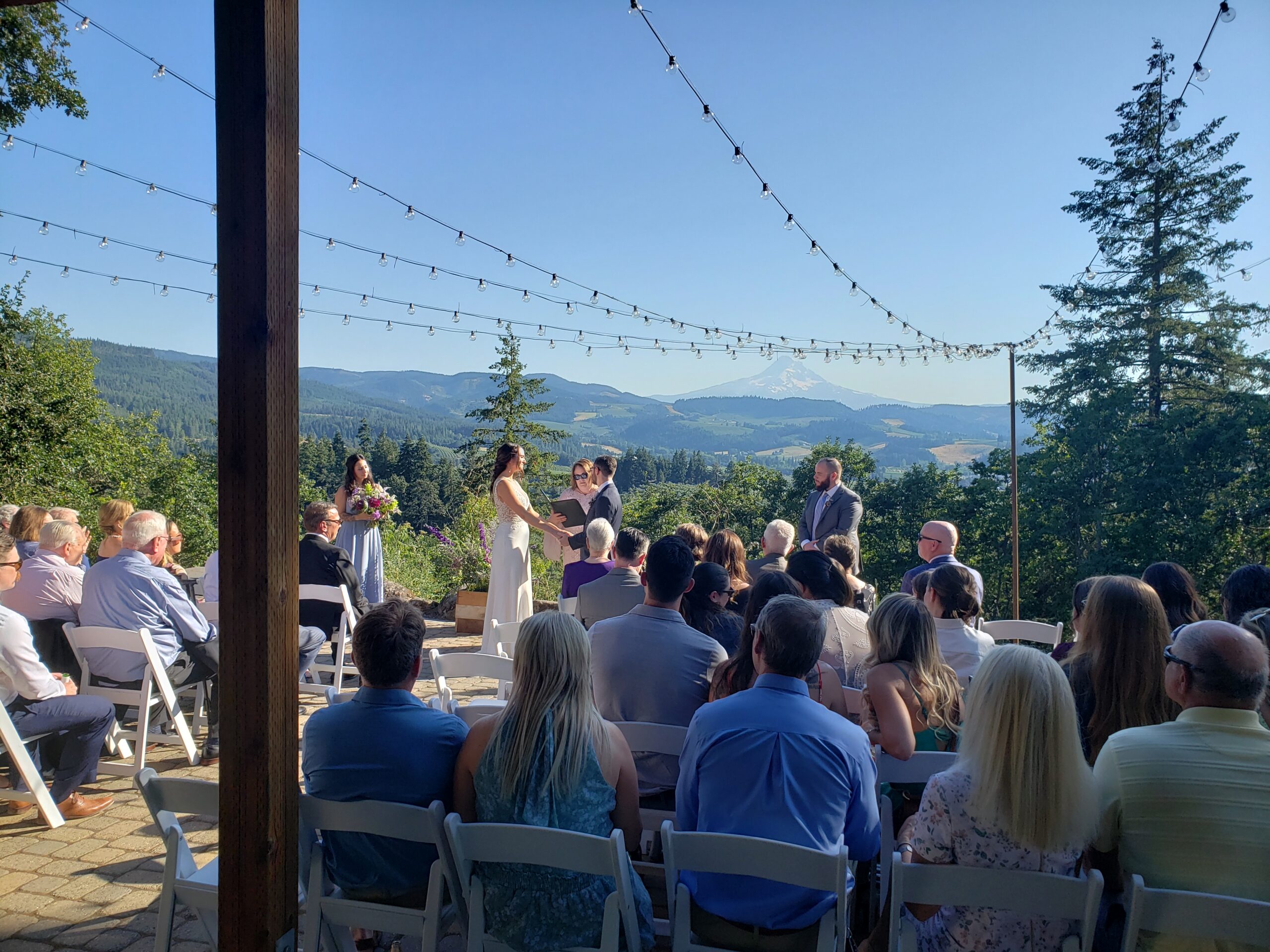 Crag Rat Hut Wedding Ceremony Highlights:
Wedding Party Entrance: Jon Bellion – To My Future Wife…
Bride Entrance: Caamp – Strawberries
Bride/Groom Exit: Ray LaMontagne – You Are the Best Thing
Guests gathered for dinner inside the large event room on the main floor. This area has a small built-in sound system with a cordless microphone and receiver. For background music, I connected my iPad and played a variety of selections chosen by the bride and groom. The same playlist also played via my main sound system outside during this time.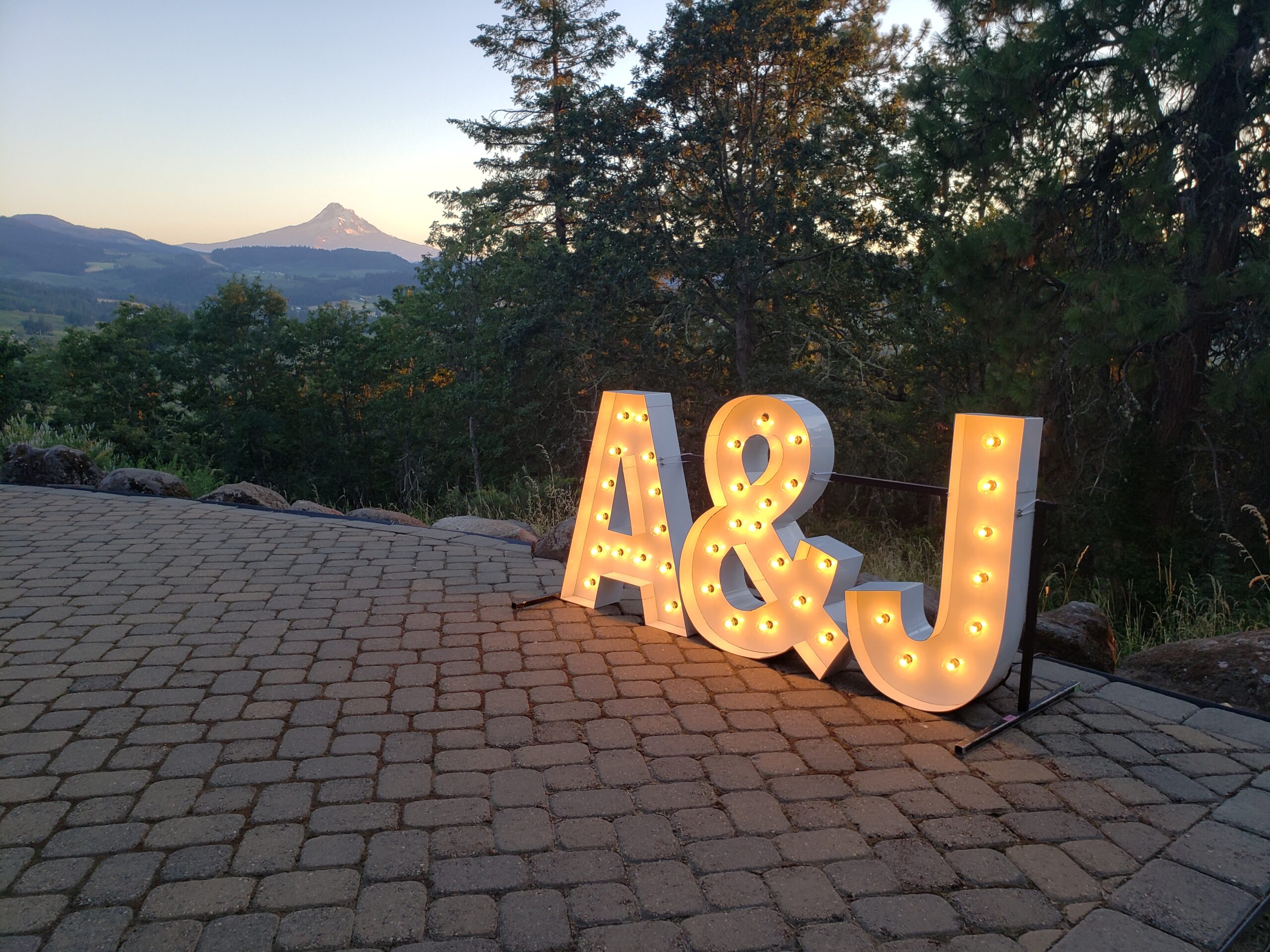 Crag Rat Hut Wedding Reception Highlights:
First Dance: Rayland Baxter – The Mtn Song
Bride and Father Dance: SYML – Here Comes the Sun
Groom and Mother Dance: Rascal Flatts – My Wish
Last Dance: Semisonic – Closing Time
The temperature cooled down to the upper 70's when the dance floor opened around 8:30pm and the twilight with the mountain in the background made for a magical evening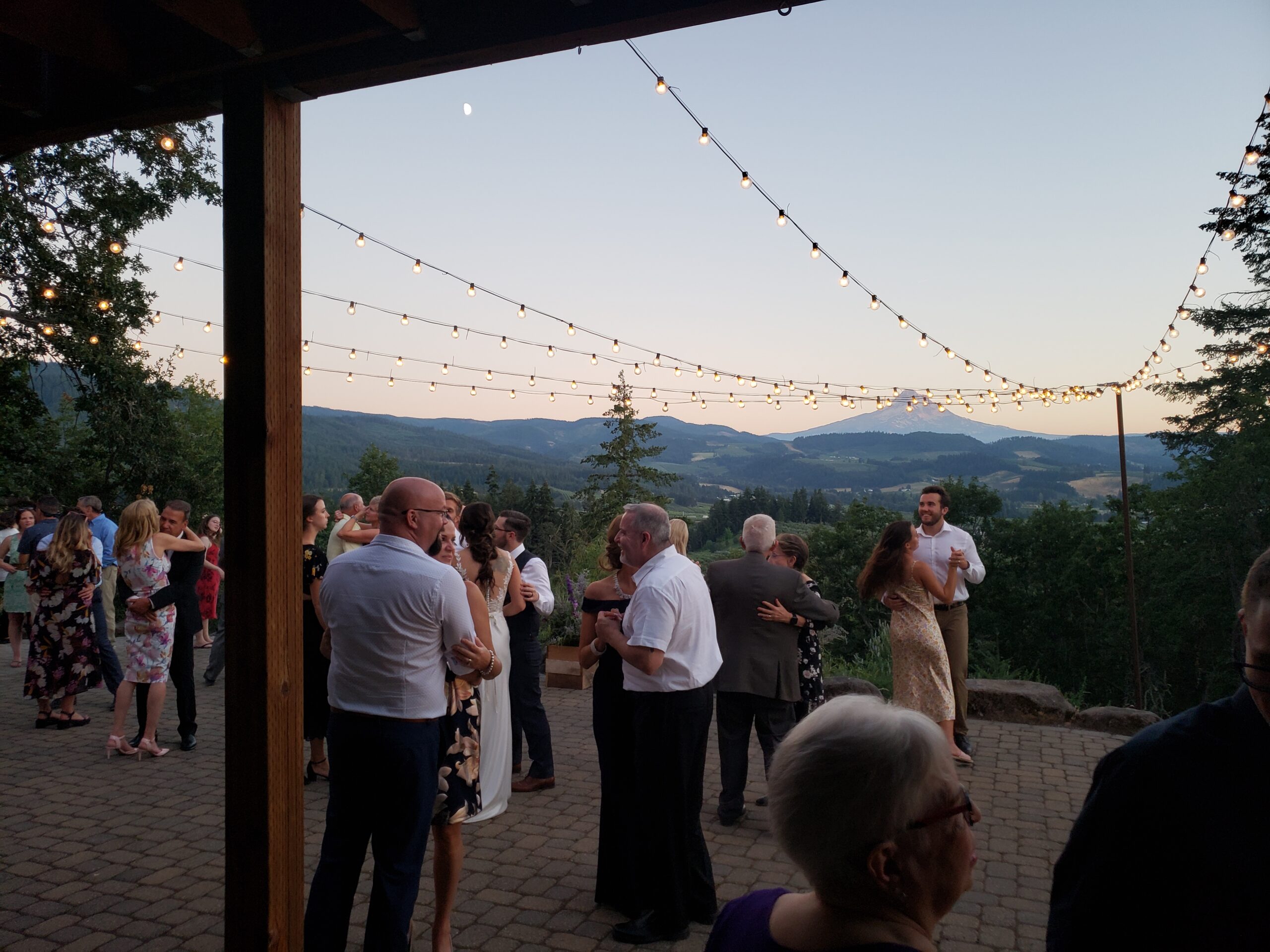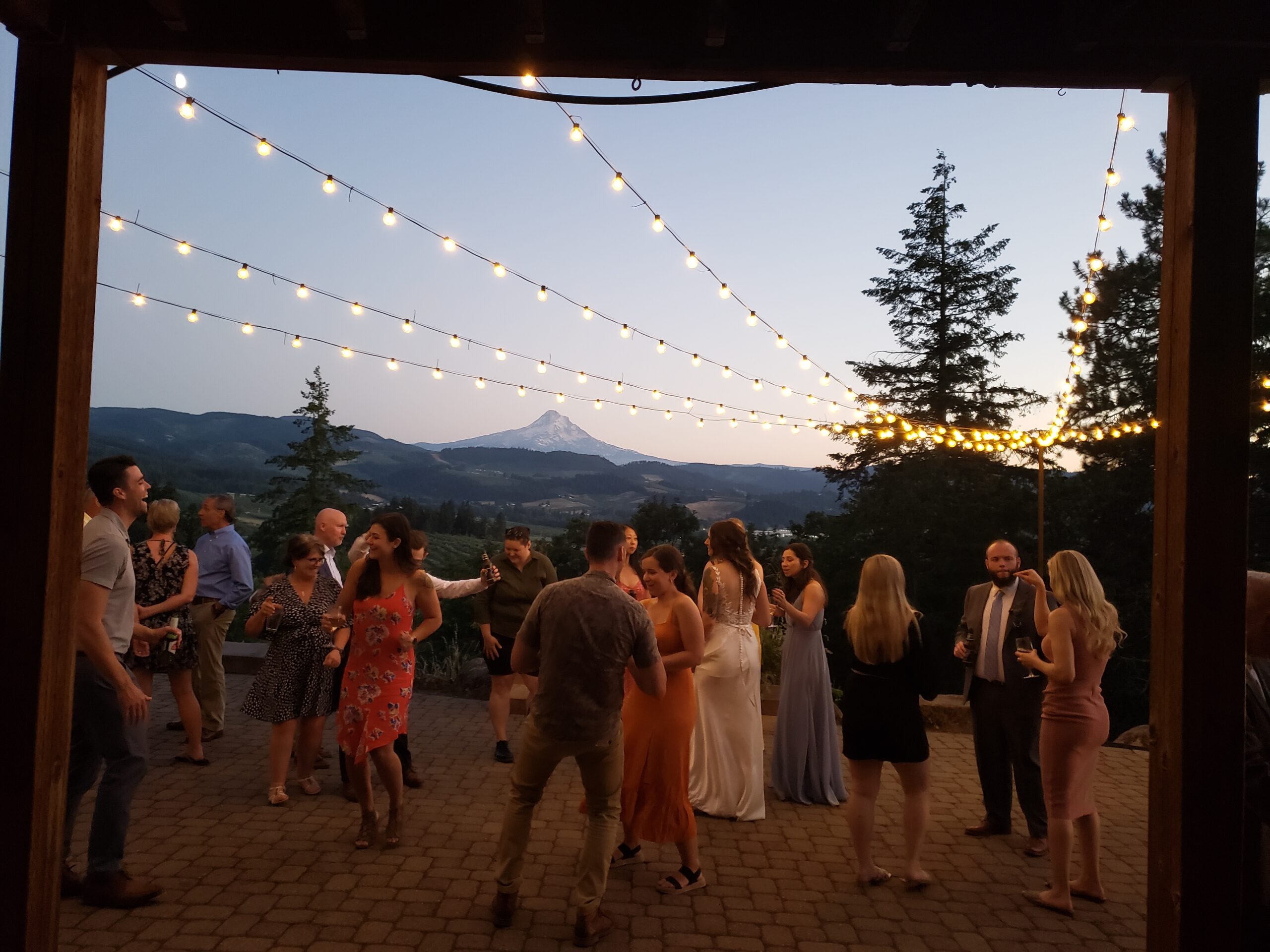 I played a little bit of everything from the classics like "Twist & Shout" and "Dancing Queen" to more recent hit songs such as "Happy" and "Cupid Shuffle", plus guest requests for "Man! I Feel Like A Woman" and "Gasolina", the latter led to an impromtu limbo.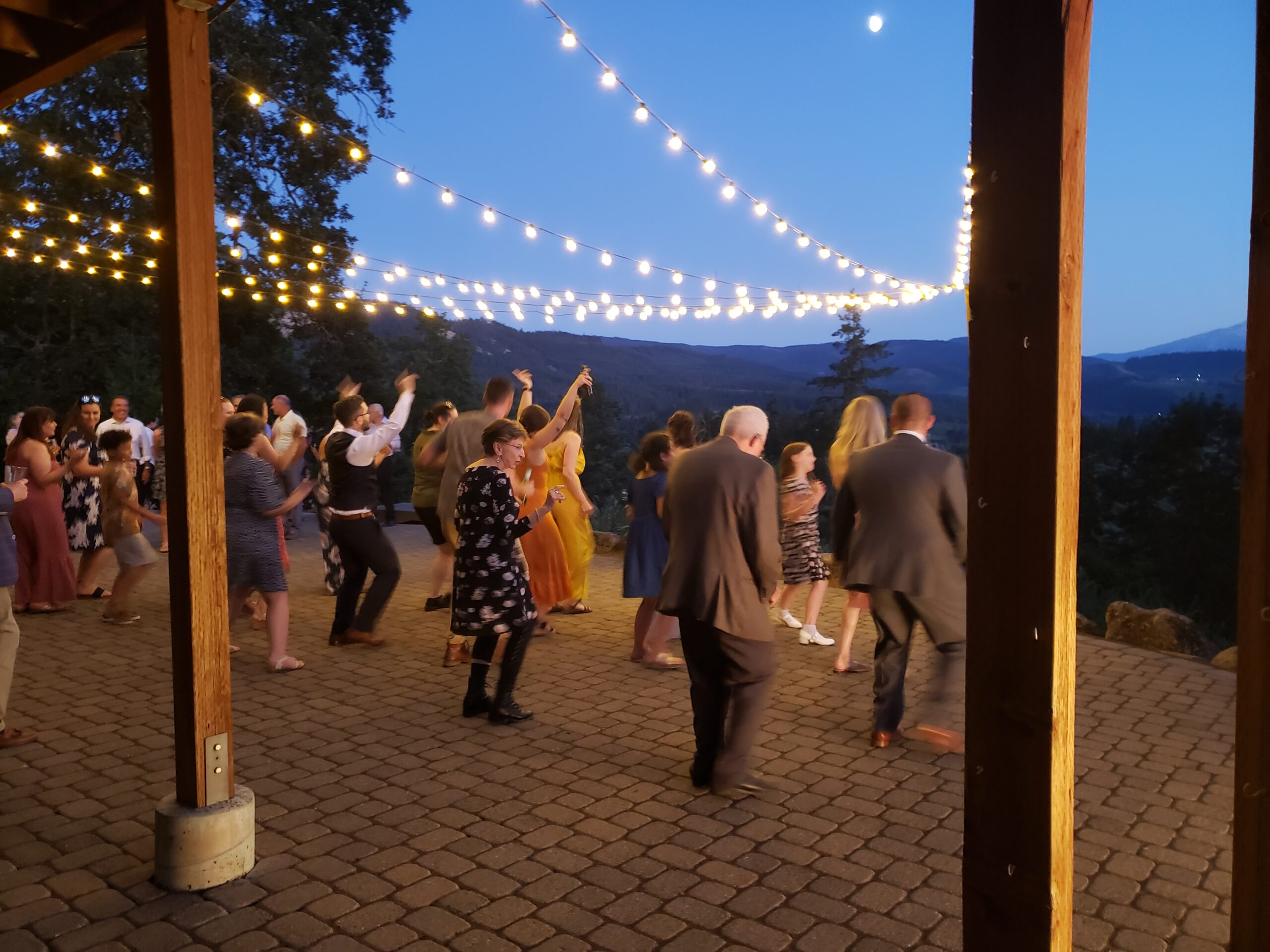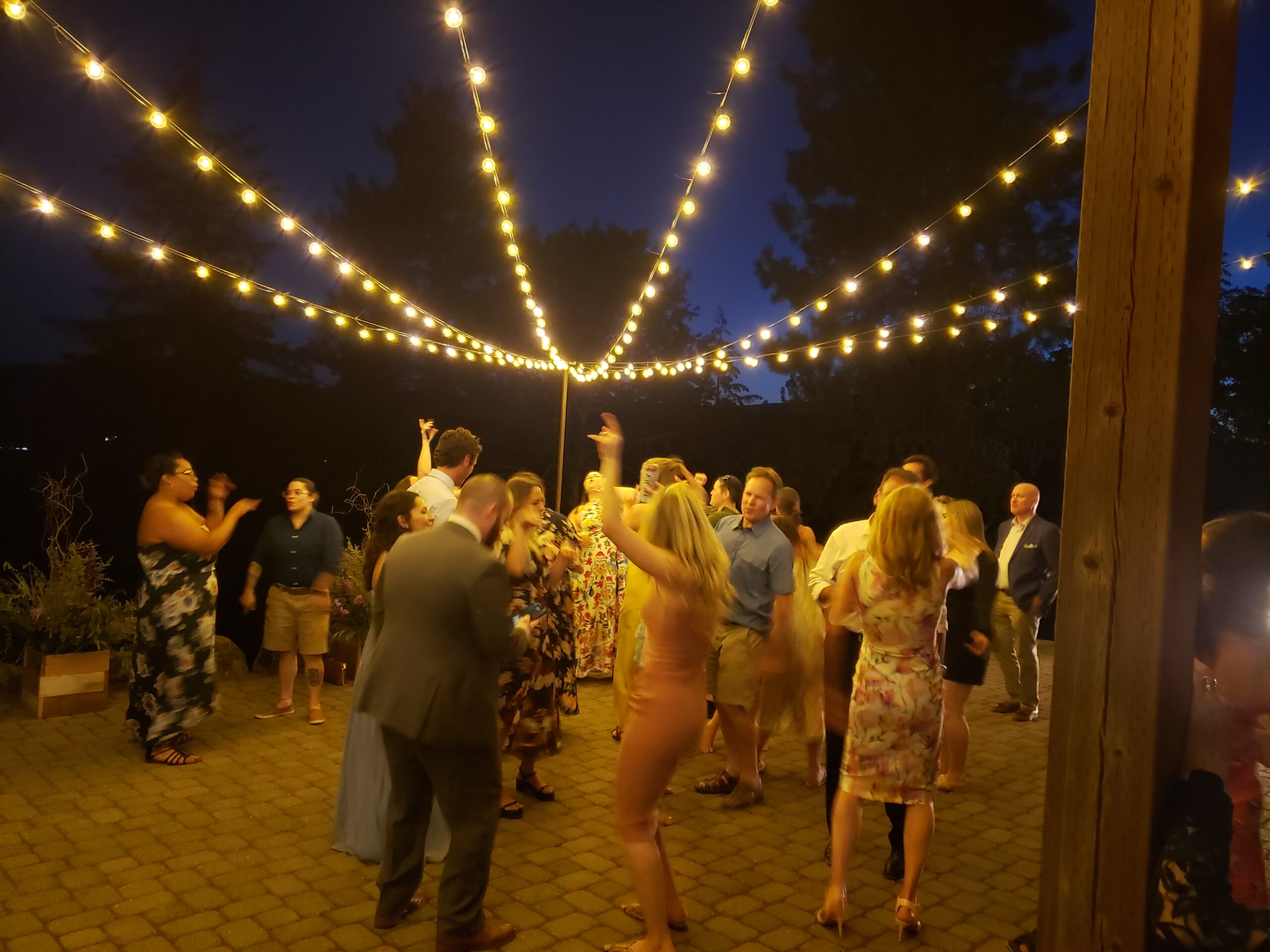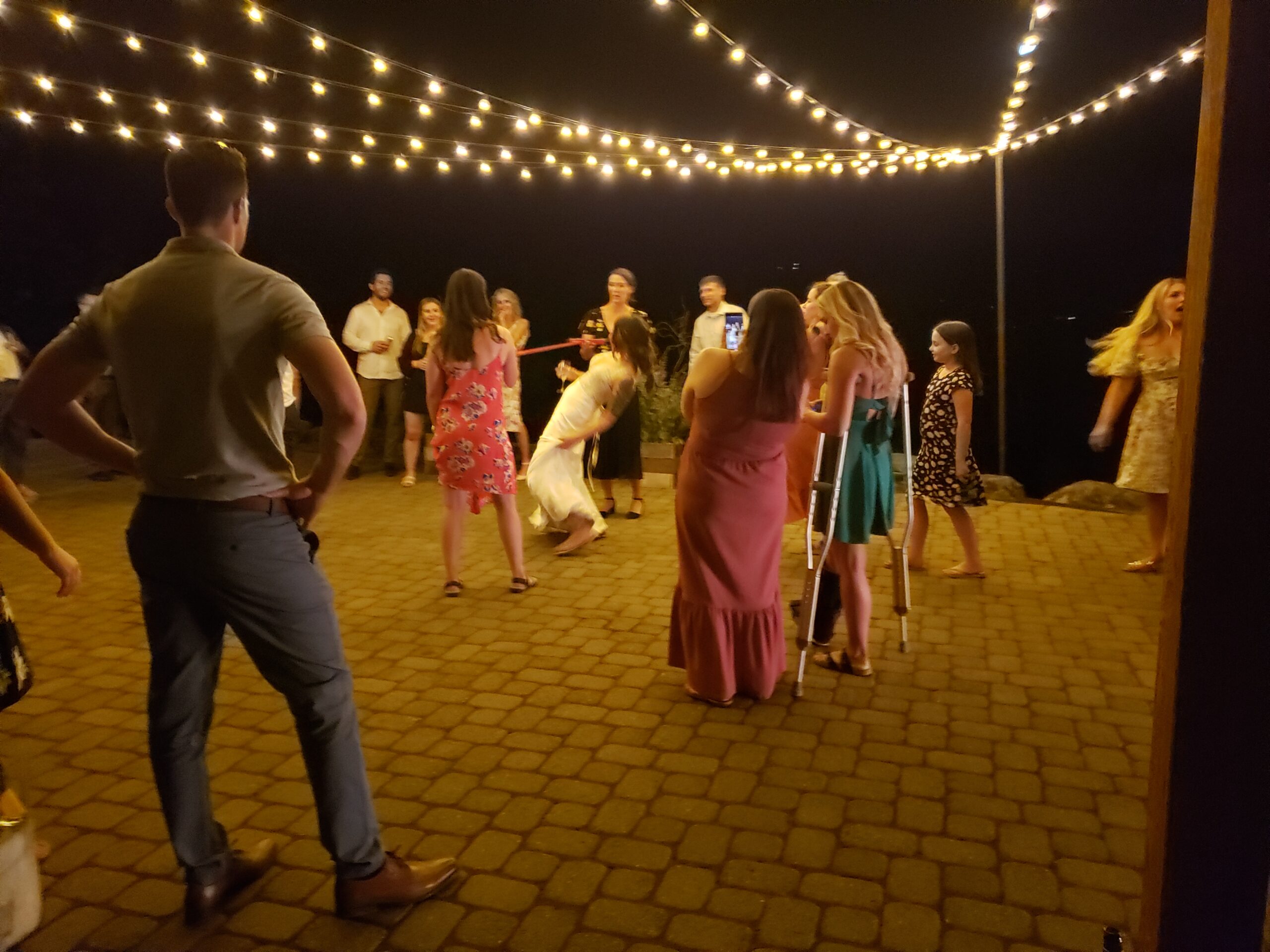 Congratulations Alex and Josh and thank you for choosing PRO DJs.

Post Event Satisfaction Survey:

"Rich really saved us after our DJ cancelled on us last minute. Not only did he fill the slot, he did a better job than we could have ever asked for!" -Alexandra Zirkle & Joshua Martin Wedding
Event Date: Saturday, August 6, 2022
Event Type: Wedding & Reception
Event Location: Crag Rat Hut
Event Staff: Rich Ellis
Quality of Customer Service via Telephone: Excellent
Quality of Customer Service via Internet: Excellent
Quality of Customer Service at Event: Excellent
Friendliness of your Entertainer: Excellent
Promptness of your Entertainer: Excellent
Professionalism of your Entertainer: Excellent
Entertainer's Performance: Excellent
Entertainer's Appearance: Excellent
System Appearance: Excellent
Sound Quality: Excellent
Overall Volume Levels: Excellent
Music Selection: Excellent
Incorporation of Your Requests: Excellent
Lighting Effects: Excellent
Equipment Appearance: Excellent
Overall Customer Service: Excellent
Planning Assistance: Excellent
Entertainer's Cooperation with Other Vendors: Excellent
Overall Performance Rating: Excellent
Would you recommend this service to others? Yes