Ponzi Vineyards Wedding Sherwood Oregon

It was a gorgeous day and a comfortable 75 degrees for Samantha and Andrew's Ponzi Vineyards Wedding in Sherwood, Oregon on Saturday, July 9, 2022. The ceremony was held outside on the lawn overlooking the vineyard. I provided microphones and a live harpist played the music.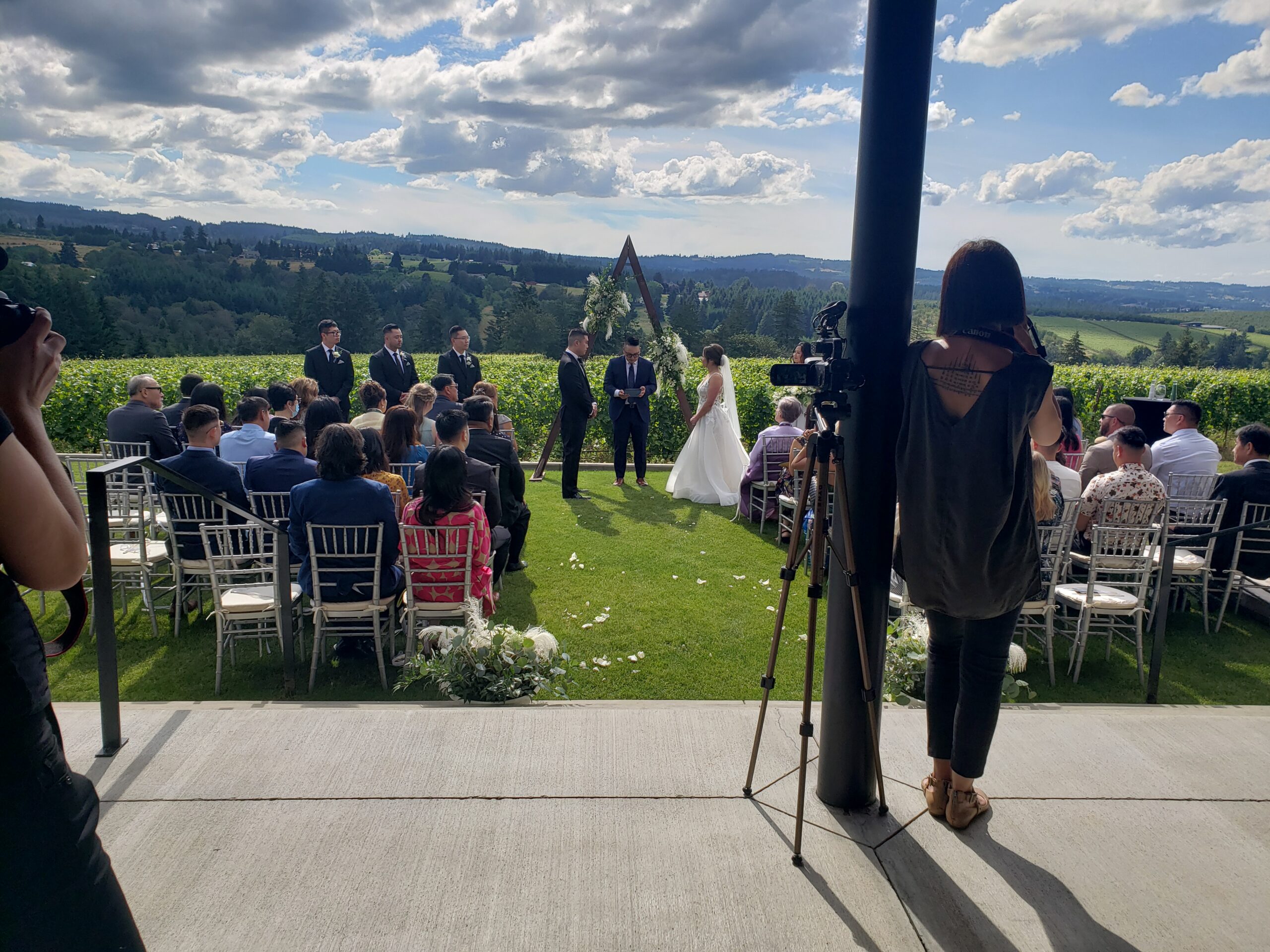 The harpist continued playing live music during the cocktail hour. I then took over for dinner and announced the newlyweds as they entered the Laurelwood Room dining area. Background music was a variety of selections from artists chosen by the bride and groom, including Tom Misch, Amy Winehouse, and Tony Bennet and Lady Gaga duets.

Ponzi Vineyards Wedding Reception Highlights:
Grand Entrance: Rihanna Feat. Calvin Harris – We Found Love
Cake Cutting: Calvin Harris Feat. Florence Welsh – Sweet Nothing
First Dance: Natalie Cole – This Will Be (An Everlasting Love)
Groom and Mother Dance: Celine Dion Duet With Andrea Bocelli – The Prayer
Last Dance: Spice Girls – 2 Become 1
The first dance and groom/mother dance were held on the patio outside the dining area with most guests watching from the outside.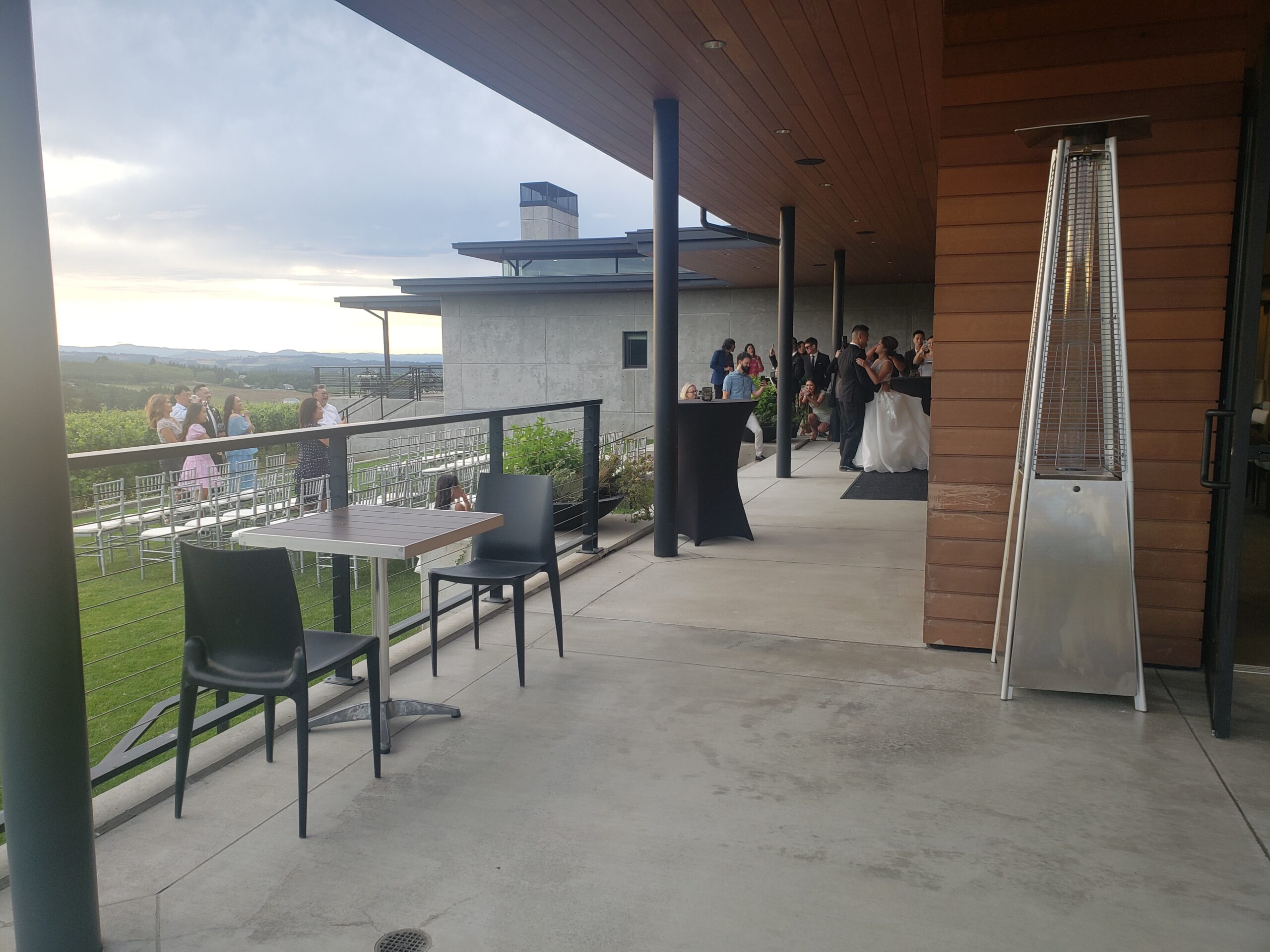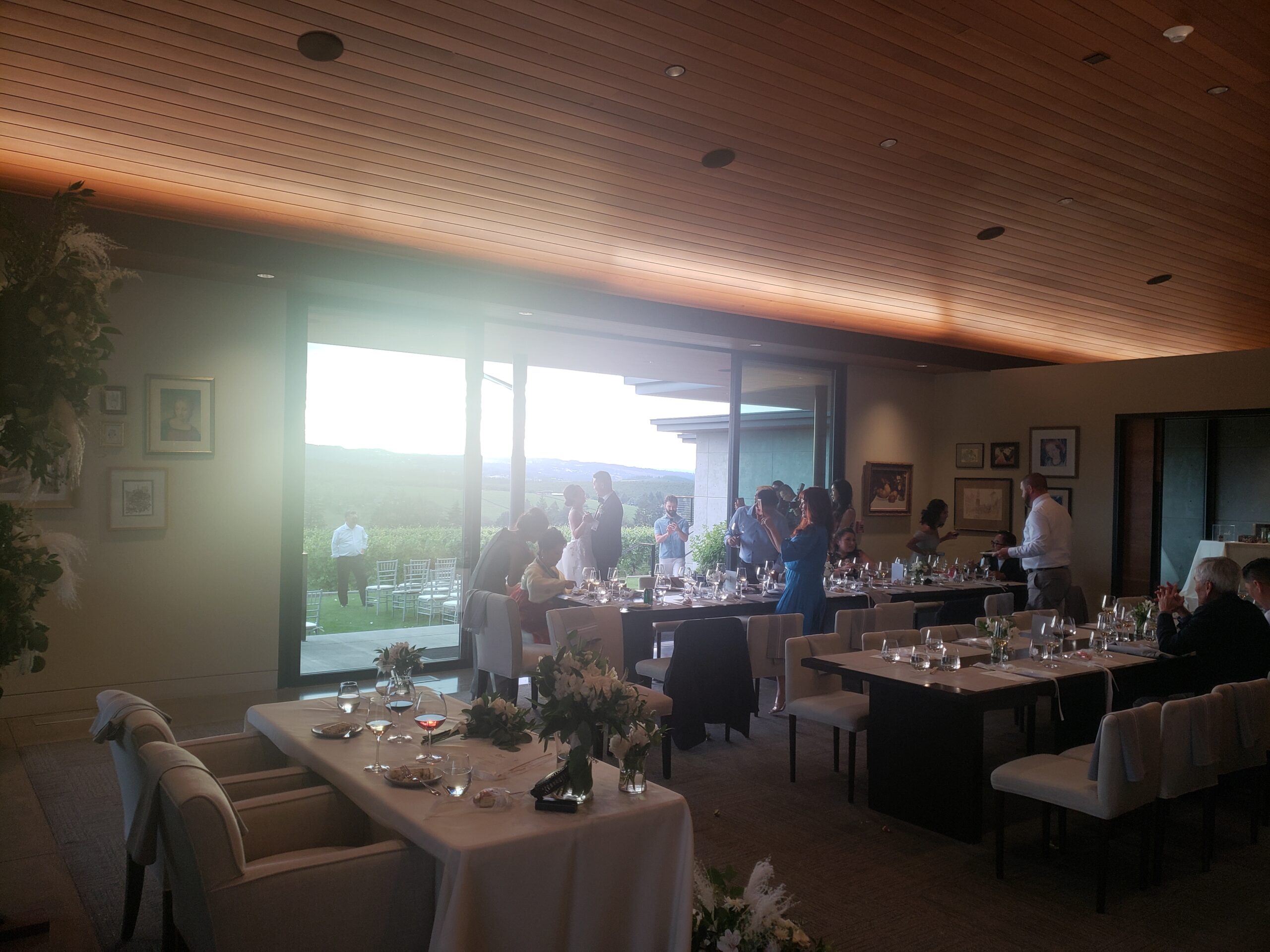 Following the groom/mother dance, I invited all guests to the Founders Terrace for dancing. Since this area was around the corner and out of view during the ceremony and reception, it took a few songs to get everyone there. It was a great crowd with amazing energy. They danced to everything from Whitney Houston to Dua Lipa, along with requests for "Cha Cha Slide" and "Cupid Shuffle".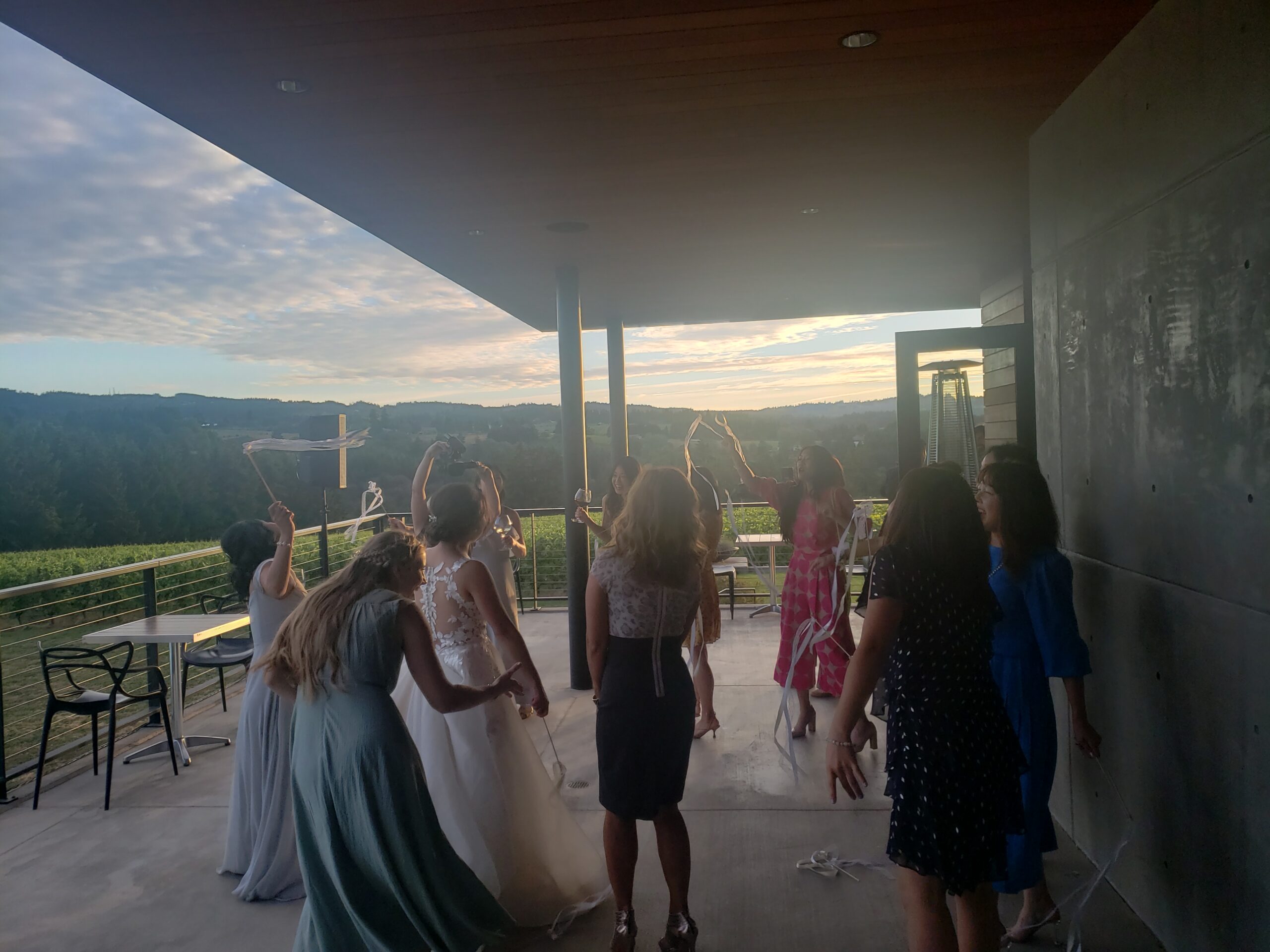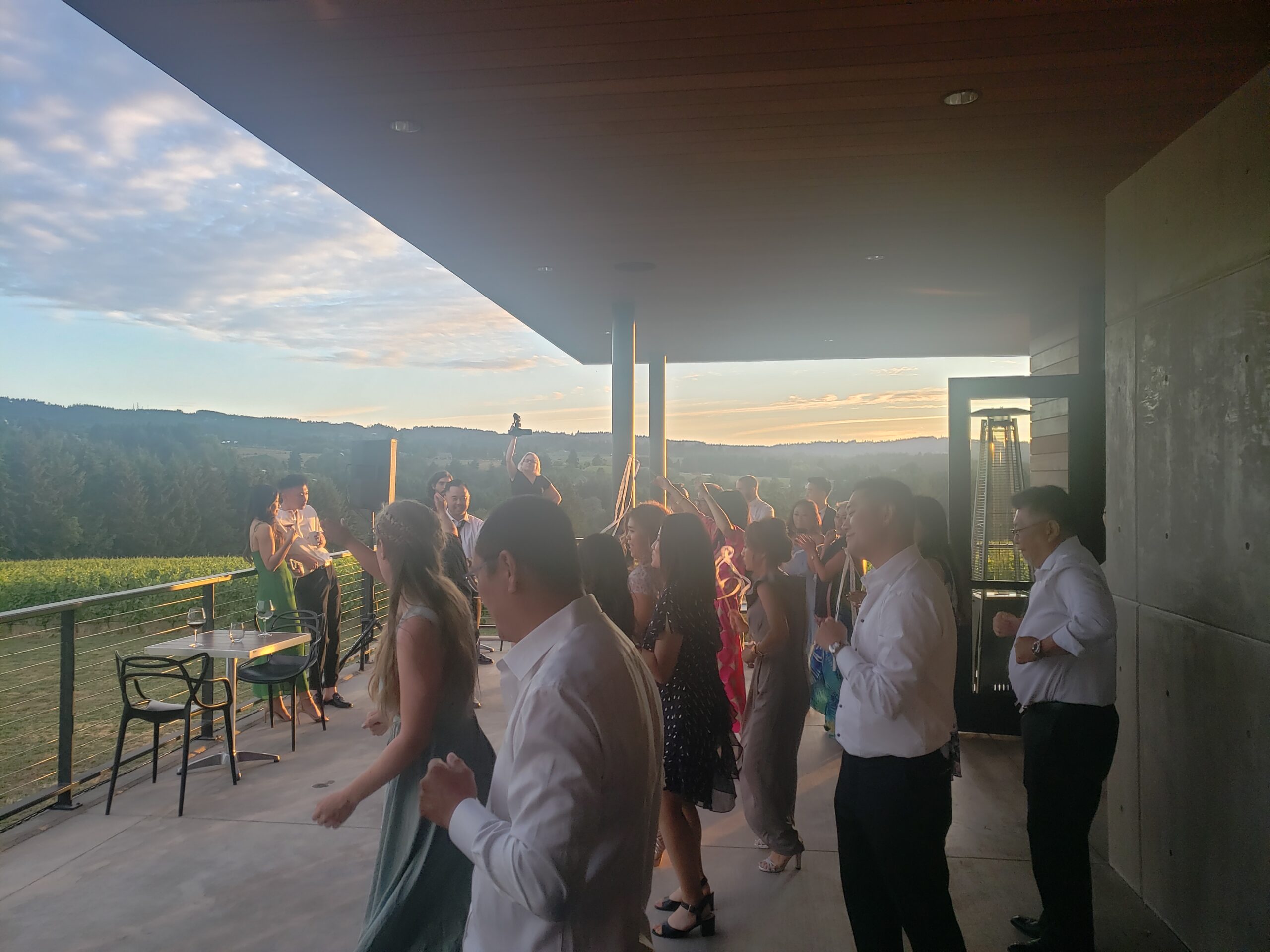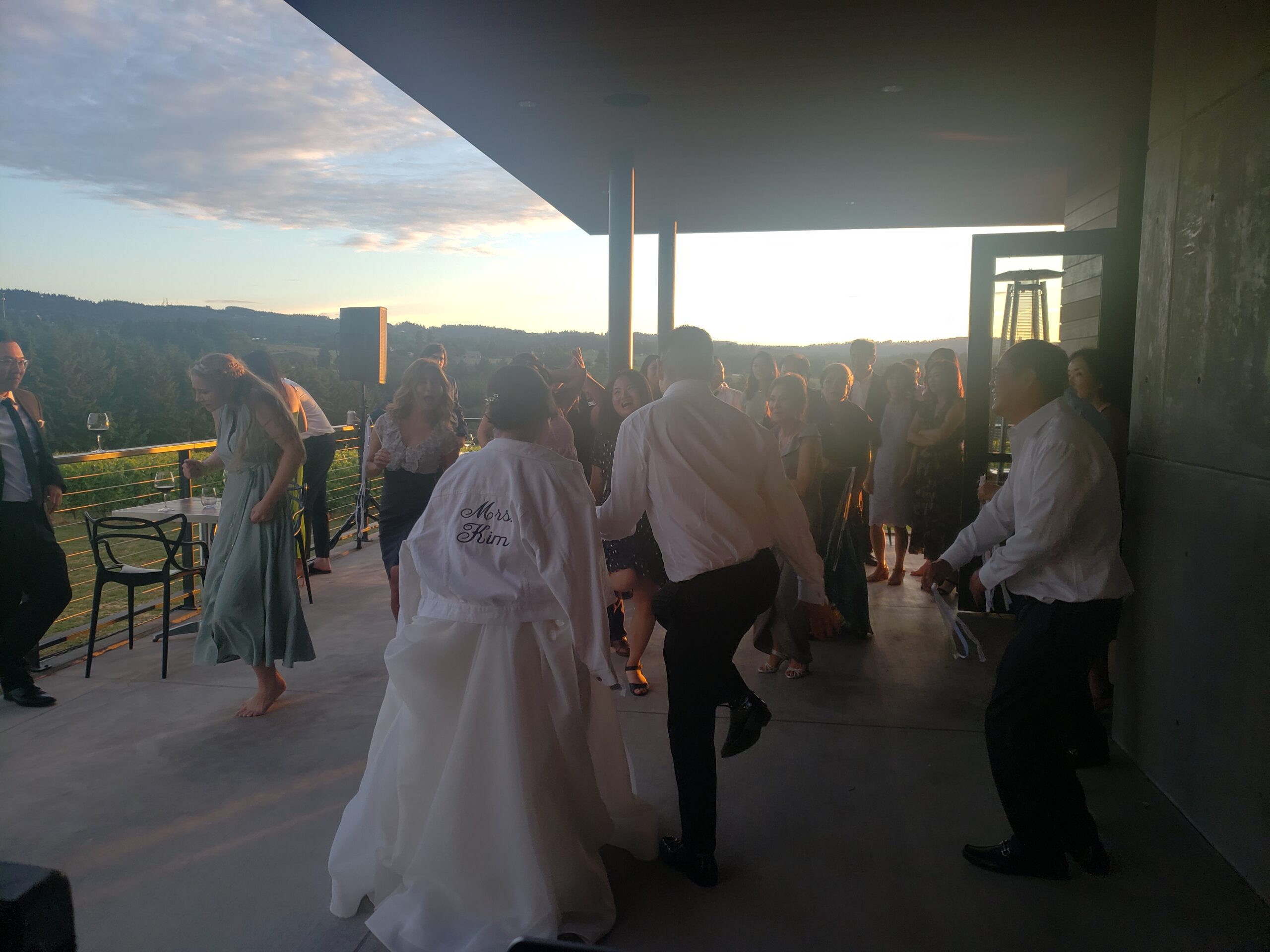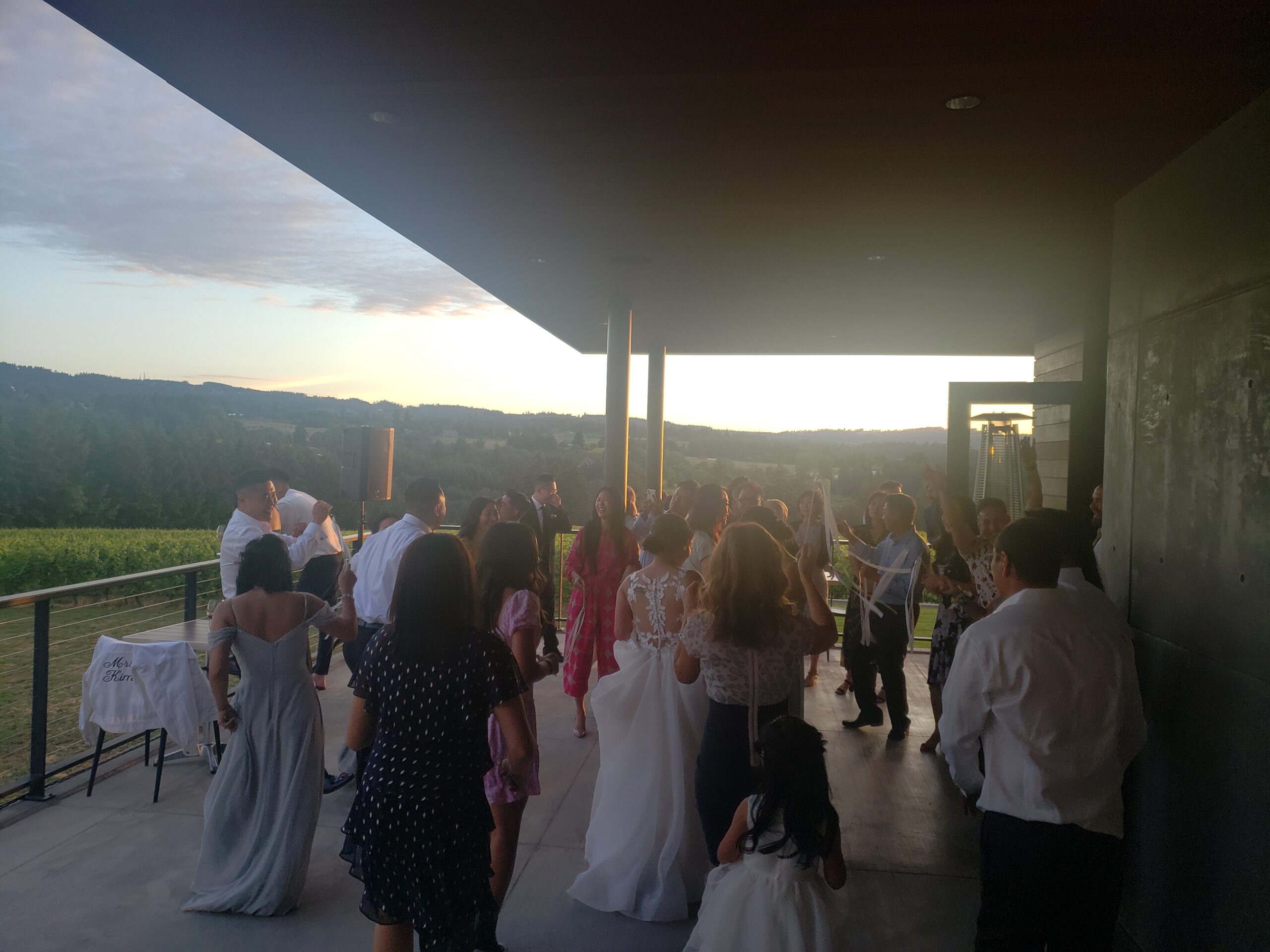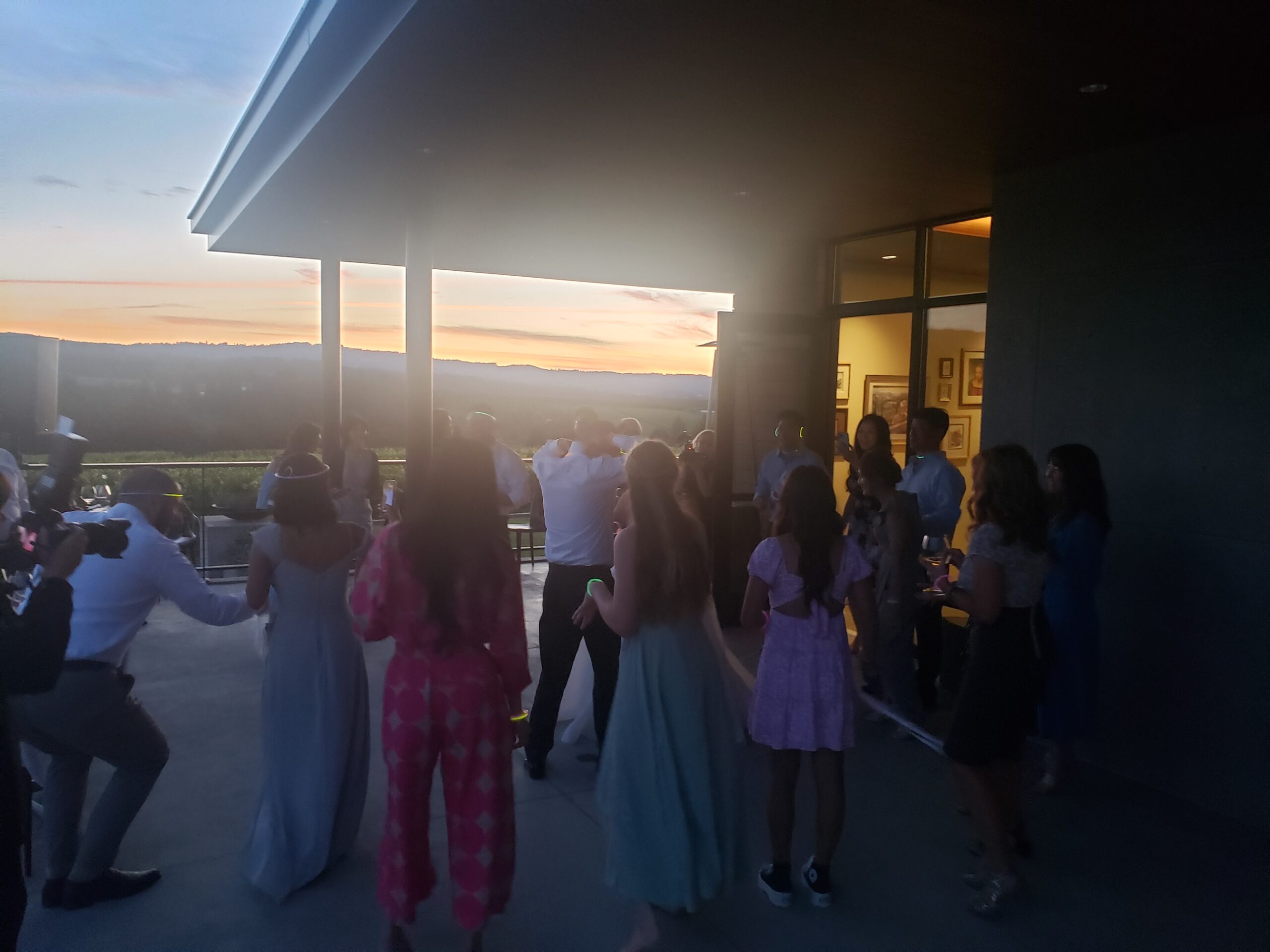 Congratulations Samantha and Andrew and thank you for choosing PRO DJs.