Wildfire Smoke At Abbey Road Farm Wedding

It was a smoky celebration at Samantha and Cameron's Abbey Road Farm Wedding on Thursday, September 10, 2020 as Northwest wildfires in Oregon and Washington brought a permanent haze that made the vineyards in the background appear as a silhouette.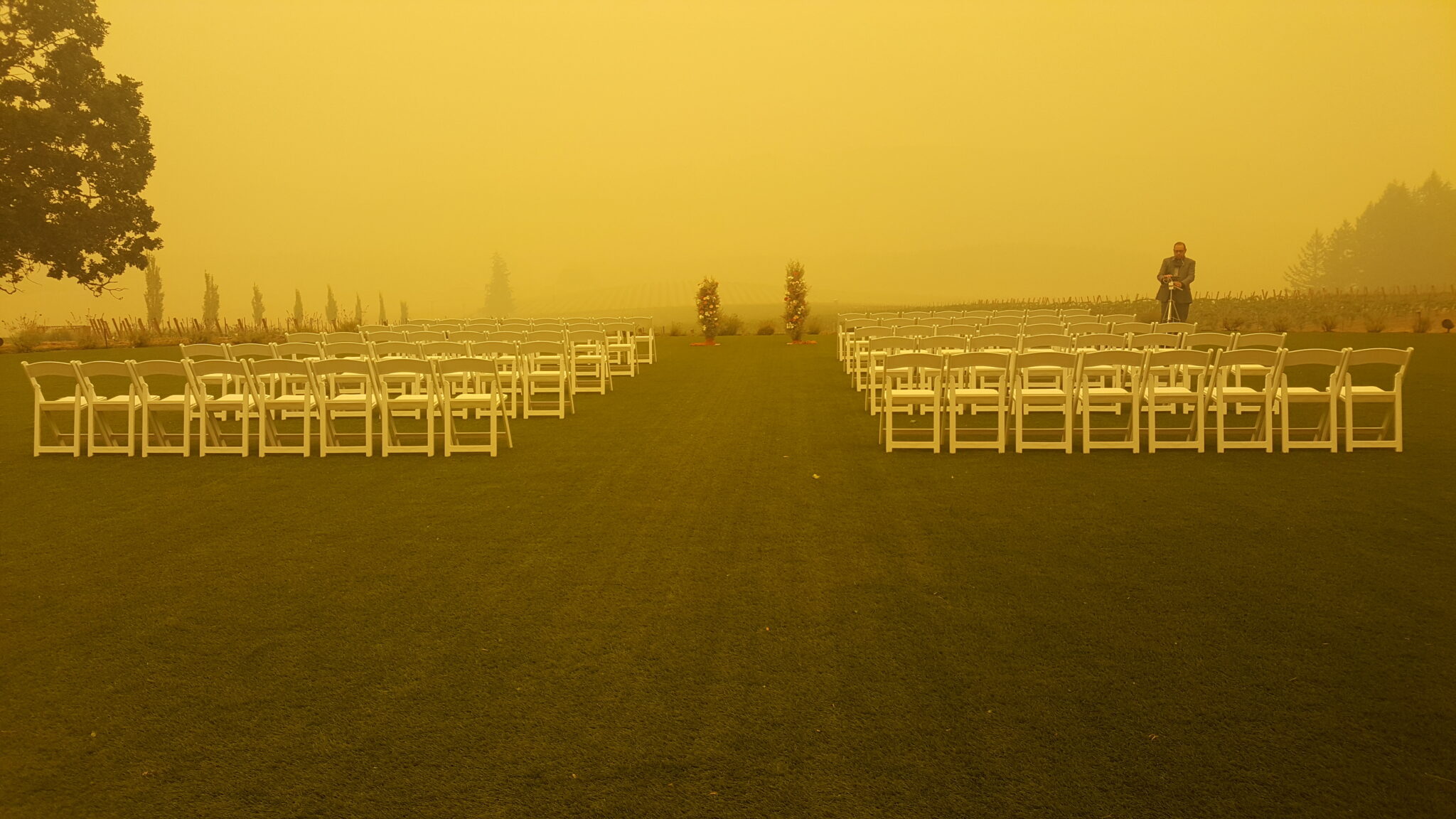 Abbey Road Farm Wedding Ceremony Highlights:
Wedding Party Entrance: Jack Johnson – Better Together
Bride Entrance: James Bay f/Alicia Keys – If I Ain't Got You
Bride/Groom Exit: Justin Timberlake f/Alicia Keys – Morning Light
It was cool for September, but a comfortable day with a high temperature in the upper 60's and following the wedding ceremony, guests relaxed with a cocktail on the lawn while playing games including Cornhole and Jenga. Background music for cocktails and dinner was put together by the bride who sent me a Spotify playlist in advance. Her playlist featured a variety of artists, including Maroon 5, Luke Bryan, Bruno Mars, Thomas Rhett and more.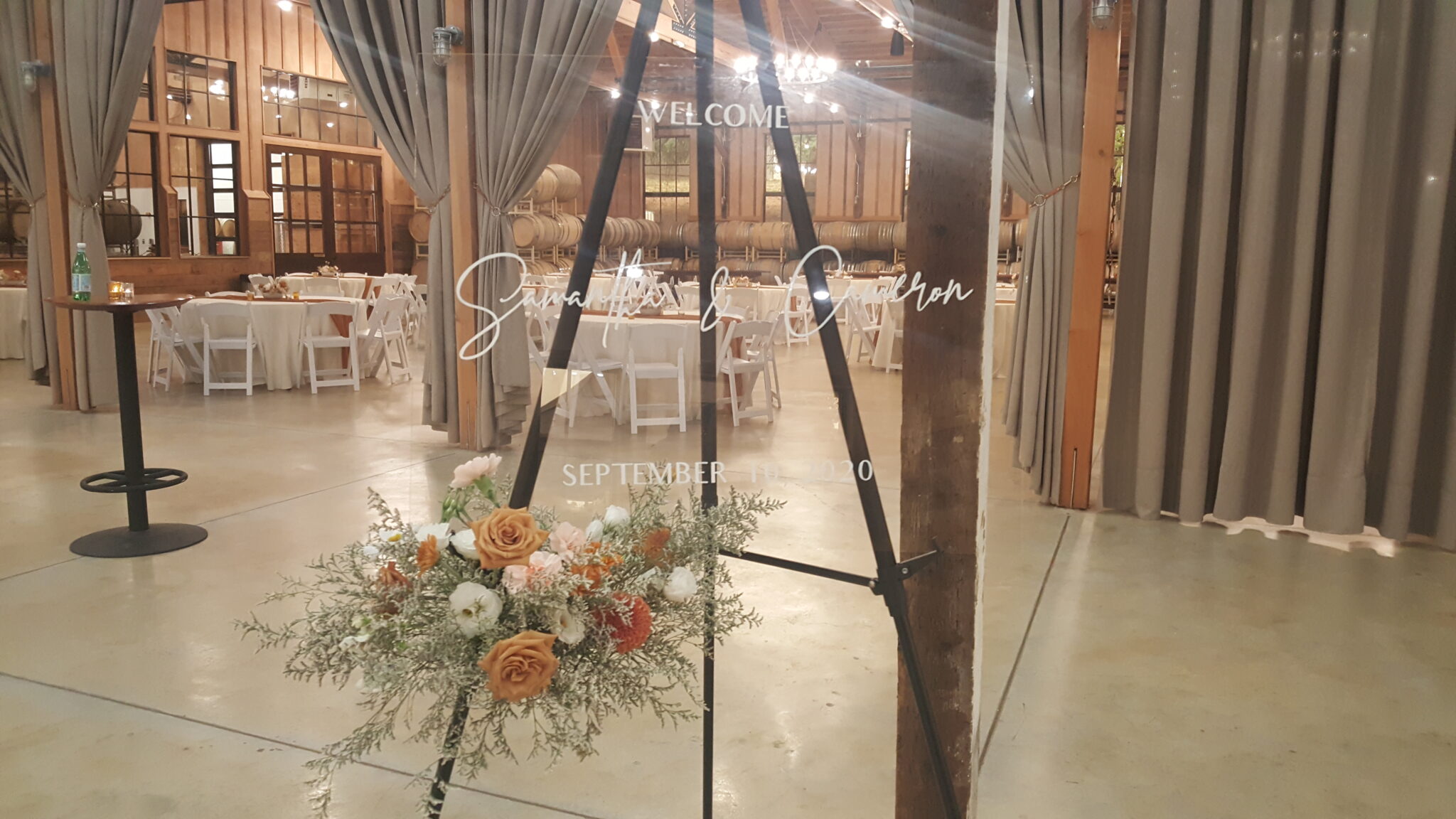 Abbey Road Farm Wedding Reception Highlights:
Grand Entrance: Smash Mouth – I'm A Believer
Cake Cutting: James Taylor – How Sweet It Is
First Dance: Brantley Gilbert – Whenever We're Alone
Bride and Father/Groom and Mother Dance: Slash – Sweet Child O' Mine (Acoustic)
Last Dance: Chris Stapleton – Millionaire
For the bride's entrance music to the ceremony, the first dance and parent's dance, Samantha asked if I could edit her selections to make them shorter. I have a sound studio and do this often.

The dance floor opened to everyone with a slow dance (Ed Sheeran – Thinking Out Loud) and from there, guests enjoyed getting down to big hits "Happy" and "Hey Ya," along with requests from the newlyweds for Hall & Oates, Michael Jackson, Macklemore and a heavy dose of 90's pop (N Sync, Backstreet Boys, Britney Spears, Spice Girls).

Best wishes Samantha and Cameron! Thank you for choosing PRO DJs.