Covid Karaoke Birthday Party Portland
Strange year this has been, but the party can go on with social distancing and mask wearing and that's how we did it for Greg's karaoke birthday party at a private residence in SW Portland, Oregon on Saturday, October 3, 2020.
With about 25 guests in attendance, this event took place in the back yard under a tent with tables spaced apart for cocktails and dinner.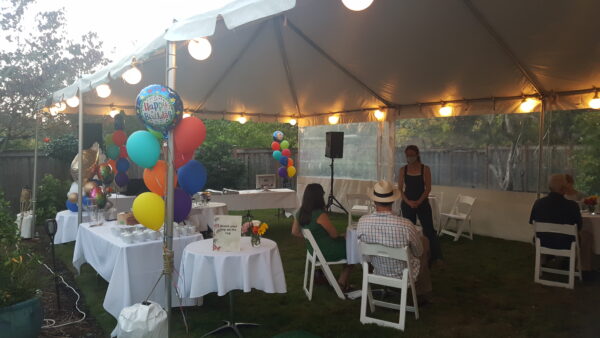 Most of those who sang karaoke wore a mask, but if they chose not to, there were plenty of disinfectant wipes on hand to keep the microphones clean. Guests performed everything from Sonny & Cher's "I Got You Babe" to Lizzo's "Truth Hurts" and a few show tunes. The birthday boy sang six songs including the nightcap, Billy Joel's "Piano Man."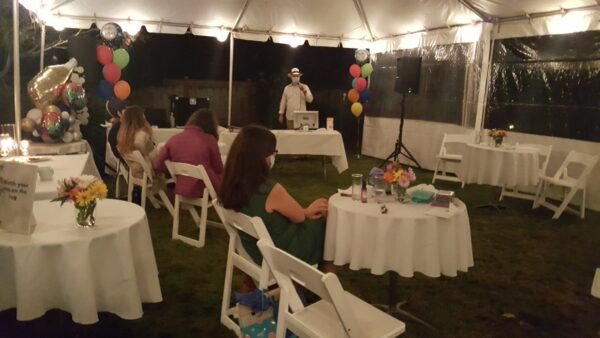 Happy Birthday Greg and thank you for choosing PRO DJs for your celebration.