Rainier Oregon Wedding At Private Residence
Jodi and Tom's Rainier Oregon wedding was held on Saturday, October 10, 2020 at the home of the bride's family. There were two tents setup on the property… one for the ceremony at the bottom of the driveway and other off the front of the house for the reception.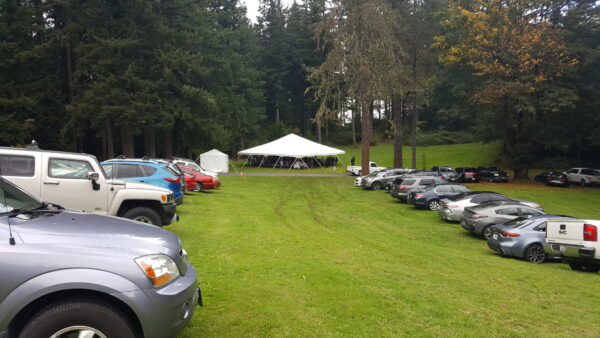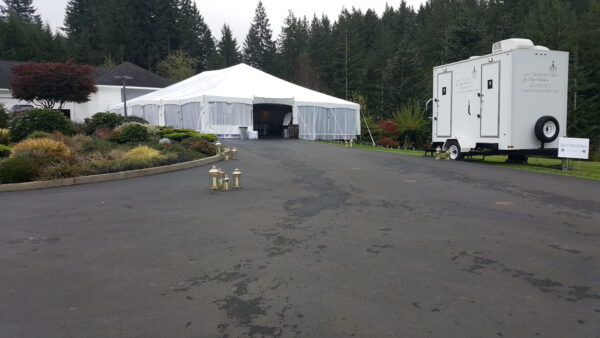 I provided music for the reception only. To ensure enough space for seating, the tent was extended past the driveway where the grass angles down. I was able to make this work, although I could not find a solution for one leaning speaker 🙂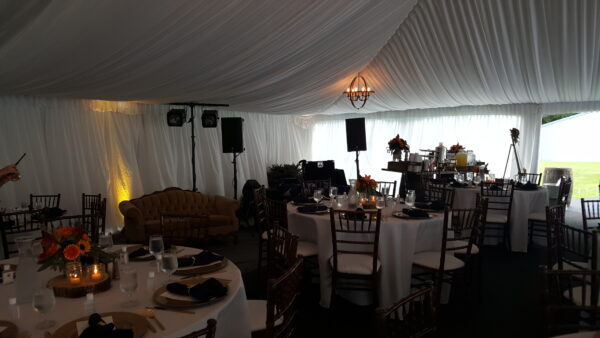 As guests arrived for the reception, I played a mix of Jazz/Bossa nova as requested by the bride and groom.
Rainier Oregon Reception Highlights:
First Dance: Gregory Alan Isakov & The Colorado Symphony – The Stable Song
Bride and Father Dance: Tim McGraw – My Little Girl
Groom and Mother Dance: NeedToBreathe – Stones Under Rushing Water
It was a great night of dancing as guests enjoyed moving to a variety of hit songs, including the groom's requests for the "Electric Slide" and AC/DC's "TNT." The evening ended around 8pm with a sparkler sendoff for the newlyweds.
Best wishes Jodi and Tom and thank you to the sister of the bride, Riley for choosing PRO DJs.