August Ridgefield Wedding at Private Mansion

Janae and Simon's Ridgefield wedding was held on Saturday, August 29, 2020 at the home of the groom's father in Ridgefield, Washington.

With a snowless Mt. St. Helens off in the distance, the ceremony began at 4:30pm on a beautiful late August day with temperature about 73 degrees.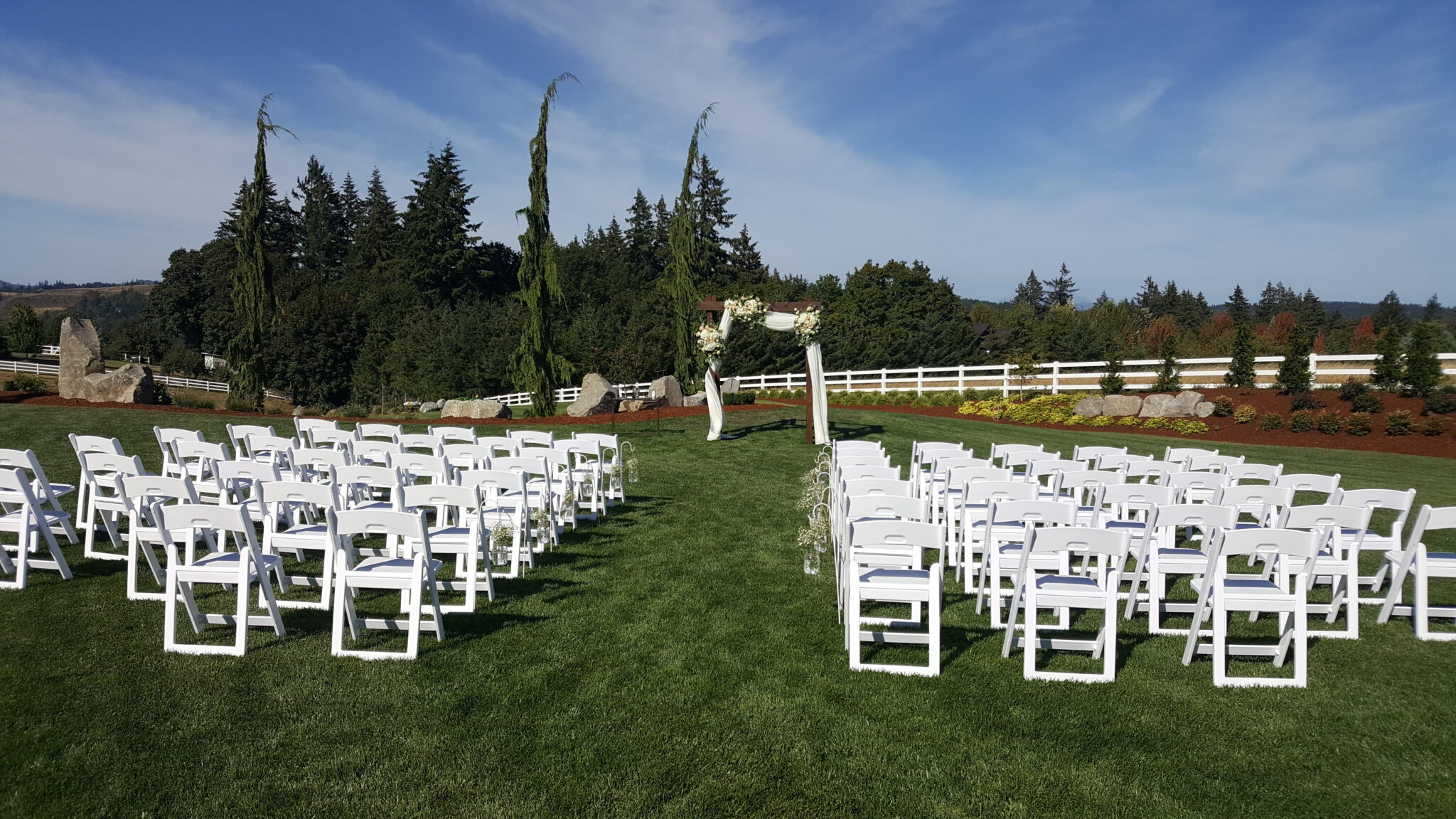 Ridgefield Wedding Ceremony Highlights:
Wedding Party Entrance: Debussy Consort – Pachelbel's Canon In D (Kanon in D)
Bride Entrance: Kina Grannis – Can't Help Falling In Love
Sand Ceremony: Calum Scott & Leona Lewis – You Are the Reason
Bride/Groom Exit: Stevie Wonder – Signed, Sealed, Delivered (I'm Yours)
With 75 guests in attendance, there was a lot of space to enjoy the reception, but most hung out near the swimming pool until dinner. Background music for cocktails and dinner was put together by the bride who sent me a Spotify playlist in advance. Her playlist featured a variety of artists, including The Temptations, Blake Shelton, Aretha Franklin, Zac Brown Band and more.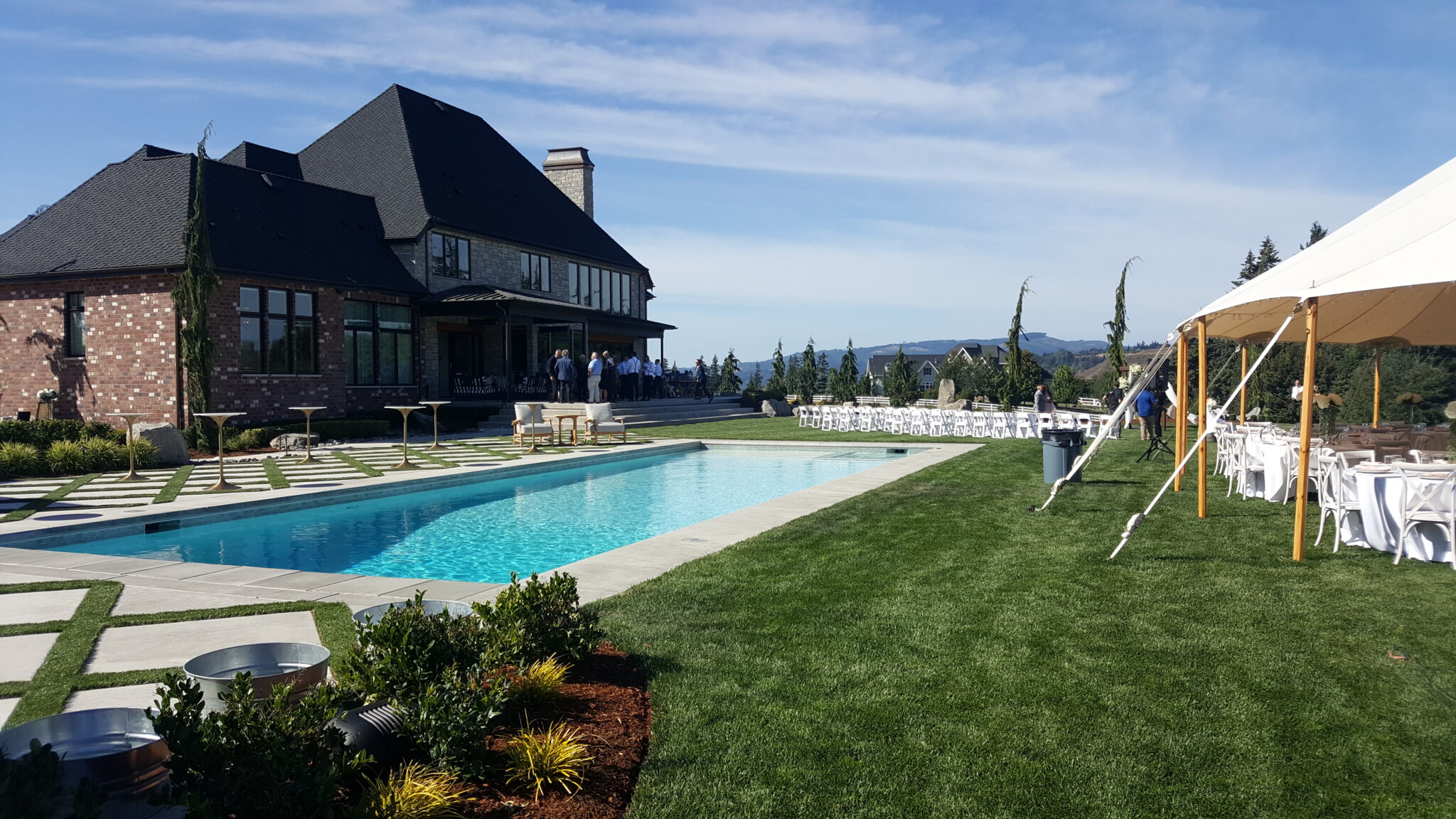 Ridgefield Wedding Reception Highlights:
Grand Entrance: Otto Knows – Million Voices (Radio Edit)
Cake Cutting: James Taylor – How Sweet It Is
First Dance: Green River Ordinance – Dancing Shoes
Bride and Father Dance: Bob Carlisle – Butterfly Kisses
Groom and Mother Dance: Lee Brice – Boy
Bouquet Toss: Beyonce – Single Ladies (Put A Ring On It)
Garter Toss: Nelly – Hot In Herre
Last Dance: Florence and the Machine – Stand By Me
The dance floor opened to everyone around 8:30pm and many danced to every song until 11. They enjoyed everything from The Beatles and Michael Jackson to Lizzo and Bruno Mars and lots of Country music.

With the wind howling, it got cold dropping to around 59 by 10pm, so dancing kept everyone warm. Although, the best man and groom's brother jumped in the pool around 10:30, then made his way back to the dance floor 🙂

Congratulations Janae and Simon and thank you for choosing PRO DJs.