Delightful Day For Yellow Gold Farm Wedding

Noelle and Eric's Yellow Gold Farm wedding took place in Albany, Oregon on Saturday, August 22, 2020 on a delightful summer day.

The temperature was a perfect 83 degrees, but the giant trees shade almost the entire property of this venue so even a hot day would be comfortable here.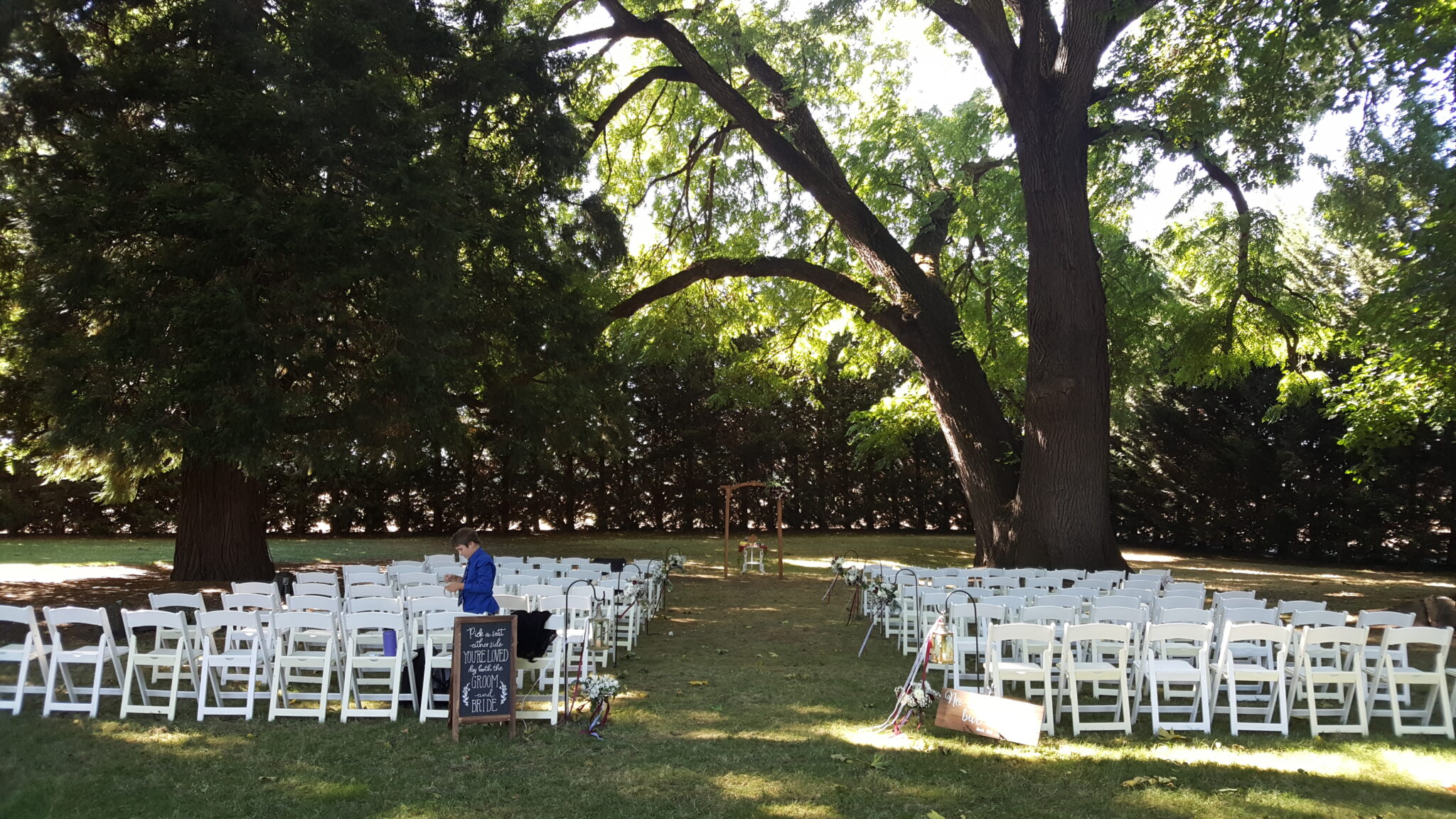 Yellow Gold Farm Wedding Ceremony Highlights:
Grandparents and Mothers Entrance: Brooklyn Duo – Shallow
Wedding Party Entrance: Brooklyn Duo – The Scientist
Bride Entrance: Ludovico Einaudi – Nuvole Bianche
Worship Song: Housefires – Build My Life
Communion & Sand Pouring: Cageless Birds – We Rise
Bride/Groom Exit: Maren Morris & Hozier – The Bones
Following the ceremony, I moved my sound system to the dance floor area. While guest enjoyed drinks and refreshments, I played a mix of background music from a variety of artists including: Train, OneRepublic, Lauryn Hill, Colbie Caillat, and Coldplay.

Yellow Gold Farm Wedding Reception Highlights:
Grand Entrance: Jonas Brothers – I Believe
Cake Cutting: Johnnyswim – Take The World
First Dance: Eric and Noelle Taylor – Every Part of Me
Bride/Father Dance: Steffany Gretzinger – We Dance
Groom/Son Dance: Beach Boys – God Only Knows
Anniversary Dance: Rod Stewart – Have I Told You Lately
Noelle and Eric are musicians and for their first dance, recorded a new song titled "Every Part of Me." This was a surprise for their guests and well-received.

The anniversary dance began with 15 married couples and the longest married ended being the bride's grandparents (55 years).

When the dance floor opened to everyone, guests were not shy and filled it for the remainder of the evening, dancing to everything from "Dancing Queen" and "Dynamite," to "You Can Call Me Al" and the "Cupid Shuffle."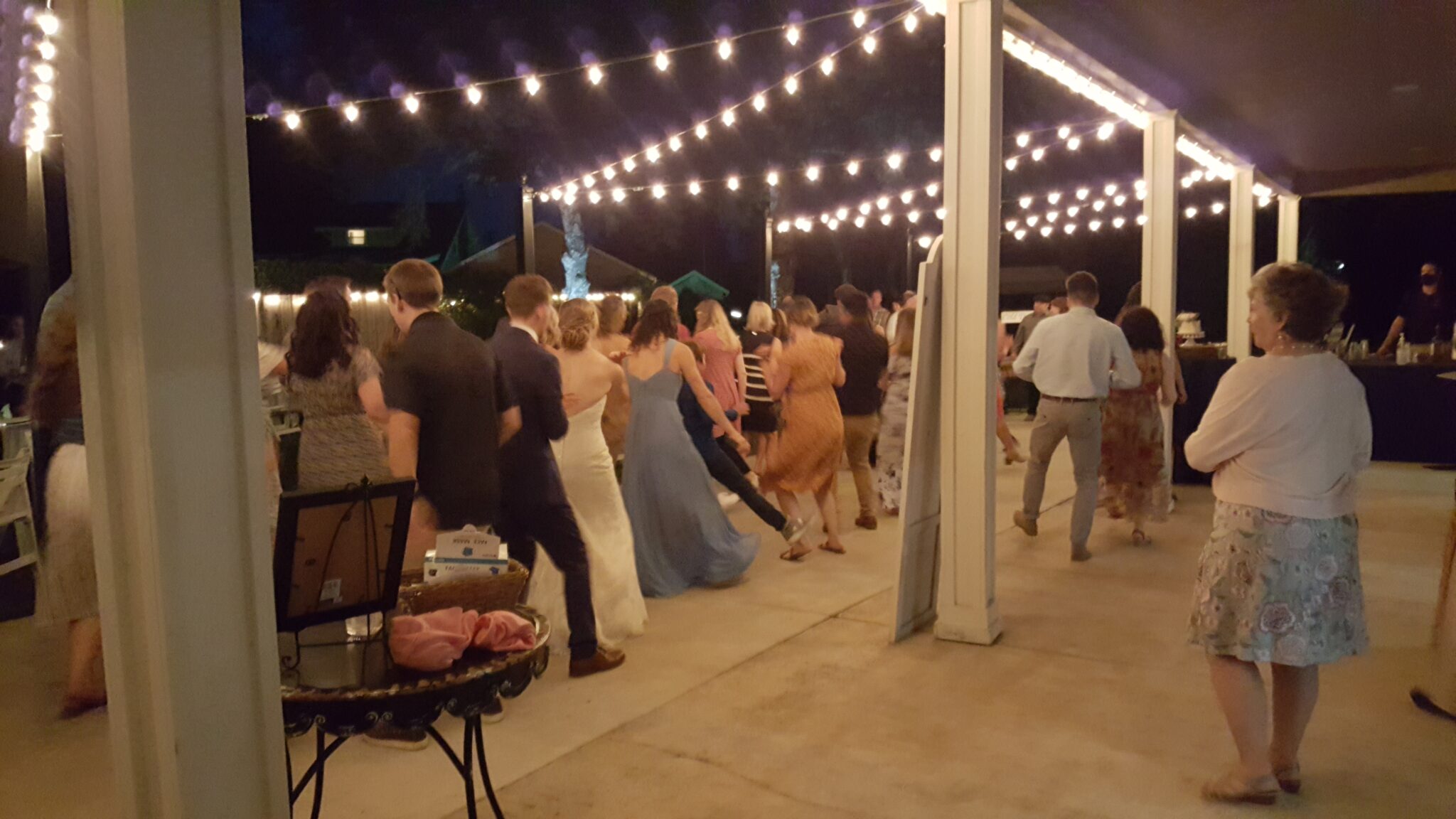 Congratulations Noelle and Eric and thank you for choosing PRO DJs.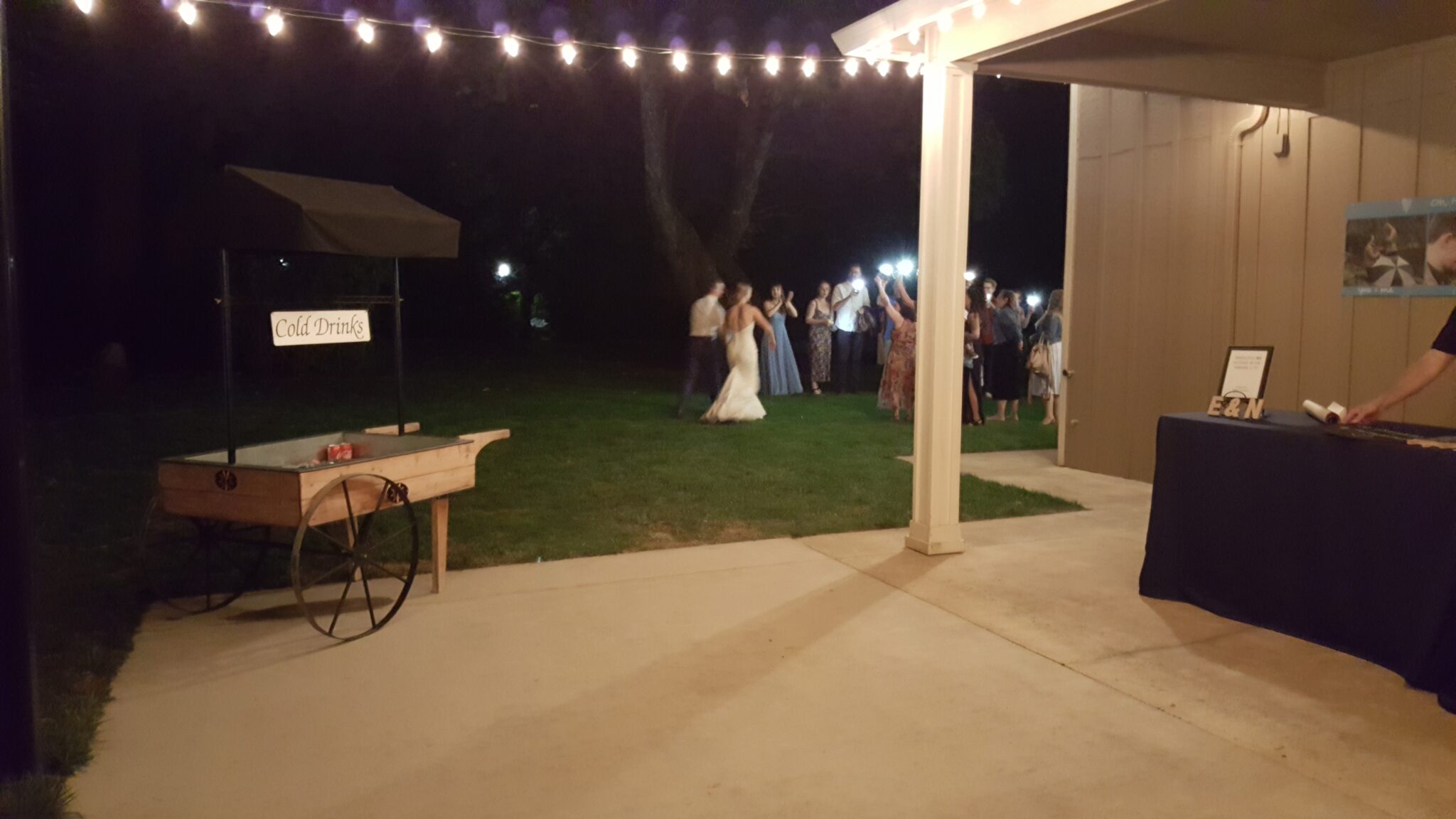 Post Event Satisfaction Survey:

"Rich was wonderful!! He was very easy to communicate with, extremely friendly, and helpful with suggestions to make sure our event was the best it could be. Couldn't have asked for anyone better!"  -Noelle Basham
Event Date: Saturday, August 22, 2020
Event Type: Wedding
Event Location: Yellow Gold Farm
Event Staff: Rich Ellis
Quality of Customer Service via Telephone: Excellent
Quality of Customer Service via Internet: Excellent
Quality of Customer Service at Event: Excellent
Friendliness of your Entertainer: Excellent
Promptness of your Entertainer: Excellent
Professionalism of your Entertainer: Excellent
Entertainer's Performance: Excellent
Entertainer's Appearance: Excellent
System Appearance: Excellent
Sound Quality: Excellent
Overall Volume Levels: Excellent
Music Selection: Excellent
Incorporation of Your Requests: Excellent
Lighting Effects: Good
Equipment Appearance: Excellent
Overall Customer Service: Excellent
Planning Assistance: Excellent
Entertainer's Cooperation with Other Vendors: Excellent
Overall Performance Rating: Excellent
Would you recommend this service to others? Yes