Sizzling Wedding Celebration At Portland's Firehouse Restaurant

Sadie and Bryce were married and held their wedding reception at the Firehouse Restaurant in Portland, Oregon on Saturday, September 2, 2023.

The first day of Labor Day weekend was a warm 88 degrees, but fairly comfortable during the ceremony just outside the main building. I setup a small second sound system along the wall and provided a lapel microphone for the officiant, as well as a handheld cordless microphone for the couple to speak their vows.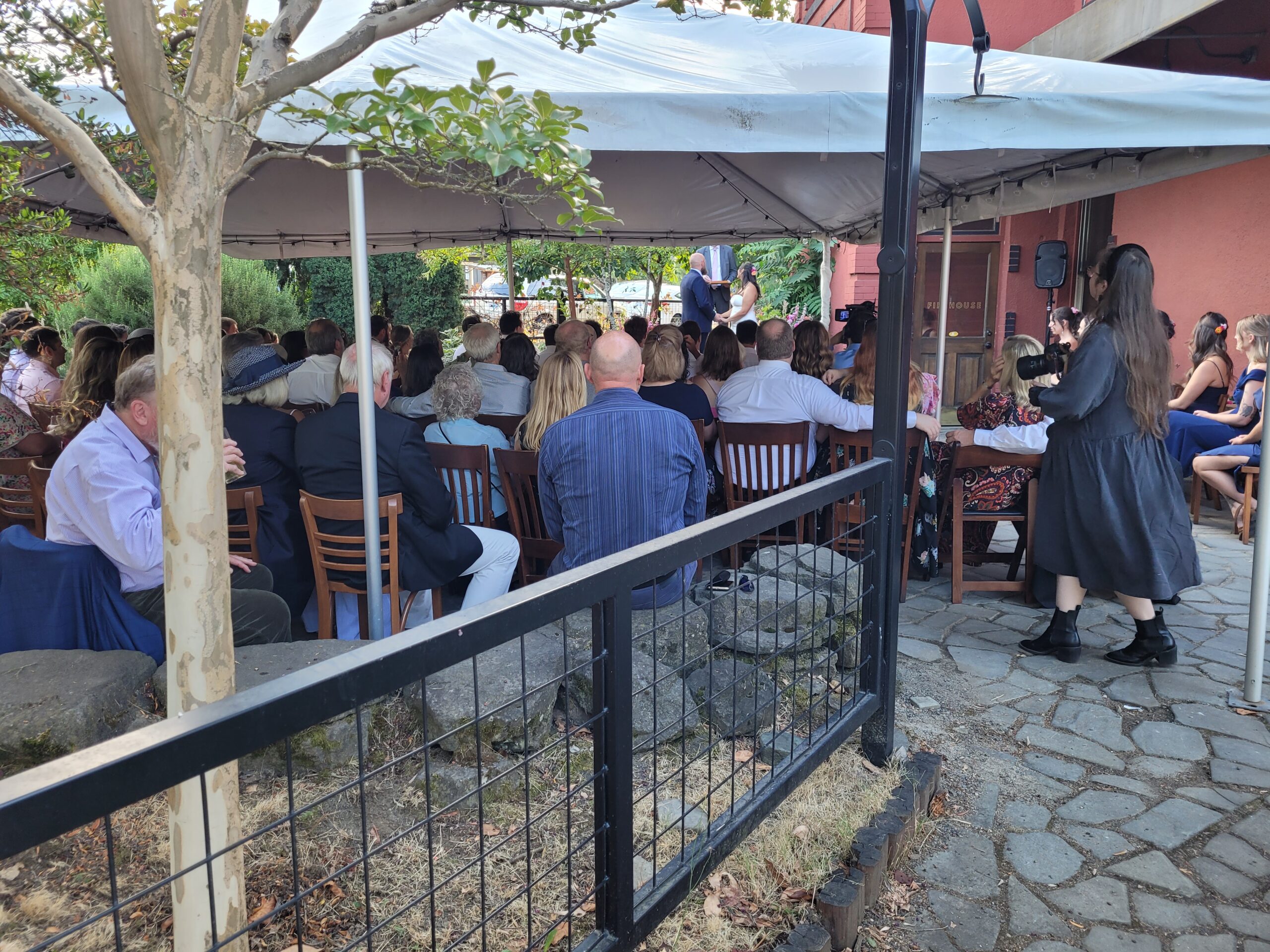 Firehouse Restaurant Wedding Ceremony Highlights:
Wedding Party Entrance: The Chicks – Cowboy Take Me Away
Bride Entrance: Tyler Childers – Lady Mae
Bride/Groom Exit: Taylor Swift – Paper Rings
The reception followed immediately afterwards. My main system was setup inside opposite the open cooking area. With additional speakers, I was able to provide background music most everywhere for guests who were primarily outside during cocktails and dinner.

The setlist was a mix of selections by some of the newlyweds favorite artists, including Tyler Childers, Taylor Swift, Mumford & Sons, The Lumineers, The Wood Brothers, Caamp and The Chicks.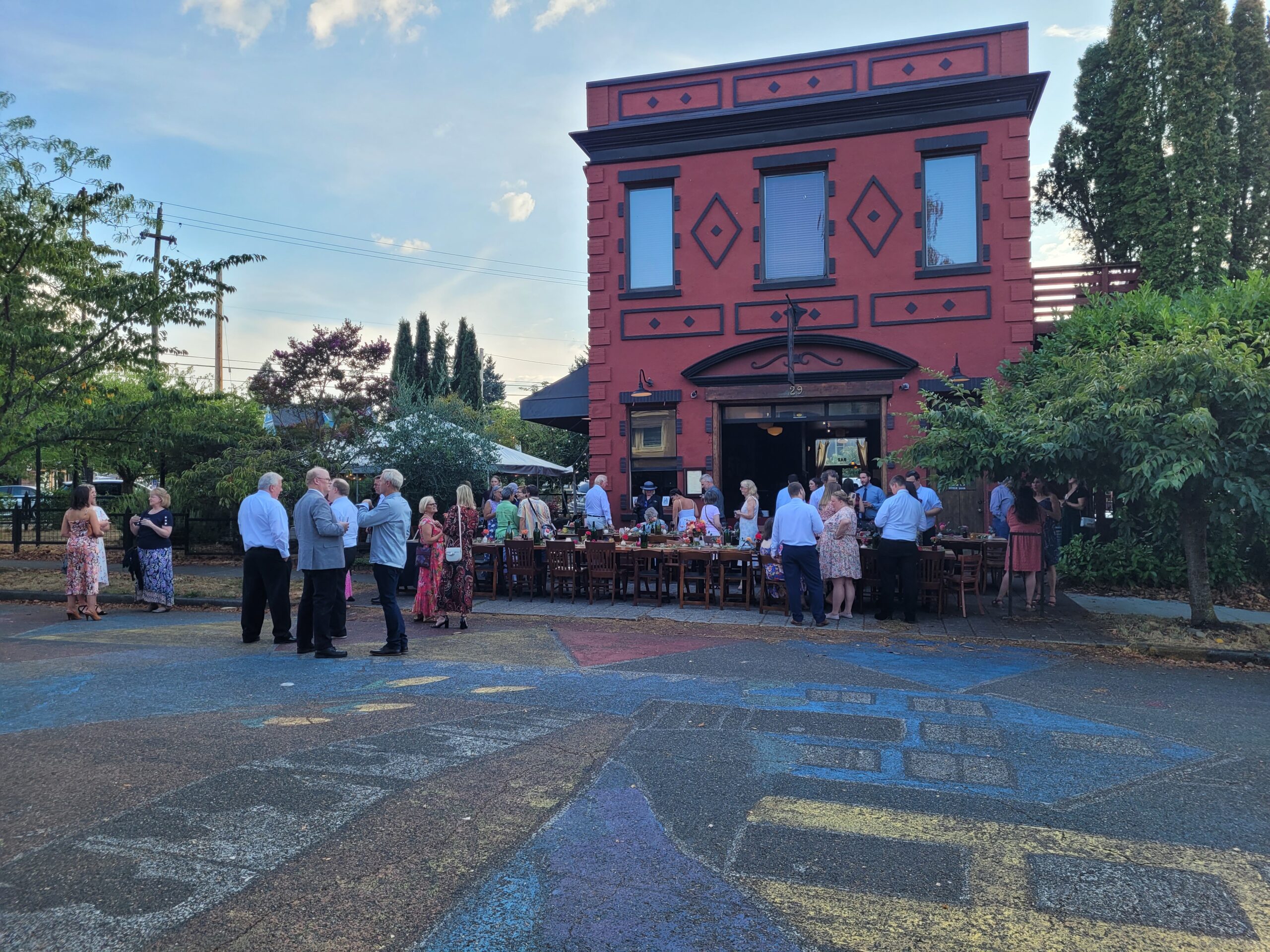 For dinner, each section of tables was named after one of Bryce and Sadie's cats, so I excused each section by announcing the corresponding cat name 🙂




Firehouse Restaurant Wedding Reception Highlights:
Grand Entrance: Formula 1 Theme Song (Brian Tyler)
First Dance: Tyler Childers – All Your'n
Last Dance: Taylor Swift – Love Story (Taylor's Version)
About halfway through their first dance, the newlyweds were ready for their guests to join in and the dance floor filled immediately.

This was a lively group, who were full of energy and combined with the heat from the cooking area, really made the room sizzle, especially when I played "The Hora" and Sadie and Bryce were lifted high in their chairs.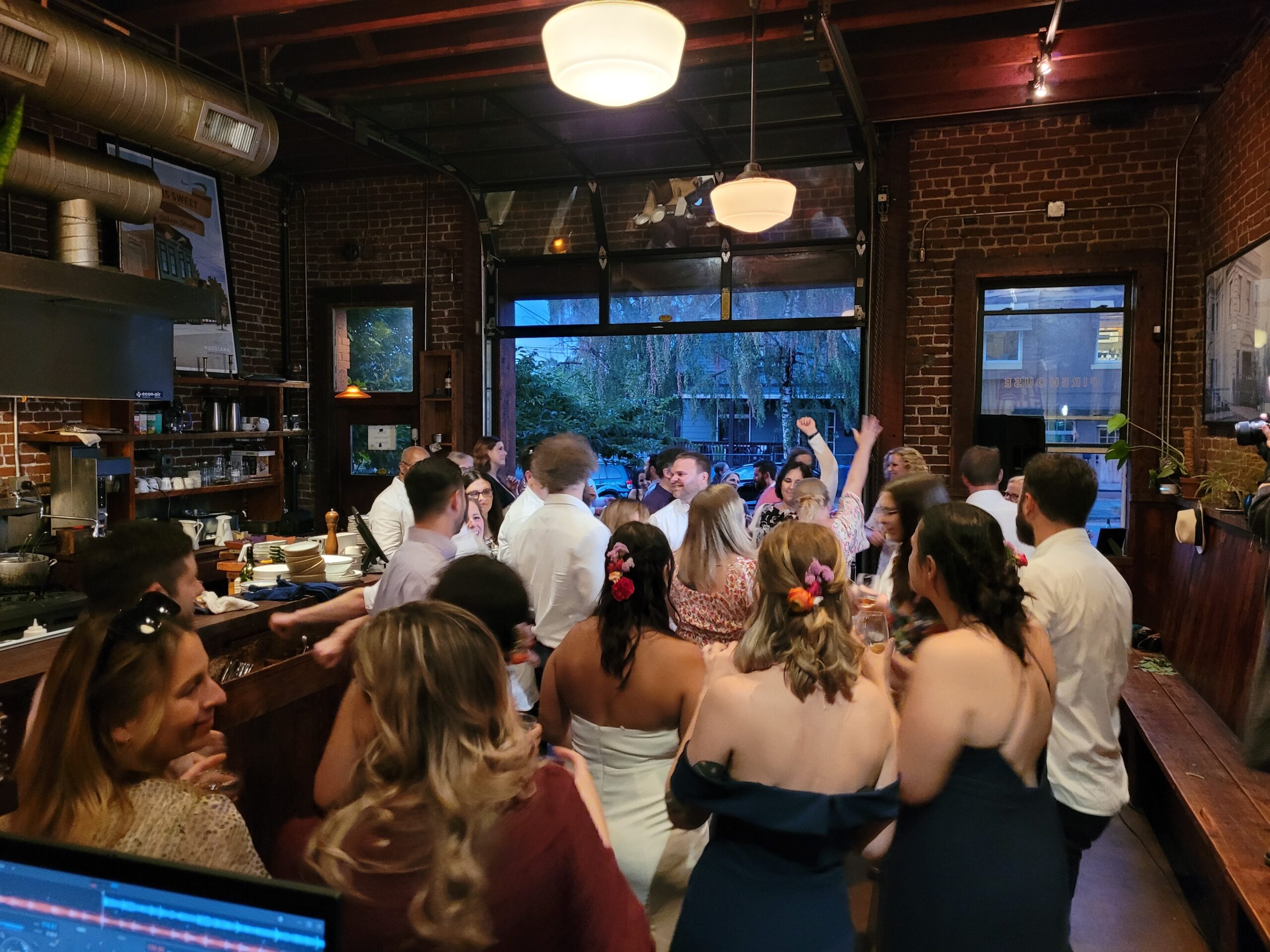 The 100 guests had a great time dancing to everything from classic motown (Diana Ross & The Supremes) to Outkast (Hey Ya), plus the couple's requests for Tina Turner's version of "Proud Mary", Miley Cyrus "Party In The USA" and lots of Taylor Swift.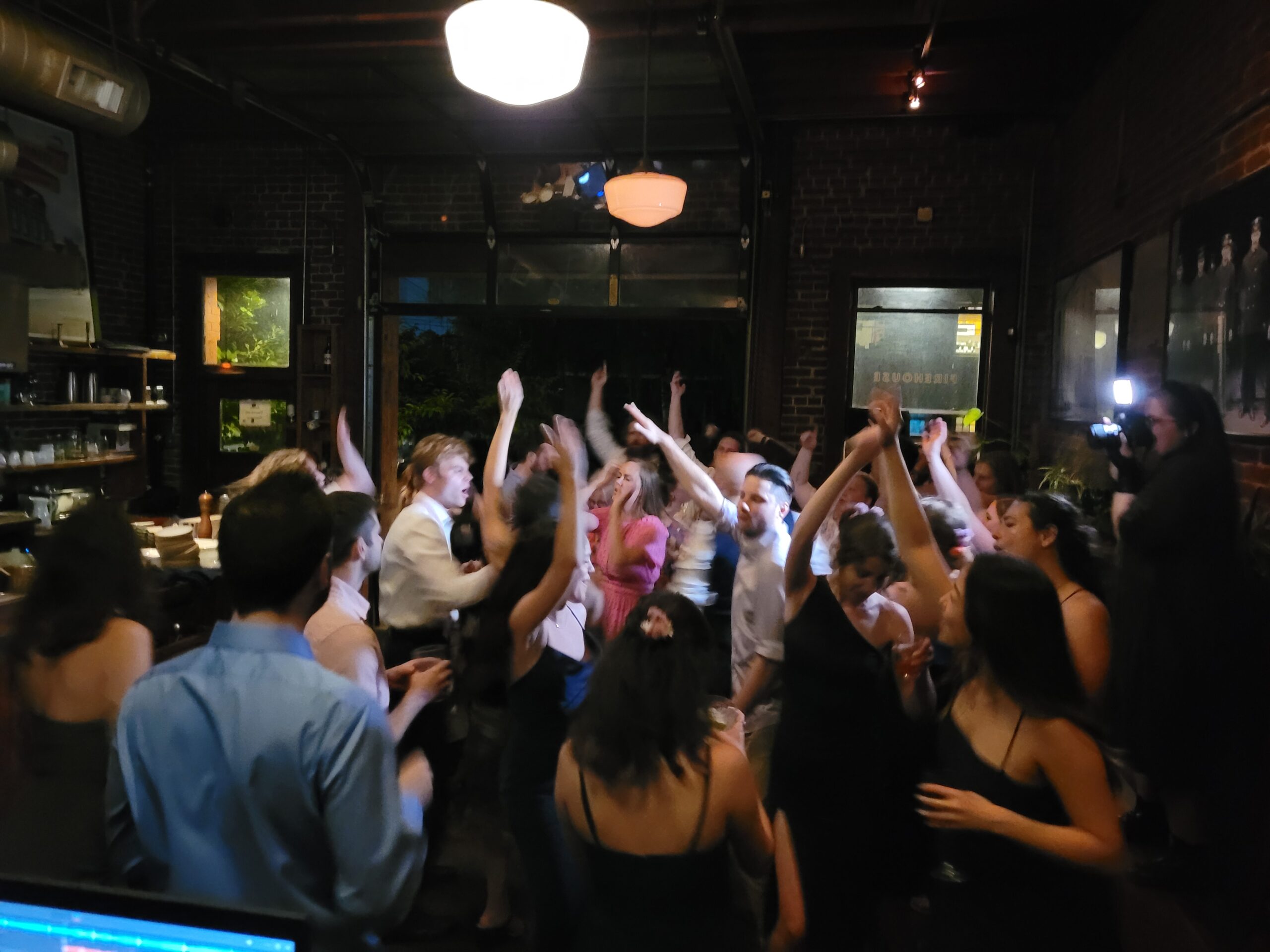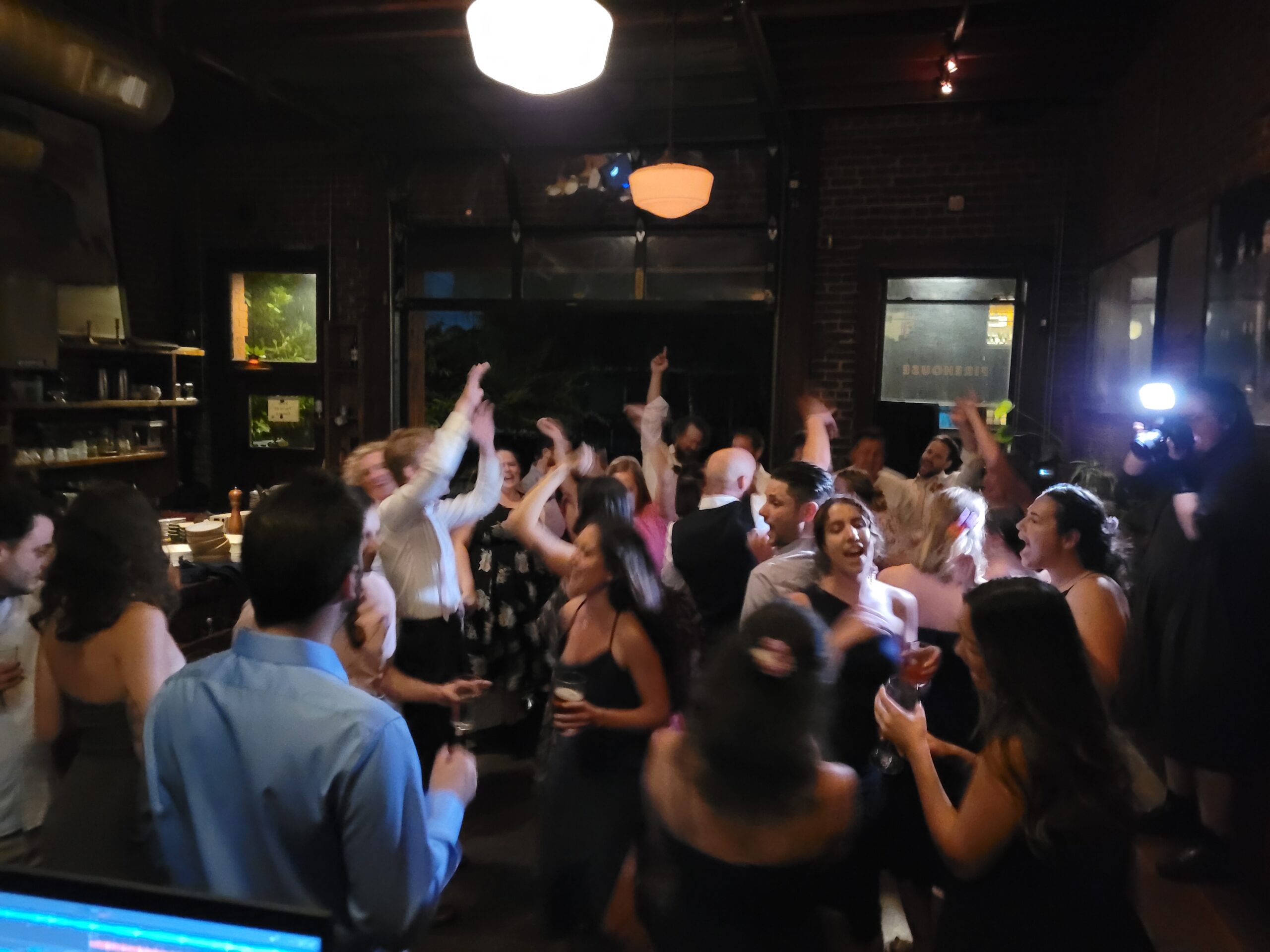 Congratulations Sadie and Bryce and thank you for choosing PRO DJs.

Post Event Satisfaction Survey:

"We are so thankful for everything Rich did for our event. Our music was perfect the entire night, Rich was so kind, and we were blown away by how easy and perfect everything was." -Sadie Hazelkorn and Bryce Richardson
Event Date: Saturday, September 2, 2023
Event Type: Wedding & Reception
Event Location: Firehouse Restaurant
Event Staff: Rich Ellis
Quality of Customer Service via Telephone: Excellent
Quality of Customer Service via Internet: Excellent
Quality of Customer Service at Event: Excellent
Friendliness of your Entertainer: Excellent
Promptness of your Entertainer: Excellent
Professionalism of your Entertainer: Excellent
Entertainer's Performance: Excellent
Entertainer's Appearance: Excellent
System Appearance: Excellent
Sound Quality: Excellent
Overall Volume Levels: Excellent
Music Selection: Excellent
Incorporation of Your Requests: Excellent
Lighting Effects: Excellent
Equipment Appearance: Excellent
Overall Customer Service: Excellent
Planning Assistance: Excellent
Entertainer's Cooperation with Other Vendors: Excellent
Overall Performance Rating: Excellent
Would you recommend this service to others? Yes