Horning's Hideout Hot August Wedding

Amber and Kyle held their wedding and reception at Horning's Hideout in North Plains, Oregon on Sunday, August 13, 2023, the hottest day of the year at that point with the temperature hovering around 100 degrees.

The tree canopy at this venue kept it much cooler, especially with the small stream running closeby during the ceremony in the Creekside area, where I had setup a second small sound system to provide music and lapel microphone for the officiant.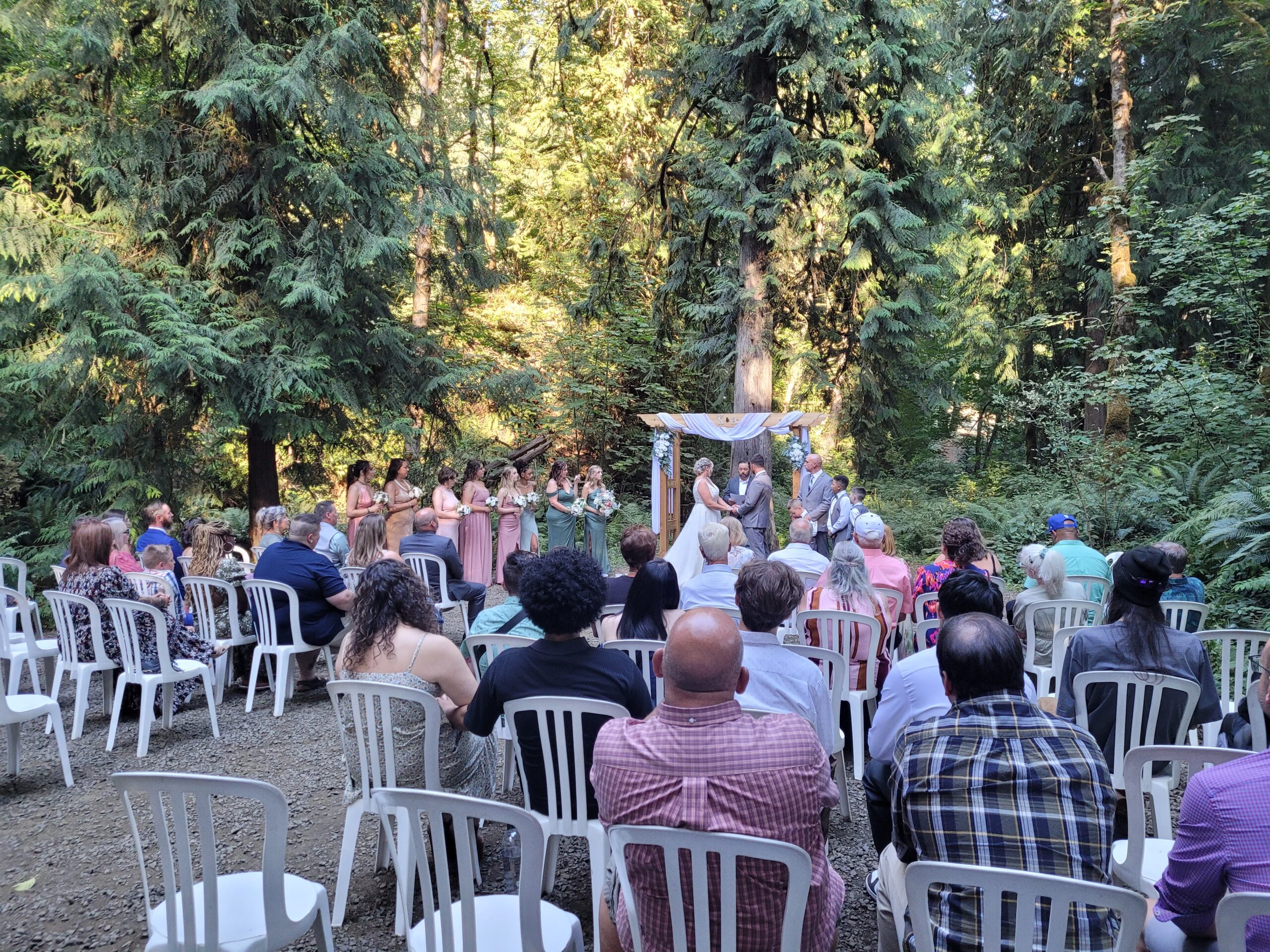 Horning's Hideout Wedding Ceremony Highlights:
Wedding Party Entrance: David Gray – This Years Love
Bride Entrance: Haley Reinhart – Can't Help Falling in Love
Bride/Groom Exit: James Brown – I Got You (I Feel Good)
Following the ceremony, guests walked up the hill to the reception area. Background music during cocktails was a mix of all Country favorites as requested by the bride, while dinner featured a softer variety of selections that included favorites of the couple from The Paper Kites and Van Morrison.

Horning's HideoutWedding Reception Highlights:
Grand Entrance: Coldplay – A Sky Full of Stars
Cake Cutting: Maroon 5 – Sugar
First Dance: Jon Langston – Forever Girl
Bride and Father Dance: Heartland – I Loved Her First
Groom and Mother Dance: Rascal Flatts – My Wish
A last minute request for a Dollar Dance preceeded the dance floor opening to all 70 guests in attendance, who were mostly partial to the slower numbers in the first hour. The energy picked up a little later, especially during the bride's request for "Cupid Shuffle" and other fun group dance songs.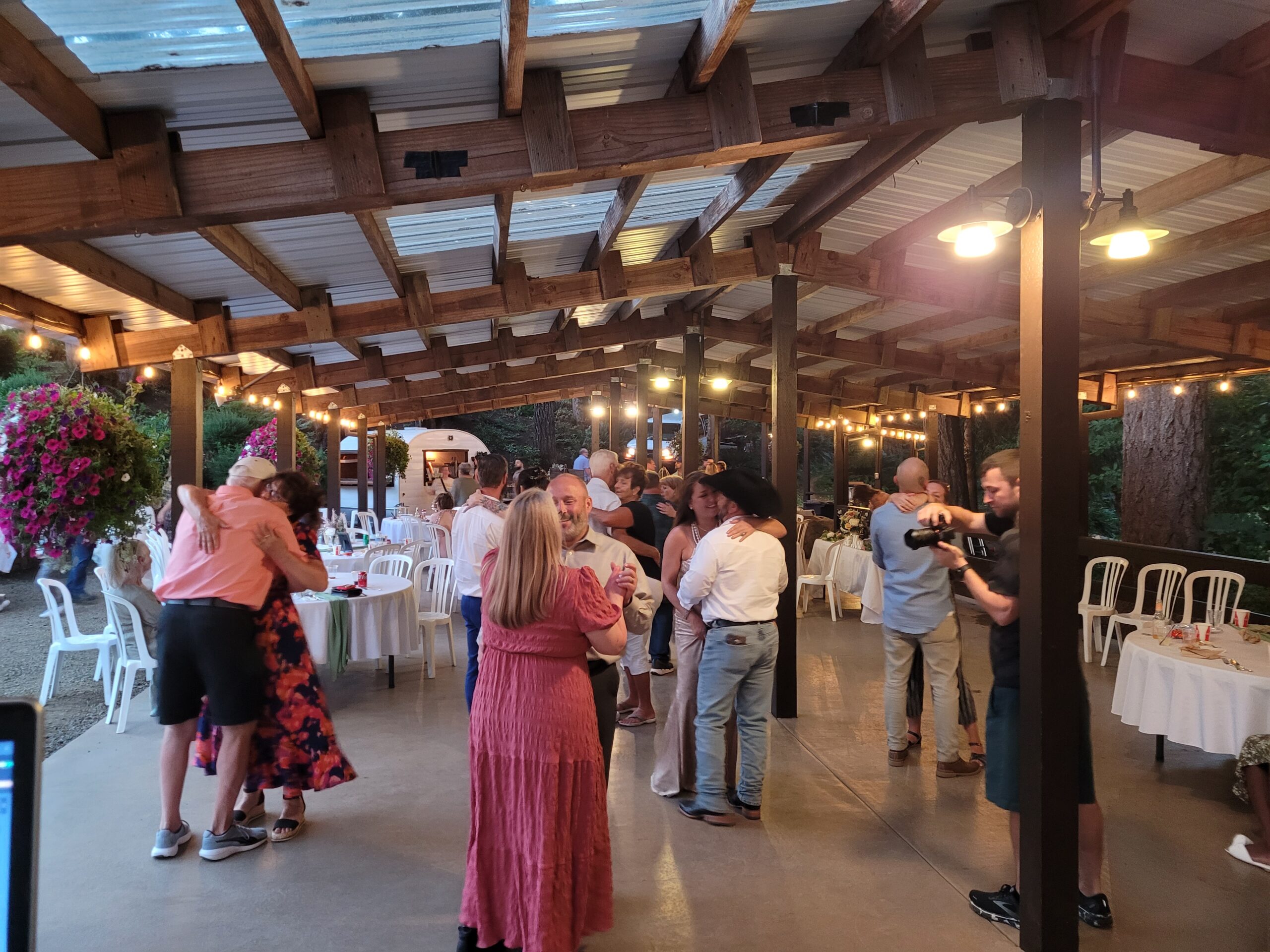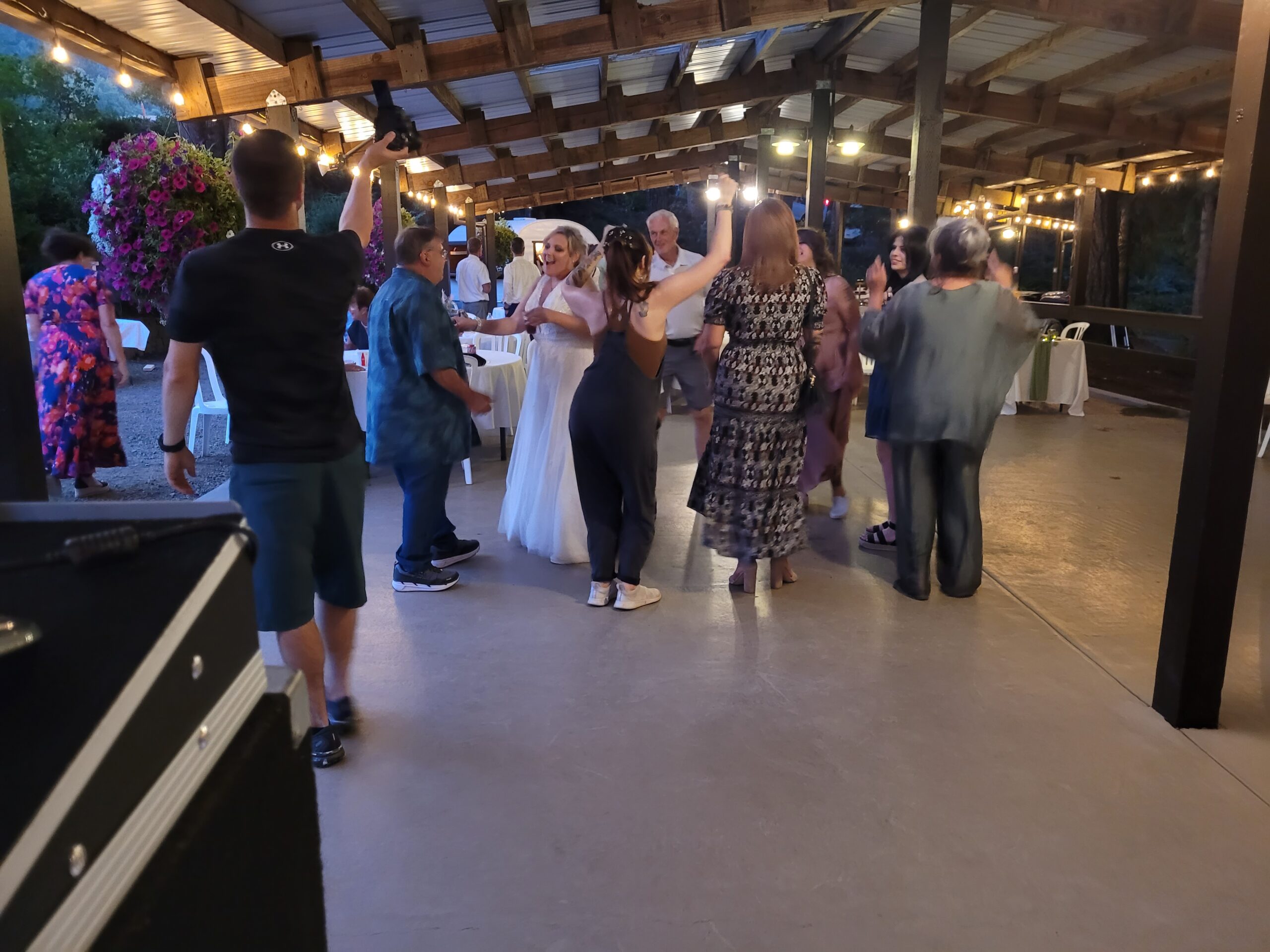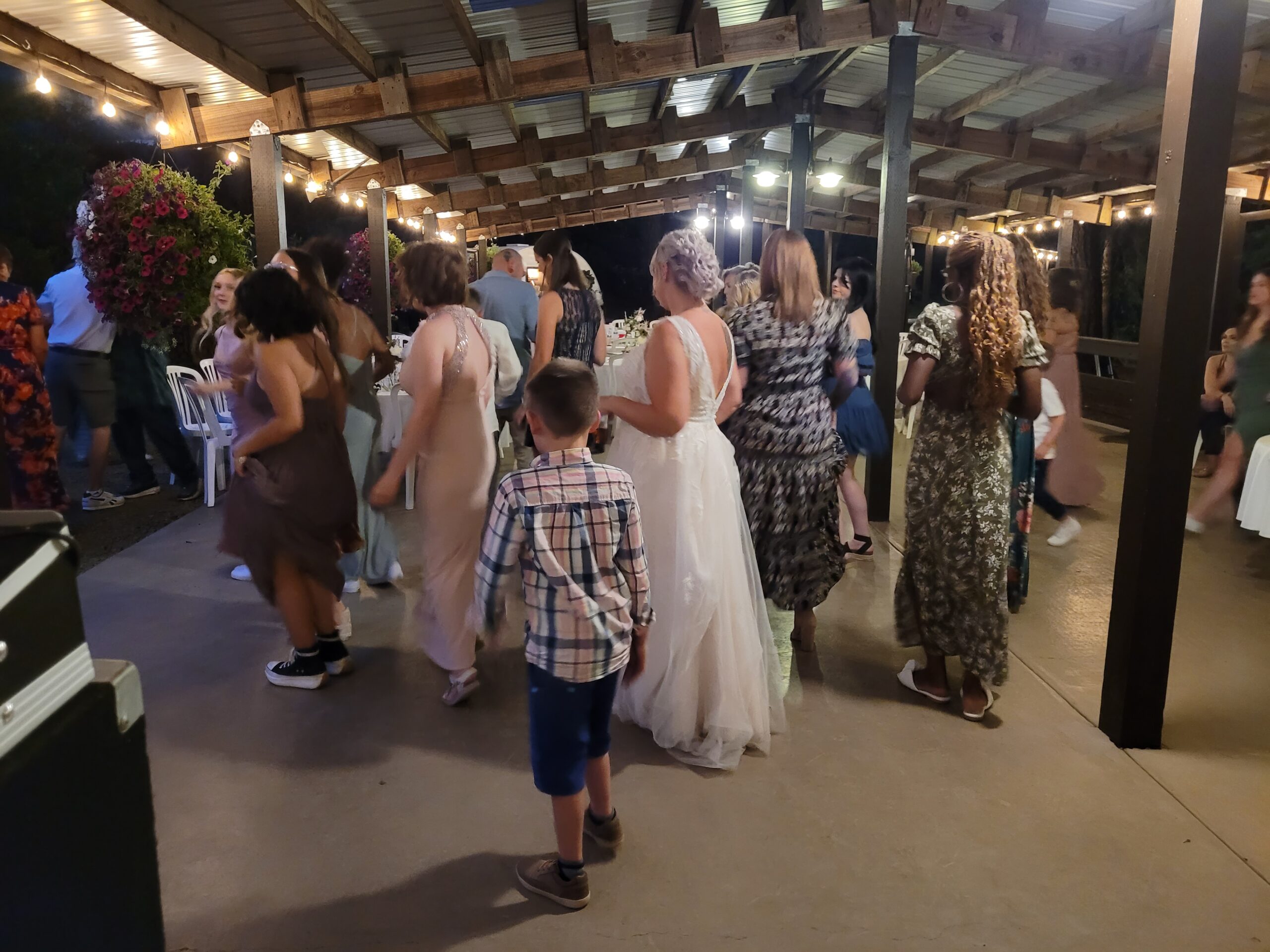 Congratulations Amber and Kyle and thank you for choosing PRO DJs.

Post Event Satisfaction Survey:

Submitted By: Amber Fornshell
Event Date: Friday, August 13, 2023
Event Type: Wedding & Reception
Event Location: Horning's Hideout
Event Staff: Rich Ellis
Quality of Customer Service via Telephone: Excellent
Quality of Customer Service via Internet: Excellent
Quality of Customer Service at Event: Excellent
Friendliness of your Entertainer: Excellent
Promptness of your Entertainer: Excellent
Professionalism of your Entertainer: Excellent
Entertainer's Performance: Excellent
Entertainer's Appearance: Excellent
System Appearance: Excellent
Sound Quality: Excellent
Overall Volume Levels: Excellent
Music Selection: Excellent
Incorporation of Your Requests: Excellent
Lighting Effects: N/A
Equipment Appearance: Excellent
Overall Customer Service: Excellent
Planning Assistance: Excellent
Entertainer's Cooperation with Other Vendors: Excellent
Overall Performance Rating: Excellent
Would you recommend this service to others? Yes