Canby Oregon Wedding Private Residence

Mandy and Toby's Canby Oregon wedding was held at their home on Saturday, September 9, 2023 with the ceremony near a vineyard on their property and the reception in a spacious area off the back of the house as well as large driveway for dancing. The weather was sunny and a warm 84 degrees.

Canby Oregon Wedding Ceremony Highlights:
Bride Entrance: Leon Bridges – Beyond
Bride/Groom Exit: Chris Brown – Forever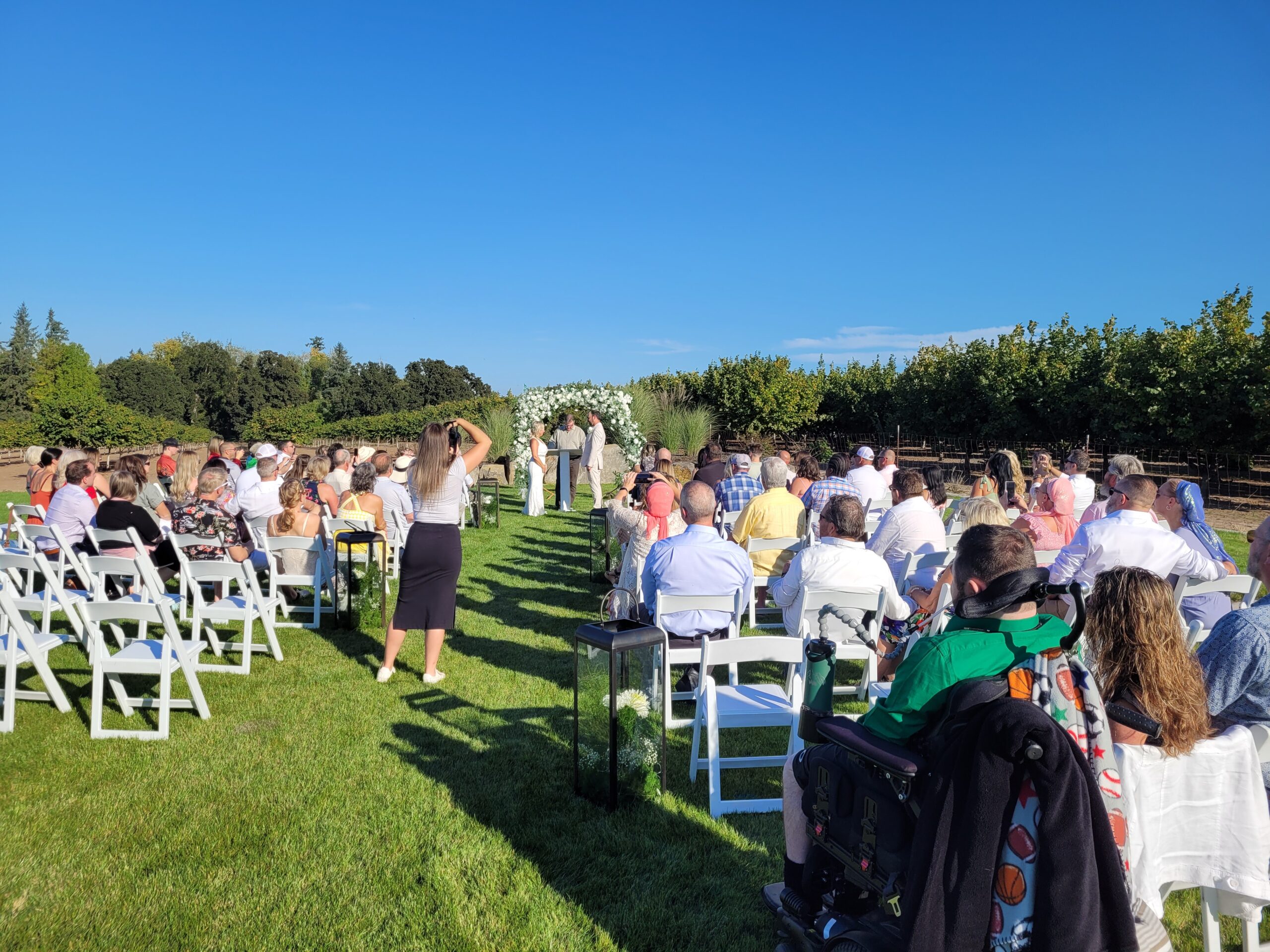 Guests mostly gathered for cocktails and dinner in the shaded area behind the house with dinner provided by a food cart parked around the corner. I setup my sound equipment in front of the large garage doors in the driveway. Background music featured a variety of selections from various genres, including pop hits, classic rock and Country.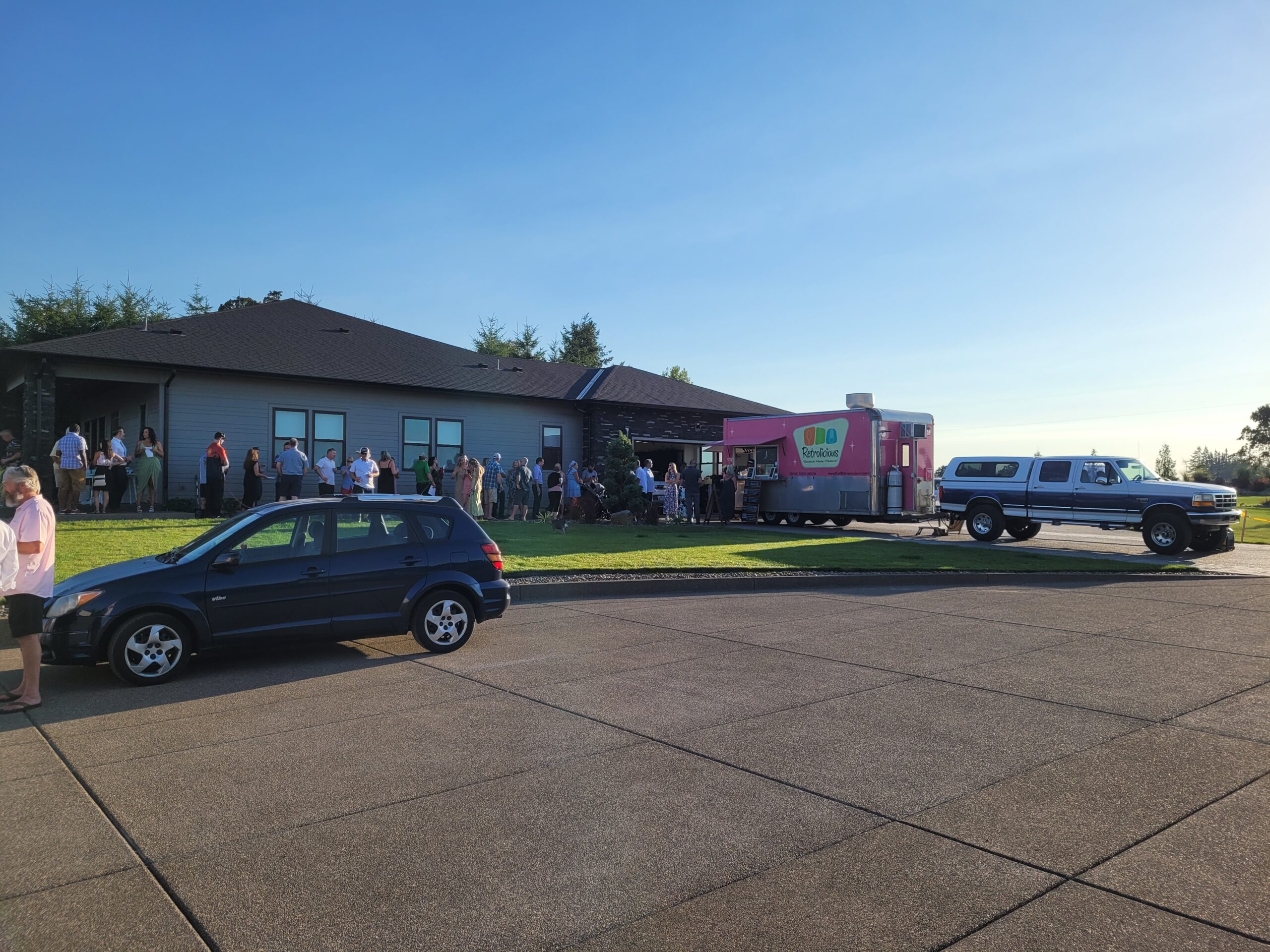 Canby Oregon Wedding Reception Highlights:
First Dance: Kane Brown & Katelyn Brown – Thank God
Bouquet Toss: Beyonce – Single Ladies (Put A Ring On It)
Bouquet Toss: Queen – Another One Bites The Dust
Last Dance: Europe – The Final Countdown
The sun was setting as the dance floor opened just after 8pm and many guests were ready to shake it up to their favorite songs which included classic hits and recent favorites, plus the newlyweds requests for Ed Sheeran, Bruno Mars, Pink, Chris Stapleton and Buckcherry's "Crazy B****".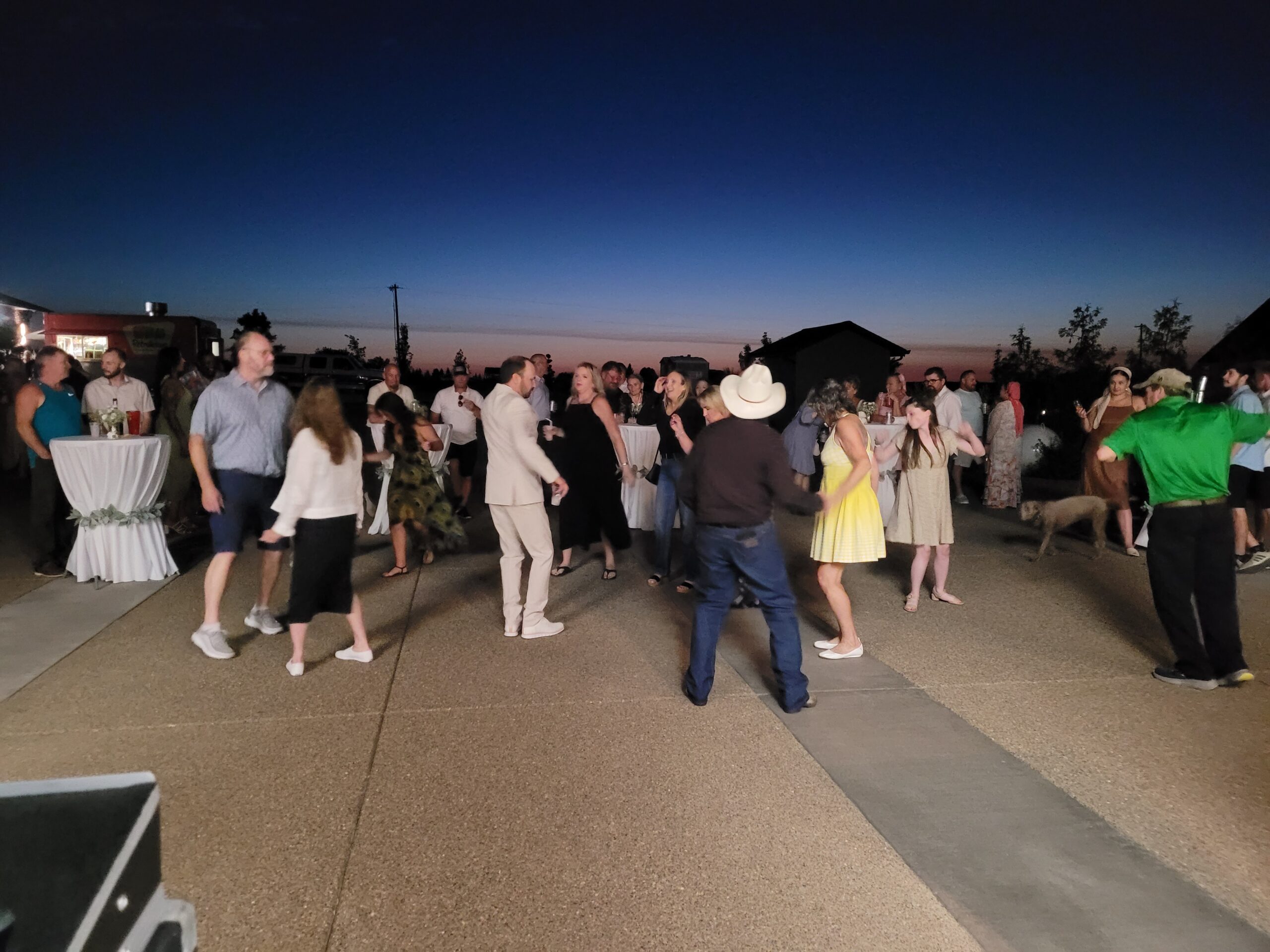 Congratulations Mandy and Toby and thank you for choosing PRO DJs.

Post Event Satisfaction Survey:

"Thanks for all your hard work and patience with our guests at our wedding. We loved the music choices." -Mandy Shirley & Toby Davis Wedding
Event Date: Saturday, September 9, 2023
Event Type: Wedding & Reception
Event Location: Canby
Event Staff: Rich Ellis
Customer Service: Excellent
Event Planning Process: Excellent
Quality of Service: Excellent
Responsiveness: Excellent
Professionalism: Excellent
Appearance: Excellent
Flexibility: Excellent
Value: Excellent
Would you recommend this service to others? Yes