Ponzi Vineyards Wedding Sherwood Oregon

It was a perfect late summer day for April and James' Ponzi Vineyards wedding on Monday, September 6, 2021. Under sunny skies and a comfortable high of 81 degrees, the ceremony was held outside on the lawn overlooking the vineyard.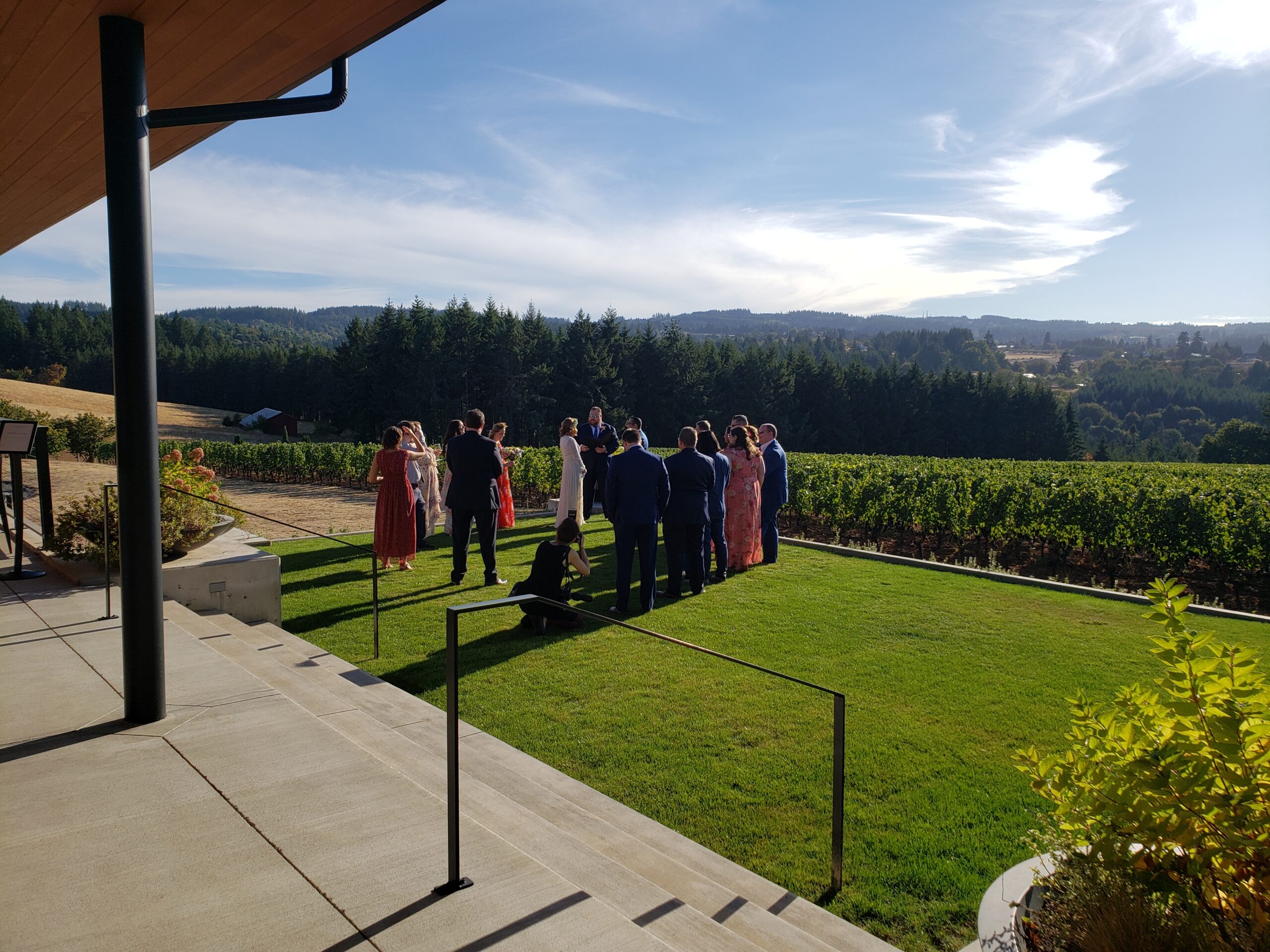 Ponzi Vineyards Wedding Ceremony Highlights:
Bride Entrance: Elvis Presley – Can't Help Falling in Love
Bride/Groom Exit: Barry Louis Polisar- All I Want Is You
Following the ceremony, guests gathered inside or on the patio outside for wine and conversation. Background music during the cocktail hour was all Michael Jackson hits, primarily from his early solo catalog (1980-88), as requested by the bride and groom. During this time an artist (Aimee Joy Art) painted the scene from the ceremony earlier. For dinner in the adjoining The Laurelwood room, I played a variety of soft rock hits from artists such as Jack Johnson, Otis Redding, Nora Jones and more.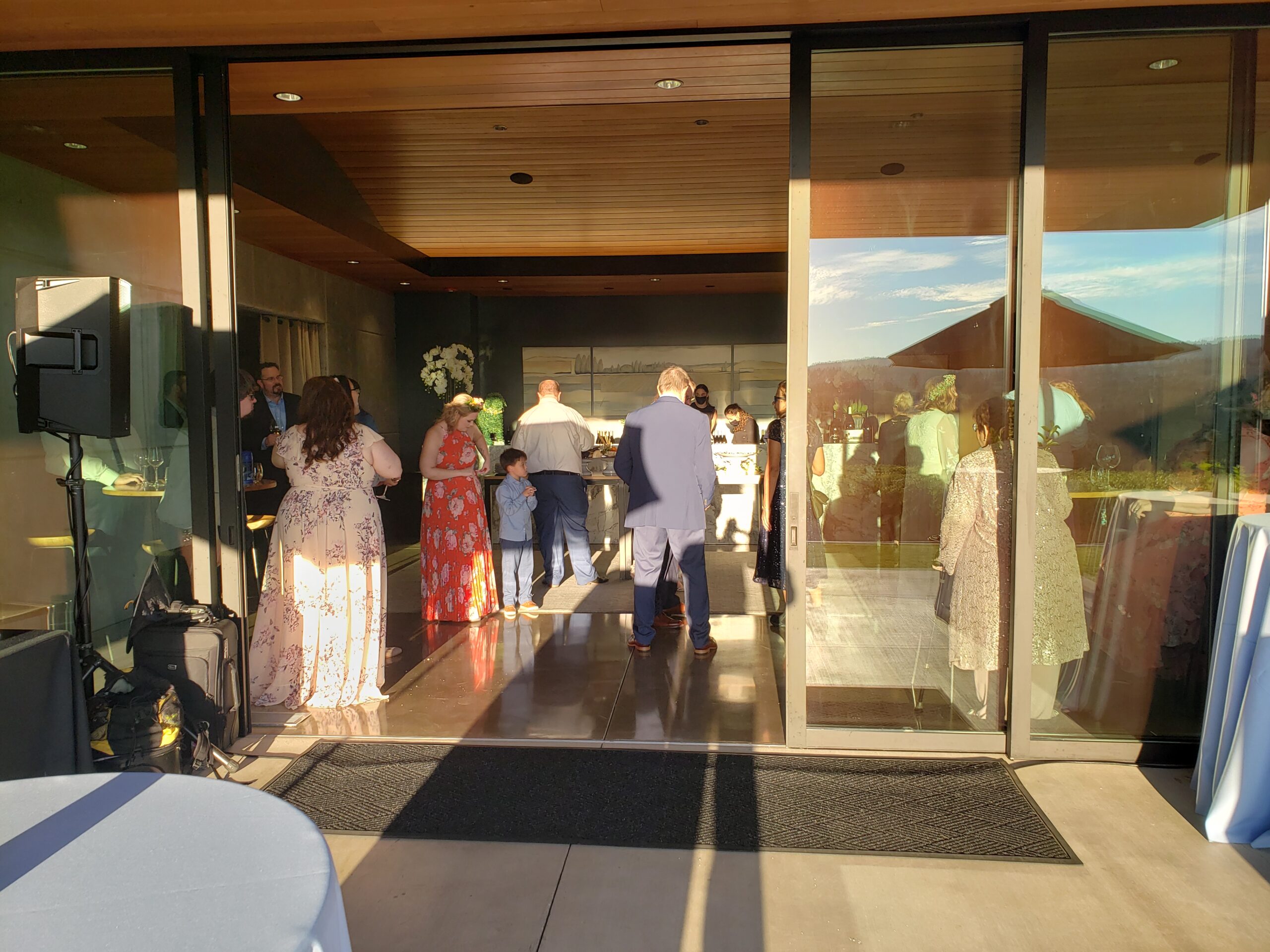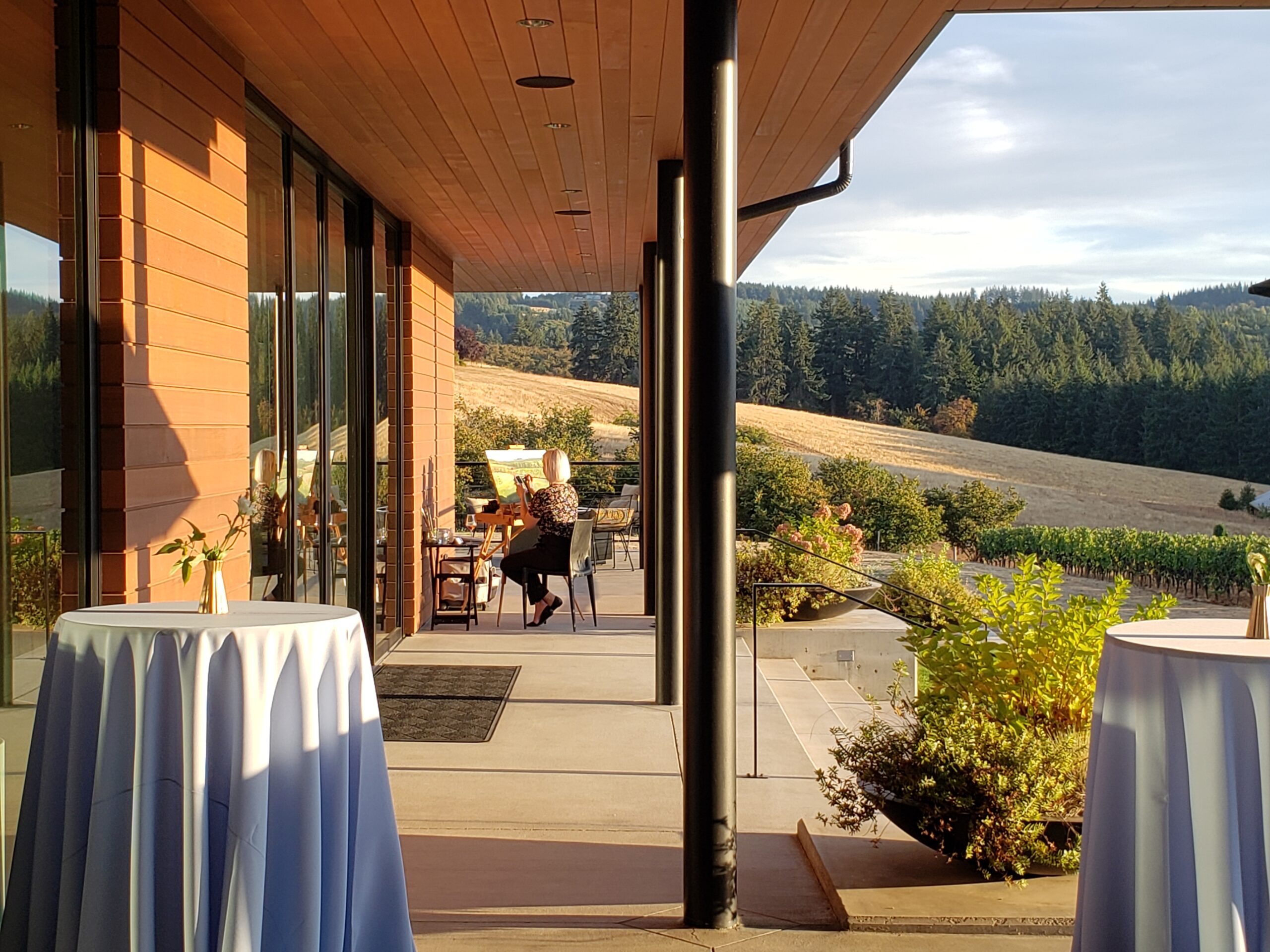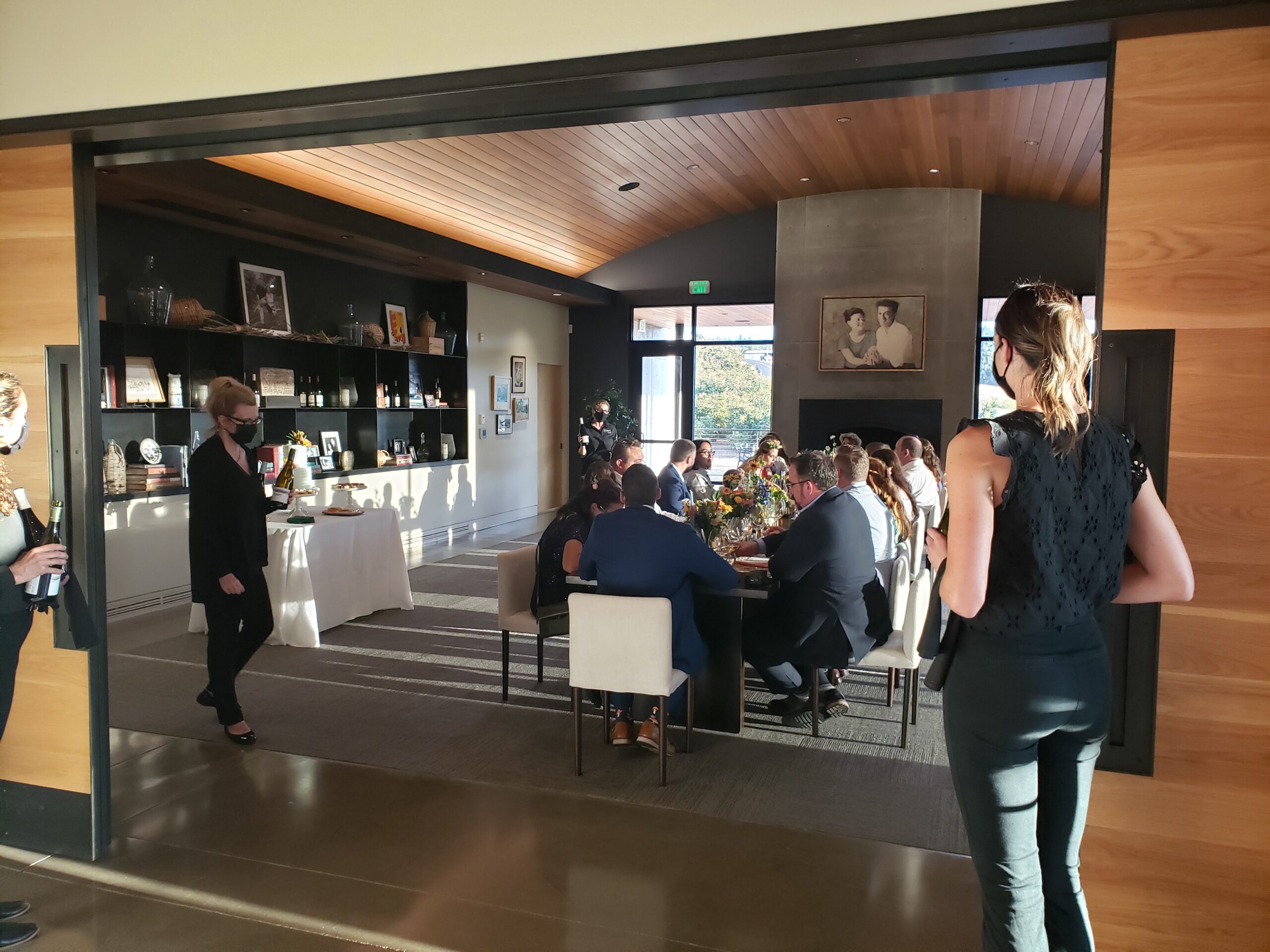 Ponzi Vineyards Wedding Reception Highlights:
Grand Entrance: DMX – Get It On The Floor
First Dance: Queen – You're My Best Friend
Bride and Father Dance: Tom Petty – Wildflowers
Groom and Mother Dance: Don Ho And The Aliis – Tiny Bubbles
Last Dance: Rick Astley – Never Gonna Give You Up
It may have been a Monday night with only 20 guests in attendance but judging by the dance floor, it certainly didn't feel like it. Guests were in the mood for dancing, especially after the sun set. The newlyweds love 90's Hip Hop and a set that featured hits from MC Hammer, Vanilla Ice, Will Smith, Tag Team and more were well-received.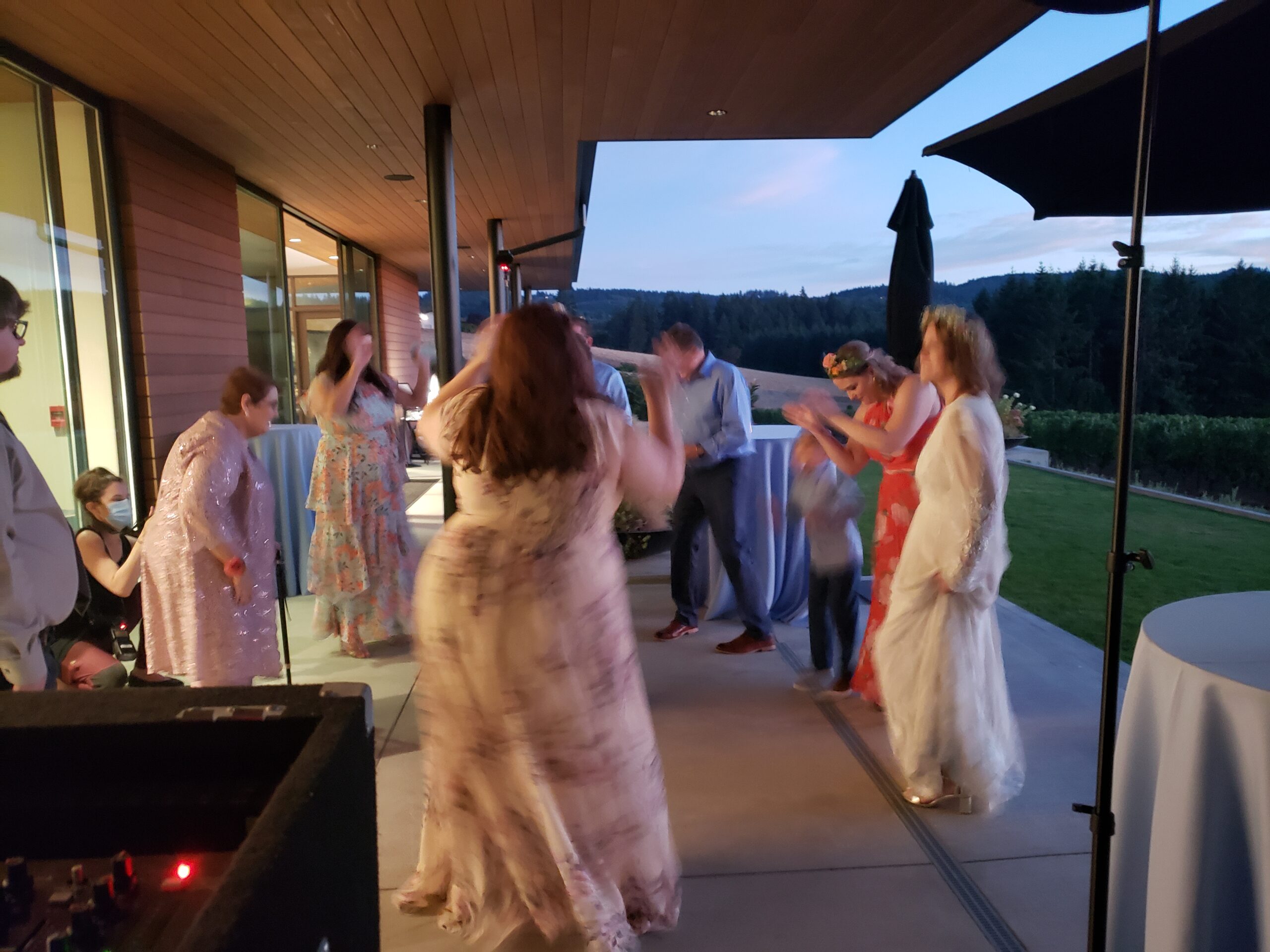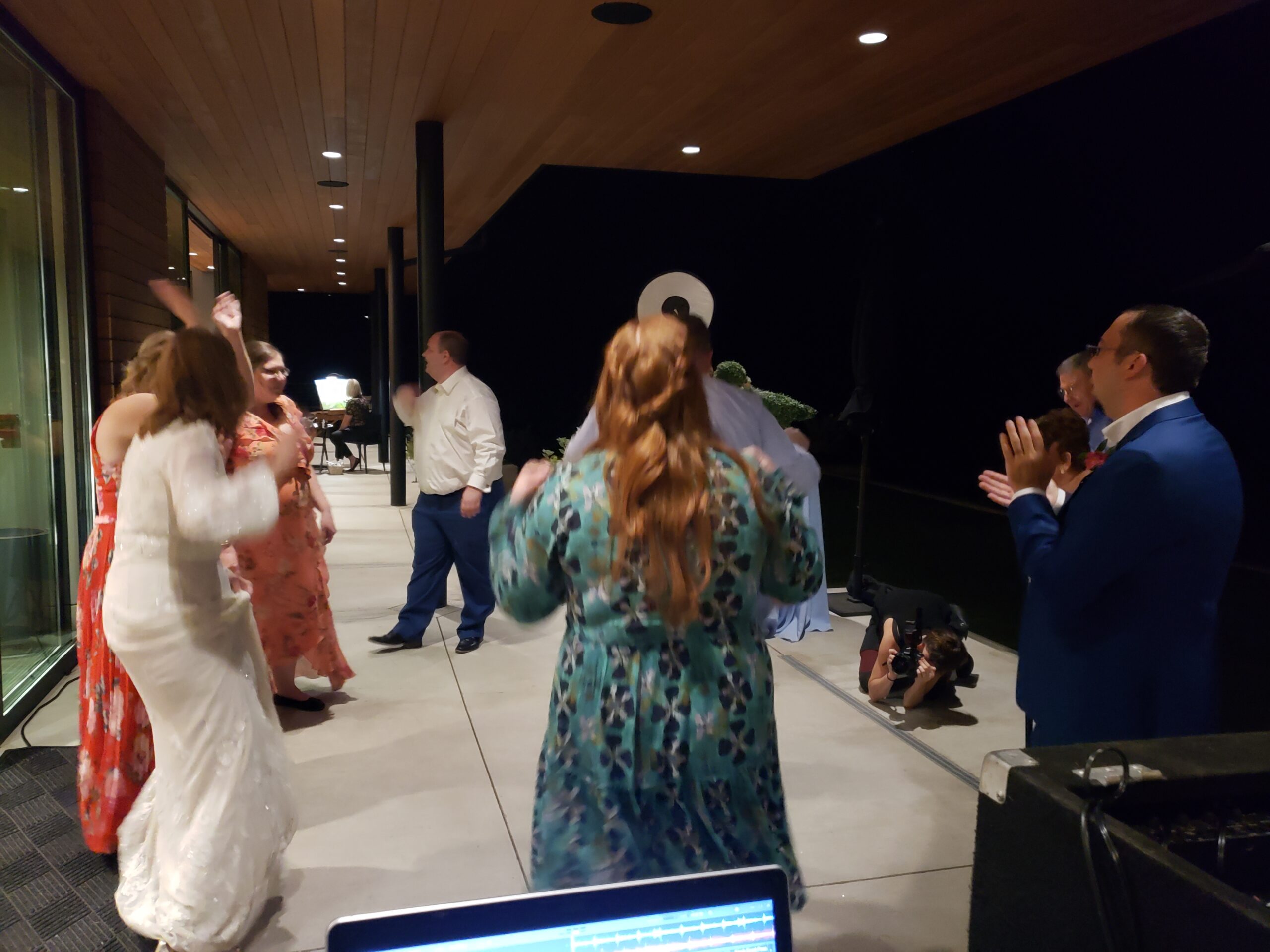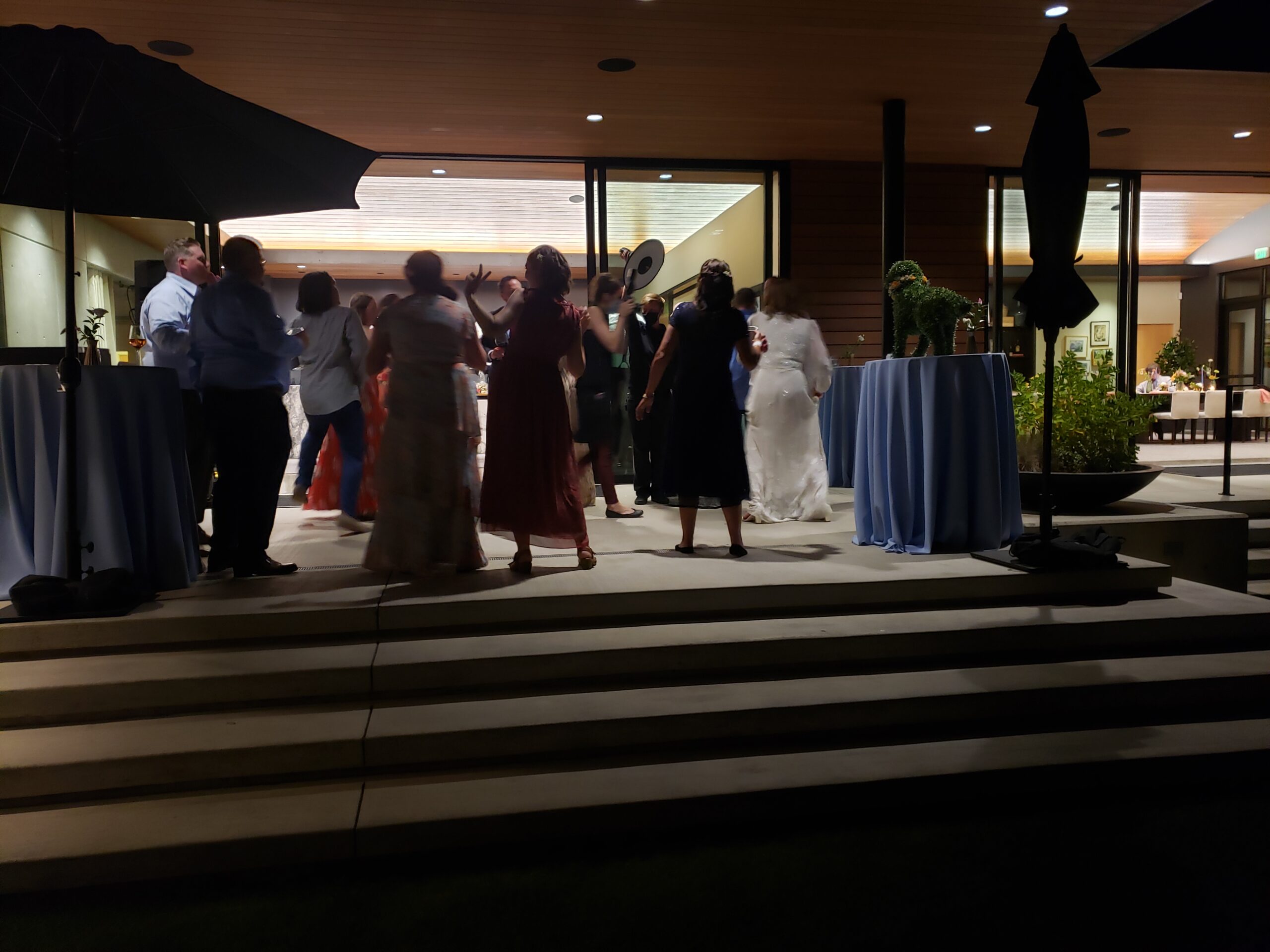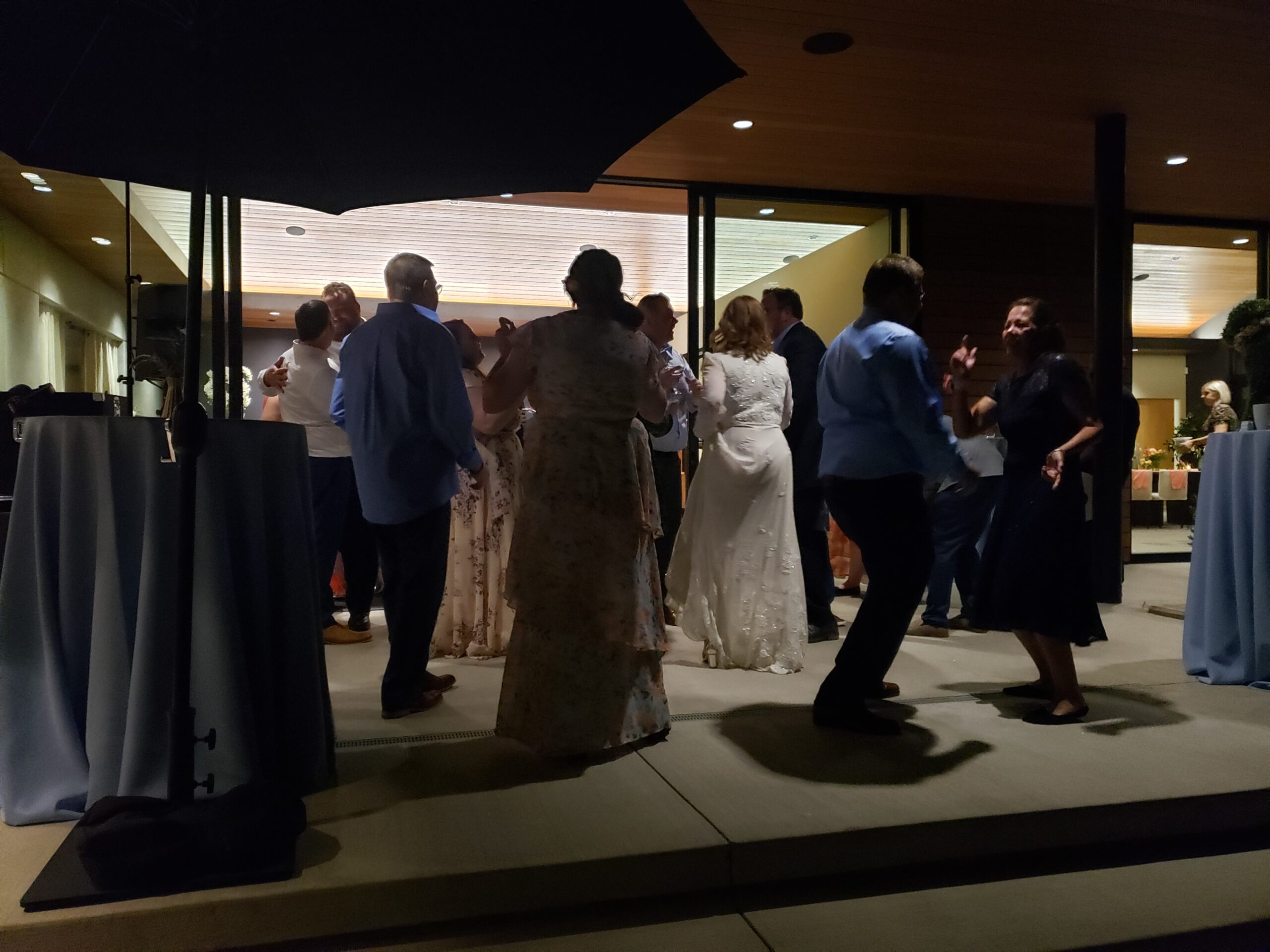 April and James booked with me in February 2020 for their wedding, originally scheduled for September of last year. Congratulations and thank you for choosing PRO DJs.


Post Event Satisfaction Survey:

"Great job!" -James Marcus
Event Date: Monday, September 6, 2021
Event Type: Wedding & Reception
Event Location: Ponzi
Event Staff: Rich Ellis
Quality of Customer Service via Telephone: Excellent
Quality of Customer Service via Internet: Excellent
Quality of Customer Service at Event: Excellent
Friendliness of your Entertainer: Excellent
Promptness of your Entertainer: Excellent
Professionalism of your Entertainer: Excellent
Entertainer's Performance: Excellent
Entertainer's Appearance: Excellent
System Appearance: Excellent
Sound Quality: Excellent
Overall Volume Levels: Excellent
Music Selection: Excellent
Incorporation of Your Requests: Excellent
Lighting Effects: Excellent
Equipment Appearance: Excellent
Overall Customer Service: Excellent
Planning Assistance: Excellent
Entertainer's Cooperation with Other Vendors: Excellent
Overall Performance Rating: Excellent
Would you recommend this service to others? Yes