Events

PRO DJs had the opportunity to perform again for a Portland area excavation service at their Edgefield company party held on Friday, November 8, 2019 at the locally famous McMenamins property.

Guests packed the place so it was a little more intimate setting inside Blackberry Hall compared to the rooftop event in July 2018, but the result was the same with an active dance floor that didn't let up for nearly three hours.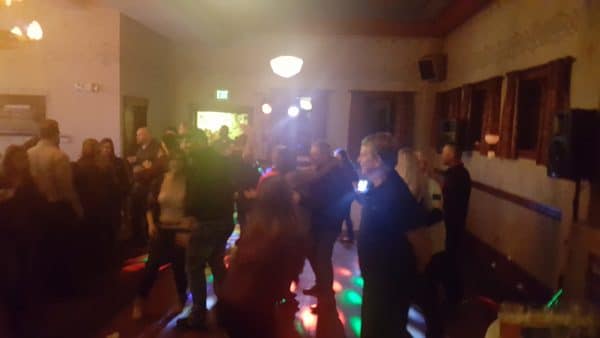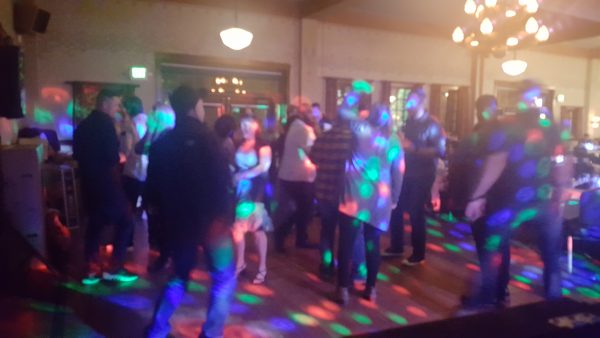 Guests really enjoyed more recent hit songs, but an 80's set and some country selections were also well received.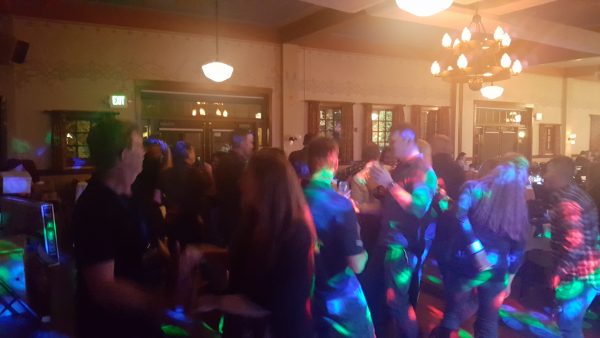 Bennett's Bar Mitzvah party took place on Saturday, October 26, 2019 at West End Ballroom in Dowtown Portland, Oregon.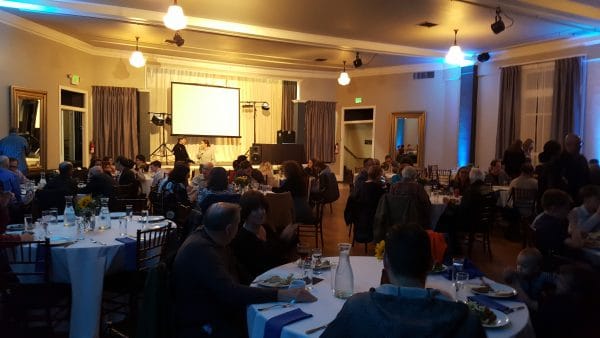 Just over 100 guests came together to celebrate the occasion. As they arrived around 6:30pm, I played a variety of upbeat background music. Although most of the adults hung out in the adjacent bar area while many of Bennett's friends engaged in the "Pop-A-Shot" basketball game setup just outside the ballroom. There were a few remaining kids who could not get in on the basketball game, so I led them in a scavenger hunt.

After dinner was a short video and then I revved up the energy by encourging everyone to gather on the dance floor for 'The Hora' and chair raising.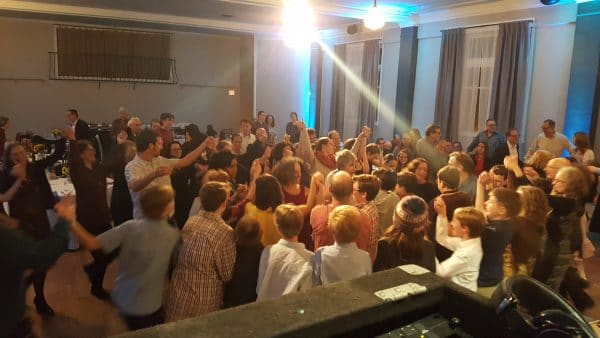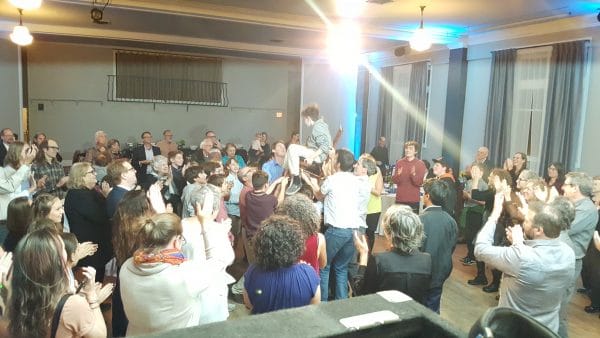 A few other traditional Israeli dances followed before I began spinning the latest hits along with a few classics.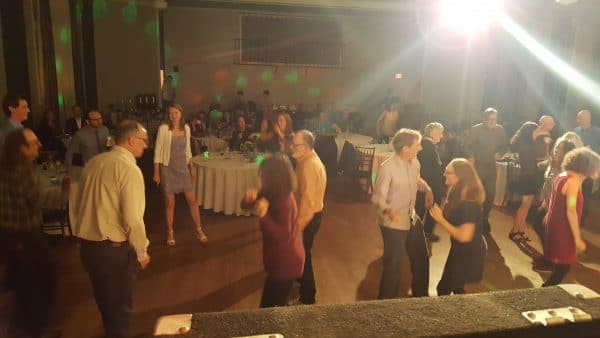 Mazel Tov Bennett! And thank you dad, Doug for choosing PRO DJs.

Post Event Satisfaction Survey:

Submitted By: Doug Miller
Event Date: Saturday, October 26, 2019
Event Type: Bar Mitzvah
Event Location: West End Ballroom
Event Staff: Rich Ellis
Quality of Customer Service via Telephone: Excellent
Quality of Customer Service via Internet: Excellent
Quality of Customer Service at Event: Excellent
Friendliness of your Entertainer: Excellent
Promptness of your Entertainer: Excellent
Professionalism of your Entertainer: Excellent
Entertainer's Performance: Excellent
Entertainer's Appearance: Excellent
System Appearance: Excellent
Sound Quality: Excellent
Overall Volume Levels: Excellent
Music Selection: Excellent
Incorporation of Your Requests: Excellent
Lighting Effects: Excellent
Equipment Appearance: Excellent
Overall Customer Service: Excellent
Planning Assistance: Excellent
Entertainer's Cooperation with Other Vendors: Excellent
Overall Performance Rating: Excellent
Would you recommend this service to others? Yes

Amanda and Nick's Heathman Lodge wedding took place on Saturday, October 19, 2019 in Vancouver, Washington. Just before, I was admiring the fall foliage this time of year and thinking what a great backdrop for an outdoor wedding, but the weather has been a little unsettled so good thing the ceremony and reception were both held inside the Lewis & Clark Ballroom.




Heathman Lodge Wedding Ceremony Highlights:
Bridal Party & Bride Entrance: Forrest Gump Theme (Alan Silvestri)
Bride/Groom Exit: Heavy D & The Boyz – Now That We Found Love
The reception followed immediately in the same room and guests enjoyed conversation with background music that featured a variety of styles, including country hits as requested by the bride.

Heathman Lodge Wedding Reception Highlights:
Grand Entrance: Sugarland – Stuck Like Glue
Cake Cutting: James Taylor – How Sweet It Is (To Be Loved By You)
First Dance: Lee Brice – I Don't Dance
Groom and Mother Dance: Garth Brooks – It's Your Song
Last Dance: Rascal Flatts – Back To Life
The dance floor was a tiny square in the middle of the room that filled for the opening slow dance and spilled over for much of the afternoon for the upbeat songs that followed.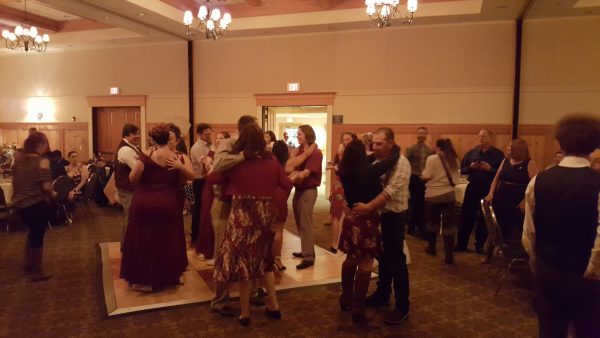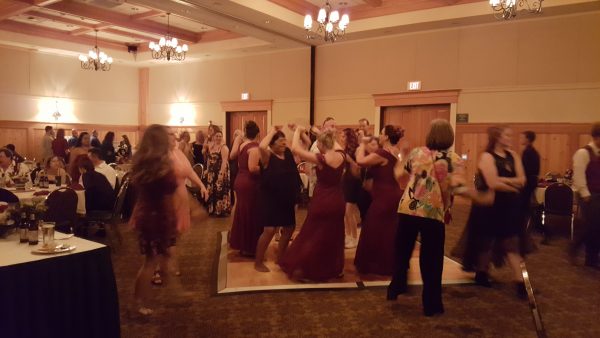 The party really lit up for fun participation dance songs, such as the "Cupid Shuffle," "Cha Cha Slide," and the recent country/hip-hop smash "The Git Up" by Blanco Brown. The bride missed that one the first time and requested I play it again only a few songs later. It went over just a strong the second time 🙂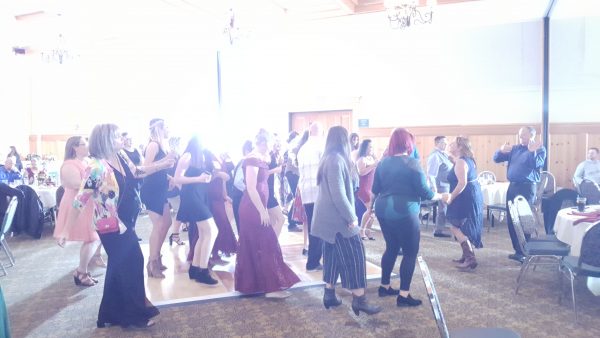 Near the end, Amanda and one her guests rocked a swing dance to Luke Bryan's "Country Girl (Shake It For Me)" before the entire room joined the newlyweds for the last two songs.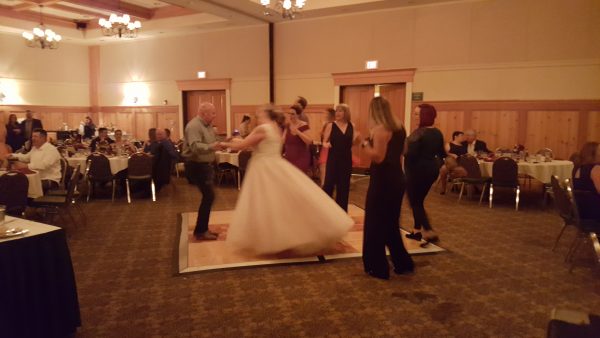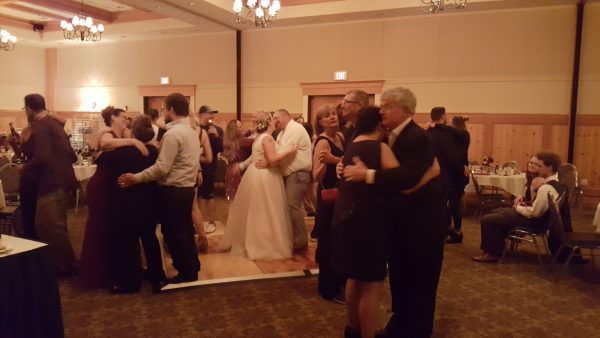 Congratulations Amanda and Nick! Thank you for choosing PRO DJs.


Thank you Columbia High School in White Salmon, Washington for choosing PRO DJs for your Homecoming dance on Saturday, October 19, 2019.

We brought some new lights and you brought the energy… The Bruins students packed the dance floor all night, especially during the second to last song, Journey's "Don't Stop Believing."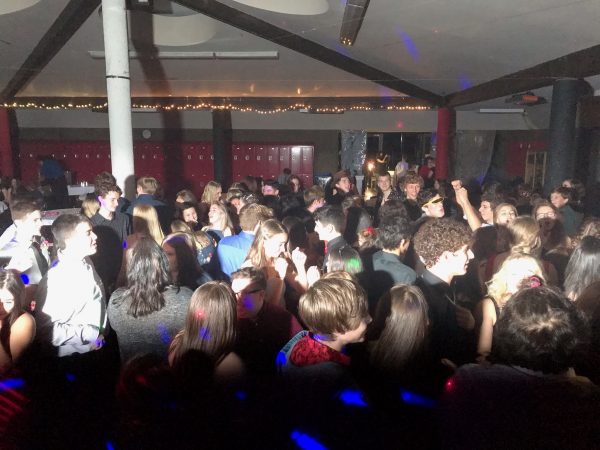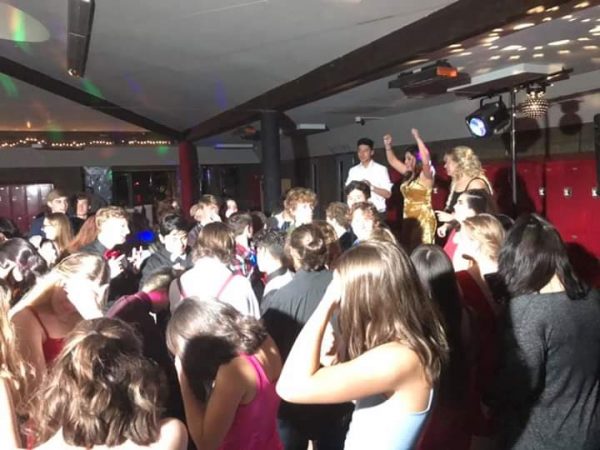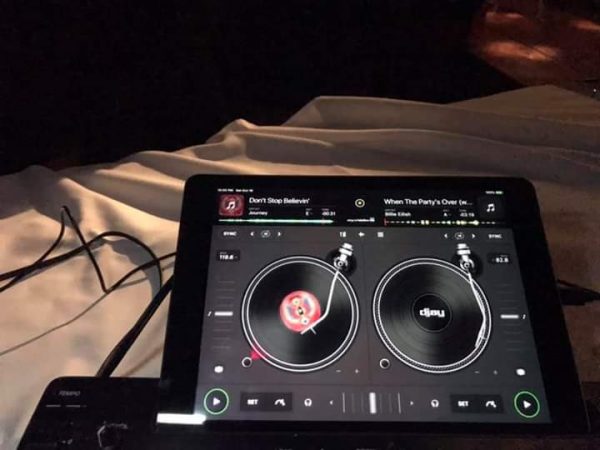 Post Event Satisfaction Survey:

Submitted By: Peter Knowles, School Dance Advisor

"Students really enjoyed the DJ/music experience. It was a bigger crowd than we'd expected, but they kept dancing the whole time, and most stayed till the very end. Thanks for the great night!"
Event Date: Saturday, October 19, 2019
Event Type: School Dance
Event Location: White Salmon, WA
Event Staff: Rod Krause
Quality of Customer Service via Telephone: N/A
Quality of Customer Service via Internet: Excellent
Quality of Customer Service at Event: Excellent
Friendliness of your Entertainer: Excellent
Promptness of your Entertainer: Excellent
Professionalism of your Entertainer: Excellent
Entertainer's Performance: Excellent
Entertainer's Appearance: Excellent
System Appearance: Excellent
Sound Quality: Excellent
Overall Volume Levels: Excellent
Music Selection: Excellent
Incorporation of Your Requests: Excellent
Lighting Effects: N/A
Equipment Appearance: Excellent
Overall Customer Service: Excellent
Planning Assistance: Excellent
Entertainer's Cooperation with Other Vendors: Excellent
Overall Performance Rating: Excellent
Would you recommend this service to others? Yes