Adrianna Hill Grand Ballroom Wedding Portland

Courtney and Charlie's Adrianna Hill Grand Ballroom wedding took place in downtown Portland, Oregon on Saturday, October 16, 2021. The ceremony began at 3:30pm.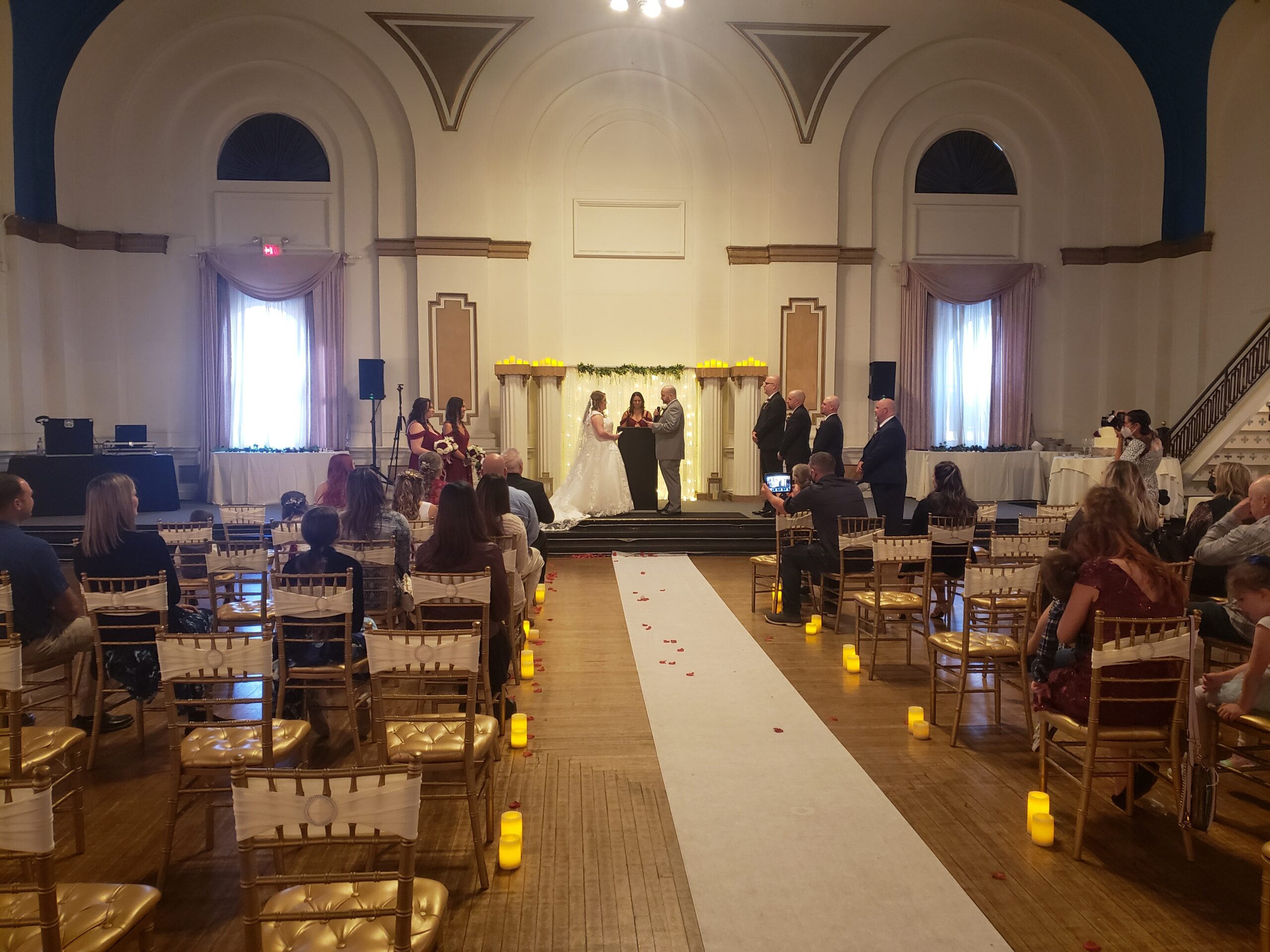 Adrianna Hill Grand Ballroom Wedding Ceremony Highlights:
Wedding Party & Bride Entrance: Instrumental – Warmness on the Soul
Bride/Groom Exit: Instrumental – Across the Stars
To allow the room to be turned for dinner and the reception, guests made their way upstairs to the balcony after the ceremony for refreshments.

Background music for cocktails and dinner was a playlist prepared by the newlyweds of mostly instrumental versions of popular favorites made famous by Green Day, Thomas Rhett, Lady Gaga and Disney movie selections.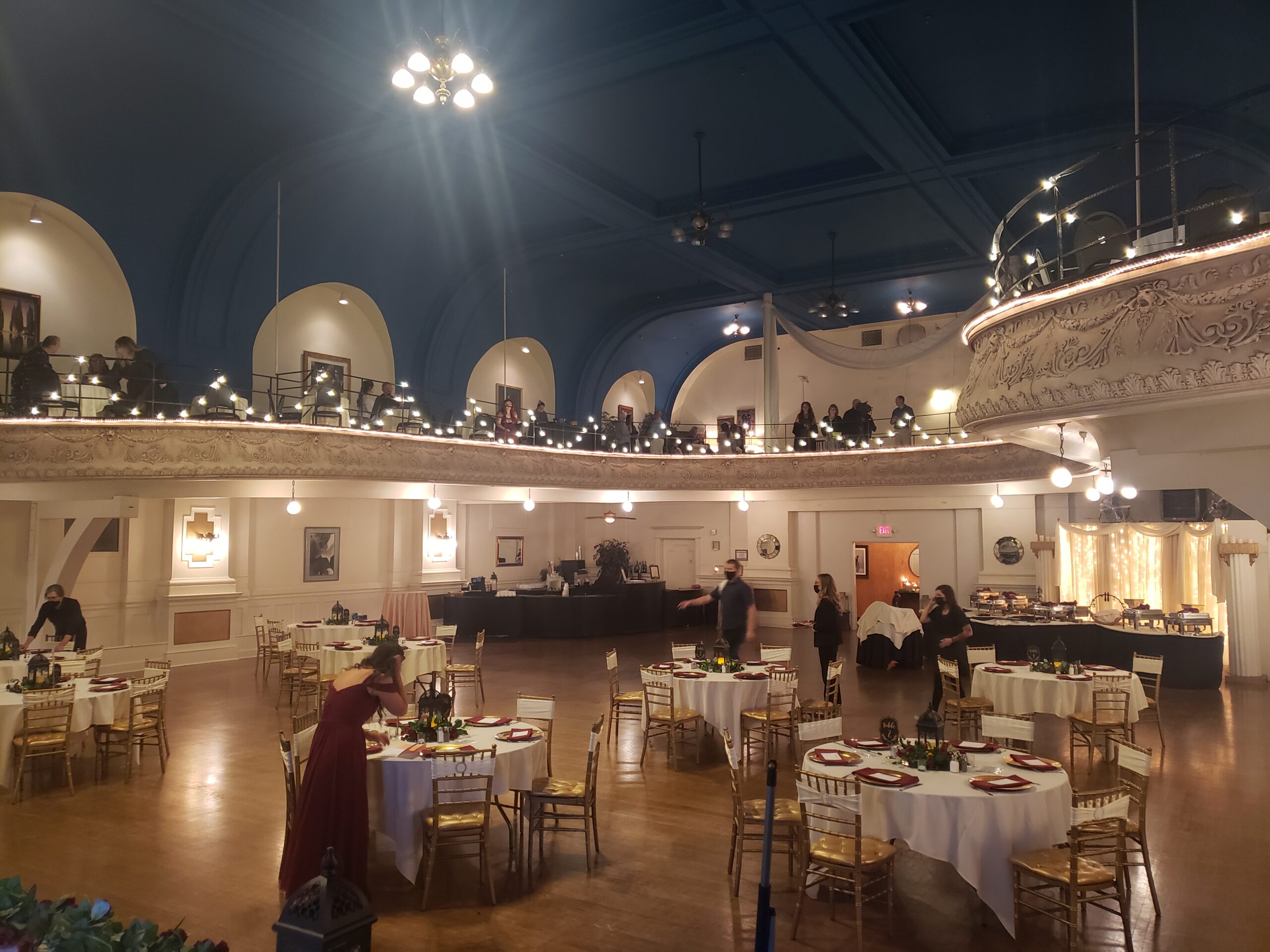 Adrianna Hill Grand Ballroom Wedding Reception Highlights:
Grand Entrance: New Found Glory – A Thousand Years
Cake Cutting: Stephen Lynch – Grow Old With You
First Dance: Brad Paisley – Then
Father/Daughter Dance: Beauty & The Beast – Tale as Old as Time
Mother/Son Dance: Somewhere In Time Theme
Last Dance: Firehouse – Love Of A Lifetime
After their first dance and dances with their parents, Courtney and Charlie wanted a group photo taken of everyone. I then opened the dance floor with 'At Last' from Etta James and many couples slow danced to this classic.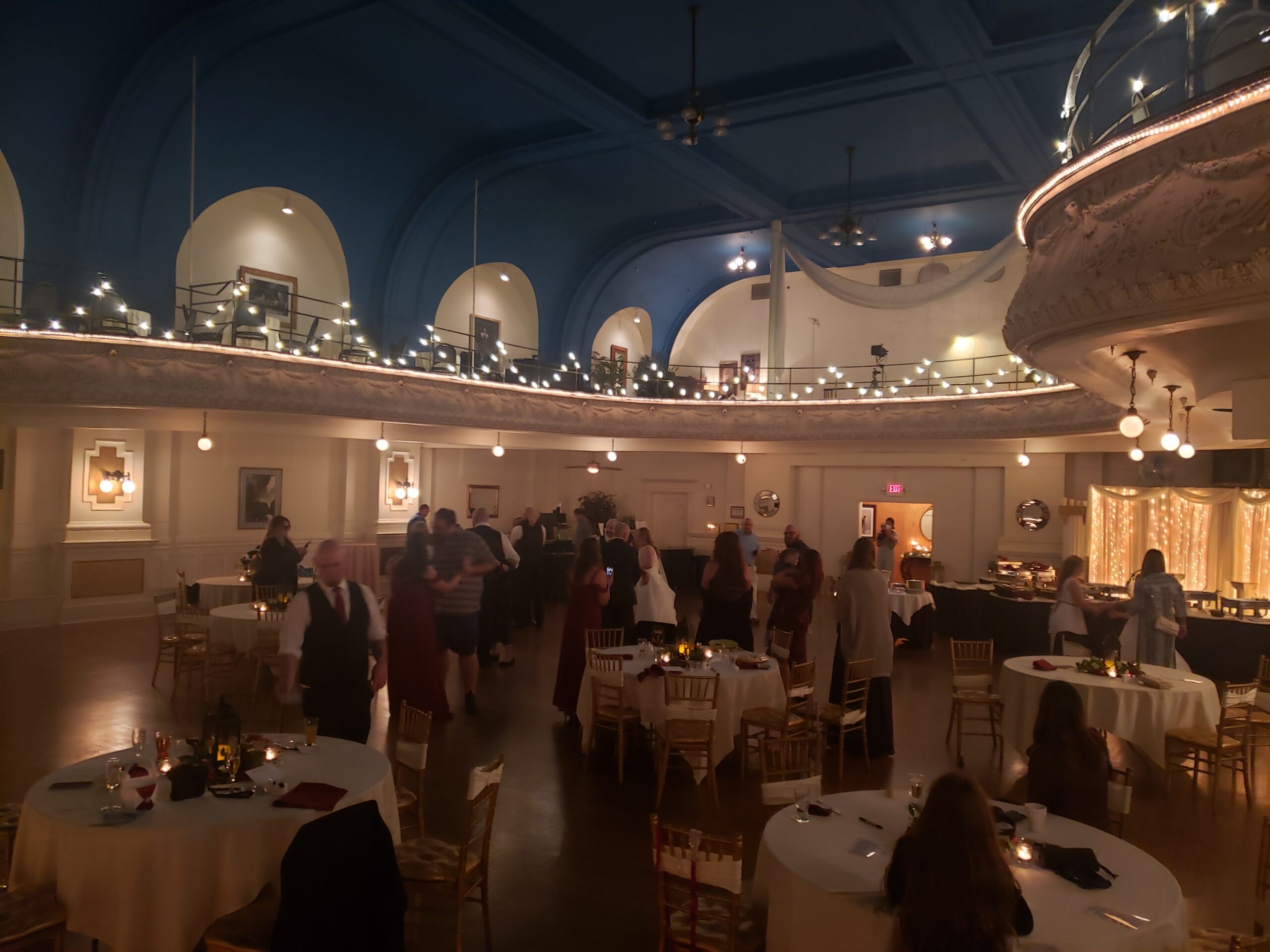 There were just under 40 guests in attendance, but most had a great time dancing to everything from classic rock and country favorites, to disco and recent hits.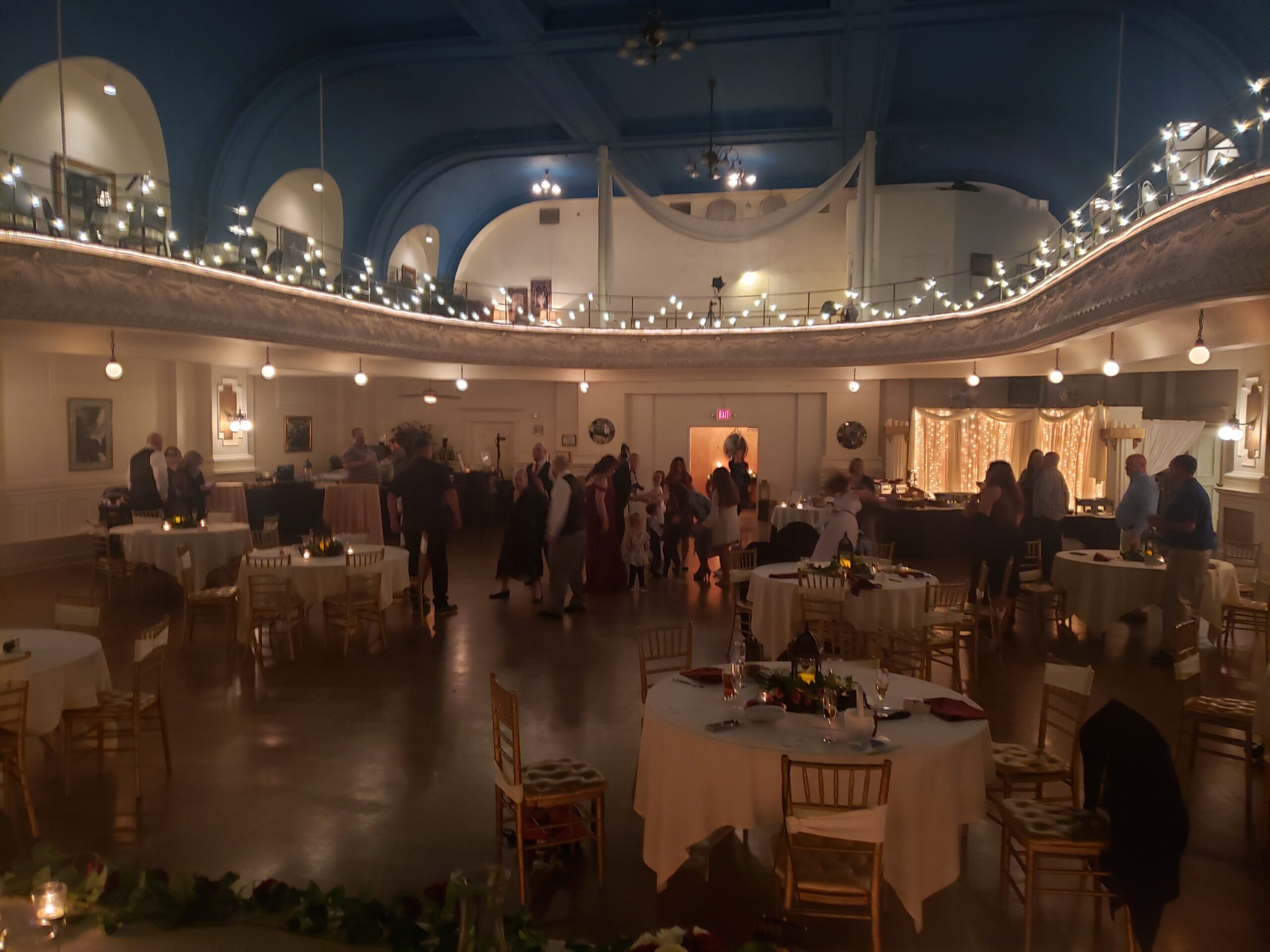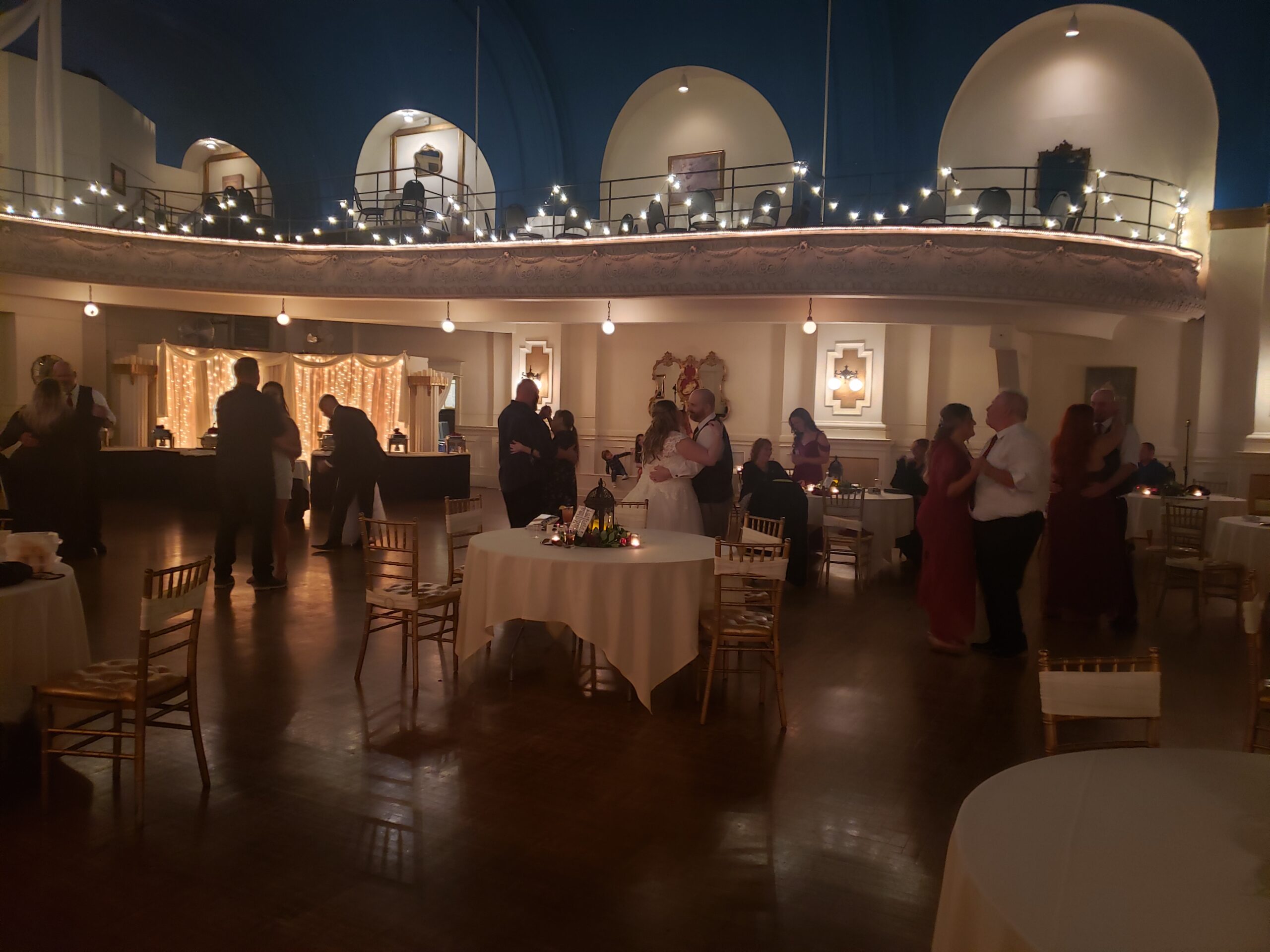 Congratulations Courtney and Charlie and thank you for choosing PRO DJs.