Canby Oregon St Josef Winery Wedding

It was a return trip for me to Canby Oregon for a St Josef Winery wedding on Sunday, October 10, 2021. Like the previous wedding a month earlier, Taylor and Clayton had originally scheduled for October 10th last year, but with the pandemic they chose to not only postpone, but to elope, so this was a chance to celebrate with family and friends on what turned out to be their one year anniversary.

Outside it was cold and there were enough scattered showers in the area to force the reception planned for the Fountain patio inside to the intimate Wine Stube room.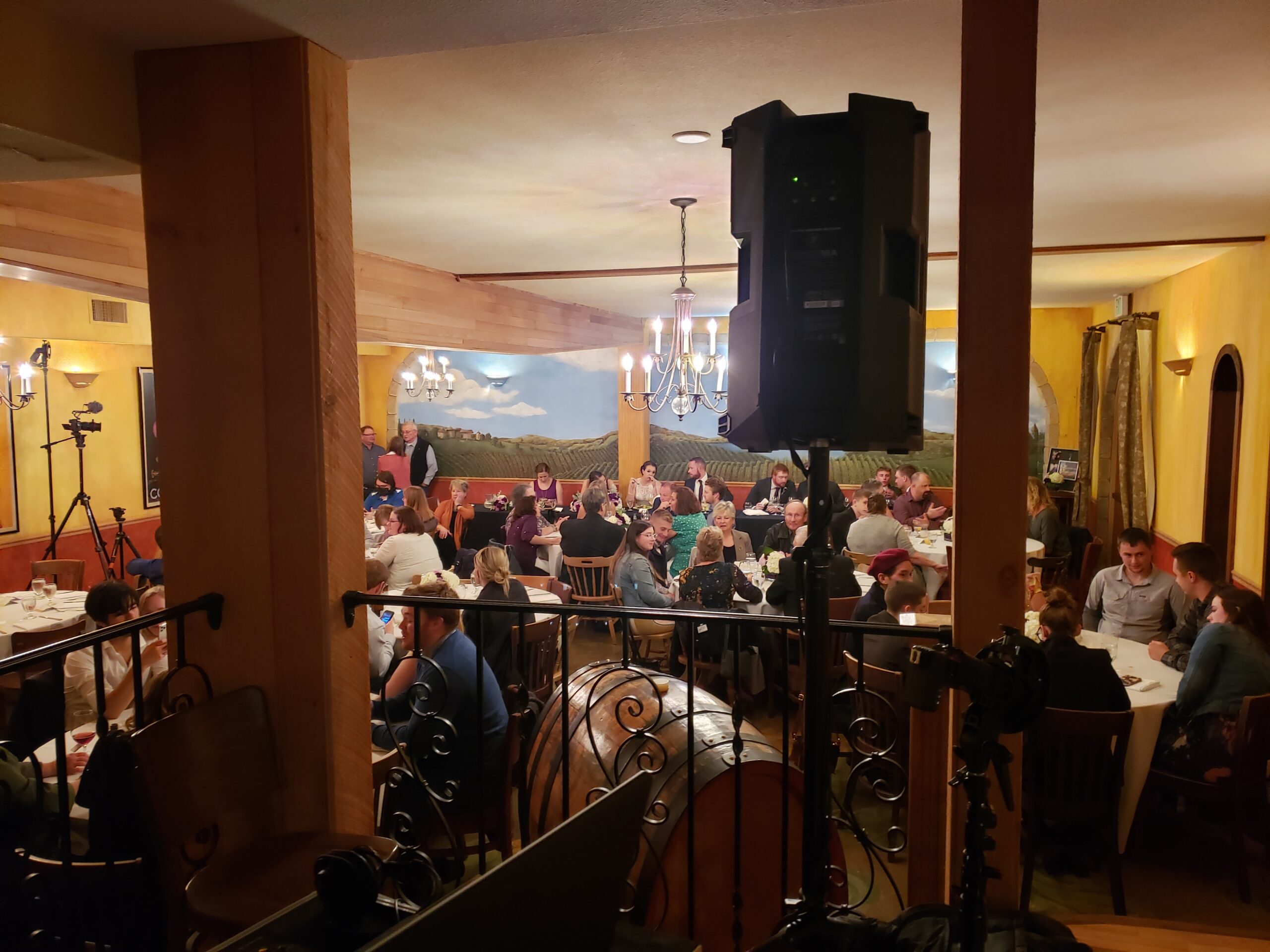 St Josef Winery Wedding Reception Highlights:
Grand Entrance: Chris Brown – Forever
Cake Cutting: Keith Urban – Sweet Thing
First Dance: Thomas Rhett – Blessed
Bride and Father Dance: Tim McGraw – My Little Girl
Bouquet Toss: Shania Twain – Man! I Feel Like A Woman
Last Dance: Mark Morrison – Return of the Mack
The larger adjacent Winery Tasty Room served as the dance floor. It was a smaller group of guests, but many enjoyed the first slow dance to "At Last" from Etta James and then stuck around for the fast songs that followed or were dancing where they were standing. Many were dancing at the wine tasting counter 🙂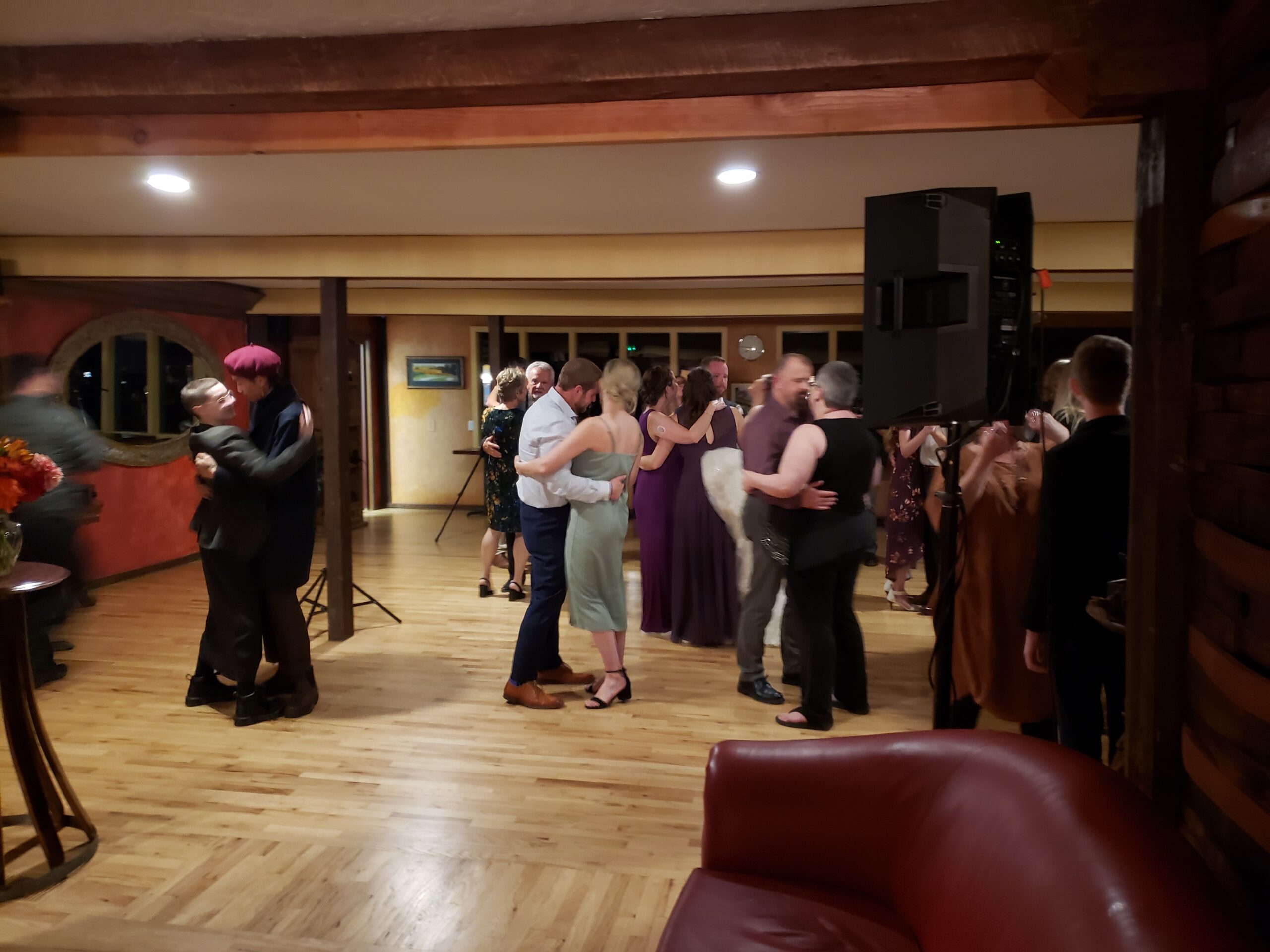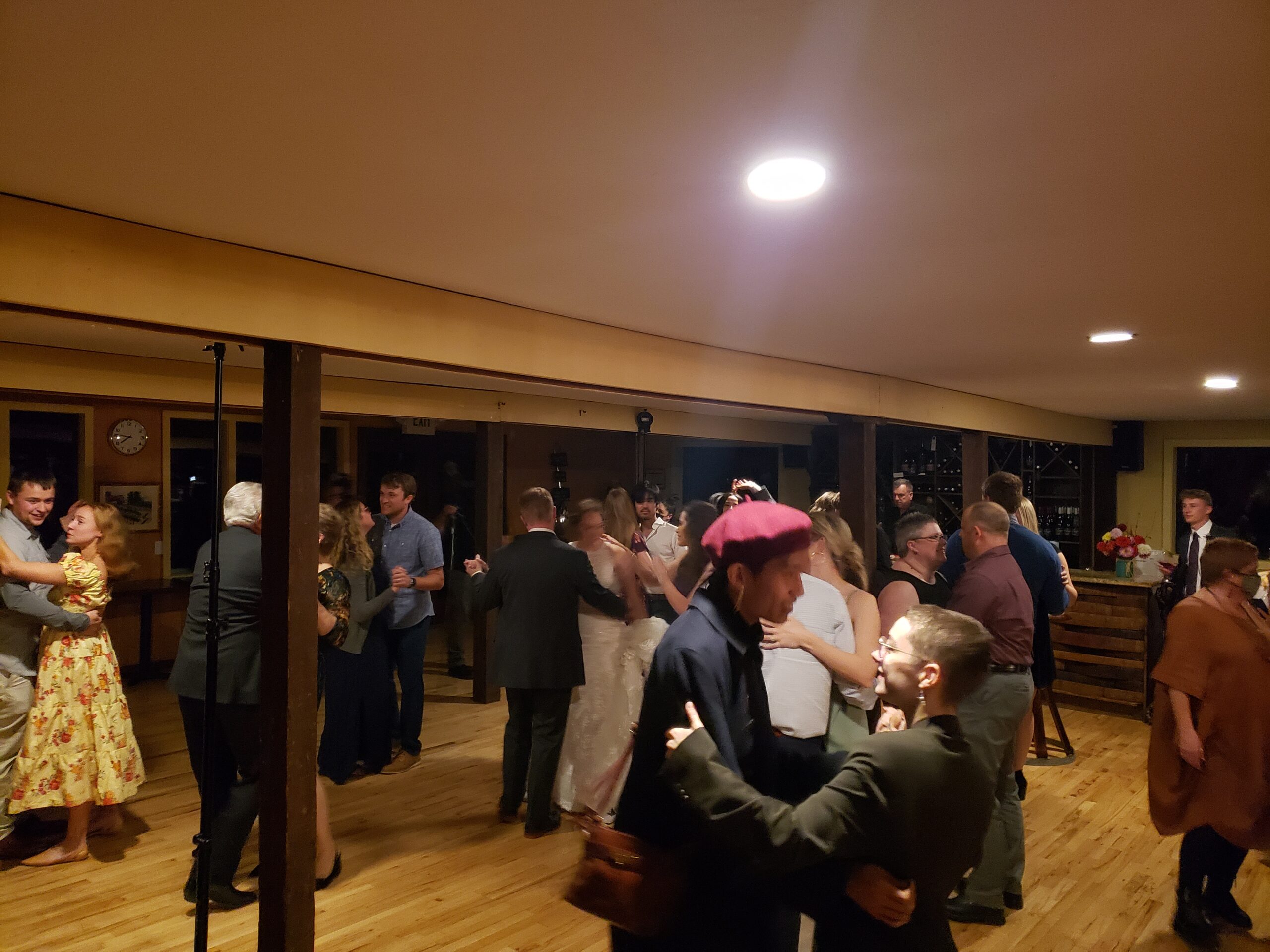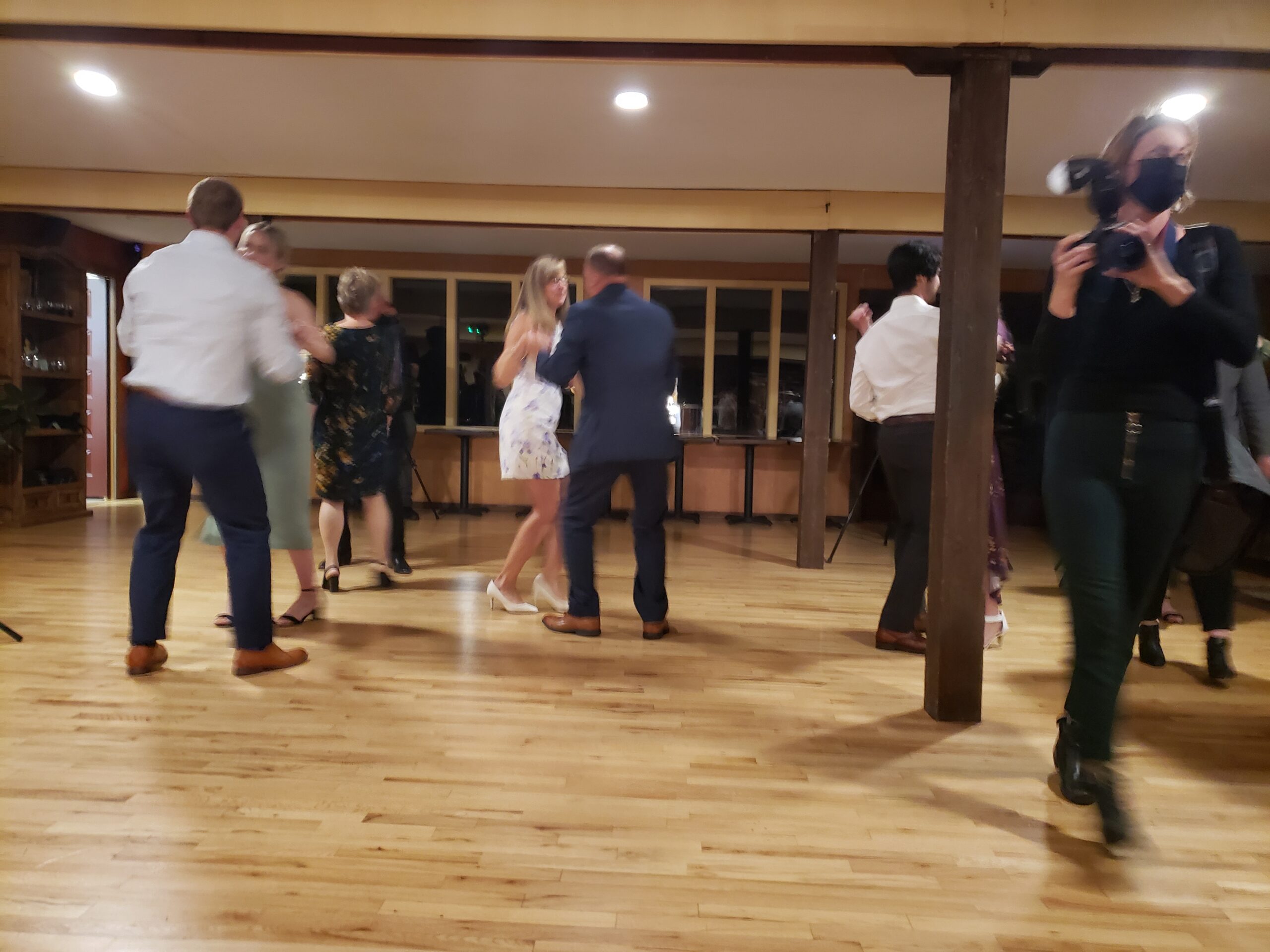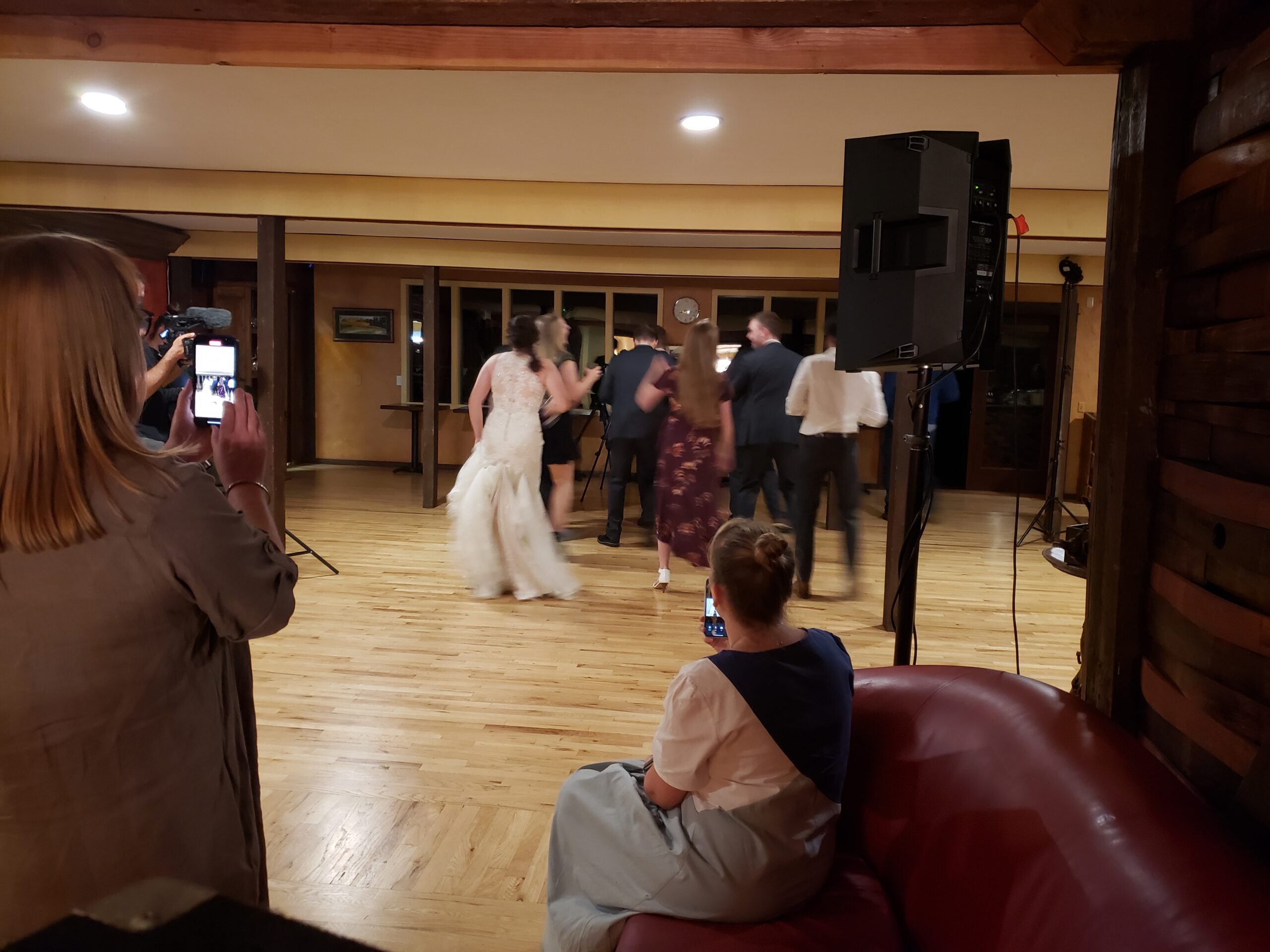 The bride let me know twice near the end of the reception how much fun she had.

Congratulations Taylor and Clayton and thank you for choosing PRO DJs.