worldforestrycenterportland

Miriam and Lance's World Forestry Center wedding was held on Sunday, July 30, 2023 in Portland, Oregon.

It was a perfect summer day for the ceremony outside with sunshine and the temperature a comfortable 78 degrees.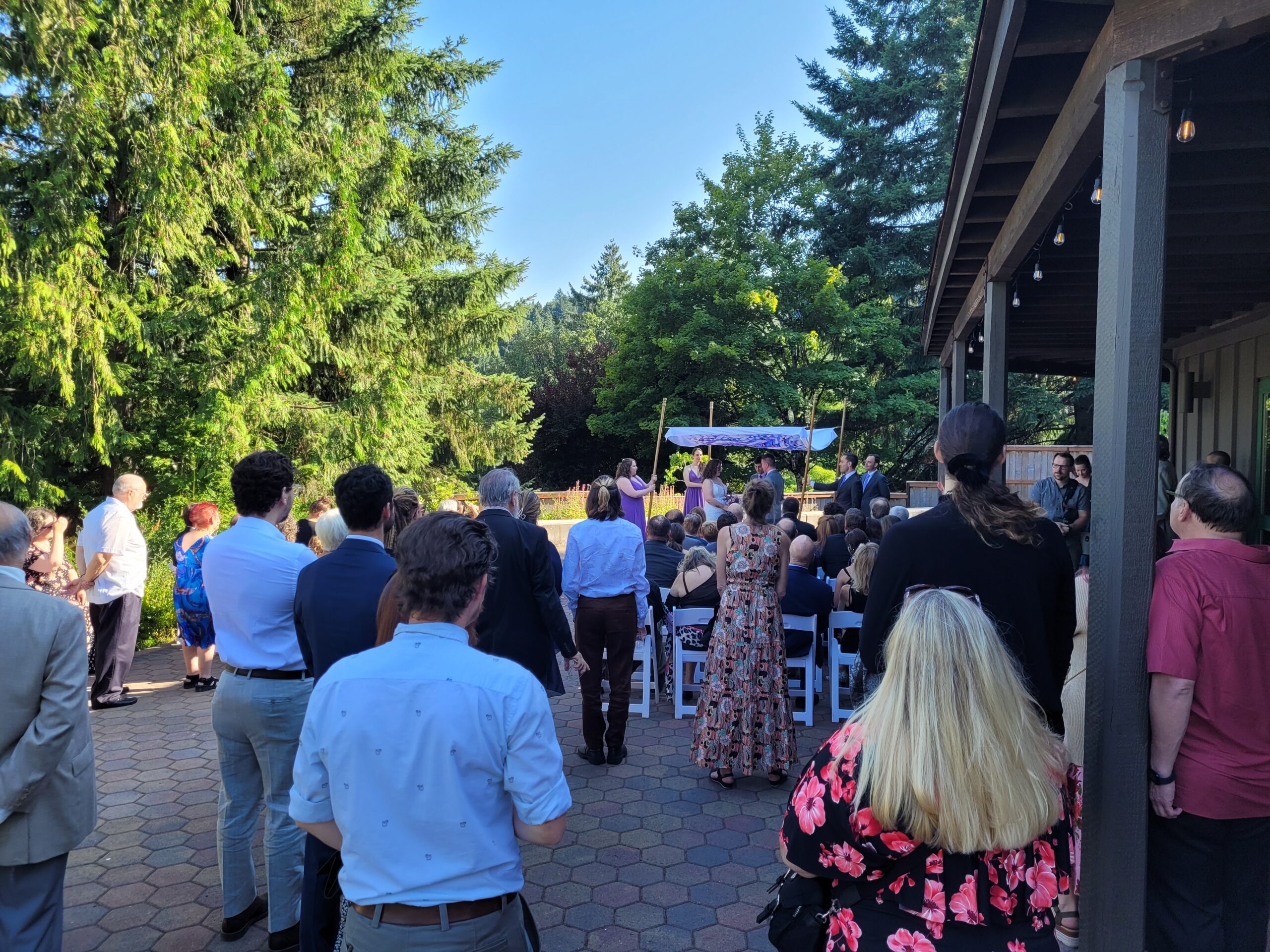 World Forestry Center Wedding Ceremony Highlights:
Wedding Party Entrance: Runescape Theme
Bride Entrance: Dodi Li
Bride/Groom Exit: Hevenu Shalom Aleichem
The reception followed immediately afterwards inside Miller Hall. The newlyweds chose selections from their favorite artists for the background music during cocktails and dinner, including Phish, Weezer and Pink Floyd.

World Forestry Center Wedding Reception Highlights:
First Dance: Bright Eyes – First Day Of My Life
A late summer day meant plenty of daylight when the dance floor opened to everyone just after 8pm, but this group of about 90 guests got right to it from the first slow dance to the fast numbers that followed, including favorites from The Beatles, Elton John and Earth, Wind & Fire, plus "The Hora" and chair raising of the couple.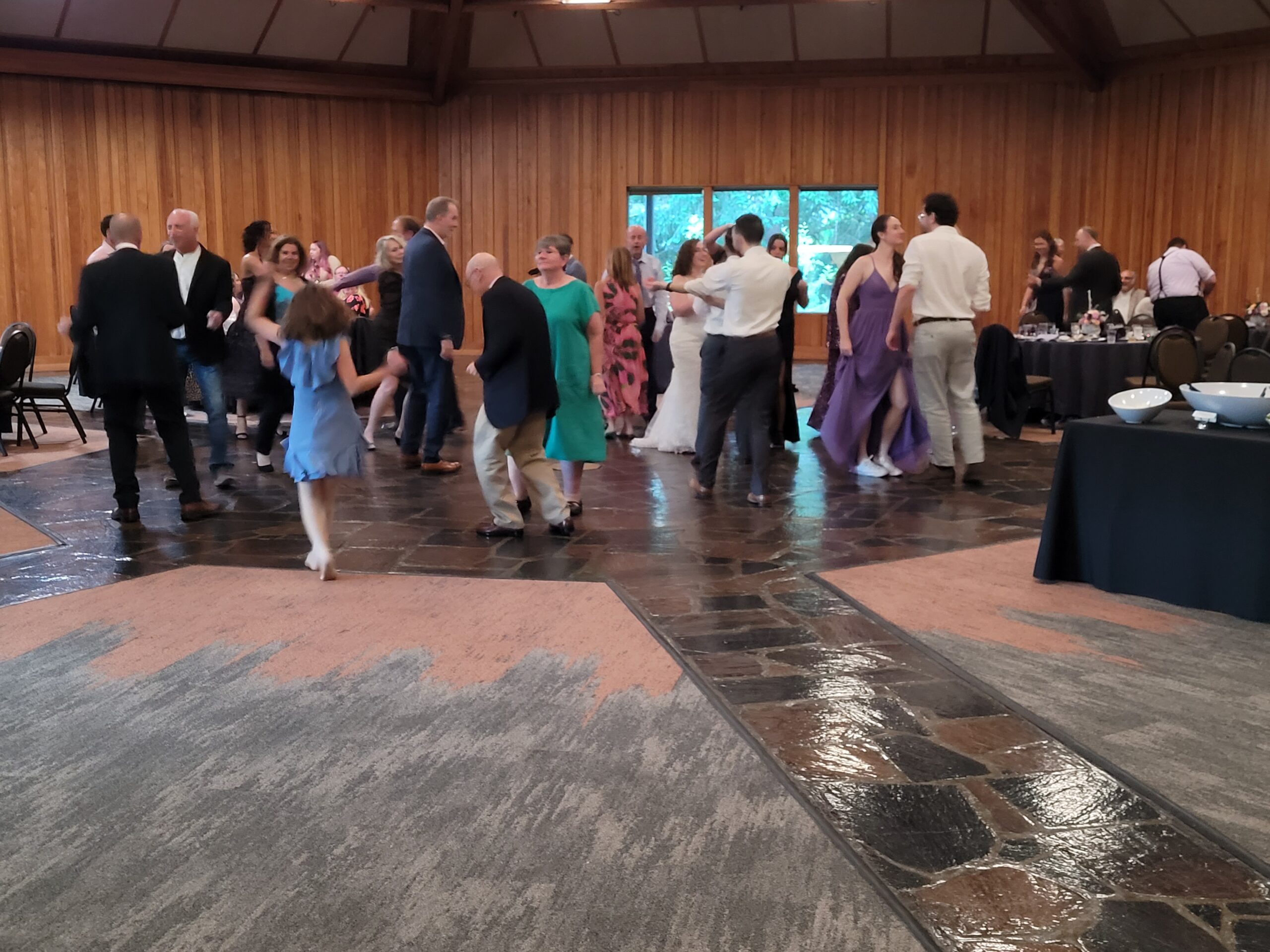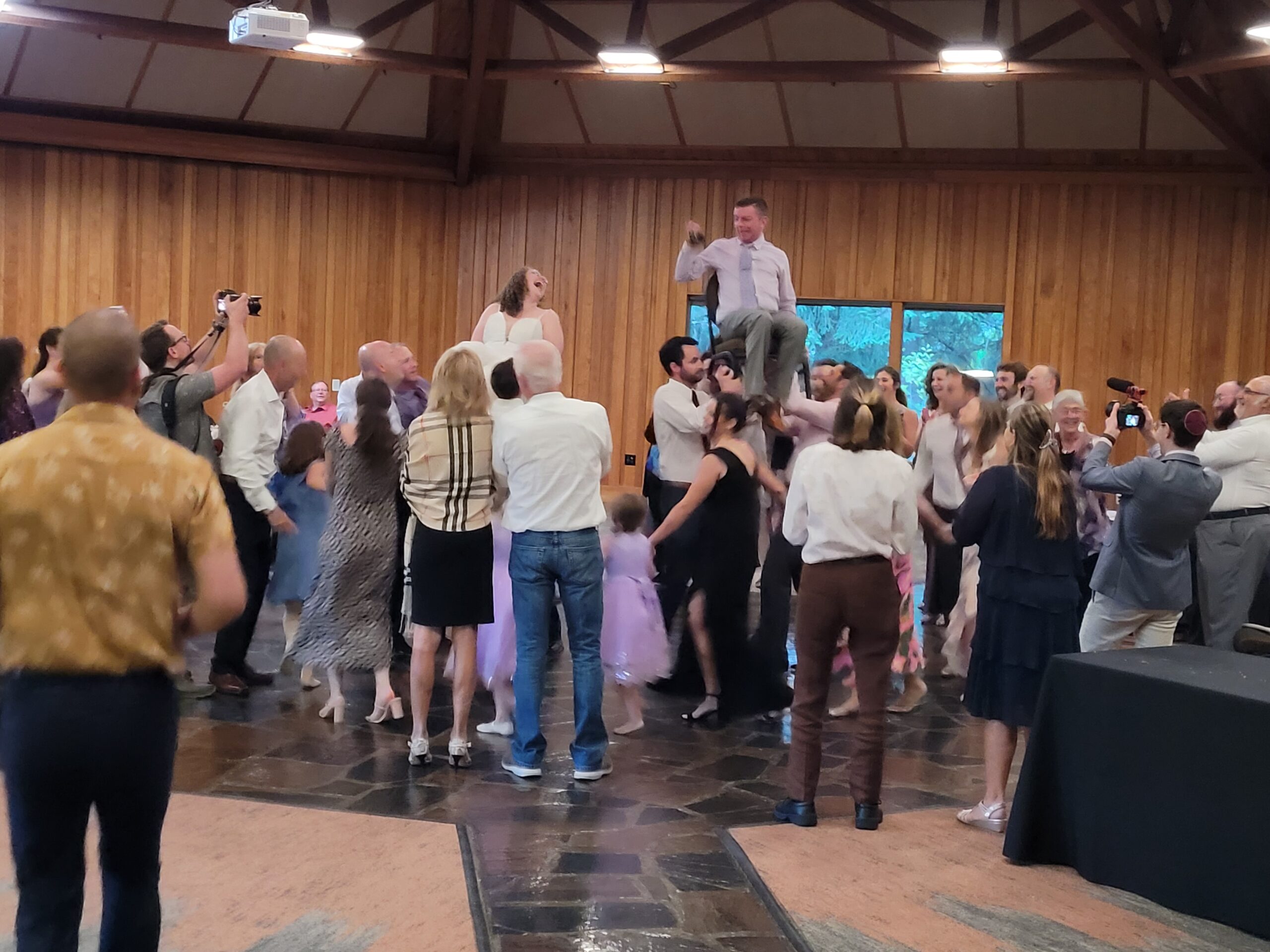 Congratulations Miriam and Lance and thank you for choosing PRO DJs.