November Troutdale House Wedding Celebration

Ashley and Mike's Troutdale House wedding took place on Saturday, November 13, 2021 in Troutdale, Oregon.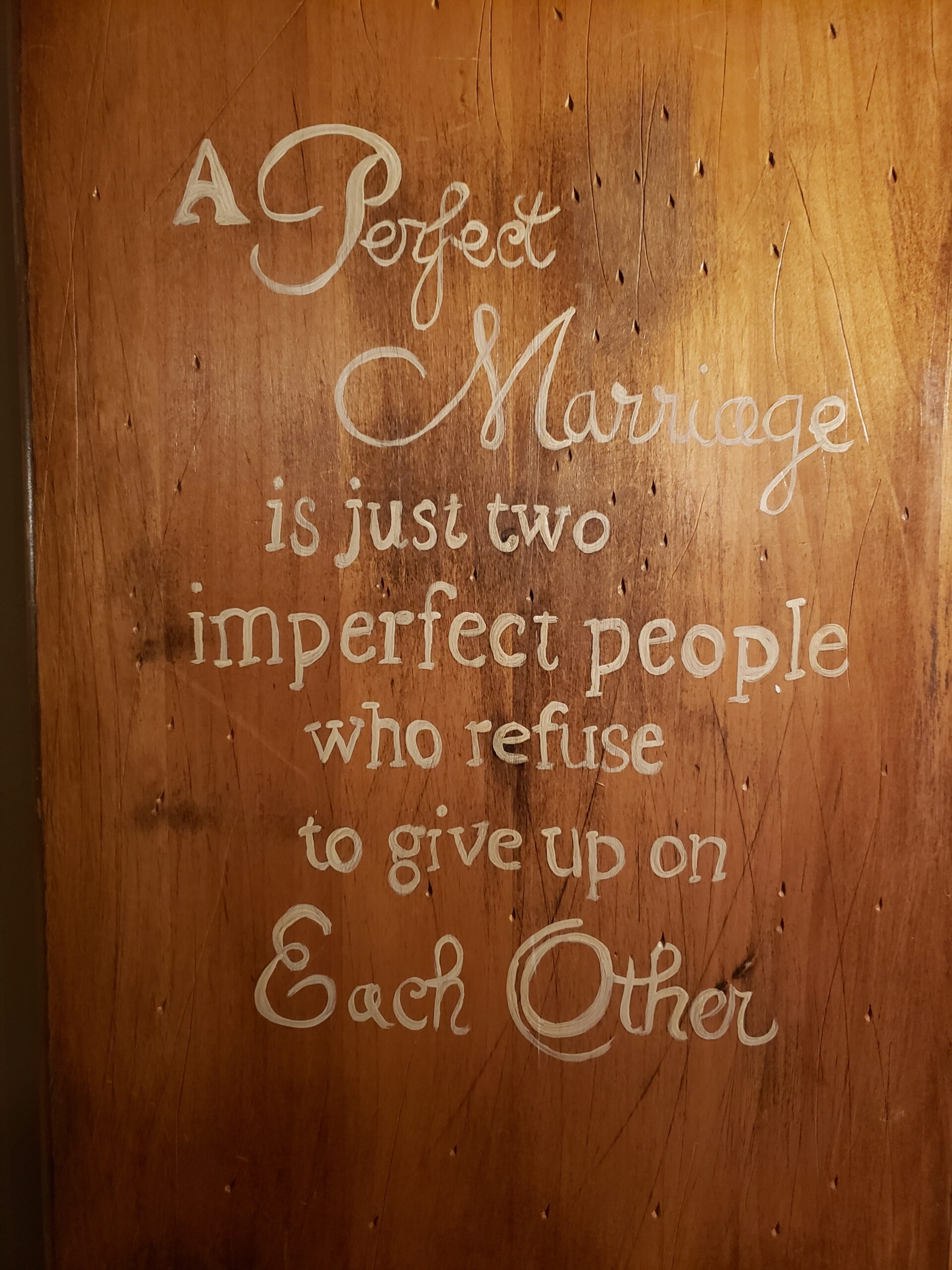 The ceremony was held in the downstairs wine cellar with the couple's good friend Tim officiating his first ever wedding, that included a unity whiskey pour.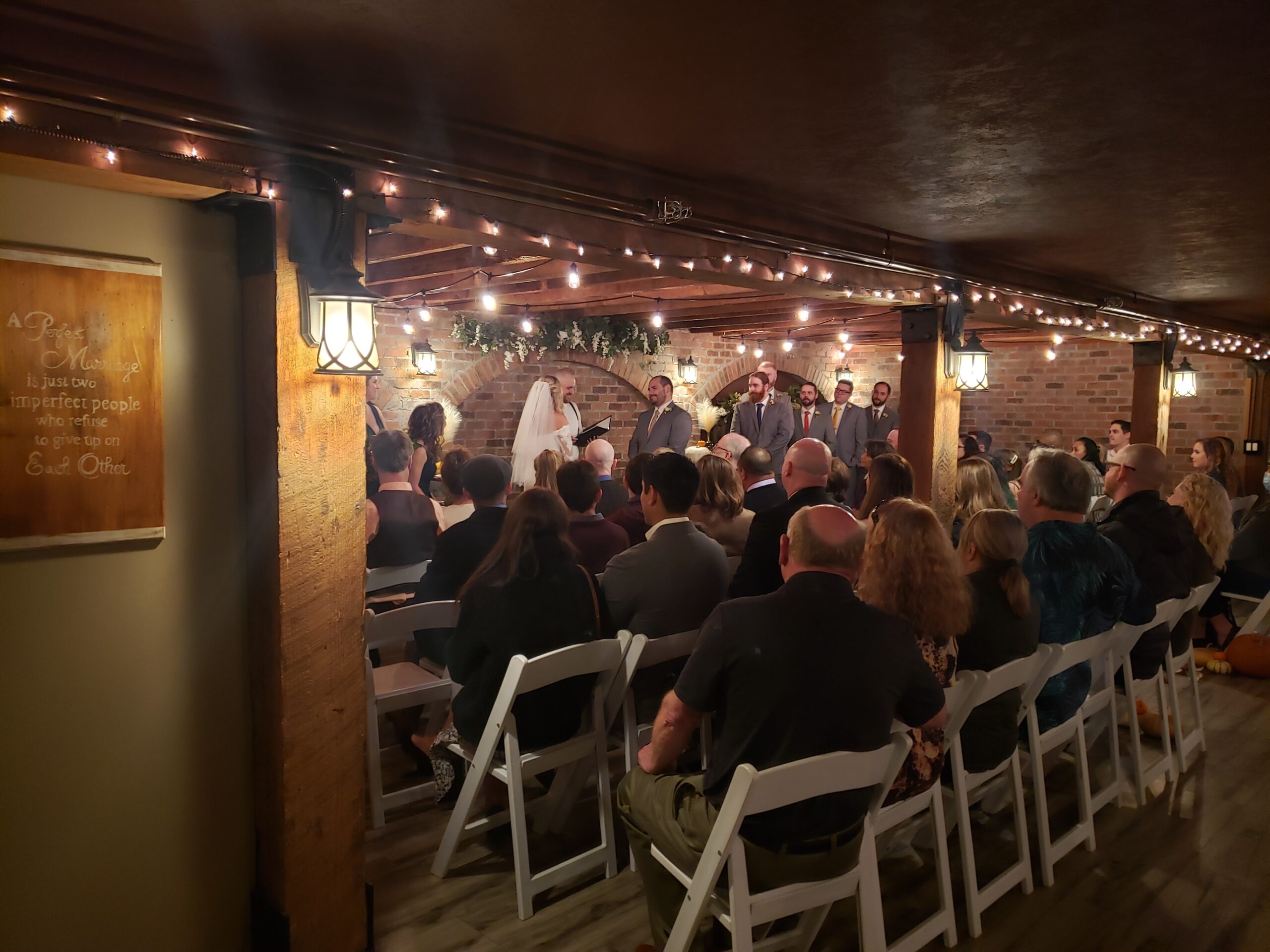 Troutdale House Wedding Ceremony Highlights:
Bridal Party and Bride Entrance: Foreigner – Waiting For A Girl Like You
Unity Whiskey Pour: Sammy Kershaw – Love Of My Life
Bride/Groom Exit: Stevie Wonder – Signed Sealed Delivered…
The reception followed upstairs in the Enchanted Ballroom. For background music, the bride selected upbeat 70's disco songs during the cocktail hour and 80's power ballads during dinner.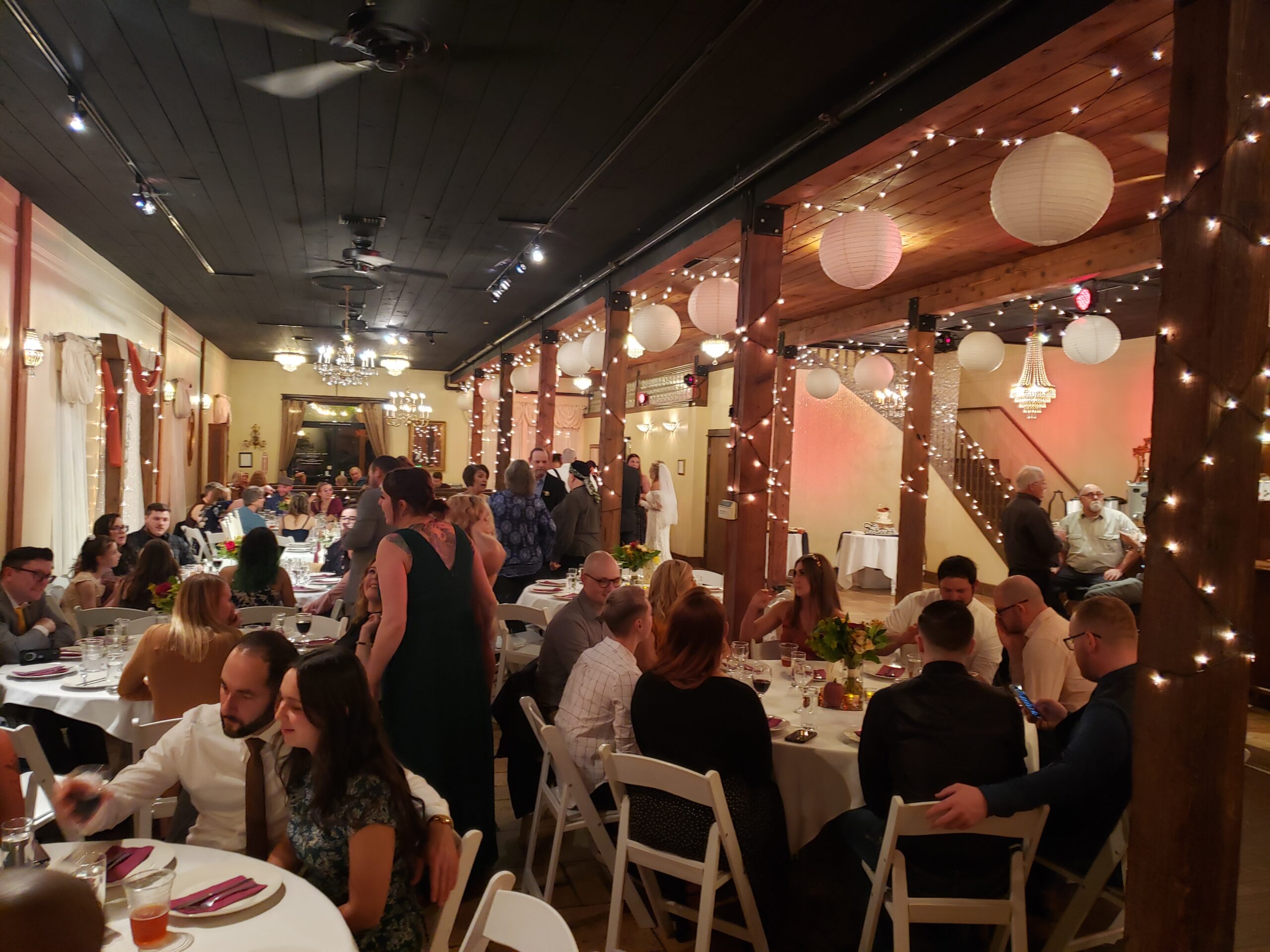 Troutdale House Wedding Reception Highlights:
Grand Entrance: Nelly – E.I.
Cake Cutting: Echo & The Bunnymen – Lips Like Sugar
First Dance: Mutemath – You are Mine
Bride and Father Dance: Alison Krauss – When You Say Nothing At All
Groom and Mother Dance: Rascal Flatts – My Wish
Anniversary Dance: Bill Medley & Jennifer Warnes – I've Had the Time Of My Life
Boquet Toss: Don Henley – All She Wants To Do Is Dance
Bridal Party Dance: Shania Twain – Man! I Feel Like A Woman!
Last Dance: Rusted Root – Send Me On My Way
The dance floor at this venue is a long, narrow aisleway in front of the bar. The area filled with all the married couples for the anniversary dance that revealed Jim and Leslie were married the longest at 50 years. From there, the energy picked up as I played The Beatles "Twist & Shout", "Cupid Shuffle", "Hey Ya" and more.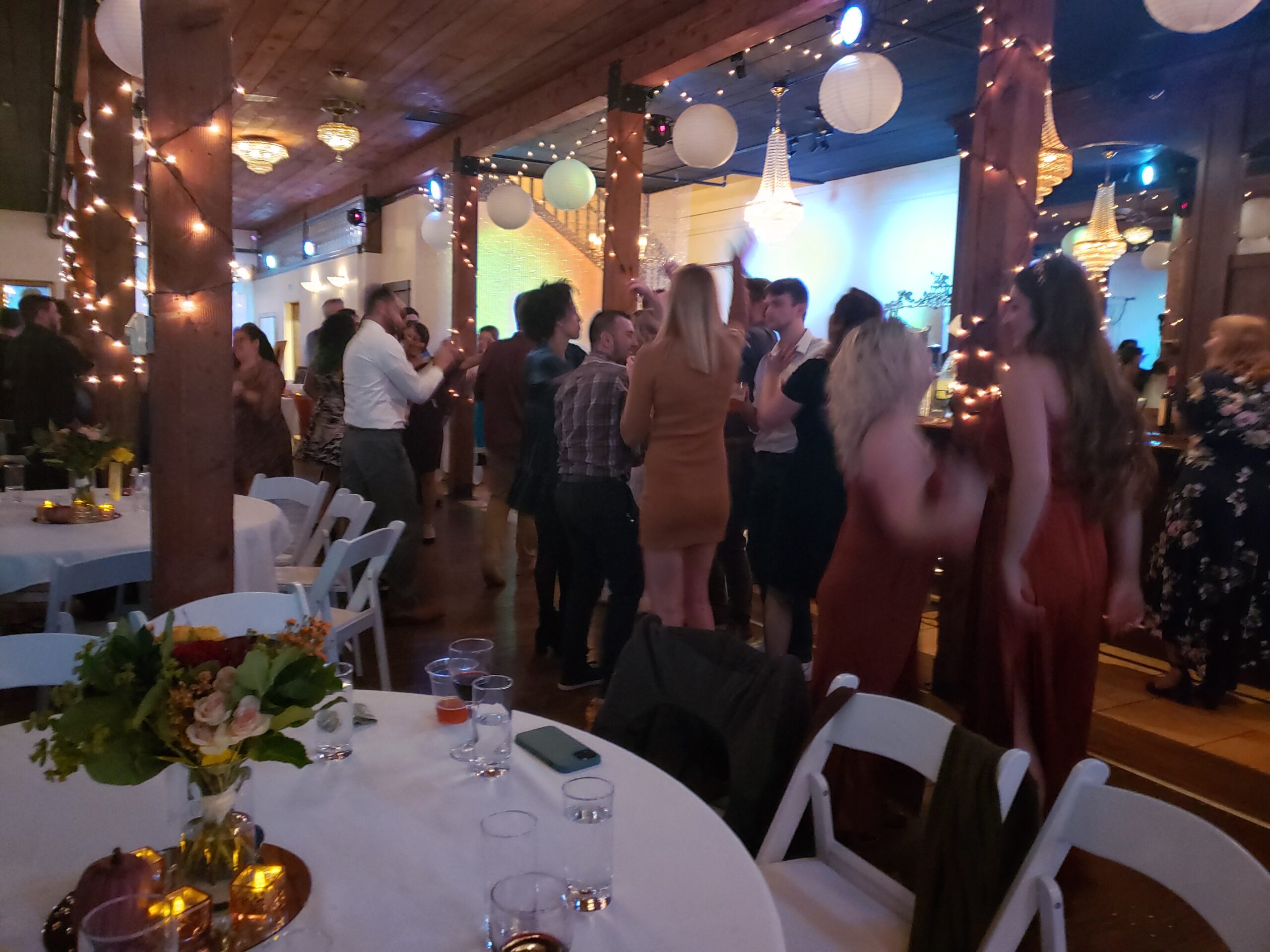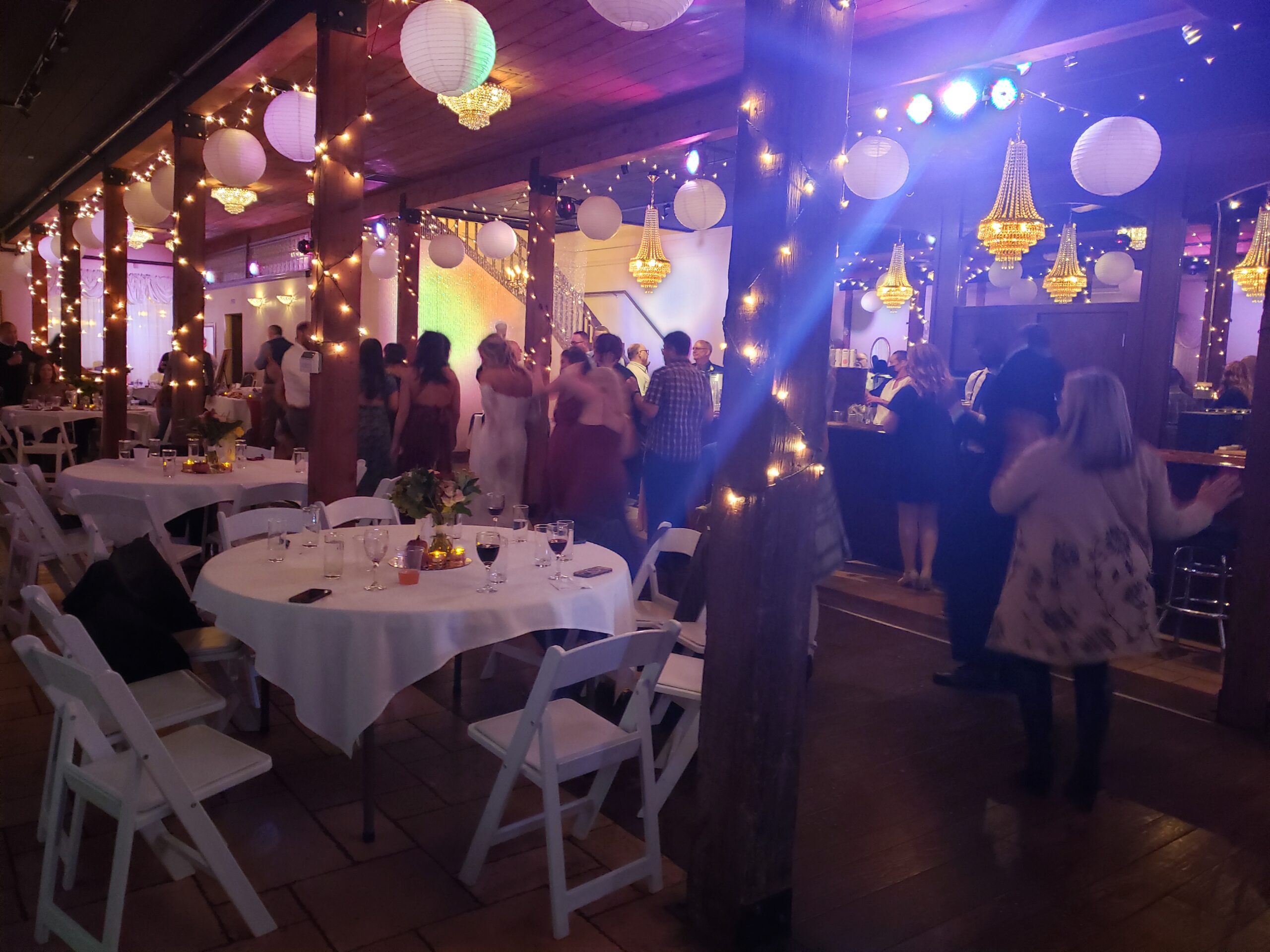 Congratulations Ashley and Mike! Thank you for choosing PRO DJs.

Post Event Satisfaction Survey:

Submitted By: Ashley Bjorum
Event Date: Saturday, November 13, 2021
Event Type: Wedding
Event Location: Troutdale House
Event Staff: Rich Ellis
Quality of Customer Service via Telephone: Excellent
Quality of Customer Service via Internet: Excellent
Quality of Customer Service at Event: Excellent
Friendliness of your Entertainer: Excellent
Promptness of your Entertainer: Excellent
Professionalism of your Entertainer: Excellent
Entertainer's Performance: Excellent
Entertainer's Appearance: Excellent
System Appearance: Excellent
Sound Quality: Excellent
Overall Volume Levels: Excellent
Music Selection: Excellent
Incorporation of Your Requests: Excellent
Lighting Effects: Excellent
Equipment Appearance: Excellent
Overall Customer Service: Excellent
Planning Assistance: Excellent
Entertainer's Cooperation with Other Vendors: Excellent
Overall Performance Rating: Excellent
Would you recommend this service to others? Yes