June Zenith Vineyard Wedding Salem Oregon

Hanna and Josh's wedding and reception was held at Zenith Vineyard in Salem, Oregon on Saturday, June 11, 2022.

The wettest spring on record had more rain in the forecast, but we caught a break for the ceremony outside with only a few light drops off and on. It turned out to be a nice day with an occasional breeze that required a cover for the lapel microphone worn by the officiant. This cover looks like a small critter, but it completely blocked any noise from the wind, so it was welcome.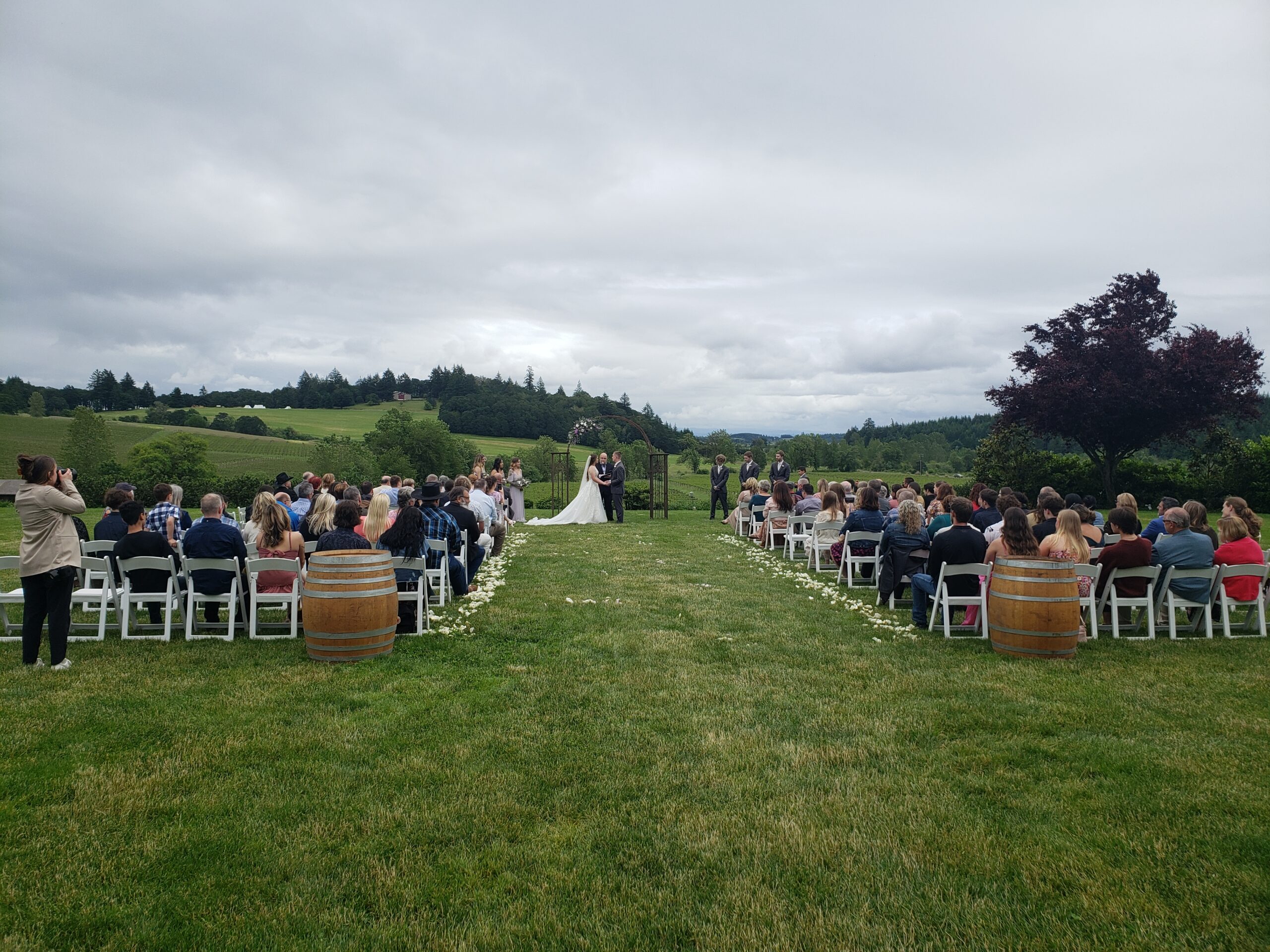 Zenith Vineyard Wedding Ceremony Highlights:
Wedding Party Entrance: The Hit Crew – Feels Like Home (Instrumental)
Bride Entrance: Piano Dreamers – You're Still The One (Instrumental)
Bride/Groom Exit: Natalie Cole – This Will Be (An Everlasting Love)
My main sound system was setup inside and background music for cocktails and dinner featured a variety of recent and classic hits that included artists Adele, Al Green, Michael Buble and Motown favorites.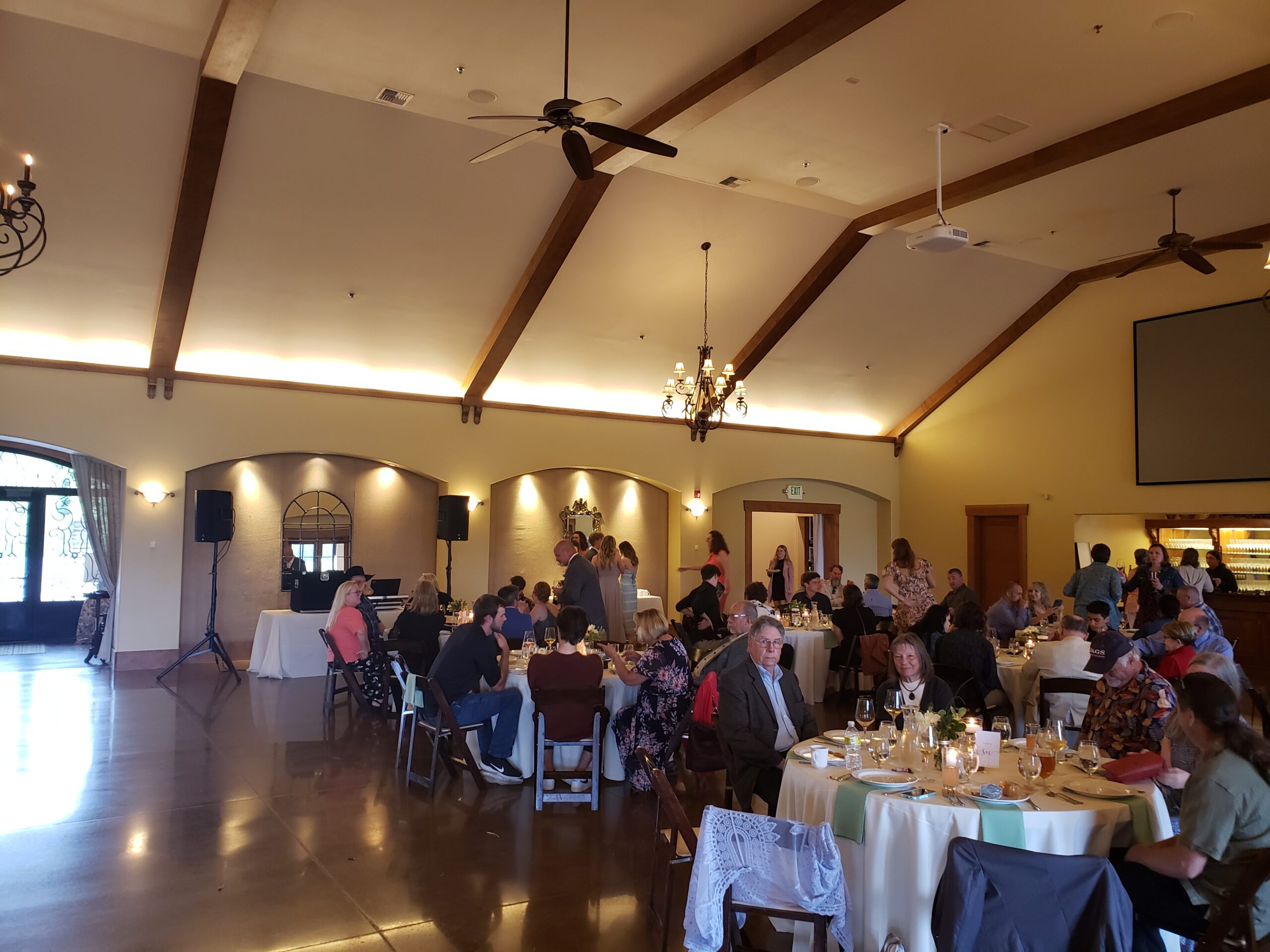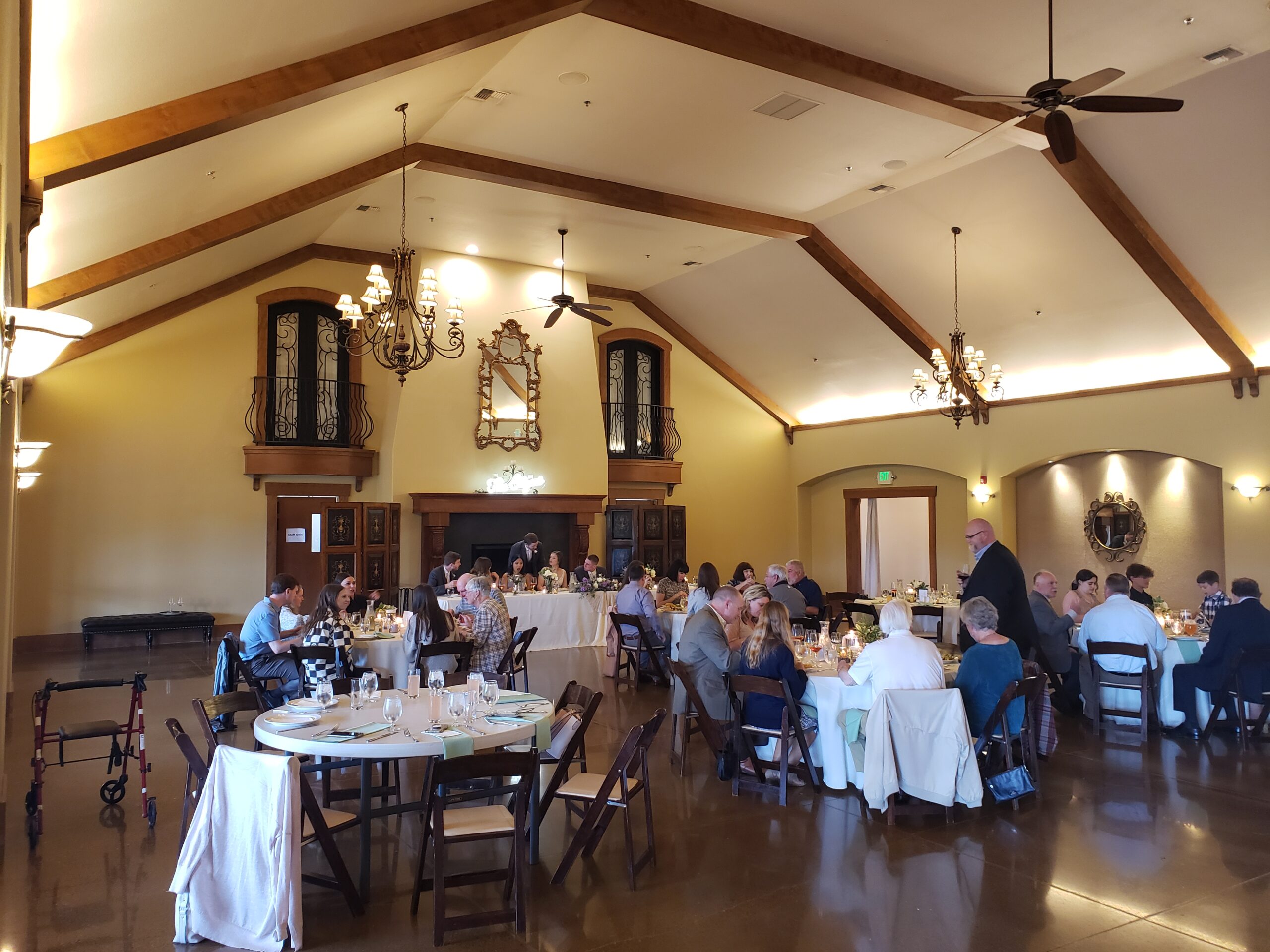 Zenith Vineyard Wedding Reception Highlights:
Grand Entrance: Beyonce f/Jay-Z – Crazy In Love
Cake Cutting: Archies – Sugar Sugar
First Dance: John Legend – Conversations In The Dark
Bride and Father Dance: Taylor Swift – Never Grow Up
Groom and Mother Dance: Michael Buble – Forever Now
Bouquet Toss: Beyonce – Single Ladies (Put a Ring on It)"
The dance floor opened just after 7pm with the mid-June daylight still flooding in for most of the evening, but we had a great turnout from the start.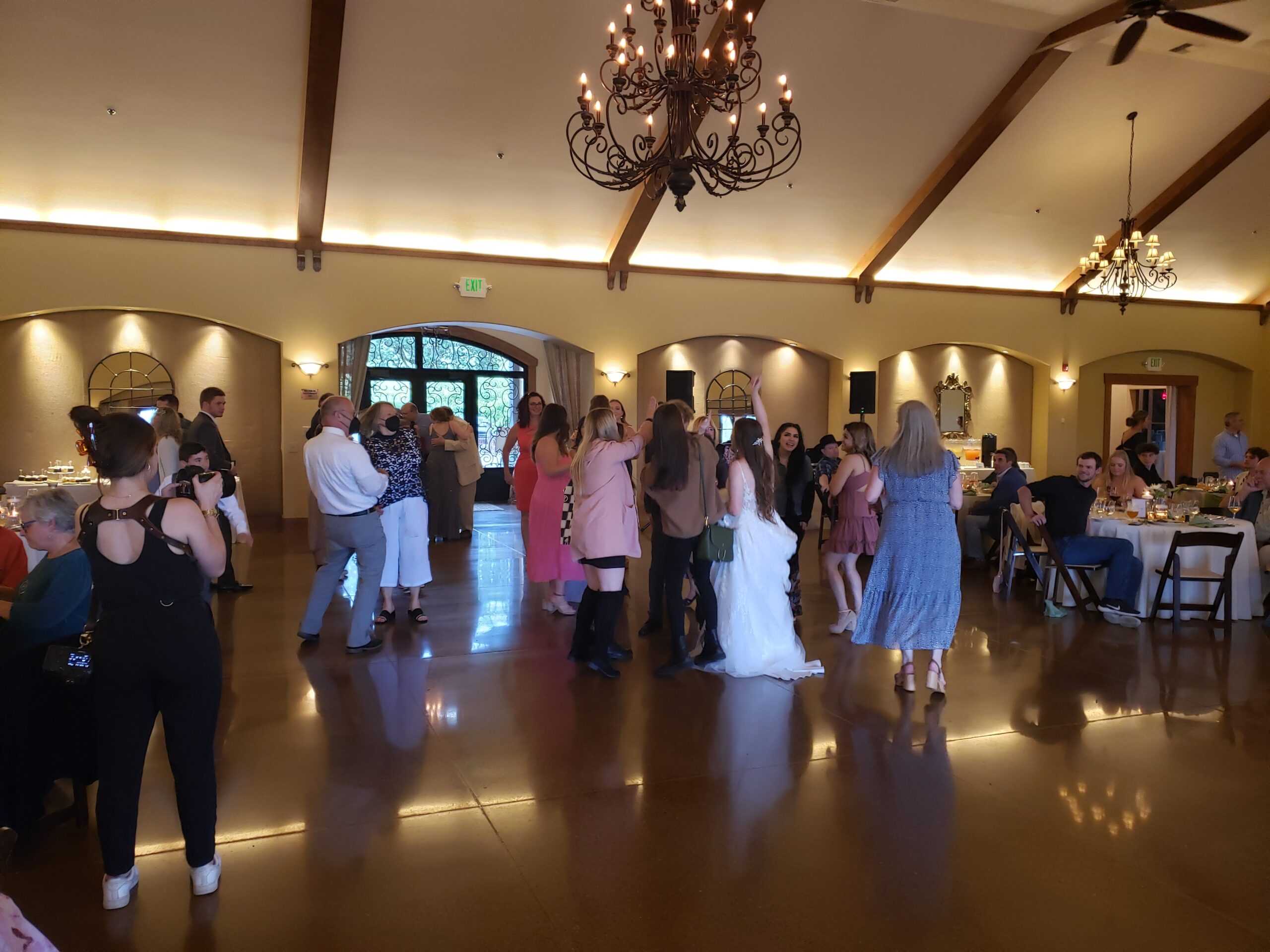 I played a variety of hit songs from all eras: disco and classic rock, 80's, 90's, recent Top 40 and Country… Everything from "Uptown Funk" and "Footloose" to "Twist and Shout" and "Cupid Shuffle".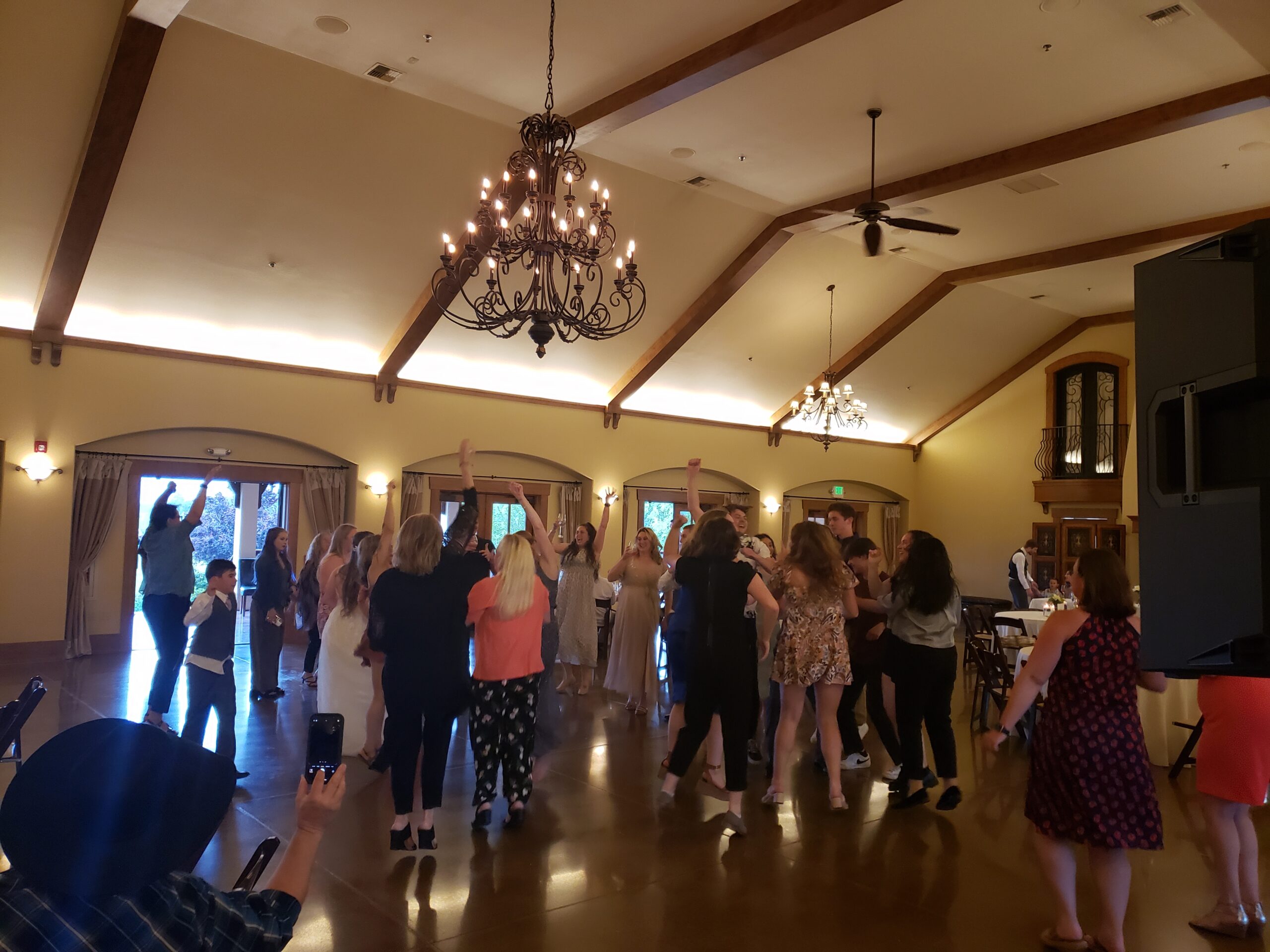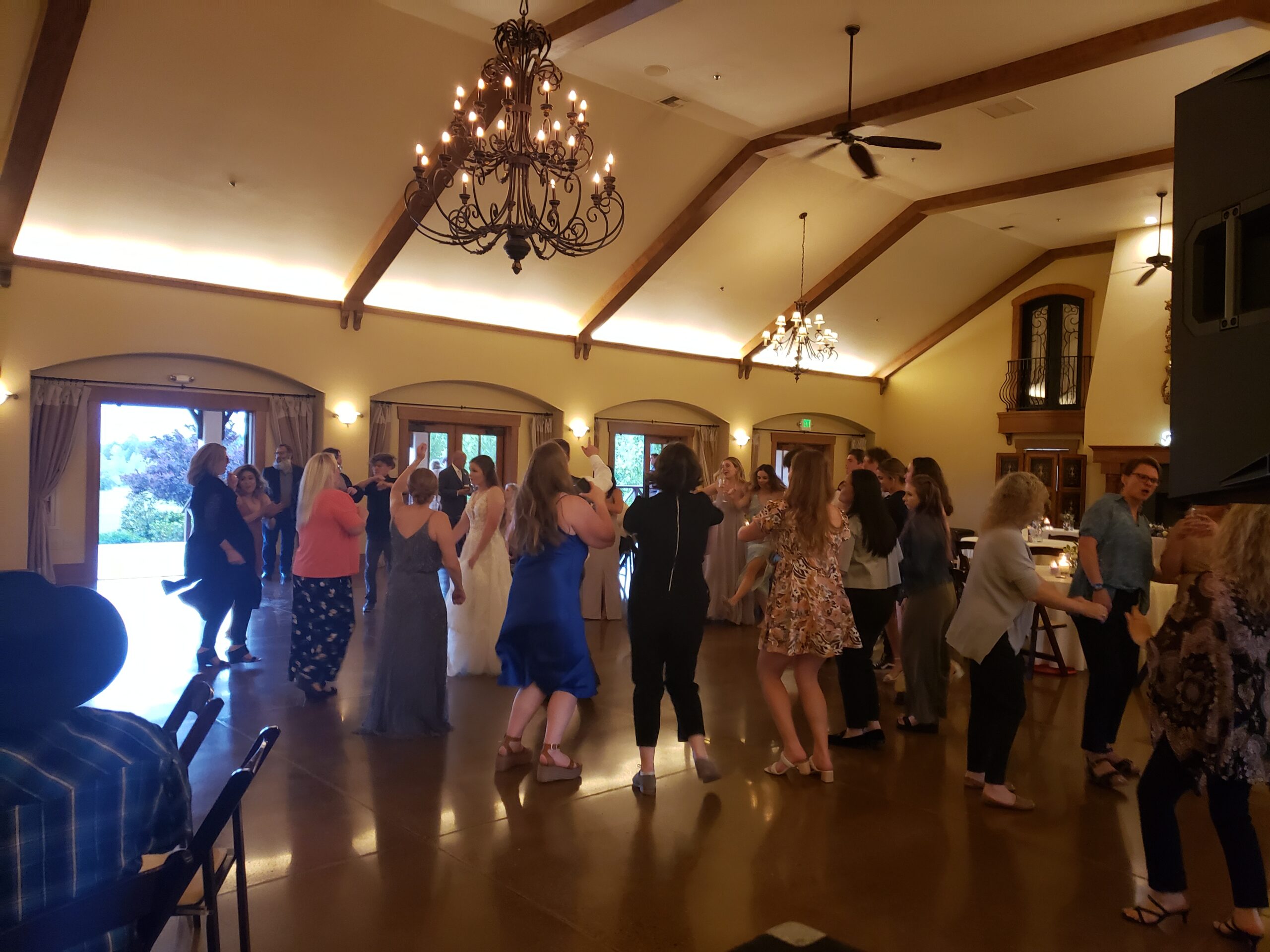 Congratulations Hanna and Josh and thank you for choosing PRO DJs.

Post Event Satisfaction Survey:

"Rich was absolutely amazing and accommodating to our last minute needs! He was professional and an expert at keeping everyone on the dance floor!" -Hanna Young & Joshua Eitzen Wedding
Event Date: Saturday, June 11, 2022
Event Type: Wedding & Reception
Event Location: Zenith Vineyard
Event Staff: Rich Ellis
Quality of Customer Service via Telephone: Excellent
Quality of Customer Service via Internet: Excellent
Quality of Customer Service at Event: Excellent
Friendliness of your Entertainer: Excellent
Promptness of your Entertainer: Excellent
Professionalism of your Entertainer: Excellent
Entertainer's Performance: Excellent
Entertainer's Appearance: Excellent
System Appearance: Excellent
Sound Quality: Excellent
Overall Volume Levels: Excellent
Music Selection: Excellent
Incorporation of Your Requests: Excellent
Lighting Effects: N/A
Equipment Appearance: Excellent
Overall Customer Service: Excellent
Planning Assistance: Excellent
Entertainer's Cooperation with Other Vendors: Excellent
Overall Performance Rating: Excellent
Would you recommend this service to others? Yes