Horning's Hideout Wedding In North Plains

Emily and Brad held their Horning's Hideout wedding in North Plains, Oregon on Friday, July 30, 2021. They were actually married in August 2020 at Lost Lake in the Mt Hood National Forest, but this was the first chance to gather with friends and family to celebrate safely.

It was supposed to be a hot one with a 100 degree high forecasted, but the all day cloud cover kept it in the low 90's. Still a little warm, but a great day to be outside deep in the woods. For background music, the bride requested a mix of what she described as "happy folk/romance rock." Featured artists included Vance Joy, Caamp, Maggie Rogers, Taylor Swift and more.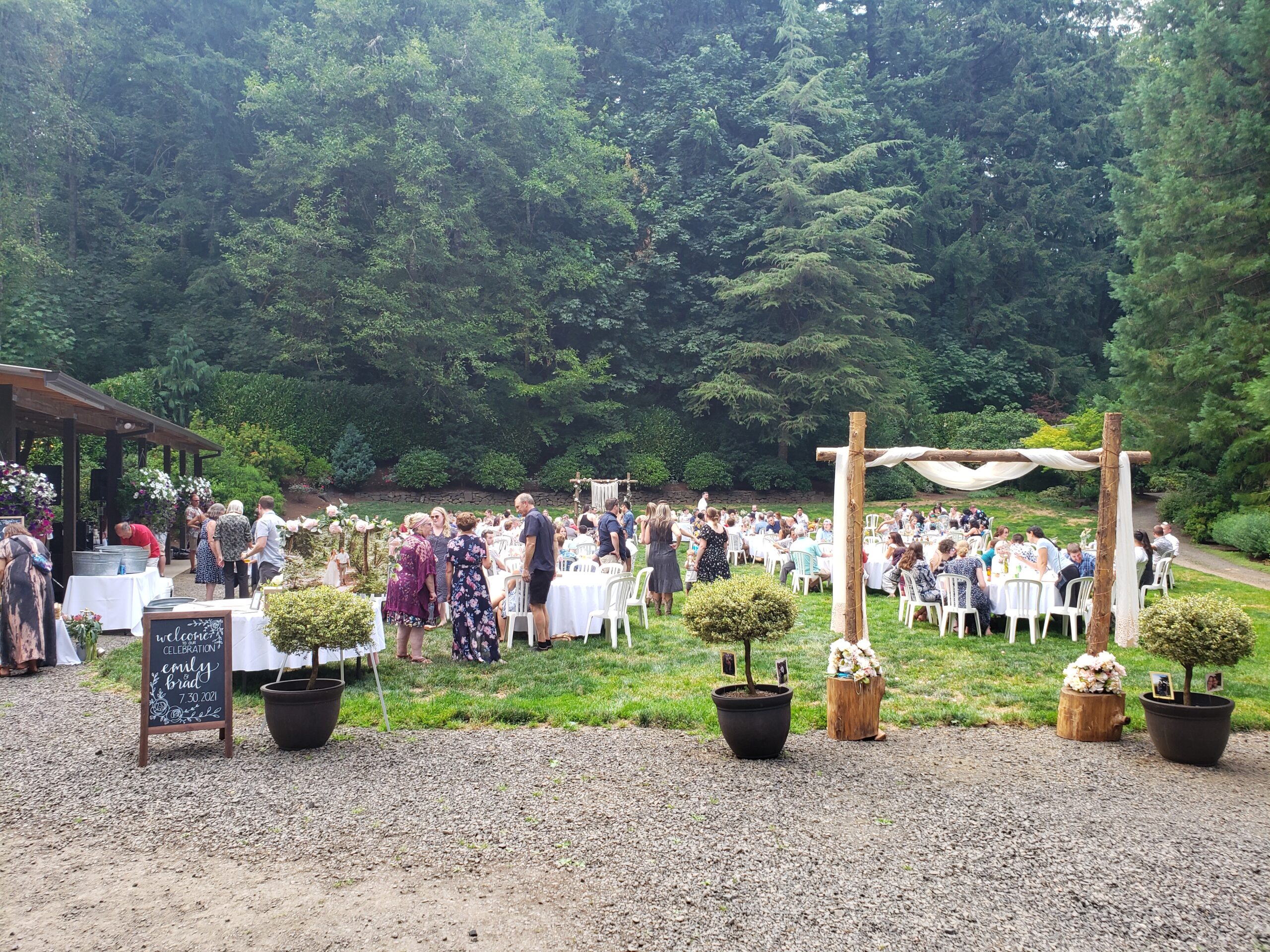 Horning's Hideout Wedding Reception Highlights:
Grand Entrance: Chris Brown – Yeah 3x
Cake Cutting: George Ezra – Paradise
First Dance: John Legend – Conversations in the Dark
Bride and Father Dance: Paul Simon – Father And Daughter
Groom and Mother Dance: Jack Johnson, John Cruz & Friends – Little Bit of Love
Longest Marriage Dance: Orleans – Still The One
Many members of the bride's family were visiting from Kansas and before the wedding sent me a German polka song "Cafe Polka," an old recording transferred to digital from a record or cassette. After the cake cutting, I asked guests to bring a partner to the dance floor. Emily's uncle Roger then led everyone in a German line dance that eventually encircled the newlyweds and led to me introducing their first dance.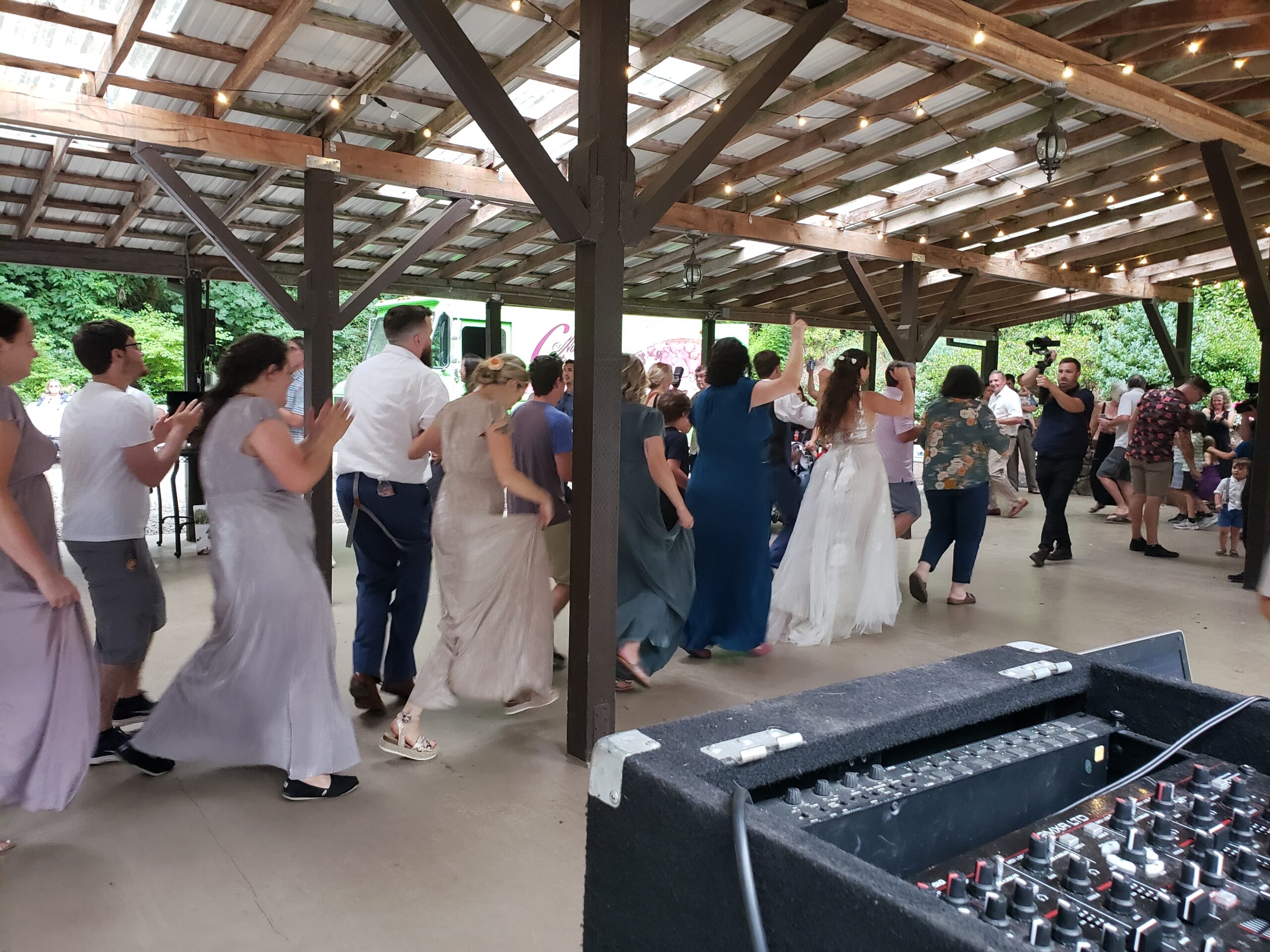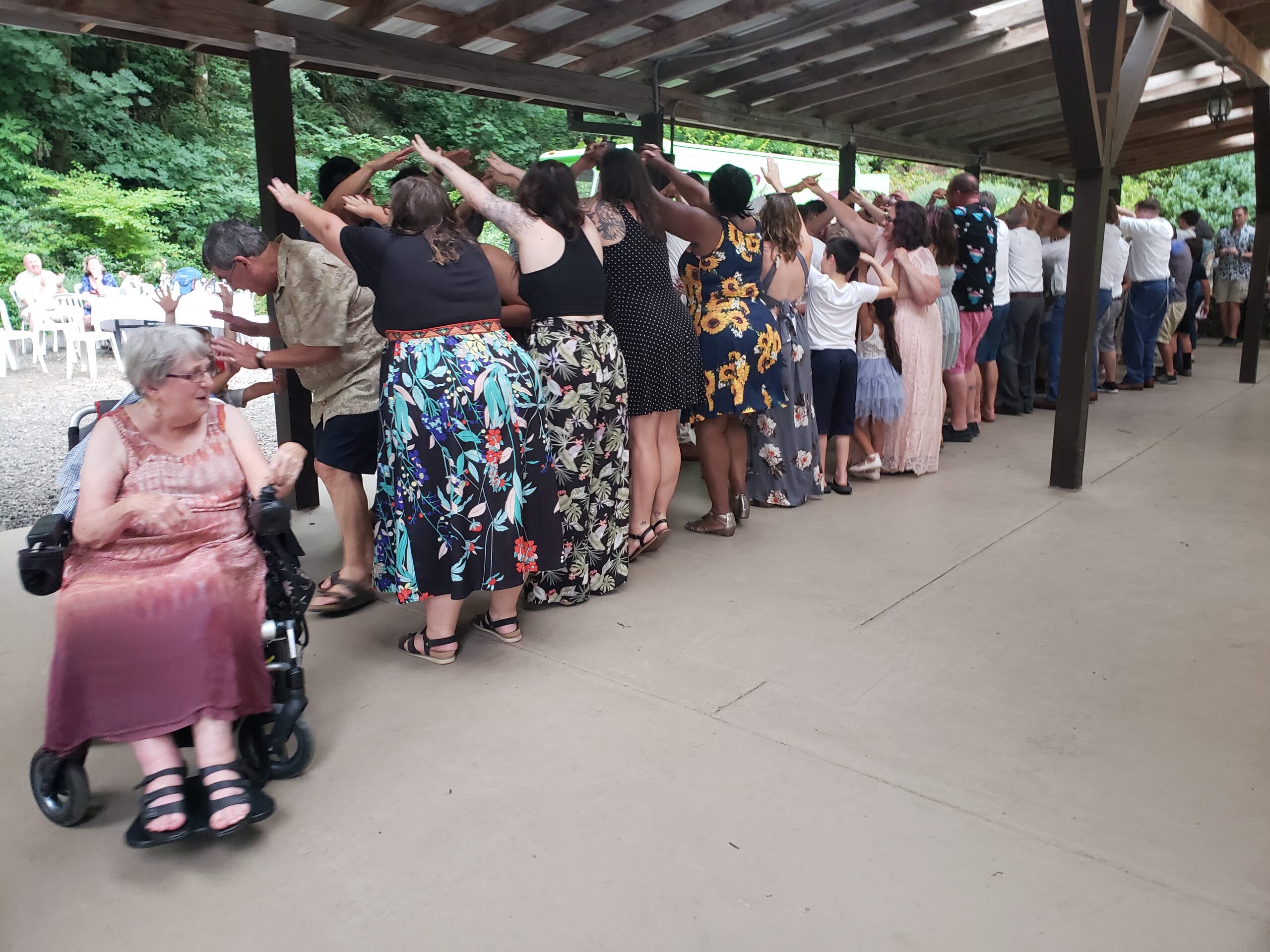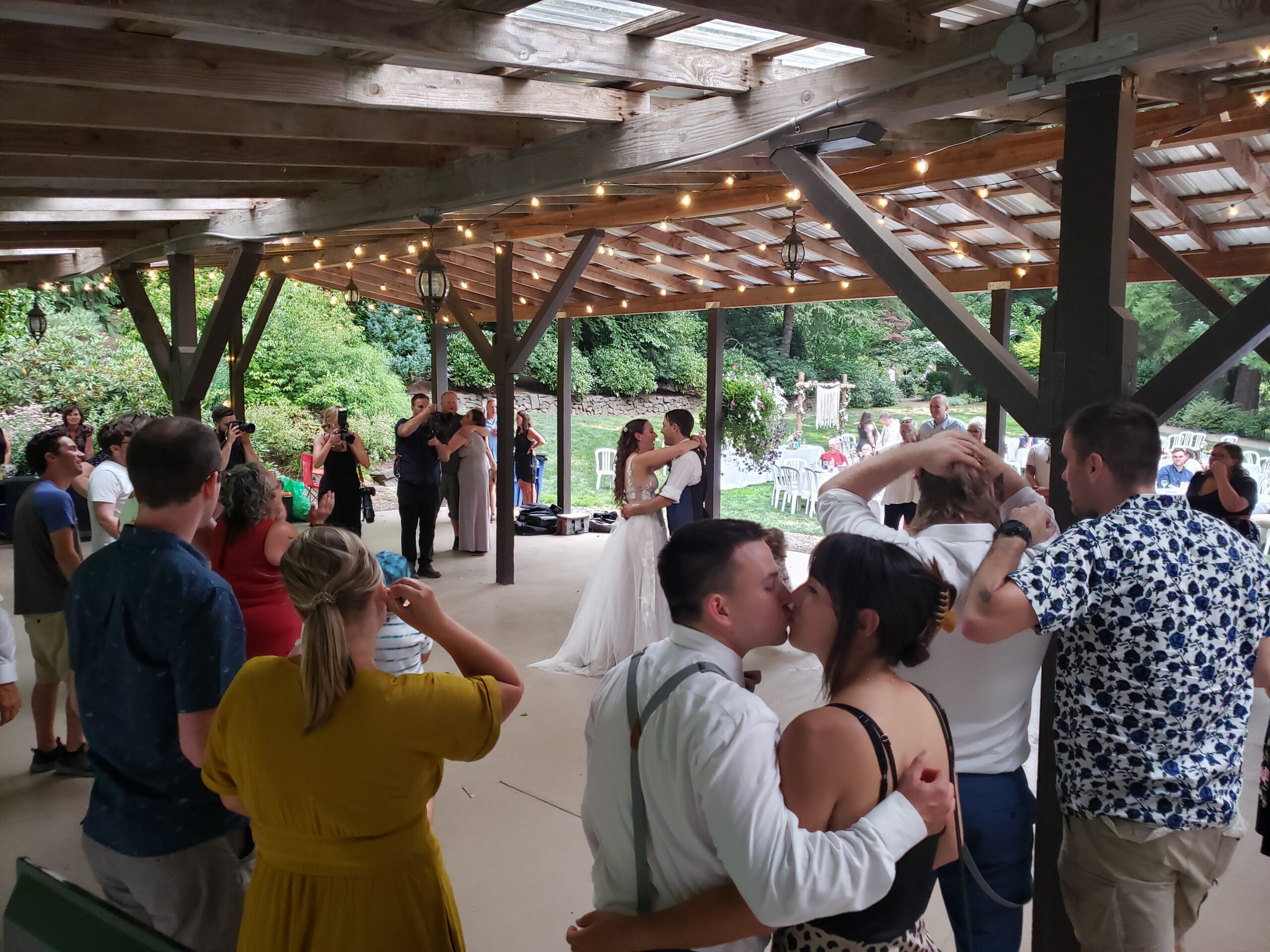 With nearly 200 guests in attendance and the good fun of the line dance, the floor filled quickly for the opening song requested by the bride and groom "Celebration," and remained a load of energy for the next few hours.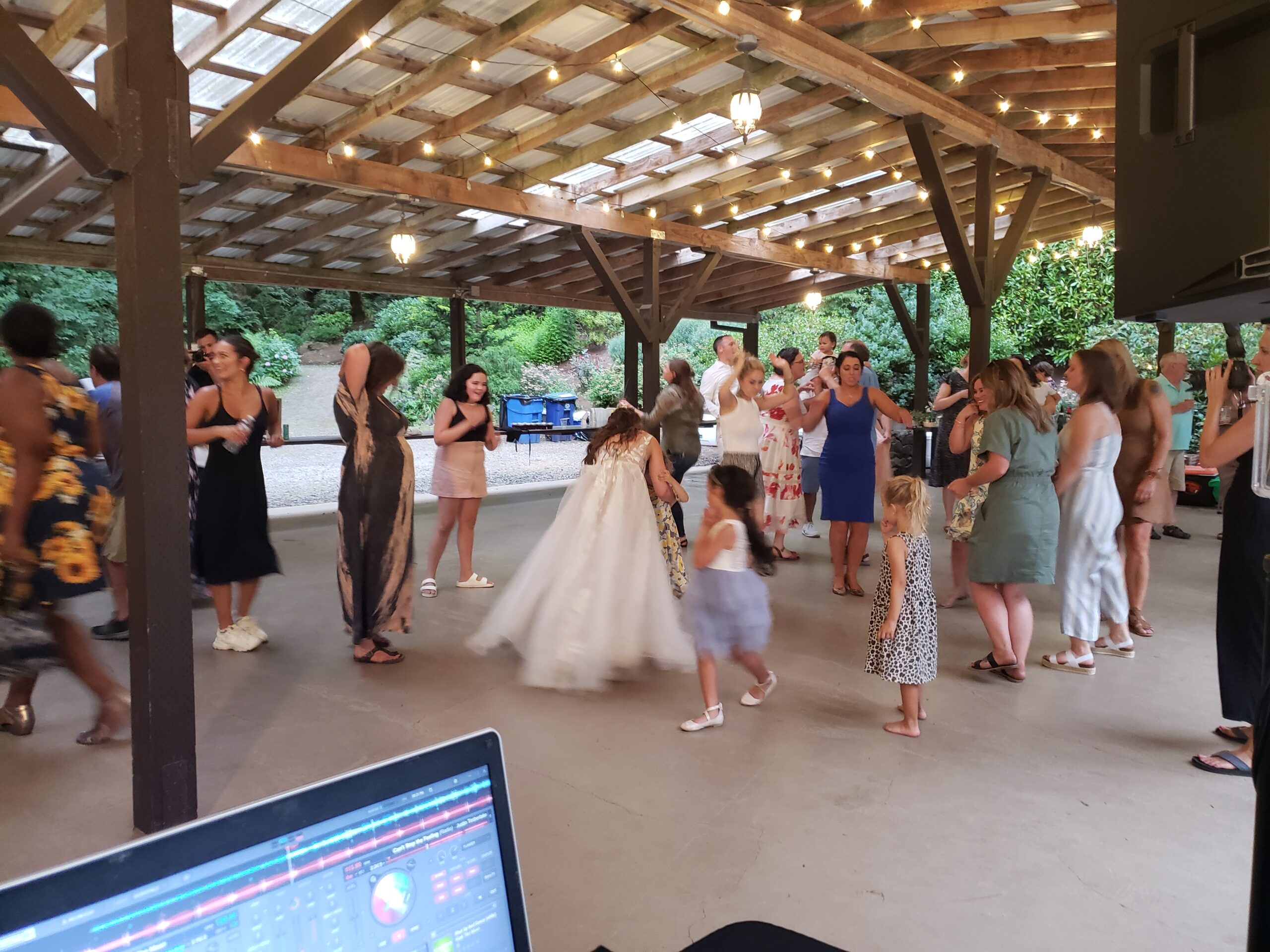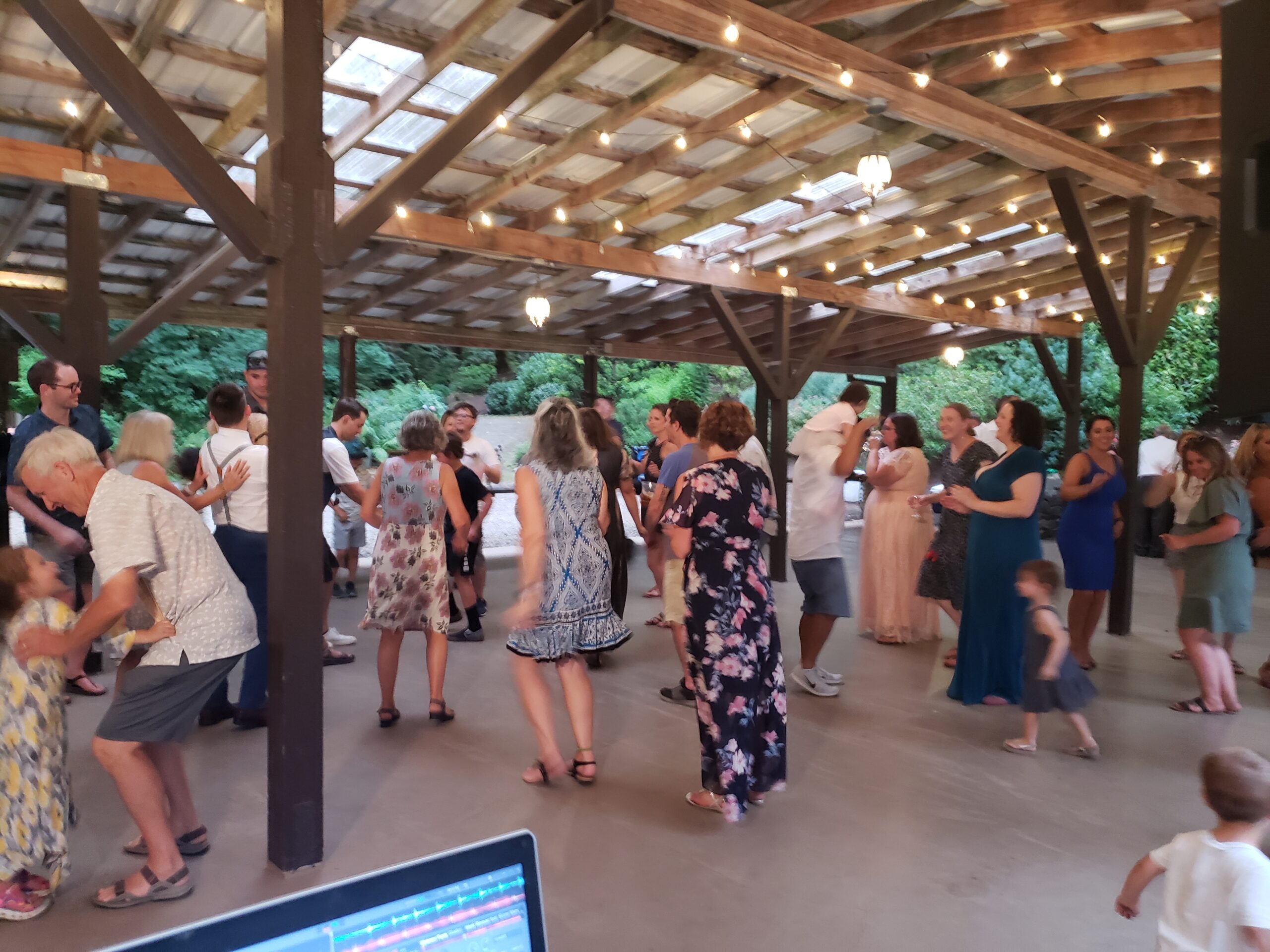 As twilight set in, the big hits kept them coming back again and again… 'Brown Eyed Girl,' '1999,' 'Party Rock Anthem,' 'Wobble' and more.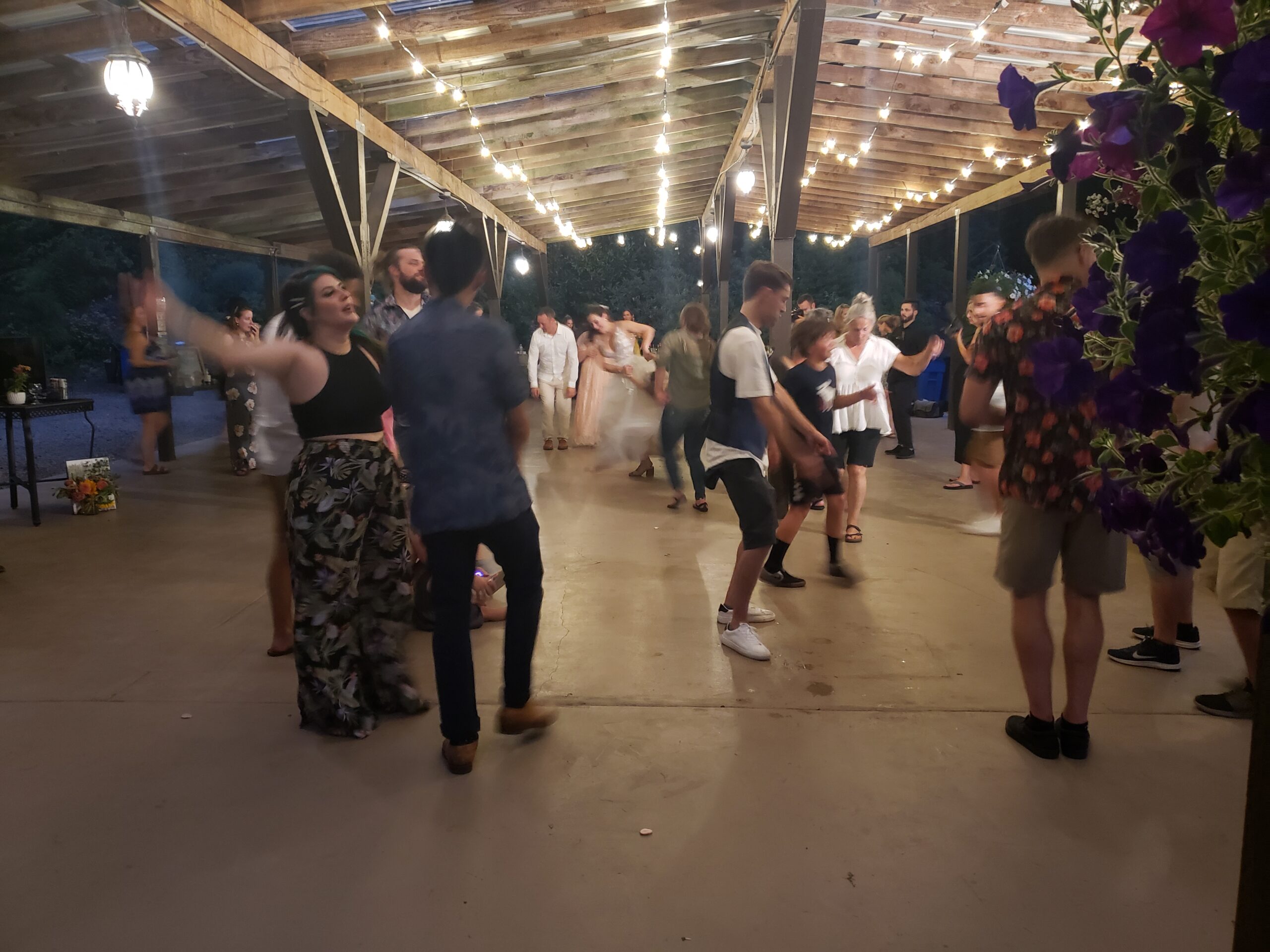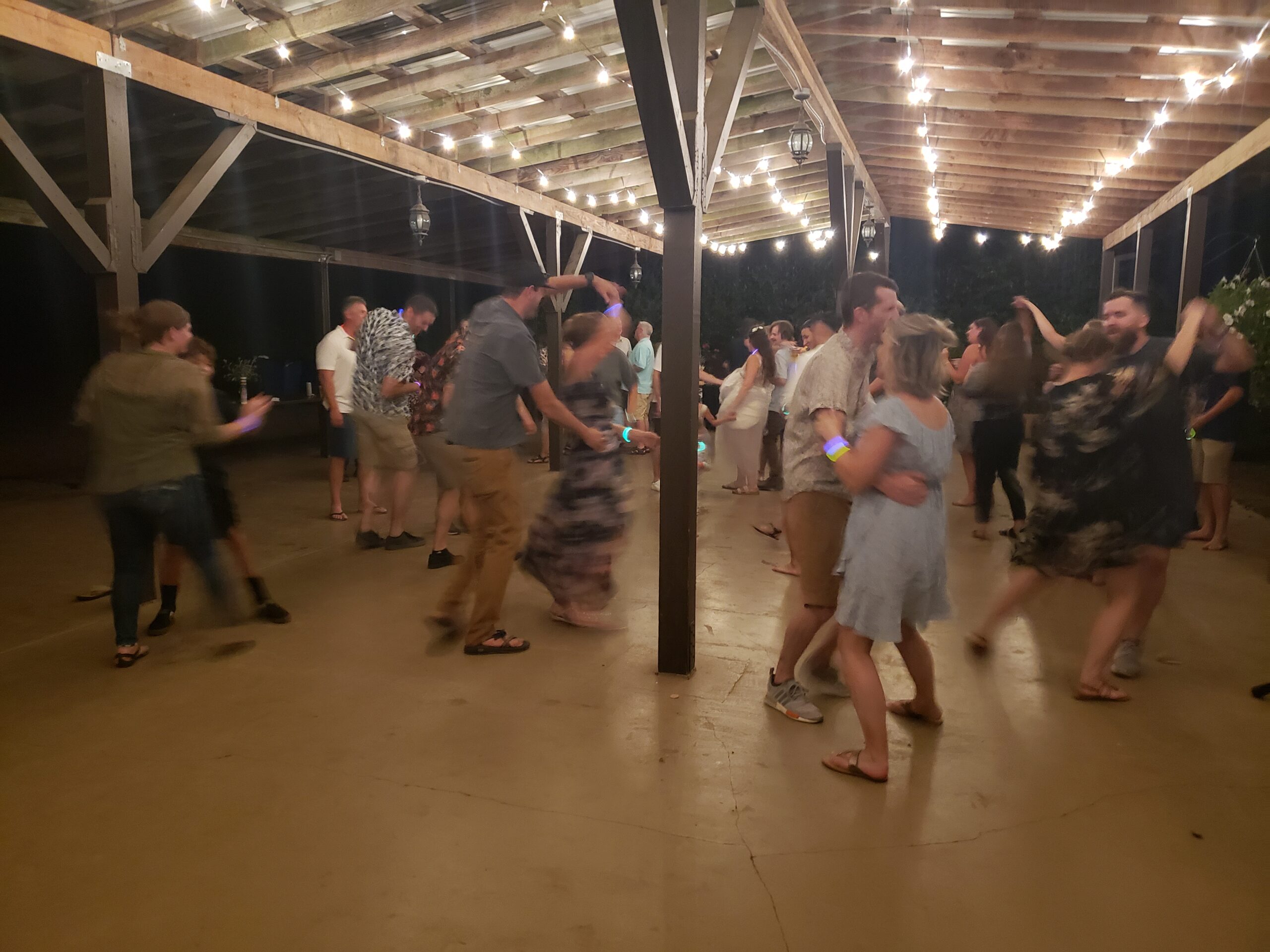 Best wishes Emily and Brad! Thank you for choosing PRO DJs.

Post Event Satisfaction Survey:

"Rich was very prompt, well prepared, had excellent music and just made the event very special with his help. I am so very glad we hired ProDJ's. Rich was helpful from the initial meeting to the very end. Thank you Pro DJ's!" -Paula K Monroe (Emily Monroe & Bradley Stewart Wedding)
Event Date: Friday, July 30, 2021
Event Type: Wedding & Reception
Event Location: Horning's Hideout
Event Staff: Rich Ellis
Quality of Customer Service via Telephone: Excellent
Quality of Customer Service via Internet: Excellent
Quality of Customer Service at Event: Excellent
Friendliness of your Entertainer: Excellent
Promptness of your Entertainer: Excellent
Professionalism of your Entertainer: Excellent
Entertainer's Performance: Excellent
Entertainer's Appearance: Excellent
System Appearance: Excellent
Sound Quality: Excellent
Overall Volume Levels: Excellent
Music Selection: Excellent
Incorporation of Your Requests: Excellent
Lighting Effects: N/A
Equipment Appearance: Excellent
Overall Customer Service: Excellent
Planning Assistance: Excellent
Entertainer's Cooperation with Other Vendors: Excellent
Overall Performance Rating: Excellent
Would you recommend this service to others? Yes