Bat Mitzvah Celebrate Catering Lake Oswego

DJ Rich Ellis had the opportunity to perform at Mila's Bat Mitzvah Party on Saturday, February 1, 2020 at Celebrate Catering Lake Oswego, Oregon.

Many guests arrived right on time at 6pm, especially the kids, so we were able to launch the games less than 30 minutes later and they had a great time with "Name That Tune," "Would You Rather?," a Scavenger Hunt and Limbo.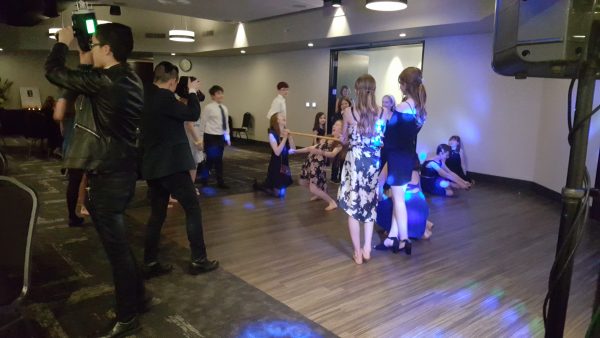 Following dinner, Mila's parents toasted her big day and then "The Hora" got everyone out of their chairs to begin a wild and fun Saturday night dance party.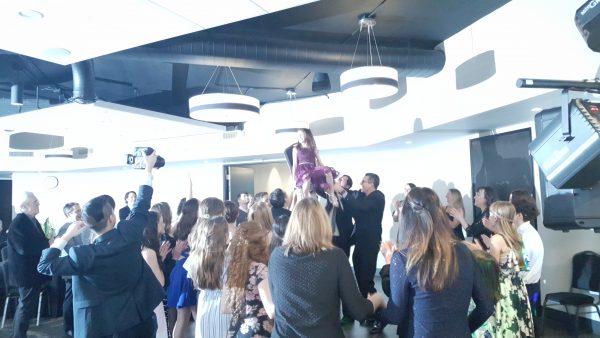 The floor was packed for every song from start to finish and the 80+ guests in attendance brought the energy for big hit songs "Uptown Funk," "Shut Up and Dance" and more. There were also a ton of requests for "Cotton Eye Joe" and the kids entertained the other guests with their synchronized dancing.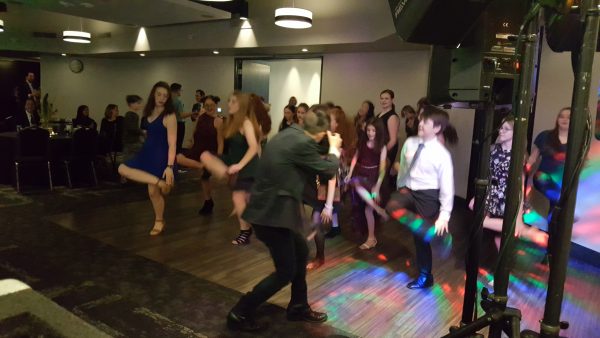 Mazel Tov Mila and thank you Amy and Alex for choosing PRO DJs.

Post Event Satisfaction Survey:

"Thanks, Rich! You did an amazing job and made our event a blast!"
-Amy Kaplan (Mila's Bat Mitzvah)
Event Date: Saturday, February 1, 2020
Event Type: Bat Mitzvah
Event Location: Celebrate Catering
Event Staff: Rich Ellis
Quality of Customer Service via Telephone: Excellent
Quality of Customer Service via Internet: Excellent
Quality of Customer Service at Event: Excellent
Friendliness of your Entertainer: Excellent
Promptness of your Entertainer: Excellent
Professionalism of your Entertainer: Excellent
Entertainer's Performance: Excellent
Entertainer's Appearance: Excellent
System Appearance: Excellent
Sound Quality: Excellent
Overall Volume Levels: Excellent
Music Selection: Excellent
Incorporation of Your Requests: Excellent
Lighting Effects: Excellent
Equipment Appearance: Excellent
Overall Customer Service: Excellent
Planning Assistance: Excellent
Entertainer's Cooperation with Other Vendors: Excellent
Overall Performance Rating: Excellent
Would you recommend this service to others? Yes
Related Posts