January Stevenson Skamania Lodge Wedding

At 60 degrees, it was an unseasonably warm day with no rain for Laura and Brian's Skamania Lodge Wedding on January 31, 2020, but like most January events you plan to be inside.

The ceremony was held in the Stevenson Room in front of the large fireplace.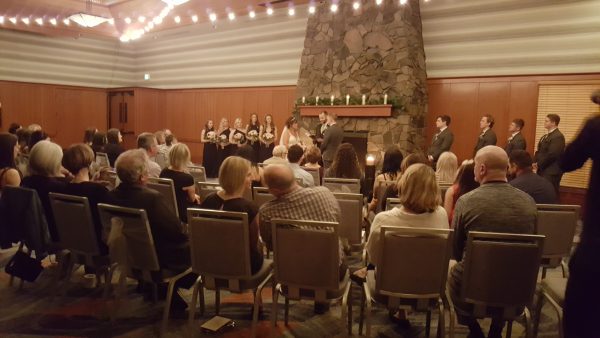 Skamania Lodge Wedding Ceremony Highlights:
Wedding Processional: Haley Reinhart – Can't Help Falling In Love
Bride Entrance: Etta James – At Last
Bride/Groom Exit: Natalie Cole – This Will Be
Following the wedding, everyone walked down the hallway and downstairs to Glacier Hall for the reception.

The newlyweds had all photos taken before the wedding, so after signing the marriage certificate, they arrived a short time later for their grand entrance.

Cocktails and dinner music featured a variety of genres including Motown.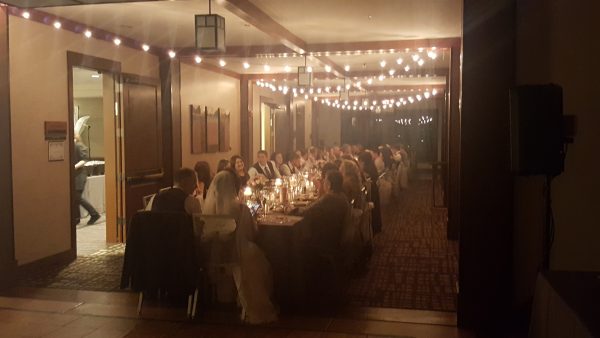 Skamania Lodge Wedding Reception Highlights:
Grand Entrance: Pharrell Williams – Happy
Cake Cutting: Marvin Gaye – How Sweet It Is To Be Loved By You
First Dance: Nat King Cole – Unforgettable
Bride and Sons, Groom and Mother Dance: Stevie Wonder – You Are the Sunshine of My Life
There was a large room (Jefferson Room) off to the side where a photo booth was setup, so the dance floor was a slow build. But once we got going, guests couldn't get enough of recent pop hits and a heavy dose of 90s R&B as requested by the bride and groom, including Heavy D & The Boyz and Johnny Gill.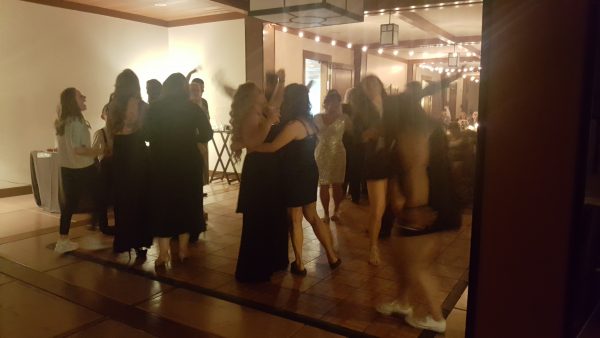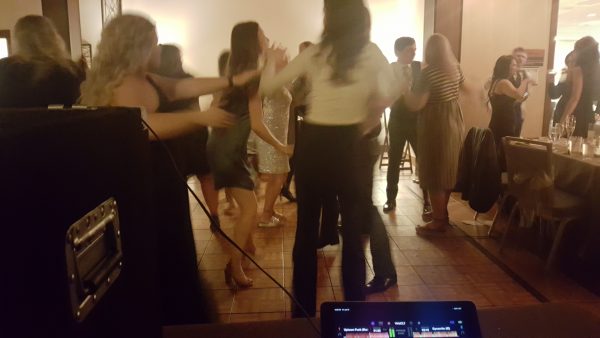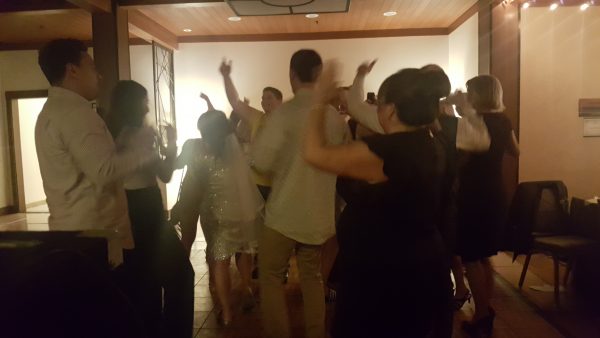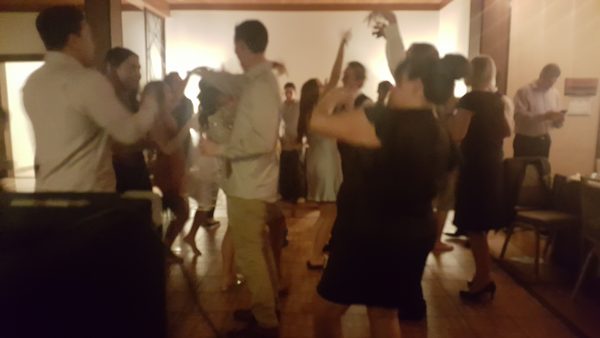 Congratulation Laura and Brian and thank you for choosing PRO DJs.

Post Event Satisfaction Survey:

"Rich was great to work with over the phone and at the event."  -Brian Woodcock
Event Date: Friday, January 31, 2020
Event Type: Wedding
Event Location: Skamania Lodge
Event Staff: Rich Ellis
Quality of Customer Service via Telephone: Excellent
Quality of Customer Service via Internet: Good
Quality of Customer Service at Event: Excellent
Friendliness of your Entertainer: Excellent
Promptness of your Entertainer: Excellent
Professionalism of your Entertainer: Excellent
Entertainer's Performance: Excellent
Entertainer's Appearance: Excellent
System Appearance: Excellent
Sound Quality: Excellent
Overall Volume Levels: Excellent
Music Selection: Excellent
Incorporation of Your Requests: Excellent
Lighting Effects: Excellent
Equipment Appearance: Good
Overall Customer Service: Excellent
Planning Assistance: Excellent
Entertainer's Cooperation with Other Vendors: Excellent
Overall Performance Rating: Excellent
Would you recommend this service to others? Yes