A Return To Normal At Troutdale House Wedding

Crystal and Davin's Troutdale House wedding took place on Tuesday, July 13, 2021 in Troutdale, Oregon. Since Oregon re-opened on June 30th, this was my first wedding of the summer season and it felt like a return to normal.

The ceremony was held in the Wisteria Garden right outside with the bride's uncle serving as the officiant. The train tracks are less than 30 feet from this venue and we just missed a passing train that sped by afterwards.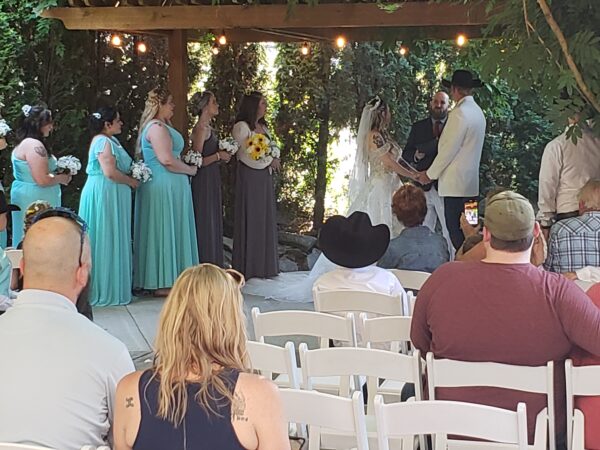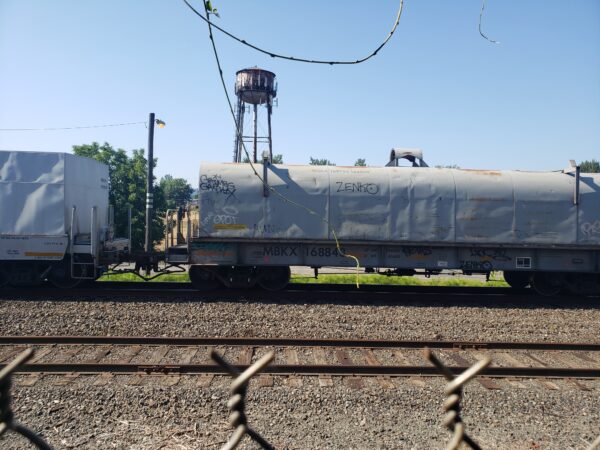 Troutdale House Wedding Ceremony Highlights:
Bridal Party Entrance: Bruno Mars – Marry You
Bride Entrance: Christina Perri – A Thousand Years
Bride/Groom Exit: Chris Brown – Forever
The reception followed inside The Troutdale House. Background music was a variety of pop and country favorites.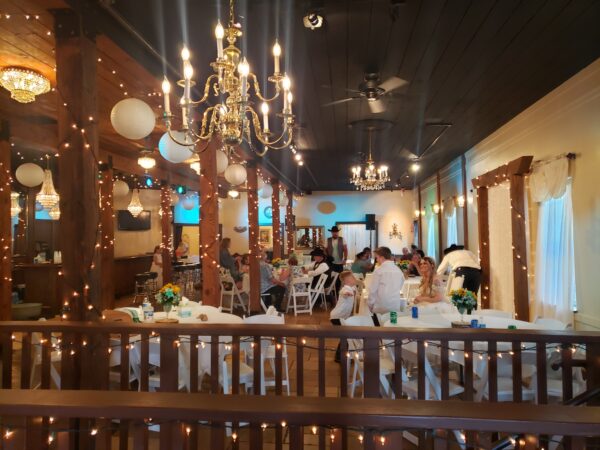 Troutdale House Wedding Reception Highlights:
Grand Entrance: American Authors – Best Day of My Life
Cake Cutting: Old Dominion – Make It Sweet
First Dance: Kane Brown – What's Mine is Yours
Bride and Father Dance: Tim McGraw – My Little Girl
Groom and Grandmother Dance: Eric Church – Like Jesus Does
Bridal Party Dance: Blanco Brown – The Git Up
Boquet Toss: Beyonce – Single Ladies (Put A Ring On It)
Garter Toss: Robin Thicke – Blurred Lines
Last Dance: Jason Aldean – Burnin' It Down
The dance floor at this venue is a long, narrow aisleway in front of the bar. The area filled from the opening slow dance (At Last for Davin's grandmother celebrating her first grandson's wedding) to a number of fast songs that followed, including selections from The Beatles, Brooks and Dunn and the Cupid Shuffle.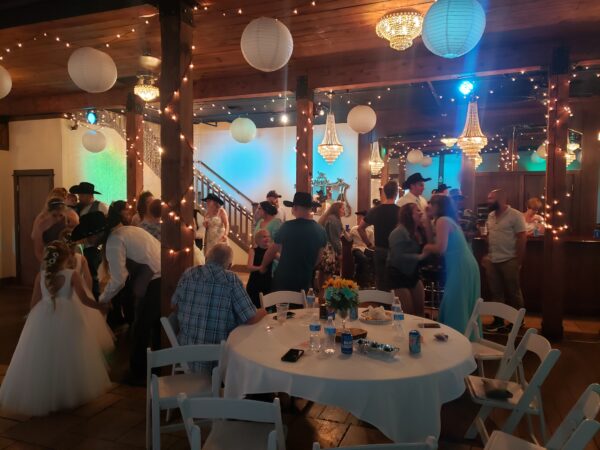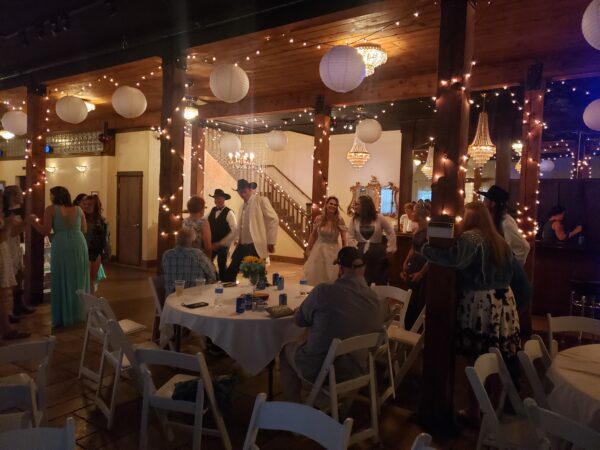 Congratulations Crystal and Davin! Thank you for choosing PRO DJs.
Post Event Satisfaction Survey:
"Rich was amazing! He went above and beyond to make my wedding day amazing and help me with some last minute song selections that I couldn't figure out and was stressing over. All of my guests had such an amazing time and absolutely loved the music selection. I would recommend Pro DJs for any and all future events."
-Davin and Crystal Tyler
Event Date: Tuesday, July 13, 2021
Event Type: Wedding
Event Location: The Troutdale House by the Sandy River
Event Staff: Rich Ellis
Quality of Customer Service via Telephone: Excellent
Quality of Customer Service via Internet: Excellent
Quality of Customer Service at Event: Excellent
Friendliness of your Entertainer: Excellent
Promptness of your Entertainer: Excellent
Professionalism of your Entertainer: Excellent
Entertainer's Performance: Excellent
Entertainer's Appearance: Excellent
System Appearance: Excellent
Sound Quality: Excellent
Overall Volume Levels: Excellent
Music Selection: Excellent
Incorporation of Your Requests: Excellent
Lighting Effects: Excellent
Equipment Appearance: Excellent
Overall Customer Service: Excellent
Planning Assistance: Excellent
Entertainer's Cooperation with Other Vendors: Excellent
Overall Performance Rating: Excellent
Would you recommend this service to others? Yes