Union High School Outdoor Homecoming Dance

PRO DJs has had the opportunity to perform at nearly every dance held at Union High School in Camas, Washington since they opened in 2007.

Last year they planned to hold their homecoming dance outside in the school courtyard, but Mother Nature had other plans. They tried again this year on Saturday, September 27, 2014 and this time it was a beautiful evening for about 500 students.

This wasn't the typical formal dance. In fact, it wasn't formal at all, as the school had two bouncy play areas set-up. With this event starting at 7pm, we still had almost an hour of daylight left, so this provided some fun entertainment until dusk.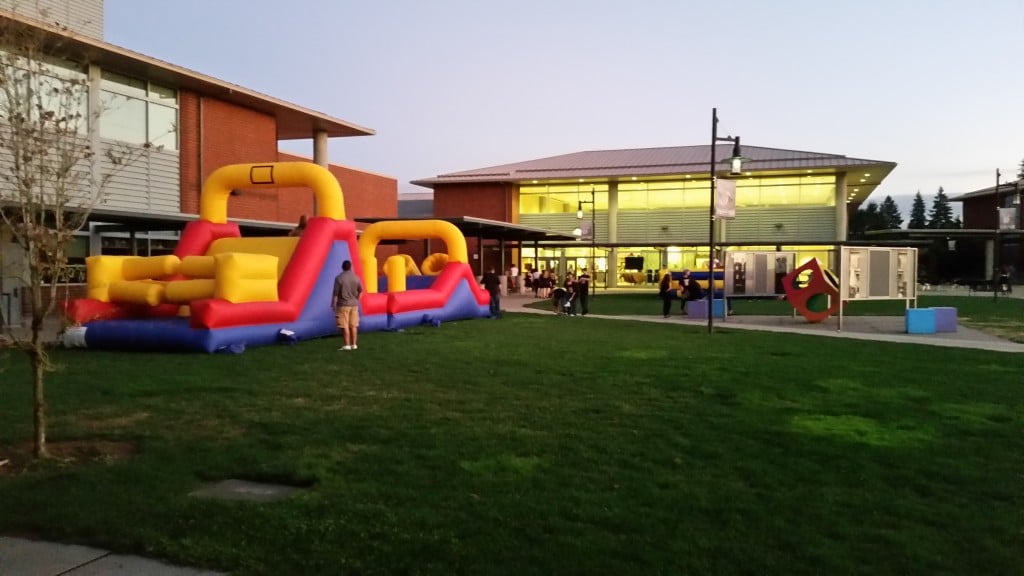 It didn't take long for most of the students to crowd the dance floor area as it was tough to resist the hot sounds of Iggy Izaela, Calvin Harris, Ariana Grande and more.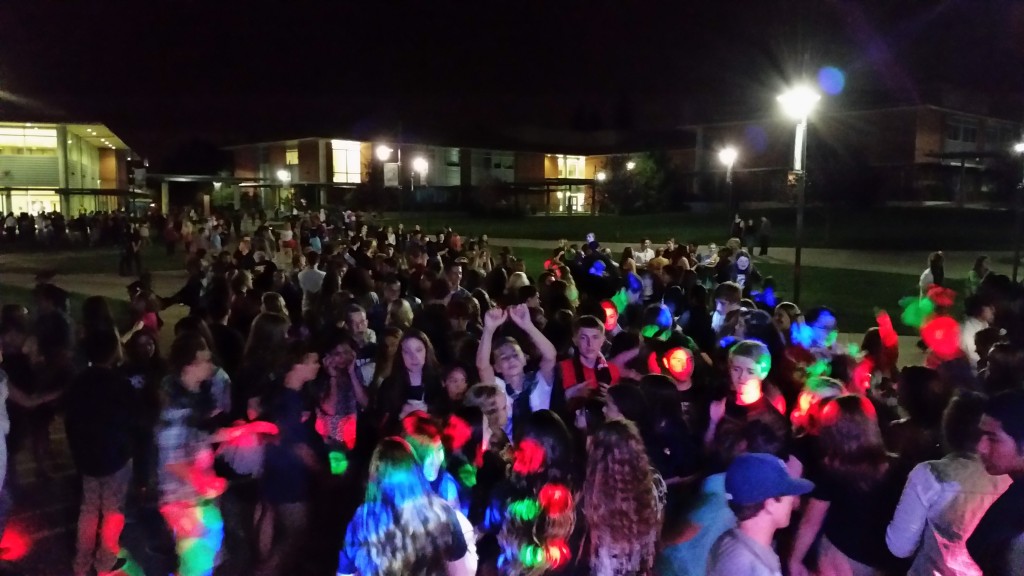 The students were loving the current hit music, such as Taylor Swift's 'Shake It Off,' 'Delirious' from Steve Aoki, Chris Lake & Tujamo featuring Kid Ink, this week's number one song 'Rather Be' from Clean Bandit and more. This was a big time party and being outside felt great on a warm late-September night.