The Foundry at Oswego Pointe Wedding

As I was setting up a small sound system on the Promenade overlooking the Willamette River at The Foundry at Oswego Pointe about an hour before Jennie and Brandon's wedding ceremony on Friday, October 13, 2023, it was cloudy but comfortable outside, really nice, but that changed about 15 minutes before and good thing there were plenty of umbrella's for the guests.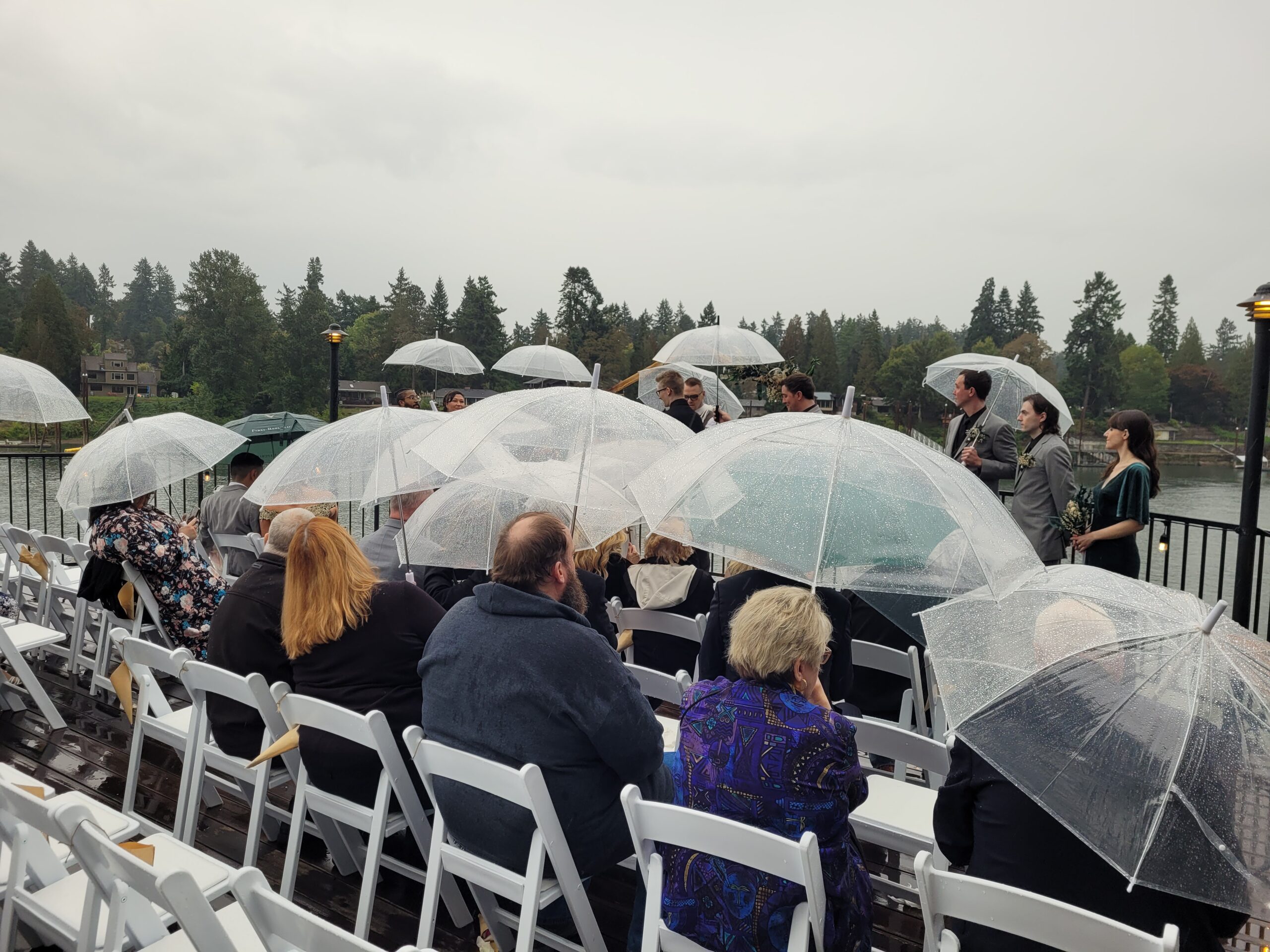 The Foundry at Oswego Pointe Wedding Ceremony Highlights:
Wedding Party & Bride Entrance: TTNG – Elk
Bride/Groom Exit: Panic! At The Disco – High Hopes
For the reception, guests gathered for cocktails and dinner inside the Great Hall. The venue has a built-in sound system with speakers directly over the dance floor in the center. With guest tables directly in front of my speakers, I did connect my sound system to the house system for background music and dancing, but used my complete sound system for the karaoke that followed.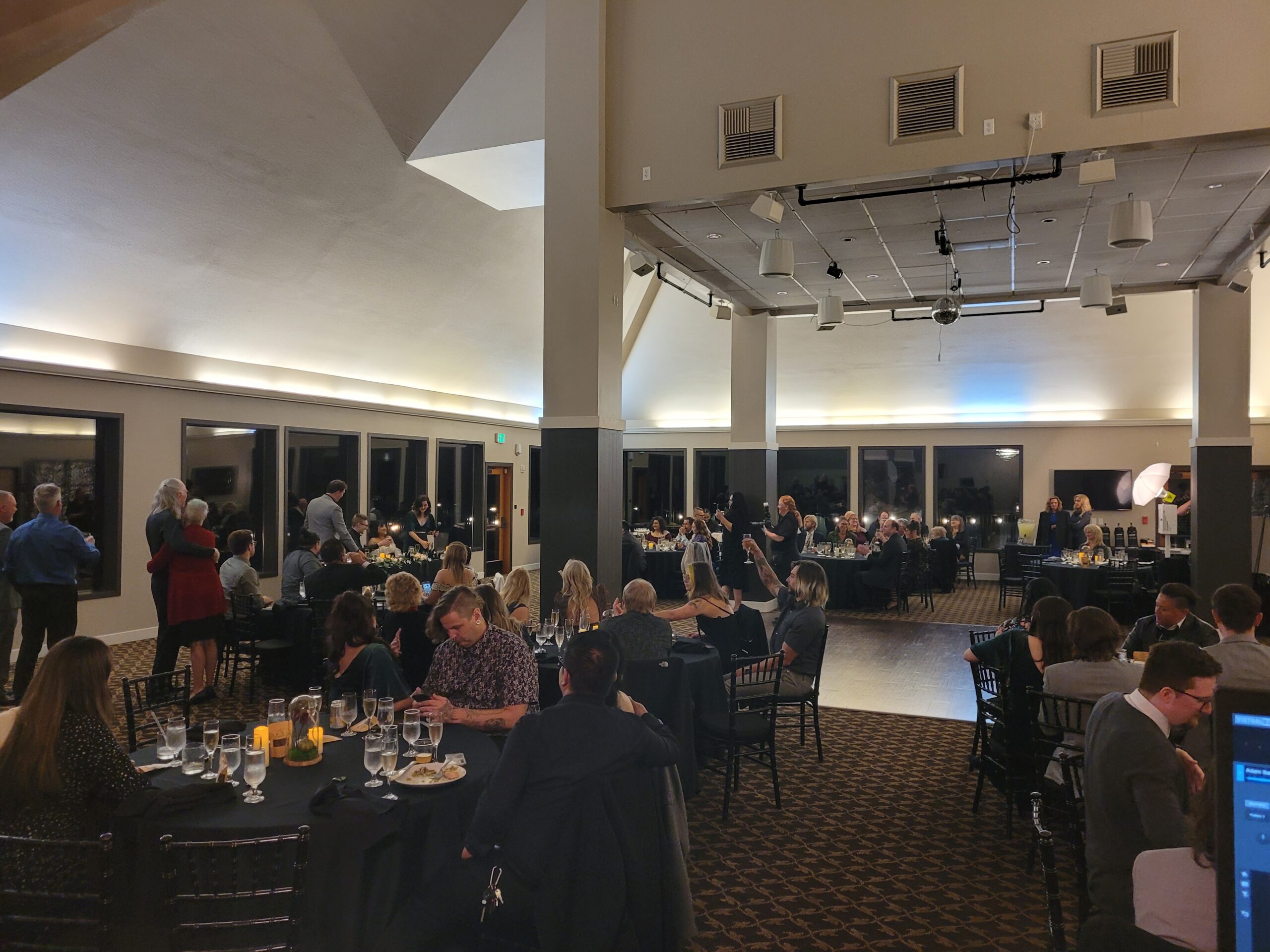 The Foundry at Oswego Pointe Wedding Reception Highlights:
Grand Entrance: Selena – Bidi Bidi Bom Bom
Cake Cutting: Adam Sandler – Grow Old With You
First Dance: Ritchie Valens – We Belong Together
It was around 7:30pm when the dancing began, so there was some ebb and flow the first 30 minutes or so, but eventually the dance floor began to define a little more and filled for the fun fast songs that included classic hits along with more recent songs, plus Jennie's requests for Elvis Crespo's "Suavemente", Marc Anthony, Lizzo and more.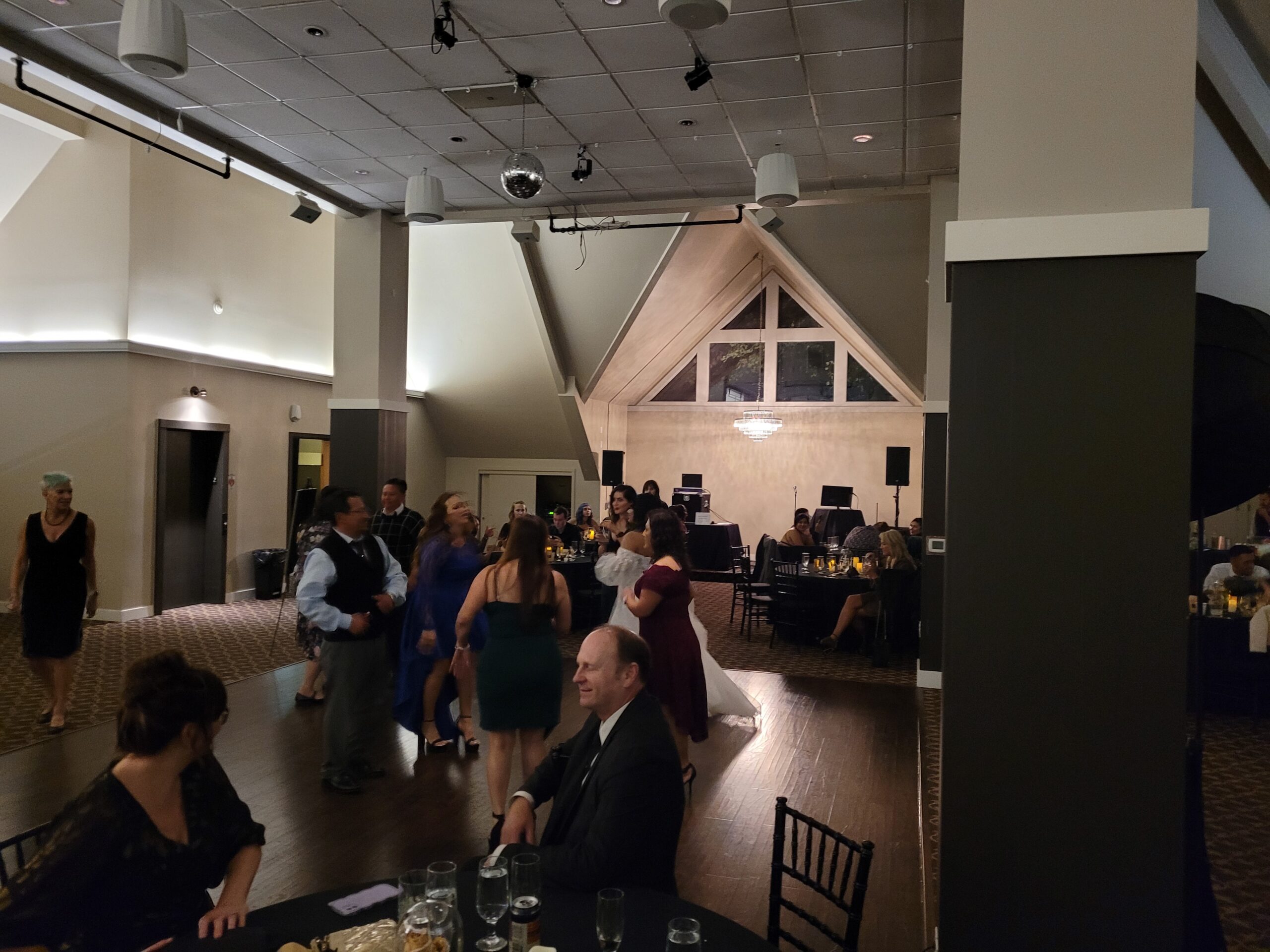 At 9pm we switched to karaoke and the bride singing Paramore's "Still Into You" for her new husband. The maid of honor went next and many other guests followed, bringing an energy that made that part of the night feel like an after party. The groom joined for the last song… Blink 182's "I Miss You".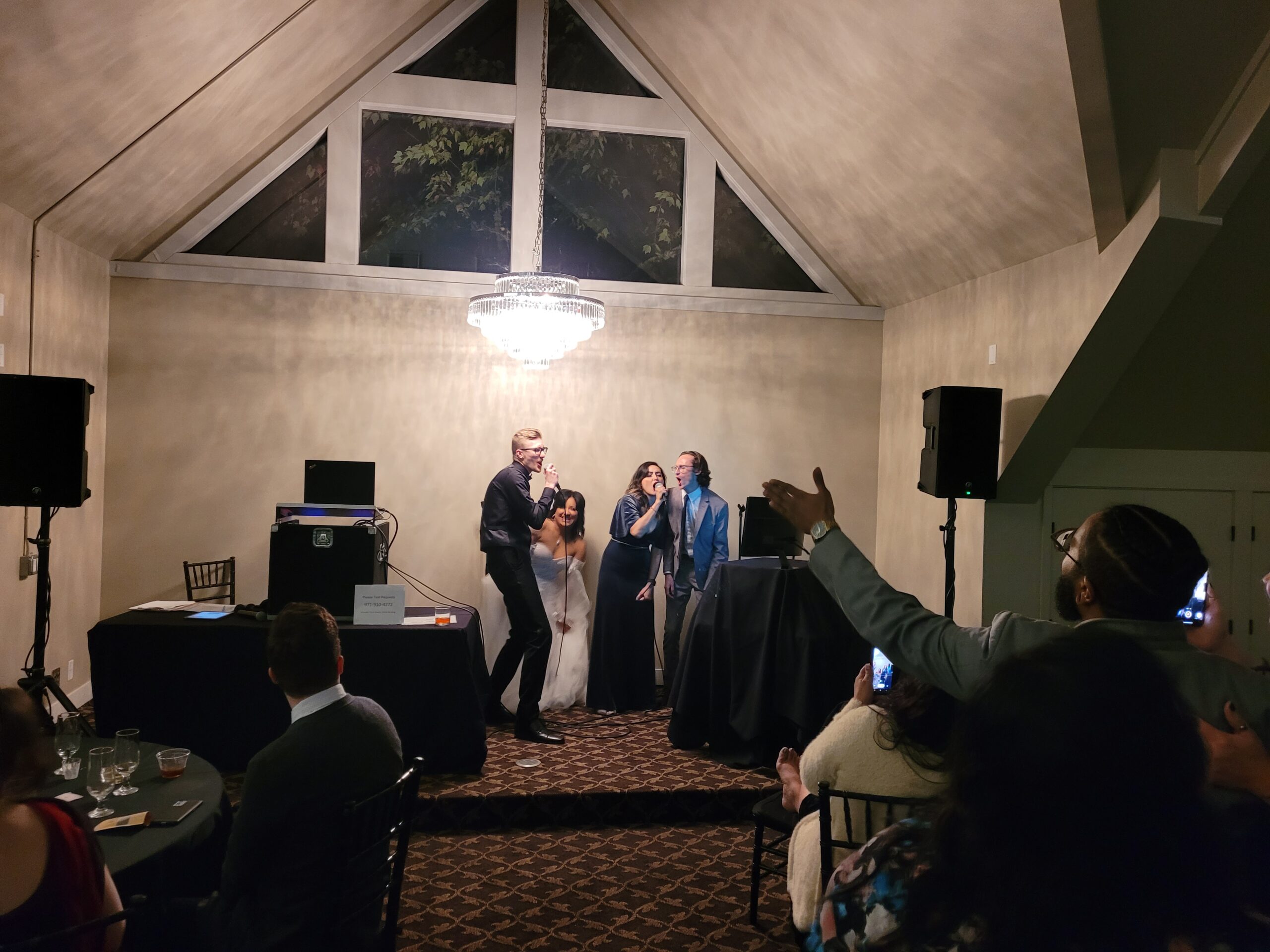 Congratulations Jennie and Brandon and thank you for choosing PRO DJs.