Talia's Urban Studio Portland Bat Mitzvah

Along with her friends, Talia was really excited for her Urban Studio Portland Bat Mitzvah celebration held on Saturday, May 28, 2022.

As guests gathered in the bar area above the main room or sat at their tables, I played about 45 minutes of background music before entertaining the kids with games, including "Name That Tune", a scavenger hunt and one of the best limbo competitions. I was told ahead of time that Talia was really good at the limbo, but the finalists also included her mom and one other adult.

Dinner followed in the main room and then a speech from the guest of honor's parents. Next, I opened the dance floor with the vocal version of "Hava Nagila" which led to the chair raising of Talia and her parents.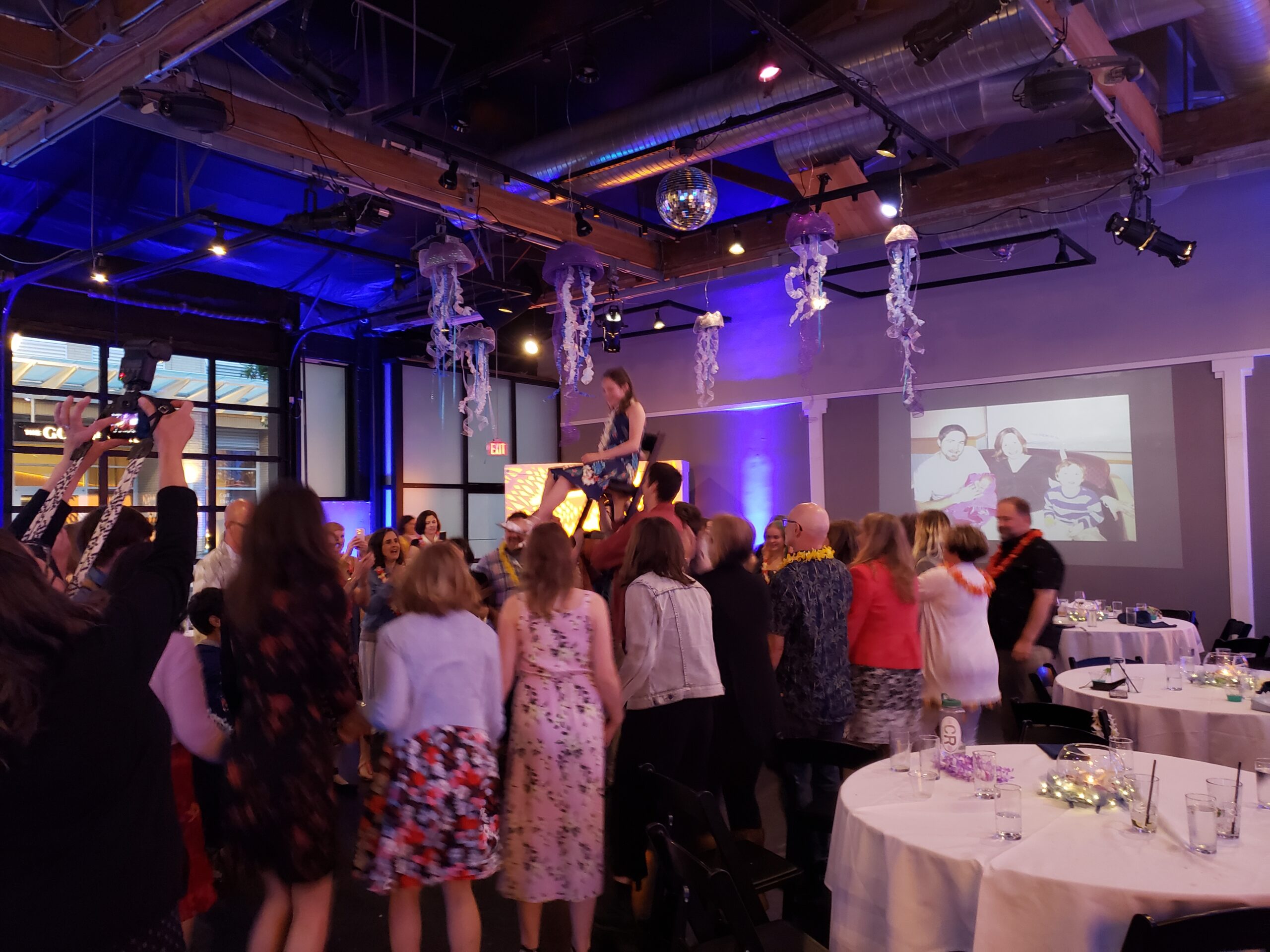 The theme was "Hawaiian" and cool accent lighting projected palm trees in each corner of the main room. At some point, the large garage door was opened to reveal a shaved ice truck which understandably drew many away from the dance floor, but only temporarily. Adults and kids danced the night away to the big hits, such as "Happy", "Hey Ya" and "Cupid Shuffle," plus the family's requests for classics "Dancing Queen" and "Celebration".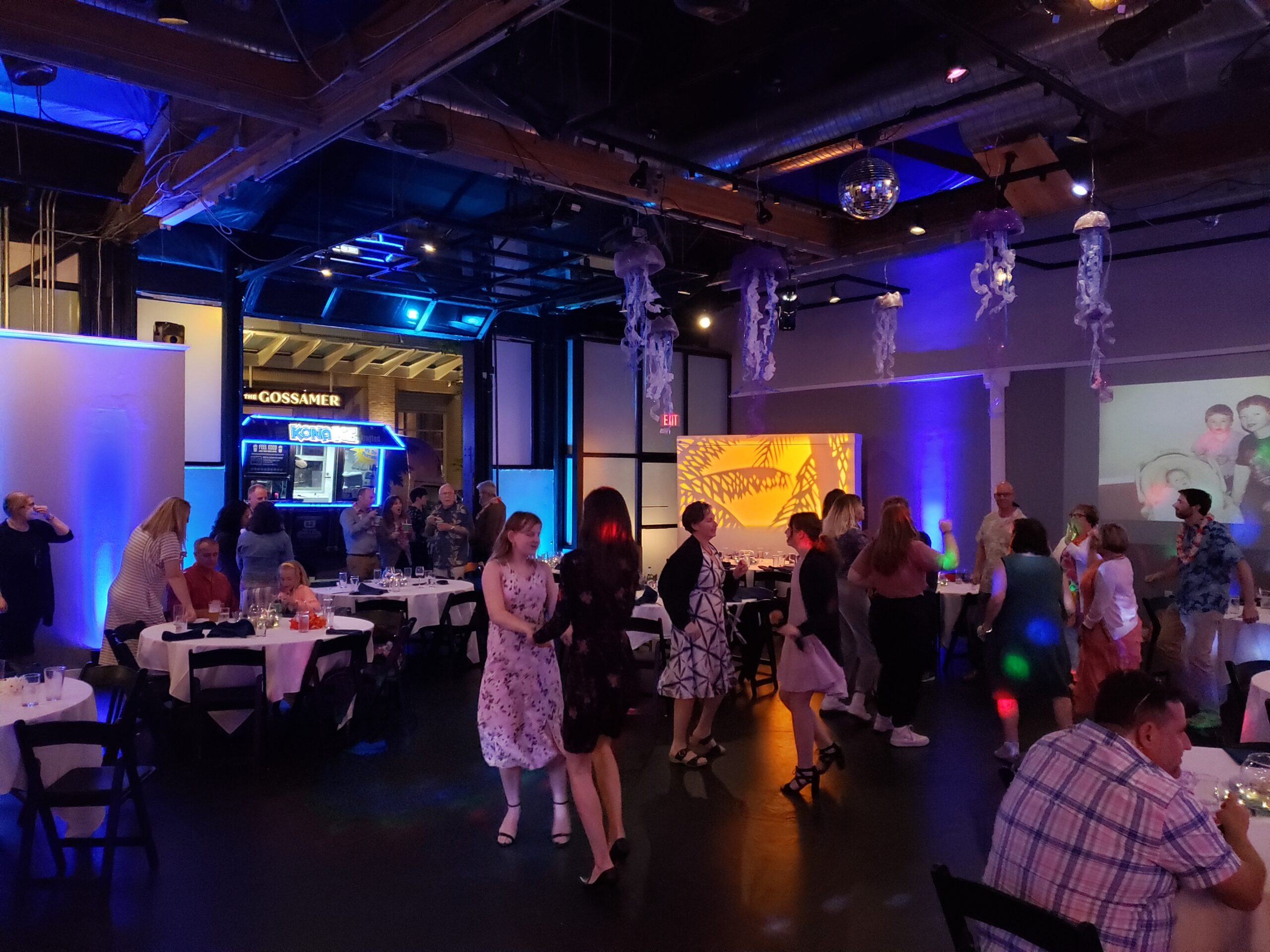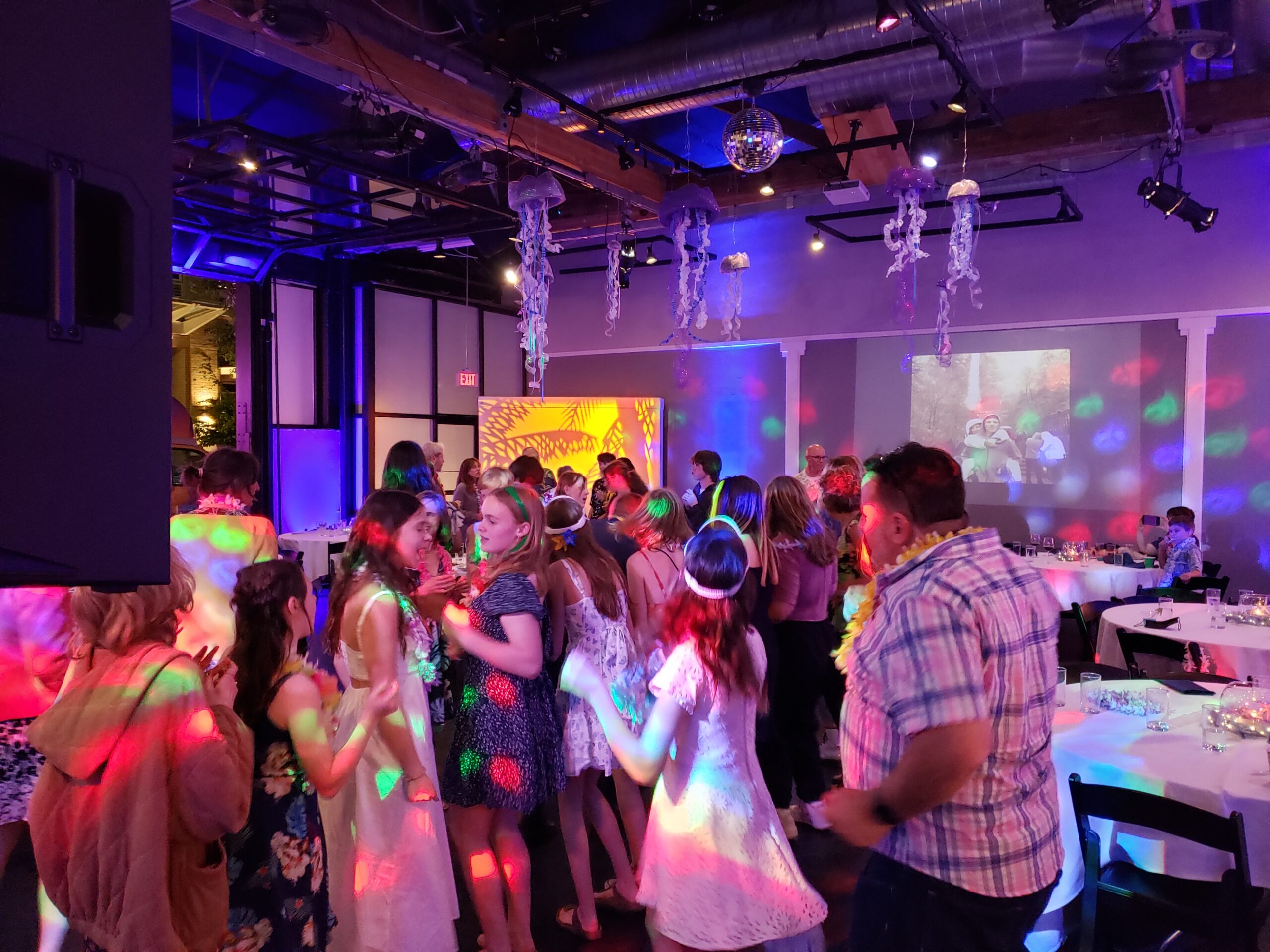 Mazel Tov Talia and thank you mom and dad, Jill and Mike for choosing PRO DJs.

Post Event Satisfaction Survey:

"Rich was so easy to work with-very friendly and accommodating of all of our requests. He did a wonderful job keeping everyone entertained with fun games and great music!" -Jill Andreyuk (Talia's Bat Mitzvah)
Event Date: Saturday, May 28, 2022
Event Type: Bat Mitzvah
Event Location: Urban Studio
Event Staff: Rich Ellis
Quality of Customer Service via Telephone: Excellent
Quality of Customer Service via Internet: Excellent
Quality of Customer Service at Event: Excellent
Friendliness of your Entertainer: Excellent
Promptness of your Entertainer: Excellent
Professionalism of your Entertainer: Excellent
Entertainer's Performance: Excellent
Entertainer's Appearance: Excellent
System Appearance: Excellent
Sound Quality: Excellent
Overall Volume Levels: Excellent
Music Selection: Excellent
Incorporation of Your Requests: Excellent
Lighting Effects: Good
Equipment Appearance: Excellent
Overall Customer Service: Excellent
Planning Assistance: Excellent
Entertainer's Cooperation with Other Vendors: Excellent
Overall Performance Rating: Excellent
Would you recommend this service to others? Yes