Storm Watching At Oregon Coast Wedding

Oregon Coast Wedding DJ Rich Ellis had the opportunity to perform at Kirsten and Christian's wedding and reception on Saturday, March 12, 2016 at the Inn at Spanish Head in Linclon City, Oregon.

The ceremony and reception were held in the El Toro ballroom on the fourth floor and I setup a second sound system for the cocktail hour held on the first floor in the Balboa/Cortez room. During this time the El Toro ballroom was reset for dinner and dancing, while the newlyweds and immediate family members gathered for photos.

The views for the ceremony were incredible, especially with the approaching storm.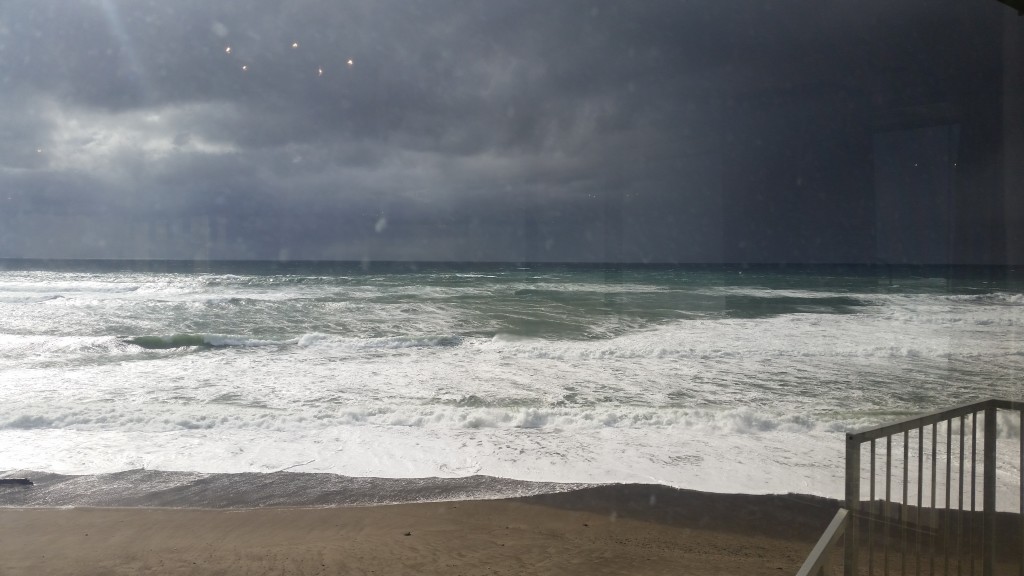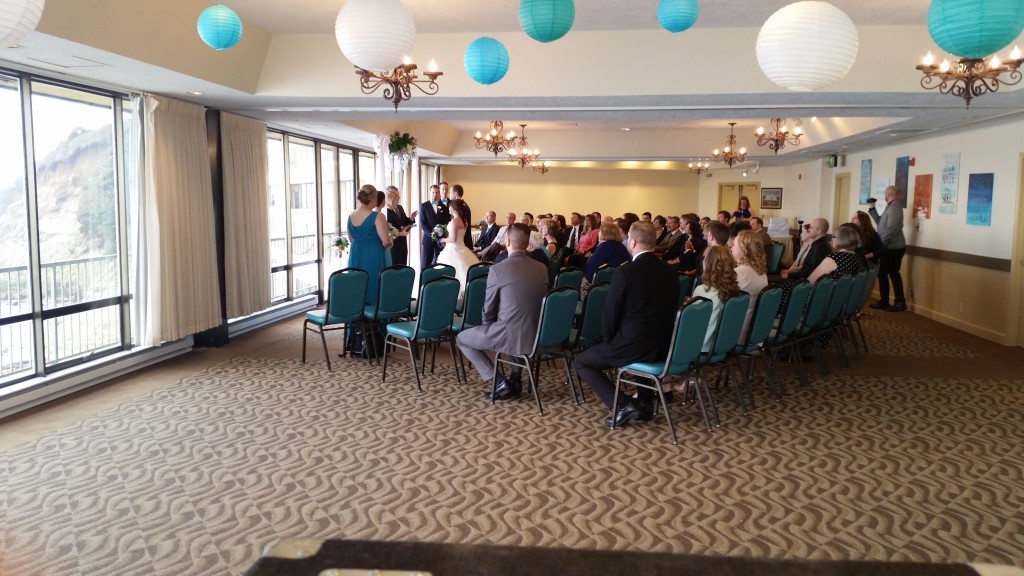 Oregon Coast Wedding Ceremony Highlights:
Wedding Party Entrance: Thomas Newman – Wow (from Finding Nemo)
Bride Entrance: Thomas Newman – Mae
Communion: Leeland – Carried to the Table
Bride/Groom Exit: Michael Buble – Everything
The bride and groom requested Frank Sinatra and Big Band for background music during the cocktail hour and Classic Jazz, such as Miles Davis, during dinner.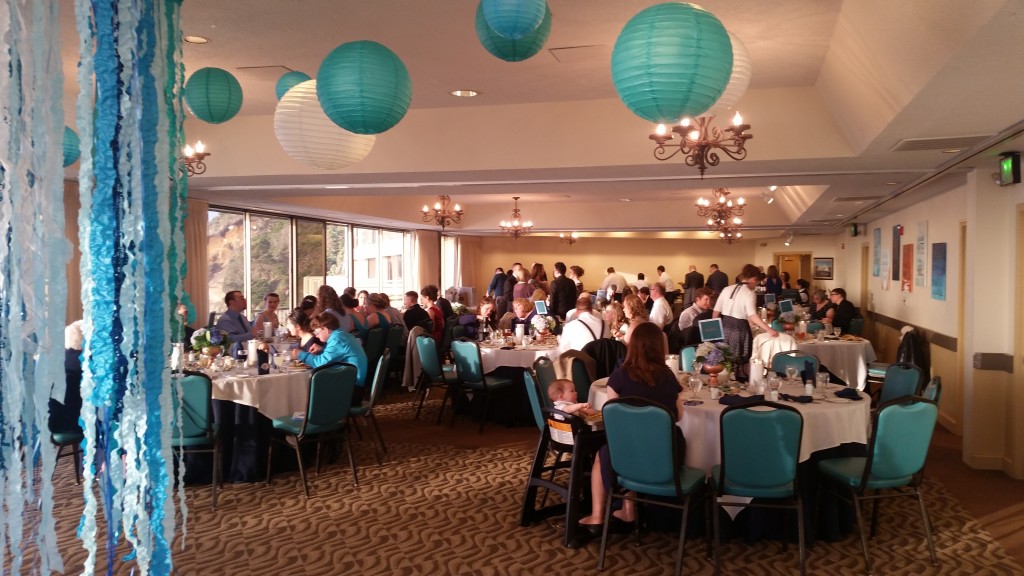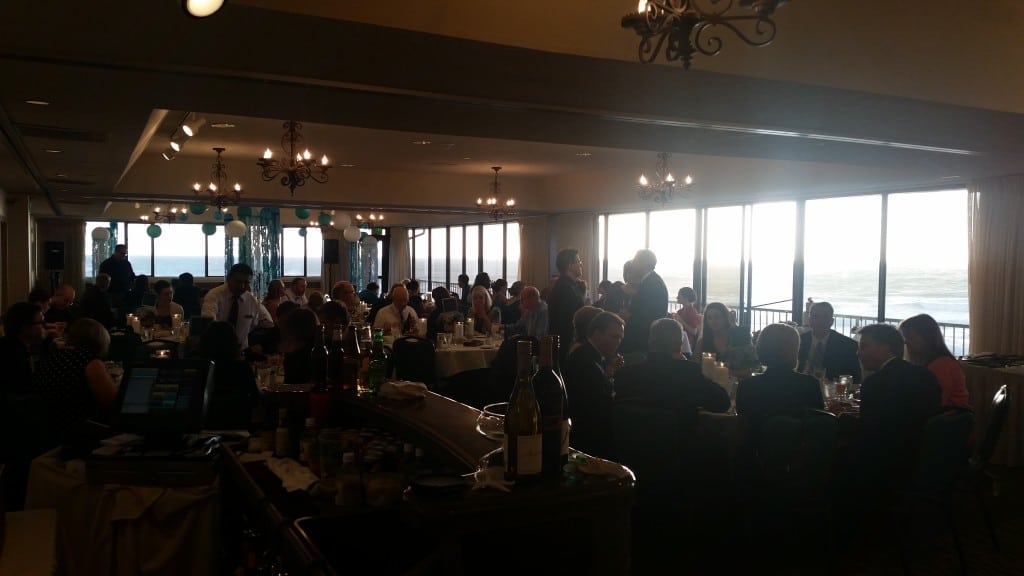 Oregon Coast Wedding Reception Highlights:
Grand Entrance: Henry Mancini – The Big Blowout
Cake Cutting: Maroon 5 – Sugar
First Dance: Louis Armstrong – La Vie en Rose
Bride and Father Dance: Nancy Sinatra – It's For My Dad
Groom and Mother Dance: I Wanna Be Like You (Monkey Song)- From Jungle Book Soundtrack
Following the formal dances, I opened the dance floor to all guests. A slow number brought out many couples and the energy gradually picked up as I played classics from The Beatles, Bee Gees, Earth, Wind & Fire and more.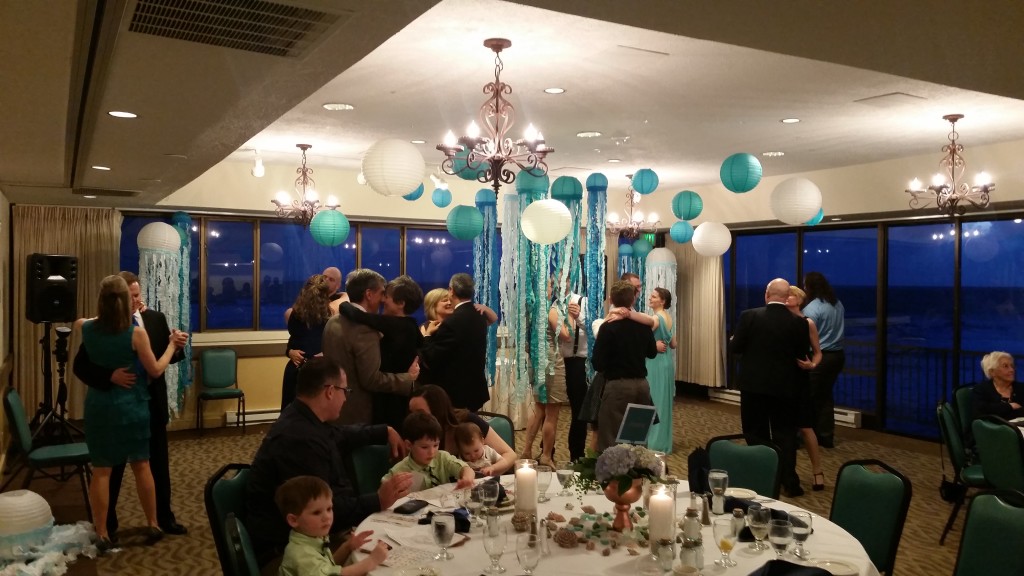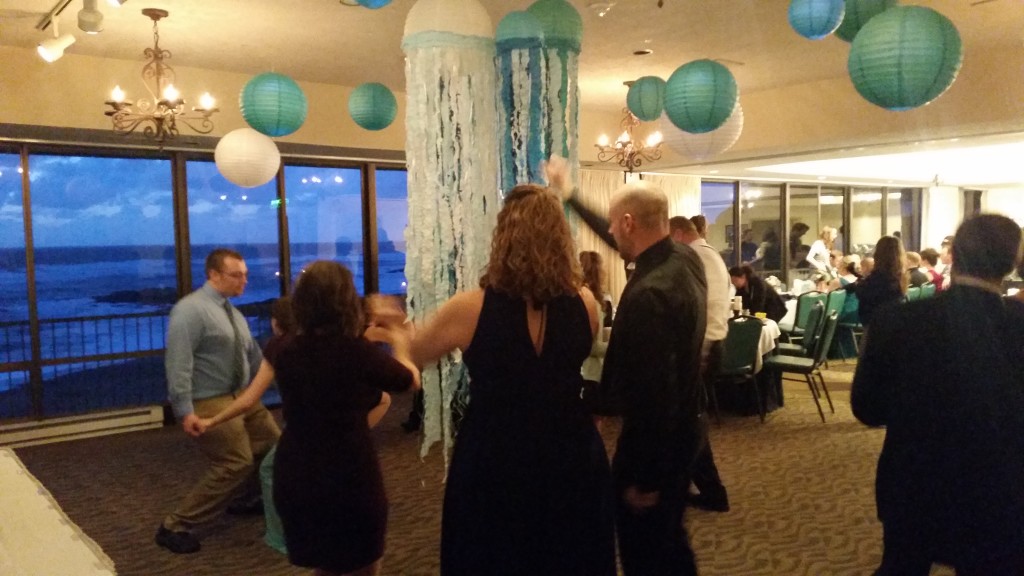 Everyone appeared to be having a great time dancing and a splash of current favorites, including 'Uptown Funk' and Dynamite' really revved up the crowd.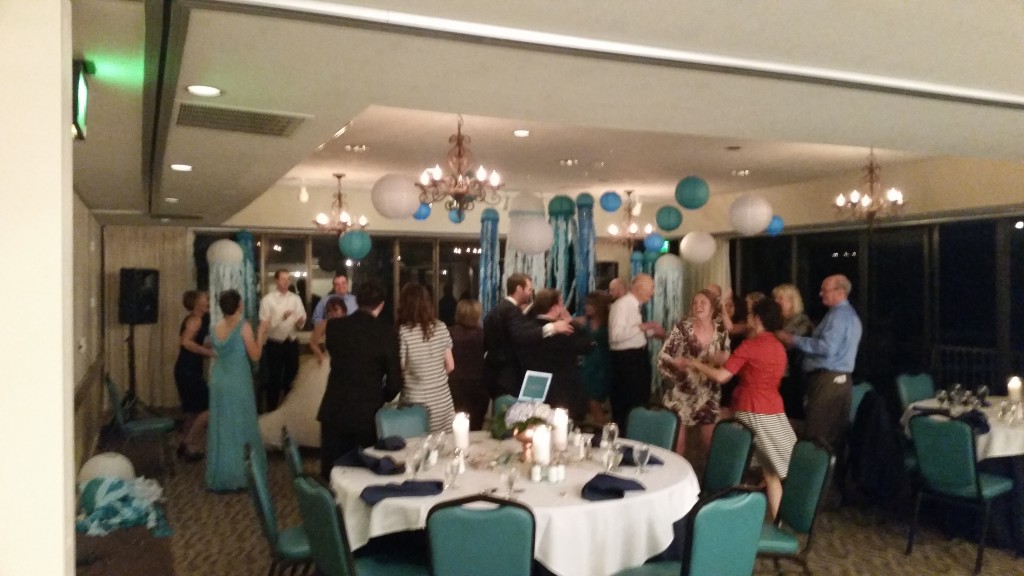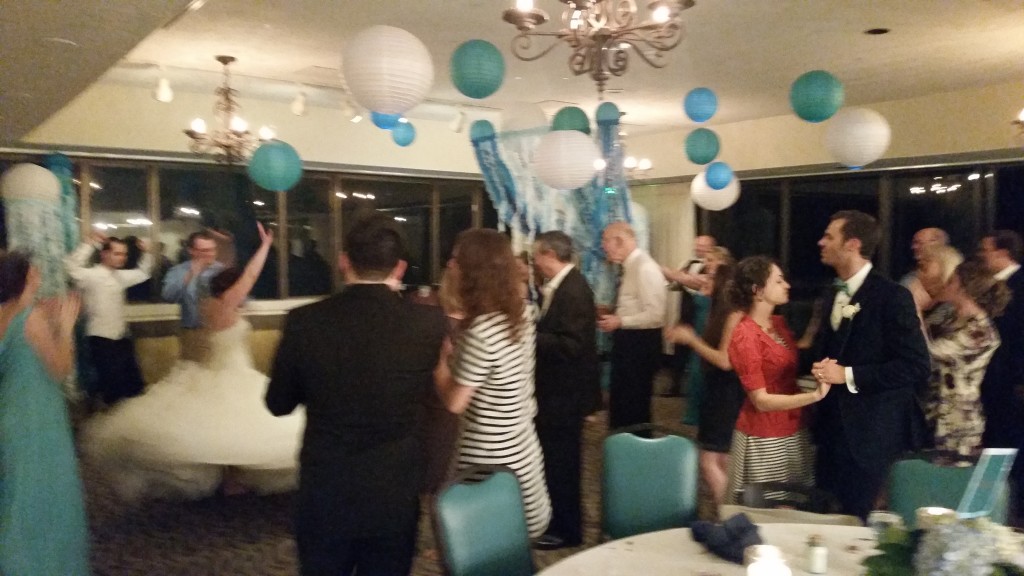 Near the end, everyone joined hands and dance a circle around the newlyweds. It was pure joy and a touching celebration.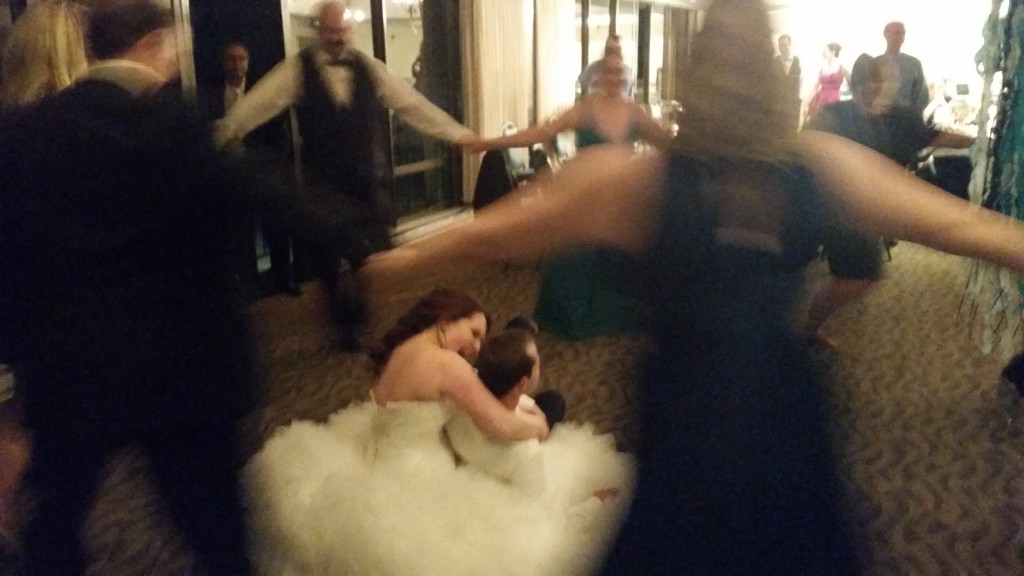 I appreciated the feedback during dinner and afterwards from the bride and groom on how much they enjoyed the music. Best wishes Kirsten and Christian and thank you for choosing PRO DJs.

Post Event Satisfaction Survey:

"When we first began planning a wedding, music was possibly the most stressful factor for us, with so many different generations and personalities present. Rich Ellis took away this anxiety with his professionalism. As early as the first meeting, it was clear he understood the atmosphere we were going for and he accomplished it brilliantly. We were beyond pleased with the music, pacing, and flow of the ceremony and reception. We would absolutely recommend Rich to a friend. Thanks, Rich, for helping make our big day memorable!" -Kirsten Mason & Christian Buehring
Event Date: Saturday, March 12, 2016
Event Type: Wedding & Reception
Event Location: Inn at Spanish Head in Lincoln City
Event Staff: Rich Ellis
Quality of Customer Service via Telephone: Excellent
Quality of Customer Service via Internet: Excellent
Quality of Customer Service at Event: Excellent
Friendliness of your Entertainer: Excellent
Promptness of your Entertainer: Excellent
Professionalism of your Entertainer: Excellent
Entertainer's Performance: Excellent
Entertainer's Appearance: Excellent
System Appearance: Excellent
Sound Quality: Excellent
Overall Volume Levels: Excellent
Music Selection: Excellent
Incorporation of Your Requests: Excellent
Lighting Effects: N/A
Equipment Appearance: Excellent
Overall Customer Service: Excellent
Planning Assistance: Excellent
Entertainer's Cooperation with Other Vendors: Excellent
Overall Performance Rating: Excellent
Would you recommend this service to others? Yes