Lacamas Lake Lodge Camas Washington Wedding

Fiona and Spenser's Lacamas Lake Lodge Camas Washington wedding took place on Monday, May 9, 2022.

The wedding began just after 5pm with both the ceremony and reception held inside. Afterwards, the rain cleared allowing for some photos to be taken on the beautiful lakefront.

Lacamas Lake Lodge Camas Washington Wedding Ceremony Highlights:
Bridal Party Entrance: Brooklyn Duo – Canon in D (Pachelbel's Canon)
Bride Entrance: Daniel Jang – All of Me
Bride/Groom Exit: Celine Dion – My Heart Will Go On
Background music for the reception was a variety of pop and country favorites.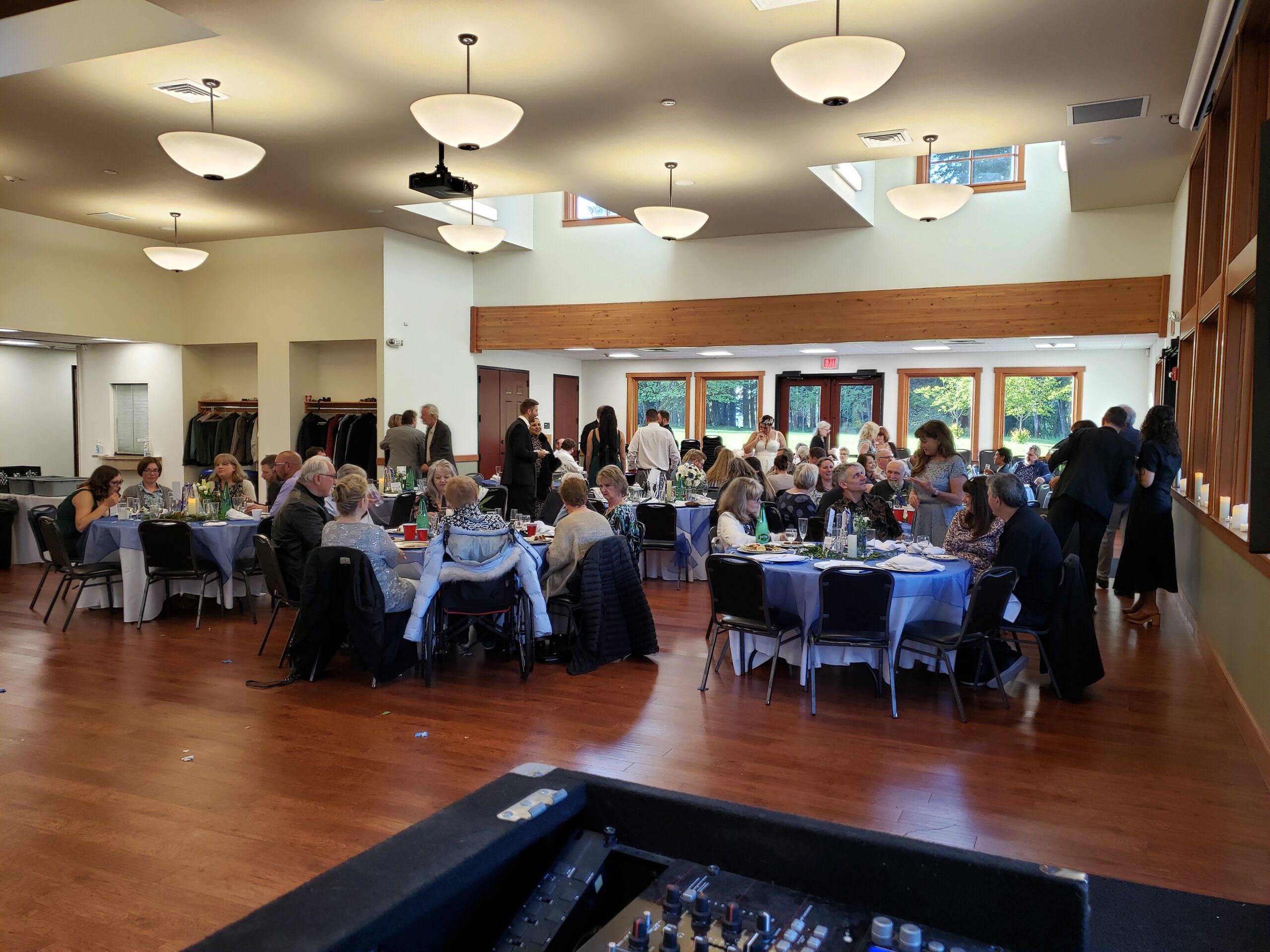 The bride and groom are both in the Navy and some of their music selections, including their first dance featured that theme.

Lacamas Lake Lodge Camas Washington Wedding Reception Highlights:
Grand Entrance: Two Steps from Hell – Victory
Cake Cutting: James Taylor – How Sweet It Is (To Be Loved By You)
First Dance: Henry Hall – Somewhere At Sea
Bride and Father Dance: Lee Brice – I Don't Dance
Boquet Toss: Stan Rogers – Rollin' Down To Old Maui
Last Dance: Semisonic – Closing Time
There was some dancing, but most of the 75 guests traveled from far away and the reunion for many kept them engaged in conversation. Requests from bride and groom and their parents included songs from Van Morrison, UB40 and Bon Jovi, along with Country artists Brad Paisely, Carrie Underwood and Luke Combs.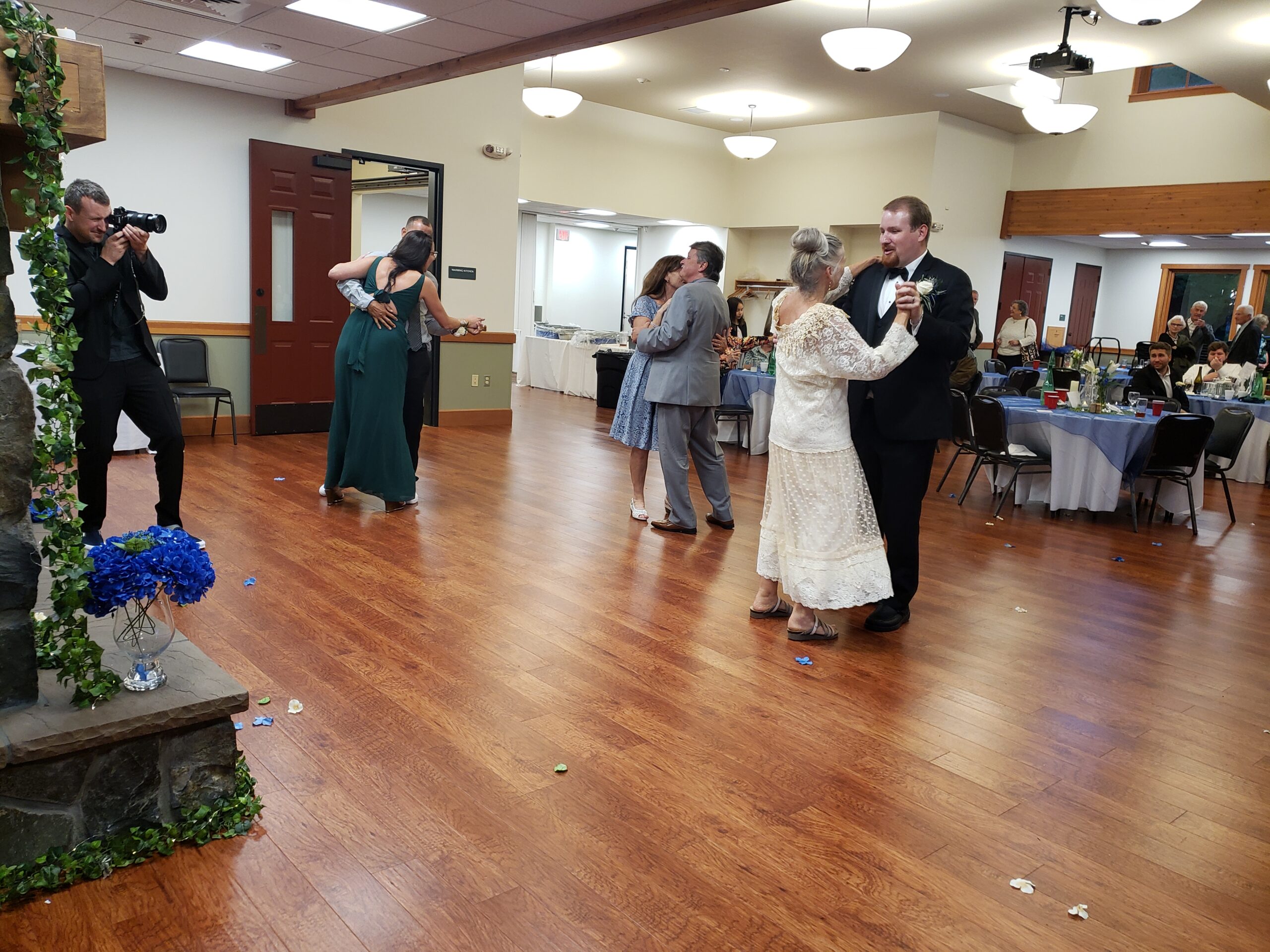 Congratulations Fiona and Spenser! Thank you to the bride's parents Julie and Jon for choosing PRO DJs.

Post Event Satisfaction Survey:

Submitted By: Jon Wimber
Event Date: Monday, May 9, 2022
Event Type: Wedding
Event Location: Lacamas Lake Lodge
Event Staff: Rich Ellis
Quality of Customer Service via Telephone: Excellent
Quality of Customer Service via Internet: Excellent
Quality of Customer Service at Event: Excellent
Friendliness of your Entertainer: Excellent
Promptness of your Entertainer: Excellent
Professionalism of your Entertainer: Excellent
Entertainer's Performance: Excellent
Entertainer's Appearance: Excellent
System Appearance: Excellent
Sound Quality: Excellent
Overall Volume Levels: Excellent
Music Selection: Excellent
Incorporation of Your Requests: Excellent
Lighting Effects: N/A
Equipment Appearance: Excellent
Overall Customer Service: Excellent
Planning Assistance: Excellent
Entertainer's Cooperation with Other Vendors: Excellent
Overall Performance Rating: Excellent
Would you recommend this service to others? Yes