Wonser Woods Estate Estacada Wedding

Our moderate Northwest summer continues and provided a very comfortable setting for Rachel and Chris' outdoor Wonser Woods Estate Estacada wedding on Thursday, July 18, 2019.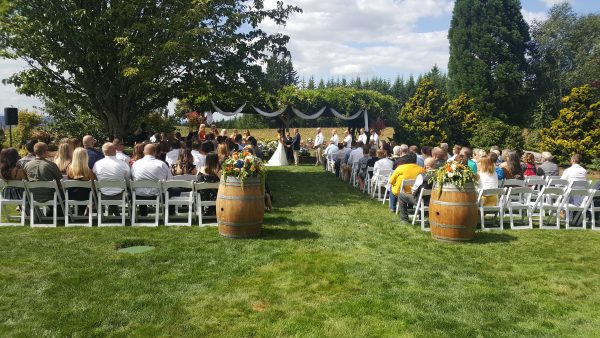 Wonser Woods Estate Estacada Wedding Ceremony Highlights:
Wedding Party Entrance: Clint Black and Lisa Hartman – When I Said I Do
Bride Entrance: Jason Aldean – You Make It Easy
Bride/Groom Exit: Chris Stapleton – Millionaire
There is a lot of room to move around at this venue and the 150+ guests took advantage of nearly all of it. Dinner and dancing were held under a large tent. Background music was a variety of favorites, including some Country selections as requested by the bride.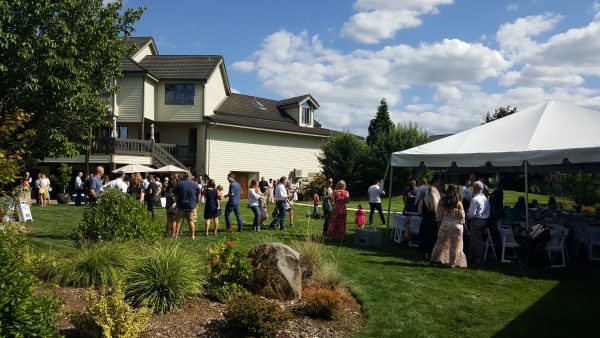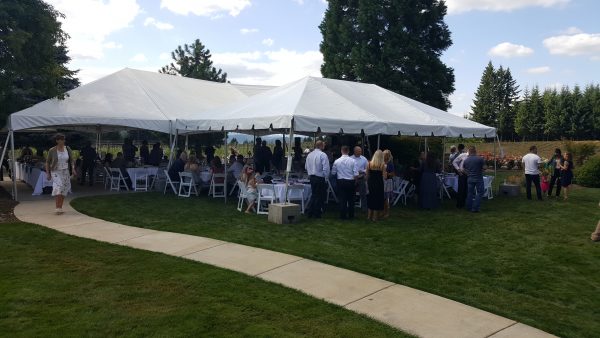 Wonser Woods Estate Estacada Wedding Reception Highlights:
First Dance: Brett Young – In Case You Didn't Know
Bouquet Toss: Shania Twain – Man! I Feel Like A Woman
When the dance floor opened, we had only a few couples and their kids interested in cutting a rug, but eventually everyone else got going and we had a good hour plus long run of dancing fun to hit songs such as "Happy" and "Uptown Funk." The couple's 7-year-old daughter also requested the currently red hot "Old Town Road" twice 🙂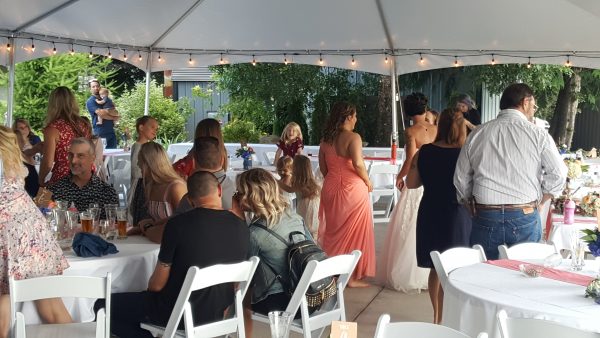 Congratulations Rachel and Chris and thank you for choosing PRO DJs.

Post Event Satisfaction Survey:

"Great service, great music and very professional!"  -Rachel Thomas
Event Date: Thursday, July 18, 2019
Event Type: Wedding & Reception
Event Location: Wonser woods Estate
Event Staff: Rich Ellis
Quality of Customer Service via Telephone: Excellent
Quality of Customer Service via Internet: Excellent
Quality of Customer Service at Event: Excellent
Friendliness of your Entertainer: Excellent
Promptness of your Entertainer: Excellent
Professionalism of your Entertainer: Excellent
Entertainer's Performance: Excellent
Entertainer's Appearance: Excellent
System Appearance: Excellent
Sound Quality: Excellent
Overall Volume Levels: Excellent
Music Selection: Excellent
Incorporation of Your Requests: Excellent
Lighting Effects: Excellent
Equipment Appearance: Excellent
Overall Customer Service: Excellent
Planning Assistance: Excellent
Entertainer's Cooperation with Other Vendors: Excellent
Overall Performance Rating: Excellent
Would you recommend this service to others? Yes
Related Posts