Union/Pine Portland Wedding And Reception

Hosia and Andy's Union/Pine Portland wedding and reception was held on Friday, September 7, 2018. This venue features a sunken ballroom that serves primarily as the dance floor. However, in this case, it was also used for the ceremony. With my table located near the main pathway, between the bar and overlooking the ballroom, the setup for a DJ is a little awkward, but everything worked out fine.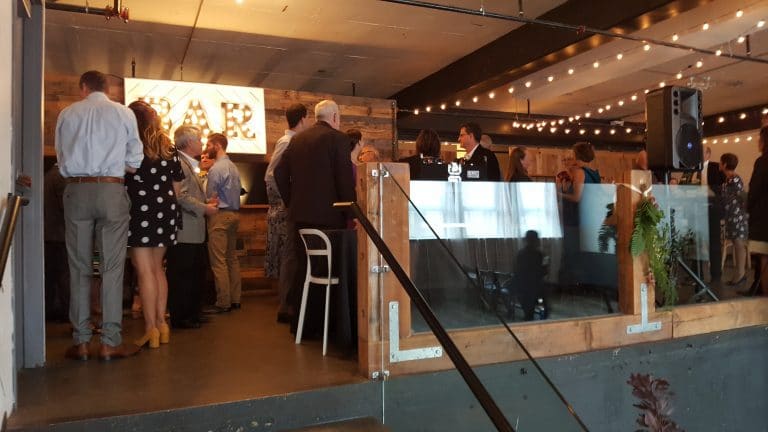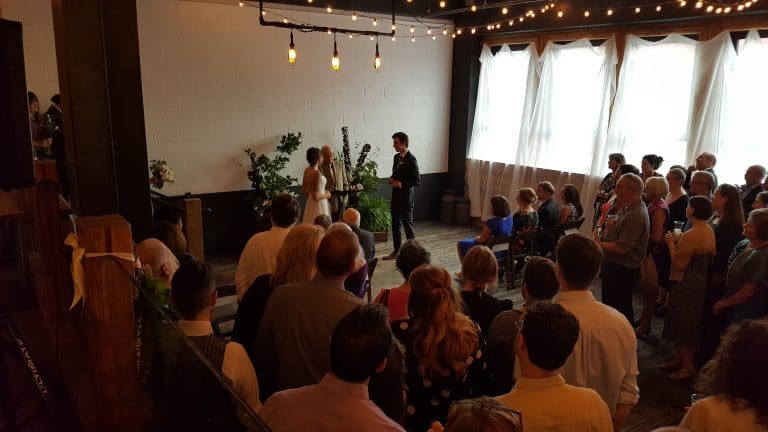 Union/Pine Portland Wedding Ceremony Highlights:
Wedding Party and Bride Entrance: Stringspace – In My Life
Bride & Groom Exit: The Cookies – I Never Dreamed
Just under 100 guests were in attendance and following the wedding, most gathered near the bar for cocktails before moving to an adjacent room for dinner, where I set-up a wireless speaker for dinner music and the toast. Background music requested by the newlyweds was a mix of 20's, 30's, 40's (big band, crooners, etc.), such as Frank Sinatra, Nat King Cole and their personal favorite, Billie Holliday.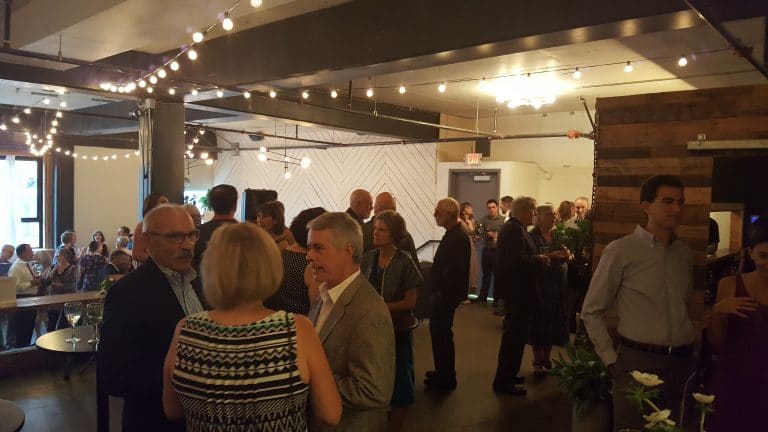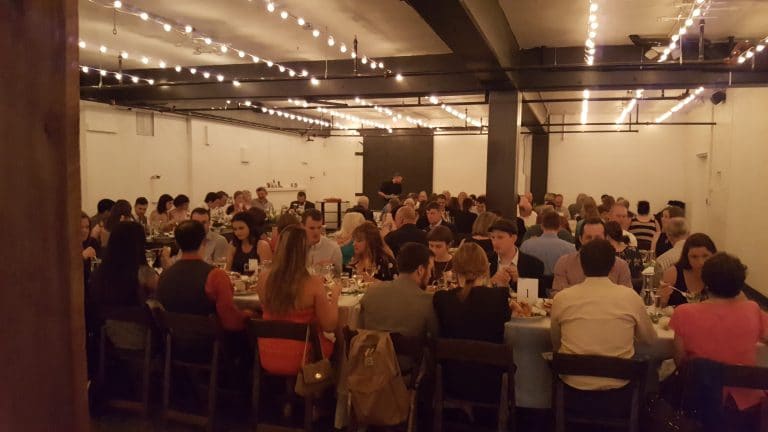 Union/Pine Portland Wedding Reception Highlights:
First Dance: The Ronettes – When I Saw You
Bride and Father Dance: The Beatles – Something
Last Dance: Crystal Fighters – At Home
Shortly after starting the music for the father/daughter dance, Hosia asked me to invite everyone out to join them. This was followed by "The Hora" and a chair raising for the just married couple.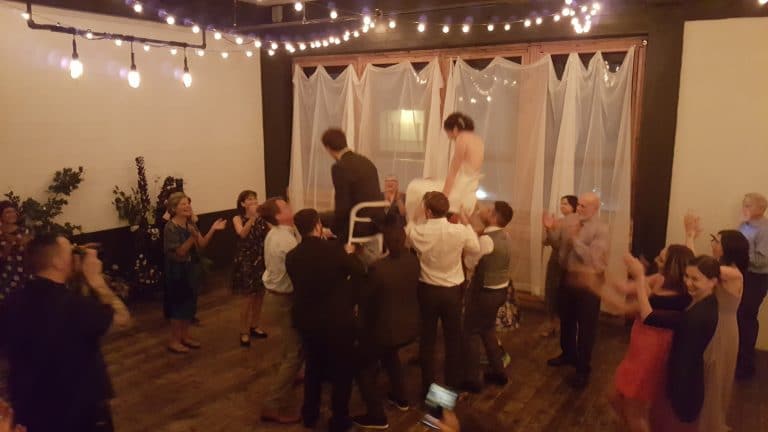 From there, guests had a great time dancing to music from The Beatles, Temptations, Earth, Wind & Fire, and Hosia's favorite pop girl groups from the 50's and 60's. The newlyweds also requested some 90's hip hop, Spice Girls, Backstreet Boys and recent hits from Justin Timberlake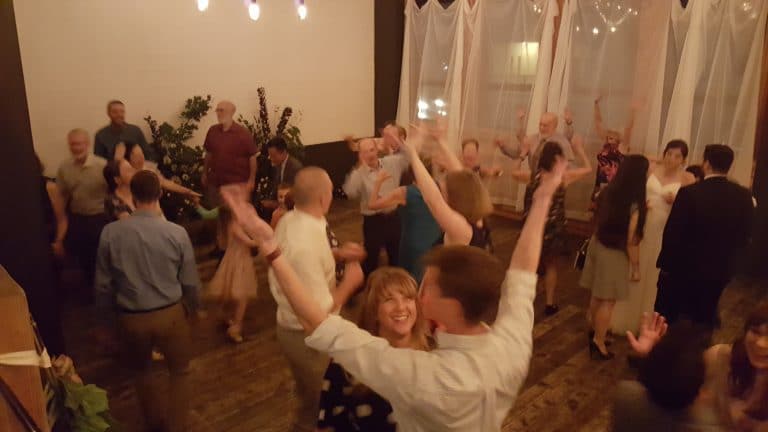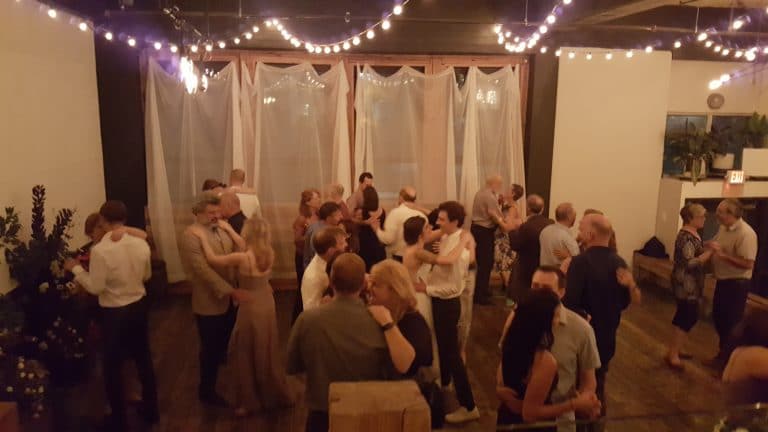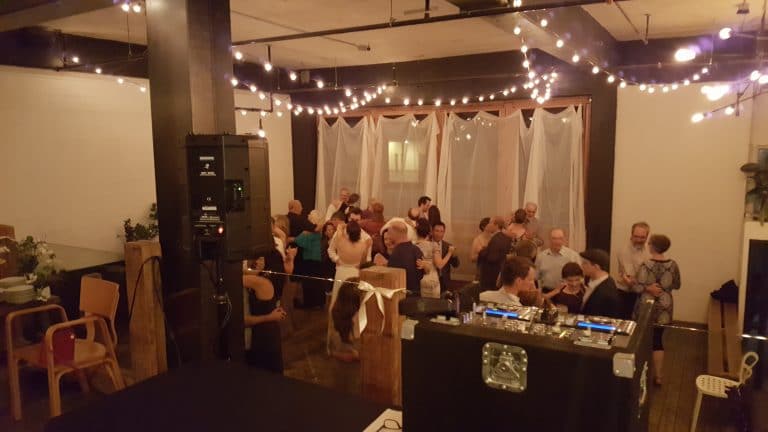 Best wishes Hosia and Andy and thank you mother of the bride, Vicki for choosing PRO DJs.

Post Event Satisfaction Survey:
Event Date: Saturday, September 7, 2018
Event Type: Wedding Reception
Event Location: Union/Pine
Event Staff: Rich Ellis
Quality of Customer Service via Telephone: N/A
Quality of Customer Service via Internet: Excellent
Quality of Customer Service at Event: Excellent
Friendliness of your Entertainer: Excellent
Promptness of your Entertainer: Excellent
Professionalism of your Entertainer: Excellent
Entertainer's Performance: Excellent
Entertainer's Appearance: Excellent
System Appearance: Excellent
Sound Quality: Excellent
Overall Volume Levels: Excellent
Music Selection: Excellent
Incorporation of Your Requests: Excellent
Lighting Effects: N/A
Equipment Appearance: Excellent
Overall Customer Service: Excellent
Planning Assistance: Excellent
Entertainer's Cooperation with Other Vendors: Excellent
Overall Performance Rating: Excellent
Would you recommend this service to others? Yes
Related Posts