The Aerie at Eagle Landing Wedding

Alyssa and Nick's The Aerie at Eagle Landing Wedding was held on Saturday, May 18, 2019 in Happy Valley, Oregon.

It was a cloudy day with rain in the forecast, but dry when I setup my second sound system for the ceremony outside. Of course, as soon as I was done, it began pouring down rain. Fortunately the corner cover was just enough to not impact my sound equipment.

As I took the following photo of the ceremony, thunder and lightning were raging behind me, but we made it to the conclusion in time.

The Aerie at Eagle Landing Wedding Ceremony Highlights:
Processional Entrance: Daniel Jang – Thinking Out Loud (Violin Cover)
Bride Entrance: Daniel Jang – Can't Help Falling in Love (Violin Cover)
Bride/Groom Exit: Bruno Mars – Marry You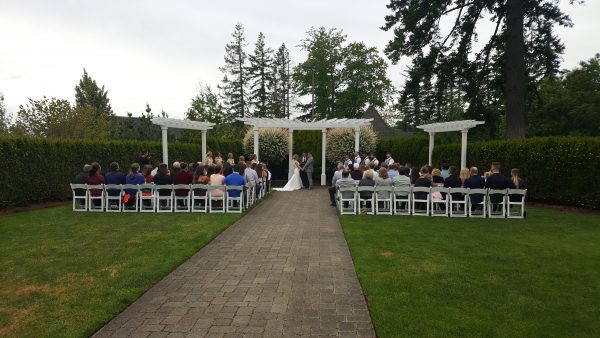 Everyone moved inside for the reception or hung out by the bar under the adjacent tent. I continued providing background music in both areas of the venue.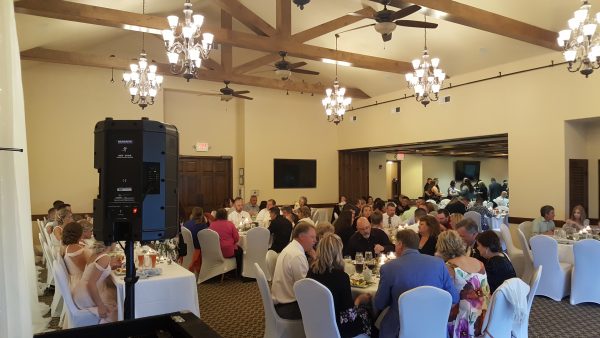 The Aerie at Eagle Landing Wedding Reception Highlights:
Grand Entrance: Gashi – My Year
Cake Cutting: Flo Rida & 99 Percent – Cake
First Dance: Dan + Shay – From the Ground Up
Bride and Father Dance: Gary Allan – Tough Little Boys
Groom and Mother Dance: Fleetwood Mac – Landslide
Money Dance: Lil Nas X – Old Town Road, Ludacris – Money Maker
Bouquet Toss: Beyonce – Single Ladies (Put A Ring On It)
Garter Toss: Ginuwine – Pony
Last Dance: N Sync – Bye Bye Bye
When the dance floor opened around 8pm, there was still plenty of daylight and room lights were turned up, but that didn't stop this group from getting right to it… filling the dance floor for the next two hours.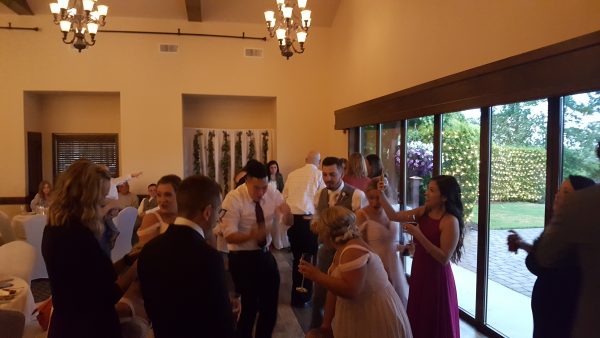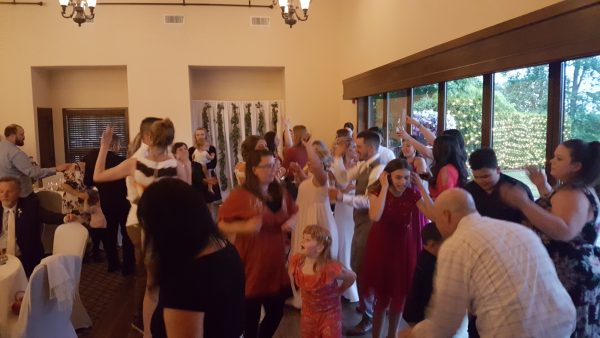 It was a dry evening and after awhile, the big glass doors were opened and guests danced inside and out… enjoying a few classics from the Bee Gees, Beatles and Earth, Wind & Fire, along with a heavy dose of recent hits from Justin Timberlake, Bruno Mars, Rihanna and more.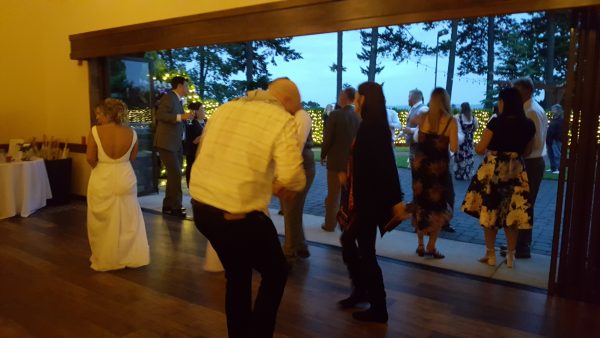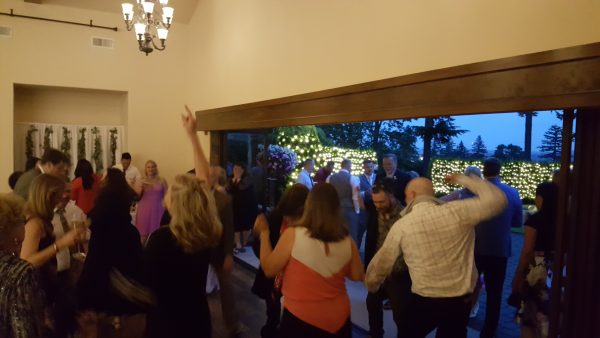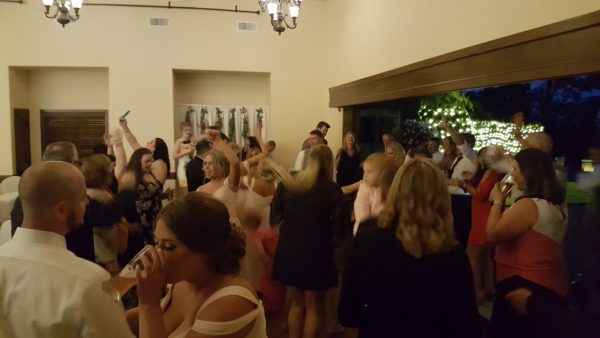 Congratulations Alyssa and Nick and thank you for choosing PRO DJs.

Post Event Satisfaction Survey:

Submitted by Alyssa Fivecoats (Alyssa and Nick's Wedding)
Event Date: Saturday, May 18, 2019
Event Type: Wedding & Reception
Event Location: The Aerie at Eagle Landing
Event Staff: Rich Ellis
Quality of Customer Service via Telephone: Excellent
Quality of Customer Service via Internet: Excellent
Quality of Customer Service at Event: Excellent
Friendliness of your Entertainer: Excellent
Promptness of your Entertainer: Excellent
Professionalism of your Entertainer: Excellent
Entertainer's Performance: Excellent
Entertainer's Appearance: Excellent
System Appearance: Excellent
Sound Quality: Excellent
Overall Volume Levels: Excellent
Music Selection: Excellent
Incorporation of Your Requests: Excellent
Lighting Effects: N/A
Equipment Appearance: Excellent
Overall Customer Service: Excellent
Planning Assistance: Excellent
Entertainer's Cooperation with Other Vendors: Excellent
Overall Performance Rating: Excellent
Would you recommend this service to others? Yes
Related Posts