October Wedding McMenamins Kennedy School

Frances and Arthur's wedding and reception took place at McMenamins's Kennedy School in Portland, Oregon on Saturday, October 5, 2019.

The first weekend of October brought sunshine for their exchange of vows in the courtyard. Normally I start the ceremony prelude music 30 minutes before the wedding. However, this couple chose to have a full cocktail hour before the wedding and requested all music from "The Postal Service" during this time.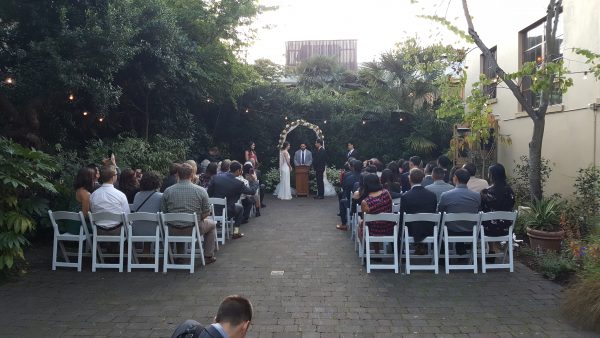 Portland Wedding DJ Ceremony Highlights:
Wedding Party Entrance: Death Cab for Cutie – I Will Follow You Into The Dark
Bride Entrance: Bright Eyes – First Day of My Life
Bride/Groom Exit: Rawnald Gregory Erickson The Second – Strfkr
The reception followed immediately in the Gymnasium. It was a nice evening and a few guests stayed in the courtyard, but most went inside. I had background music playing in both locations until dinner.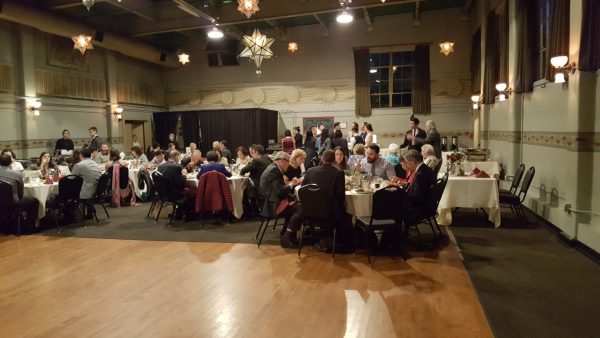 Portland Wedding DJ Reception Highlights:
Grand Entrance: Hall and Oates – You Make My Dreams
Cake Cutting: Queen – You're My Best Friend
First Dance: The Flaming Lips – Do You Realize?
Bride and Father Dance: Stevie Wonder – You Are the Sunshine of My Life
Last Dance: K-Ci & JoJo – All My Life
It was a small group, but they filled the dance floor for much of the night. We got off to a great start with "At Last," "Twist & Shout," "You Can't Hurry Love" and the bride and groom's request for Barry White's "You're the First, the Last, My Everything." Missy Elliot's "Work It" was also well-received, along with "Pony, "Uptown Funk,"Get Lucky" and more.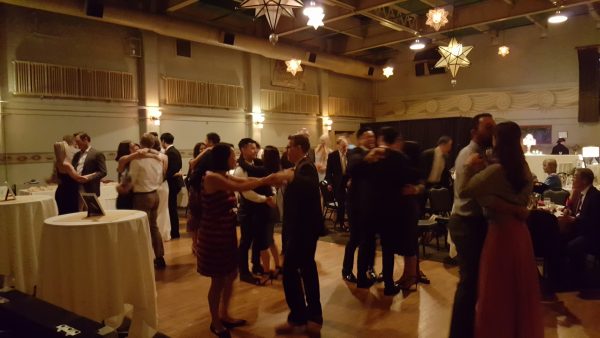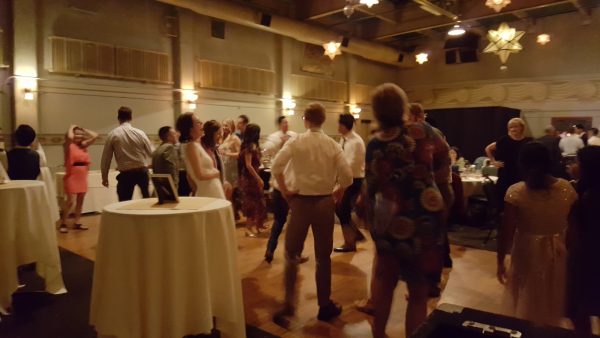 Best wishes Frances and Arthur and thank you for choosing PRO DJs.

Post Event Satisfaction Survey:

Submitted By: Arthur Chu
Event Date: Saturday, October 5, 2019
Event Type: Wedding
Event Location: McMenamins Kennedy School
Event Staff: Rich Ellis
Quality of Customer Service via Telephone: Excellent
Quality of Customer Service via Internet: Excellent
Quality of Customer Service at Event: Excellent
Friendliness of your Entertainer: Excellent
Promptness of your Entertainer: Excellent
Professionalism of your Entertainer: Excellent
Entertainer's Performance: Excellent
Entertainer's Appearance: Excellent
System Appearance: Excellent
Sound Quality: Excellent
Overall Volume Levels: Excellent
Music Selection: Excellent
Incorporation of Your Requests: Excellent
Lighting Effects: N/A
Equipment Appearance: Excellent
Overall Customer Service: Excellent
Planning Assistance: Excellent
Entertainer's Cooperation with Other Vendors: Excellent
Overall Performance Rating: Excellent
Would you recommend this service to others? Yes
Related Posts