Maple Leaf Events Wedding Stevenson WA

Kindra and Brent's Maple Leaf Events wedding took place in Stevenson, Washington on Saturday, July 6, 2019. Views of the Cascade Mountains and Columbia River Gorge were obstructed by the persistent clouds, but it was comfortable for the 125+ guests who witnessed the ceremony held outside.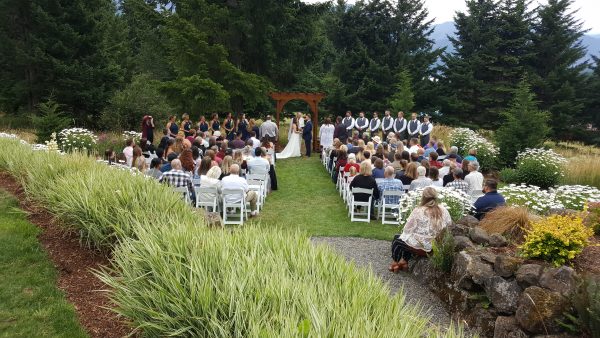 Maple Leaf Events Wedding Ceremony Highlights:
Wedding Party Entrance: Tracy Lawrence – Find Out Who Your Friends Are
Bride Entrance: Tim McGraw – My Best Friend
Bride/Groom Exit: Justin Moore – 'Til My Last Day
Most of the reception was also held outside on the patio. However, the dinner buffet with dining tables was in the reception hall with large windows. I was setup right outside the hall and placed a speaker inside and out during dinner and the toast so sound could be heard nearly everywhere. The bride requested mostly Country favorites for the background music during the cocktail hour and dinner.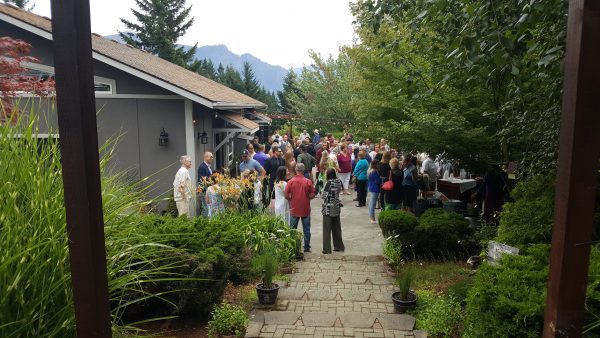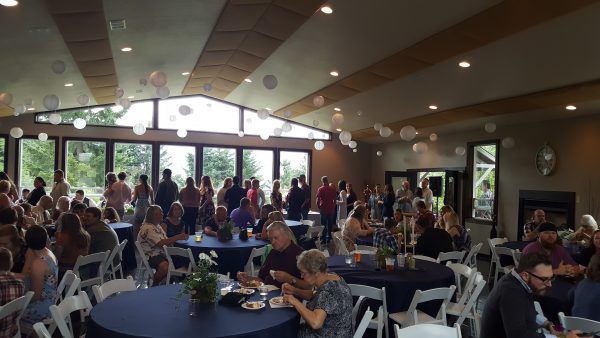 Maple Leaf Events Wedding Reception Highlights:
Grand Entrance: Tim McGraw – One of Those Nights
First Dance: Randy Travis – Forever And Ever Amen
Bouquet Toss: Beyonce – Single Ladies (Put A Ring On It)
Garter Toss: Nelly – Hot In Herre
Last Dance: Journey – Don't Stop Believin'
Guests remained spread out on the property both inside and out when the dance floor officially opened to everyone around 6pm, but we had quite a few join in for the first slow dance.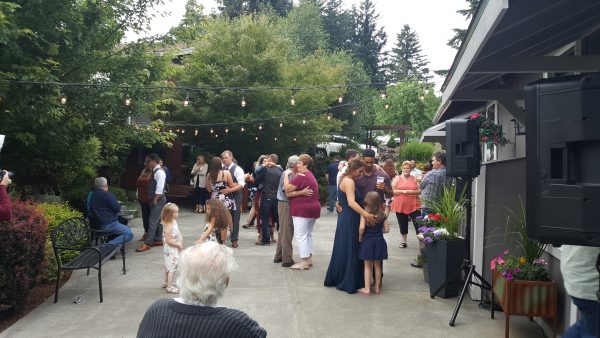 They kept it going for the first uptempo selections, including Kindra's must-play request for Garth Brooks "Ain't Going Down (Till The Sun Comes Up)," but momentum really picked up for the "Cupid Shuffle."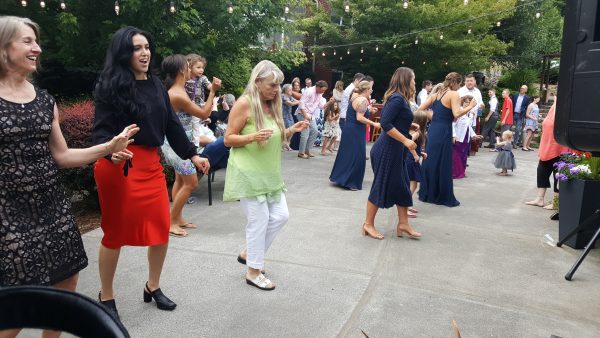 Classic rock from Def Leppard and AC/DC, as well as Country hits moved this group the most, although they also appreciated recent hits "Uptown Funk" and "Can't Stop the Feeling."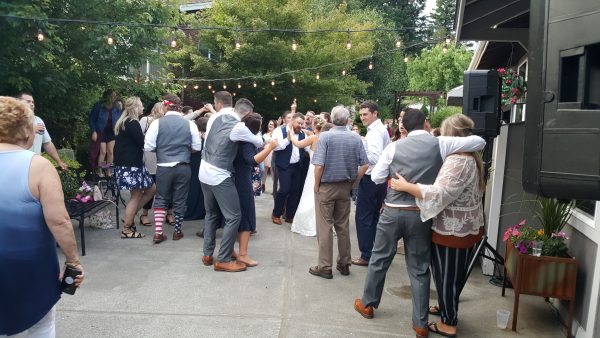 Congratulations Kindra and Brent and thank you Mother-of-the-Bride, Julie for choosing PRO DJs.

Related Posts