Letting Loose At Corporate Team Building Event

On Thursday night, March 14, 2019, I was at the Embassy Suites in Downtown Portland for a Kennewick-based company's corporate team building event in the Queen Marie Ballroom. I setup early before guests arrived and a murder mystery dinner performance preceded the dancing, so I didn't actually start the music until around 9pm. And this group was ready to go.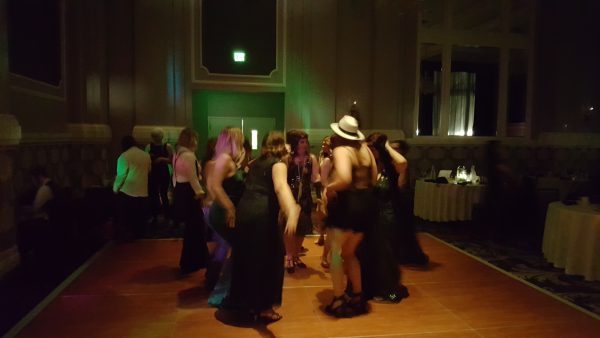 There were about 60 guests and including me, I think only three were men. Five songs played and already an impromtu train and limbo broke out 🙂 All the music was well-received, especially "Single Ladies," "Love Shack," and requests for "Cupid Shuffle."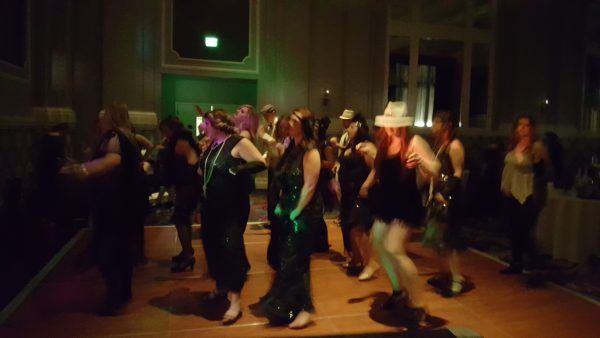 Non-stop recent hits, along with 80's and 90's hip hop throwbacks kept the energy going strong until we wrapped at 11:30pm.




Thank you Angie for choosing PRO DJs again. This group has a corporate team building event every year in different cities. I had the opportunity to perform for them one time before on the Oregon Coast in Manzanita back in 2014.

Post Event Satisfaction Survey:
Event Date: Thursday, March 14, 2019
Event Type: Company Party
Event Location: Embassy Suites Downtown Portland
Event Staff: Rich Ellis
Quality of Customer Service via Telephone: Excellent
Quality of Customer Service via Internet: Excellent
Quality of Customer Service at Event: Excellent
Friendliness of your Entertainer: Excellent
Promptness of your Entertainer: Excellent
Professionalism of your Entertainer: Excellent
Entertainer's Performance: Excellent
Entertainer's Appearance: Excellent
System Appearance: Excellent
Sound Quality: Excellent
Overall Volume Levels: Excellent
Music Selection: Excellent
Incorporation of Your Requests: Excellent
Lighting Effects: Excellent
Equipment Appearance: Excellent
Overall Customer Service: Excellent
Planning Assistance: Excellent
Entertainer's Cooperation with Other Vendors: Excellent
Overall Performance Rating: Excellent
Would you recommend this service to others? Yes
Related Posts