Kimpton RiverPlace Hotel Portland Wedding

It was a comfortable 75 degrees for Brenda and Brian's Kimpton RiverPlace Hotel Portland wedding ceremony in the courtyard, but much hotter on the dance floor for the reception later on in the Marina Ballroom on Saturday, July 27, 2019.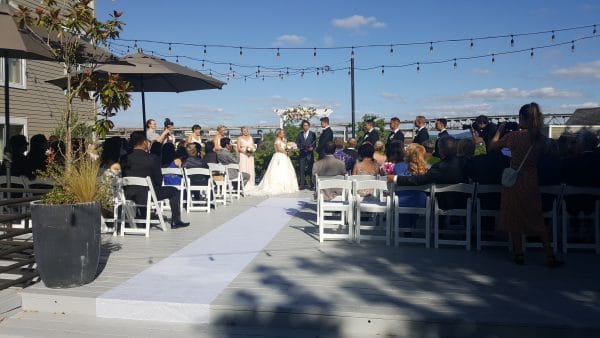 Kimpton RiverPlace Hotel Portland Wedding Ceremony Highlights:
Wedding Party Entrance: Elvis Presley – Can't Help Falling In Love
Bride Entrance: Norah Jones – Come Away With Me
Bride/Groom Exit: Bruno Mars – Marry You
The cocktail hour was also held in the courtyard. Background music was a mix of Jazz, Bossa Nova, and Light Pop as requested by the bride. Artists included Miles Davis, Antonio Carlos Jobim, Frank Sinatra, Diana Krall and more.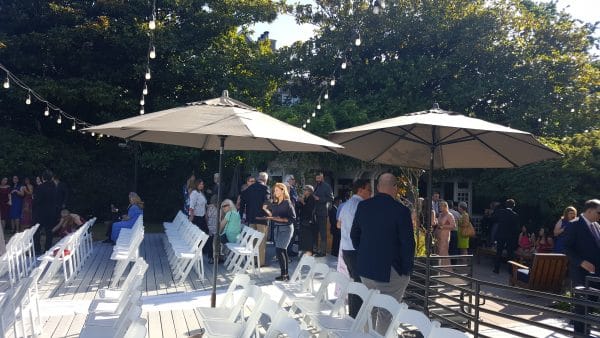 The reception continued with dinner scheduled for 7pm downstairs in the Marina Ballroom. I had a short window to move my sound system and set-up again just in time for the first guests to arrive. Shortly after everyone was seated, I introduced the parents, officiant, wedding party and bride and groom for the Grand Entrance. This was followed by the toast and dinner. Background music was similar to what was played during cocktails, but a little softer tempo.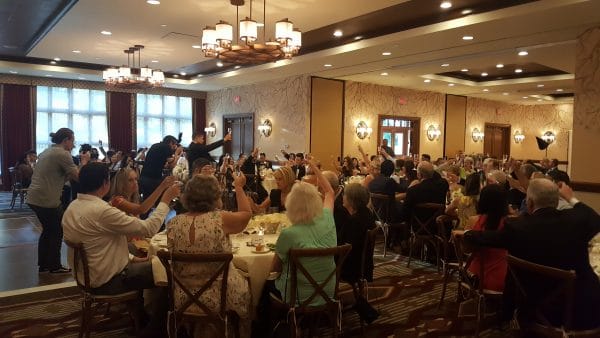 Kimpton RiverPlace Hotel Portland Wedding Reception Highlights:
Grand Entrance: Sister Sledge – We Are Family
Cake Cutting: Natalie Cole – This Will Be…(An Everlasting Love)
First Dance: Zedd – Clarity (Acoustic Version)
Bride and Father Dance: Julio Iglesias – De Nina a Mujer
Groom and Mother Dance: Mikki Viereck – A Song For My Son On His Wedding Day
Bridal Party Dance: Spice Girls – Wannabe
Bouquet Toss: Beyonce – Single Ladies (Put A Ring On It)
Last Dance: Steam – Na Na Hey Hey Kiss Him Goodbye
When the dance floor opened to all shortly after 9pm, it was evident guests were hungry to get going and have a good time shaking it up. They appreciated a variety of music, but especially "Twist & Shout" and "The Twist," Cha Cha dancing, disco classics and recent hit songs.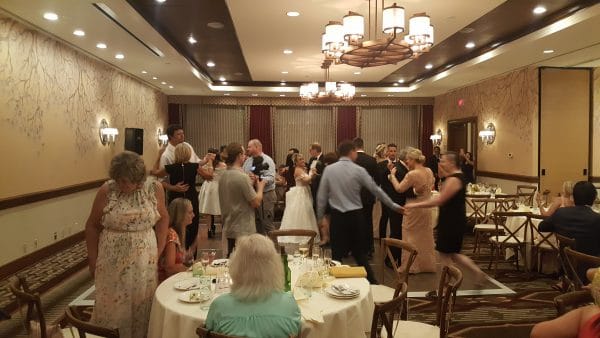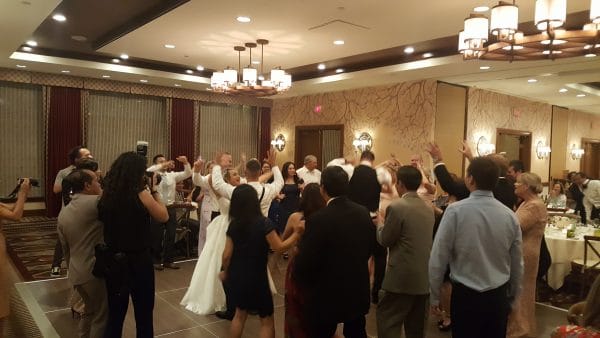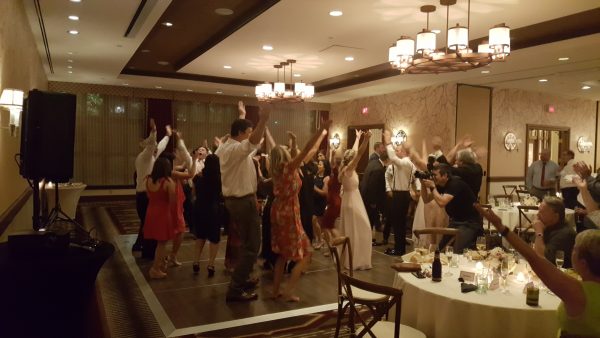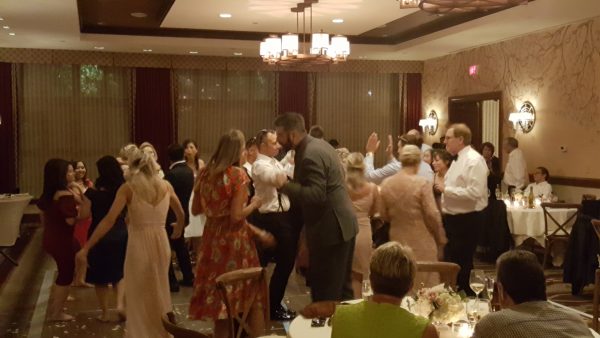 Best wishes Brenda and Brian. Thank you for choosing PRO DJs.

Post Event Satisfaction Survey:

"Rich was amazing. He kept the party going until the end of the night. Highly recommend DJ Rich Ellis for any event."  -Brenda and Brian Fitzgerald
Event Date: Saturday, July 27, 2019
Event Type: Wedding & Reception
Event Location: Kimpton Riverplace Hotel
Event Staff: Rich Ellis
Quality of Customer Service via Telephone: Excellent
Quality of Customer Service via Internet: Excellent
Quality of Customer Service at Event: Excellent
Friendliness of your Entertainer: Excellent
Promptness of your Entertainer: Excellent
Professionalism of your Entertainer: Excellent
Entertainer's Performance: Excellent
Entertainer's Appearance: Excellent
System Appearance: Excellent
Sound Quality: Excellent
Overall Volume Levels: Excellent
Music Selection: Excellent
Incorporation of Your Requests: Excellent
Lighting Effects: Excellent
Equipment Appearance: Excellent
Overall Customer Service: Excellent
Planning Assistance: Excellent
Entertainer's Cooperation with Other Vendors: Excellent
Overall Performance Rating: Excellent
Would you recommend this service to others? Yes
Related Posts