DJ Revs Up Bat Mitzvah Celebration At Mittleman Jewish Community Center Portland

Maia and her friends and family had a great time at her Bat Mitzvah celebration held at The Mittleman Jewish Community Center in Southwest Portland on Saturday, June 30, 2018.

This one was held during the day with a 1:30pm start time. However, the ceremony ended a little early and guests began arriving around 1, but no problem, I was setup and had the background music playing as they made their way into the main ballroom.

The food was served right away and of course the kids finished eating quickly, so while the parents engaged in conversation and continued their meals, the kids had a great time playing games, such as the scavenger hunt, Coke and Pepsi and doing the limbo.

A toast from Maia's parents followed before a slide show presentation and then dancing to "The Hora" with the traditional chair raising.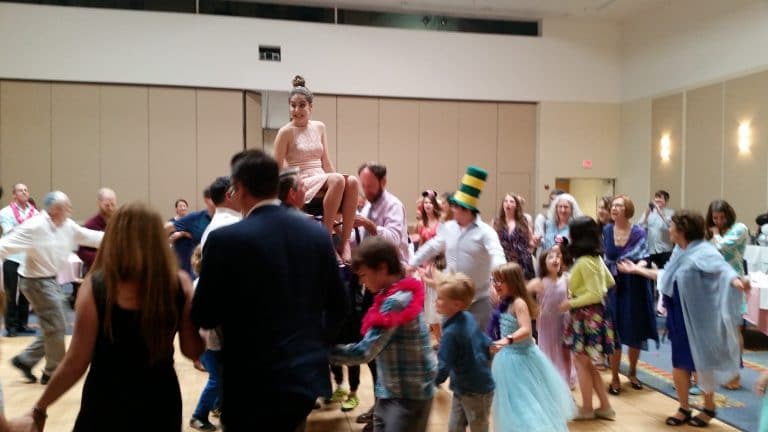 Yes, it was the middle of the day, but a real nice thing about the ballroom at the MJCC is no windows, so with the lights dimmed and my DJ lighting flashing to the beat of the music, it felt like a Saturday night and the dance floor raged for a good two plus hours.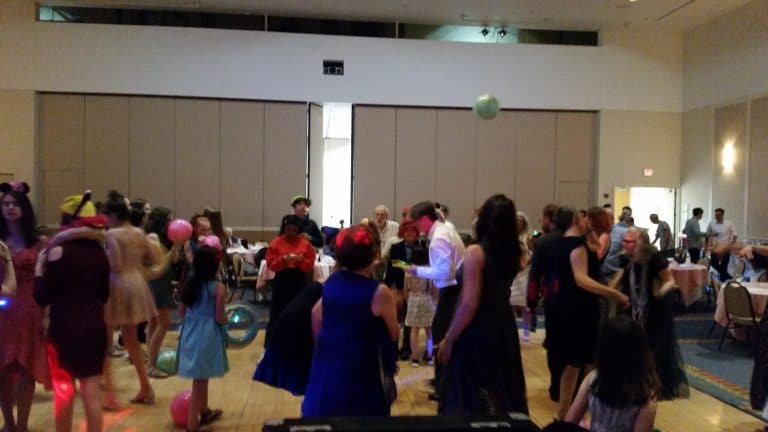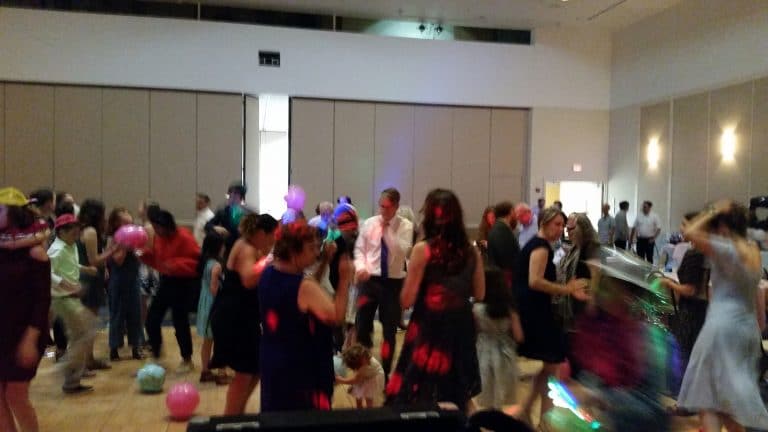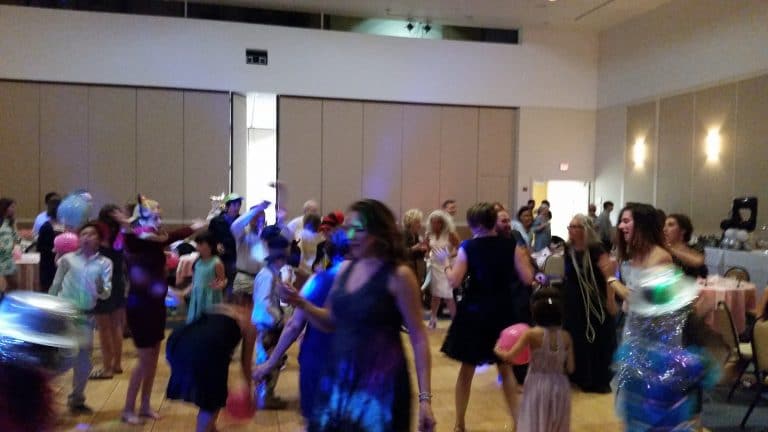 Mazel Tov Maia and thank you Leticia and Joel for choosing PRO DJs.

Post Event Satisfaction Survey:

"Rich was a super resource and made our event! HUGE THANKS!"
-Leticia Kleinberg (Maia's Bat Mitzvah)
Event Date: Saturday, June 3o, 2018
Event Type: Bat Mitzvah
Event Location: Mittleman Jewish Community Center
Event Staff: Rich Ellis
Quality of Customer Service via Telephone: Excellent
Quality of Customer Service via Internet: Excellent
Quality of Customer Service at Event: Excellent
Friendliness of your Entertainer: Excellent
Promptness of your Entertainer: Excellent
Professionalism of your Entertainer: Excellent
Entertainer's Performance: Excellent
Entertainer's Appearance: Excellent
System Appearance: Excellent
Sound Quality: Excellent
Overall Volume Levels: Good
Music Selection: Excellent
Incorporation of Your Requests: Excellent
Lighting Effects: N/A
Equipment Appearance: Excellent
Overall Customer Service: Excellent
Planning Assistance: Excellent
Entertainer's Cooperation with Other Vendors: Excellent
Overall Performance Rating: Excellent
Would you recommend this service to others? Yes
Related Posts