Company Party Embassy Suites Washington Square Tigard Oregon

Corporate holiday parties have once again filled the PRO DJs December calendar including a Vancouver-based trucking company holiday party at the Red Lion Hotel on the River Jantzen Beach in Portland and a return for a Tigard floor covering provider company party Embassy Suites Washington Square on Saturday, December 14, 2019.

Before I had a chance to pack up my gear, I was asked to come back next year, so this one is already on the books for 2020 🙂

As guests gathered in the Columbia River Ballroom, I played a variety of background music selections that also featured Christmas favorites, "Sleigh Ride," "Let It Snow," "Jingle Bell Rock" and more.

Just like the previous year, following dinner was a presentation to recognize employees before everyone gathered on the dance floor for a big group photo.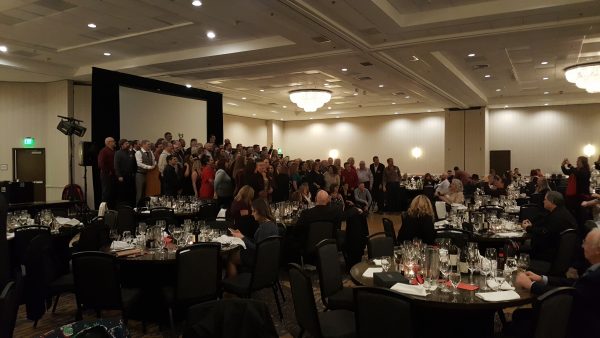 Having everyone on the dance floor for the photo was a nice gift for the DJ and like last year, we got off to a great start, even with hotel ballroom overhead lights still on for the first 7-8 songs.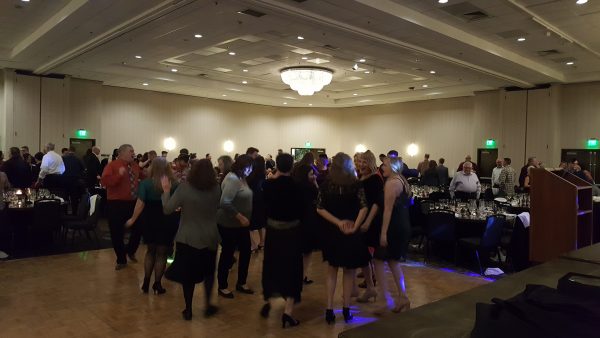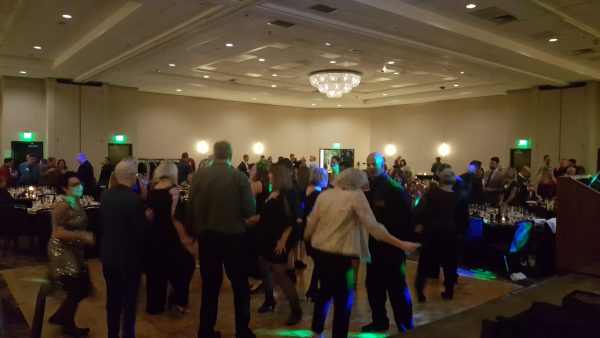 The house lights were eventually dimmed and the packed dance floor stayed that way for most of the night from around 8:30pm until the party ended at Midnight. Guests danced to everything from "September" and "YMCA" to "Uptown Funk" and "Cupid Shuffle."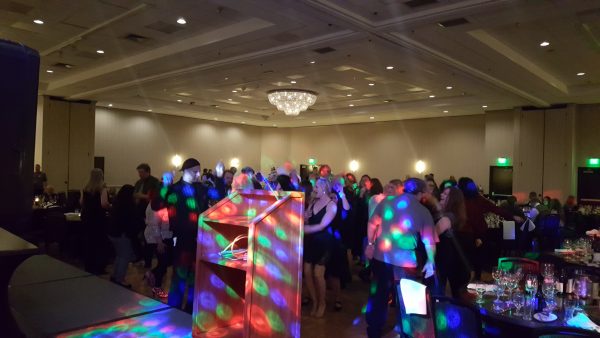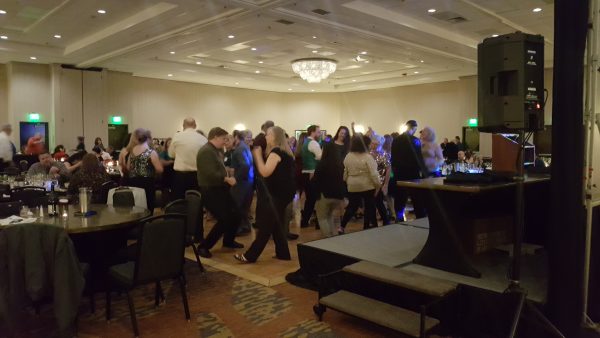 Thank you Garrett for again choosing PRO DJs and for the opportunity to come back again next year!

Post Event Satisfaction Survey:

"Rich has this down! Great feel for the crowd and selects appropriate songs to keep everyone on the dance floor all night." -Contract Furnishings Mart – Tigard, OR
Event Date: Saturday, December 14, 2019
Event Type: Holiday Party
Event Location: Embassy Suites Washington Square
Event Staff: Rich Ellis
Quality of Customer Service via Telephone: Excellent
Quality of Customer Service via Internet: Excellent
Quality of Customer Service at Event: Excellent
Friendliness of your Entertainer: Excellent
Promptness of your Entertainer: Excellent
Professionalism of your Entertainer: Excellent
Entertainer's Performance: Excellent
Entertainer's Appearance: Excellent
System Appearance: Excellent
Sound Quality: Excellent
Overall Volume Levels: Excellent
Music Selection: Excellent
Incorporation of Your Requests: Excellent
Lighting Effects: Excellent
Equipment Appearance: Excellent
Overall Customer Service: Excellent
Planning Assistance: Excellent
Entertainer's Cooperation with Other Vendors: Excellent
Overall Performance Rating: Excellent
Would you recommend this service to others? Yes
Related Posts