December Wedding McMenamins Grand Lodge

Tori and Mike's wedding and reception took place at McMenamins Grand Lodge in Forest Grove, Oregon on Saturday, December 4, 2021.

The first Saturday of December brought the expected cold rain, but the tent placed in front of the Children's Cottage provided plenty of cover for their exchange of vows.




Wedding McMenamins Grand Lodge Ceremony Highlights:
Wedding Party Entrance: Taylor Swift – Begin Again (Official Instrumental)
Bride Entrance: Christina Perri – A Thousand Years
Bride/Groom Exit: Pharrell Williams – Happy
The reception followed immediately inside the Children's Cottage. However, with 130 guests in attendance, we had to make use of all the space with two dining rooms upstairs and one in the main Priscillas Room where the dancing took place later on. In fact, space was at such a premium, dining tables completely covered the dance floor.




Including the ceremony, I needed to provide music in three different locations on the property. For the dining areas upstairs, I was able to connect my Ipad with a pre-programmed setlist to the house system while I played background music live for guests in Priscillas Room.

Wedding McMenamins Grand Lodge Reception Highlights:
Grand Entrance: Justin Timberlake – Can't Stop The Feeling
Cake Cutting: Taylor Swift – Lover
First Dance: Ed Sheeran – Perfect
Bride and Father, Groom and Mother Dance: Taylor Swift – Never Grow Up
Bouquet Toss: Meghan Trainor – Dear Future Husband
Following dinner, all guests returned to the tent where the ceremony happened earlier for the toast and cake cutting. We then returned to Priscillas Room for the formal dances and then everyone joined in with an amazing energy, filling the floor for most of the night. We got off to a great start with "At Last," "Twist & Shout," "Stayin' Alive", the bride and groom's request for "Uptown Funk" and more.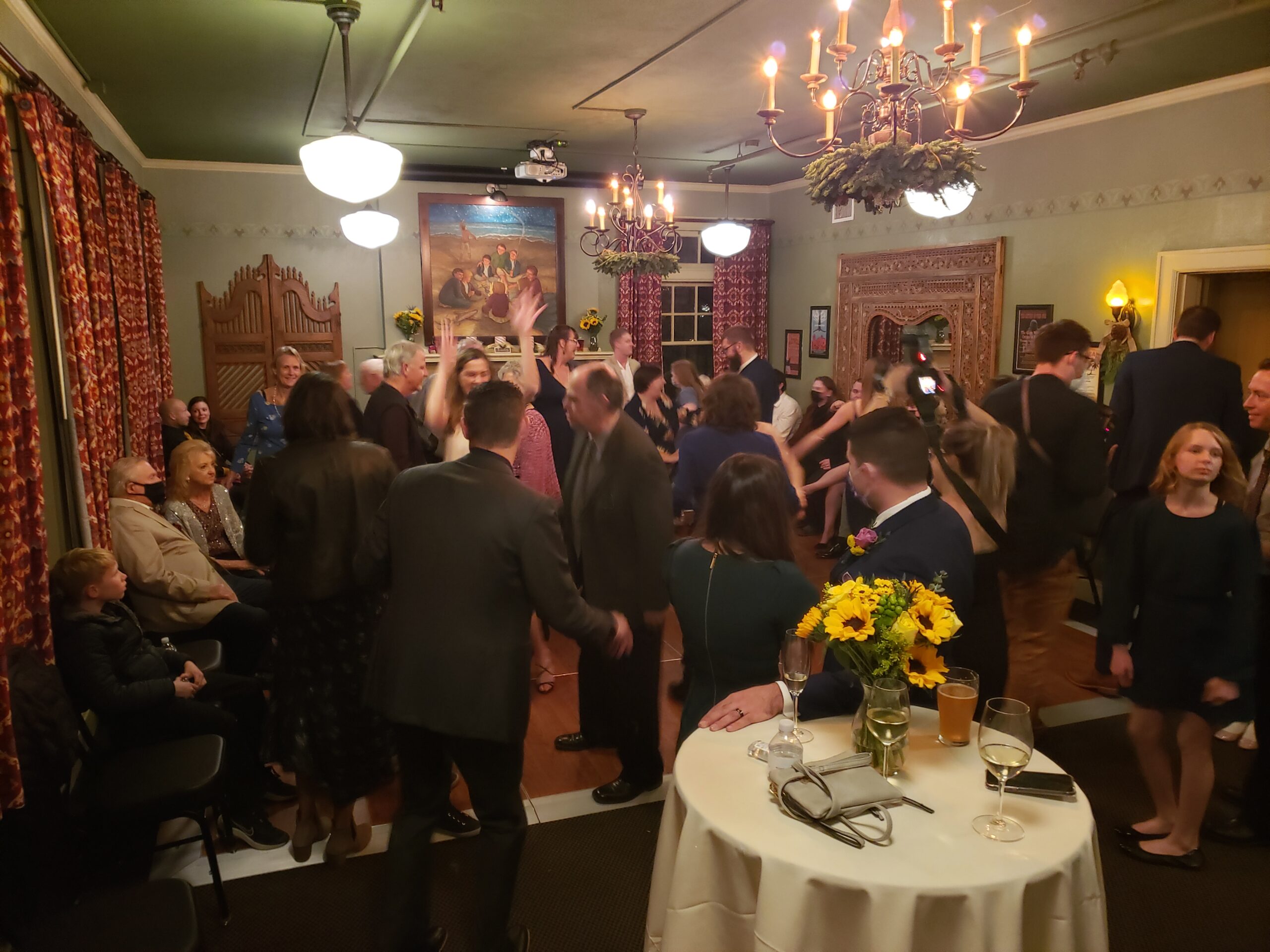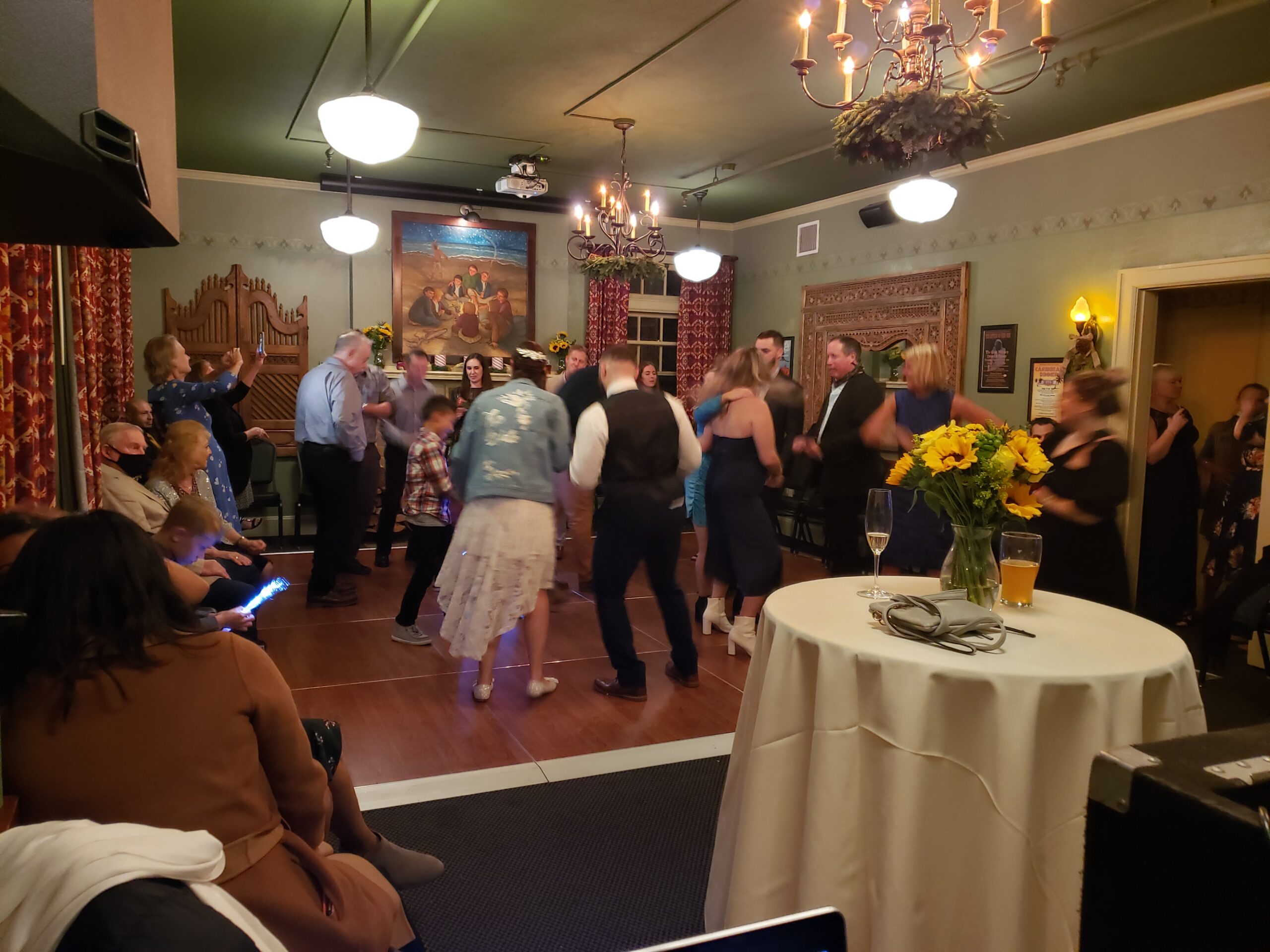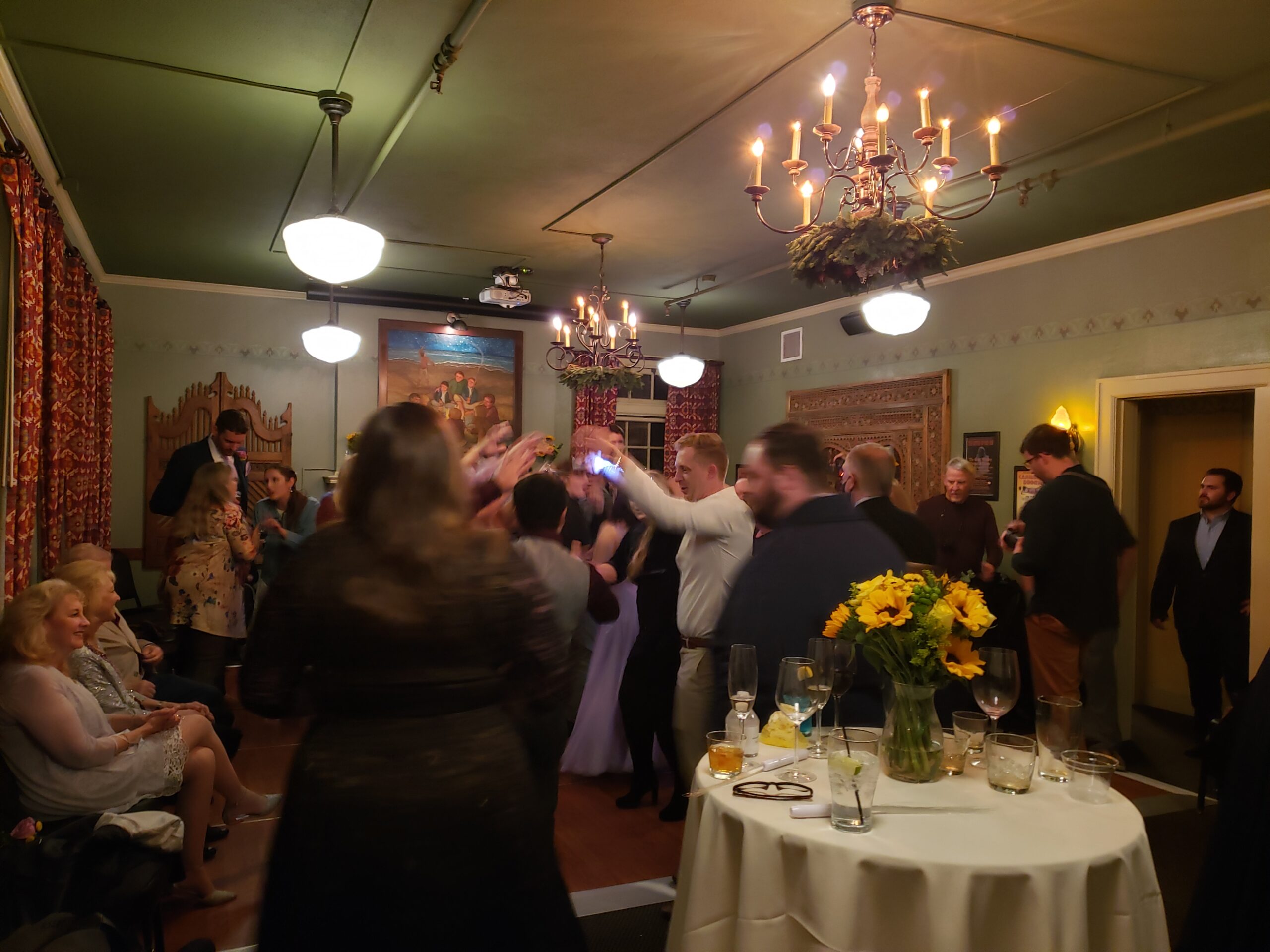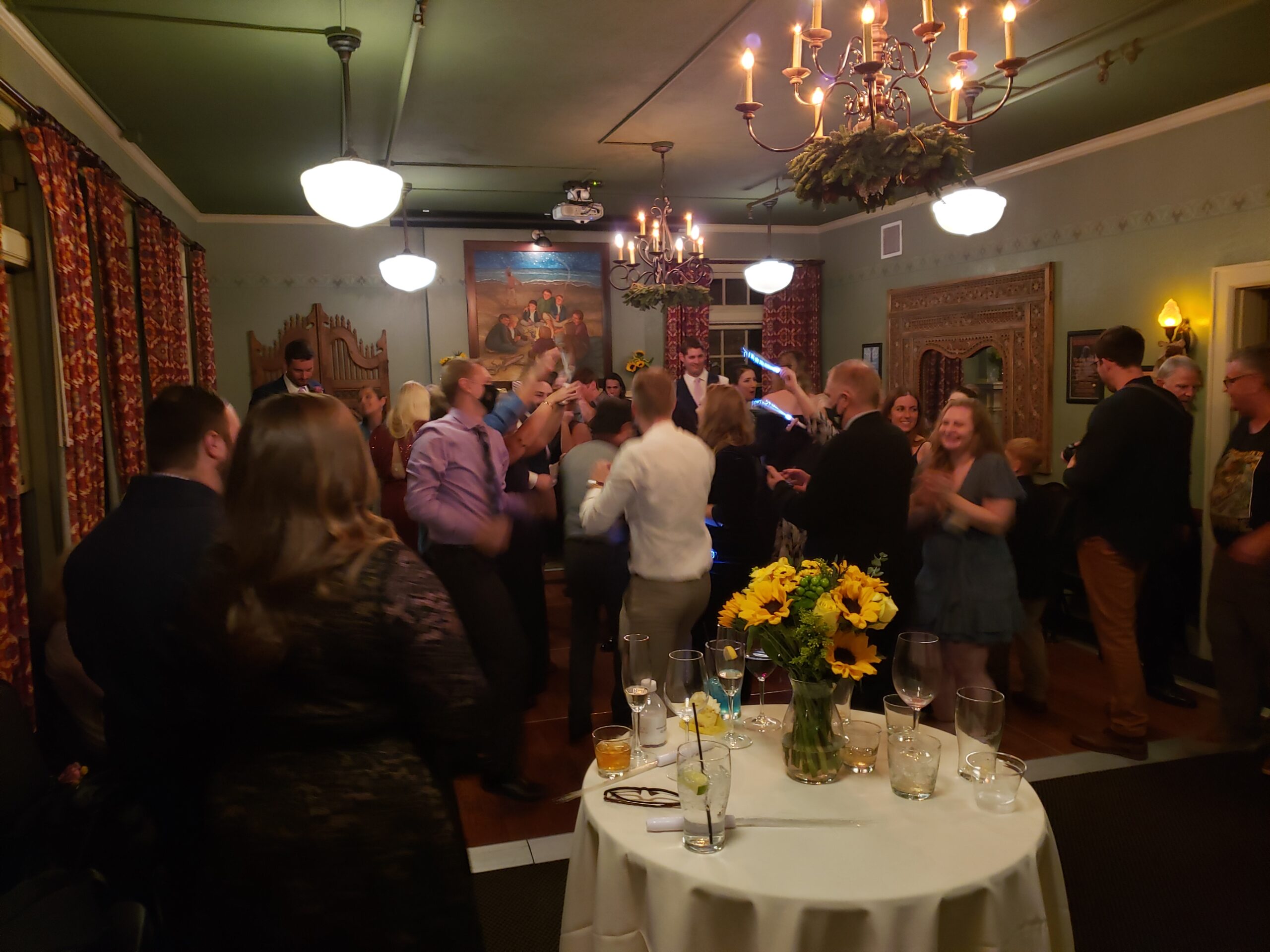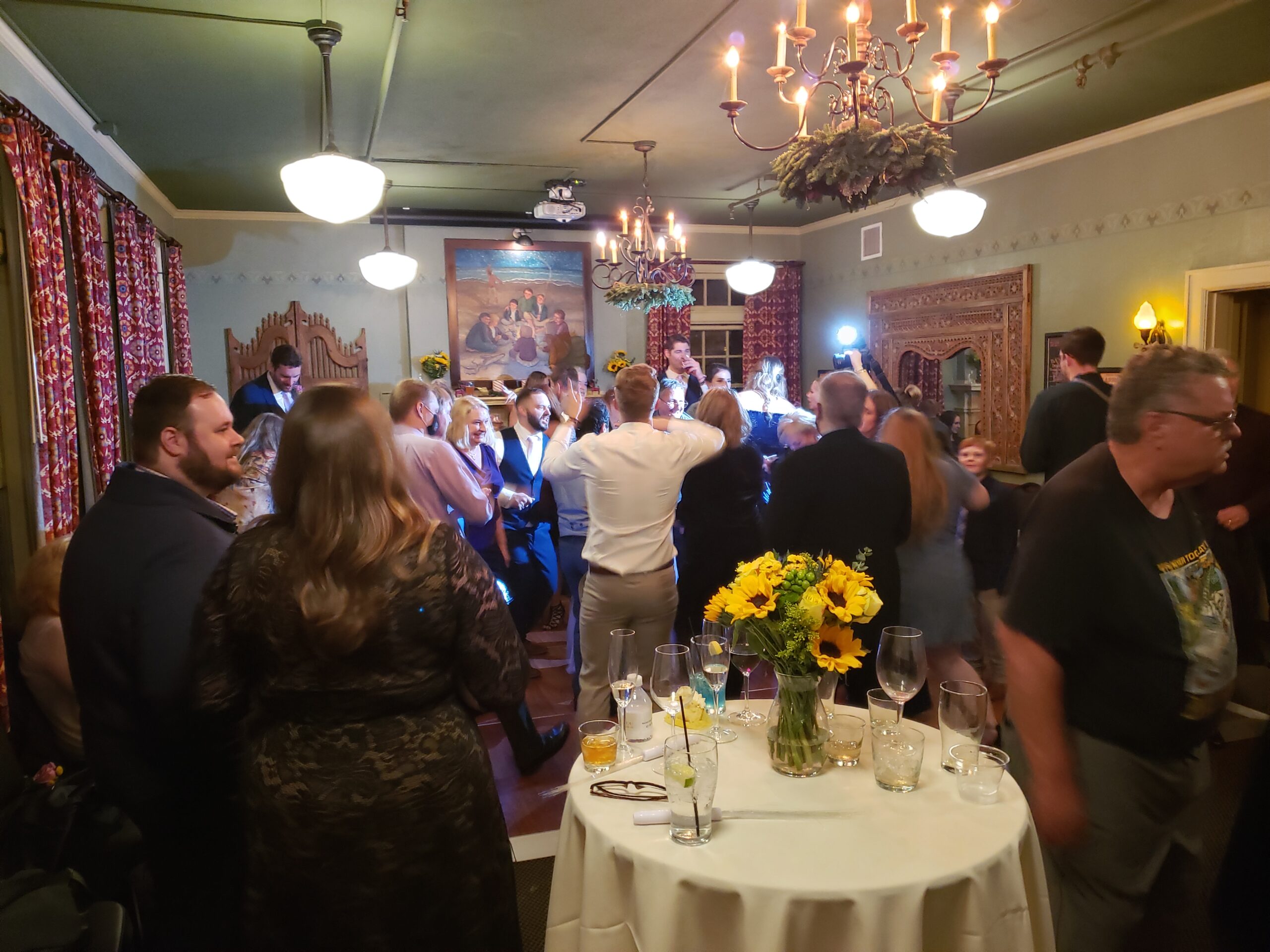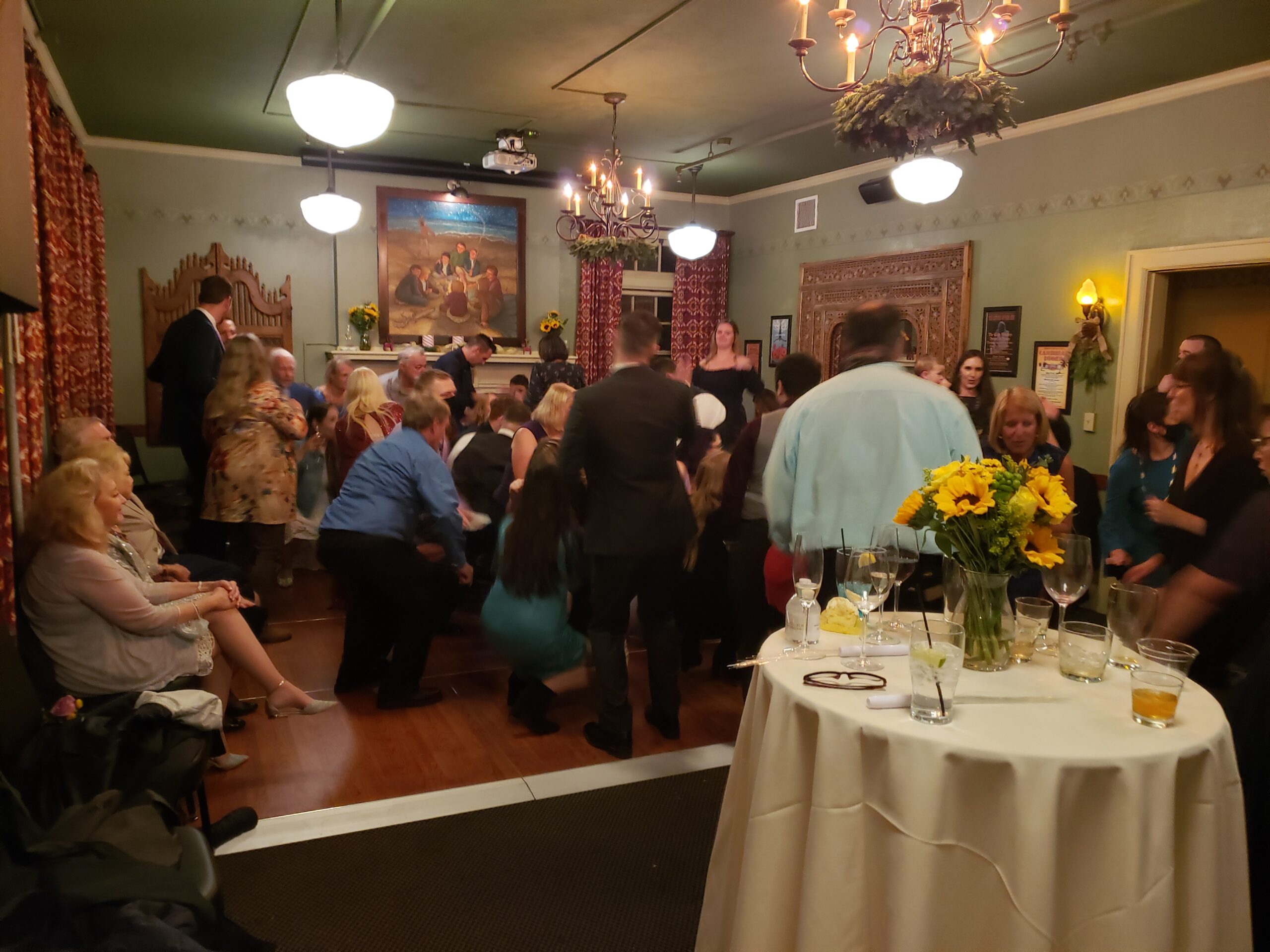 Best wishes Tori and Mike and thank you for choosing PRO DJs.

Post Event Satisfaction Survey:

"Overall the DJ was wonderful! The dance floor was great, you did an amazing job keeping everyone interested! Thank you for everything! We had a truly magical day!" -Victoria Lipski & Michael Mick Wedding
Event Date: Saturday, December 4, 2021
Event Type: Wedding
Event Location: The grand lodge mcmenamins
Event Staff: Rich Ellis
Quality of Customer Service via Telephone: Excellent
Quality of Customer Service via Internet: Excellent
Quality of Customer Service at Event: Excellent
Friendliness of your Entertainer: Excellent
Promptness of your Entertainer: Excellent
Professionalism of your Entertainer: Excellent
Entertainer's Performance: Excellent
Entertainer's Appearance: Excellent
System Appearance: Excellent
Sound Quality: Good
Overall Volume Levels: Good
Music Selection: Excellent
Incorporation of Your Requests: Good
Lighting Effects: Excellent
Equipment Appearance: Excellent
Overall Customer Service: Excellent
Planning Assistance: Excellent
Entertainer's Cooperation with Other Vendors: Excellent
Overall Performance Rating: Excellent
Would you recommend this service to others? Yes