Heshy and David's MJCC Bar Mitzvah Party

It was officially Heshy's MJCC Bar Mitzvah party on Saturday, October 21, 2017 at Mittleman Jewish Community Center in Southwest Portland, but he wanted his good friend David, who was also having a birthday the same week, to be a part of his celebration.

As guests arrived, I played a variety of background music hits from artists such as OneRepublic, Adele and Imagine Dragons. There was much to do for the kids in the lobby area, including a mechanical bull and balloon clown.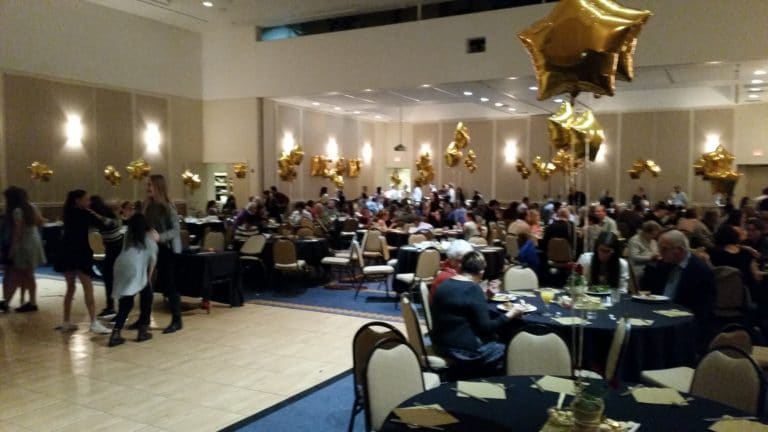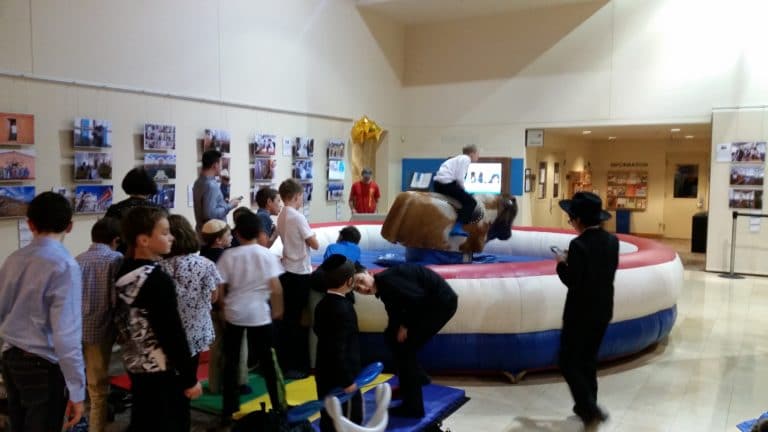 The photo booth was conveniently located next to the dance floor in the main ballroom. After dinner, I got the dance floor going for generation next with many of the latest hits, including Kendrick Lamar's 'Humble,' 'Passion Fruit' from Heshy's favorite artist Drake and the hot new track 'Mi Gente' from J Balvin and Willy William. A short time later the adults joined in as we launched into 'The Hora' and dual chair raising.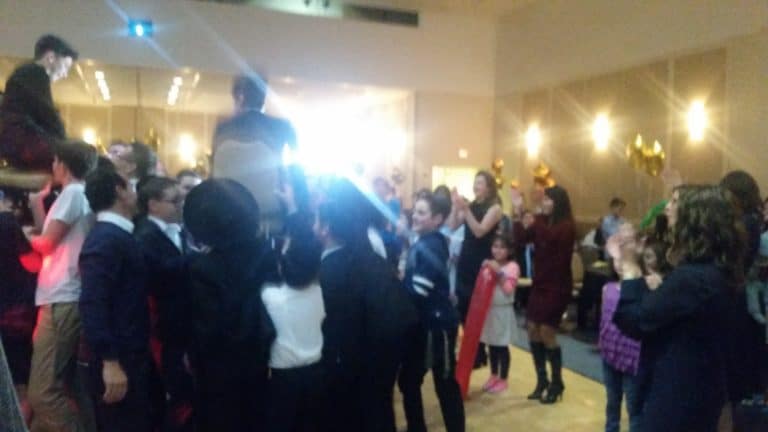 Mazel Tov Heshy and David and thank you Heshy's parents Sandy and Adam for choosing PRO DJs.

Post Event Satisfaction Survey:

"We were so happy with how things turned out!! Thank you for working with us on the special Hora dances and separating the dances/songs. It was very nice." -Sandy Nemer (Heshy's Bar Mitzvah)
Event Date: Saturday, October 21, 2017
Event Type: Bar Mitzvah
Event Location: MJCC
Event Staff: Rich Ellis
Quality of Customer Service via Telephone: Excellent
Quality of Customer Service via Internet: Excellent
Quality of Customer Service at Event: Excellent
Friendliness of your Entertainer: Excellent
Promptness of your Entertainer: Excellent
Professionalism of your Entertainer: Excellent
Entertainer's Performance: Excellent
Entertainer's Appearance: Excellent
System Appearance: Excellent
Sound Quality: Excellent
Overall Volume Levels: Excellent
Music Selection: Excellent
Incorporation of Your Requests: Excellent
Lighting Effects: Excellent
Equipment Appearance: Excellent
Overall Customer Service: Excellent
Planning Assistance: Excellent
Entertainer's Cooperation with Other Vendors: Excellent
Overall Performance Rating: Excellent
Would you recommend this service to others? Yes
Related Posts