whisperingwatersfarmwashougal

Bethany and Sam's Whispering Waters Farm Washougal wedding reception took place on Saturday, July 31, 2021 in Washougal, Washington.

Originally planned for the farm near the main road, the couple decided a few weeks before to move it to a location on the property right next to the Washougal River. This would require navigating a long downhill gravel road and a generator for power, but it was well worth it as this was the perfect place to celebrate a wedding.

Surrounded by trees that offered lots of shade to make everyone feel comfortable, a forecasted hot summer day was also tempered with cloud cover and a high of only 82 degrees. I arrived first and parked my car near the generator to block some of the noise.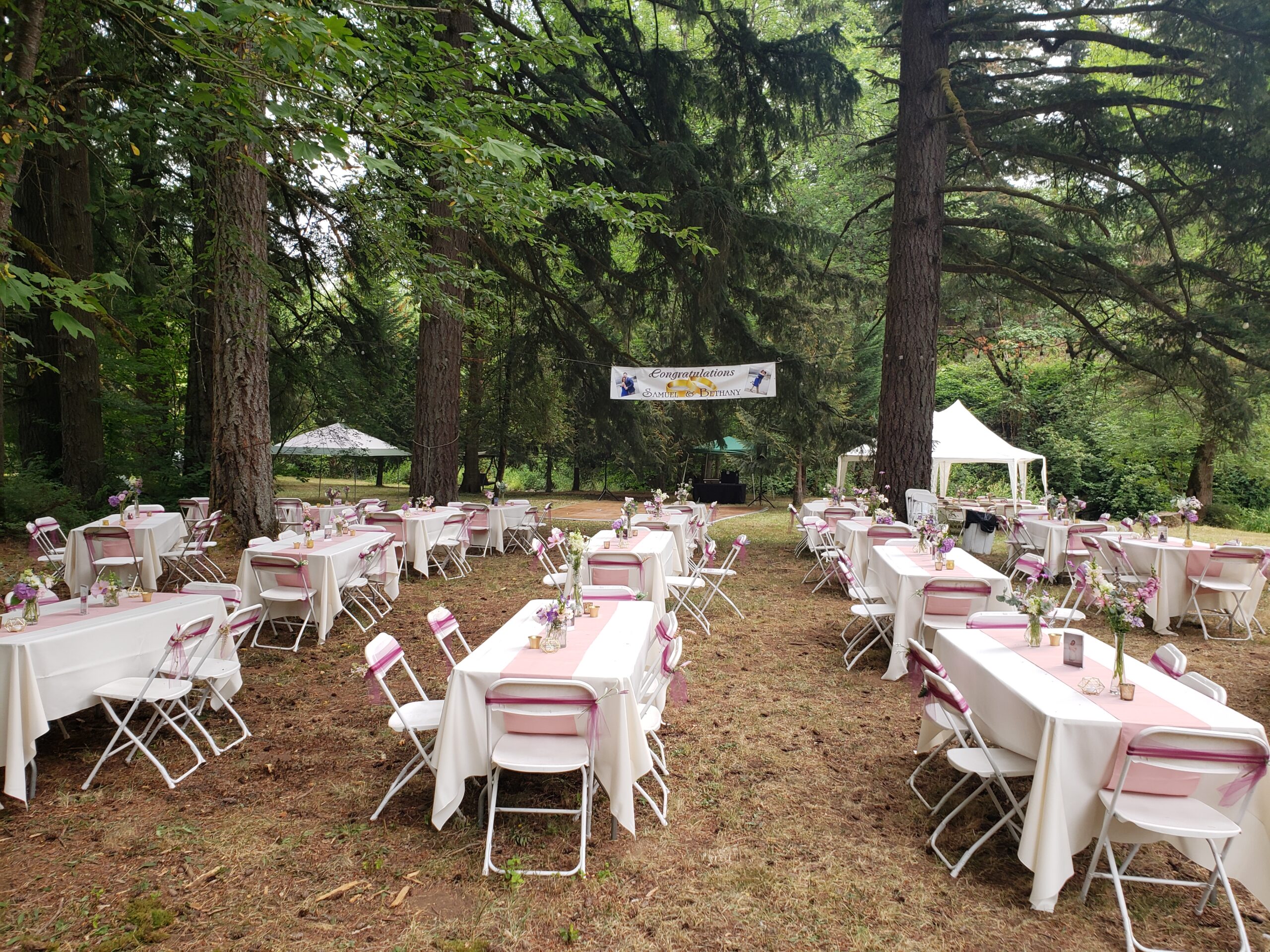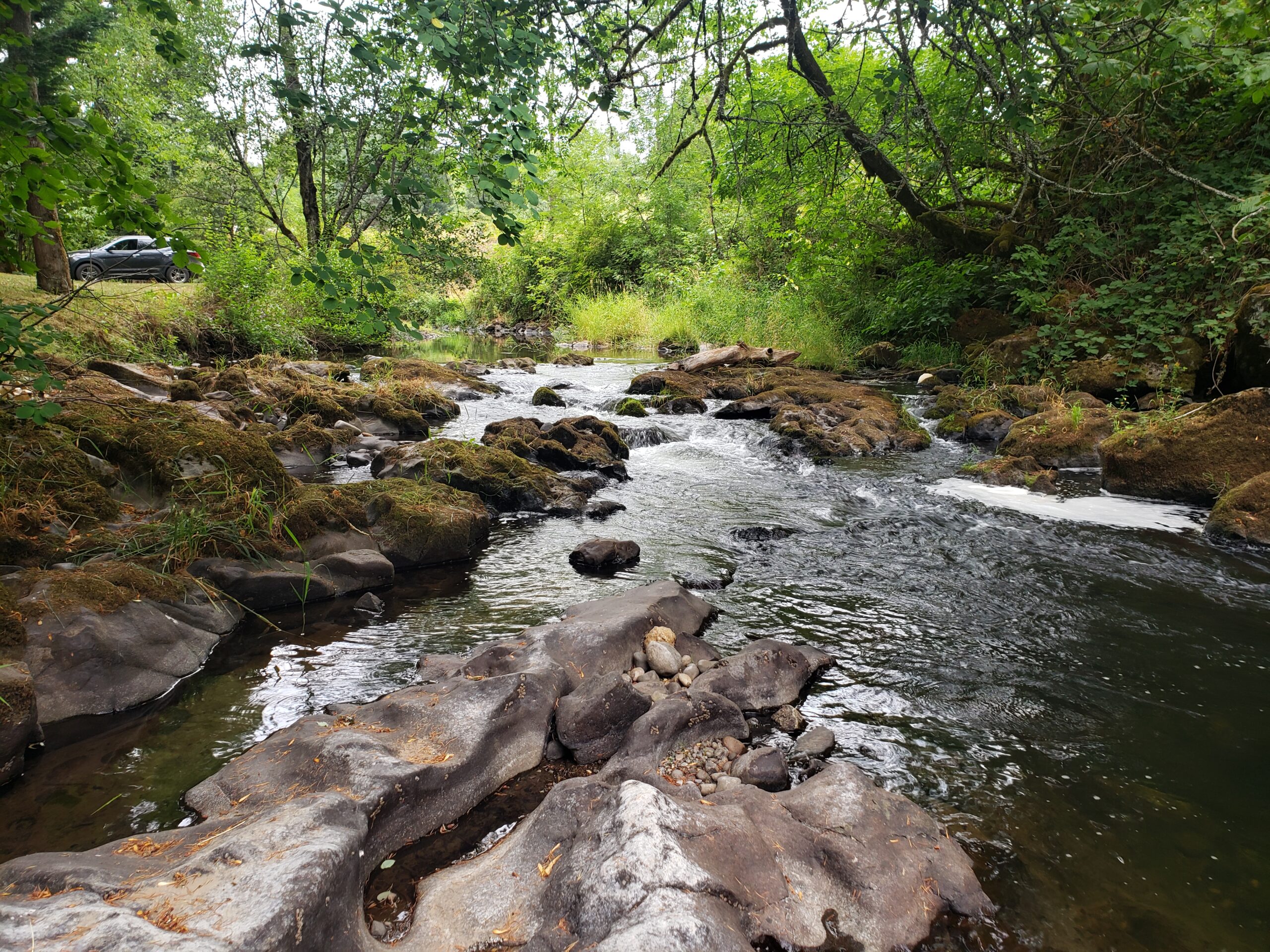 The ceremony was held at a church in Portland at 1pm and guests began arriving for the reception shortly after 3pm. For background music, the bride requested music without words, so I suggested a mix of instrumental classic jazz from artists such as Miles Davis, Diana Krall, Count Basie and more.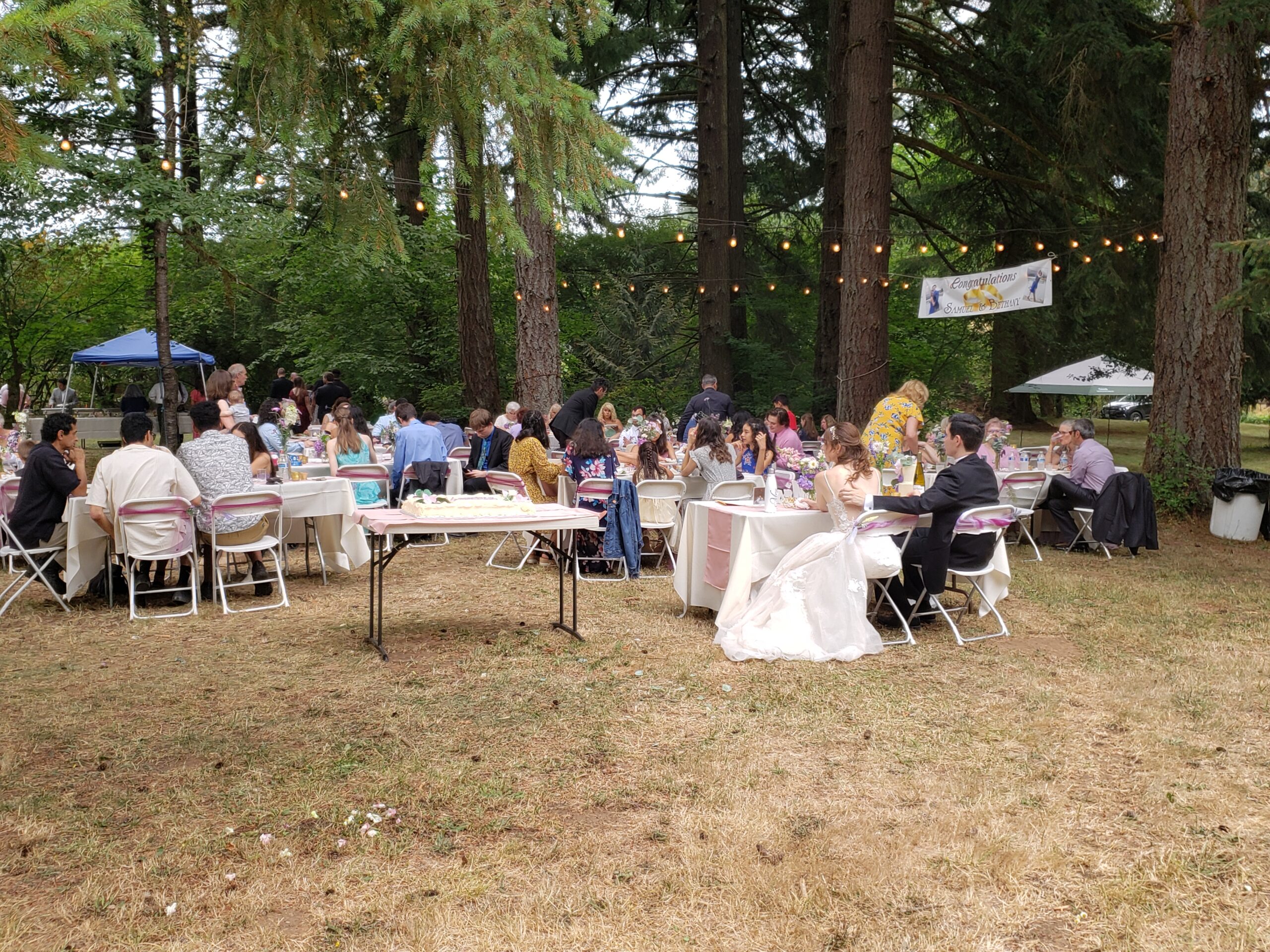 Whispering Waters Farm Washougal Wedding Reception Highlights:
Grand Entrance: Natalie Cole – This Will Be (An Everlasting Love)
First Dance: Andrew Blake and Caitlin Simone – From This Moment
Cake Cutting: The Turtles – Happy Together
Bride/Father Dance: Bruce Springsteen – When You Need Me
Groom and Mother Dance: Melissa Smith – Seems Like Yesterday
Longest Marriage Dance: Rod Stewart – Have I Told You Lately
Bouquet Toss: Shania Twain – Man! I Feel Like A Woman!
Last Dance: Elvis Presley – Can't Help Falling In Love
Between and the cake cutting and father/daughter dance, Bethany and Sam played the shoe game. I enlisted the help of bridesmaid Valerie and groomsmen Ben to read the questions and give it a more personal feel. The best responses are to questions where couples disagree or they are not sure how to answer. There was a lot of double shoe raising to questions like "Who has the wackiest family" and "Who made the first move?"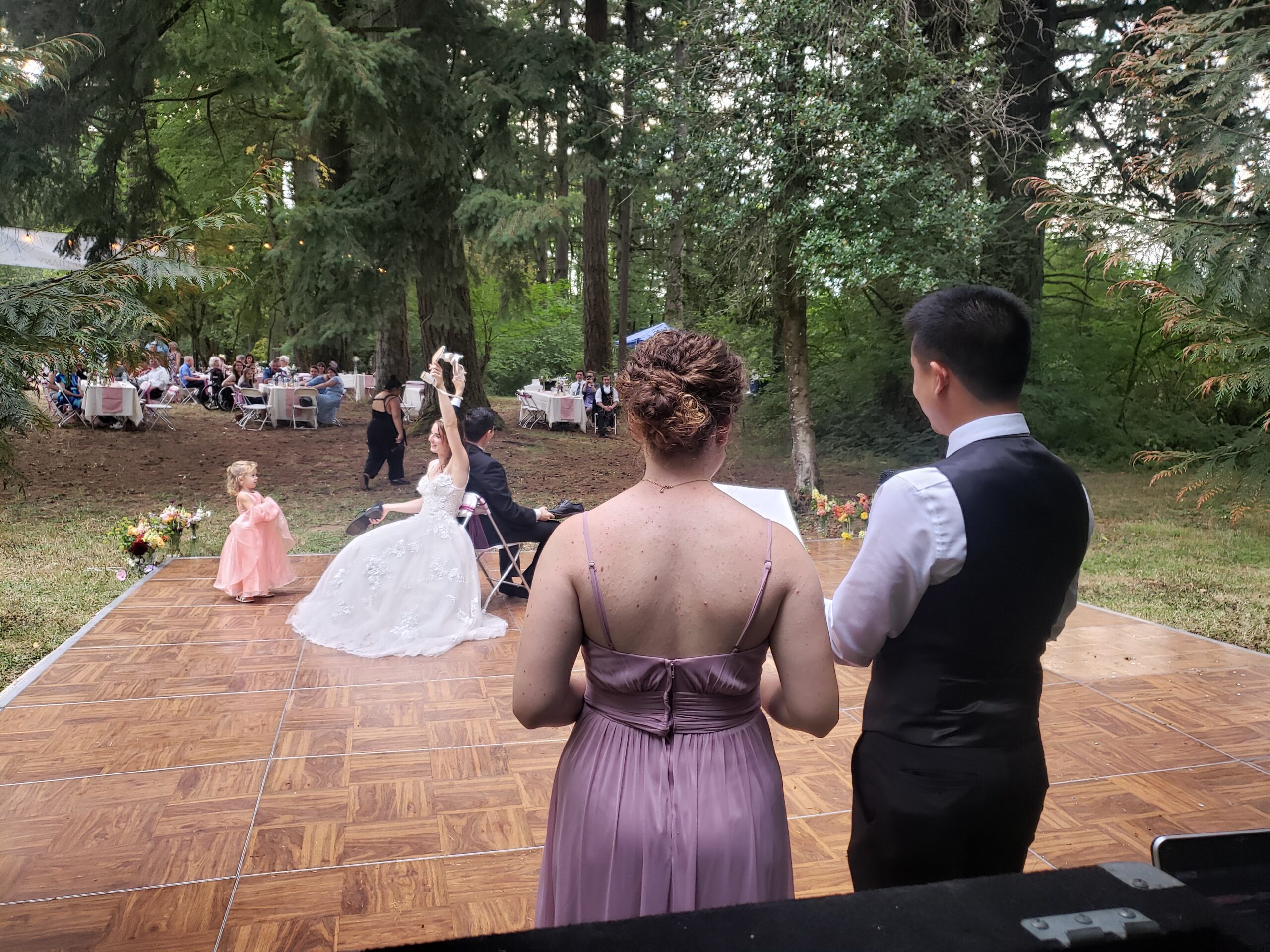 It was clear that many guests were ready to expend some energy and took off dancing right away when the dance floor opened to everyone following the Longest Marriage Dance.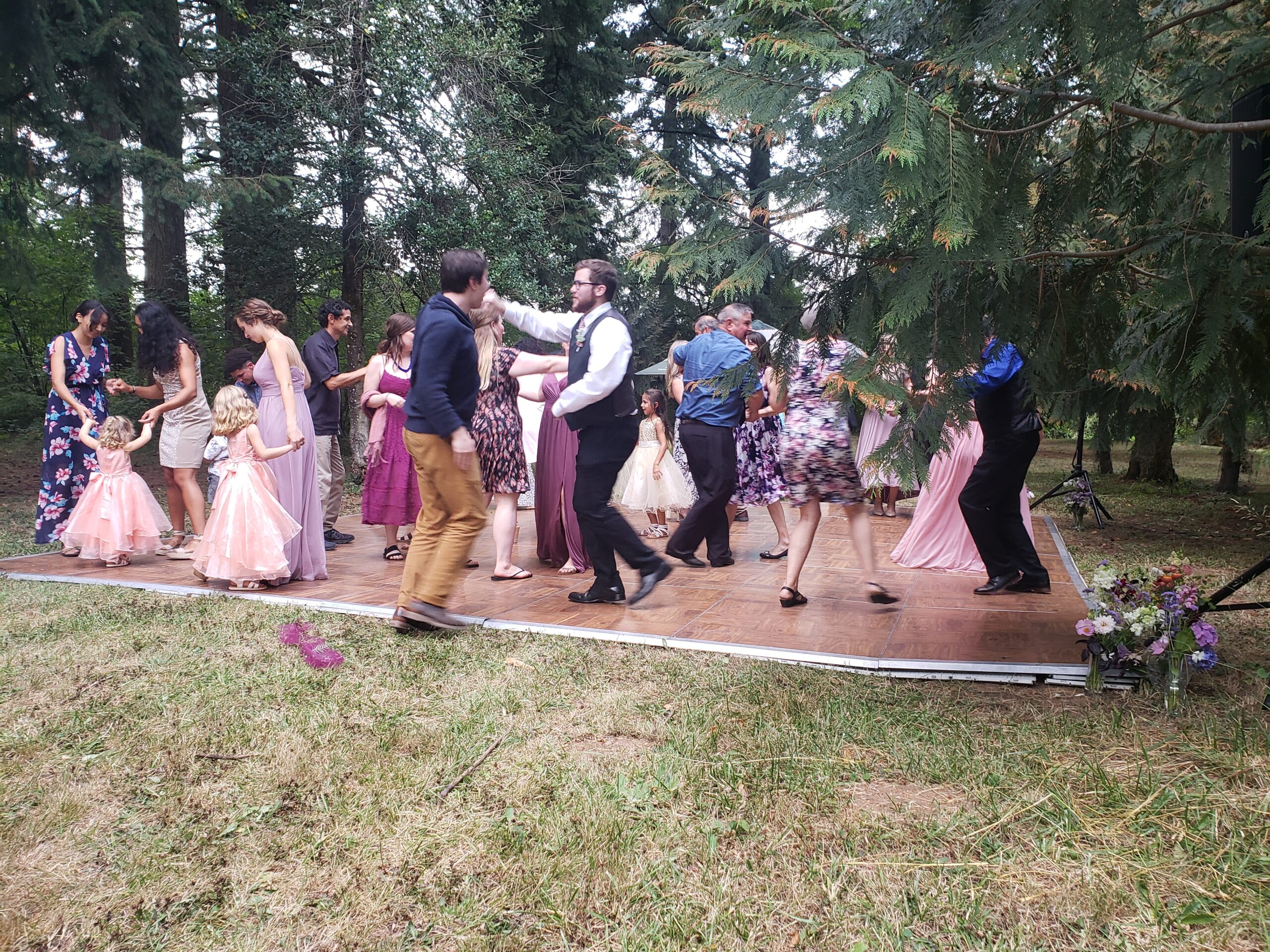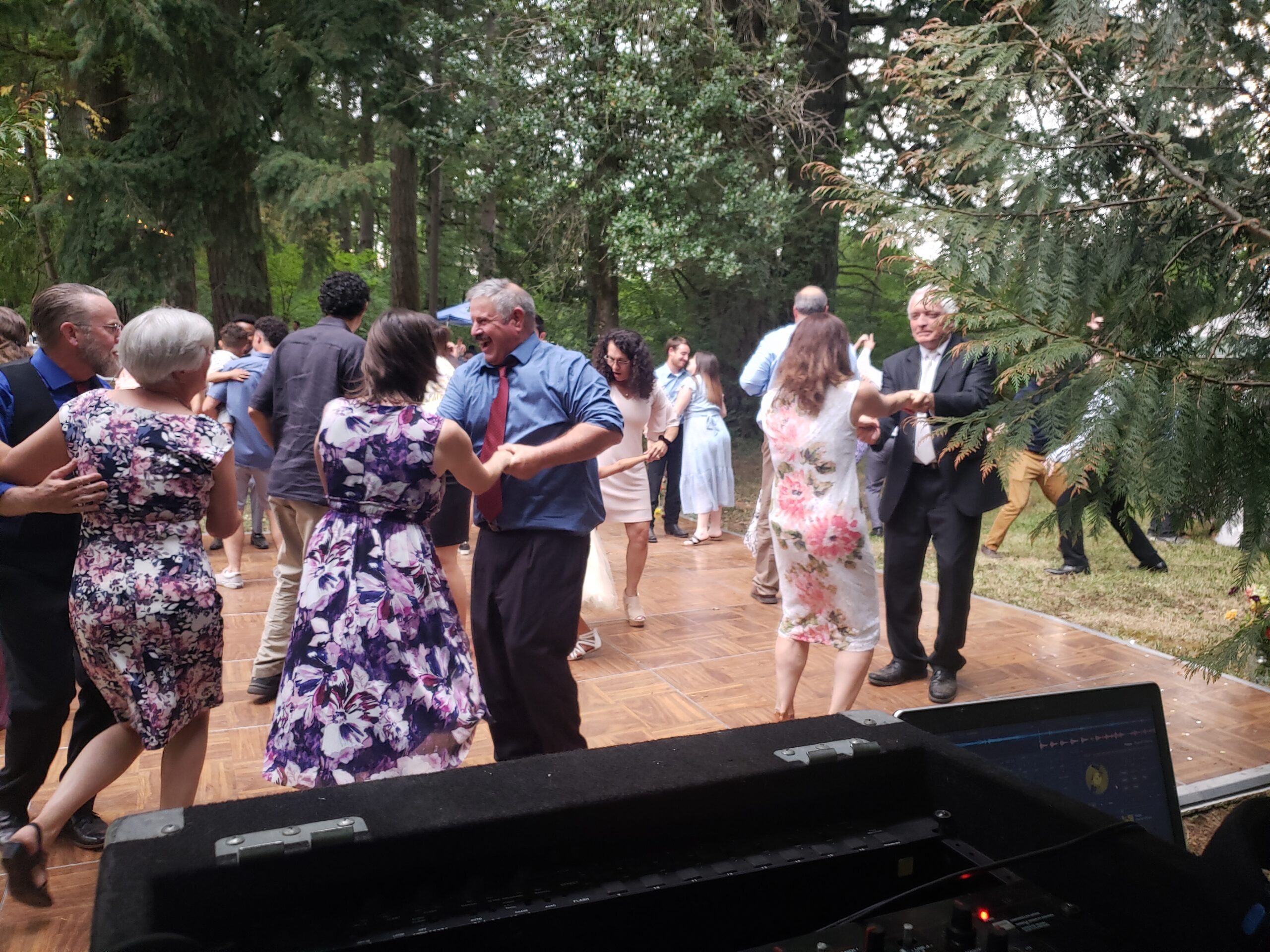 Swing dancing was really popular with this group as they seemed to be swinging to nearly every song.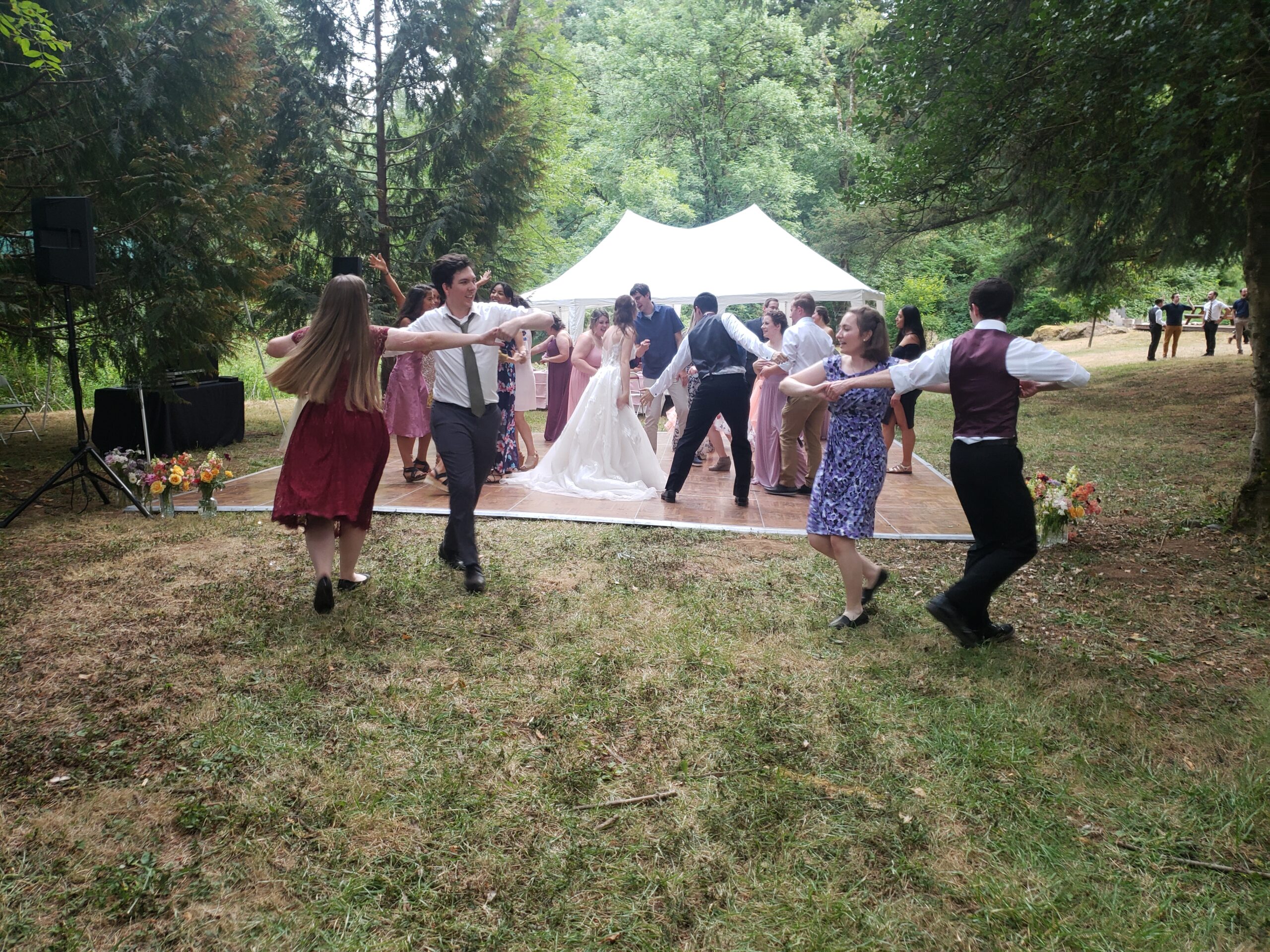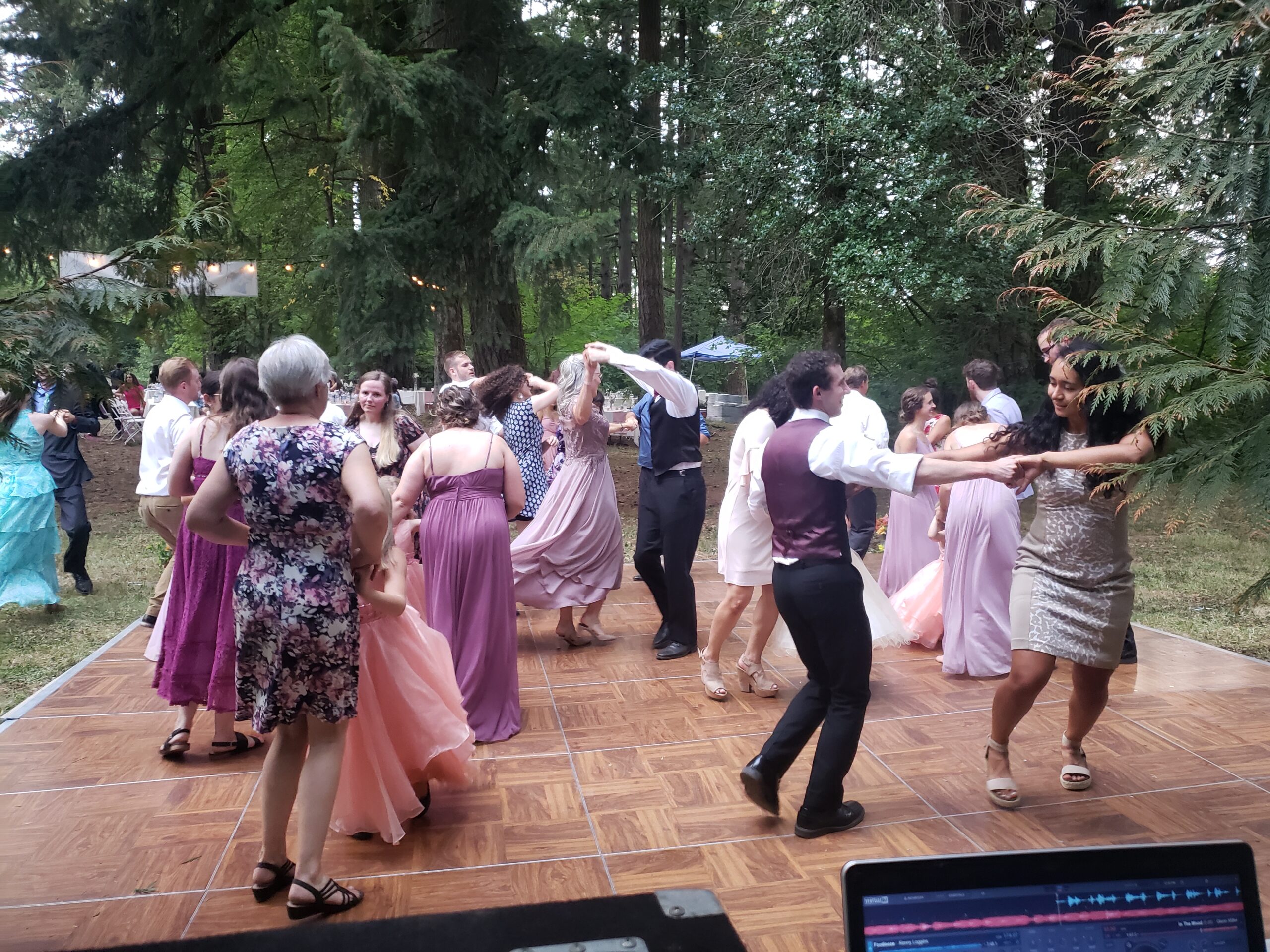 All guests, young and older, appeared to have a great time movin' and shakin' to a setlist that featured 80's classics 'Footloose' and 'I Wanna Dance with Somebody (Who Loves Me),' along with recent hits, 'Uptown Funk,' 'Can't Stop the Feeling', 'Shut Up and Dance' and more.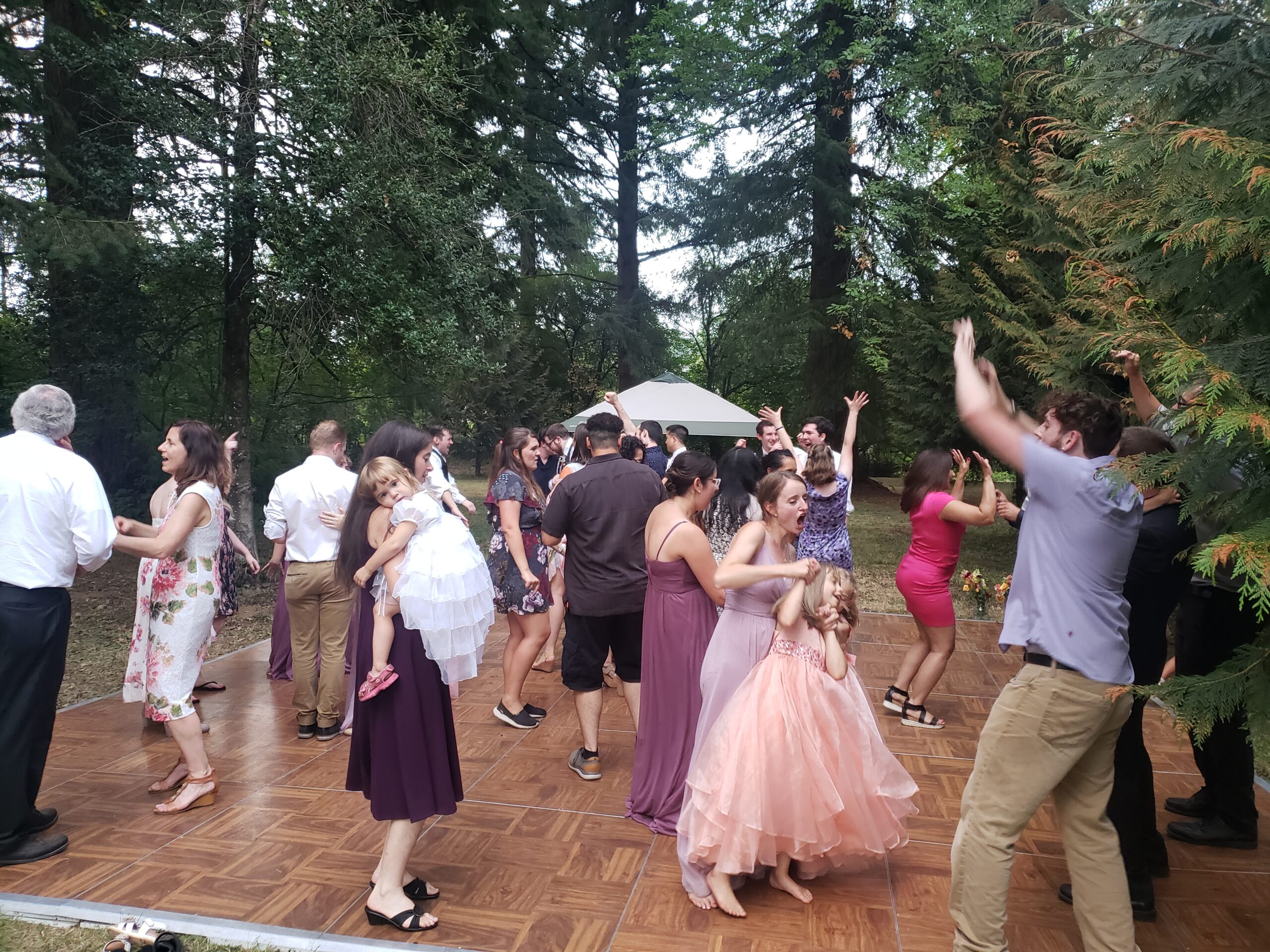 As I was getting ready to leave at the end of the night, I appreciated the immediate feedback from the mother of the bride, who told me they had so much fun!

Congratulations Bethany and Sam and thank you for choosing PRO DJs.




Post Event Satisfaction Survey:

"I was very happy. Rich stayed an extra hour. We danced and danced. It was so much fun." -Ruthann Johnson (Bethany Johnson & Samuel Nicosio Wedding)
Event Date: Saturday, July 31, 2021
Event Type: Wedding
Event Location: Washougal Washington
Event Staff: Rich Ellis
Quality of Customer Service via Telephone: Excellent
Quality of Customer Service via Internet: Excellent
Quality of Customer Service at Event: Excellent
Friendliness of your Entertainer: Excellent
Promptness of your Entertainer: Excellent
Professionalism of your Entertainer: Excellent
Entertainer's Performance: Excellent
Entertainer's Appearance: Excellent
System Appearance: Excellent
Sound Quality: Excellent
Overall Volume Levels: Excellent
Music Selection: Excellent
Incorporation of Your Requests: Excellent
Lighting Effects: Excellent
Equipment Appearance: Excellent
Overall Customer Service: Excellent
Planning Assistance: Excellent
Entertainer's Cooperation with Other Vendors: Excellent
Overall Performance Rating: Excellent
Would you recommend this service to others? Yes