Vancouver WA Heathman Lodge Wedding

Amanda and Nick's Heathman Lodge wedding took place on Saturday, October 19, 2019 in Vancouver, Washington. Just before, I was admiring the fall foliage this time of year and thinking what a great backdrop for an outdoor wedding, but the weather has been a little unsettled so good thing the ceremony and reception were both held inside the Lewis & Clark Ballroom.




Heathman Lodge Wedding Ceremony Highlights:
Bridal Party & Bride Entrance: Forrest Gump Theme (Alan Silvestri)
Bride/Groom Exit: Heavy D & The Boyz – Now That We Found Love
The reception followed immediately in the same room and guests enjoyed conversation with background music that featured a variety of styles, including country hits as requested by the bride.

Heathman Lodge Wedding Reception Highlights:
Grand Entrance: Sugarland – Stuck Like Glue
Cake Cutting: James Taylor – How Sweet It Is (To Be Loved By You)
First Dance: Lee Brice – I Don't Dance
Groom and Mother Dance: Garth Brooks – It's Your Song
Last Dance: Rascal Flatts – Back To Life
The dance floor was a tiny square in the middle of the room that filled for the opening slow dance and spilled over for much of the afternoon for the upbeat songs that followed.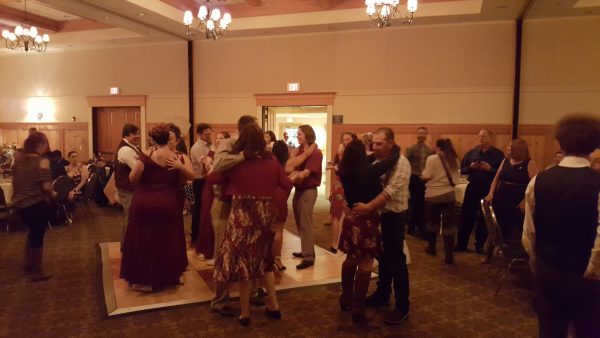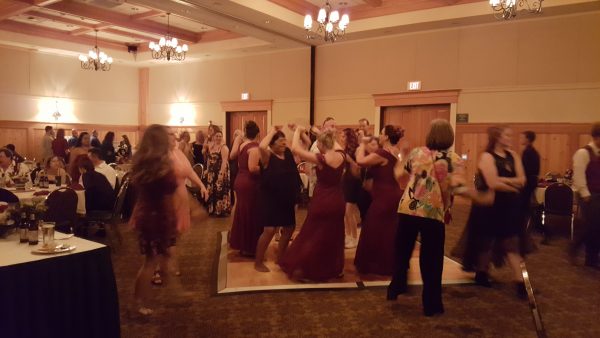 The party really lit up for fun participation dance songs, such as the "Cupid Shuffle," "Cha Cha Slide," and the recent country/hip-hop smash "The Git Up" by Blanco Brown. The bride missed that one the first time and requested I play it again only a few songs later. It went over just a strong the second time 🙂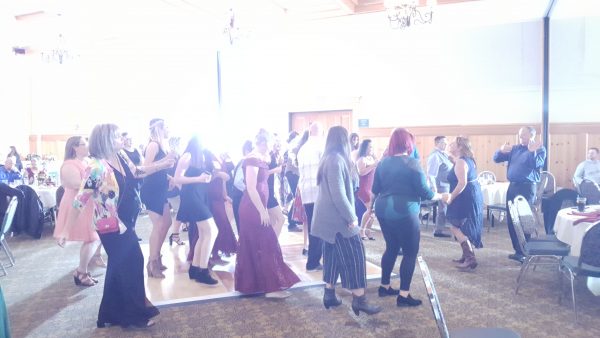 Near the end, Amanda and one her guests rocked a swing dance to Luke Bryan's "Country Girl (Shake It For Me)" before the entire room joined the newlyweds for the last two songs.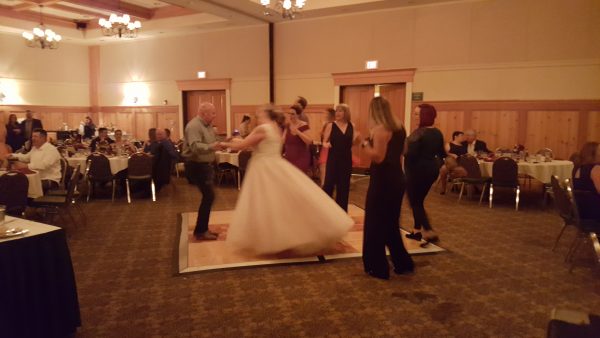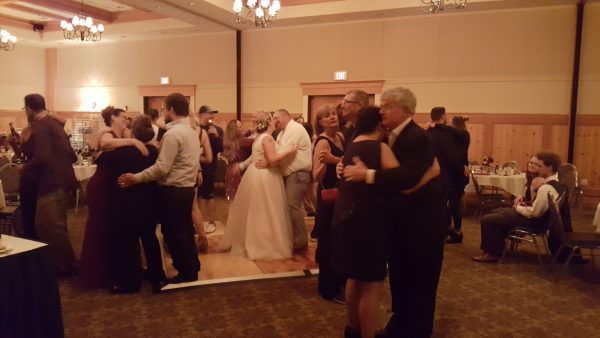 Congratulations Amanda and Nick! Thank you for choosing PRO DJs.

Post Event Satisfaction Survey:

Submitted By: Amanda Ries
Event Date: Saturday, October 19, 2019
Event Type: Wedding & Reception
Event Location: The Heathman Lodge
Event Staff: Rich Ellis
Quality of Customer Service via Telephone: Excellent
Quality of Customer Service via Internet: Excellent
Quality of Customer Service at Event: Excellent
Friendliness of your Entertainer: Excellent
Promptness of your Entertainer: Excellent
Professionalism of your Entertainer: Excellent
Entertainer's Performance: Excellent
Entertainer's Appearance: Excellent
System Appearance: Excellent
Sound Quality: Excellent
Overall Volume Levels: Excellent
Music Selection: Excellent
Incorporation of Your Requests: Excellent
Lighting Effects: N/A
Equipment Appearance: Excellent
Overall Customer Service: Excellent
Planning Assistance: Excellent
Entertainer's Cooperation with Other Vendors: Excellent
Overall Performance Rating: Excellent
Would you recommend this service to others? Yes
Related Posts